Toll Brothers, an award-winning Fortune 500 company founded in 1967, is the nation's leading builder of luxury homes. Embracing an unwavering commitment to quality and customer service, Toll Brothers currently builds in 24 states nationwide, and is a publicly owned company with its common stock listed on the New York Stock Exchange (NYSE: TOL). Toll Brothers was named the World's Most Admired Homebuilder in Fortune magazine's 2023 survey of the World's Most Admired Companies®, the seventh year it has been so honored.* Toll Brothers also has been honored as national Builder of the Year by BUILDER magazine, and was twice named national Builder of the Year by Professional Builder magazine.
Company History
INTRO
Toll Brothers Story
We love to say that our pride is palpable. Not only are we proud of the superior quality luxury homes we build, we're proud of the legacy we've crafted within the home building industry.
INTRO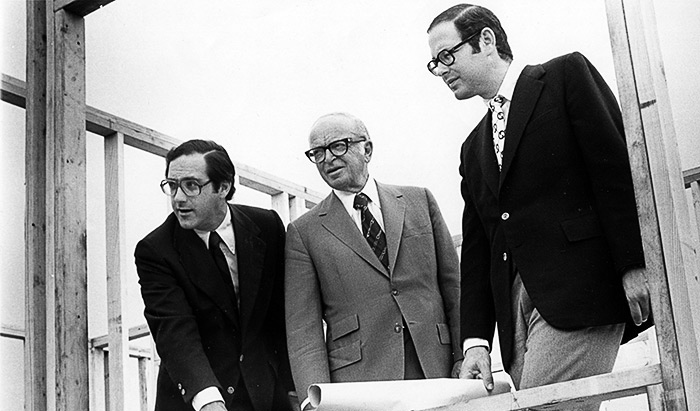 Toll Brothers is founded by Bob and Bruce Toll in southeastern Pennsylvania. Inspired by their father, a home builder, the brothers build their first two homes, colonials.
1967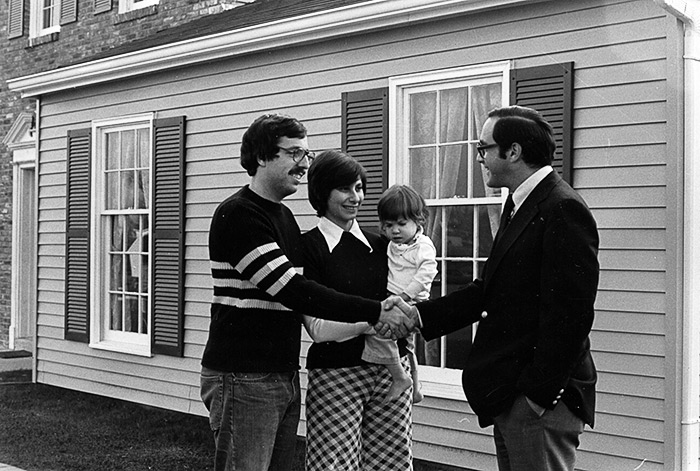 After building homes in Pennsylvania for nearly a decade, Toll Brothers breaks ground on its first large master planned community concept following the completion of the newly connected I-95 corridor to New York City, transforming Bucks County, PA into a bedroom community.
1975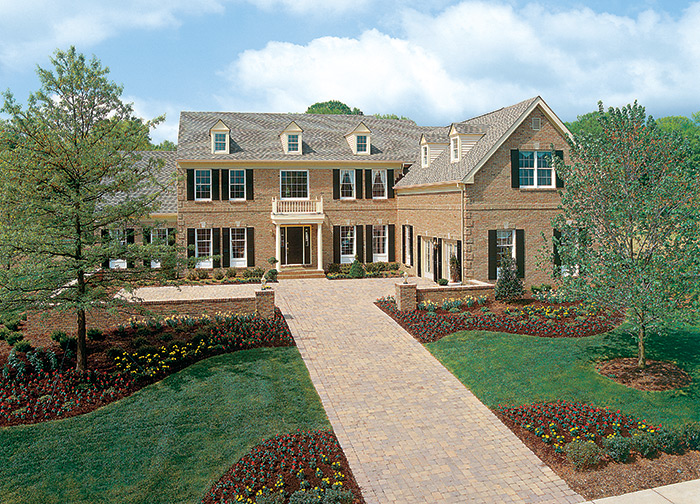 Toll Brothers makes its first move out of Pennsylvania, entering neighboring state New Jersey.
1982
1984
1,000 happy homeowners
Toll Brothers sells its 1,000th home.
1984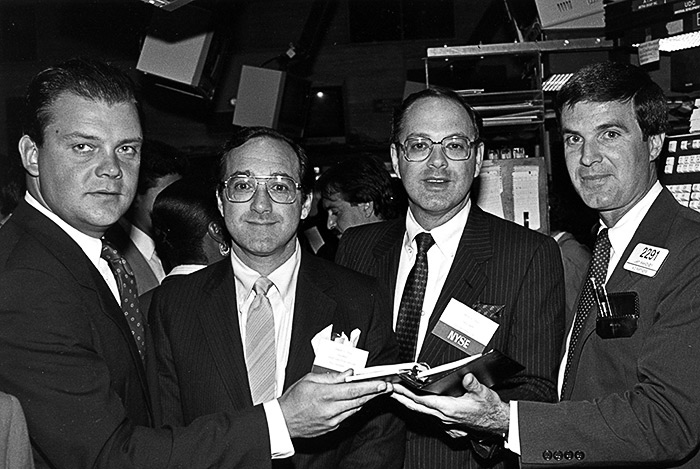 Toll Brothers becomes a public company, and is listed on the New York Stock Exchange (NYSE: TOL) with revenues of $124.6 million from 15 communities.
1986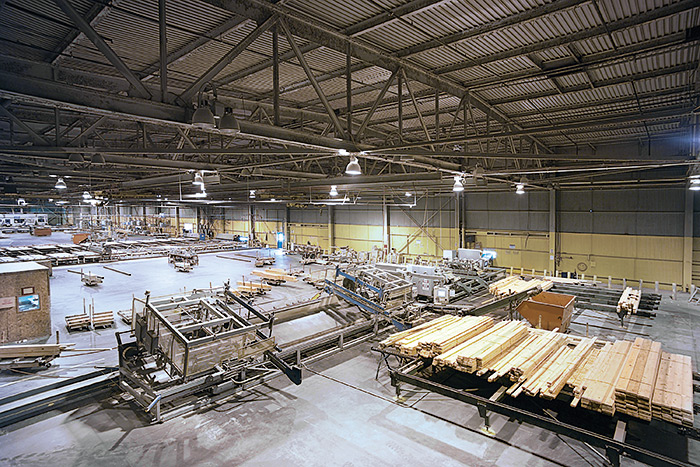 1987
Expanding the business of building
Enters Northern Delaware.
The in-house marketing firm, Toll Architecture, and ESE, the engineering, survey and environment planning group, are launched.
First Toll Integrated Systems (TIS) opens in the Philadelphia area to manufacture and supply quality engineered construction components and related services.
1987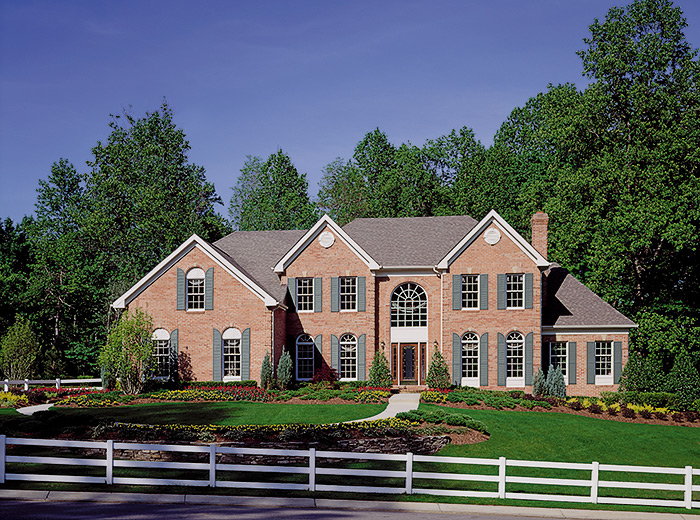 1988
A move to finance the dream
Enters Maryland.
Toll Brothers extends into the mortgage industry with Westminster Mortgage in Delaware, now named Toll Brothers Mortgage Company, and serving 20 states.
Bob and Bruce Toll are awarded Builder of the Year by Professional Builder magazine.
1988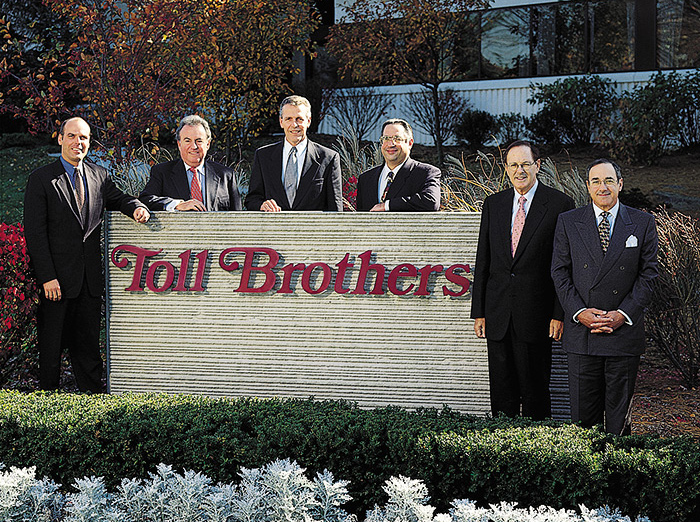 Toll Brothers becomes the largest builder of luxury homes in the U.S.
1990s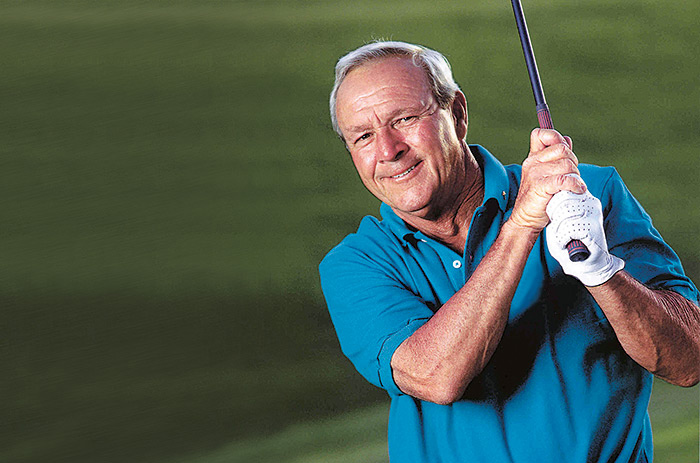 1991
Toll Brothers takes on golf
With the acquisition of Blue Bell Country Club, a golf community in Montgomery County, Pennsylvania, Toll Brothers enters the golf and resort market.
1991
1992
The start of something special
Enters Virginia and Connecticut.
The first-ever "Toll Brothers Gala" fundraiser is held. This event continues to be held annually and has been a great success year-after-year, benefitting national organizations like the American Red Cross and the American Cancer Society.
Westminster Title, a subsidiary of Toll Brothers opens, its doors.
1992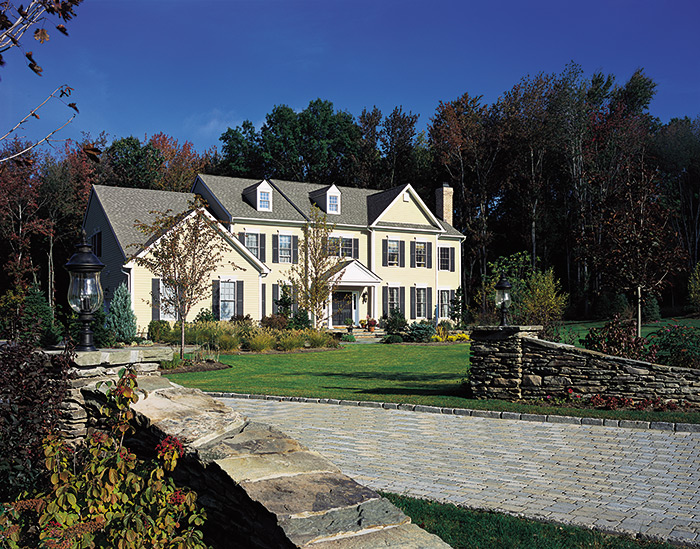 Enters New York.
Toll Brothers sells its 10,000th home.
Toll Landscape is launched and now serves Florida, Pennsylvania, New Jersey and Virginia.
1993
Enters North Carolina, and expands beyond the East Coast into California.
1994
1995
A business on the rise
Enters Florida and Texas.
Toll Brothers conducts its first builder acquisition, Geoffrey H. Edmunds & Associates, Inc., a Scottsdale, Arizona-based luxury home builder, to enter Arizona.
Westminster Security subsidiary launches, now Toll Brothers Smart Home Technologies.
1995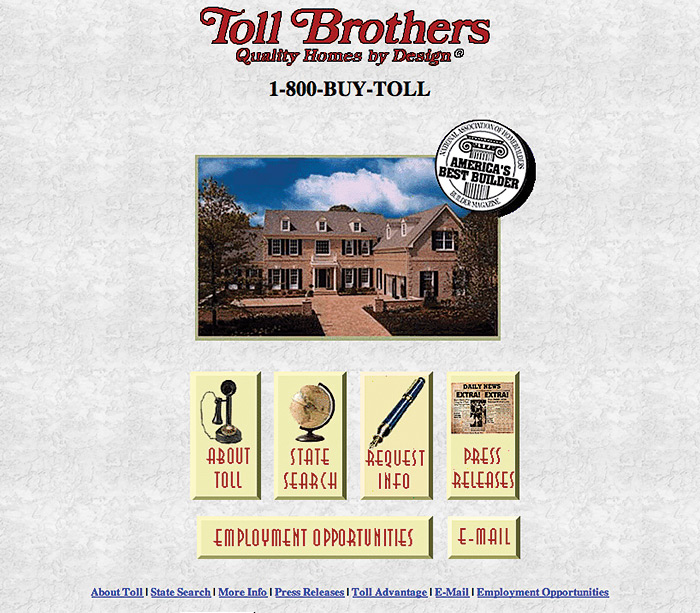 Toll Brothers makes its debut online when TollBrothers.com goes live.
1996
Enters Nevada and Illinois.
Toll Brothers acquires Coleman Homes to enter Las Vegas.
Toll Golf & Country Club Division is launched with the first Toll Brothers-built golf course at Laurel Creek Country Club in Mt. Laurel, New Jersey, featuring an Arnold Palmer-designed golf course.
Dulles Green apartment community in Herndon, Virginia becomes the first rental community developed by Toll Brothers.
1998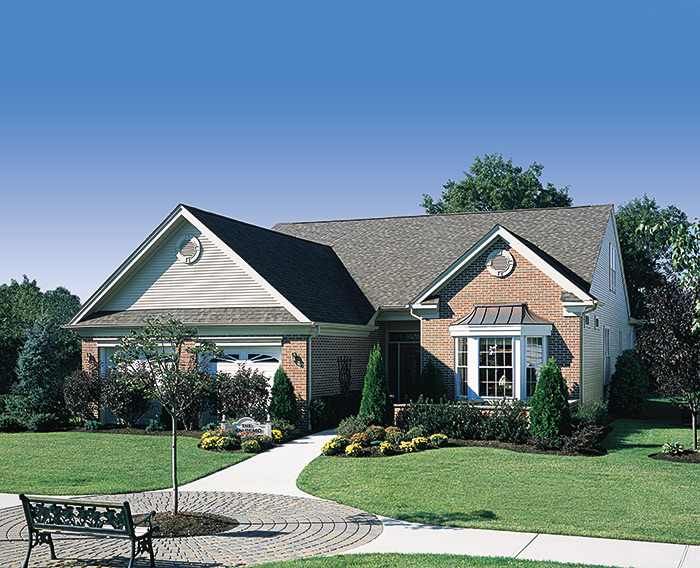 1999
New life for empty nesters
Enters Michigan with the acquisition of Detroit's Silverman Companies.
Toll Brothers develops its first Active Adult community with Riviera at Westlake in New Jersey.
Toll Integrated Systems opens a second location in Emporia, Virginia.
1999
Enters Colorado.
2001
2003
Bright lights, big city
The acquisition of Hoboken, NJ-based The Manhattan Building Company spurs the launch of Toll Brothers City Living division.
Jacksonville, Florida-based builder Richard R. Dostie, Inc. is also acquired.
2003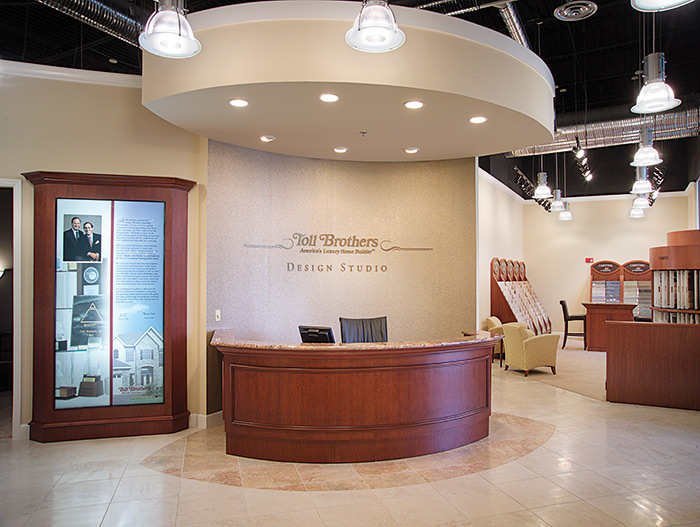 The first Toll Brothers Design Studio opens in Florida offering home buyers a showroom environment to view and compare the luxury and designer options available for a new Toll Brothers home. Today, there are more than 25 Design Studio locations in key locations throughout the country.
2004
2005
Bringing beauty to the airwaves
With a continued commitment to philanthropic endeavors, Toll Brothers begins its sponsorship of the Metropolitan Opera Radio Broadcasts, which continues today.
Toll Brothers acquires the Central Florida/Orlando division of Landstar Homes.
2005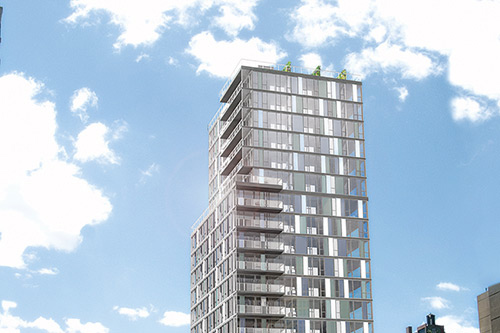 Making its Manhattan debut, Toll Brothers City Living develops its first high-rise luxury condominium, One Ten Third, which features 21 stories and 77 residences.
Groundbreaking Design Your Own Home online tool is awarded the coveted Webby Award.
A third Toll Integrated Systems location opens in Knox, Indiana.
2006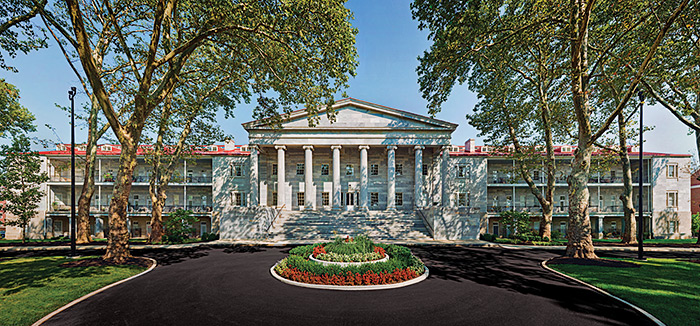 2008
Architectural achievement
Toll Brothers' Naval Square community is recognized by the Preservation Alliance for Greater Philadelphia as a recipient of the 2008 Grand Jury Award for Preservation Achievement for the preservation of historically significant architecture and structures throughout the Philadelphia metropolitan region, South Jersey, and Delaware.
2008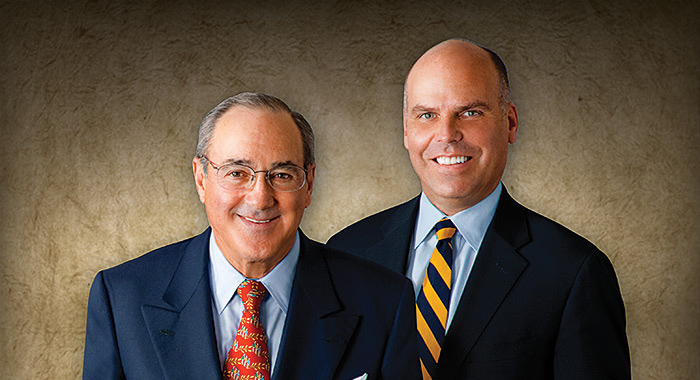 Doug Yearley is named Chief Executive Officer of Toll Brothers, and Bob Toll takes on the role of Executive Chairman.
Gibraltar Capital and Asset Management is launched.
2010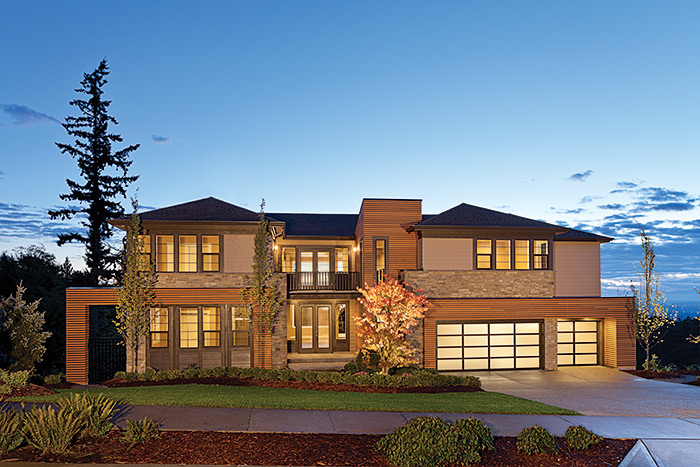 Enters Washington.
Toll Brothers purchases CamWest.
2011
Toll Brothers is awarded Builder of the Year by Professional Builder magazine for the second time in its history.
2012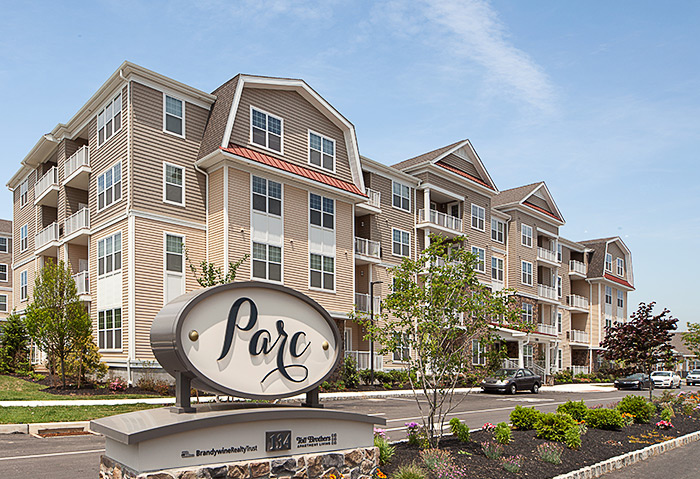 The acquisition of Shapell Industries transforms the Toll Brothers footprint with a major expansion into coastal California.
Toll Brothers City Living expands into metro-Washington, DC.
Building off of previous rental community success, the Toll Brothers Apartment Living division is launched.
Toll Brothers develops its first active adult community west of the Mississippi with Anthem Ranch in Colorado.
Culpepper, Virginia becomes the site of the fourth Toll Integrated Systems location.
2013
Toll Brothers sells its 100,000th home.
Toll Brothers is named Builder of the Year by Builder magazine.
With the launch of Toll Brothers Campus Living and the development of Terrapin Row at the University of Maryland, Toll Brothers changes student housing with a vibrant makeover.
2014
2015
Reward of recognition
Toll Brothers takes the #1 spot for the honors of the "World's Most Admired Company/Home Builders" by Fortune magazine and "America's Most Trusted Builder" by Lifestory Research.
For the sixth year in a row, Toll Brothers is voted as one of the Top Workplaces by the Philadelphia Inquirer. The company is also nominated as one of the Top Workplaces for Millennials by Fortune magazine.
2015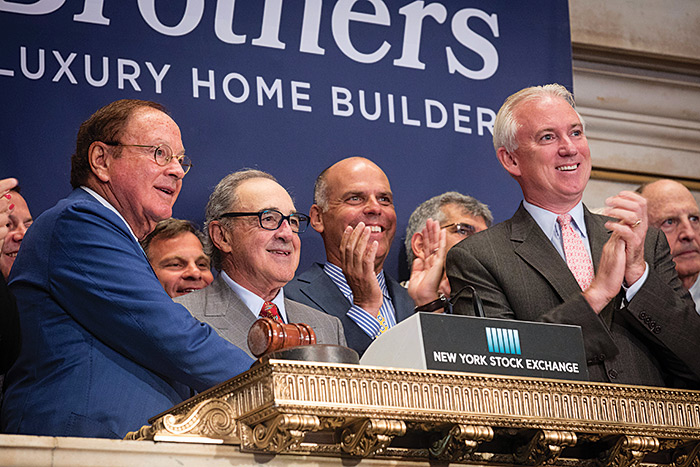 Enters Idaho with the acquisition of Coleman Homes.
In the Fortune magazine 2016 Survey of the "World's Most Admired Companies®"** Toll Brothers is ranked #6 worldwide across ALL INDUSTRIES in Quality of Products/Services Offered after Apple, Walt Disney, Amazon, Alphabet, and Nordstrom, and before Netflix and Facebook. In the same 2016 survey, Toll Brothers is again named the "#1 Home Builder Worldwide".
Toll Brothers celebrates 30 years on the New York Stock Exchange, finishing 2016 with revenues of $5.17 billion.
2016
Toll Brothers celebrates its 50th anniversary.
2017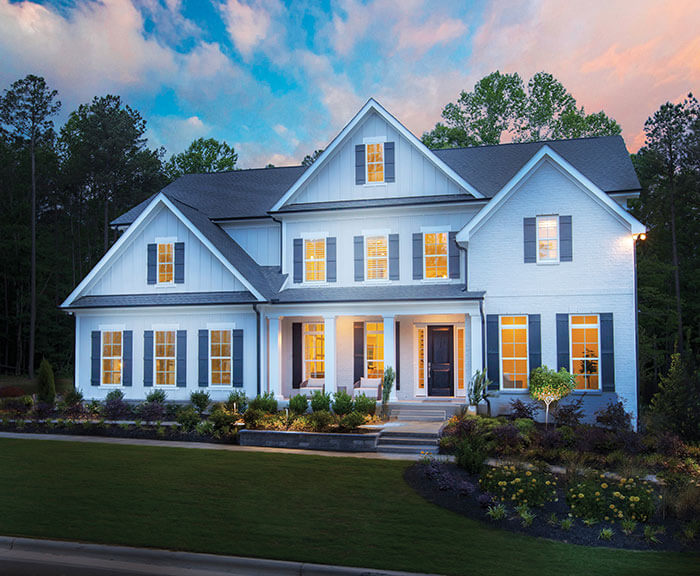 2019
Southeastern Strength
Expands presence in the Southeast with the acquisition of Sabal Homes in South Carolina and by entering Georgia with the acquisition of Sharp Residential.
2019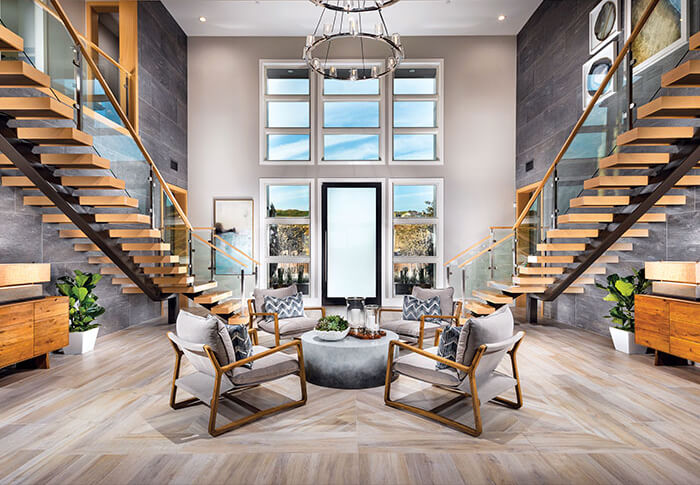 Enters Tennessee with the acquisition of Thrive Residential
For the sixth year in a row, Toll Brothers is ranked the "#1 Home Builder Worldwide" on the Fortune Magazine "World's Most Admired Companies®" list.†
2020
2021
Accountability in Action
Expands presence in Nevada with the acquisition of StoryBook Homes in Las Vegas.
Toll Brothers releases its first-ever Environmental, Social, and Governance Report.
2021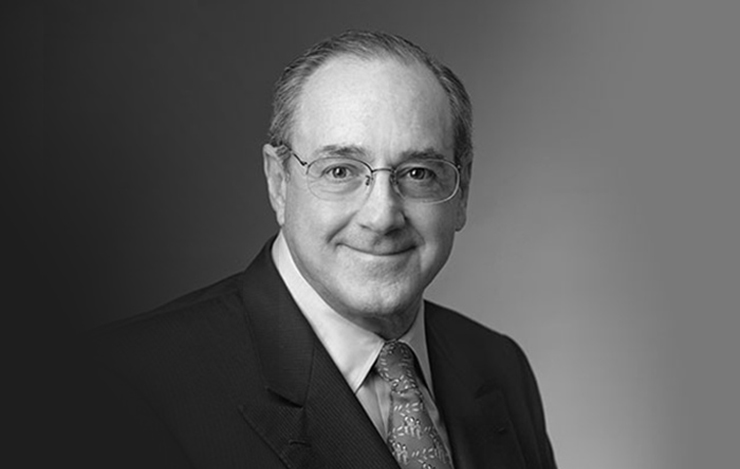 2022
A Life Fondly Remembered
Robert I. Toll, 1940-2022 | Our founder, mentor, and friend, Bob Toll, leaves behind a legacy of visionary leadership, incomparable life lessons, and generous giving. Learn more on our Bob Toll tribute site.
The Company marks over 150,000 families now living in a Toll Brothers home.
For the first time, Toll Brothers surpasses 10,000 homes delivered in a fiscal year (10,515 homes in fiscal 2022).
Expands presence in Texas with the acquisition of Rialto Homes in San Antonio.
2022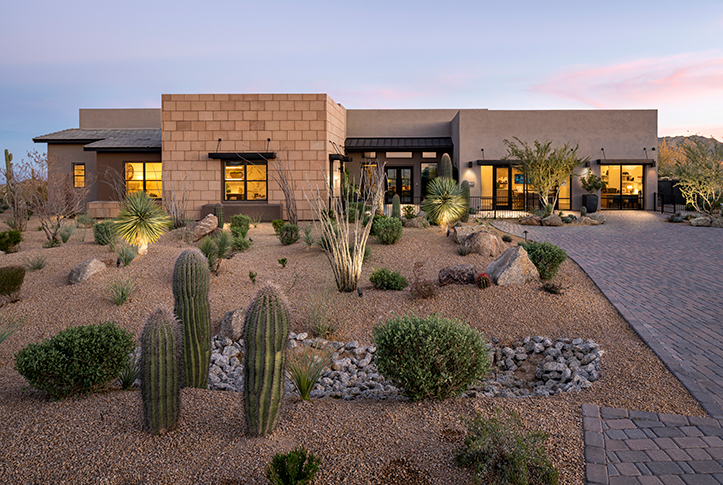 2023
Continued Admiration
Toll Brothers is once again named the #1 Home Builder on the Fortune Magazine World's Most Admired Companies list, the eighth year it's been so honored.
2023
Quality Is at the Center of All We Do
From the homes we build to the talent we recruit, we know that to be the best, we have to work with the best.
We invest in our employees because we want you to make the same investment in yourself. Love for your job doesn't happen in grandiose events, it happens in the every day. From accounting and architecture to hospitality and customer service, working here means doing work that you feel good about in an environment that you are proud to work in.
Your Passions, Your Identity, Your Potential
We understand that you are more than Toll Brothers. Family, cultural background, interests, and hobbies make you who you are. The diverse perspective you bring strengthens and informs who we are as a company, and the skills you build outside of Toll Brothers are just as important as the skills you build inside. That's why we work hard to make sure every employee feels safe bringing their true and authentic self to work each day and where employees of all backgrounds are treated with fairness, dignity and respect.
Build on Your Successes
As we grow, change, and adapt as a company, we want to embolden you with the support, technology, and education to do the same. We strive to empower you to take ownership over your career path, wherever that may lead. Building your career here offers you the opportunity to have your ideas heard, to see your contributions come to life, and to be rewarded with exceptional benefits.
Our Commitment to Human Rights
Toll Brothers and its employees are committed to respecting human rights in accordance with the UN Guiding Principles on Business and Human Rights. As a part of this commitment, all employees regularly receive training on Toll Brothers Code of Ethics and Business Conduct policies. In addition, all subcontractors are required to formally commit to following all national and local laws as well as to adhere to Toll Brothers Code of Ethics and Business Conduct policies. Click here to read our full Human Rights Policy.
"Top employer. Best Builder. Most admired."
We're flattered by these accolades and honored to be the recipient of some of the most coveted awards in the industry. Toll Brothers is known for building dream homes, but what we're most proud of is building you.
Inspire quality. Discover possibility. Build you.
Search Toll Brothers Careers
Building Communities
At Toll Brothers, we know that a community is made up of more than houses, and that it is only as strong as the people in it. When we build a new community, we believe in adding something vital to the area, something that measurably contributes to the lives within the community in a positive and dynamic way. We take our social responsibility to heart, and we believe in corporate community responsibility. That's why each member of our team takes an active role in giving back to the neighborhoods we build. This commitment is given life through Toll Brothers' ongoing involvement in local community organizations.
Although Toll Brothers focuses on the individuals within each of our communities, we are a national company—our communities are home to thousands of people in many regions of the country. With this in mind, we contribute to major regional and national organizations—such as the American Cancer Society, Habitat for Humanity, American Red Cross, March of Dimes, and others—among other corporate charities.
Toll Brothers does more than just build houses—we build communities.
Investing in Education
With a focus on the future, we include among our top priorities developing strong leaders, fostering a diverse workforce, and creating opportunity for all. Addressing inequities in education is an essential part of building a better future for individuals and society as a whole.
Toll Brothers partners with The Posse Foundation, a leadership development and college success organization that works to identify talented high school students across the United States who demonstrate exceptional potential to lead and excel. In service of The Posse Foundation's mission, Toll Brothers has committed all proceeds from the 2022 Toll Brothers Gala to benefit the organization, and is providing opportunities for Toll Brothers employees to volunteer with Posse.
Another excellent organization we support is YouthBuild, a nonprofit organization that helps "opportunity youth"-people between the ages of 16 and 24 who are neither in school nor employed-to become leaders in their communities. Program participants earn their high school equivalency or diploma, pursue professional certifications, and gain valuable work experience.
*©2023 Fortune Media IP Limited. All rights reserved. Used under license. Fortune and Fortune Media IP Limited are not affiliated with, and do not endorse the products or services of, Toll Brothers.
**From Fortune Magazine, March 1, 2016 ©2016 Time Inc. Fortune and The World's Most Admired Companies are registered trademarks of Time Inc. and are under license. Fortune and Time Inc. are not affiliated with, and do not endorse products or services of, Toll Brothers.
†From Fortune. ©2020 Fortune Media IP Limited. All rights reserved. Used under license. Fortune and The World's Most Admired Companies are registered trademarks of Fortune Media IP Limited and are used under license. Fortune and Fortune Media IP Limited are not affiliated with, and do not endorse the products or services of, Toll Brothers.