Last updated on August 24th, 2022
Let your home boost your mood and reflect your style as masters of color, Sherwin-Williams, divulge the color psychology around six brilliantly fused paints. Dr. Sally Agustin, an applied environmental psychologist, leads us through the second edition of our "Psychology of Color Decoded" post where we discover a few hues that affect your mood.
Surprise Amber SW 6654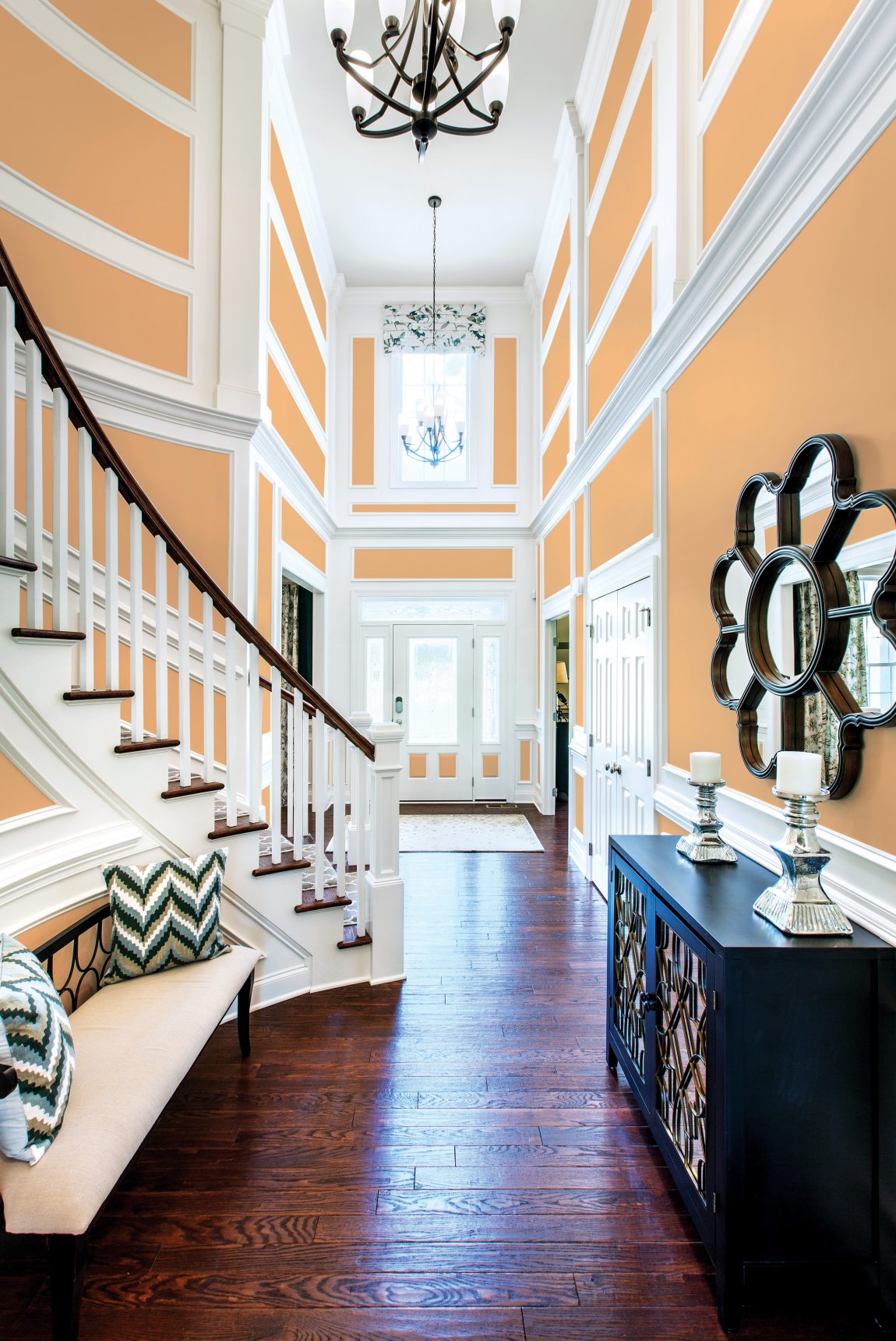 Surprise Amber is a solid choice for an entryway to a cold-climate home—anyone who sees it will feel a little warmer, instantly. As a warmer shade, it is also a good option for a family room where low key, upbeat hanging out is the plan.
Golden Plumeria SW 9019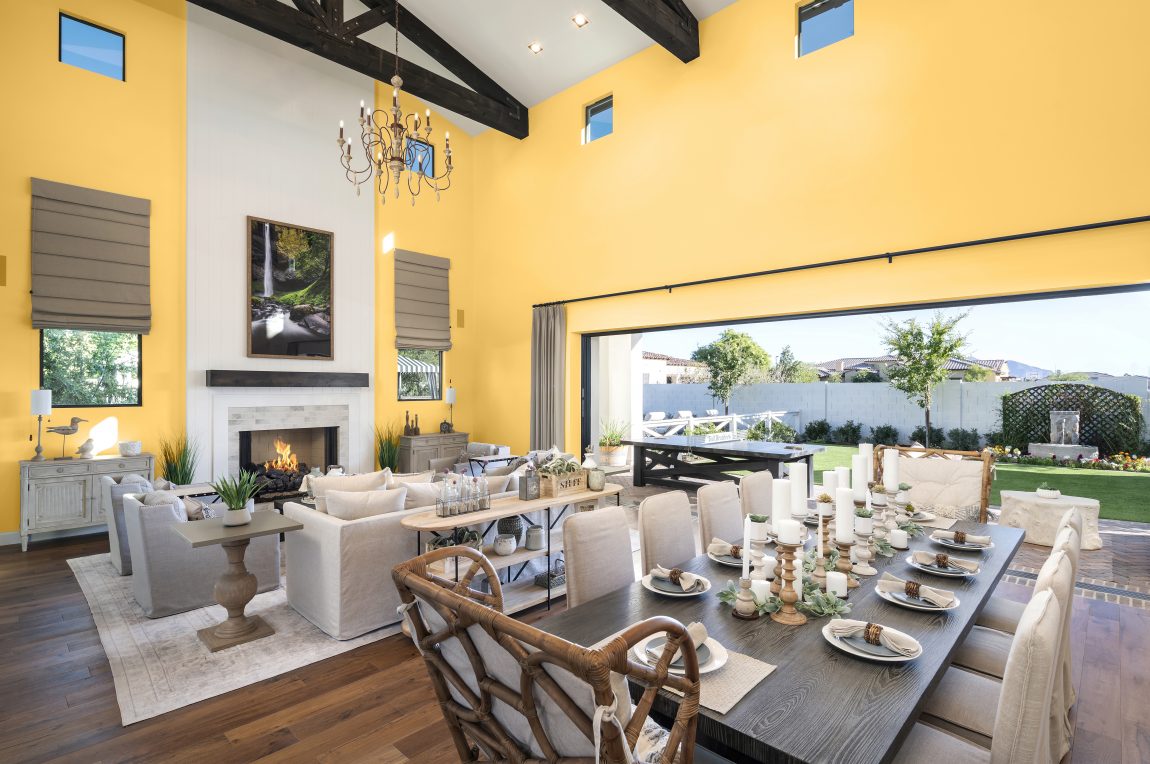 Use Golden Plumeria in a shaded sun porch – it will get people feeling as if they are drenched in a warm natural light. The color yellow is linked to the feeling of physical warmth and is also a good choice for drawing people to the end of a hallway.
Melange Green SW 6710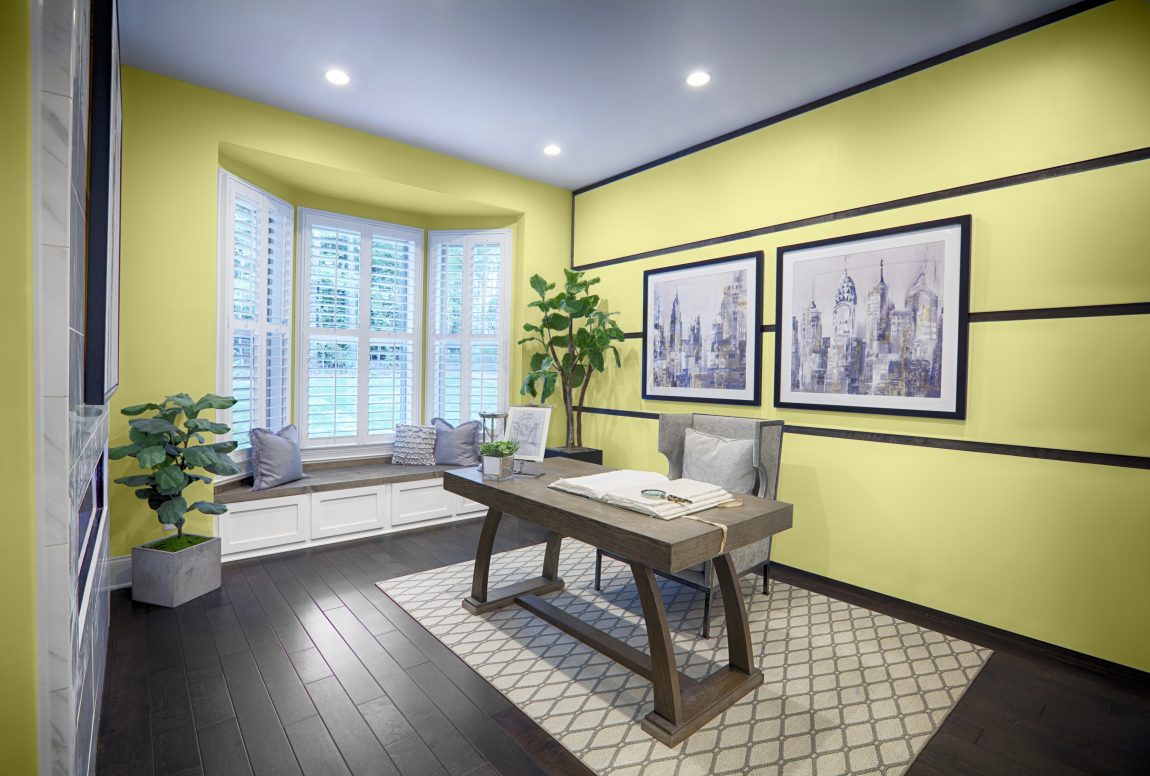 Perchance, are you painting an artistic masterpiece? Writing a novel, an opera or a screenplay? Use Melange Green on the walls of your studio to spur on creative thoughts and free the imagination.
Freshwater SW 6774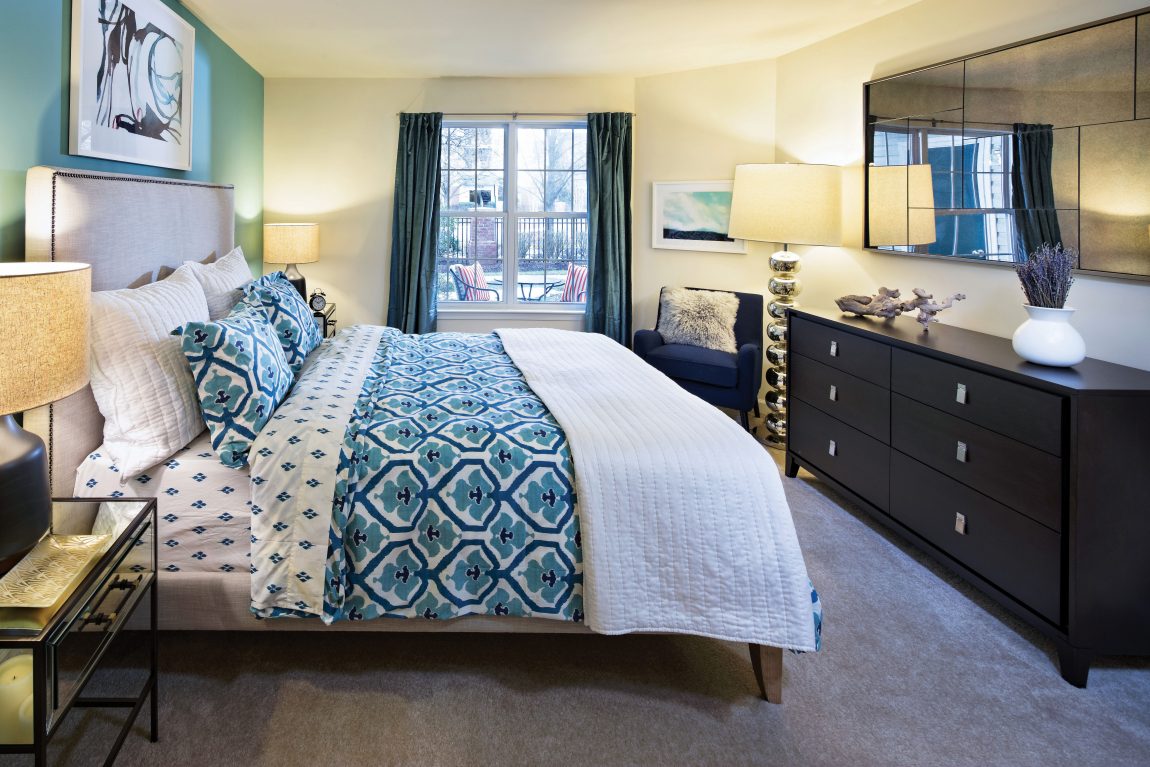 We associate blues with trust, dependability, and competence. Consider painting your home office with Freshwater to put visiting clients at ease. Blues exude the feeling of calm, so Freshwater is an excellent bedroom option, mainly if your bedroom is on the large size or if it tends to be too warm from morning light or afternoon sunsets.
Potentially Purple SW 6821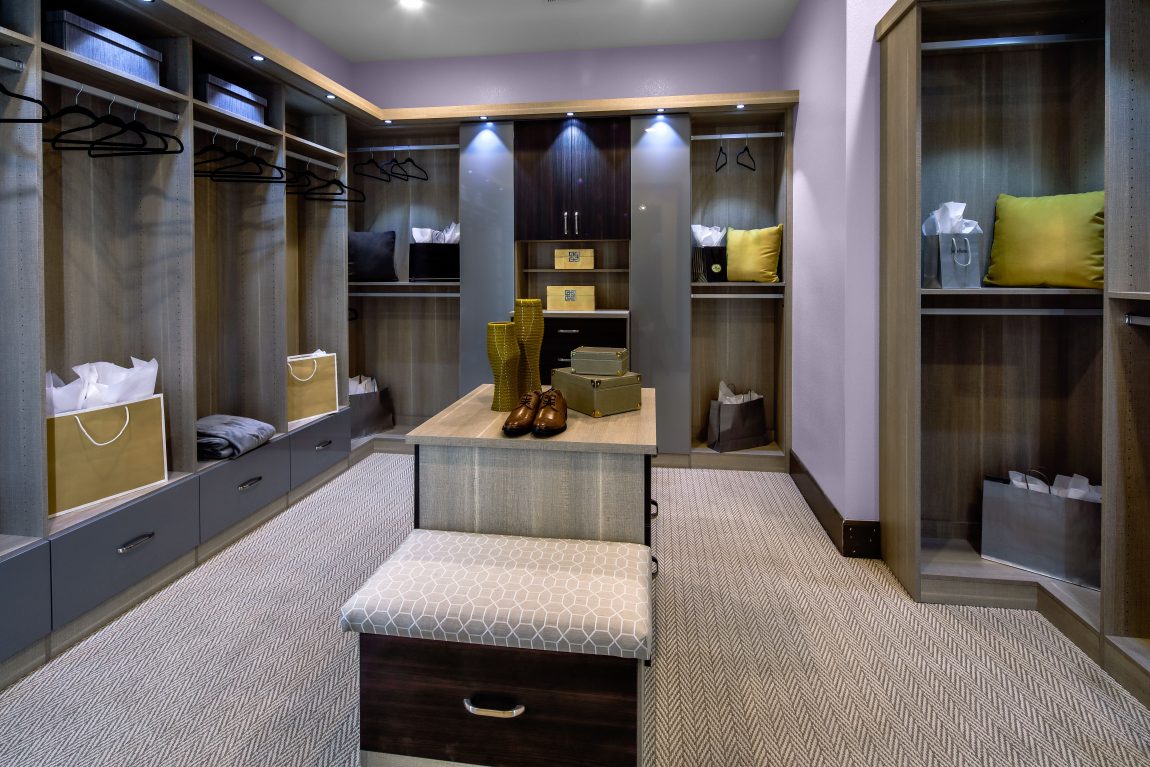 Since we link purple-y colors with sophistication, Potentially Purple will convey just the right message if you use it in a dressing area. It will also assist in keeping your nerves in check as you select the right outfit for either morning or evening activities.
Gentle Aquamarine SW 9046
Gentle Aquamarine is a cooling option for an overheated space and a relaxing shade perfect for a secluded hideaway. Its saturation and brightness levels make any bathroom feel more zen-like. Also, consider including this color in your library or home study. Gentle Aquamarine works well in smaller spaces where occupants can efficiently focus on the task at hand. This hue tends to emit an energy level that is appropriate for thoughtfulness; time seems to pass more slowly in warmer colored spaces than in ones that feature cooler colors.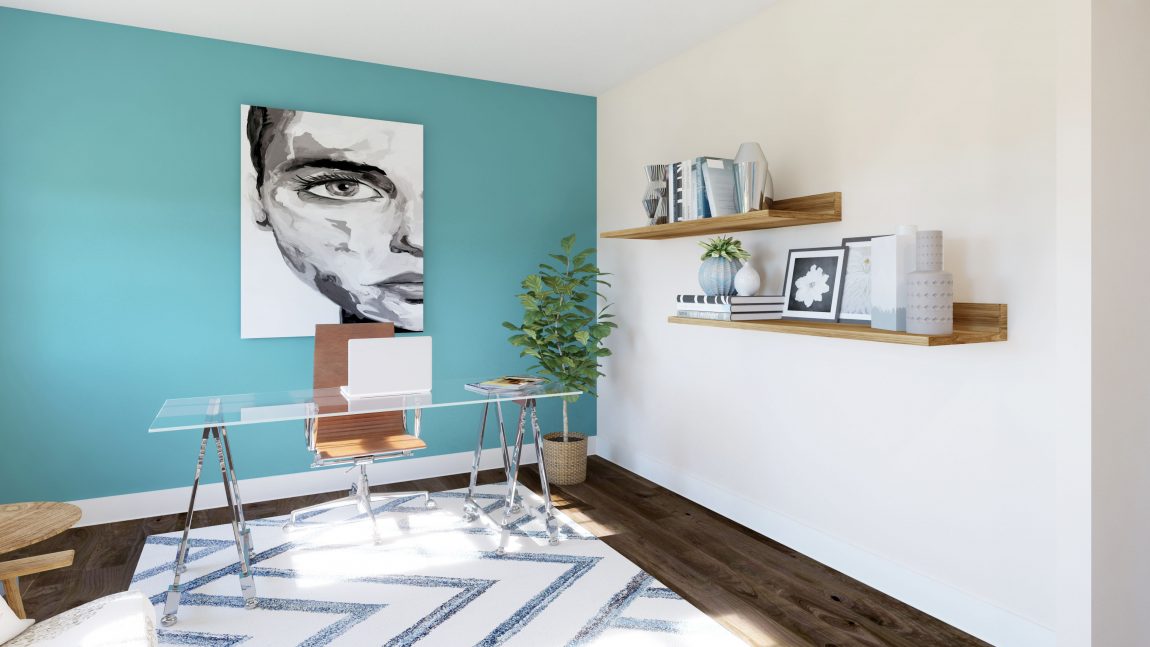 Color psychology showcases how warmer tones and cooler shades affect both the vibe of the room and the overall design concept. Whether you are deciding between striking colors with strong hues or light tinges of blue that give way to a soothing atmosphere, Sherwin-Williams' vast color options provide the perfect collection for your luxury Toll Brothers home. Read the first installation of "Psychology of Color Decoded, " to learn more about which colors can influence your mood. Interested in designing your new dream home? Visit our website for more information.
Vendor partner Sherwin-Williams and Dr. Sally Augustin contributed to this story.