Last updated on February 9th, 2021
You've scrolled through images of gorgeous rooms online and created a virtual scrapbook featuring your favorite wall colors. Now it's time to bring your design inspirations to life. But before you start working on your new home, use these painting tips to help ensure flawless results.
Spruce up your space with help from Sherwin-Williams, where you can find high-quality coatings and applicators that deliver professional results, even if you're a first-time DIYer. Time to get rolling!
1. Test Samples on Your Walls
Depending on the light sources and placement, flooring, and furniture arrangement, the colors you've chosen may look different once you start painting. Because of these factors, it's best to try before you buy. Pick up a few sample colors in lighter and darker tones, and paint a small section of a wall with each. See how each color looks during different times of the day and evening, as well as alongside various light sources, before making your final selection.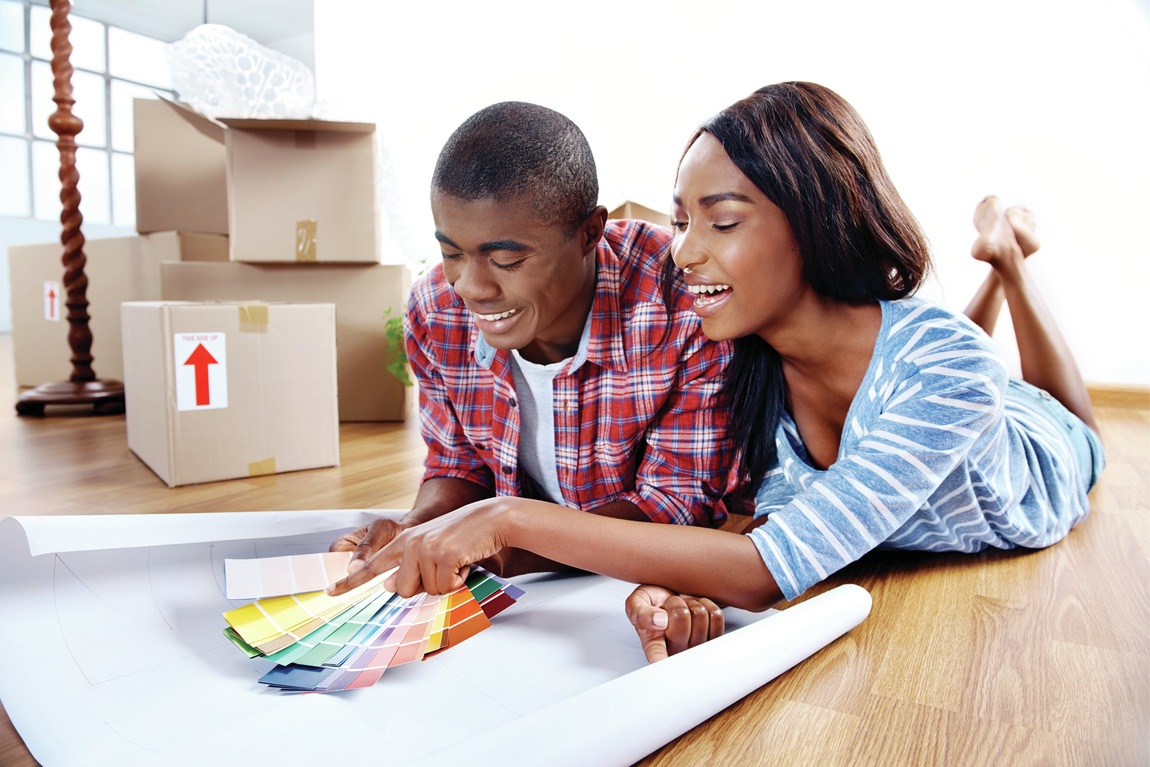 2. Prepare Before You Paint
The most important painting tips start before you open a single can. Stock up on painter's tape, straight and angled brushes, rollers, and drop cloths. Once you have the right tools, take the time to prepare the room so that your painting project goes smoothly.
Starting with a clean surface will help the paint adhere properly to the walls; wash your walls with warm water and mild soap to remove dirt and dust. Once the walls are dry, apply long pieces of painter's tape to your trim so that paint won't bleed onto it, making sure the tape is securely attached to each surface. Lay down several canvas drop cloths, so that your floors and furniture will be protected from dripping paint.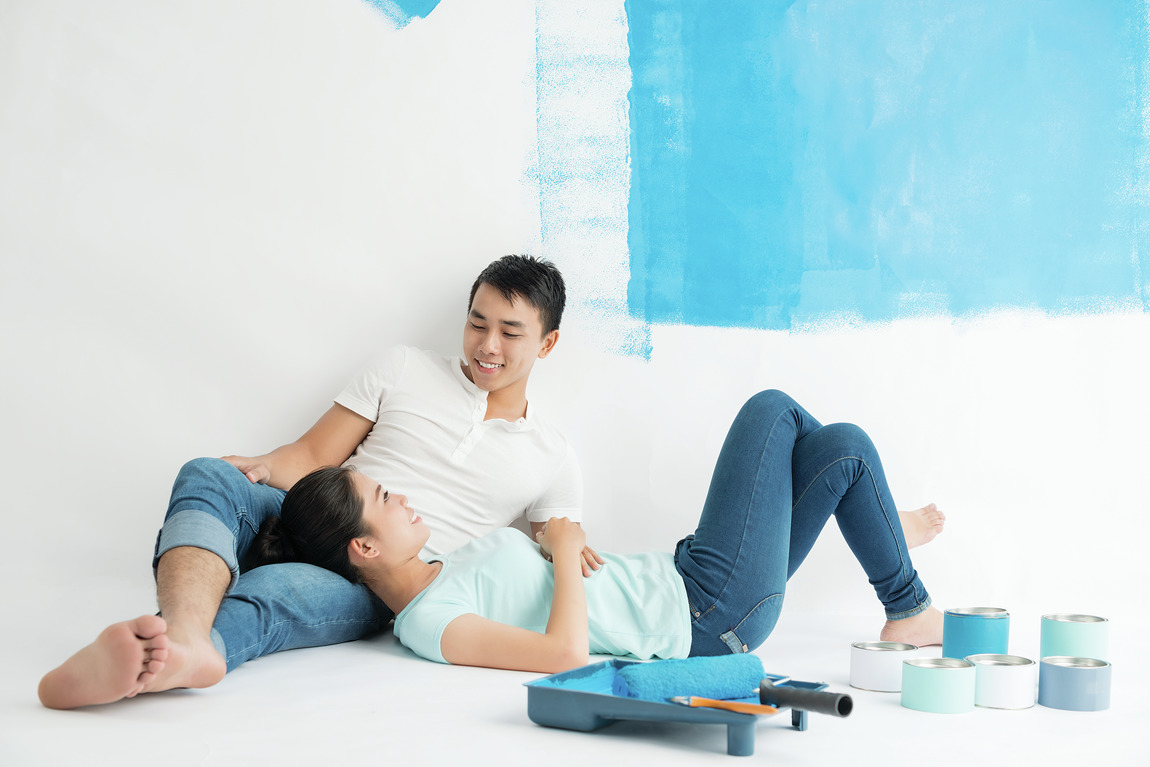 Take down curtains and anything hanging on the walls, along with area rugs, and any easily removable hardware. Remove all furniture if possible, or move everything to the middle of the room and cover it completely with drop cloths. Crack open the windows for proper ventilation.
3. Ready, Set, Paint
Begin by applying a primer base coat; if you've chosen a dark color for your room, use a tinted primer. With an angled brush, apply the primer to inside corners and trim, and then cover the large surfaces using a roller.
When you're ready to paint, begin with the ceiling. Using a brush, paint a two-inch-wide strip along the space where the ceiling meets the wall, and then use a roller attached to an extension pole for the rest of the ceiling. Paint the walls next using the same technique. Finish the job by painting all woodwork around windows, doors, the floor, and the ceiling.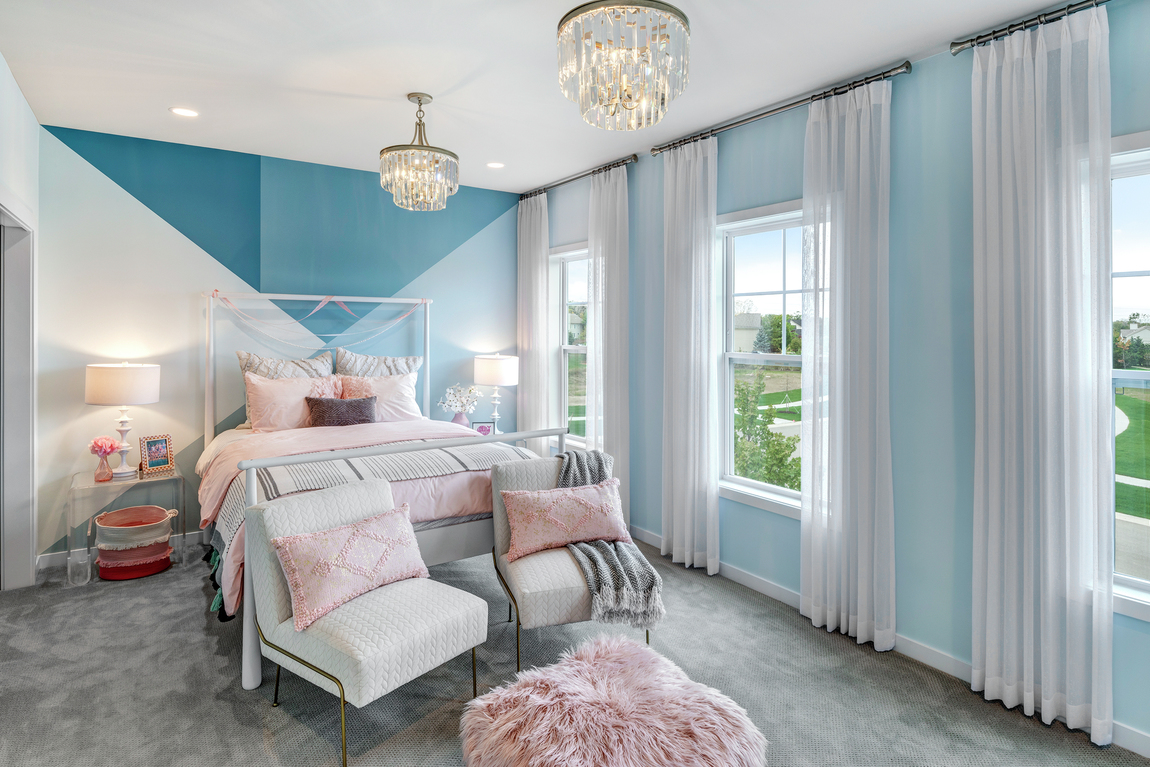 Sherwin-Williams provides many online project-planning tools. Explore the digital color tools, which can give you a better idea of how your space will look. Watch videos explaining how to choose paint colors, purchase supplies, and prepare your walls and trim. You can also download a printable preparation checklist and step-by-step instructions.