Last updated on March 25th, 2021
Ceiling fans are enjoying a major comeback in luxury homes. Today's models are stylish and attractive, featuring on-trend materials like polished nickel and exotic wood.
When choosing a ceiling fan, assess the motor size and blade pitch, which determine the fan's speed. Many higher-quality ceiling fans include options for a variety of finishes and light kits, along with remote controls. Some even include carved ceiling medallions that add texture and interest. Read on to learn more about the benefits of ceiling fans.
1. Energy Efficiency
One of the main benefits of ceiling fans is that they can greatly reduce energy costs. Ceiling fans can help create a draft, making the room feel cooler and allowing you to raise the thermostat. Energy Star® rated fans—such as Progress Lighting's AirPro P2530-09—are guaranteed to be more efficient than conventional fan and light units, offering additional energy savings.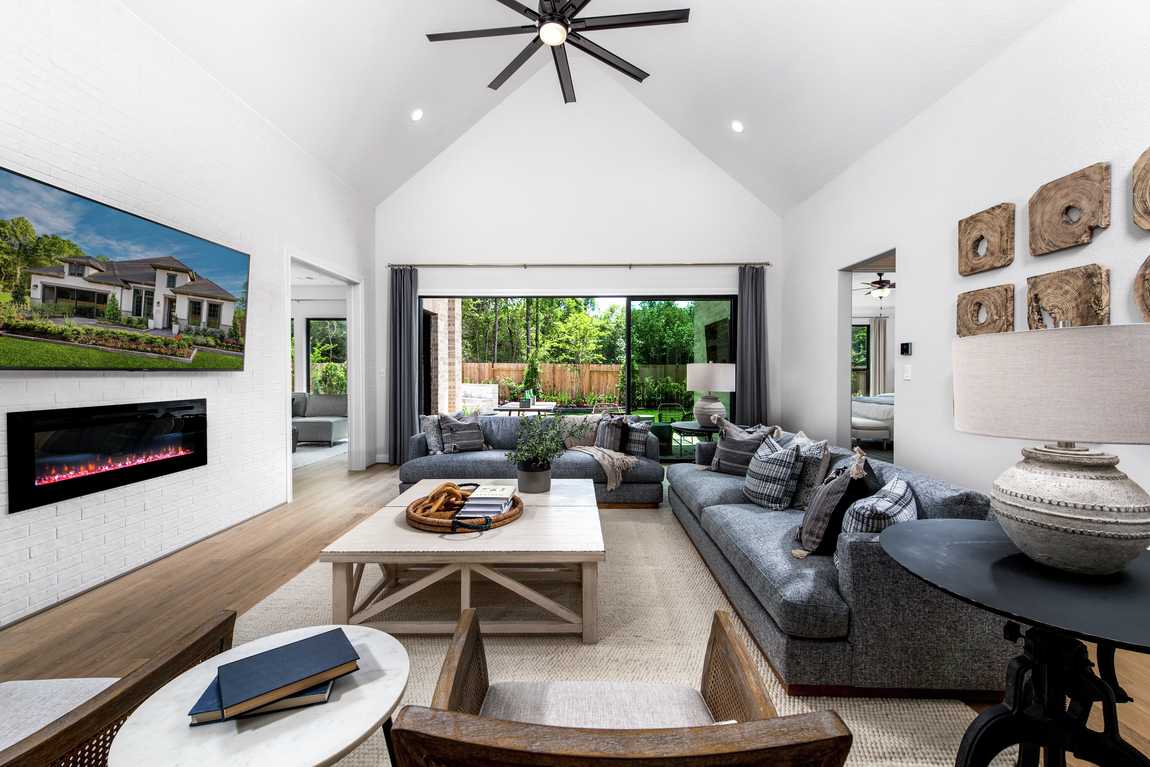 2. Style and Beauty
These fans also come in a wide variety of sizes and styles, with finishes that complement your unique interior style. Choose from traditional models with finishes ranging from wood to bronze, modern units in brushed metal, or even tropical fans with blades resembling banana leaves.
3. Strong Focal Point
Combine several striking ceiling fans in an open-concept main room to create a welcoming and comforting space. Install several North Park Collection 52-inch Four-Blade ceiling fans for a contemporary look. Their innovative canopy systems can be installed on vaulted ceilings, making them an ideal choice for your luxury home's great room.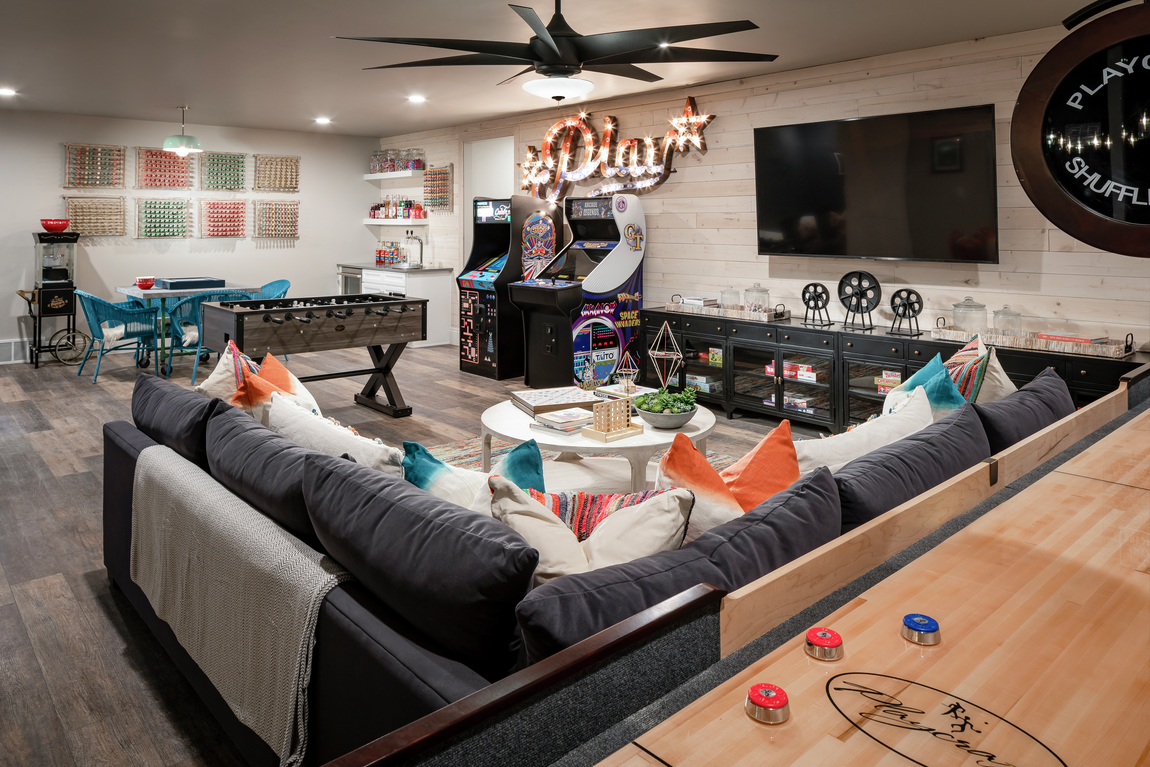 4. Versatility for Different Rooms
Perfect for a large master bathroom, Restoration Hardware's Concept LED Flushmount compact ceiling fan whisks away humidity. A smaller fan, such as Progress Lighting's AirPro 42-inch ceiling fan in a whitewashed wood finish, adds the perfect touch to a child's bedroom or a basement family room. An industrial-inspired fan like Restoration Hardware's IC/AIR3 can work well in a home gym, helping to cool you down during workouts.
For larger rooms up to 400 square feet, consider a sleek brushed metal option, such as Progress Lighting's 52-inch three-blade Trevina fan, which features a three-speed reversible motor for year-round comfort.
5. Functional Illumination
Ceiling fans with lights allow you to contribute to the layered lighting design of your room. Many ceiling fans also include dimming features, which are ideal for reading in bed at night.
Consider choosing a light kit that coordinates with the fixtures and appliances in other areas of your home. Many of Progress Lighting's light kits are part of larger lighting families, taking the guesswork out of the selection process.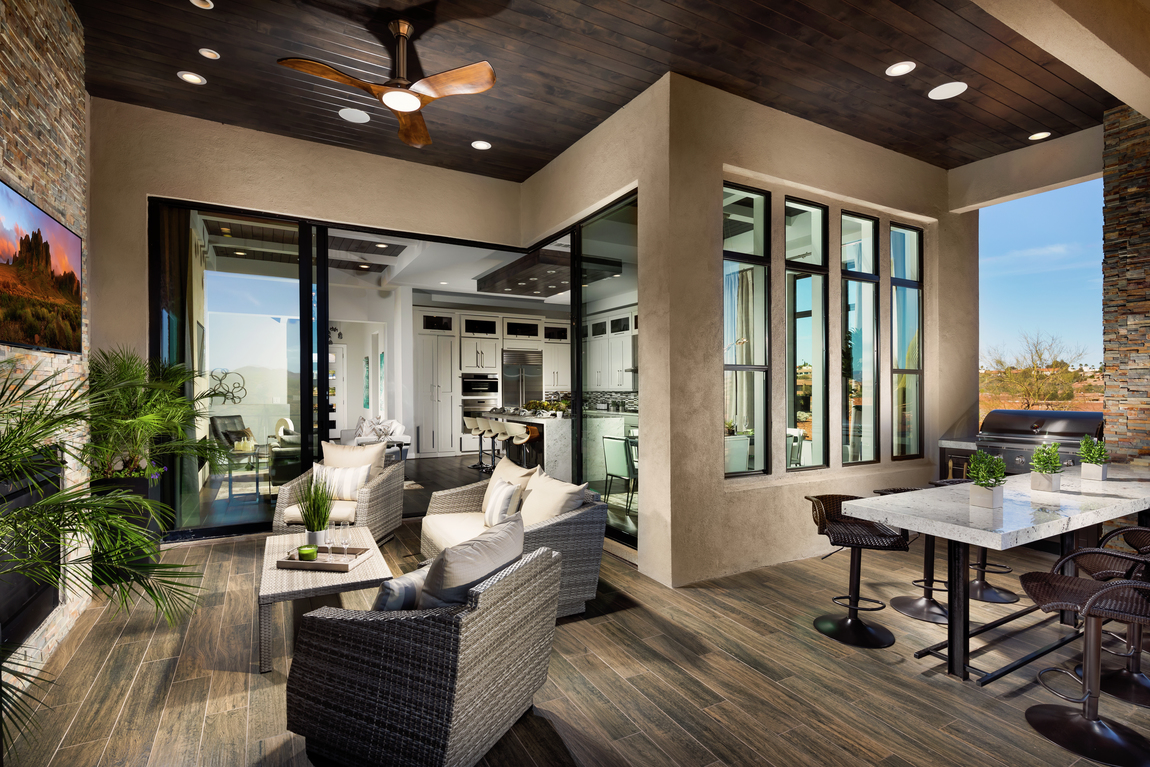 6. Year-Round Value
In addition to cooling off a room, ceiling fans also circulate warm air during colder months. Some models ionize the air, improving your home's air quality.
Remember that ceiling fans have a small switch on the motor that enables you to select which way the blades will spin. Counter-clockwise cools the space and clockwise redirects warm air throughout the room from the ceiling without creating a draft.
Whether your luxury home is farmhouse chic or modern industrial, there's a ceiling fan for you that will add timeless beauty year-round. To learn more about the benefits of ceiling fans and lighting designs, visit the Toll Brothers and Progress Lighting shared board on Pinterest.