Last updated on June 24th, 2020
Dream home, dream proposal—and a dream team to help pull it off! Parkview Place homeowners Kelsie Wright and Justin Taylor share the sweet details of their closing day turned engagement celebration.
The Surprise Proposal
Kelsie's Remarks:
What I thought was going to be a typical closing day ended up being more exciting and special than I ever could have imagined.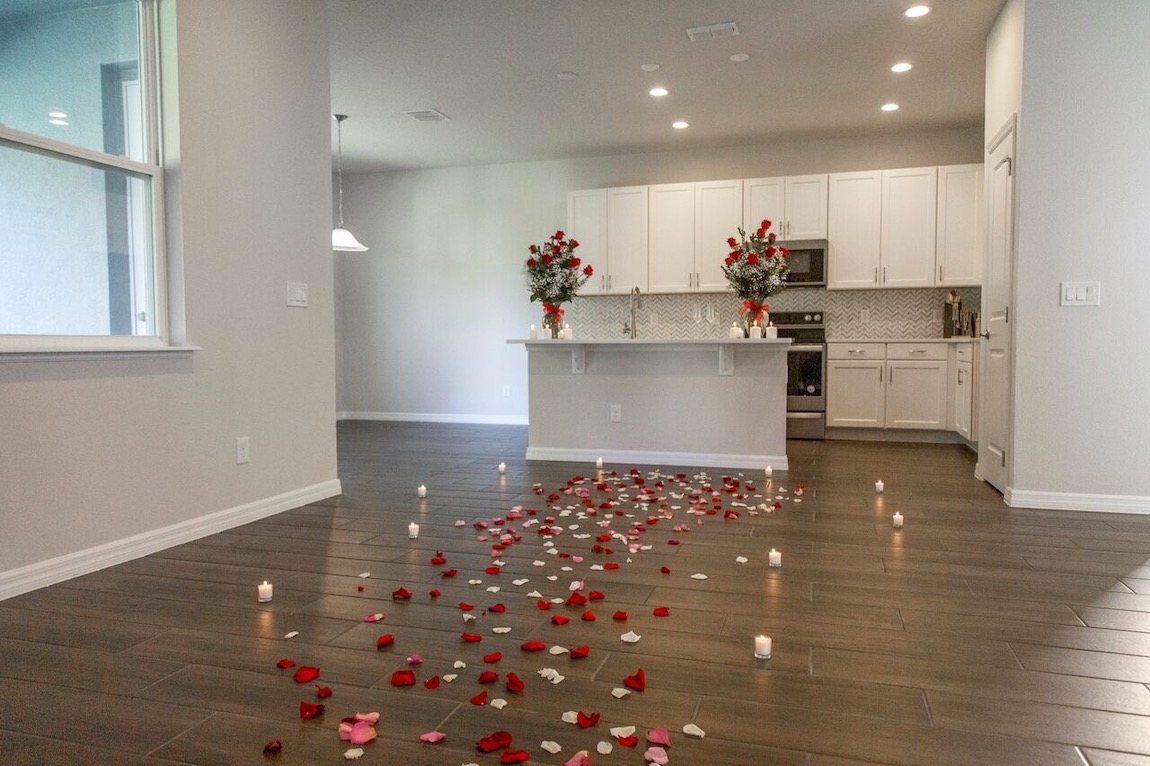 Justin and I began our morning at my parent's house, where we had been living during the time between our previous home selling and our new Toll Brothers home being finished. We got up, got ready, took a picture with our dogs in front of the U-Haul, and went to grab a quick breakfast before heading to our walk-through. We would normally grab breakfast at the Starbucks or Chick-fil-A drive-thru, but since this was a special day, I had a specific request to head into a local restaurant for a sit-down breakfast. This particular request threw Justin off a bit as he was already so nervous for what was about to happen—and the last thing he wanted to do was sit across from me at a table for the next hour while his nerves were through the roof.
Once we wrapped up our breakfast, we kissed goodbye in the parking lot and went to our own vehicles. Justin drove the U-Haul and followed me to our new house at Toll Brothers Parkview Place community. When we were about 10 minutes away, I received a phone call from Claudia requesting that I stop by and sign some additional papers that would be needed for the closing. I called Justin and let him know that I would be a couple of minutes behind and would meet him at the house.
Once I arrived at the sales office, I signed the papers that Claudia had printed out for me. We sat and talked for a few minutes and she asked if she could head to the house with me to "see how it all looked finished".
I pulled up to the house, where everyone—except Justin—was waiting outside. Naturally, I asked where he was, and was informed that he was "inside with the warranty guy, Brad." I led the way to the front door not knowing that what was behind it would change my life forever.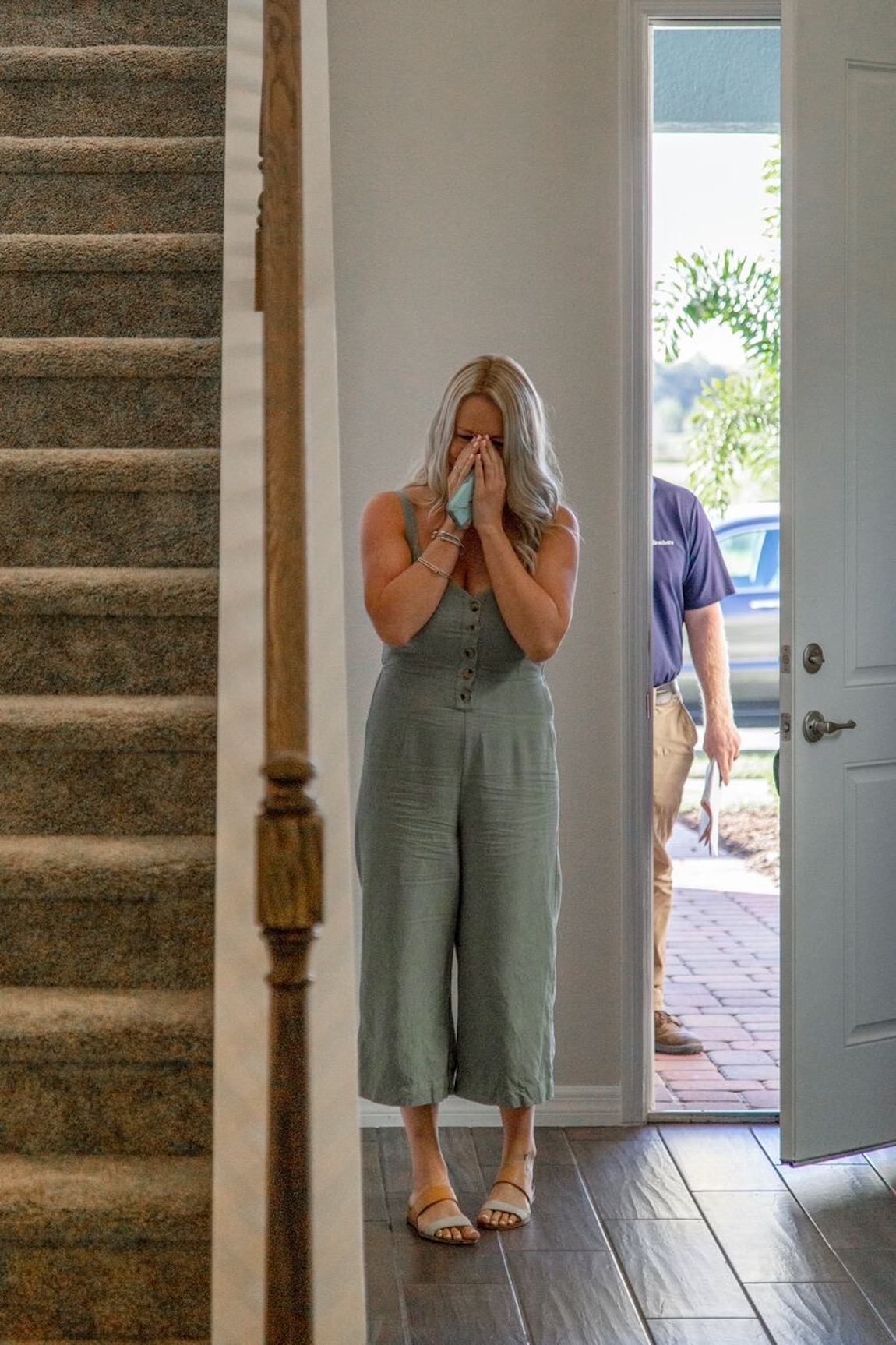 In that moment, I walked into our greatest adventure yet. I was led to Justin by a trail of rose petals. As we stood in our new house, hand in hand, Justin asked me to spend the rest of my life with him (and the dogs). With zero hesitation, I nodded yes and eventually, through tears, the word, "yes" made it out. We celebrated in our new home surrounded by the amazing Toll Brothers team and called all our friends and family to share the news. After emptying our PODS and U-Haul, we celebrated with champagne—alongside moving boxes—with our families.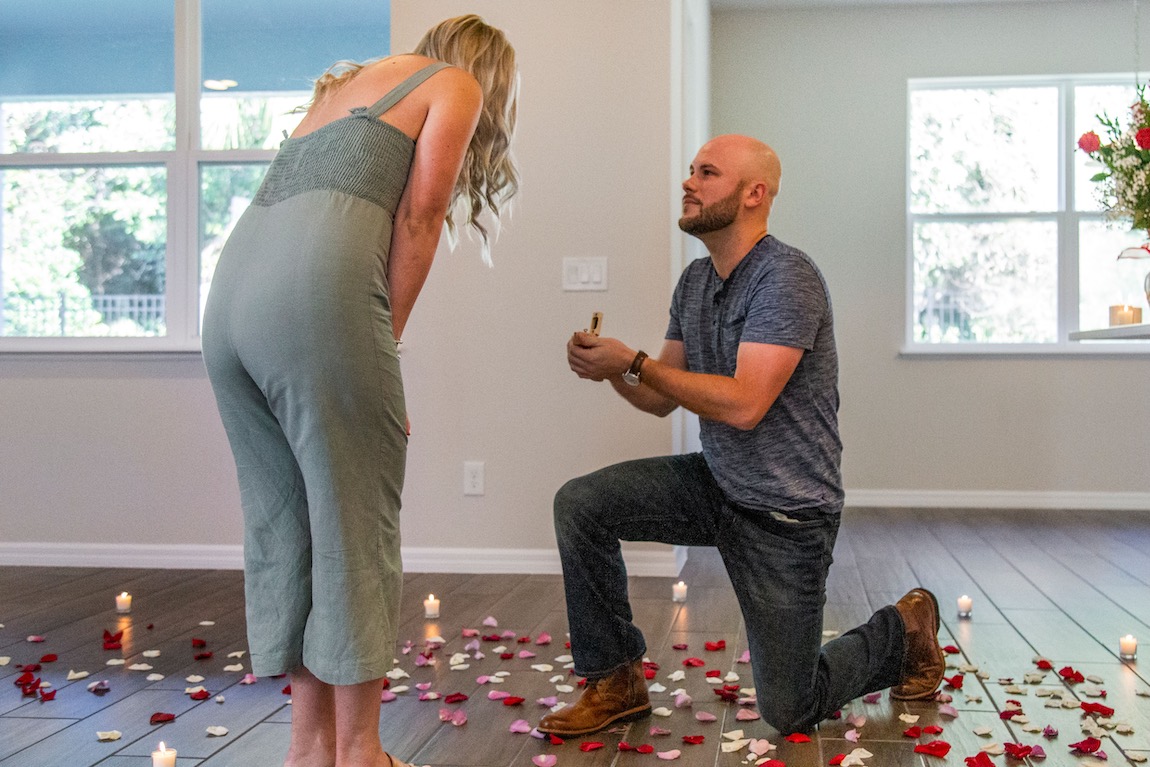 Justin's Remarks:
Toll Brothers was pivotal in planning our surprise engagement. Samantha went above and beyond to help set up the flowers and candles. I was having trouble finding a photographer, but Brad came to the rescue and mentioned he had a photographer friend that was available. On the day of, Claudia and Samantha were able to come up with a fake document for Kelsie to sign so I could be waiting in our new home when she was finished. On top of this, the entire team was able to keep a straight face leading up to the moment. I can't thank Samantha, Brad, Matt, and Claudia enough for their help with this life-changing moment! Kelsie and I are ecstatic to begin the rest of our lives in our new home with our dogs.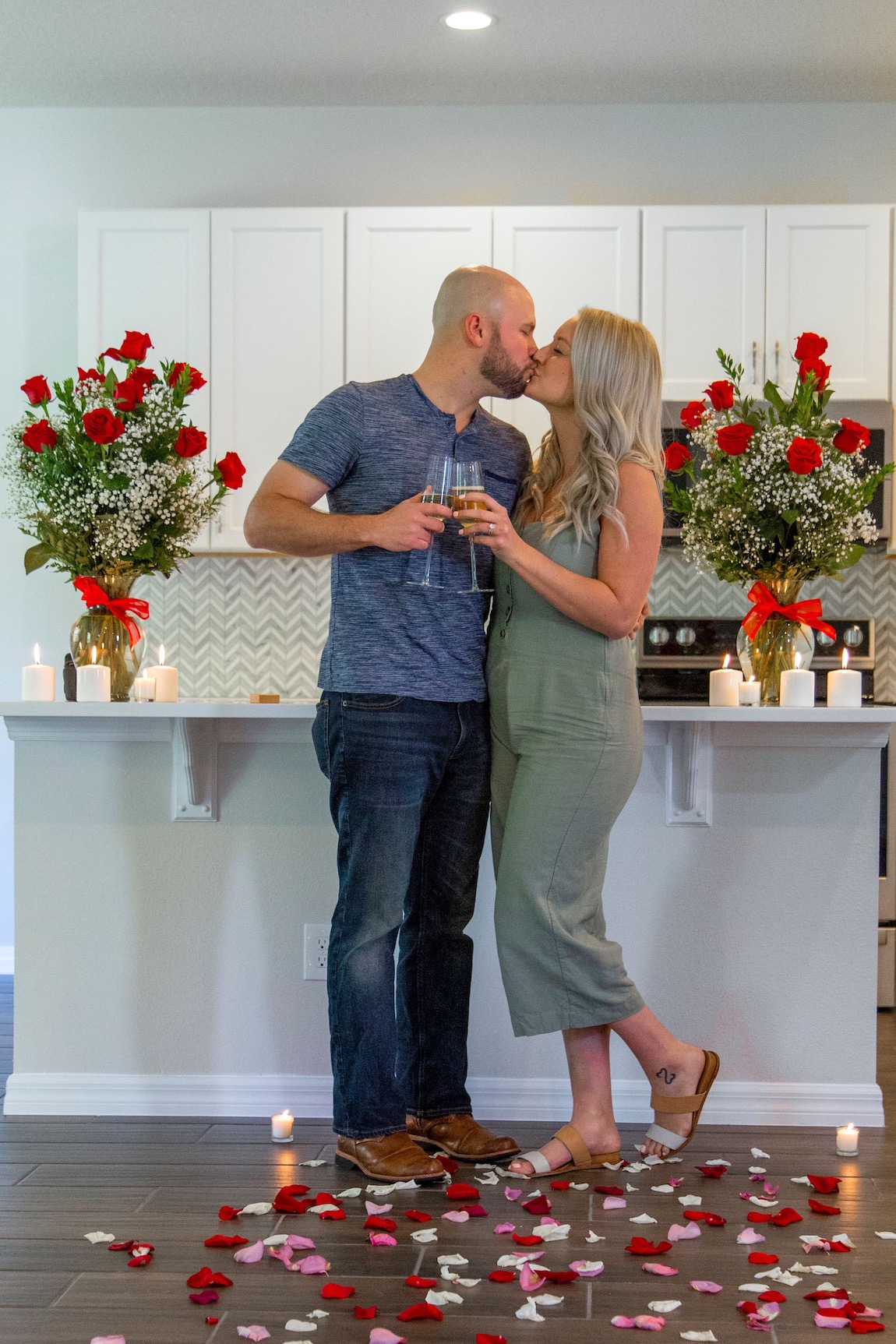 * Toll Brothers would like to wish Kelsie and Justin a wonderful engagement and thank the two for letting us play a part in their special day. Here's to the two's bright future together!