Last updated on January 27th, 2022
One of the signature features of Toll Brothers luxury home designs from coast to coast is the seamless, sophisticated flow from the indoors to the outdoors. Given our homeowners' growing penchant for indoor-outdoor living, it's no wonder that natural interior design – with its focus on accents, furniture, and color palettes inspired by the beauty of nature – is more popular than ever before.
What is Natural Interior Design?
Natural interior design seeks to bring the outdoors in by incorporating natural and nature-inspired materials into the home, creating a look that is fresh, pure, authentic, and comfortable. Woven fabrics, wicker or rattan furniture and decor, and shades of green alongside nature-inspired neutrals are hallmarks of this wholesome and on-trend design style. Natural interior design creates a haven-like experience at home and an organic, elegant look while allowing you to feel connected to the outside world.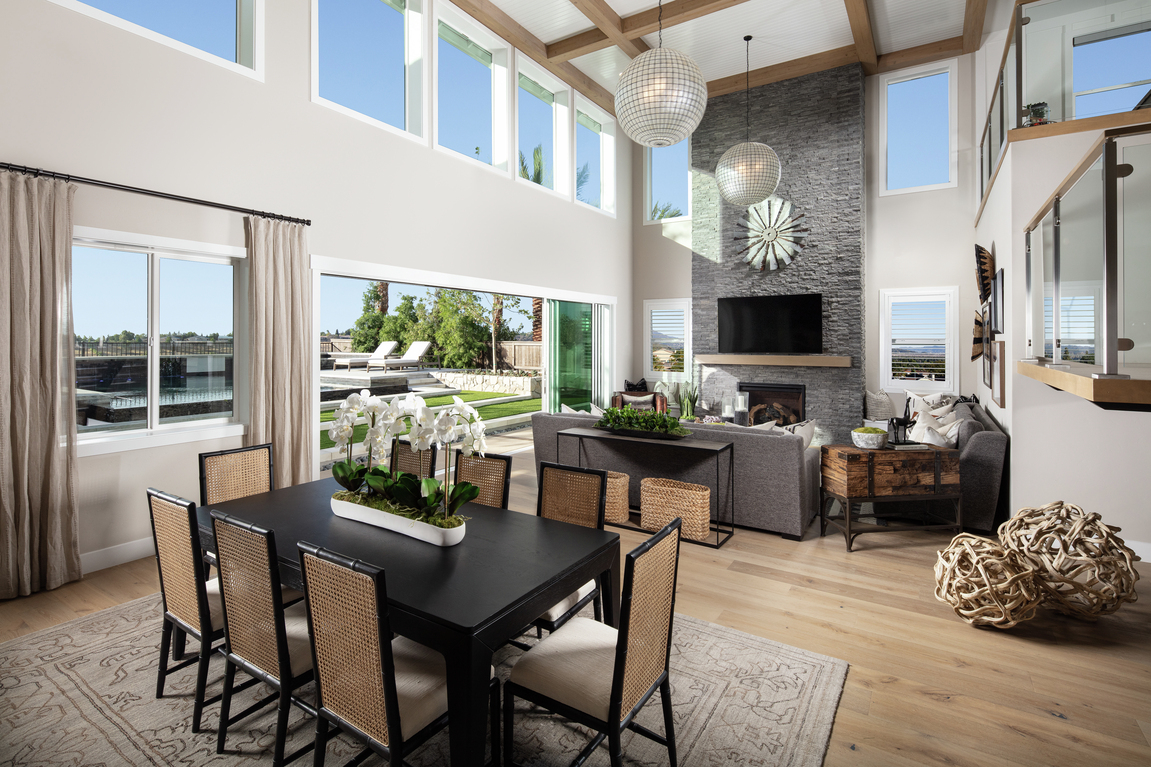 Natural Design Elements That Can Elevate Your Home Décor
There are many different materials and textures that can work together to create a gorgeous natural interior design scheme. Work one, a few, or all of these elements into each room of your home for natural interior design aesthetic with an elevated look and feel.
Cotton
As a natural fiber, cotton brings a wholesome feel to any space. Place a vase filled with natural cotton branches on a kitchen island or coffee table for a look that's artful yet organic. You can also add some softness to bedrooms and sitting areas with cotton area rugs and throw pillows.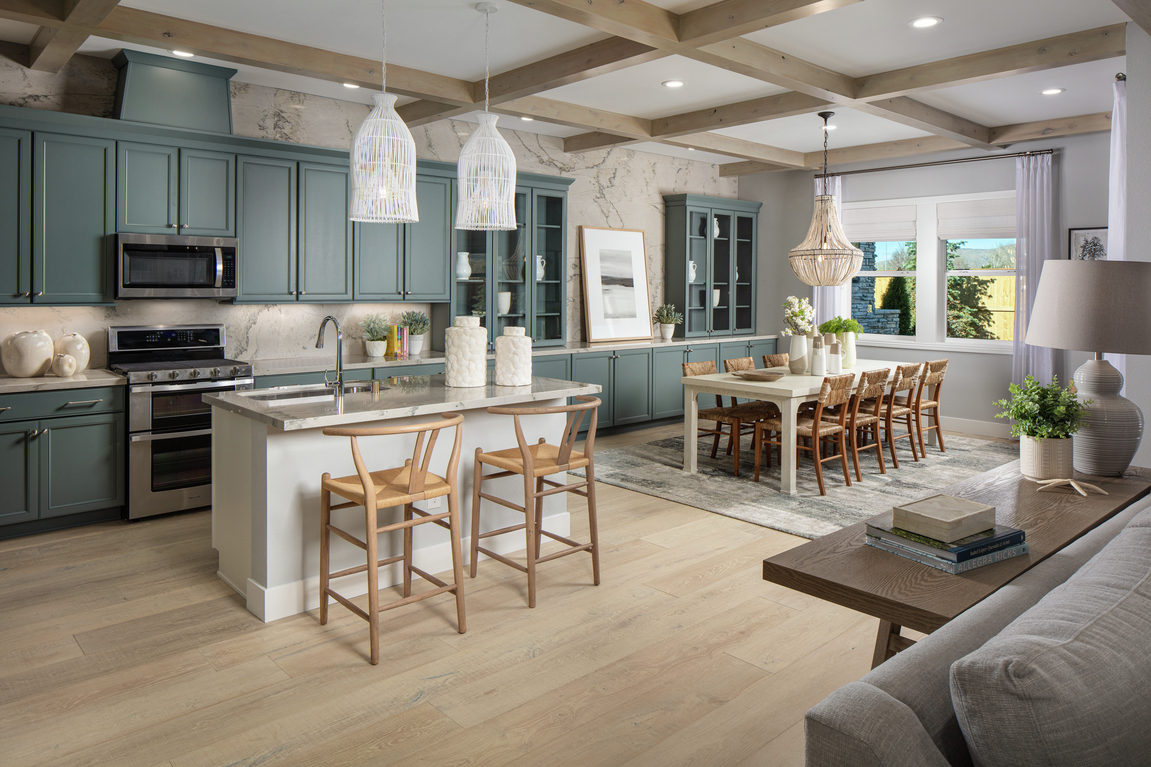 Real Plants
In addition to being beautiful to look at, houseplants help to purify the air and offer a naturally soothing effect. You can bring the serenity of the great outdoors into your home with plants of any size. If you don't have a green thumb, succulents and cacti are ideal low- or no-maintenance options.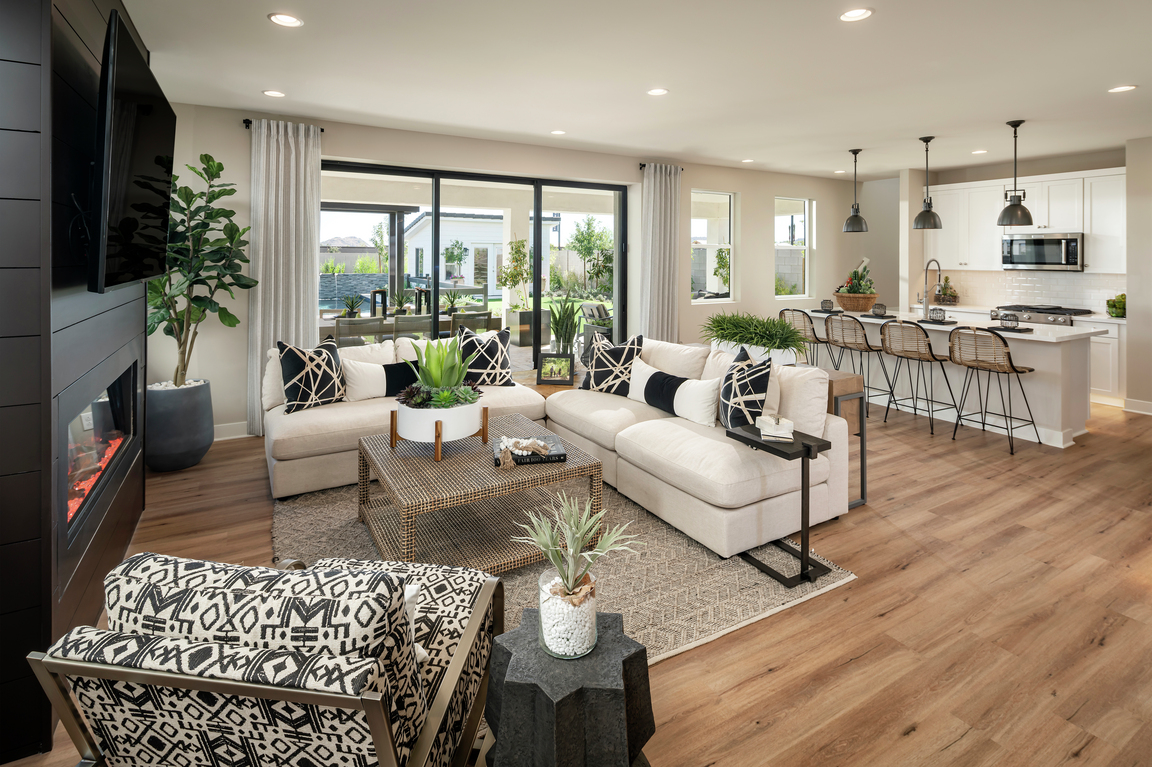 Wood Accents
Wood accents will give your home a warm and cozy feel, and they work harmoniously with any natural interior design concept. Placing a wooden bowl of fruit on a kitchen island or dining room table is an easy way to incorporate this natural design element into your décor. Other options include hanging a mirror or piece of art with a wood frame or installing a wood accent wall.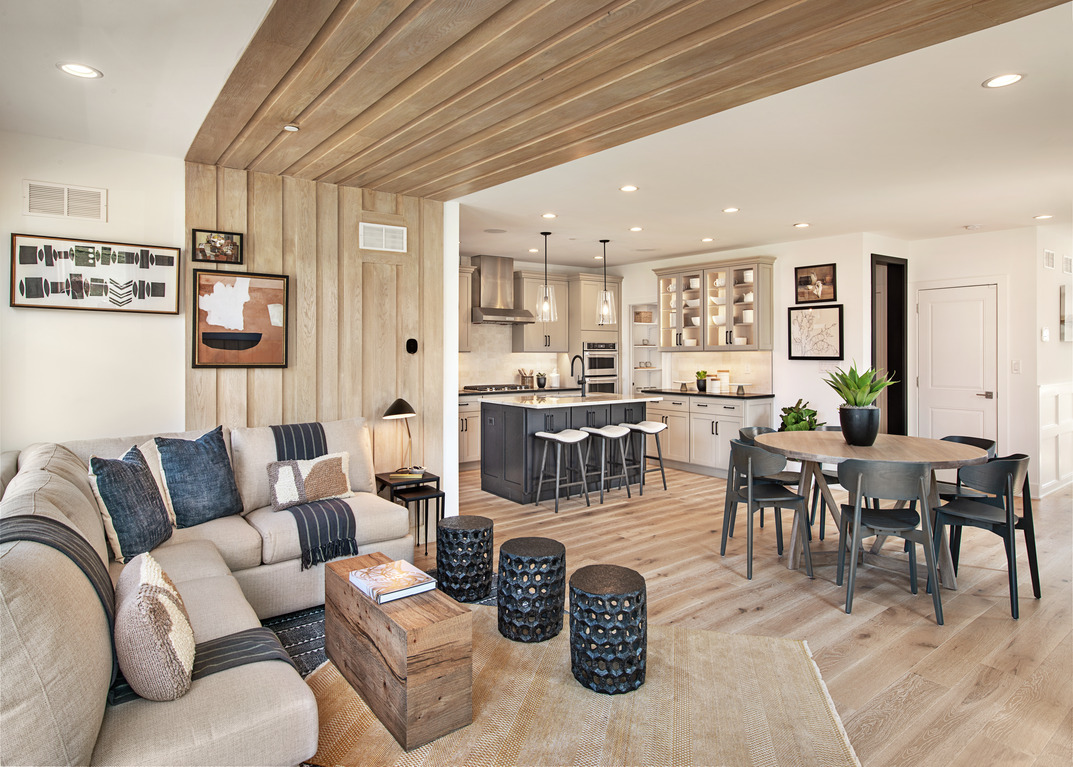 Wicker
Wicker and rattan pieces look stunning in just about every space in your home. Make a statement with woven furniture or a substantial woven light fixture. Or, use wicker in a more subtle way by incorporating natural woven accents pieces on tabletops and shelves.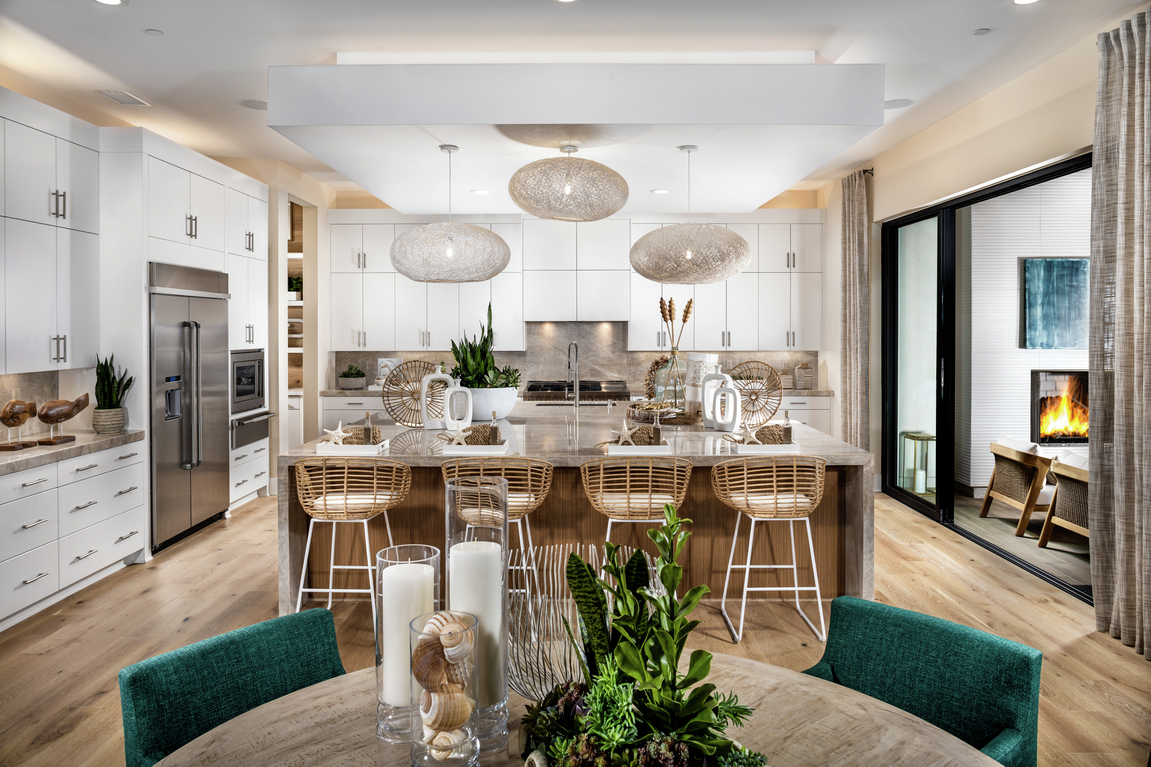 How to Incorporate Natural Design Elements and Materials in Your Home
Choose Elements That Complement Your Style
When creating a natural design that's right for your home, it's important to choose elements that complement your style. Before you get started, spend some time assessing both your home's style and your own personal style as well as the key components of natural design. Consider some of our favorite natural design elements mentioned above: cotton, plants, wood, and wicker. Which are you most drawn to? Follow your instincts to create a natural interior design that feels authentic and works effortlessly in your home.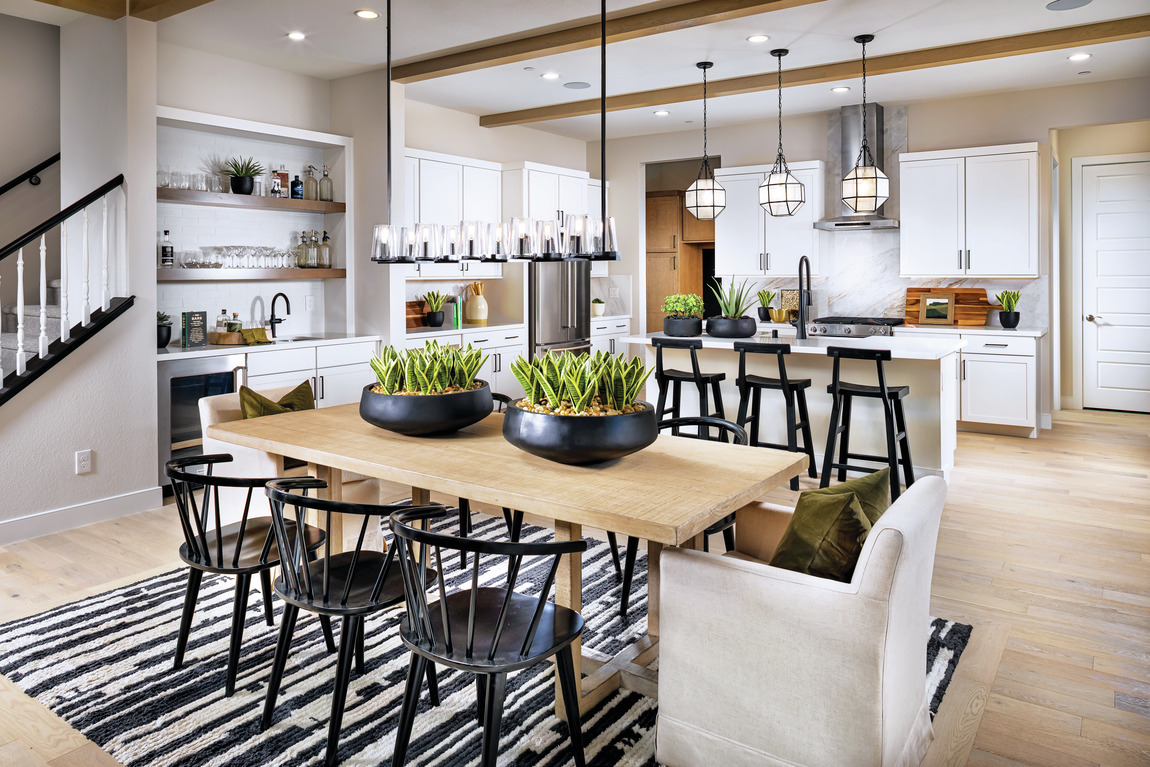 Swap Out a Few Pieces with Natural Elements
Start with one or two natural design elements that you love, such as cotton and wicker, and identify a few pieces in your home that you can easily update using natural interior design ideas. For example, give your breakfast nook a nature-inspired refresh with rattan accented chairs and beautiful organic cotton textiles. Start simple and expand as you develop your natural interior design style.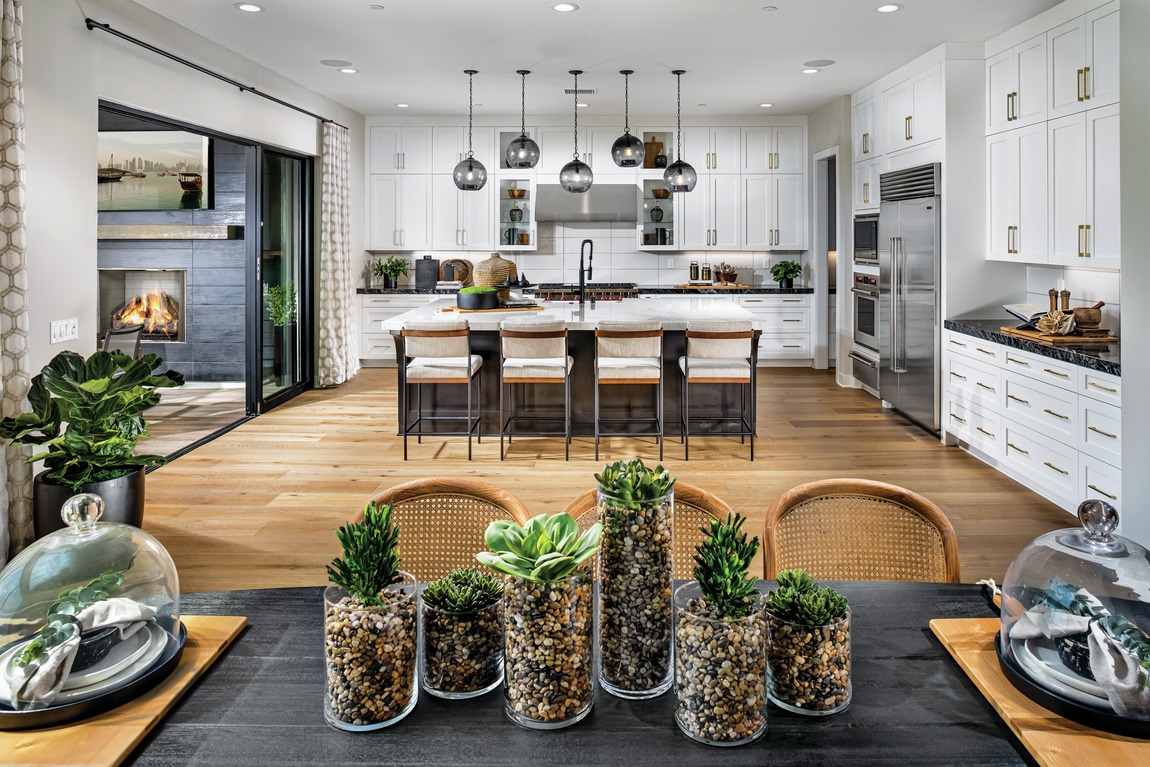 Find the Perfect Balance of Comfort and Design
Natural interior design is beloved because it promotes a sense of peace, calm, and well-being. When updating your home to include a natural interior design concept, opt for pieces that are not just beautiful to behold but also comfortable and harmonious with how you live—a natural fit for you and your lifestyle.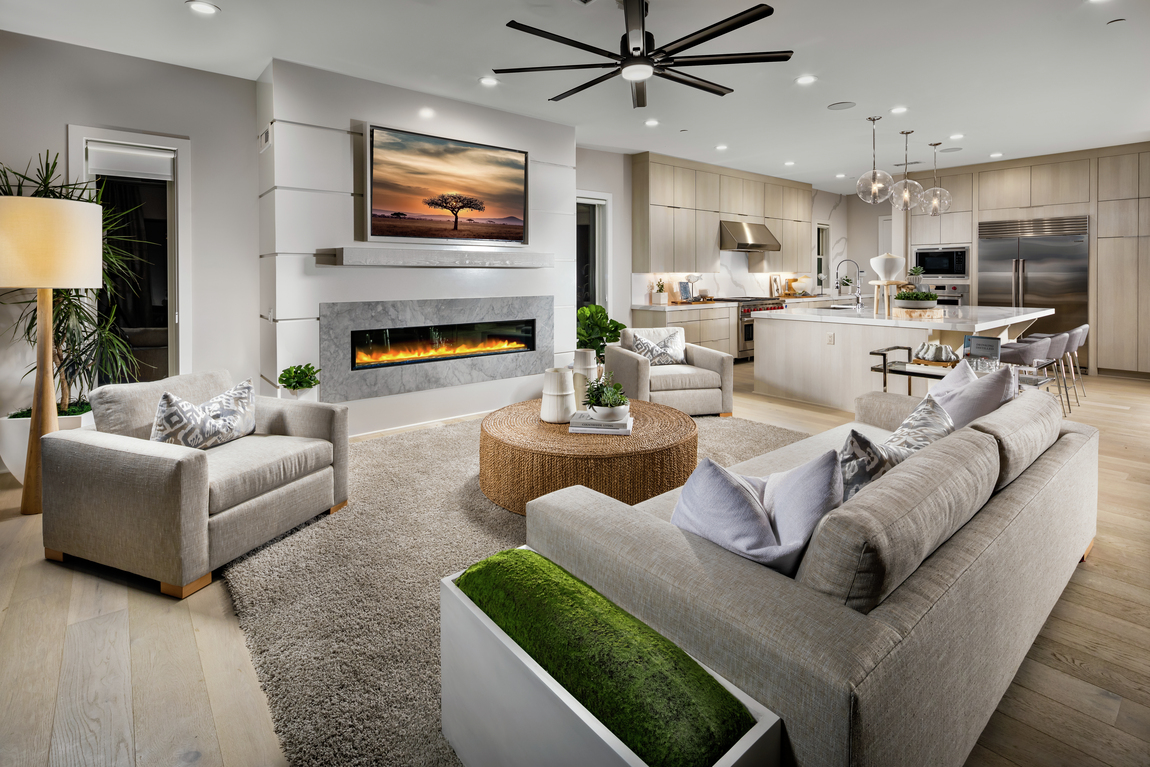 A natural interior design aesthetic can give your home the feel of a relaxing retreat and a sophisticated sense of harmony. Try incorporating these natural interior design style tips into your space for an inviting effect that is sure to impress.