Last updated on August 24th, 2022
Sherwin-Williams' National Painting Week may have ended, but some areas could still use that extra zest of color. The question is, which color is right for your space? Our friends at Sherwin-Williams are experts in the field of color psychology and have mastered this detail to help you pick the perfect paint for your home.
Dr. Sally Augustin, an applied environmental psychologist, revealed her thoughts on how color can influence our state of mind. Take a look at the psychological impacts of five Sherwin-Williams' colors to help you make the best decision for your next color hues. Grab a paintbrush and a gallon of color, and let's get started!
Cut the Mustard SW 6384
Using Cut the Mustard in a kitchen dining alcove would work well because warm colors stimulate our appetite and the darker shade will make the space seem cozy.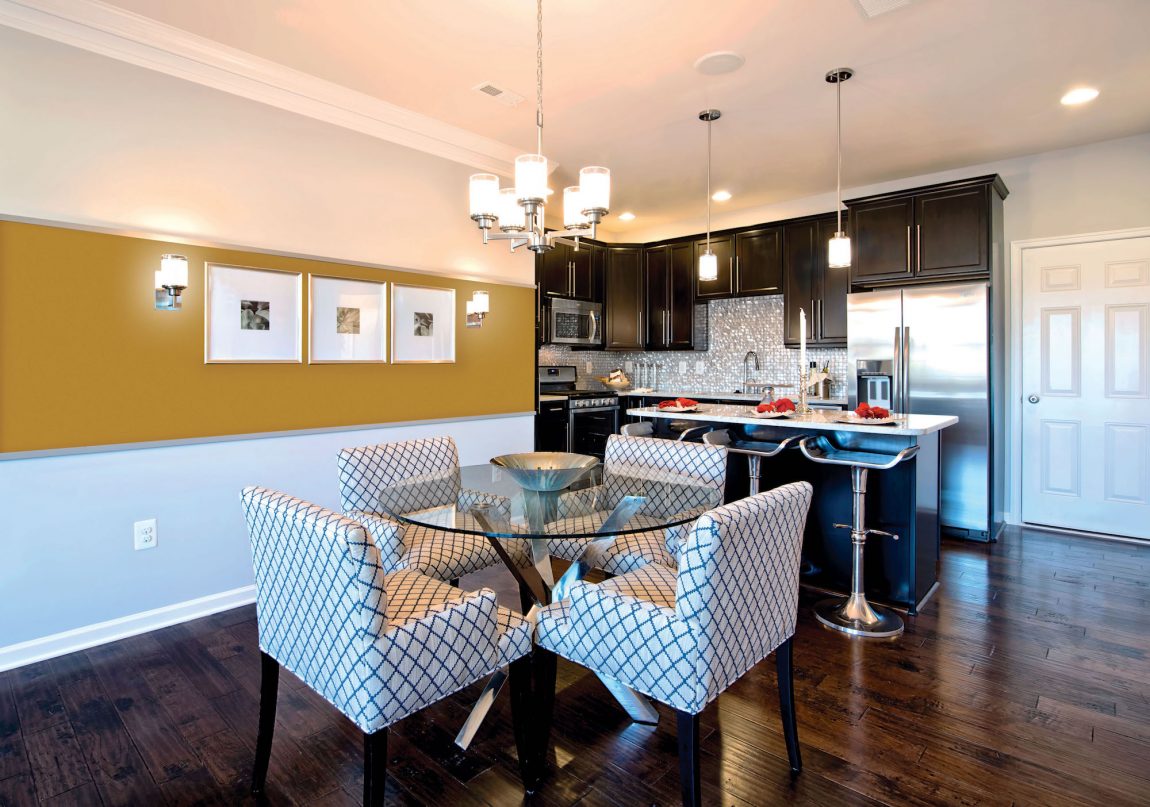 Poised Taupe SW 6039
Poised Taupe is a warm-ish shade that can work well in large-ish places where groups of people will spend time together. It is also a good choice for a lower section of a wall, say below a chair rail or a floor. We feel more comfortable in a space when the darkest surface is underfoot or lower on walls than they do when the darker surfaces are placed overhead or higher on walls.
Mindful Gray SW 7016
Mindful Gray is a calming option for a brightly lit space or one with lots of natural light. All that light will not wash out this shade! Mindful Gray is a safe option for people who are taking their first step beyond white walls; its use enhances a space but doesn't seem like a risky initial move.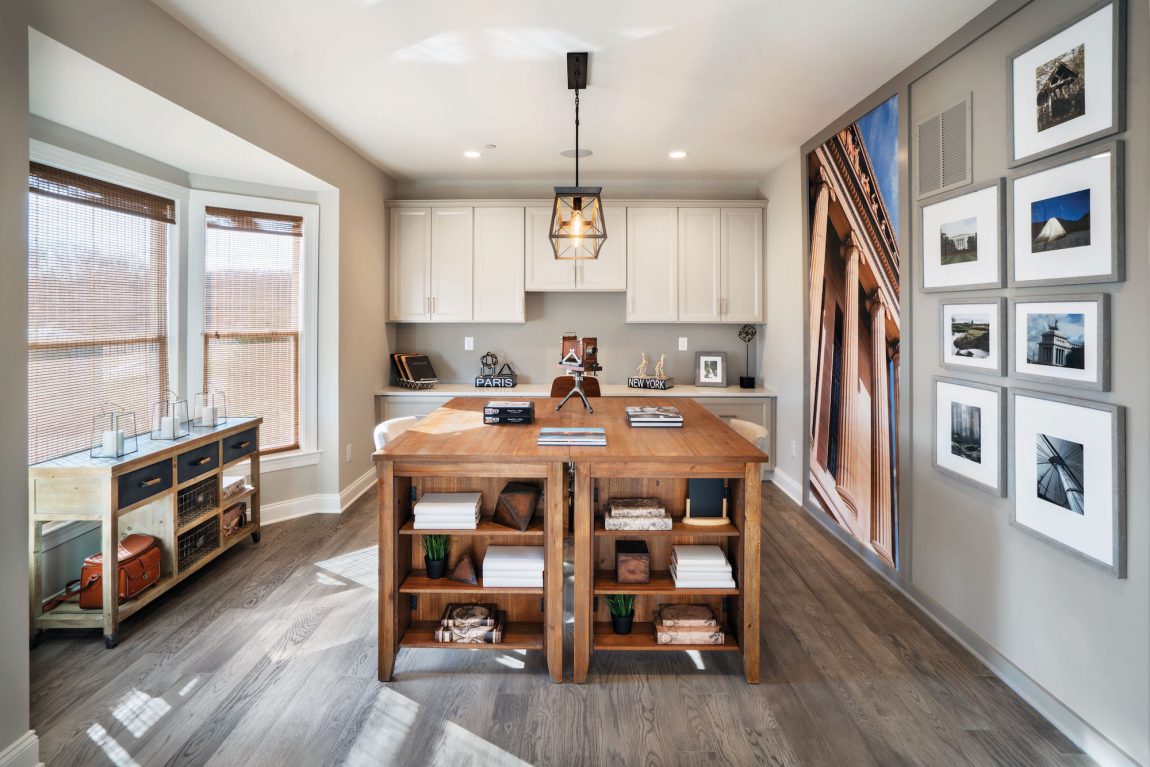 High Reflective White SW 7757
High Reflective White is a good color to use on a wall with lots of windows; a white around something as bright as a window is easier on the eyes than a darker color. White also signals cleanliness, so white shades can be good options for example, in bathrooms. High Reflective White would be a good choice for a closet; it would make the space seem brighter, and that would make whatever someone is searching for a little easier to find. Whites are also excellent on woodwork in more traditional settings; we have cultural expectations for particular colors in certain applications.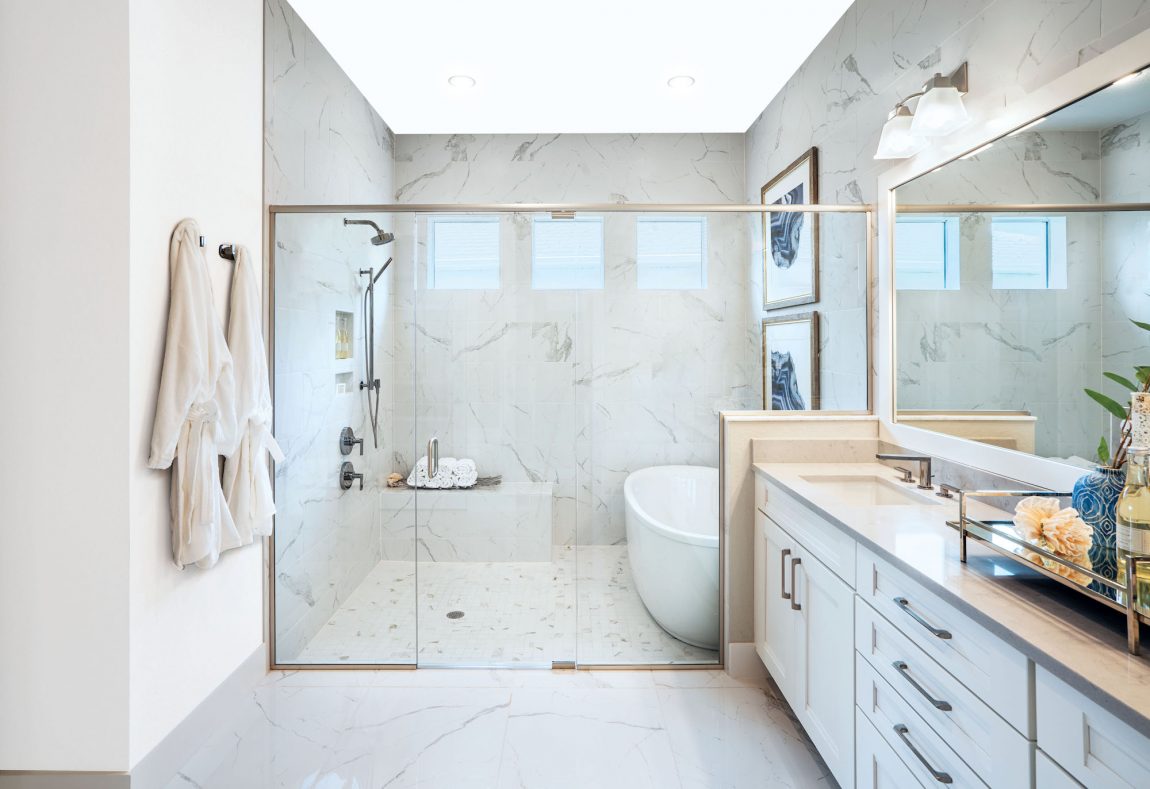 Rave Red SW 6608
A red background can add the perception of attractiveness (applies to both men and women). Rave Red is also the color of many fine wines, so its use in a wine tasting room or dining room can appropriately call red wine to mind.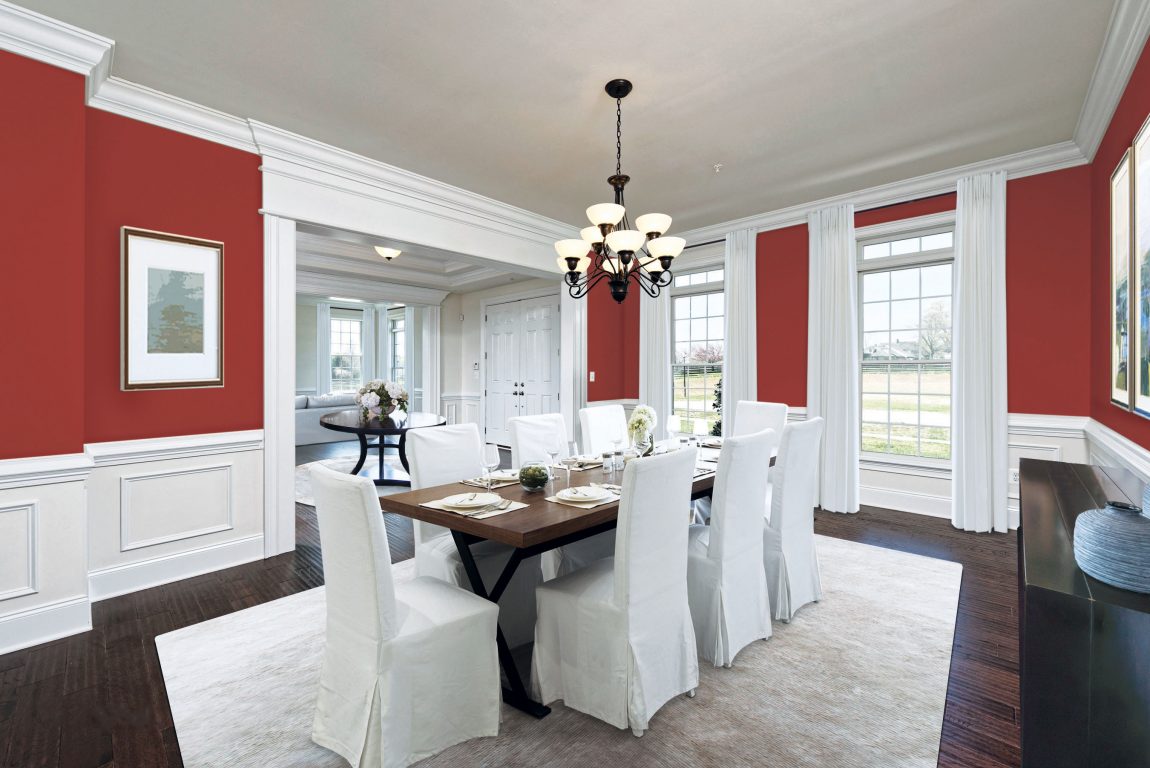 With just a few colors decoded, from expert Dr. Sally Augustin, it is easier to pick a shade to enhance the overall vibe of your space and understand color psychology. Take a look at some of our favorite picturesque rooms on our Pinterest boards or peruse our blog for more articles on how you can add personal touches to your luxury home.
If you are looking to make a colorful difference in a community near you, join Sherwin-Williams for National Painting Week. Every year, their employees team up with non-profits and business partners to refresh spaces and give back to organizations that make a positive difference in communities around the country. Earlier in 2017, almost 3,370 Sherwin-Williams stores participated in 252 community projects across the United States and Canada!
Vendor partner Sherwin-Williams and Dr. Sally Augustin contributed to this story.