Last updated on August 24th, 2022
Walking past Toll Brothers City Living's new condominium development in Manhattan, one cannot help but take notice of its distinct architecture, which rises in a beautiful display of geometric shapes. The building's skillfully formed, angular features, hint at a unique, contextual-design approach that purposefully embraces the soul of the city it calls home.
Grounded in a Love for the City
When Toll Brothers sought an architect for its 121 East 22nd project, the company turned to the Office for Metropolitan Architecture (OMA) – an award-winning practice of globally recognized architects founded by Rem Koolhaas. The opportunity to design a ground-up building in Manhattan was a first for OMA, even though the city had long influenced the work of its founder, Rem Koolhaas."Manhattan has been the biggest stimulus of my entire career in architecture," says Koolhaas, who penned the book Delirious New York, A Retroactive Manifesto for Manhattan. The sell-out publication, which Koolhaas wrote in 1978, is still hailed as a must-read on the subject of modern architecture and culture.
History in the Making
Now, 40-years later, Koolhaas' OMA is making history in his beloved New York City through the design of Toll Brothers 121 East 22nd Street condominium. This dynamic corner of Manhattan sits at the crossing of two distinct neighborhoods, Gramercy and the Flatiron District centered between Madison Square and Gramercy Parks, providing a unique opportunity to give this non-descript intersection a new identity, symbolic of its evolving energies.
Representing OMA in the design of the Manhattan condominium is Shohei Shigematsu, a partner who has led the firm's New York office since 2008. His numerous designs, which span North America, include the Quebec National Beaux Arts Museum; the Faena Forum, a new cultural hub in Miami, and a number of luxury high rises in San Francisco, New York, and Miami. These projects, like all OMA's designs, "undergo a rigorous process based on a core philosophy that values research and specificity."
A Context of Contrasts
The distinctiveness of the site and the duality of its context fueled every phase of this one-of-a-kind project. Especially inspirational was the L-shaped lot, with one side facing the city's bustling Madison Square and the other fronting the dignified elegance of Gramercy Park. To take full advantage of the space, Shigematsu masterminded a two-tower development consisting of a North and South Tower, which are linked by an internal courtyard tucked away from the bustling street.
The 18-story North Tower, which stands at the intersection of Lexington and 23rd Street, features a contextual façade designed in a grid of punched windows that follow the architecture of its pre-war neighbors. "The framework gradually transitions from historic to modern, filling with contemporary, floor-to-ceiling glazed windows, which culminate at a three-dimensional, prismatic corner," explains Shigematsu. "Its chiseled design of interlocking planes evokes a cubist collage of multiple neighborhood perspectives while framing unique interior views."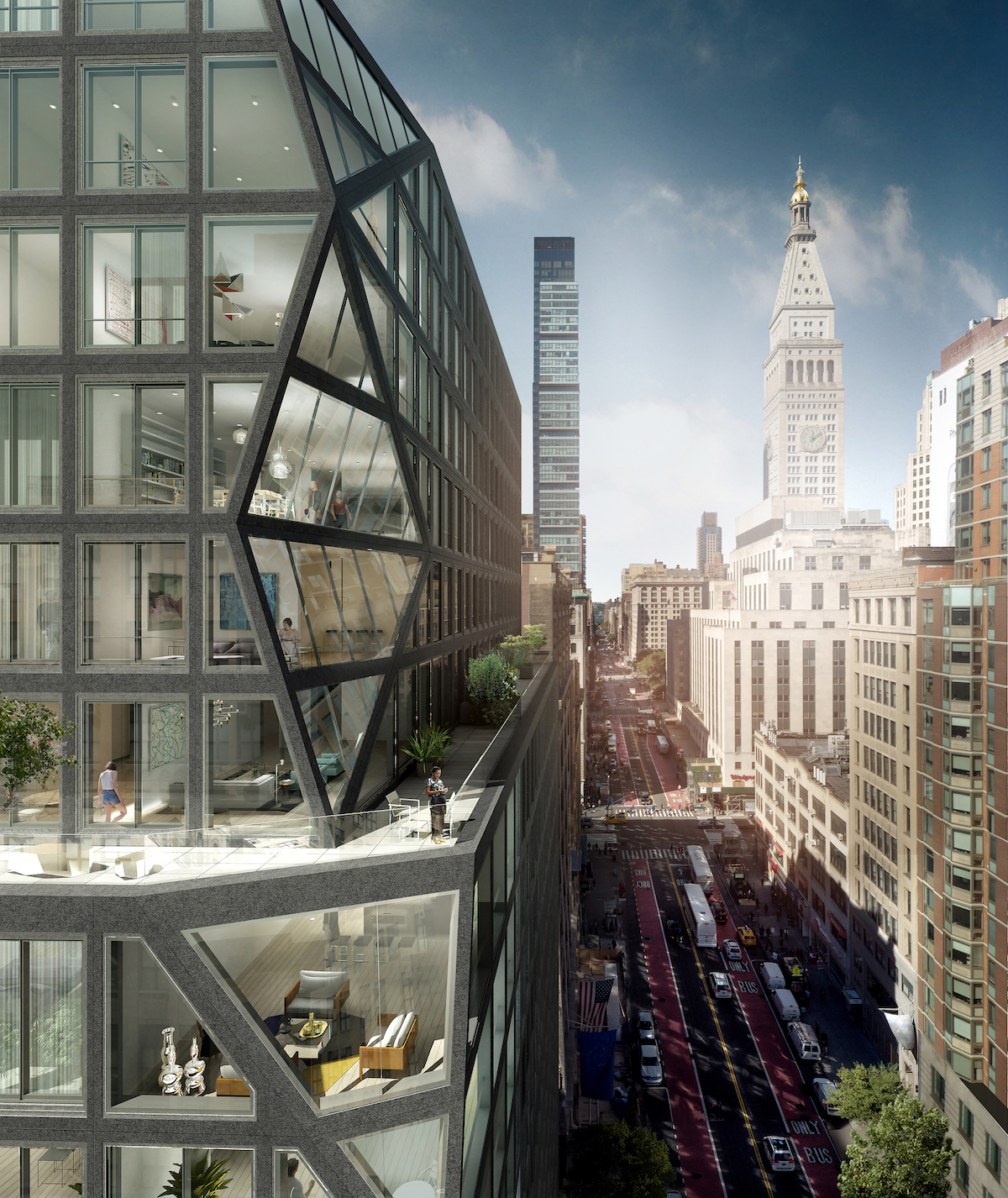 Shigematsu continues his context of contrasts in the design of the 13-story South Tower, which features a fractured grid of punched windows overlooking 22nd Street. An exquisite lobby greets those entering the condominium and contains an enclosed breezeway that leads to the North Tower. The courtyard between the two provides a Zen-like oasis that extends into an indoor pool area.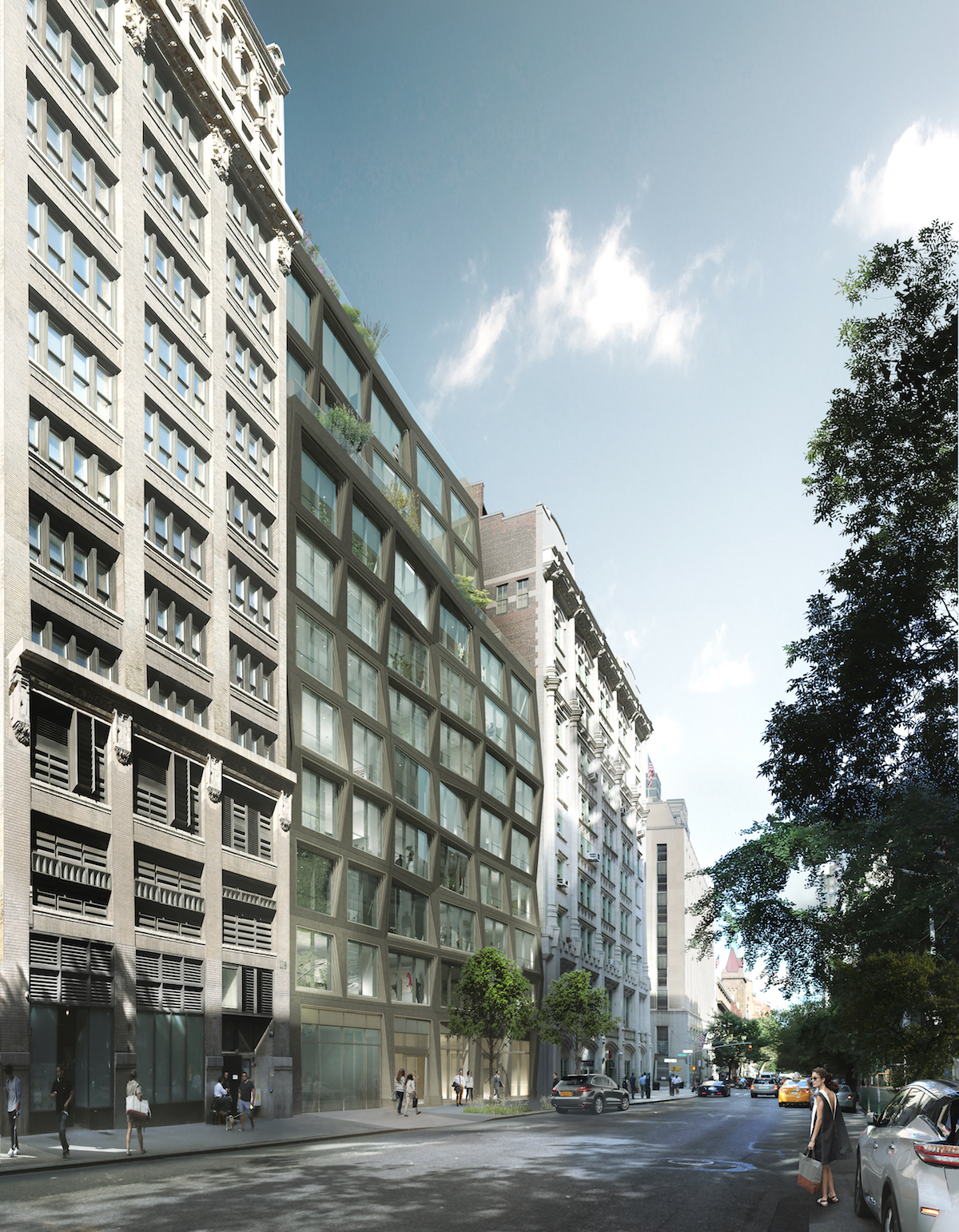 A Peek Inside
The 237,522 square-foot complex houses 140 luxury condominiums, ranging from studios to five-bedroom residences. Each apartment interior, designed by INC Architecture & Design features contemporary aesthetics, high ceilings, oversized windows, and wide plank white oak floors. Bathrooms, adorned in Calacatta gold marble and Kenyan black quartz, are as stunning as the open kitchens, which are decked in acid-edged cabinetry, polished black quartz counters and Gaggenau appliances.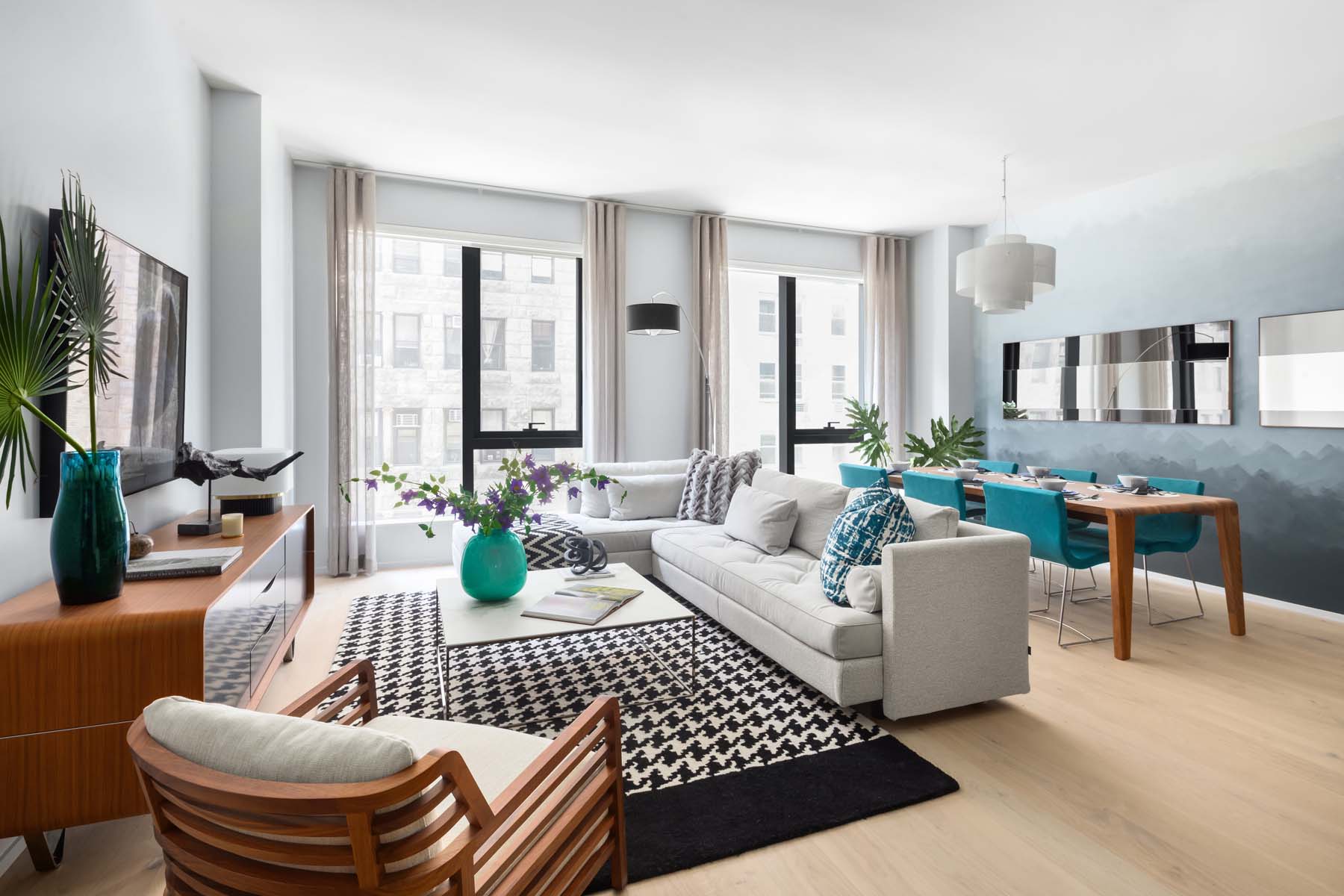 Those lucky enough to reside at 121 East 22nd enjoy a carefully curated selection of amenities that, along with the private courtyard and pool, includes an indoor/outdoor residents' lounge, a rooftop terrace with fire pit and grill, a private dining room and catering kitchen, a fitness center, a screening room, and a children's playroom. The building also offers an automated indoor parking system, bike storage, private storage, a 24/7 attended lobby, and full concierge services.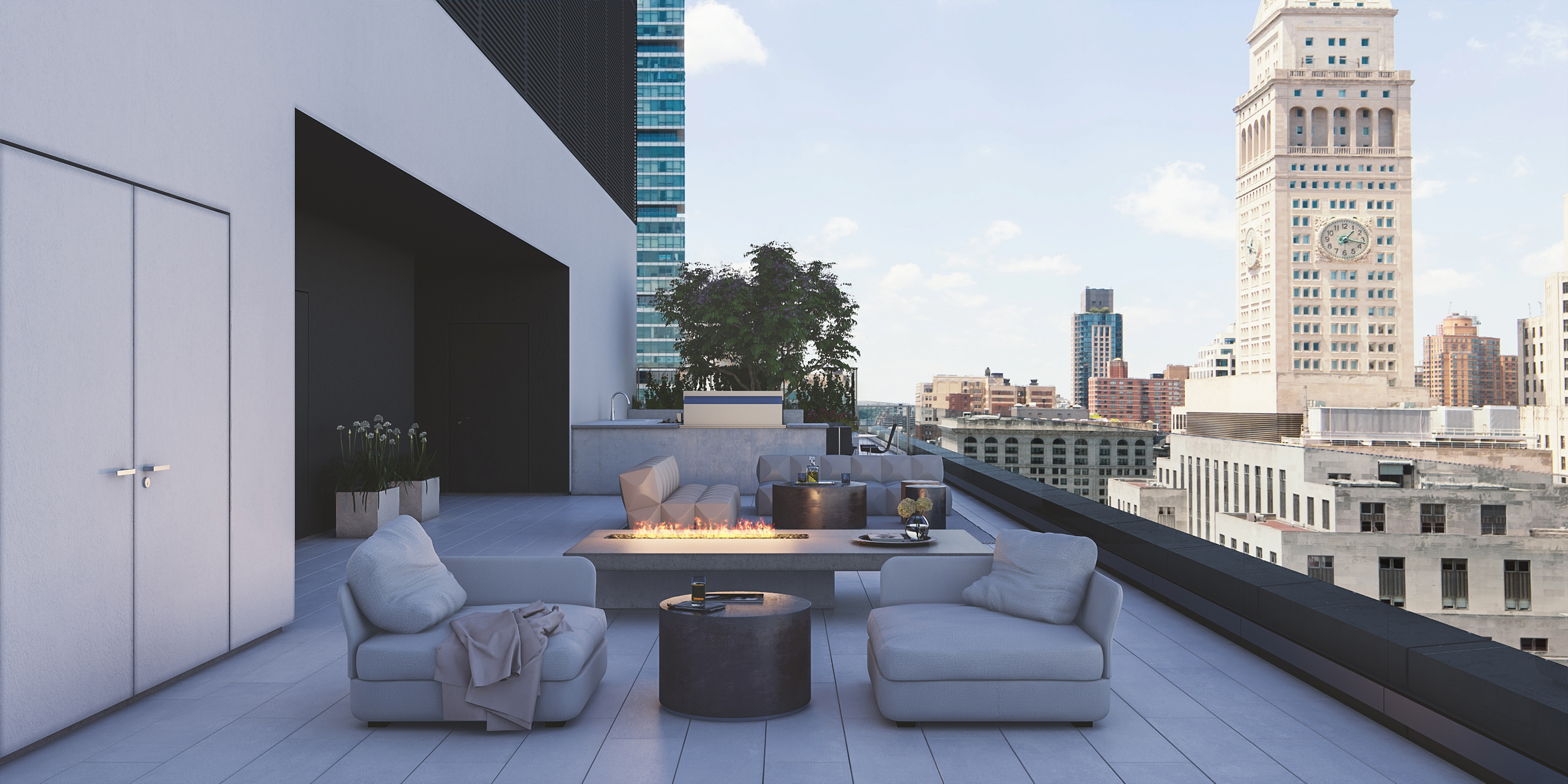 Toll Brothers offers more information about 121 East 22nd Street on their website, where you can peruse an extensive library of images, enjoy a video tour, and schedule an appointment to visit this landmark property.
Toll Brothers' partner, Office for Metropolitan Architecture (OMA), contributed to this story.