Last updated on February 9th, 2021
Your patio looked fabulous when it was first installed, with its clean and straight pavers. But after a few years, it may be time to do some patio repair. This may especially be the case if stones look faded and crooked. And if a lot of the sand is missing, weeds may have infiltrated the joints between pavers, detracting from the beauty of your outdoor space.
Here are four steps to help rid your patio of weeds once and for all and restore it to its original pristine beauty.
1. Get Rid of Weeds
First things first, get rid of weeds once and for all. Remove the remaining sand down to the bottom of the pavers as well as the weeds that have taken root. Treat the weeds with a herbicide, and allow it to set overnight or up to two days to completely infiltrate the root system. Simply pulling weeds out might not do the trick, since weeds such as Bermuda grass have strong root systems that spread out below the pavers.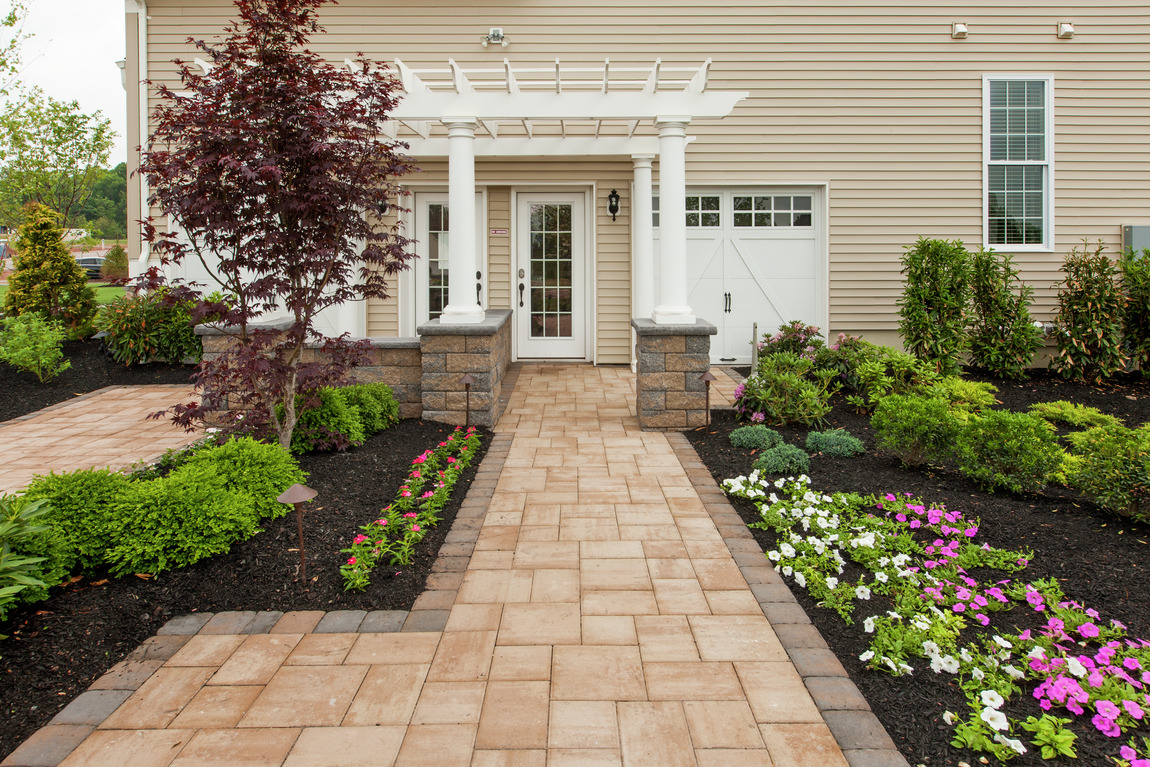 After weeding, use a paver cleaner and a power washer to cleanse pavers, remove any remaining weeds, and let the patio dry completely.
2. Seek out the Right Products
Once you've removed the weeds, purchase polymeric sand—a blend of sand and special polymer additives that bind inside the paver joints, locking them together—to stop the weeds from growing back. When prepared properly, polymeric jointing sand stays solid and dry to deter weed growth as well as insect penetration. The polymer additive makes the paver joint flexible when it's wet to prevent cracking during freezing and thawing.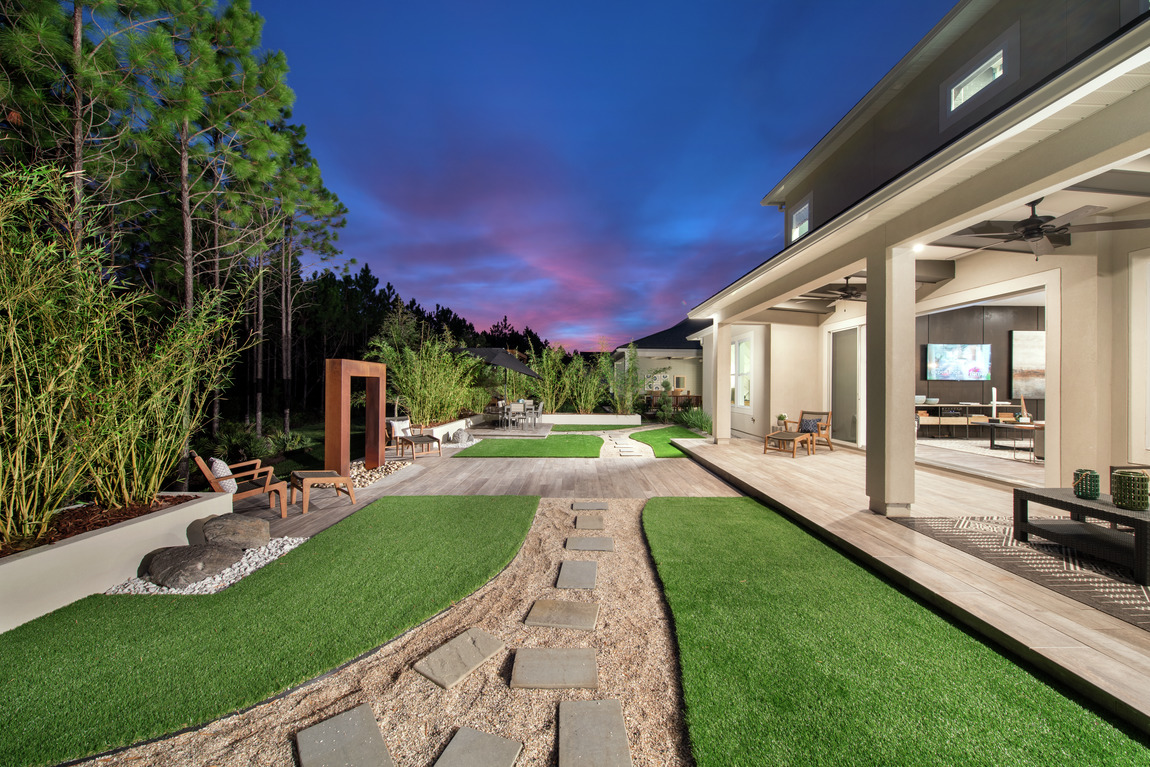 3. Refill the Paver Joints
Next, pour the sand onto the pavers and sweep it into the joints with a push broom. Using the broom handle, tap the pavers to consolidate the sand, sweeping more in until it's within an eighth of an inch to the top of the paver. Then, remove all excess sand from the pavers with a power blower. Be sure to wear proper eye protection and a dust mask to avoid injury.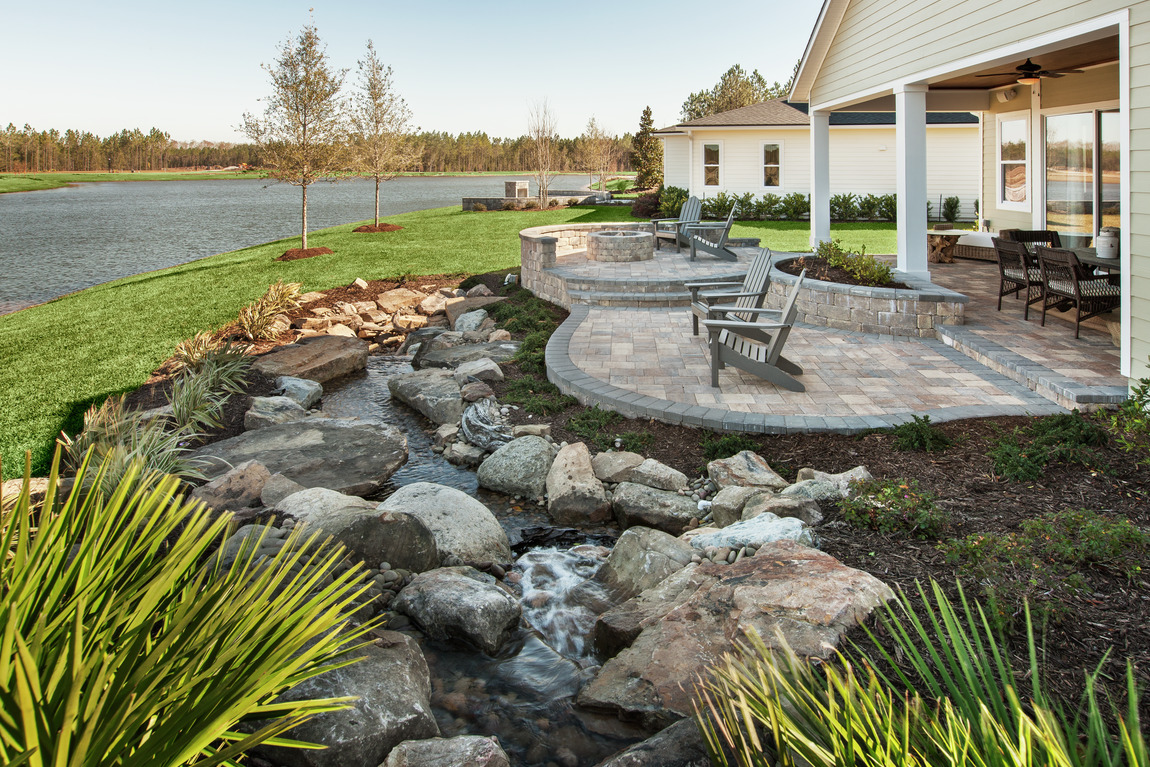 Once the dust has settled, activate the sand by gently spraying the entire surface with water—enough to saturate the sand, but not too much, because if the polymers float out, they'll stain your pavers. And too little water will leave your paver joints susceptible to cracking.
Allow your pavers to cure overnight. Don't walk on them for at least 24 hours, and don't drive on them for 72 hours.
4. Seal Your Pavers
Finally, a few weeks after you've filled your pavers with the polymeric sand, it'll be time to apply a water-based sealer to make old pavers look brand new.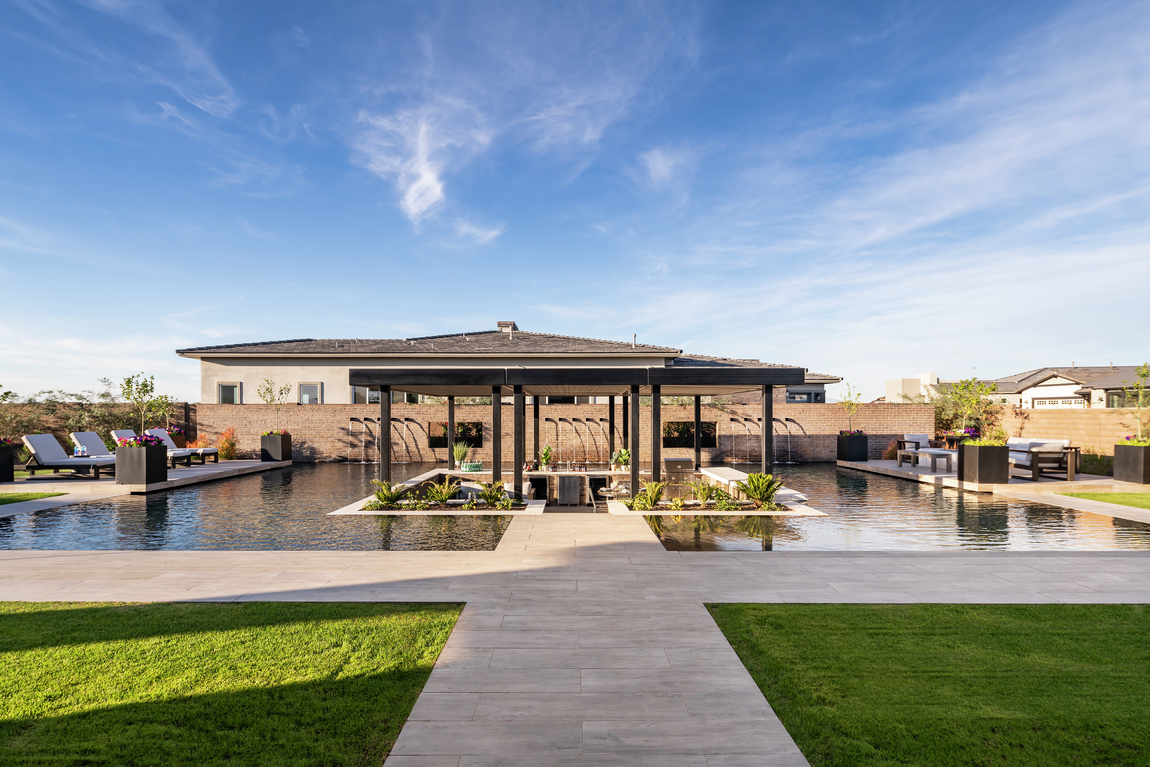 Apply paver sealer with a brush or a roller, starting in a back corner and working your way out. Use light strokes, and be careful to keep large amounts of sealer from building up in one location. Allow it to settle before resuming regular traffic.
Making this patio repair ensures that it will be weed free for years to come. Be sure to sweep your paver patio regularly to keep it looking beautiful.
For more outdoor living tips and trends, explore more of our blog, and visit Toll Brothers' Outdoor Living board on Pinterest.