Last updated on October 13th, 2021
Everyone loves a little friendly competition. That's why many homeowners are choosing to turn their flex space, loft, or basement into the ultimate game room.
Whether you're playing foosball during family game night or shooting pool with neighborhood friends, create the ultimate entertainment space with these amazing game room ideas showcased in stunning Toll Brothers model homes across the country.
Play classic games in the ultimate basement
Why go out when you can head down to your basement to play classics like billiards, darts, and card games with friends.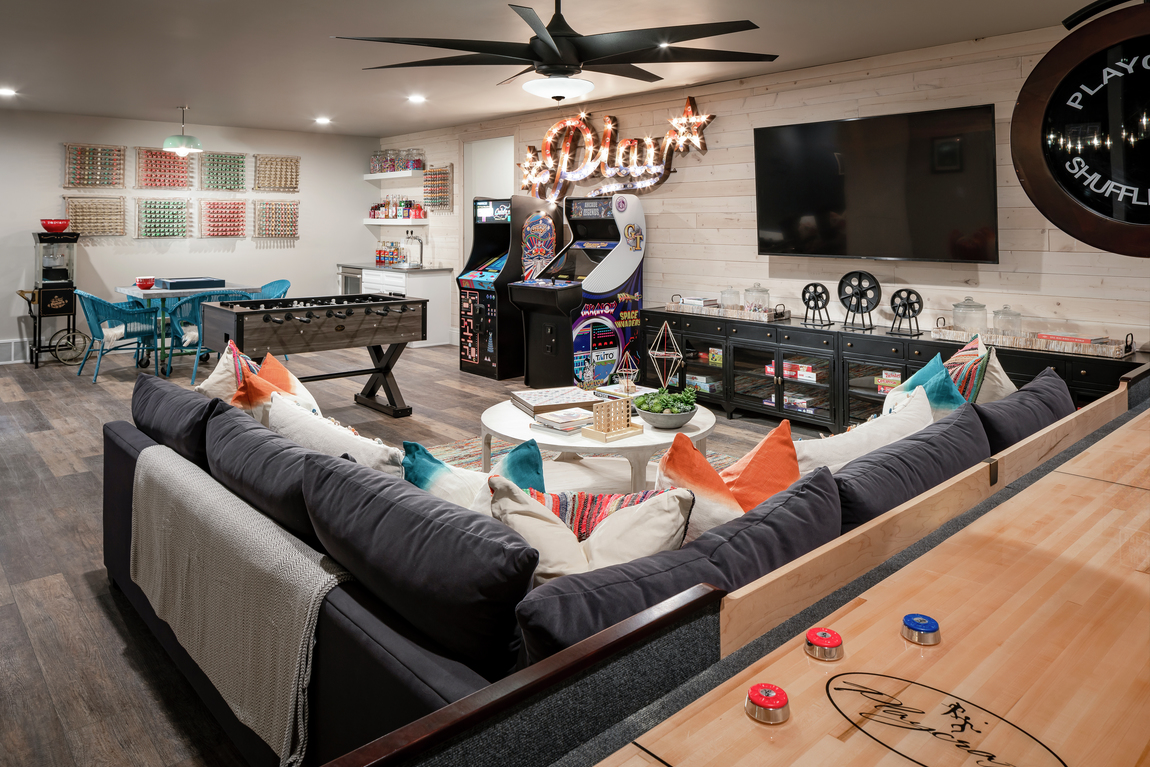 Hop in the pool after a fun game of pool
This gameroom space showcases indoor-outdoor living at its finest. Enjoy a game of pool followed by a relaxing swim.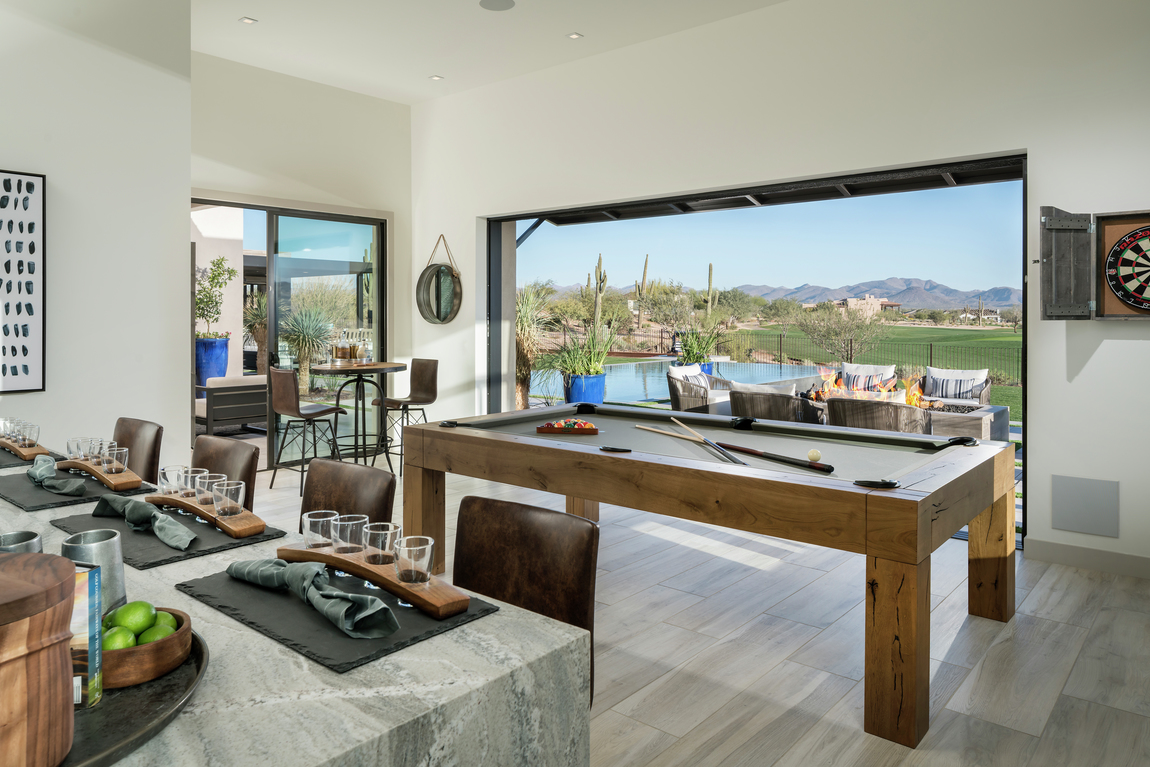 See if you have the right touch for shuffleboard
A game of finesse, shuffleboard is perfect for playing inside the house. Enjoy this skillful game along the wall, providing plenty of space for other features, or as a focal point in the room.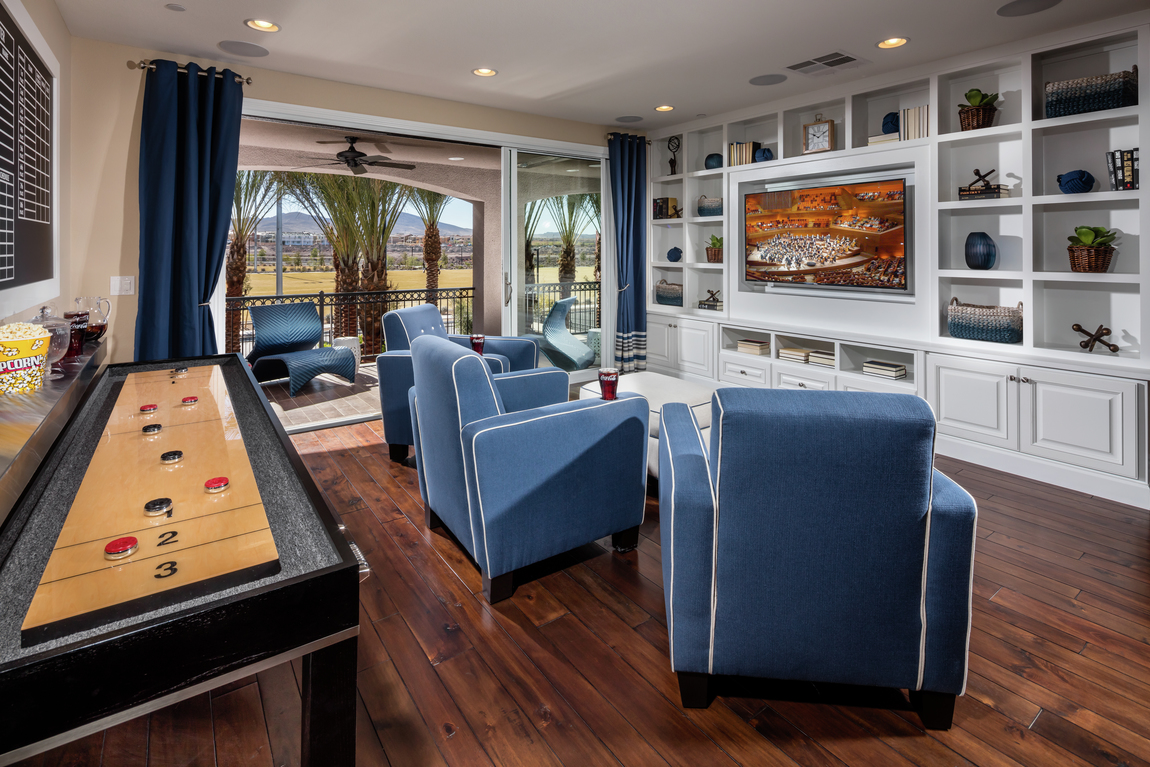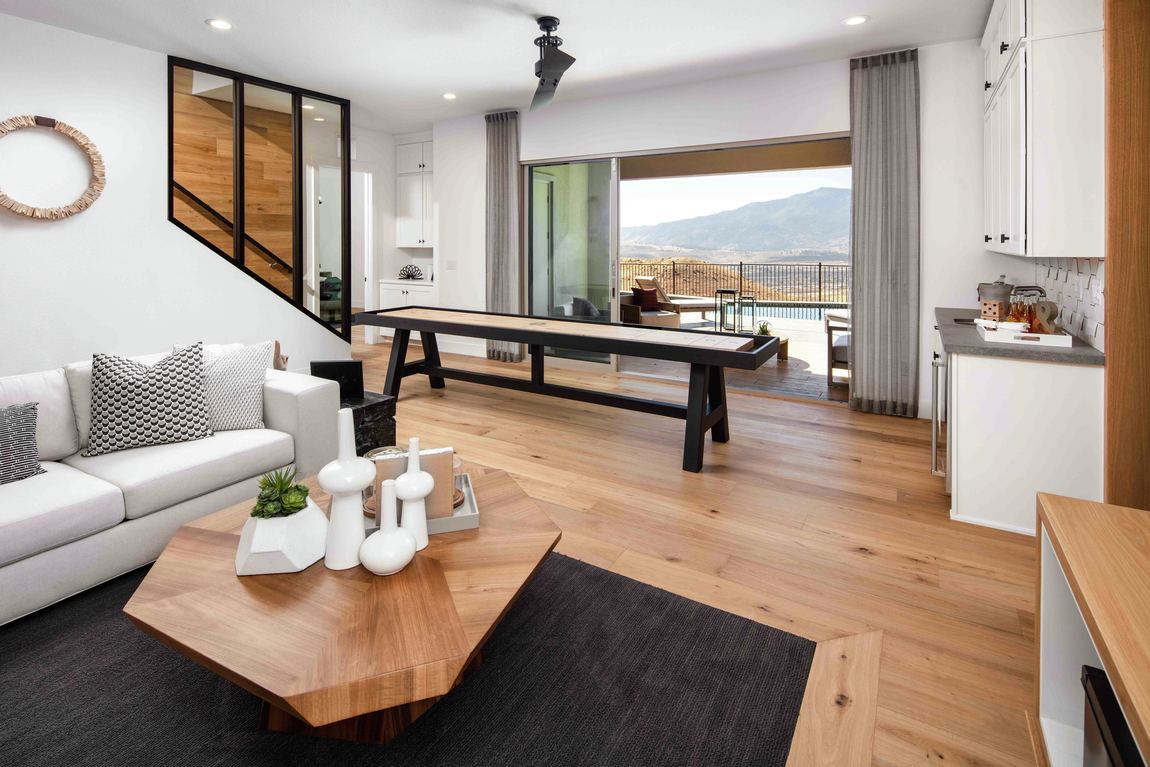 Score some goals on family and friends
Develop your foosball skills and run up the score in these fun, kid-friendly game room designs.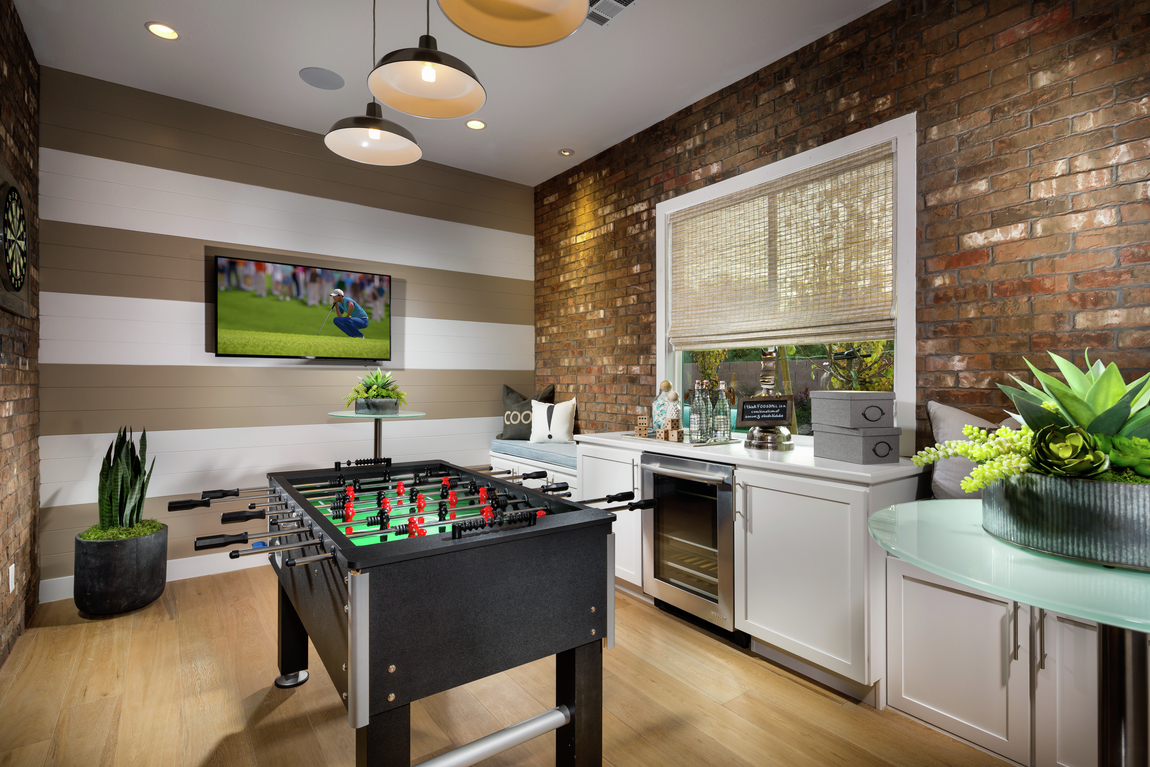 Bring the atmosphere of your favorite bar or restaurant to your home
Enjoy dinner, drinks, and billiards right at home in this luxe game room design.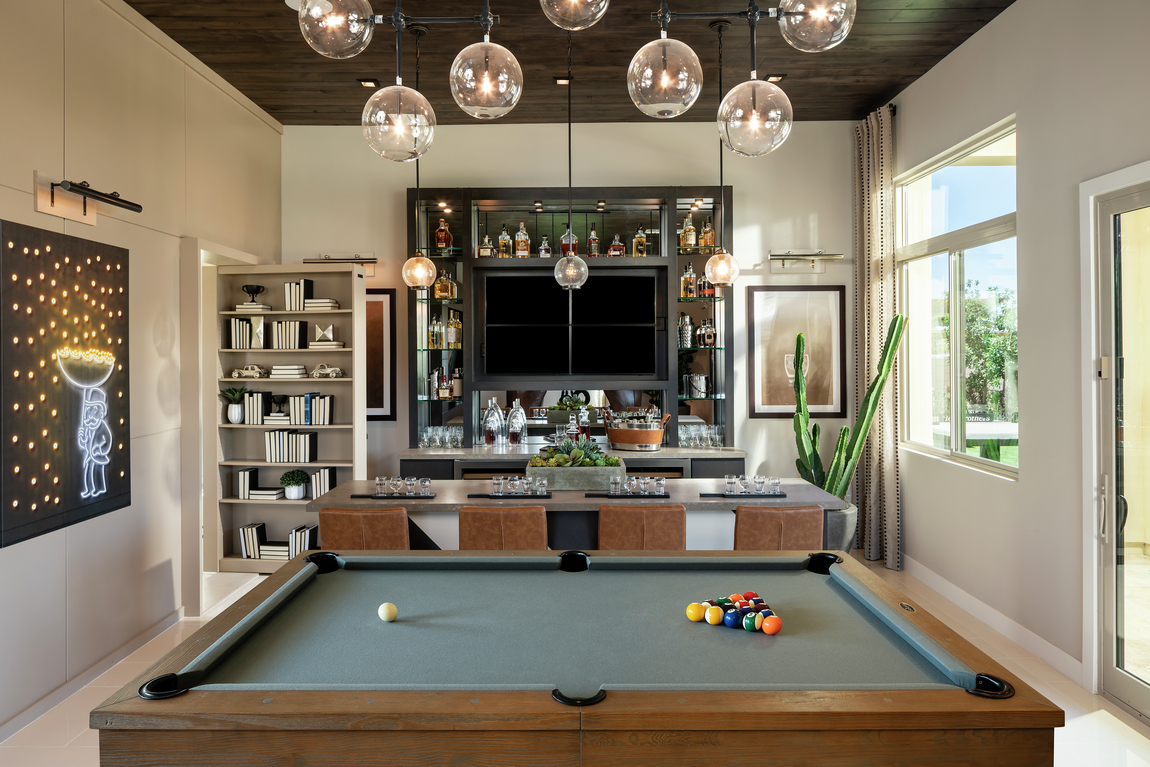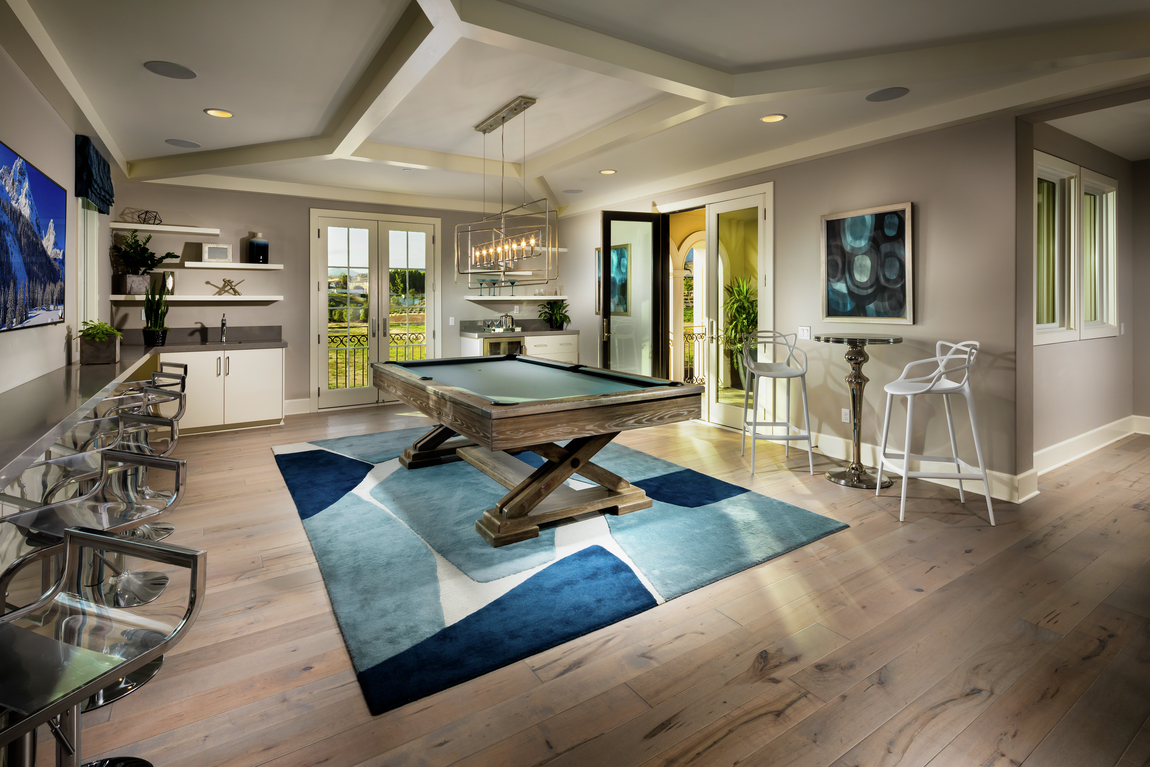 Use your room's décor to help keep score
Keep track of who's winning with a helpful chalkboard setup and enjoy your favorite sports or shows on TV in between games.