Last updated on February 9th, 2021
Yellow is a cheery, sunny color that reminds us of the glorious, never-ending days of summer. Balance is the key to designing and decorating with shades of yellow. Whether you aim to create an effortlessly casual ambiance or a luxe look, learn from these design tricks on how to get the right glow when bringing shades of sunshine into your home.
Paint Color Theory
Paint is the most dynamic way to bring color into your home and alter the way each space feels. Citrusy hues read more like summer colors, while neon hues can look more modern. Pastel yellow can be soothing, and warm colors can feel rich and elegant with a Mediterranean vibe. If you have your heart set on yellow, decide what you're hoping to achieve with your color choices.
Try something a little outside of the box with an analogous color scheme—when you select colors that are beside each other on the color wheel—in order to add depth and interest. Yellow and green are analogous colors that complement each other well as Honey Bees and Cucuzza Verde from Sherwin-Williams. Search for coordinating colors to create a harmonious palette.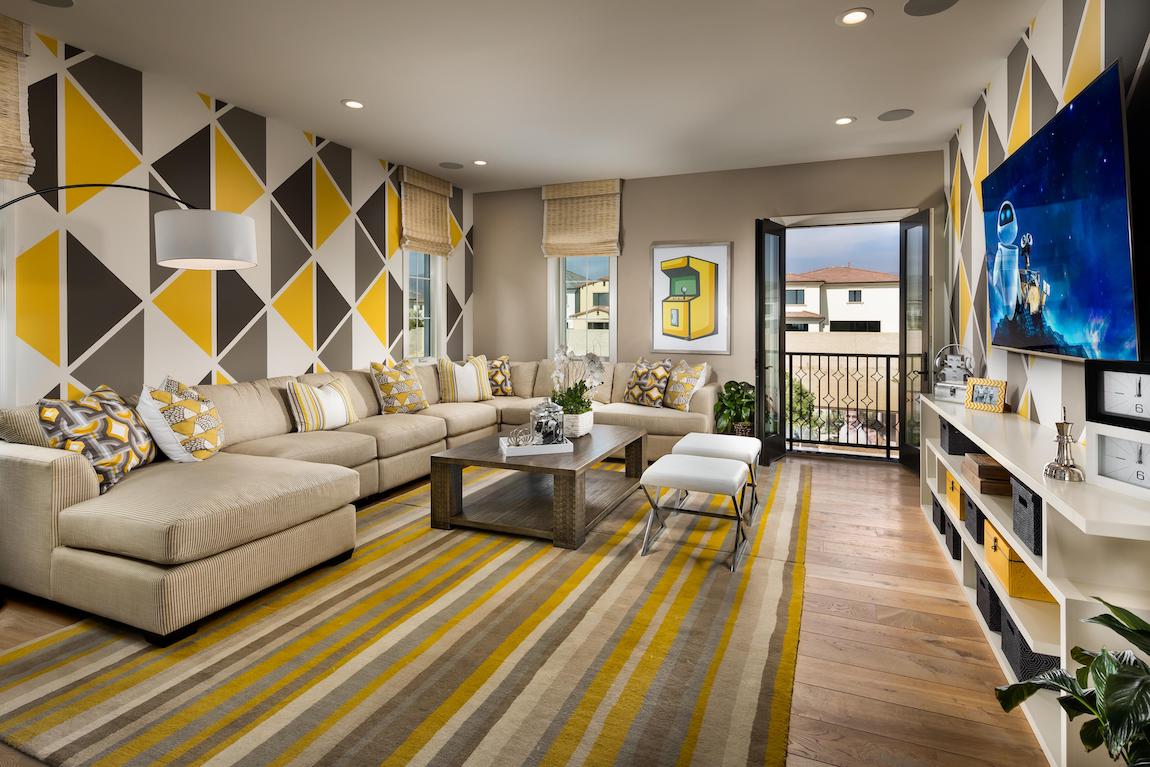 Unconventional paint applications can really add personality. Rather than only painting on the walls, try painting on just the ceiling, or architectural details such as the cabinetry, stair risers, backsplash, or woodwork (window trim, moldings, fireplace, and mantel). The inside of cabinets, china cabinets, and open shelves are ripe for a brushstroke of paint color, too.
Wood Undertones
Wood finishes add instant warmth to a space. When you select wood elements for larger surfaces such as wood floors or wood countertops, look closely at the undertones in the finish, which will be either orange or yellow, explains Better Homes and Gardens. Consider how their undertones will play against the other colors in the room. While a wood floor may contain a yellowish undertone, which is on the warmer end of the spectrum, it would complement a cool blue wall color in the background. Additionally, you'll want the color of your lighting, whether it's warm or cool, to match the undertones in your color scheme, otherwise they will compete against each other in the space.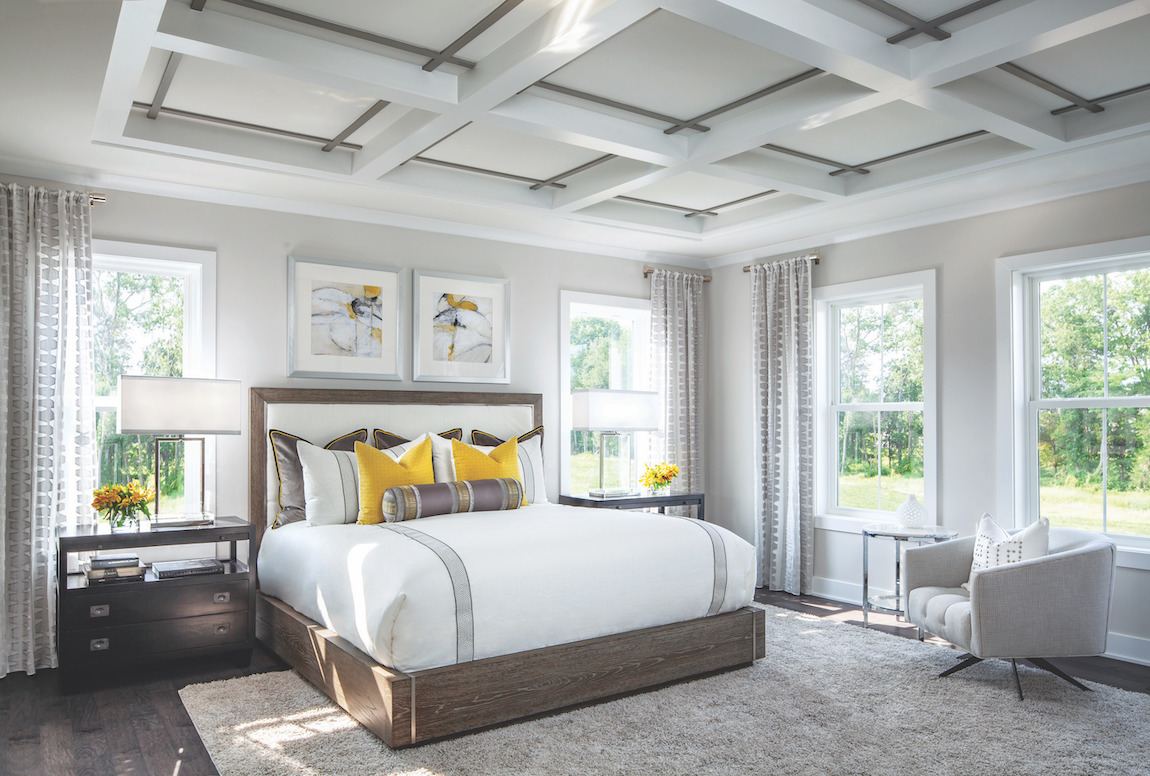 Spruce up Your Furniture
If it is your main accent color, perhaps you won't want larger furniture pieces (like a sofa) in shades of yellow, but smaller accent pieces, such as barstools, upholstered side chairs, small accent tables, and garden stools would be the perfect opportunity to infuse this color into a room.
Introduce yellow on a smaller scale with upholstered cushions for banquette seating and seat cushions for dining chairs and barstools. The upholstery can be solid yellow or a simple floral pattern with yellow details (vinyl is durable and easy to clean, which makes it ideal for dining spaces). When the colors in a room are primarily neutral, smaller pops of this bright hue will add a playfulness to the space.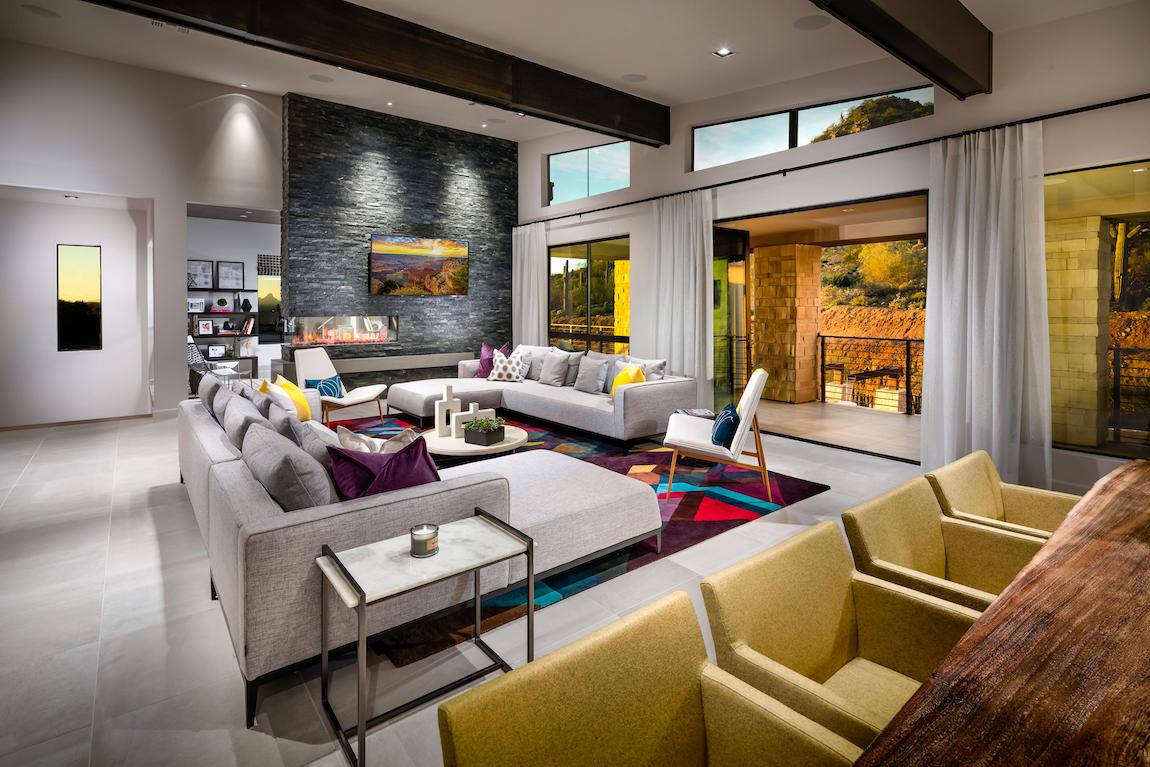 It's All in the Details
Layering in textiles and decorative accessories in different shades is the best way to bring yellow into your space without overpowering it.
Floor coverings such as area rugs can define space and add color. Find an area rug with yellow motifs that can tie into all of the other details in the space. Draperies and curtains in buttery and gold tones can add a sunny air or a touch of luxury with silky fabrics. Curtains aren't just for windows either; dress a doorway with curtains to create an impressive entrance into a room. An upholstered headboard for your bed or stretched canvases wrapped in golden-hued fabric as wall art can blend in with your theme in a sophisticated way.
Punctuate the space with yellow throw pillows, a chenille throw over a sofa or bed, framed wall art, and even your fresh flowers to bring your color palette in focus. When combined with brassy finishes, this can enhance the presence of yellow.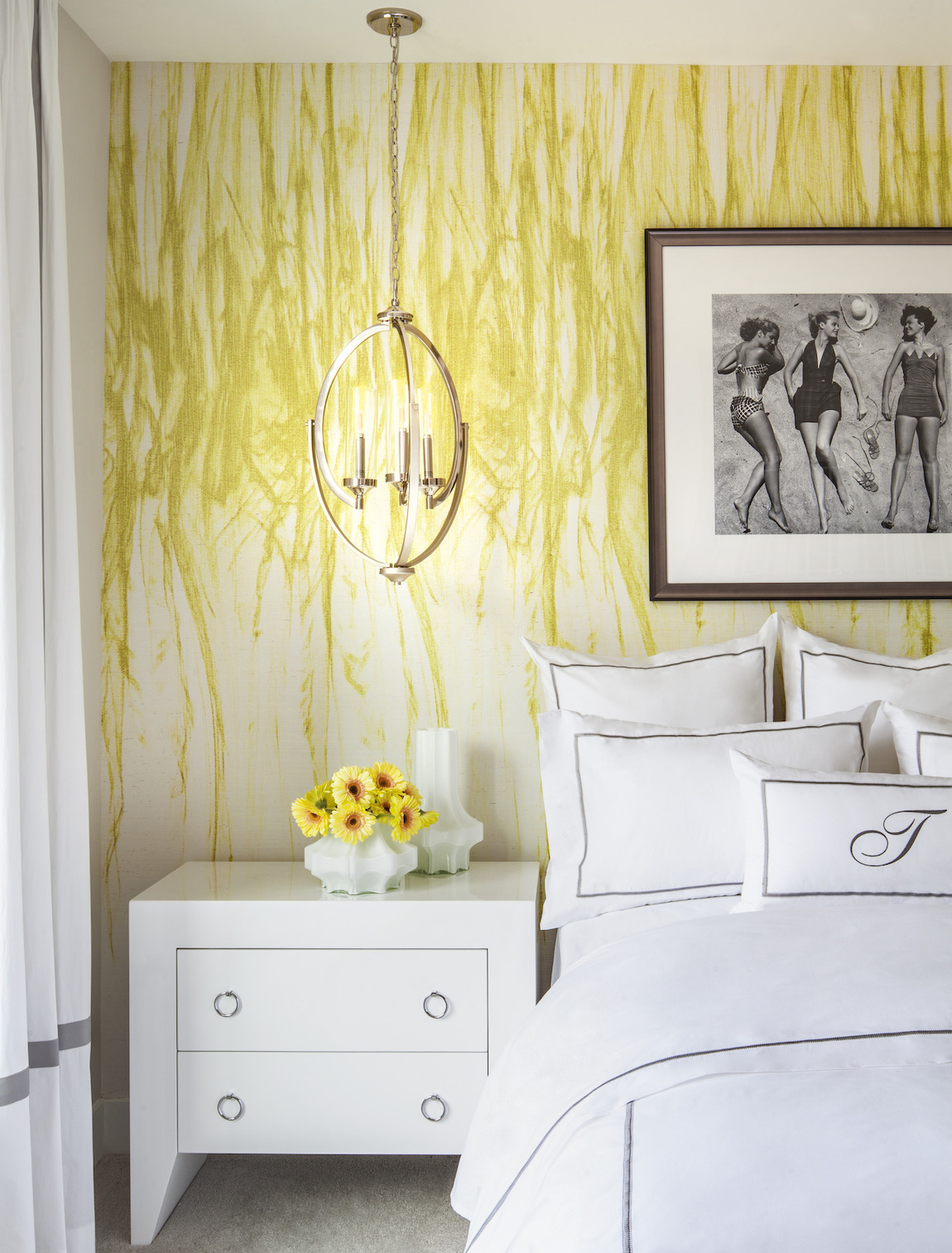 The best part about these decorative accessories is that you can change them up as often as you wish. Mixing in more metallic and shimmery details for hosting holiday dinner parties and swapping in brighter colors as spring or summer arrive. As you decide on the design elements for your space, you can choose how subtle or dramatic the impact of color will be in your home.