Last updated on December 13th, 2022
Hailing from Northern European countries known for their long winter's chill, Scandinavian interior design provides warmth by embracing simplicity, comfort, and functionality. Hallmarks of this style include bright, neutral walls and light wood tones that make the most of natural light; high-quality, practical furniture with clean lines and restrained curves; organic, natural elements; and layered textures for dynamic, cozy surrounds.
Explore the many elements of the ever-popular Scandinavian interior design style showcased in Toll Brothers model homes across the country.
Color Palette
Soft, inviting neutrals that reflect precious sunlight are top choices for Scandinavian interiors. Shades of white, beige, gray, and other muted, neutral hues help create open, airy spaces. For a textured approach with a beautiful patina, explore limewash paint and plaster. 
Light, warm-toned woods are favored for flooring, cabinetry, and design accents such as slat walls. Also, look for wide planks and natural finishes to add depth and rustic charm to your home.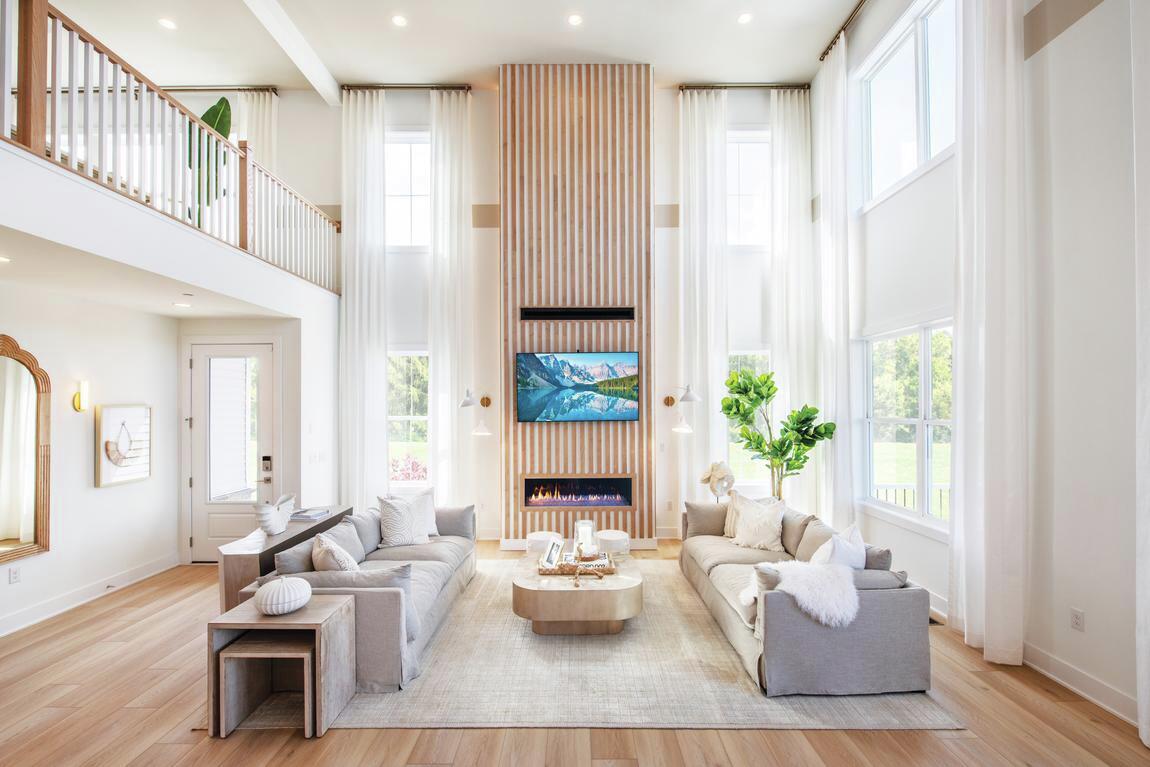 Furniture
Inspired by the Danish Modern movement and the natural world, heirloom-quality, highly functional pieces with elegant, clean lines and subtle curves are quintessentially Scandinavian. Take a minimalistic approach and opt for sleek seating with good ergonomics and high-quality natural fabrics or leather. Blonde wood, tapered legs, artful curves, light colors, and contrasting metals all help create a well-balanced and serene setting.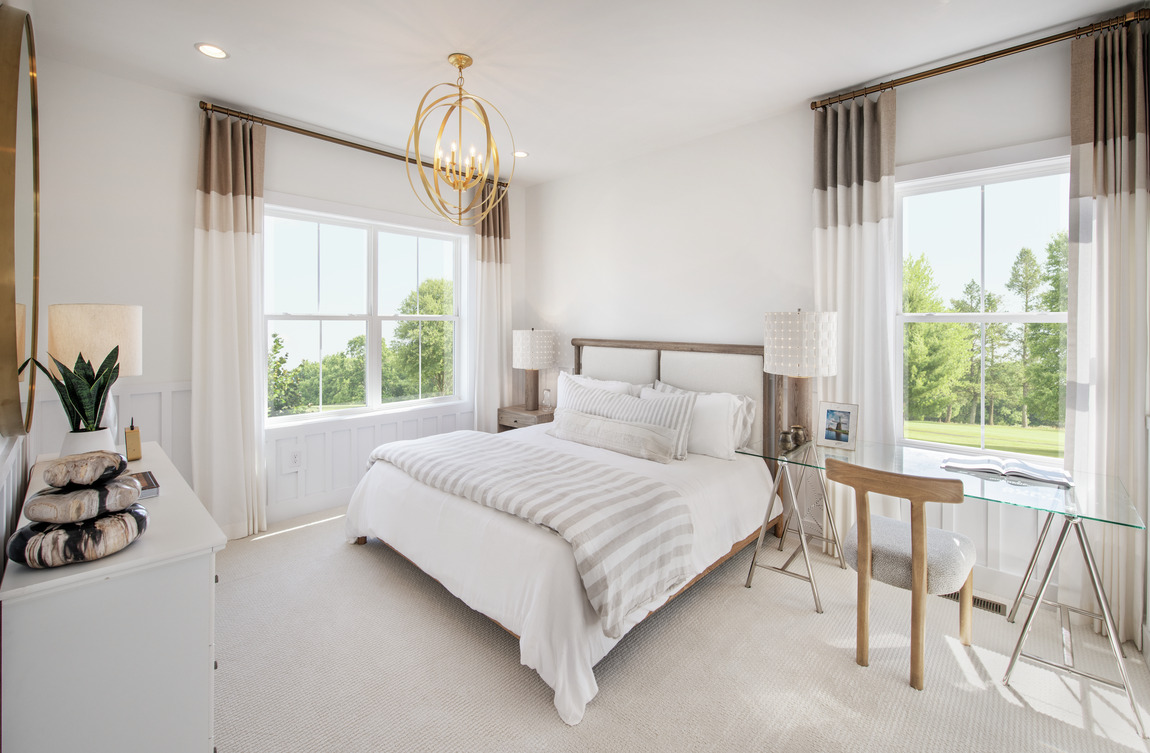 Décor
Scandinavian interior design's signature cozy feel is brought to life with mindfully chosen décor. Layer bedding for a lush look, and create contrast and dimension by utilizing soft knits, crisp linen, and textured throws and rugs in natural materials such as wool, sheepskin, hemp, and jute.
For a boost of color and freshness, select indoor plants and dried florals. Carefully placed lamps, sculptural pendants, and candles provide ambiance and thoughtful, functional lighting that doubles as art. Similarly, pick items such as woven baskets and ceramic bowls that house essentials while looking beautiful.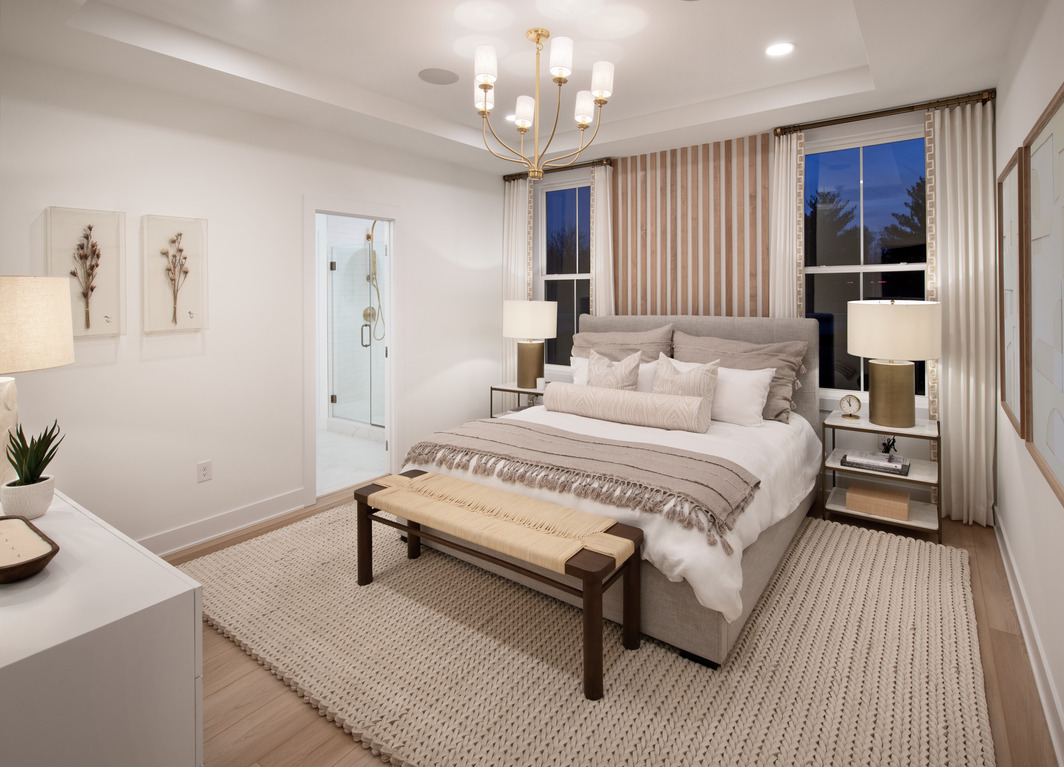 Whether you appreciate its iconic furniture, airy appeal, or simplicity, Scandinavian interior design is an enduring style that mixes well with others and is easy to implement into your new luxury home.
For more design inspiration, visit Toll Brothers on Pinterest.