Last updated on August 24th, 2022
Few living spaces are more impressive than a well-designed two-story great room. With its soaring ceilings, abundant natural light, and seemingly endless space for design opportunities, the two-story great room is the centerpiece of a luxury home that will consistently inspire its residents and guests alike.
The two-story great room is also an opportunity for homeowners to showcase their interior design style with a wide array of focal points and features throughout the room. Whether it's a fireplace wall, an accent ceiling, or a grand lighting fixture, there are many ways to enhance this grand space.
Explore a collection of our favorite two-story great room designs from stunning Toll Brothers model homes across the country, and draw inspiration for your own new luxury home.
Experience Expansive Indoor-Outdoor Living
Sliding glass walls create a seamless transition from the two-story great room to the outside, providing the ultimate indoor-outdoor living experience.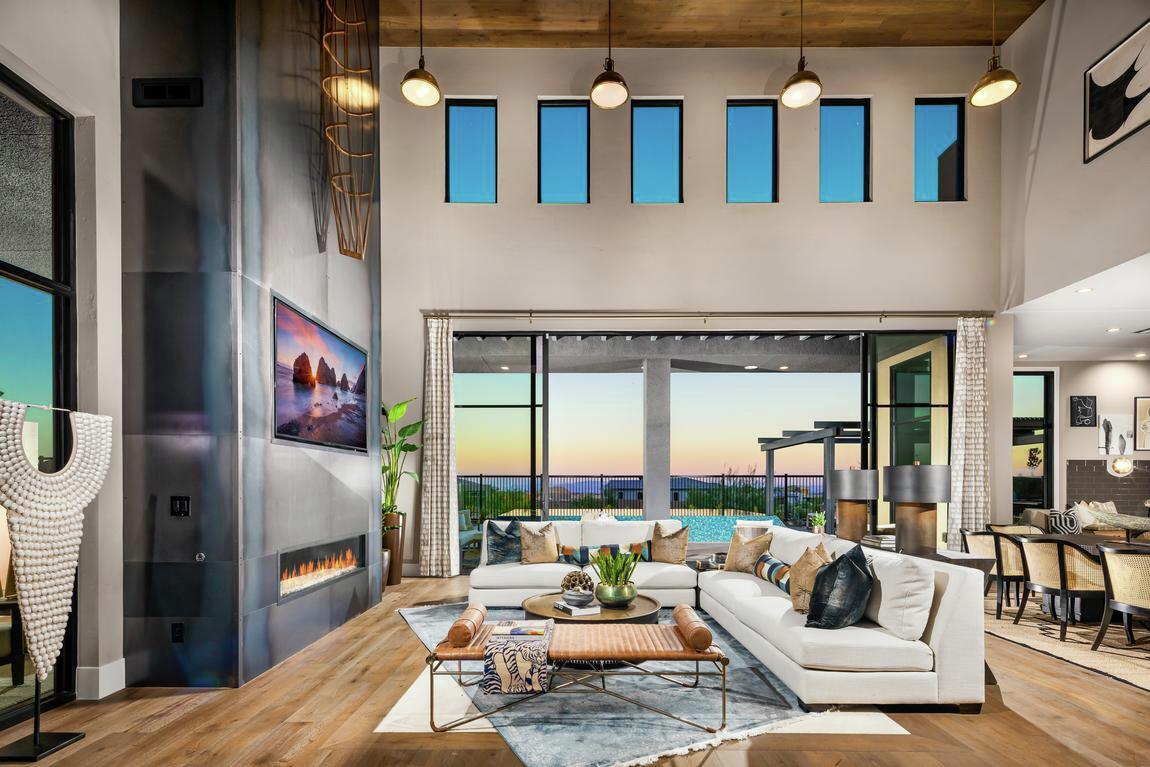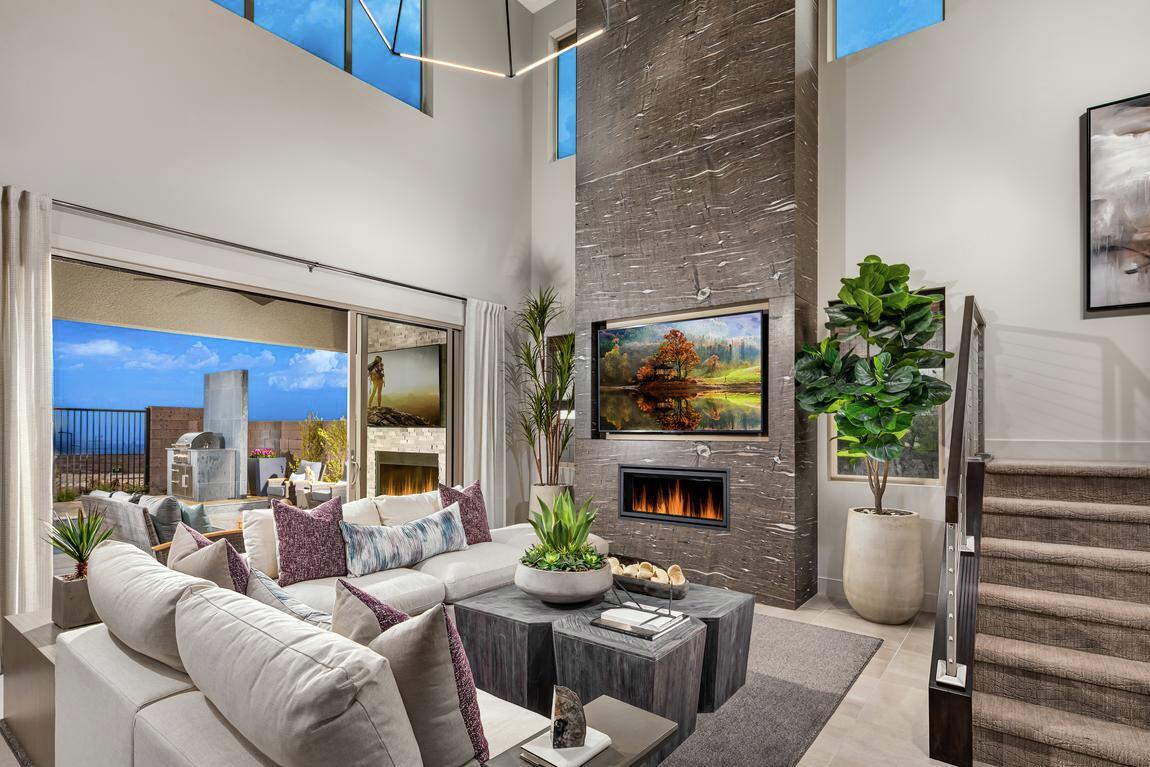 Create Space for Connection and Communication
Well-connected living spaces foster a warm and inviting home atmosphere. These expansive great-room designs have multiple designated living spaces while still providing sightlines throughout.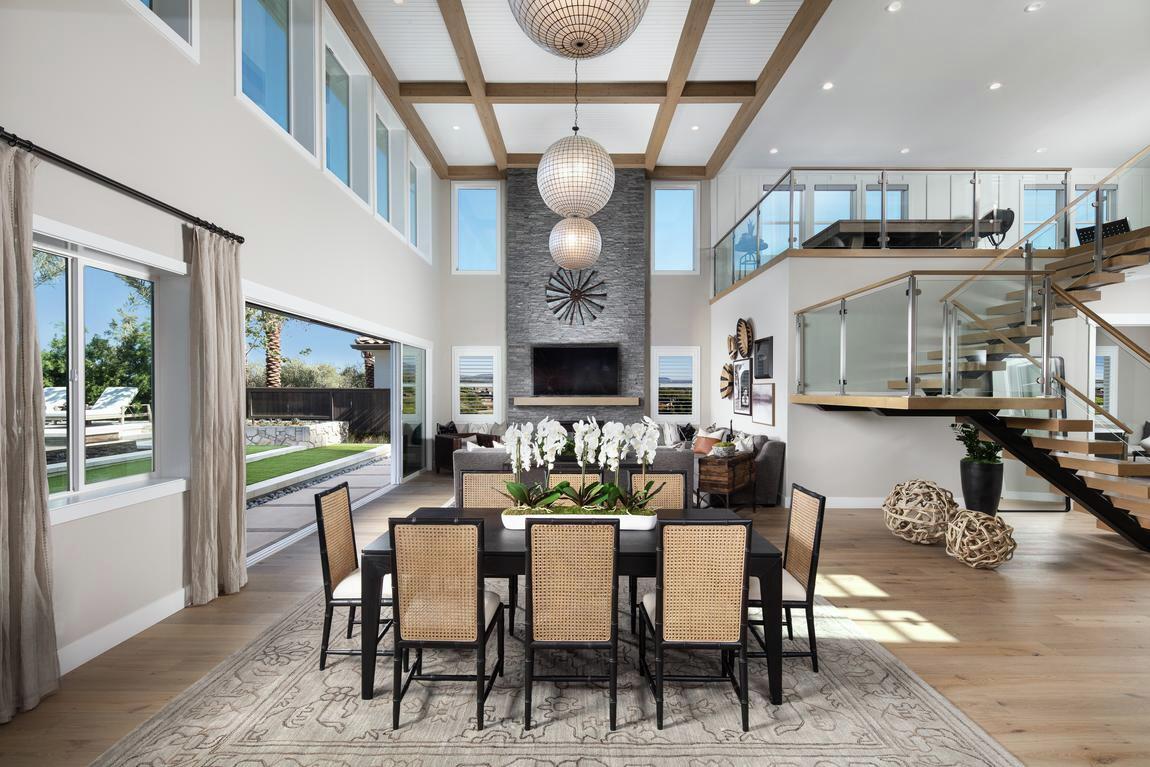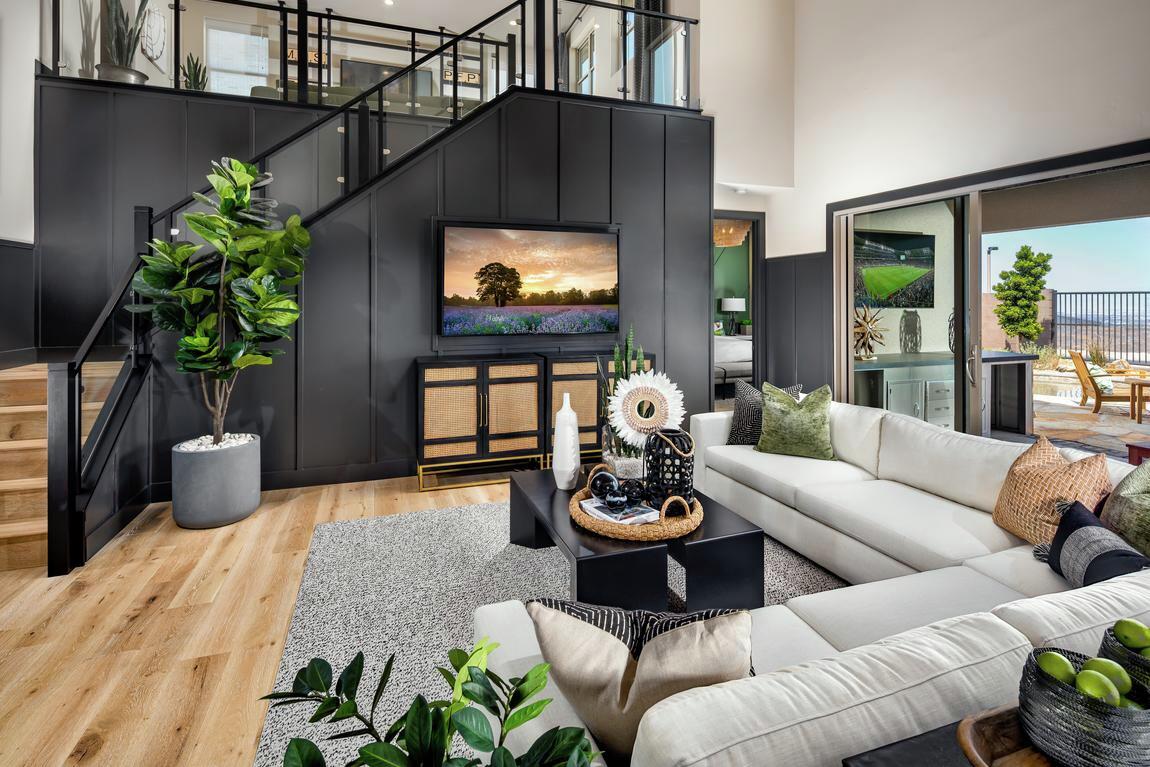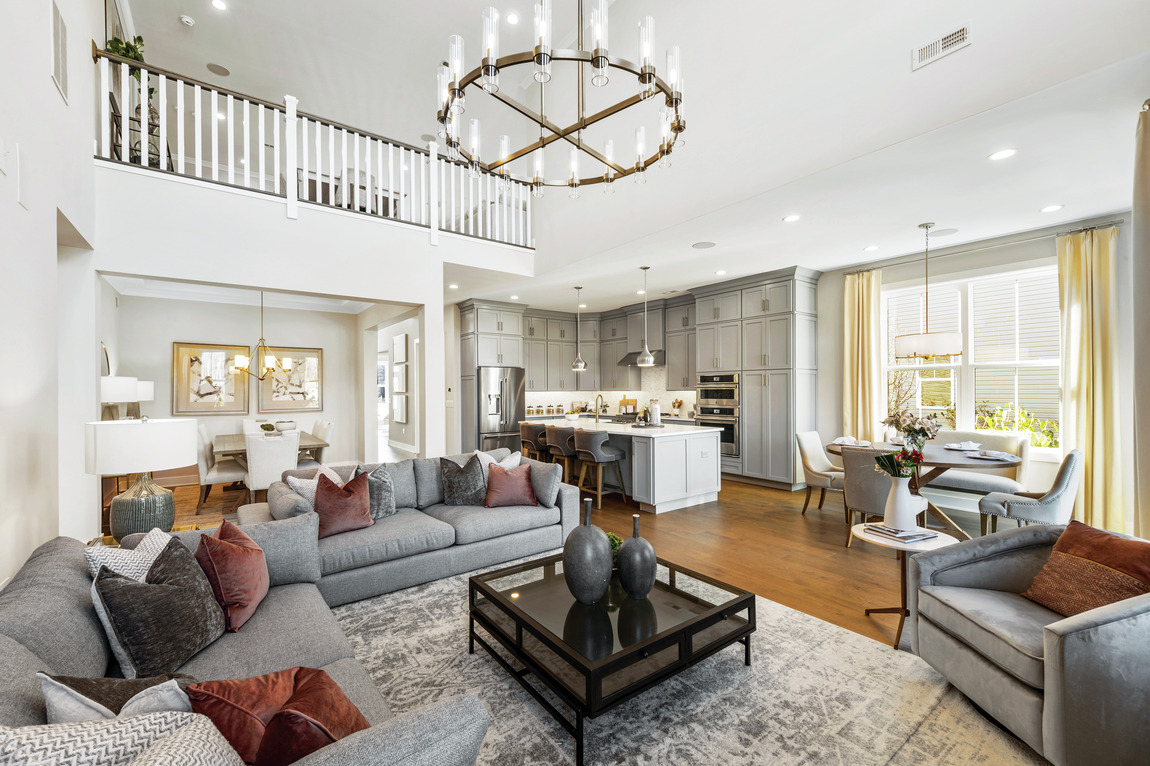 Elevate Your Space with a Fireplace Accent Wall
An indoor fireplace naturally creates a warm, welcoming ambiance in any space. In a two-story great room, the high ceilings offer an additional opportunity to create an eye-catching accent wall around this feature, providing a stunning focal point for the room.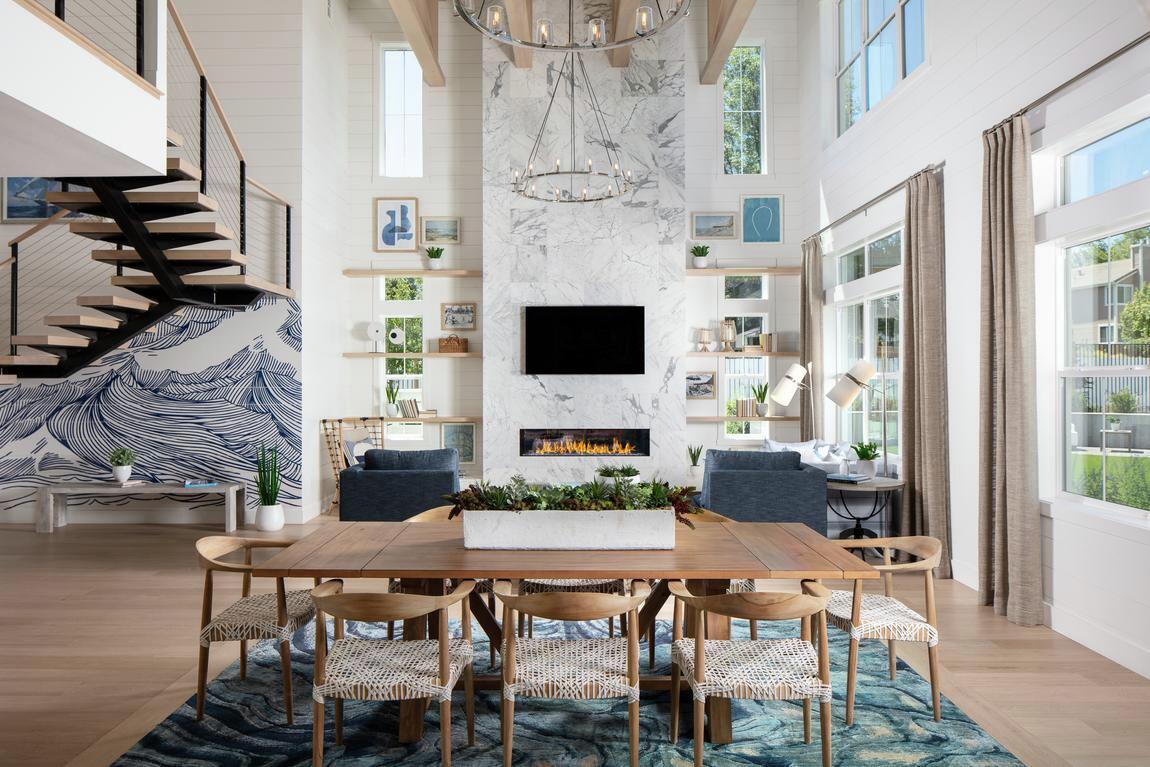 Fill Your Home with Ample Natural Light
One of the advantages of a two-story great room is the abundance of natural light that pours into the home from two levels of windows, creating a healthy, cozy environment.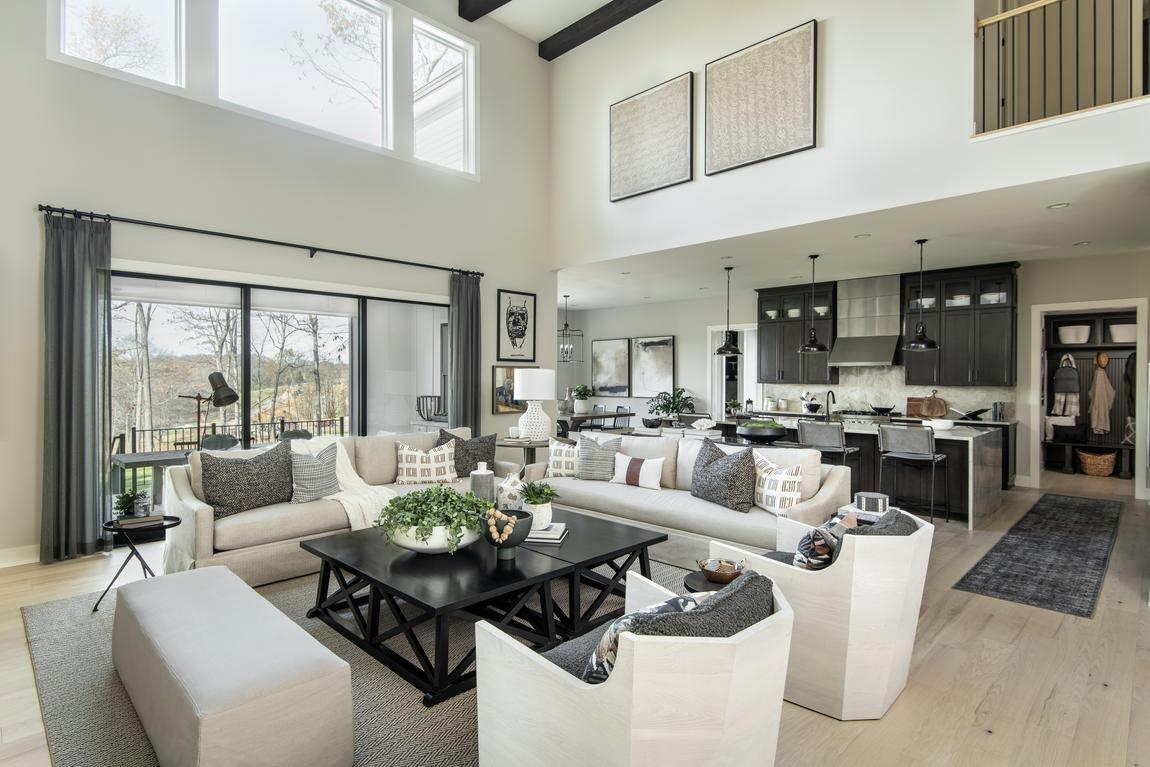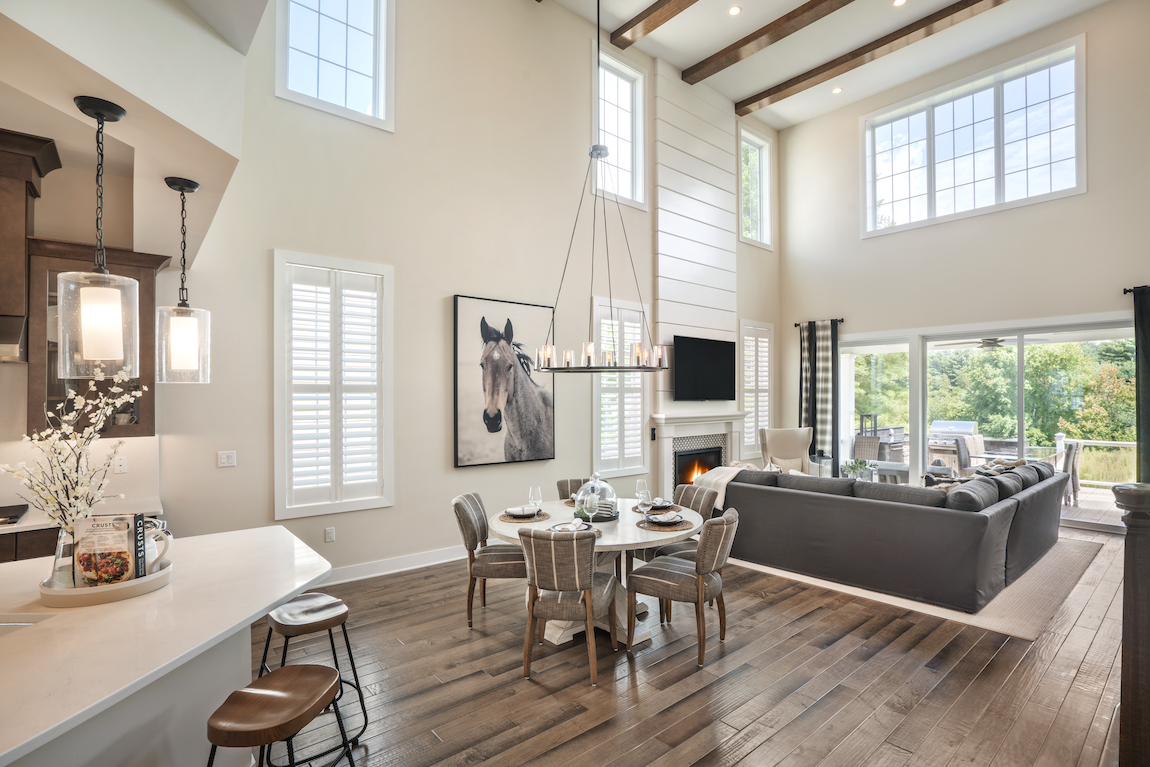 View Your Ceiling as a Blank Canvas
Your two-story great room ceiling presents a unique opportunity to enhance your interior design with dramatic lighting and accent materials.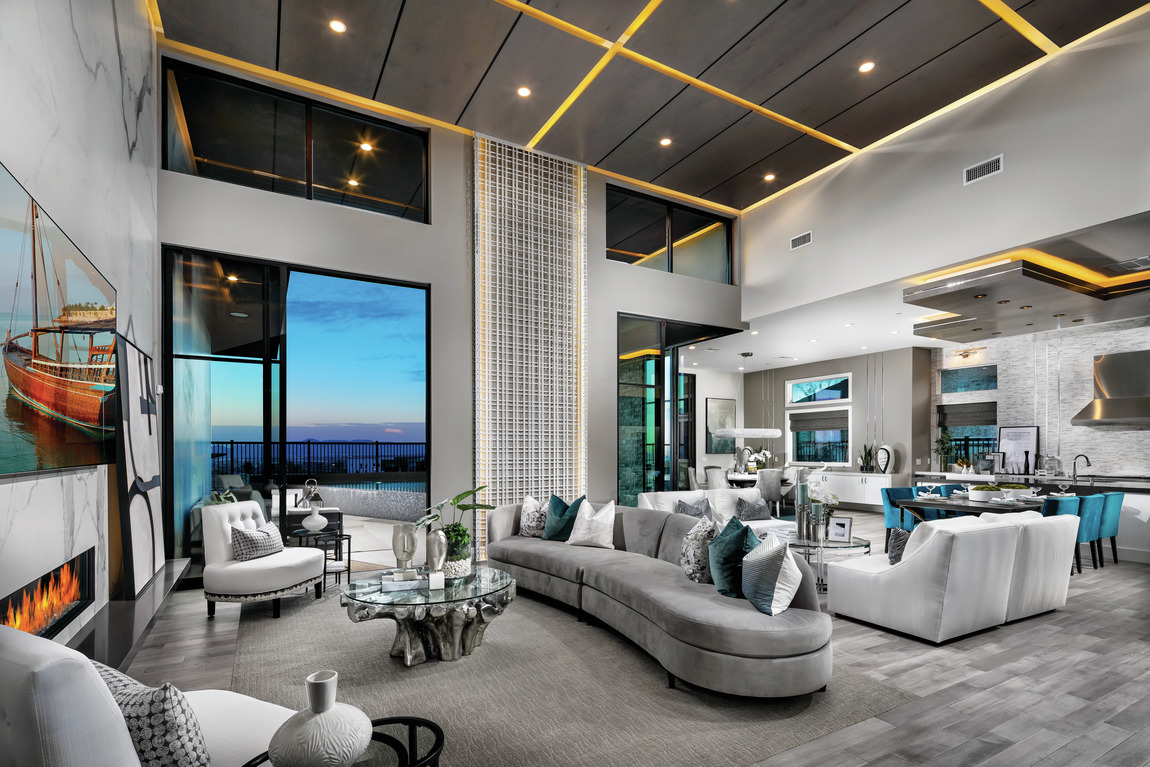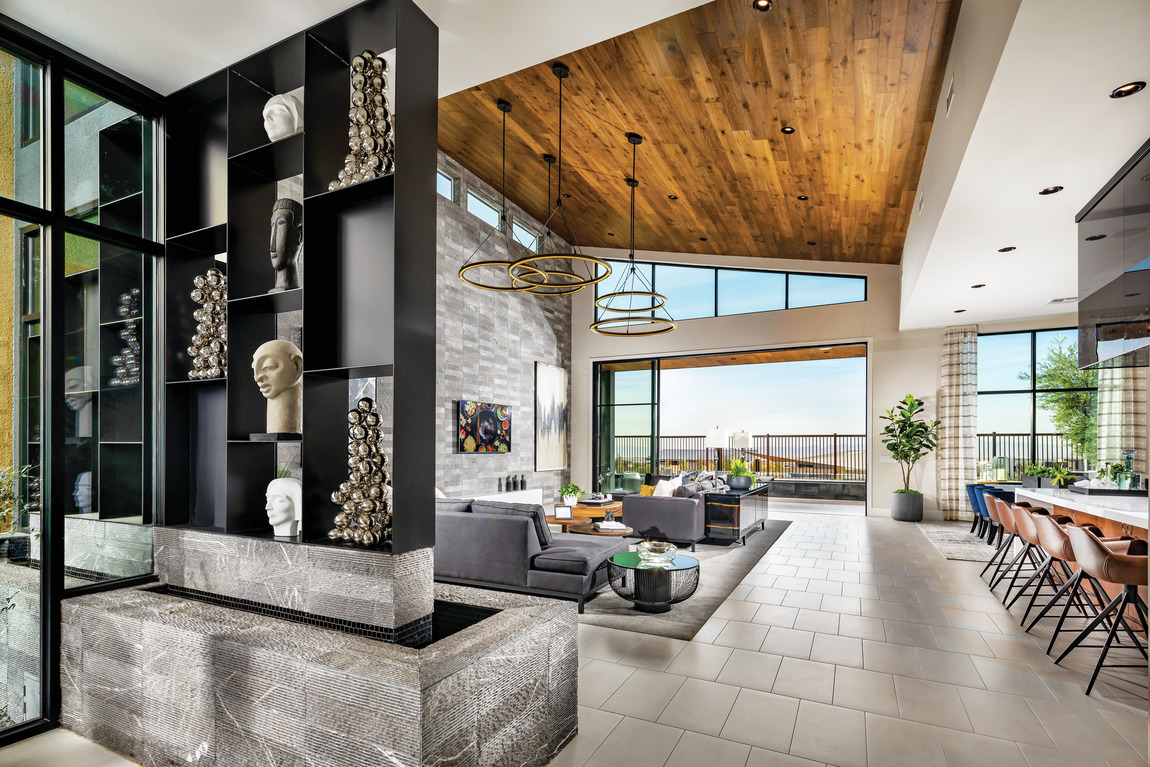 Enjoy an Open, Airy Atmosphere
When situated in an open concept layout, a two-story great room helps facilitate an ambiance that feels calm, connected, and balanced throughout the home.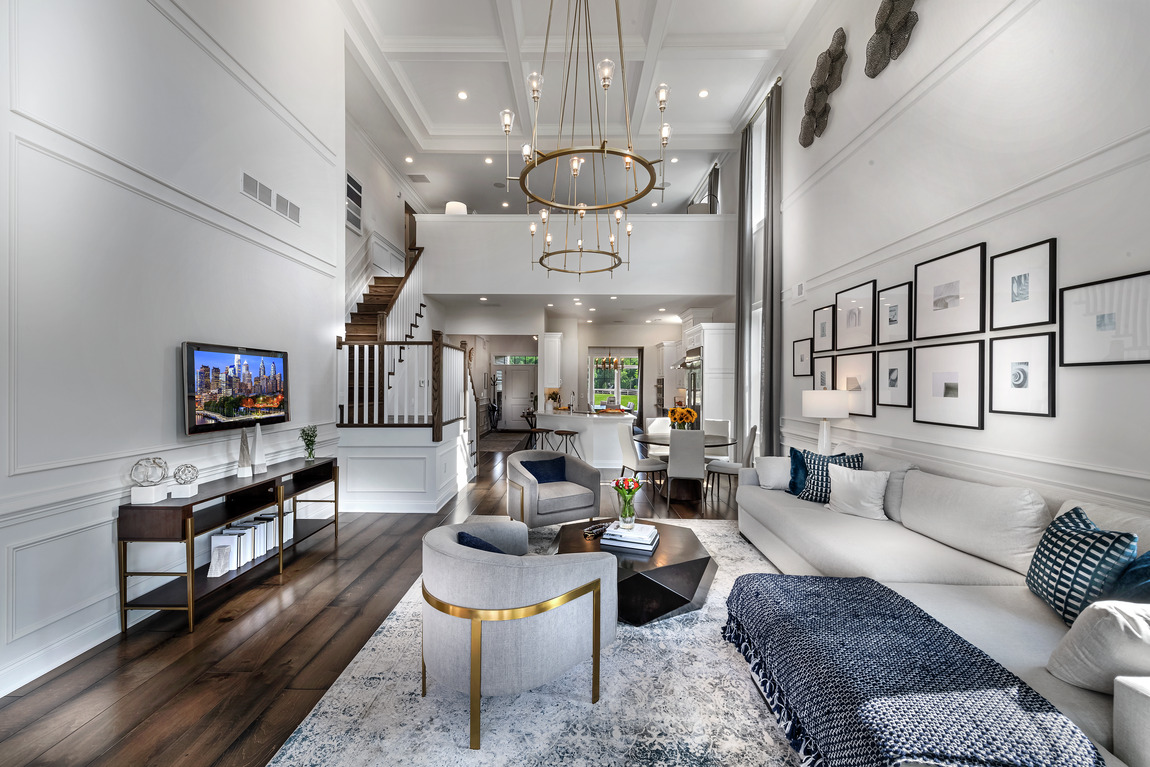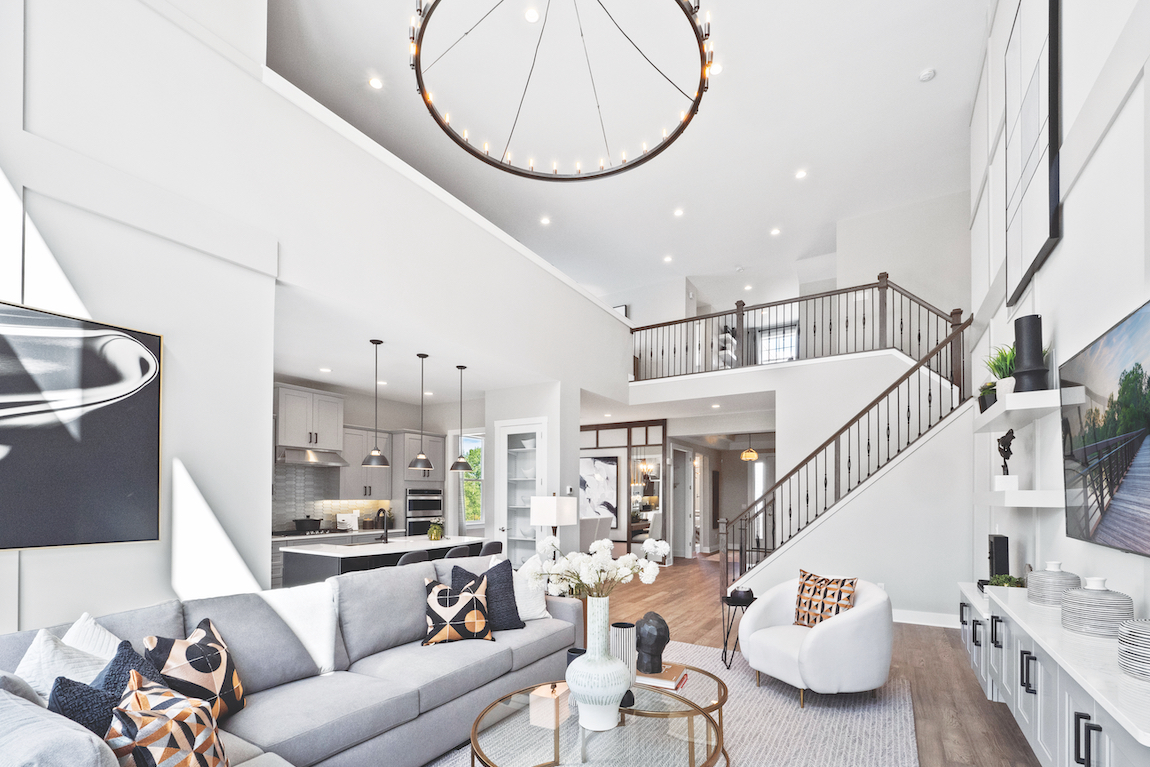 Explore our new home designs at TollBrothers.com, and follow our Build Beautiful blog for more luxury design ideas.