Last updated on August 24th, 2022
Whether your home has a modern farmhouse style or mid-century modern, a fireplace is always a welcome addition for a cozy movie night or a quiet afternoon of reading. Fireplaces can transform a home's indoor and outdoor spaces, enhancing the design of your great room, outdoor living area or bedroom.
We asked the experts at our Toll Brothers Design Studio to take us through some of the most popular fireplace designs featured in our Toll Brothers homes across the country. Whether you're thinking about the perfect fireplace for your Toll Brothers new construction home or simply looking for design inspiration, these fireplace ideas will have you longing for cold winter days.
1. Minimalist and modern
The minimalist look of a modern linear fireplace contrasts beautifully with a strong wooden wall feature.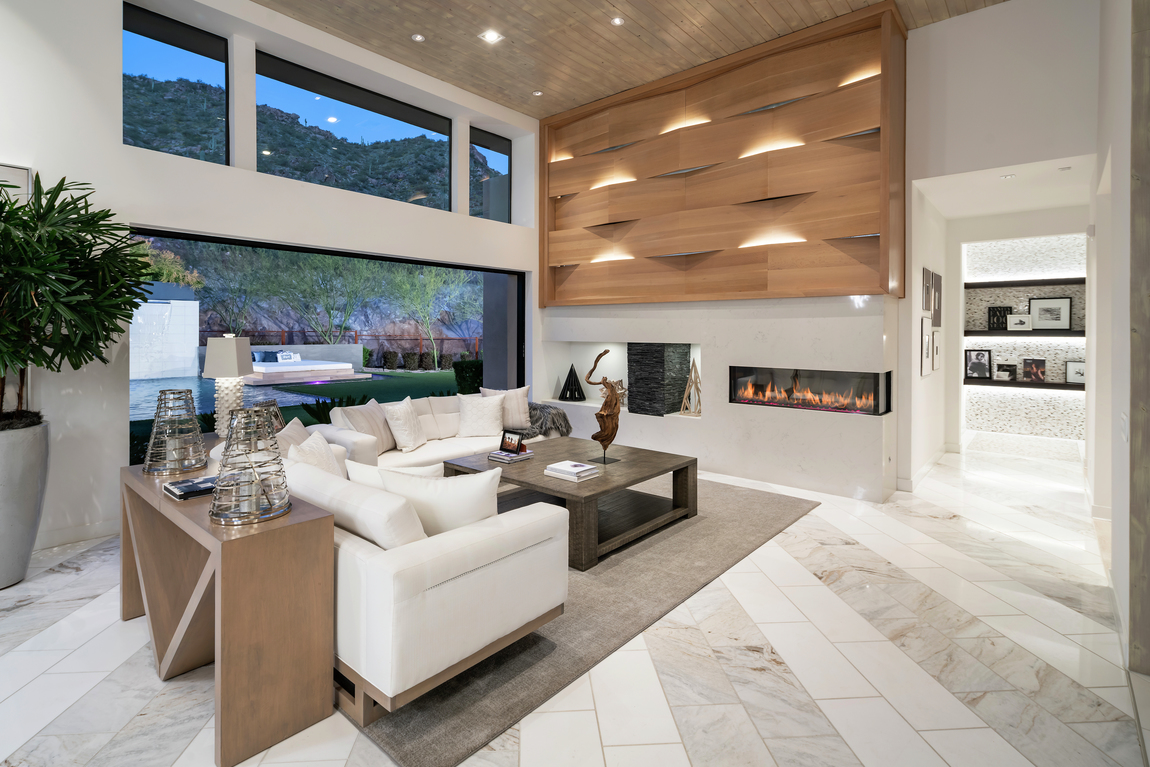 2. Patio fireplace
The comfort of a patio fireplace coupled with a contemporary black marble surround adds striking elegance to this indoor-outdoor living area.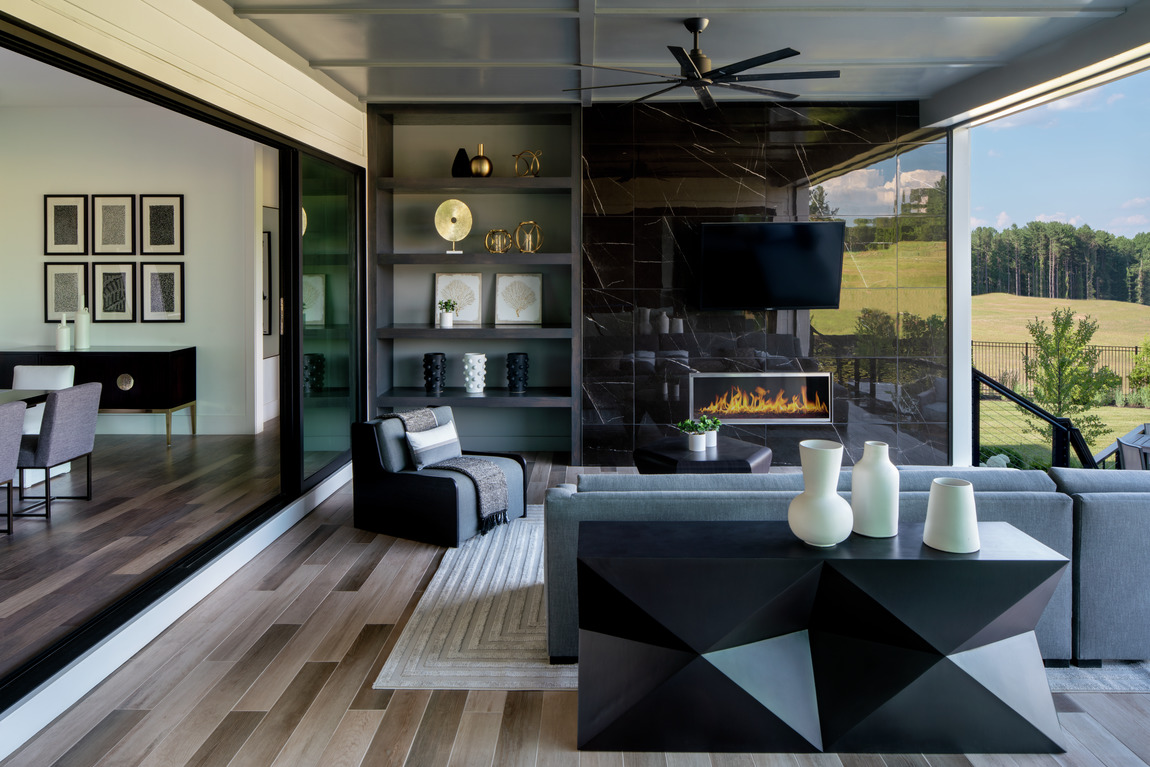 3. Dimensional fireplace
Sleek and bold, this dimensional fireplace functions as the heart of the home.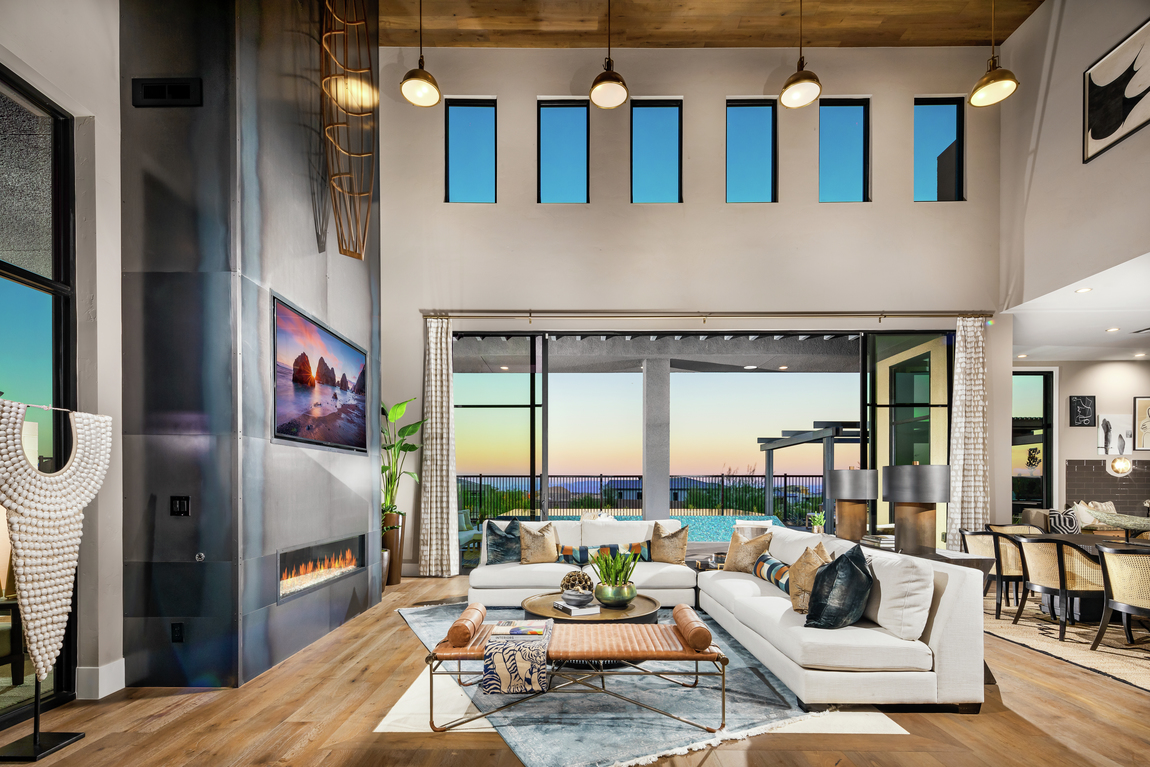 4. Textured tile
Use textured tiles surrounding your fireplace to bring a touch of artistic elegance to any room.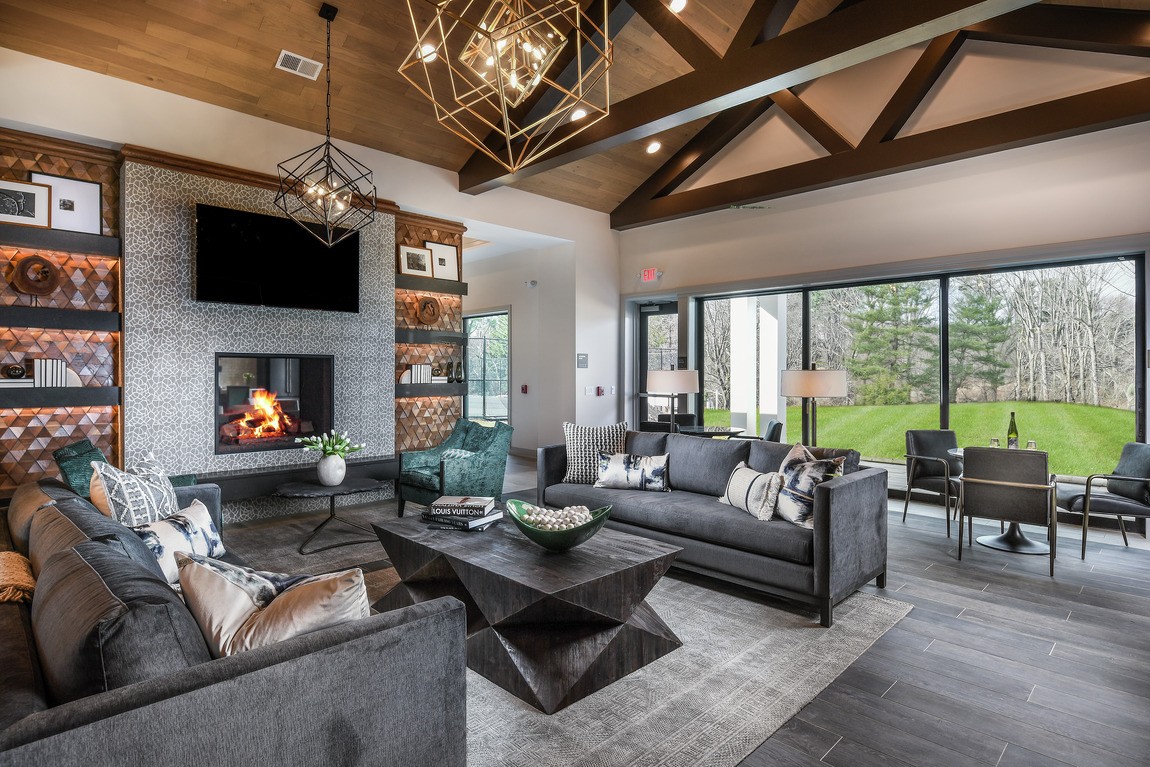 5. Shiplap
Shiplap walls surrounding a fireplace add a welcoming charm and sophistication to your home. This modern-day feature also looks great when painted in a warmer tone or adding a distressed finish.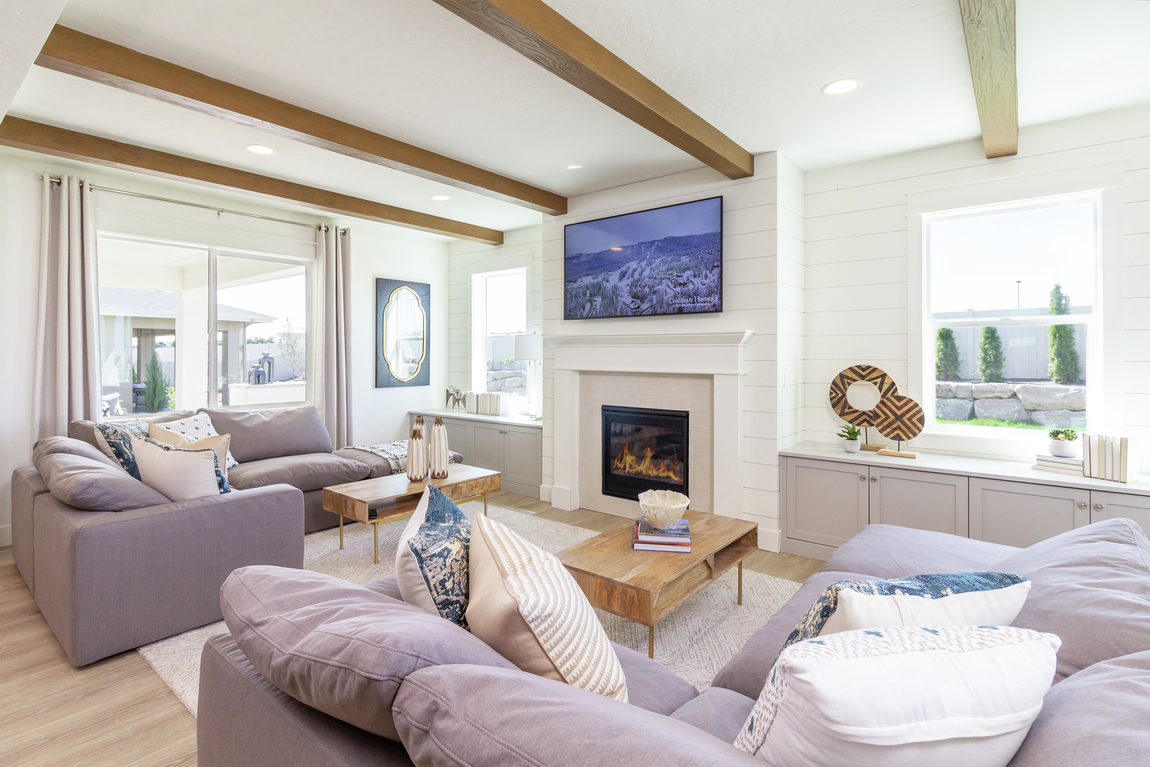 6. Matte black porcelain tiles
Matte black porcelain tiles anchored by fresh white shiplap walls give this room a relaxed timeless glamour.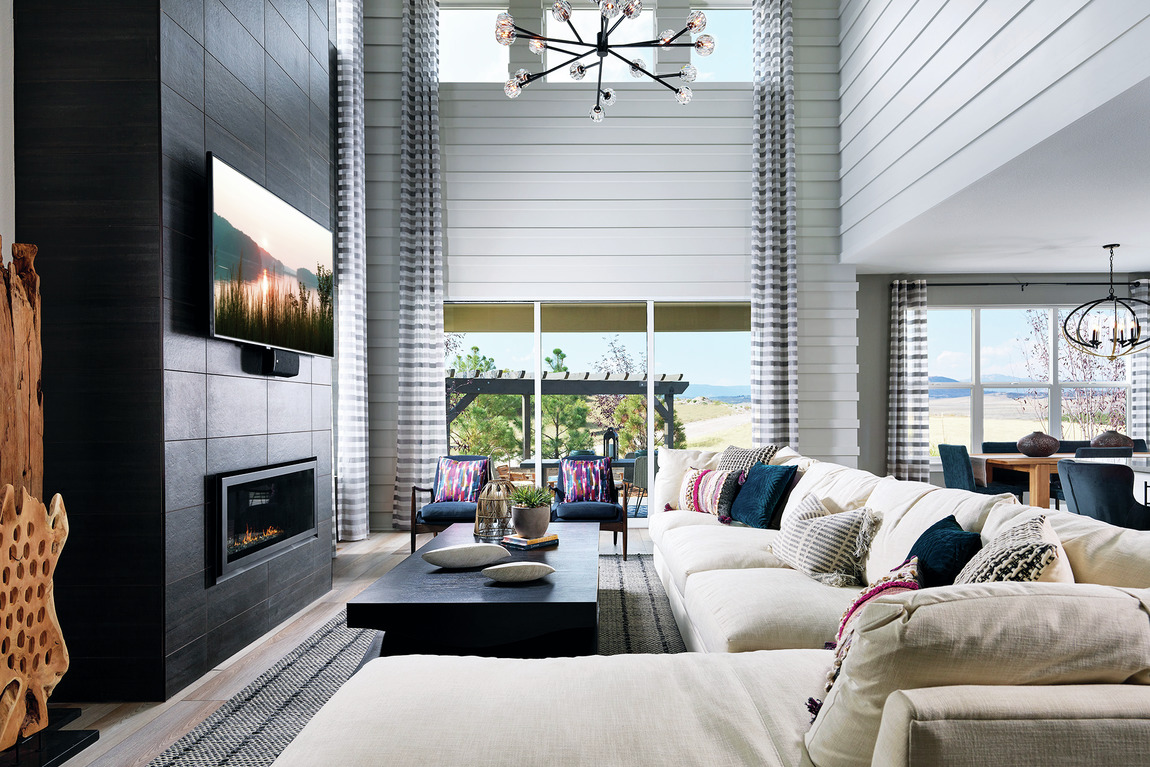 7. Linear fireplace
The clean lines of a linear fireplace coupled with a modern sleek tile gives this fireplace a well-placed feel.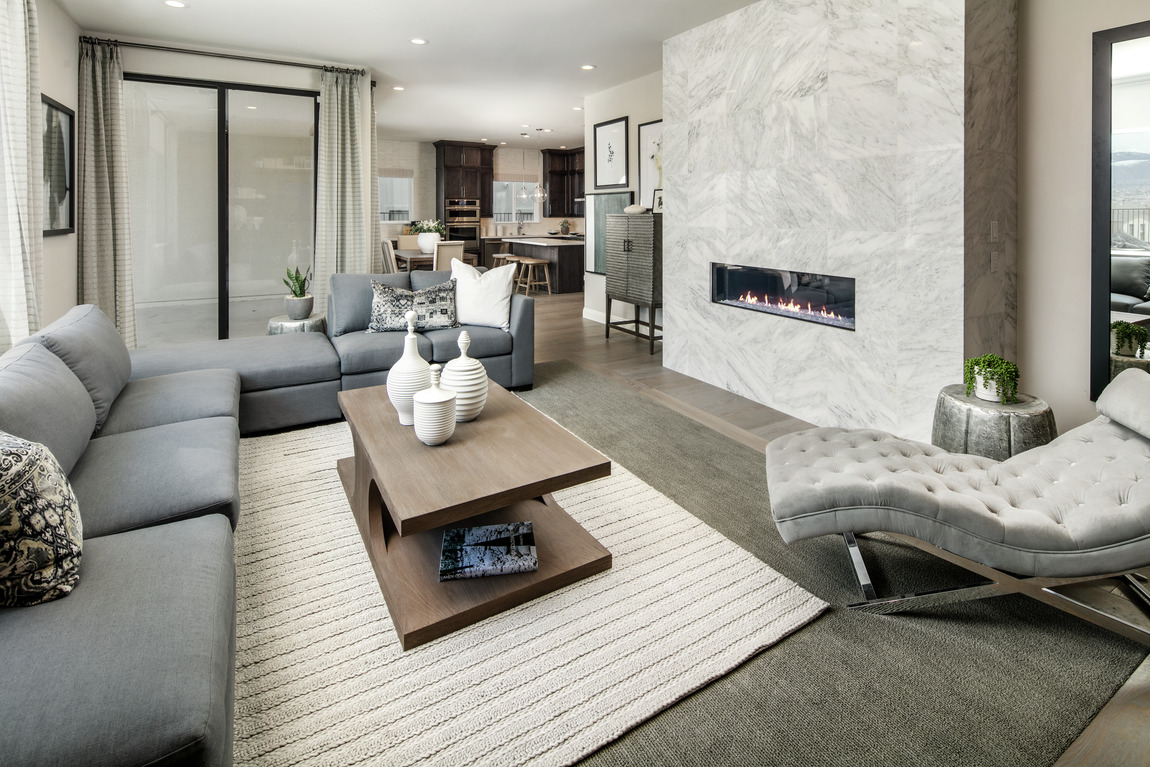 8. Outdoor coziness
An outdoor fireplace adds comfort and luxury to any home. Sitting in nature by the warm fire will surely bring calm to your day.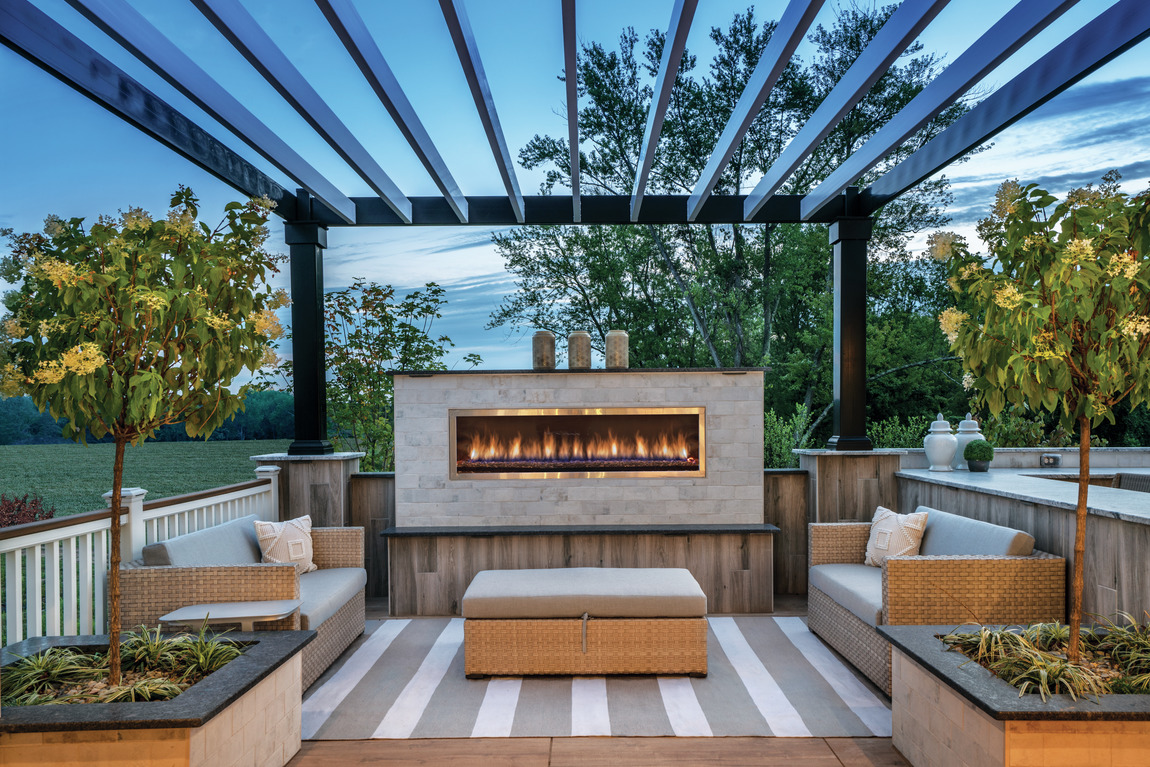 9. Contemporary look
An eye-catching contemporary fireplace anchors the design of any home. This look can be achieved with either marble or porcelain tile.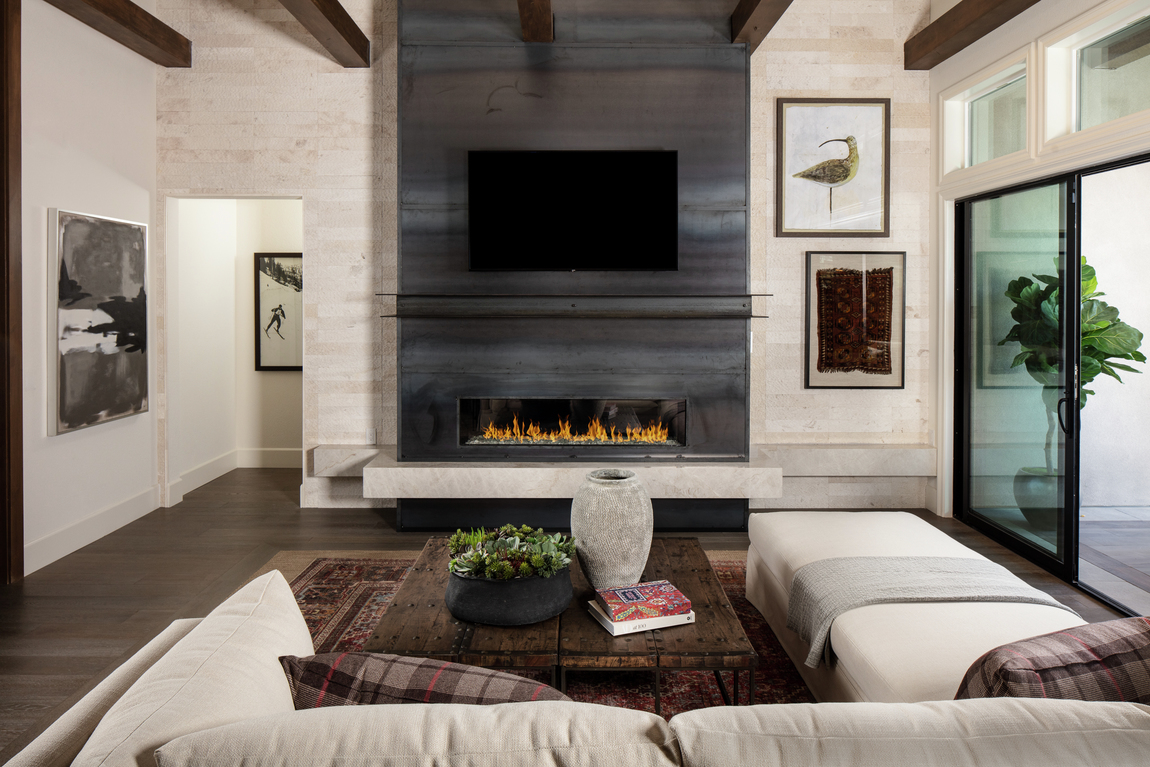 10. Stone fireplace
This stately outdoor stone fireplace creates an inviting oasis for you and your guests. Choose a soft taupe or grey tone to keep this look in-balance with nature.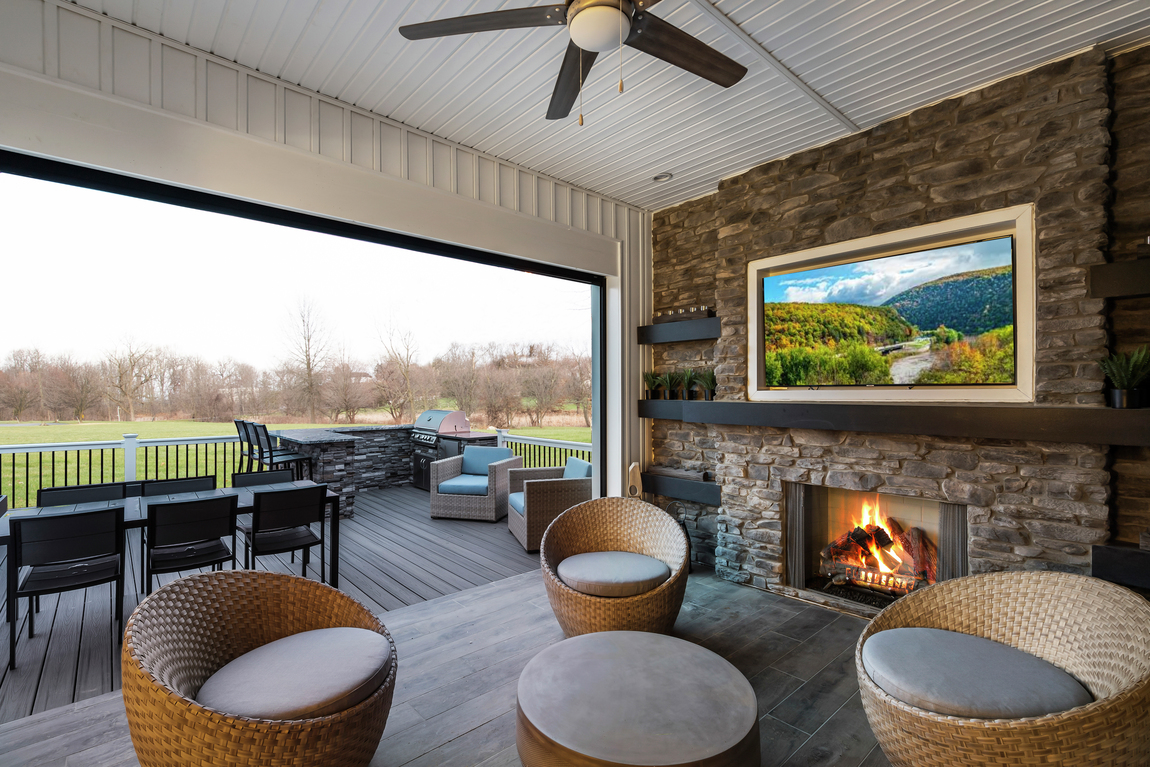 11. Ledge stone fireplace
The warm nostalgic look of a ledge stone fireplace is always inviting and sure to inspire a relaxed atmosphere for you and your guests.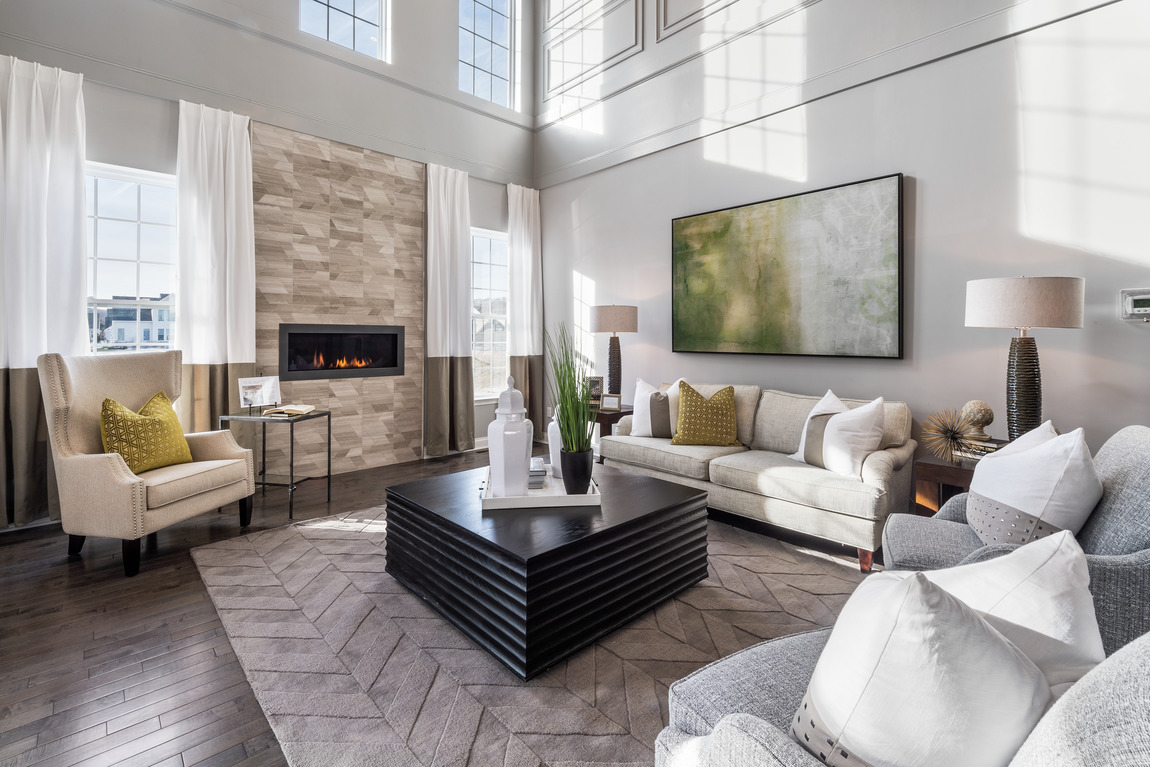 12. Fireplace in the bedroom
Adding a sleek linear fireplace to your bedroom not only creates a relaxed ambiance, but also adds great value to your home. This tone-on-tone look provides subtle eye-catching dimension.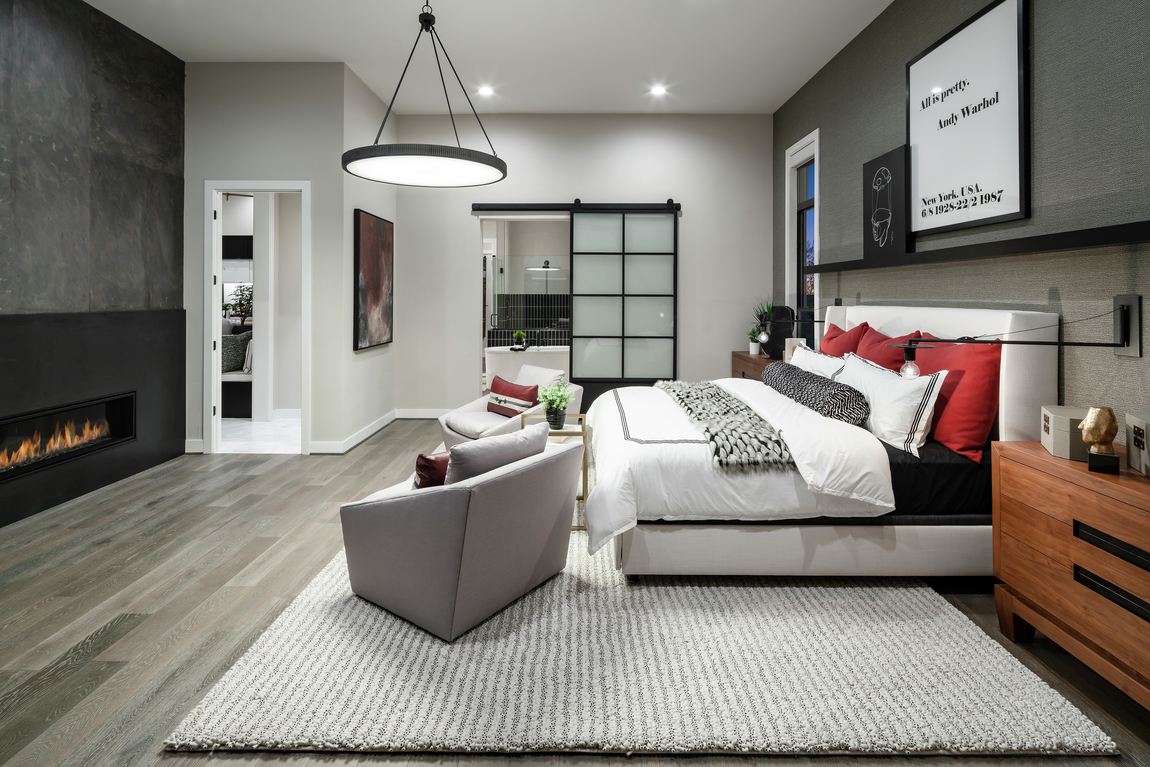 13. Dual-sided fireplace
The dual-sided fireplace is both captivating and functional. Enjoy the warmth at your kitchen table or curl up with a book in your living room.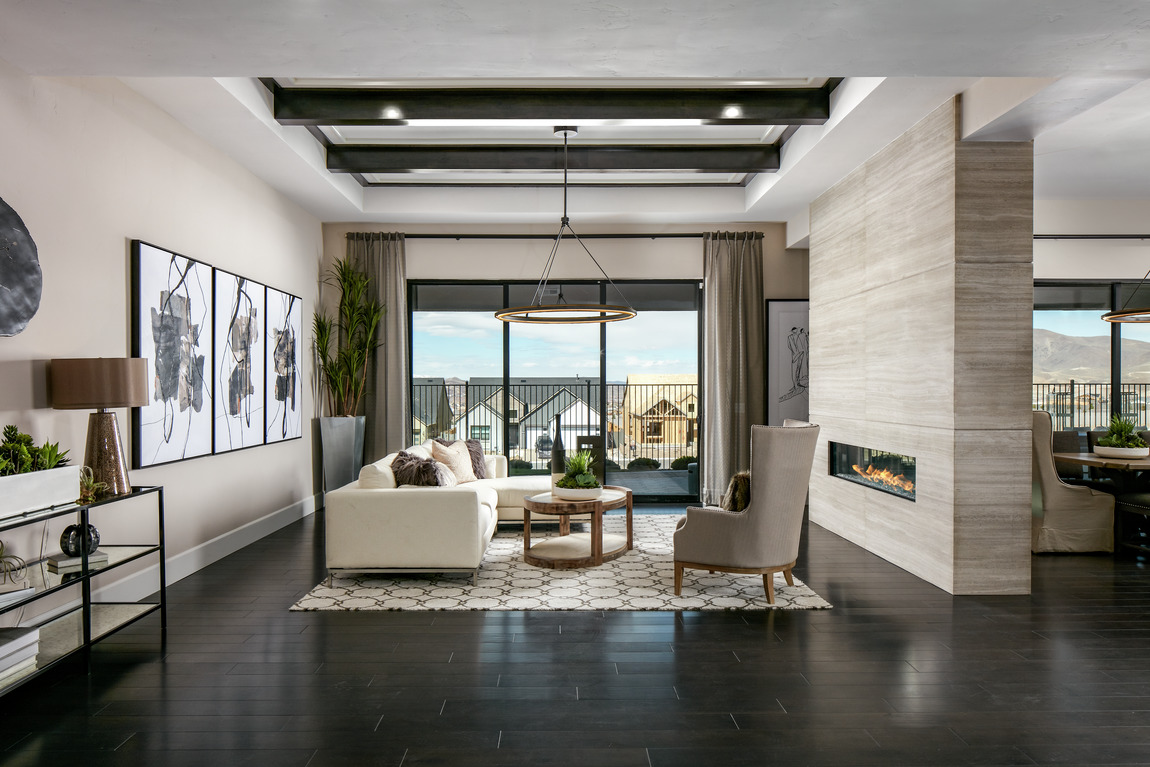 14. Modern mixed with classic
A modern linear fireplace coupled with a classic warm travertine stone adds classic elegance to any home.
15. Eye-catching wall feature
A stylish wall feature surrounding a linear fireplace adds beautiful composition to any room.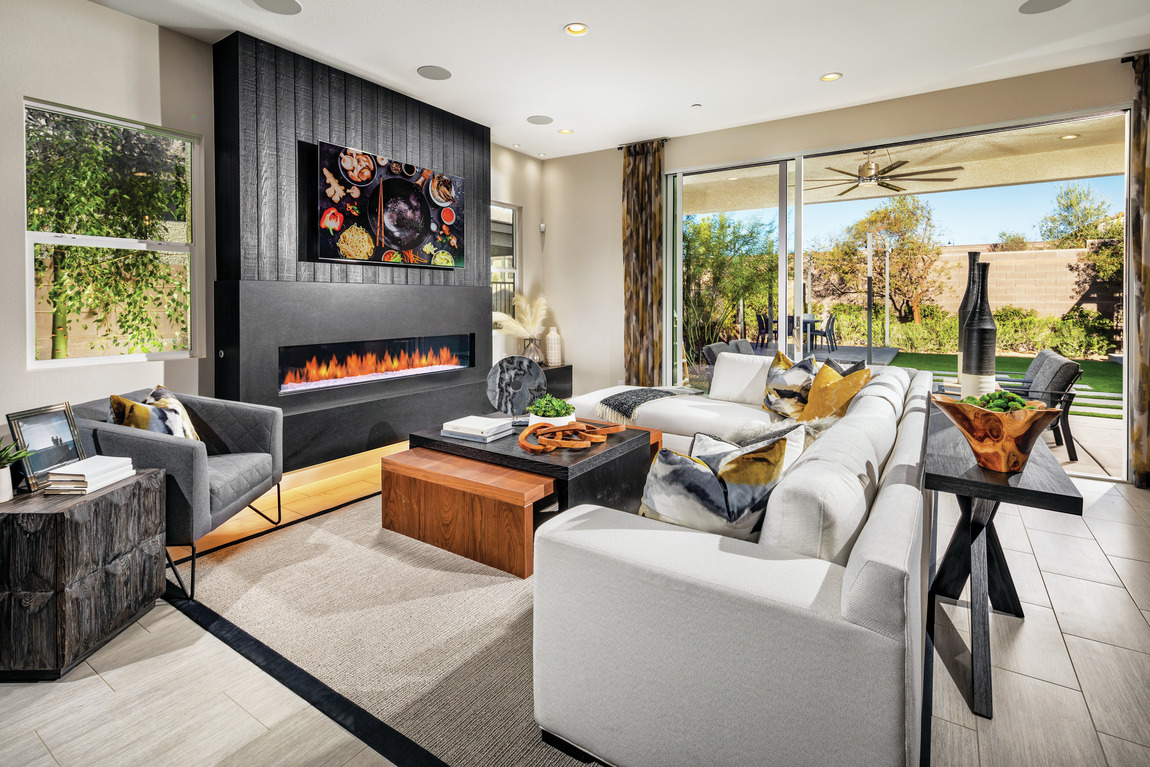 16. TV above the fireplace
Family movie night is even more relaxing with warm textured tiles surrounding a beautiful fireplace.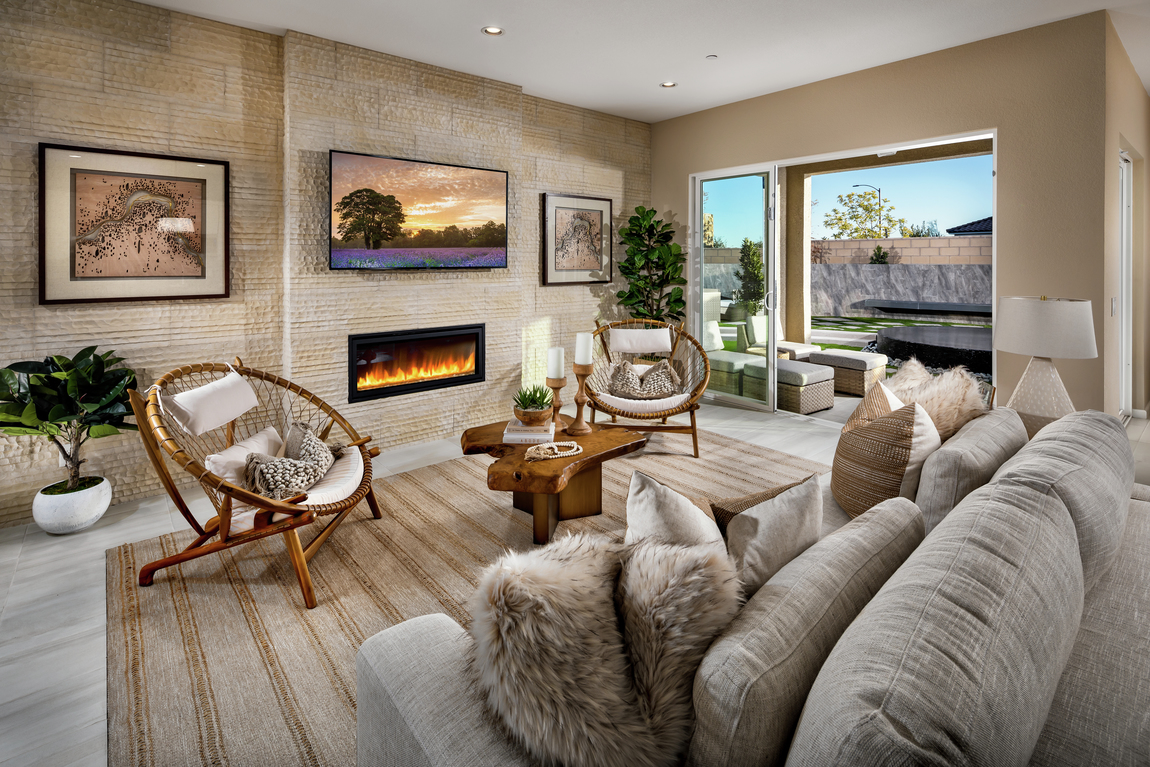 If you're feeling inspired by these fireplace design ideas, check out our blog on which rooms make perfect spaces for a little extra warmth.
Toll Brothers design options vary by market, community and home design across the country. For more information regarding fireplace design options offered in a specific market, community or home, please visit our website or reach out to one of our Online Sales Consultants.