Last updated on February 9th, 2021
Your home is often viewed as a reflection of who you are, and designing for two homeowners with different tastes doesn't have to be a tug of war. With some thoughtful planning, you can design your home to marry the best of what you both love when it comes to your preferred interior design styles.
There are a great number of ways to blend different interior design styles into one unique look. Every well-designed space needs an element of push and pull, and merging styles is an exciting way to add personality to your home. Take some inspiration from these ideas on how to create an interior that feels like home to both of you.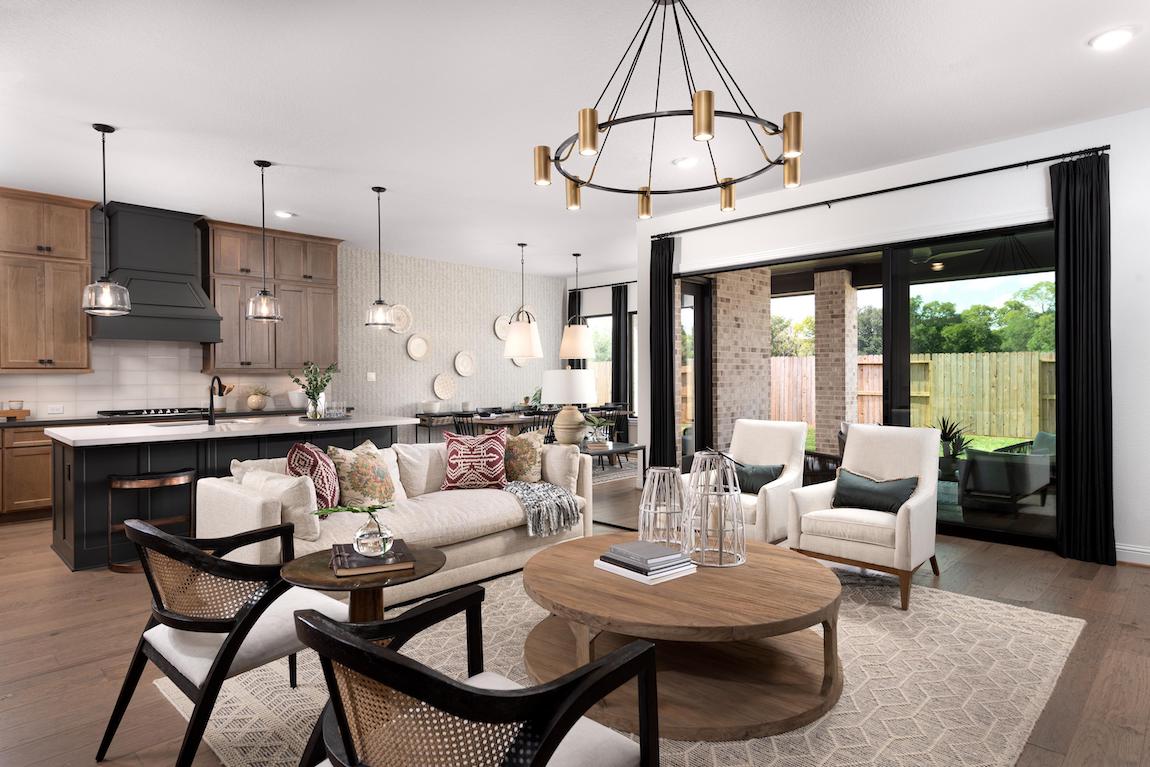 Personal Palette
The easiest way to create harmony—especially when you're merging interior design styles—is to use similar colors throughout every room. For continuity, stick to no more than three different colors for your overall color scheme.
When mixing prints and patterns, select three different types for a room: one large-scale dominant pattern, one medium in scale, and one small in scale. Keep the colors at the same level of intensity and pepper the patterns throughout the space. Incorporate plenty of solid colors in between so you don't overwhelm the space with too many patterns.
Get creative and juxtapose items with designs that are different, but similar in one aspect. You can also compromise by allowing one person to choose the color scheme and the other to pick out the patterns. You might find some common lines or colors between the floral motifs and blue hues in a Spanish Talavera tile and a Persian area rug. Or you might find an organic pattern of asymmetrical lines contrasts nicely with a plain striped pattern.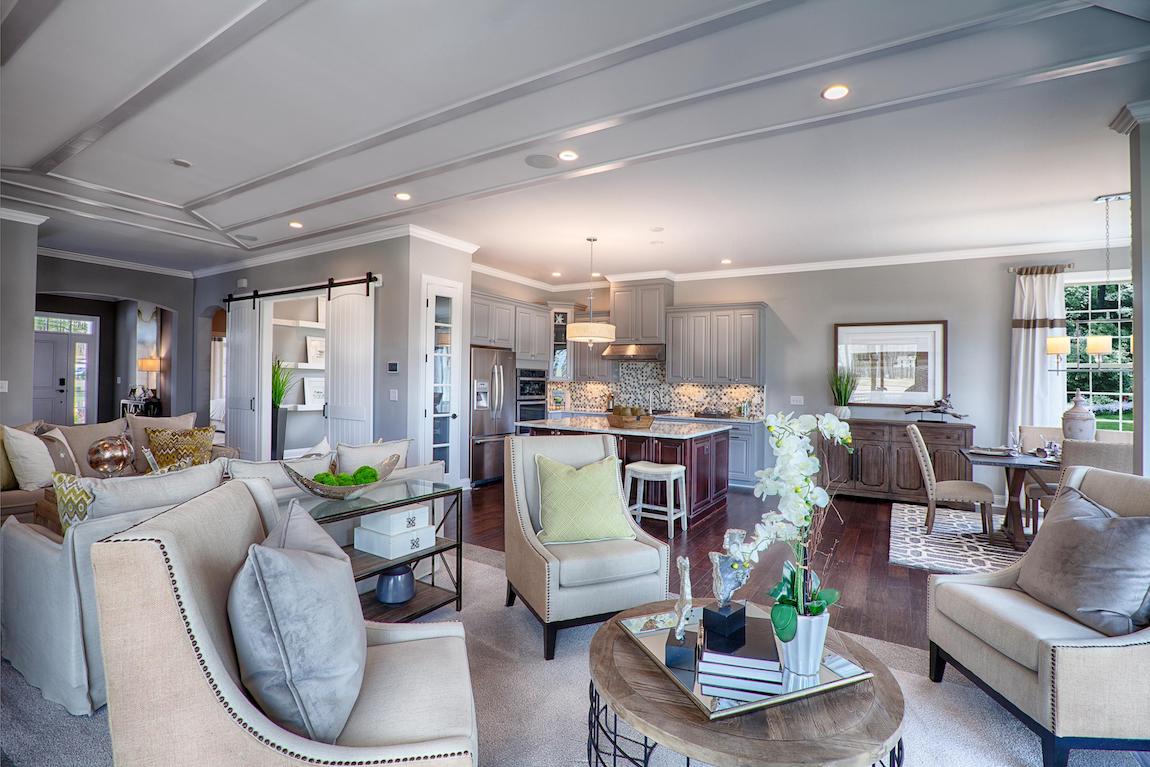 Old and New
Interject personality into your interior style by blending design themes from different eras. Pull off this fresh look by hanging abstract wall art to contrast antique-style furniture pieces, which can prevent your room from looking too predictable. Refresh a traditional piece of furniture, such as a Bergere chair, with a more modern animal print to give it a new spin. Mid-century modern chairs could add interest beside a traditional living room sofa, while an ornate antique chandelier can complement a space that's decorated with modern touches.
You can decorate with pieces from more than one period or style as long as you find similarities in colors, wood tones, lines, and scale to pull it all together. When you're mixing interior design styles, ensure balance by placing pairs of pieces of the same style in a room so that one doesn't look out of place.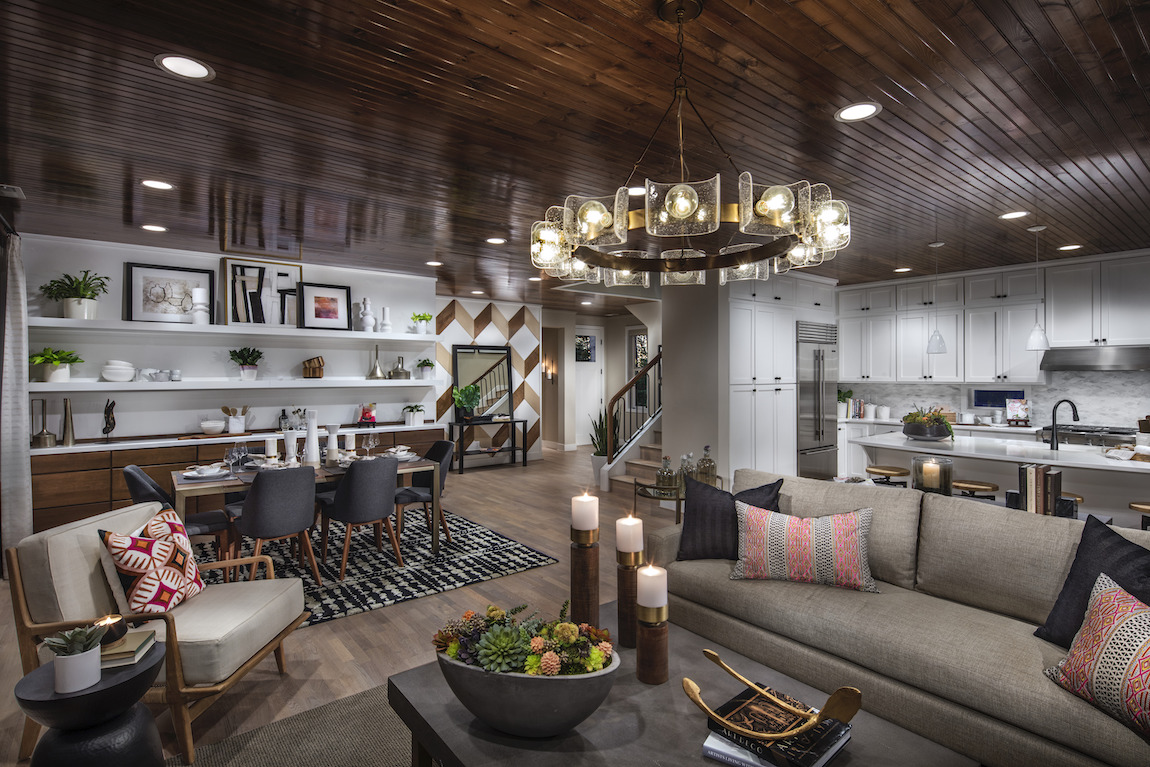 Mixed Finishes
A look that matches perfectly is no longer necessary, which is great news for those of us who prefer an eclectic look. Break the design rules a bit by mixing metals for hardware, light fixtures, plumbing fixtures, and accessories. This is a perfect approach for two homeowners who prefer different metal finishes. Instead of picking one over the other, opt for two or three.
If you're decorating with warm and cool metals, make sure one is the dominant color and one is merely an accent. Warm metals include brass, copper, and gold. Cool metals are silver, such as aluminum and stainless steel. Cast iron and black metals are neutral, so they mix in well with warm or cool metals. Love the modern look of black hardware? Don't be too shy to incorporate it in a space that also features brass, copper, or rose gold. A few different metal hues in a space can create a glamorous or even industrial vibe, depending on your decor. Some contrast and variety go a long way when mixing metal finishes.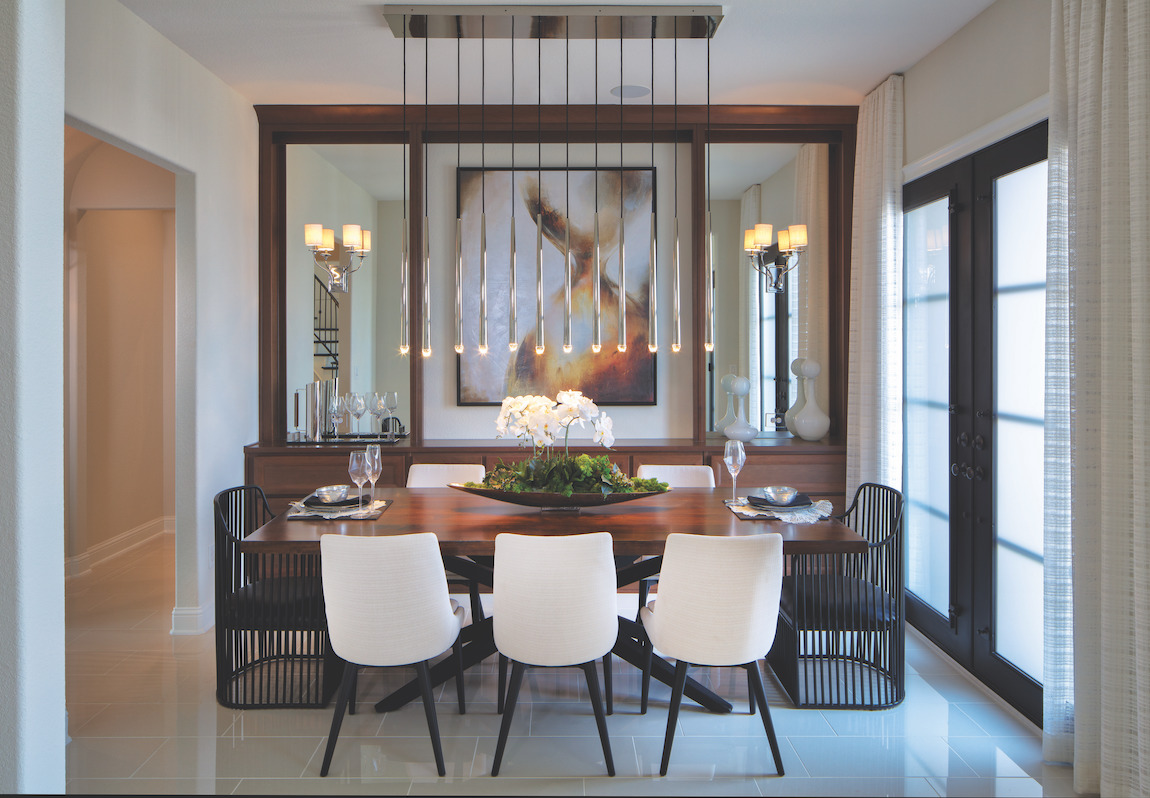 Design with what you love, even if that means your decor reflects different styles. It's how you combine all of the details together that truly brings your interior to life. For more interior inspiration head over to our Pinterest board.