Last updated on August 24th, 2022
If you own a dog, you already know the joy a four-legged friend can add to your life. Chances are, you are also familiar with all the dirt and fur they lovingly leave behind. From muddy pawprints to spilled water dishes, pets always seem to find a way to make their mark. To help contain the mess and make your pet more comfortable, give your furriest family members a special space of their own.
Read on for five ways to create a space for your pet that your furry friends are sure to appreciate.
1. Pet Room
An unused office or vacant bedroom is the perfect place to convert into your dog's favorite space. Having a dedicated room where they can play, sleep, and eat keeps a lot of mess out of your family room. Just make sure it is a place that you don't mind getting a little dirty. Include a comfy bed or crate, personalized food and water bowls, and some favorite toys. Keep the room organized with stylish storage cabinets and bins. Complete the look with some dog-themed decor.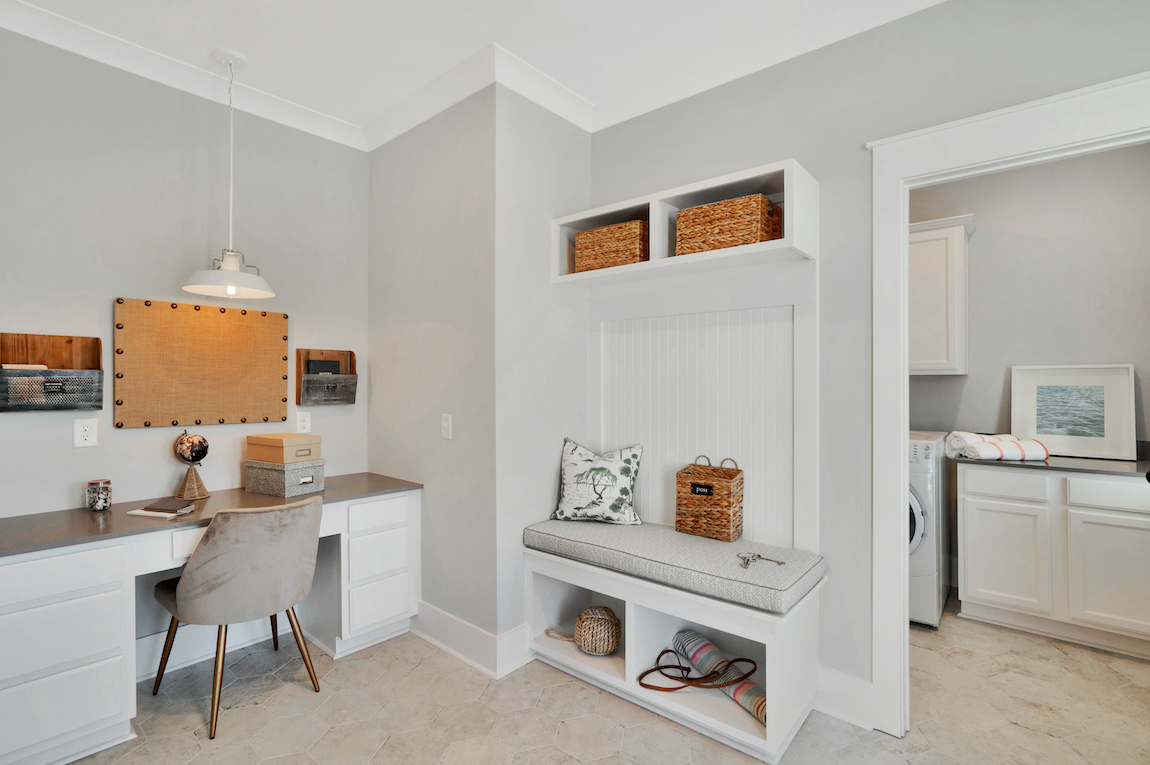 2. Pet Nook
If you don't want your pooch to take up so much space, you can always create a dog nook. You can build a nook for your dog basically anywhere, from under the stairs to that awkward corner you have been hopelessly trying to fill. You can even create a special niche in a recessed wall. It's smart to keep your dog's space close to the rest of the family as they will love going to and from their nook. Also, consider keeping your dog's special space near a window so he or she can always enjoy watching all the activity going on outdoors.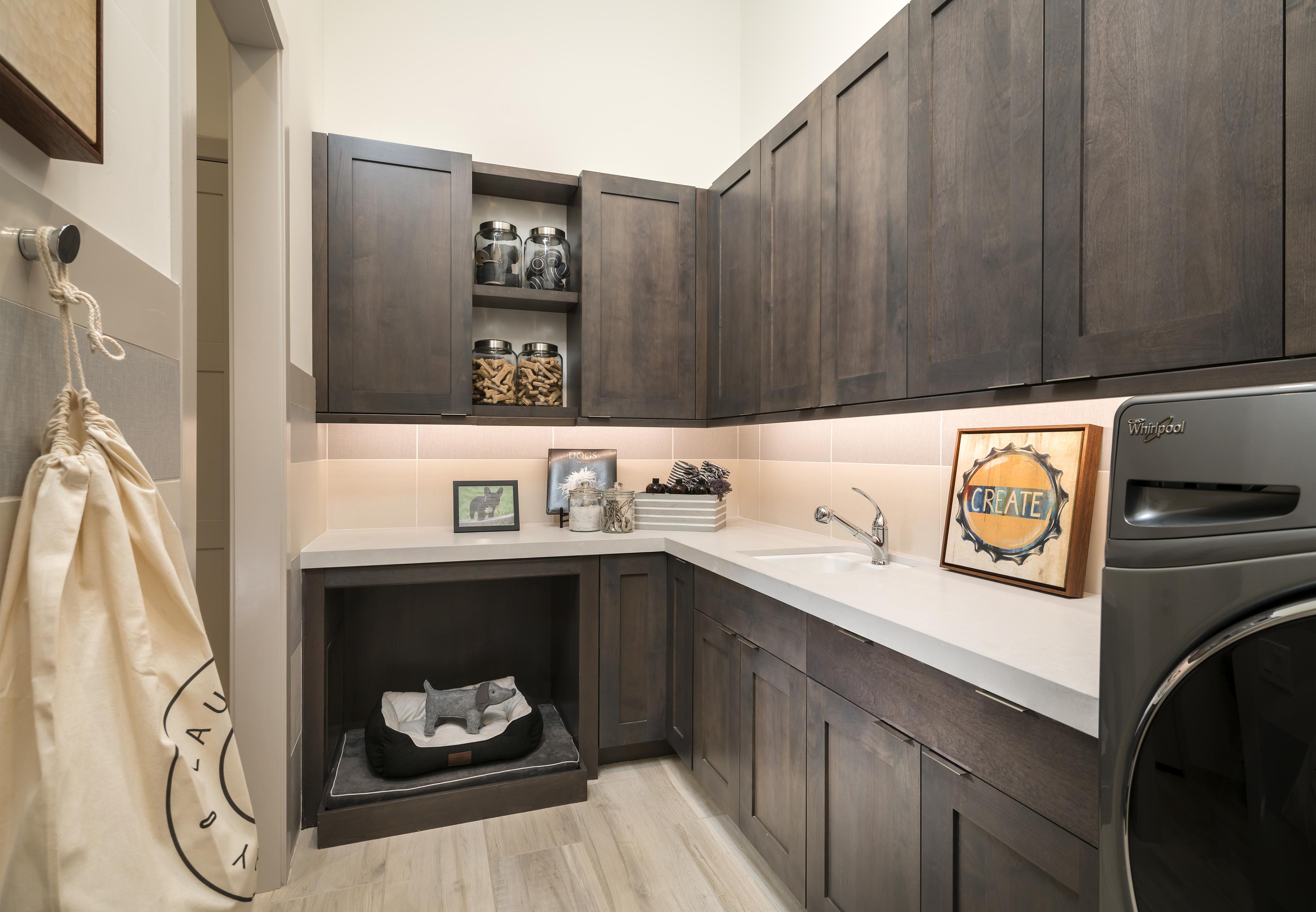 3. Pet Spa
When your dog comes to your door after a day of rolling around in the mud, save yourself time and hassle by installing a convenient dog shower in your mudroom. Toll Brothers offers an optional dog washing station in many of its homes, which makes it easy to bathe your pet and quickly clean muddy paws.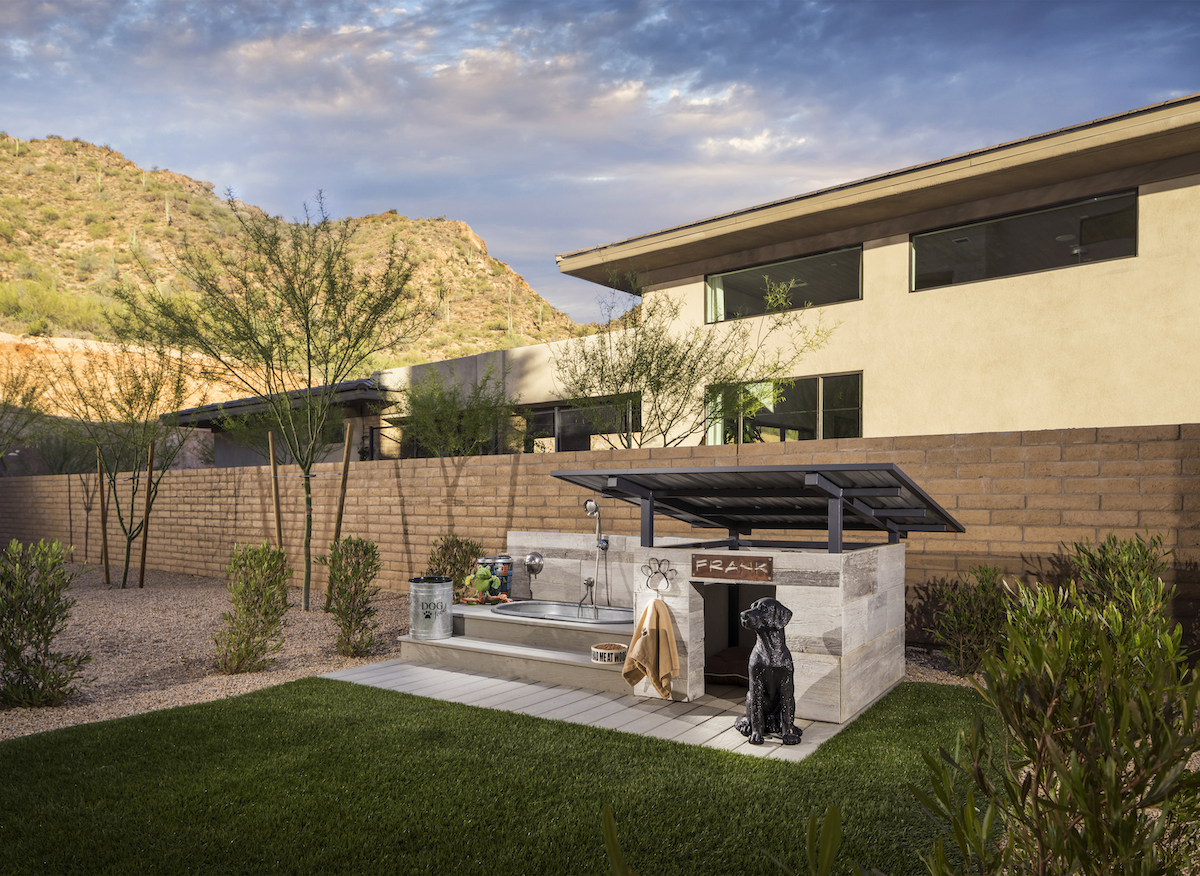 4. Beds
When it comes to dog beds, there are tons of creative and fun beds for pets of all shapes and sizes. You can give your best friend a bit of elegance with a sofa bed or spice up any space with a modern, stylish bed. If your dog loves being outside, you can also make this DIY dog bed from a recycled tire!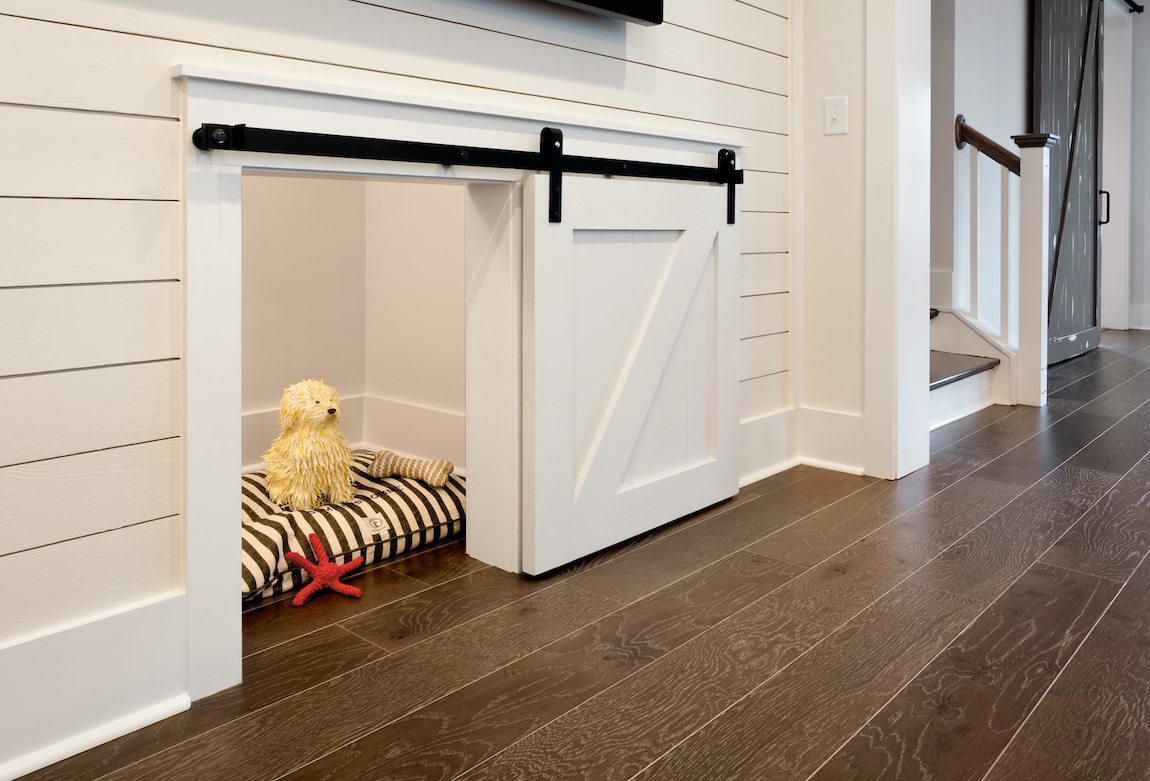 5. Dog Gates
Should your pup have a tendency to get into things when you're not looking, a gate will help keep your pet–and your favorite items–safe. Simply section off a specific area with a stylish gate that matches your decor, like this mahogany gate from Chewy or this steel version from Houzz.
Whether you're able to give your pet an entire room or a special nook, they are sure to enjoy having their own space and appreciate the care you took to make them comfortable and happy.