Last updated on December 21st, 2020
Every year when Thanksgiving comes around, expectations of yummy feasts, laughter, and an overall feeling of joy permeates the air. Friends and families gather and exchange heartfelt stories, familiar banter, and make great memories for years to come.
Check out our top tips for creating the ultimate Friendsgiving gathering, and feel free to share with us in the comments something you're grateful for this year.
What is Friendsgiving?
Friendsgiving is a large meal enjoyed with friends either on Thanksgiving or in the days or weeks leading up to it. The timing is completely up to you, along with the rest of the details. The beauty of Friendsgiving is that there are no strict rules. It can be as casual or as formal as you like, and no matter when, where, and how you decide to host, one thing is certain—Friendsgiving is the perfect way to kick off the holiday season with your closest crew.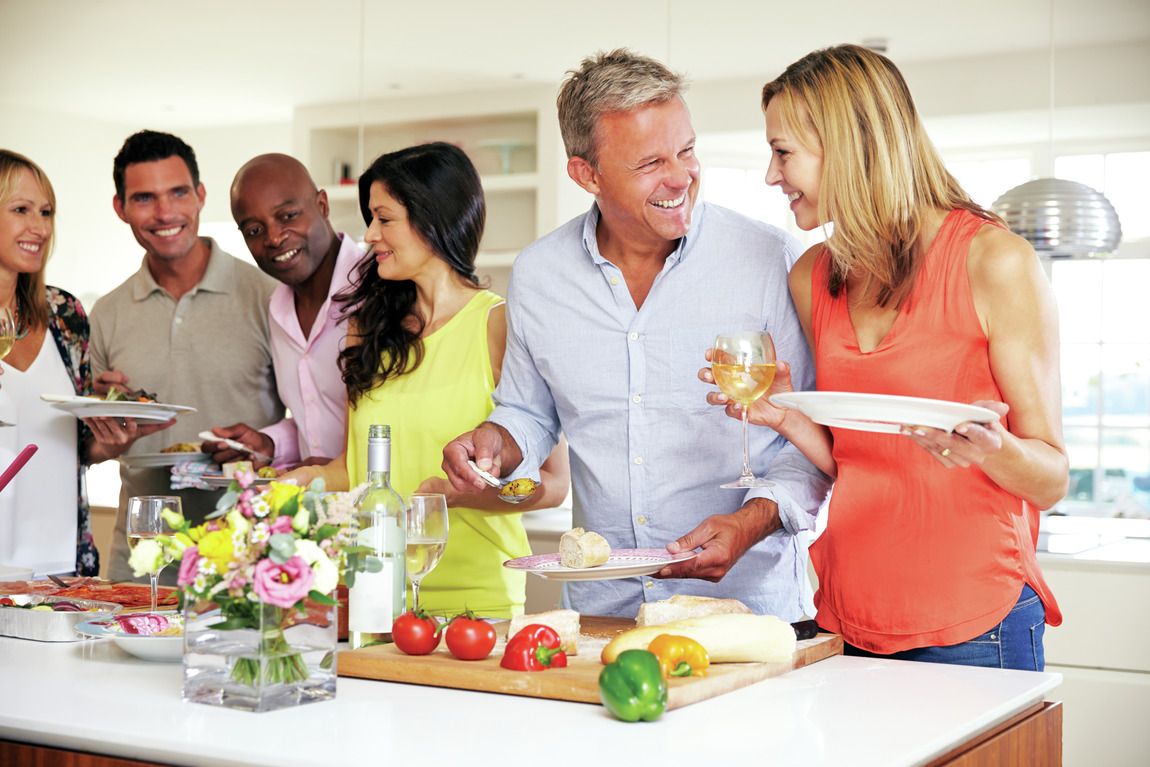 Design a Sophisticated Tablescape
Colors and themes
Drawing up plans for your Friendsgiving table setting starts with inspiration, so begin by browsing Instagram or sketching out your ideas in a notebook. You can brainstorm color combinations, themes, and centerpieces that add something extra to your guests' experience, such as themed tablecloths or incorporating trinkets that have special meaning, such as those inspired by a favorite historical period or collected on your travels. Your Friendsgiving aesthetic doesn't have to fall within the traditional constructs of Thanksgiving but can be of your own making.

The latest fall design trends can be a source of inspiration for creating a vibrant setting with metallics or bold blues, reds, or oranges.
Creative seating ideas
Create an immersive experience. Challenge guests to locate their place setting using a name card with clues that match an equal counterpart on the table. It's an excellent icebreaker and a fun conversation starter for the whole group.
Explore magazines, Pinterest boards, and blogs for seating ideas to make each place setting feel special. One of our favorites is inscribing guests' names on unique materials, including delicate parchment paper, rustic pinecones, or vibrant fall leaves.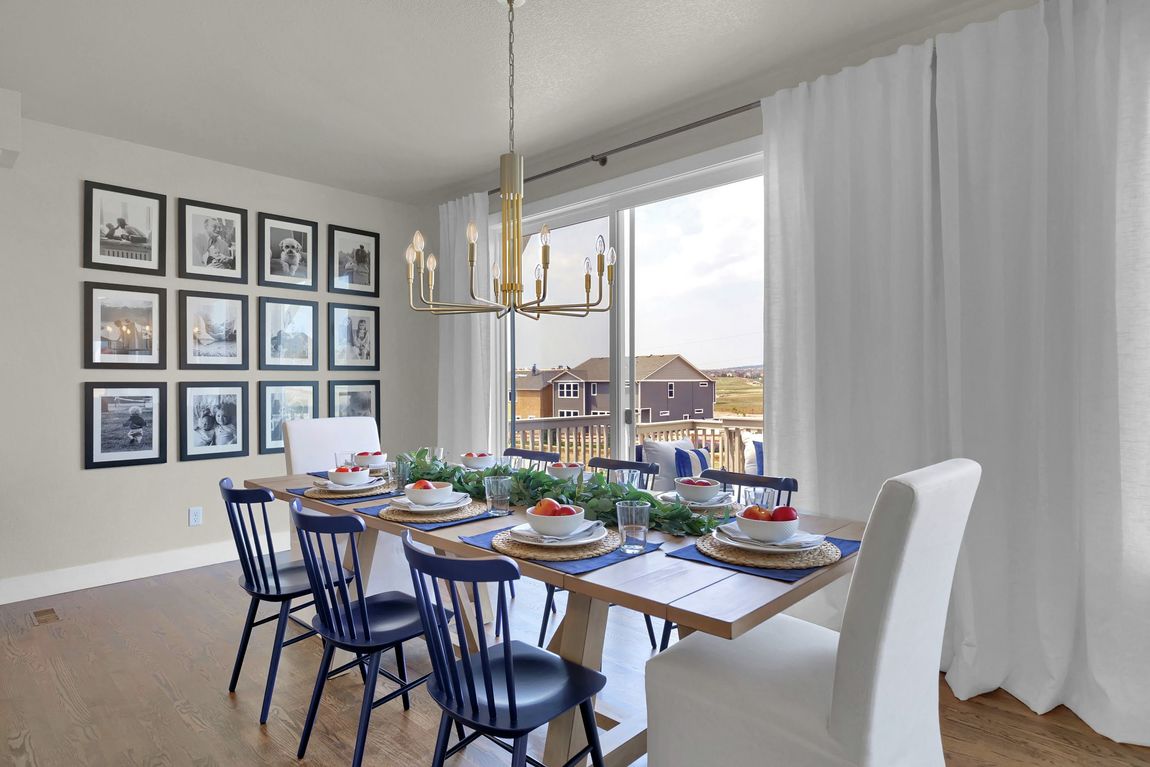 Consider Your Friendsgiving Menu Options
There are three main food options for a Friendsgiving menu. Consider which one works for you and your group and give your guests plenty of time to prepare.

Shared dishes
The most traditional food arrangement calls for all attendees to bring a side dish or dessert while the host maintains ownership of the core food, such as the turkey or a vegetarian or vegan main dish.
Feast takeover
If you have a spacious kitchen setup or if you are simply passionate about cooking, you may want to take charge of the entire operation. Prepare main dishes, assorted sides, and dessert using your expert culinary skills. Prepare early and purchase all of the ingredients in advance. Draw on time-tested recipes from memory or a beloved cookbook to create the ultimate feast for your friends. A few of our favorite recipes can be found in our Thanksgiving e-book. Decide if you'd like guests to bring a favorite drink or be in charge of sweets.
Crafty catering
If cooking is not your bread and butter, take the pressure off and hire a caterer. Relish in a fine dining experience that'll have you and your guests feeling relaxed. With a luxurious dining room, you may want to enjoy conversing throughout the evening and not have to worry about clean up.
Are you wondering how to plan the perfect get-together during the holidays? Be sure to check out our article featuring insight from event planner Renee Patrone.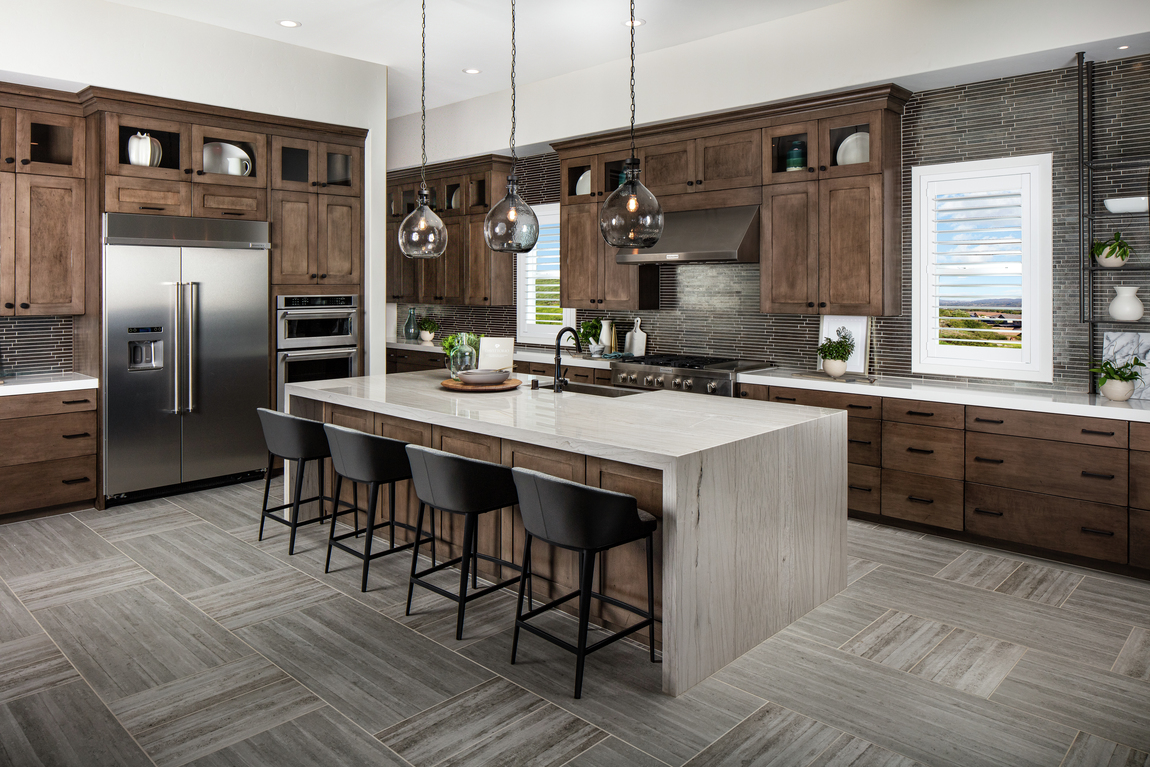 Don't Forget the After-Dinner Activities
Continue jubilant conversations with after-dinner activities that delight and electrify. Traditional games such as card games, charades, or karaoke are popular options.
Amplify the event with an après-dinner mixology lesson hosted by an expert from an esteemed local restaurant. Take advantage of your upscale loft complete with a full bar or dally in a game of billiards from the comfort of your finished basement.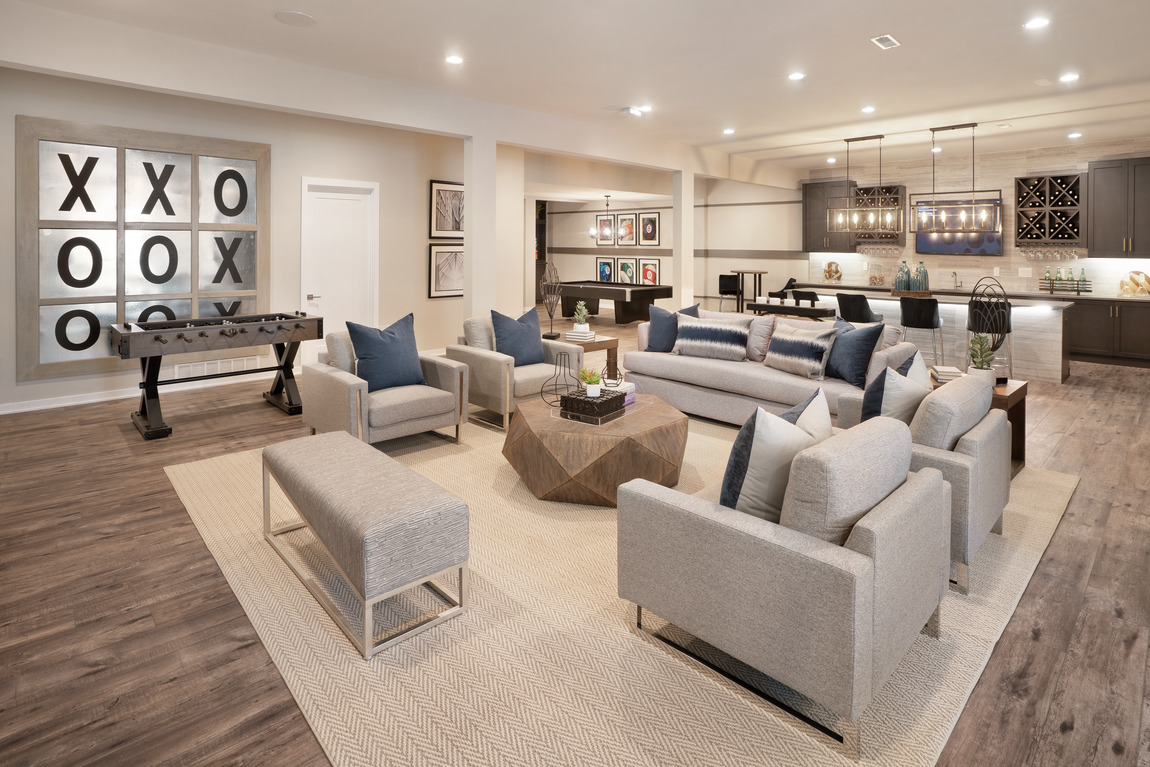 Boost your Friendsgiving experience by spending time in more than just the dining room. Make use of your whole home and allow friends to feel the full impact of Friendsgiving, a celebration that brings loved ones together to make joyous moments memorable for years to come.