Last updated on July 27th, 2020
What is Mid-Century Modern Design?
Mid-century modern design is one of the most popular interior styles in today's era. Believed to have started in the late 1940s, mid-century design has a rich history. Baby boomers grew up with it after their parents put the war years behind them and embraced the new and modern decor. Generation X gained exposure to mid-century style through art, movies, and television. This increased interest in mid-century helped revitalize the style in the 21st century, paving the way for retailers ­to market this period-look to all generations including millennials.
Mid-century strays from opulence and opts to embrace minimalism. Architecture and furniture pieces are streamlined featuring clean lines, flat profiles, simple shapes, and void of embellishments. The combination of architectural minimalism and organic modernism is at the heart of mid-century modern. Let's take a look at the fundamental elements of mid-century modern interiors.
Strike a Balance with a Diverse Mix
Mid-century has a deep connection with nature and incorporates natural elements whenever possible. The selection of appropriate materials is paramount in transforming the way an interior space makes you feel. The right combination of natural and man-made materials in mid-century design produces a variety of intangible emotions and feelings to an interior environment. Our perceptions, expectations, and experiences are directly related to the materials we choose to surround ourselves with. For instance, industrial materials such as steel and stucco paired with natural elements like wood and stone are commonplace in mid-century interiors. The warm, comforting feeling offered by wood balanced with the cool, stable feeling offered by metals or concrete results in a balanced environment with universal appeal.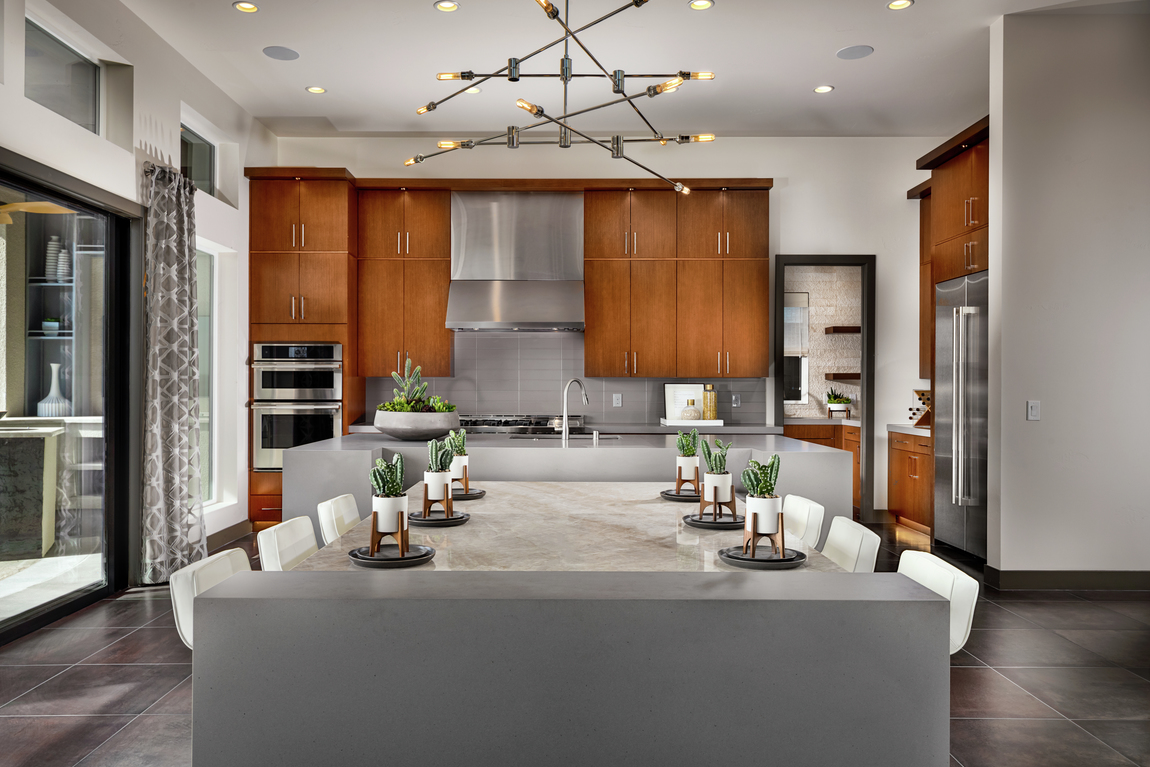 Embrace Form and Function with Open Space
A mid-century modern interior is characteristically designed with simple, open spaces. Furniture strategically placed away from walls with minimal traffic hindrances offers flexible seating and gathering areas to meet any active lifestyle. Floor plans are designed so that every room has a purpose and anything unnecessary is omitted. Open and flowing spaces popularized in mid-century modern design has emerged as a key trend with living, dining, and kitchen spaces combined for informal socialization.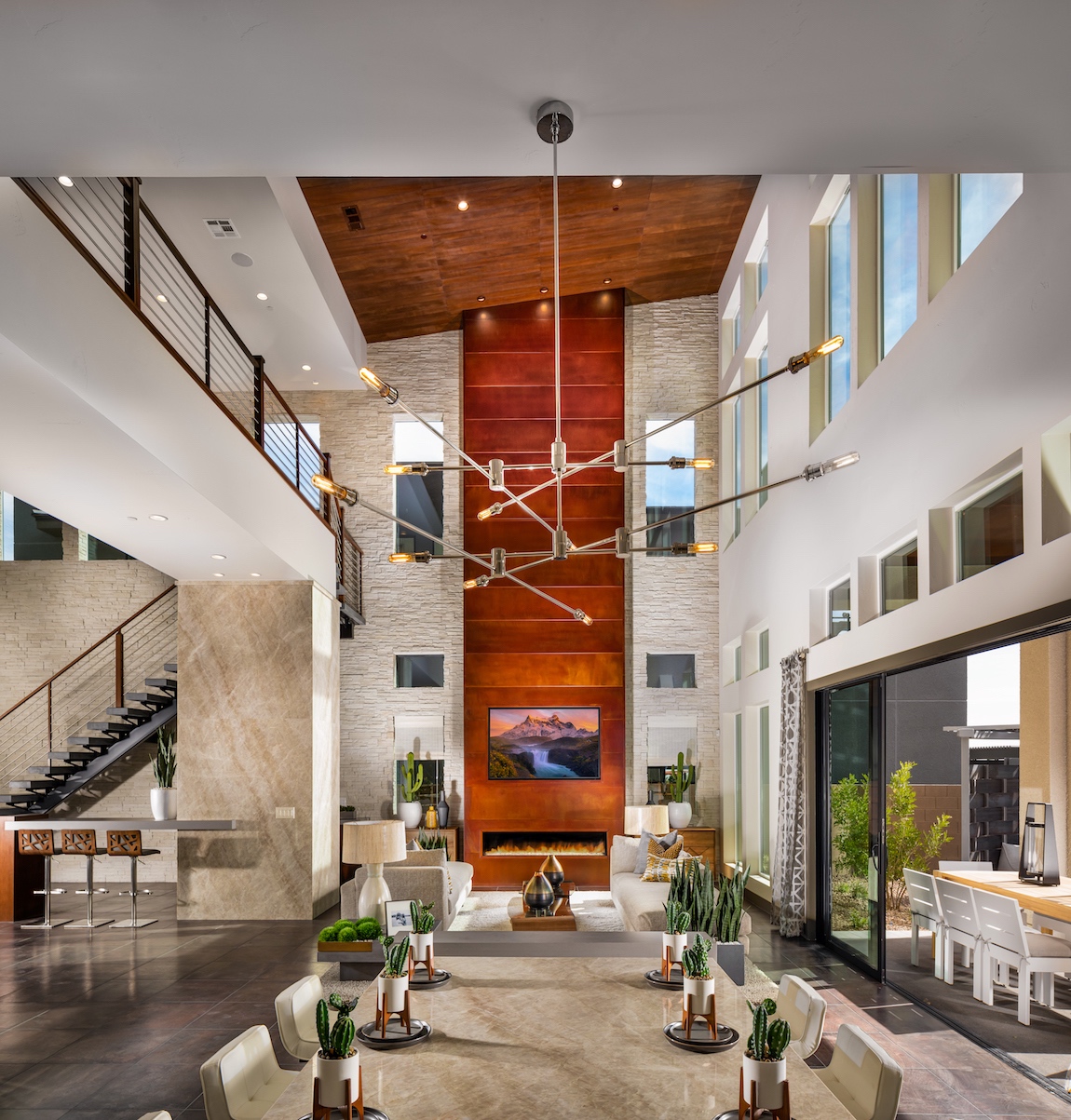 Make a Statement with Patterned Walls
While sterile walls can help maintain a minimalist aesthetic, mid-century design commonly features a variety of options to create statements or focal points on walls. Geometric patterns are not just an integral part of modern furniture. Patterns of wood, stone, and tile cover blank walls to take center stage of any room.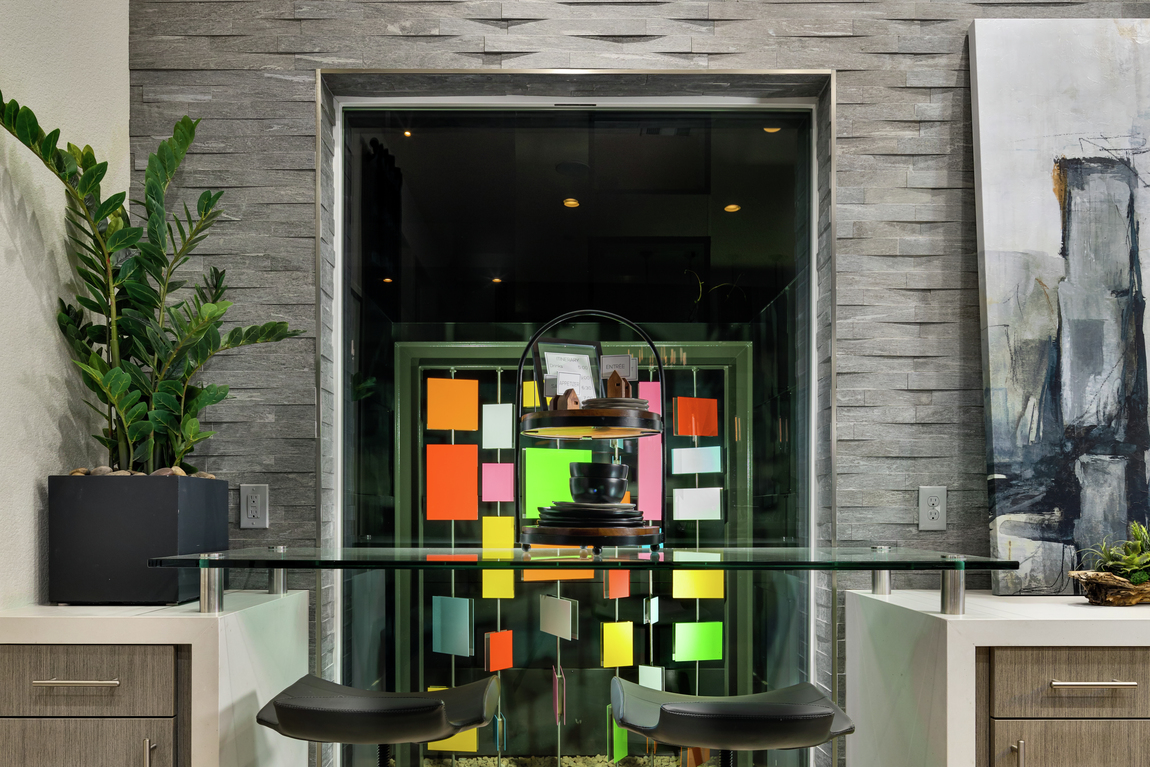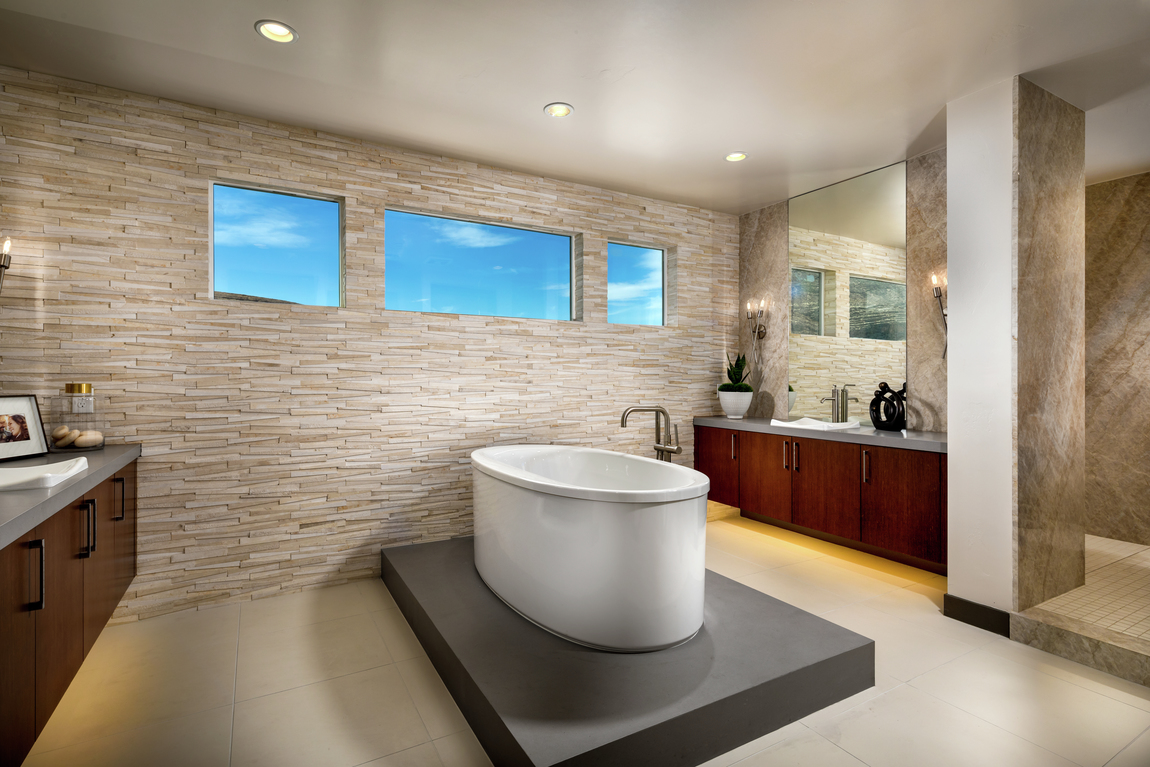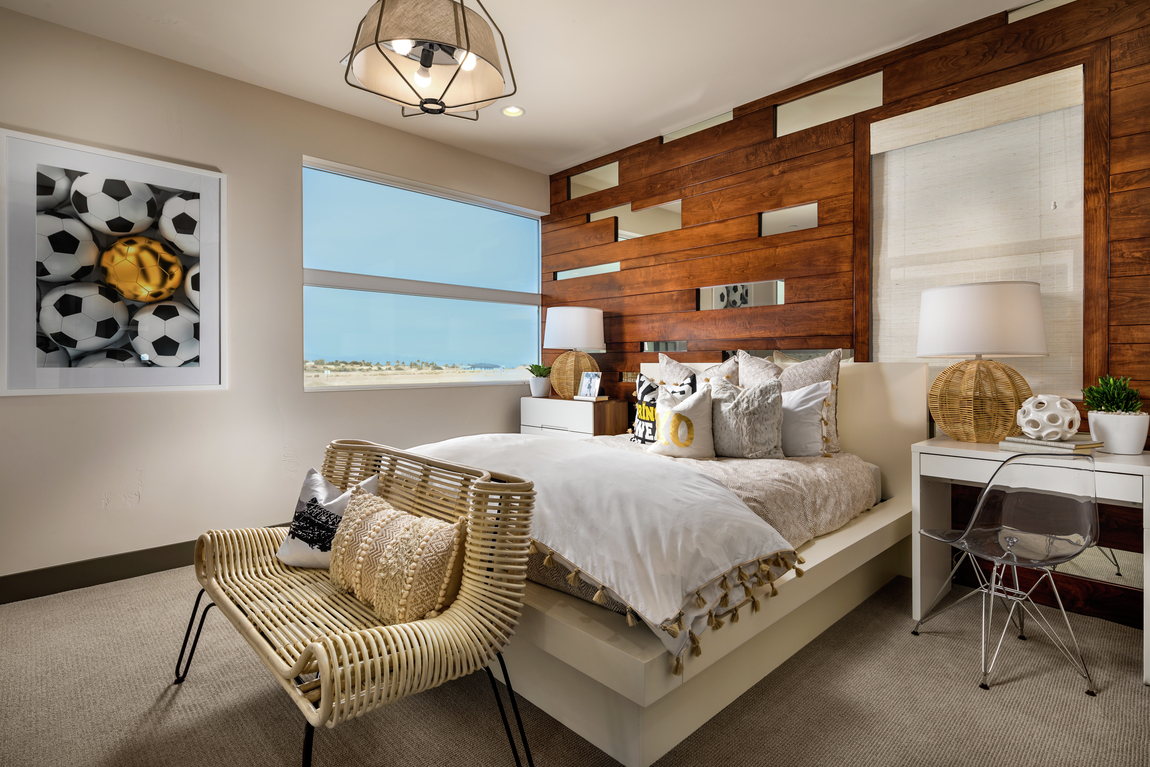 Integrate with Nature
Light is very important and bright environments are key in mid-century modern design. The liberal use of windows and multiple outdoor views helps bring in natural light and acts as a connection to the outdoor world. These designs allow light to flow into rooms from a range of angles and reduce the need for artificial lighting that can clutter a minimalistic design.
Expansive panes of glass and sliding glass doors are ideal in this form of interior design. There is a strong connection to nature with many modern homes featuring walls of glass, large windows carefully placed to frame views to the outside, creating a calming feeling.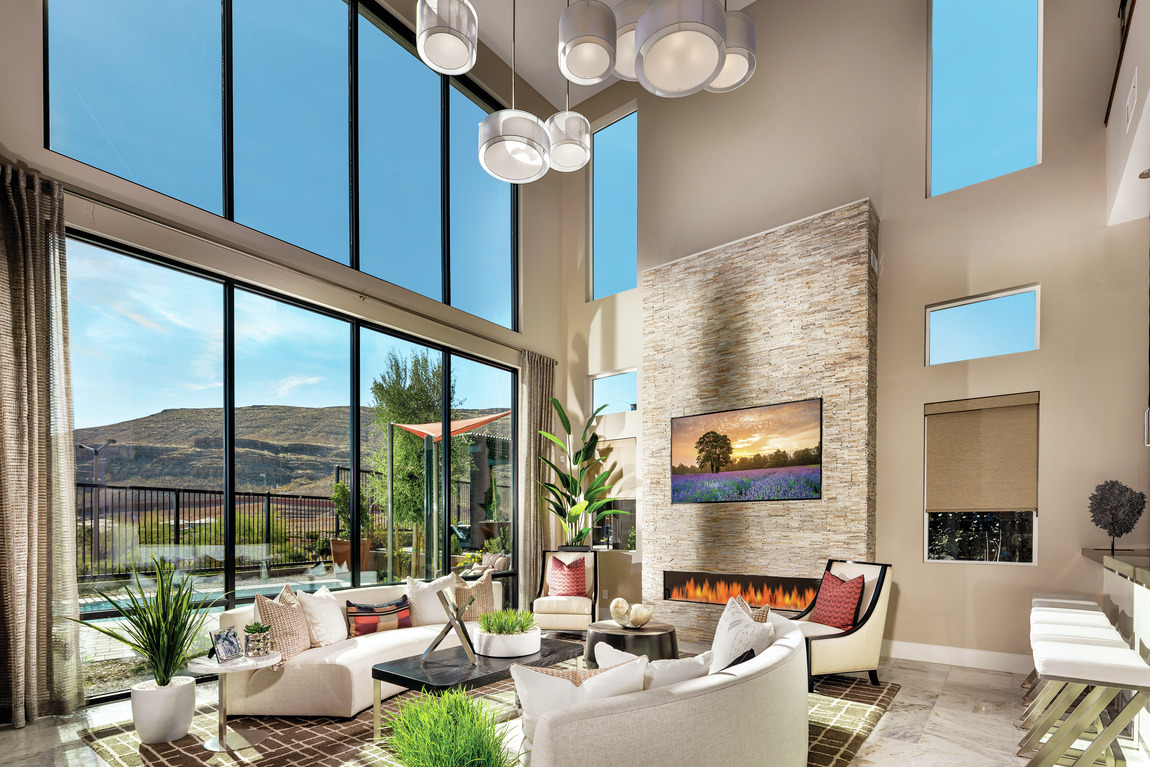 In addition to large windows, a dynamically sloped ceiling became a defining feature of the interior space of mid-century homes. The slope dramatically draws your eye from the low side of the room to the highest point. Clearstory windows are often used beneath a sloping roof and added above sliding doors. This modern interpretation accented the transparency of a glass wall as it connected the interior to the exterior.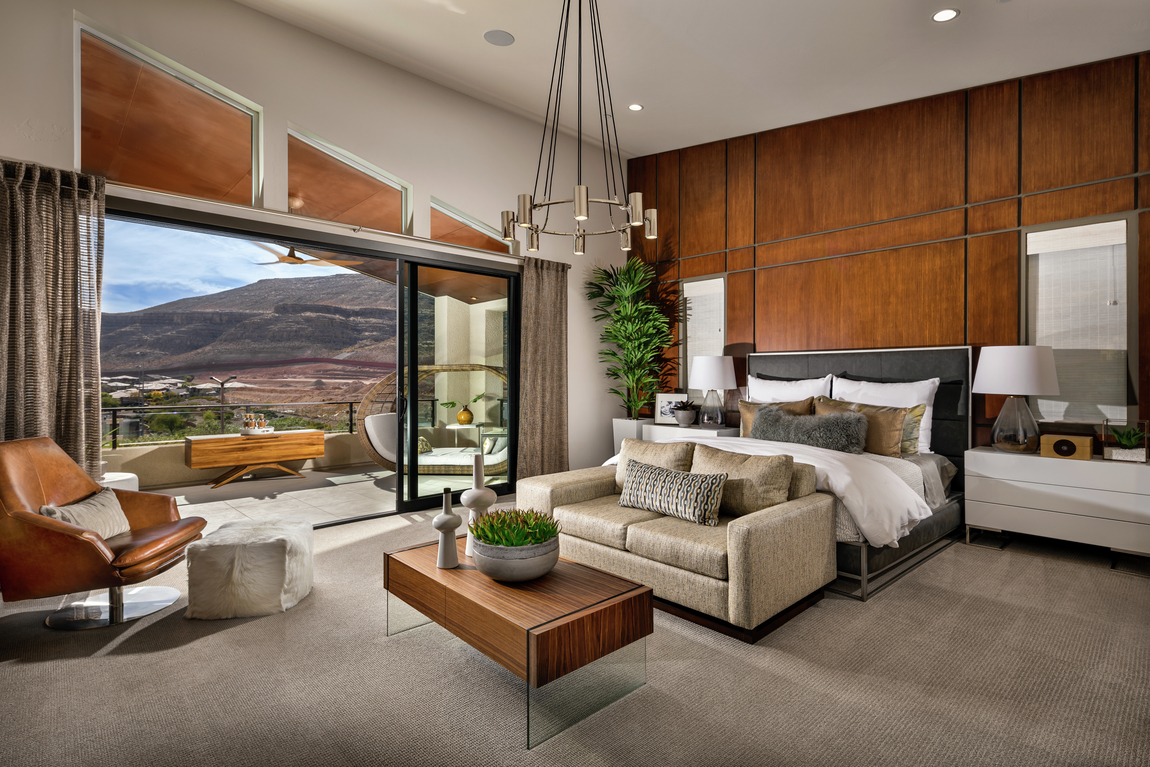 Add a Bold Splash to an Organic Palette
Earth tone-inspired color palettes are the bedrock of a mid-century modern interior. White, tan, beige, black, gray, and glaucous blue are popular mid-century hues. Incorporating bold and saturated colors in one or two pieces can break the tedium and add a pulse of interest. Keep accessories sparse and well-chosen. Using glass elements and natural textiles results in a balanced sense of style that is comfortable and timeless. The minimalist design of this era commonly relies on simple shapes, clean lines, lack of ornamentation, creative use of materials, bold colors, and geometric patterns. A mid-century home aesthetic is truly a classic style that will not lose momentum anytime soon.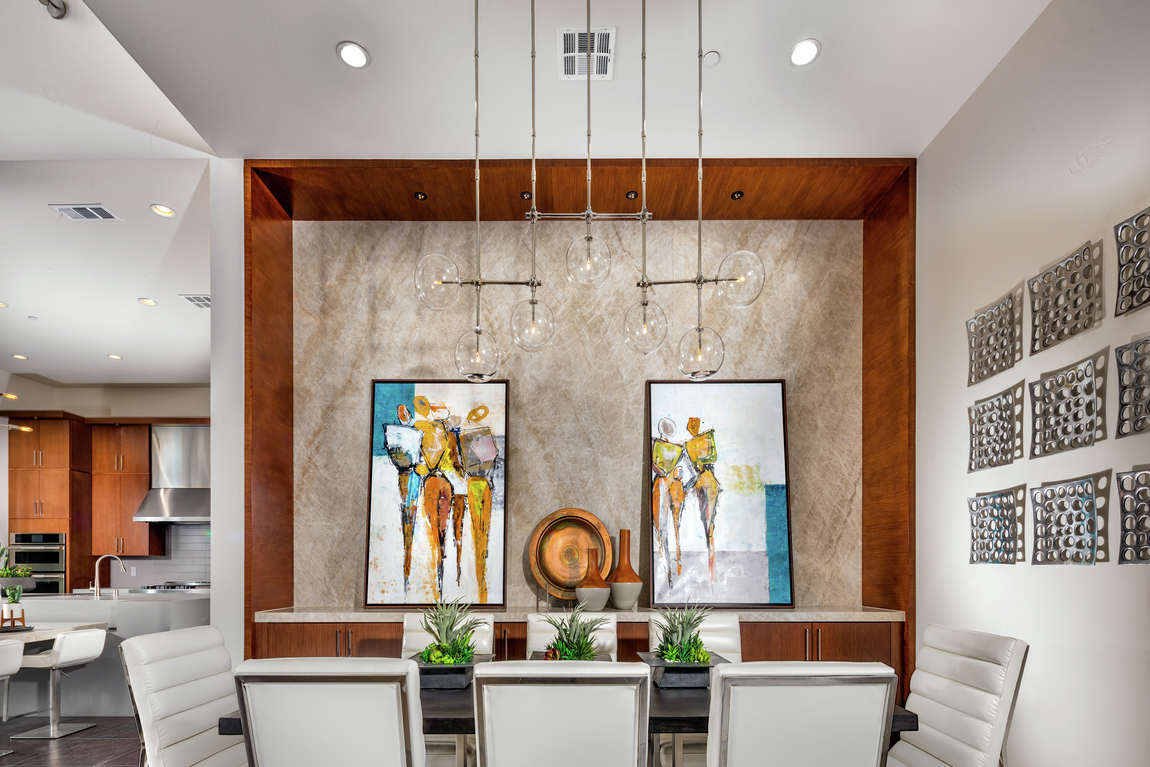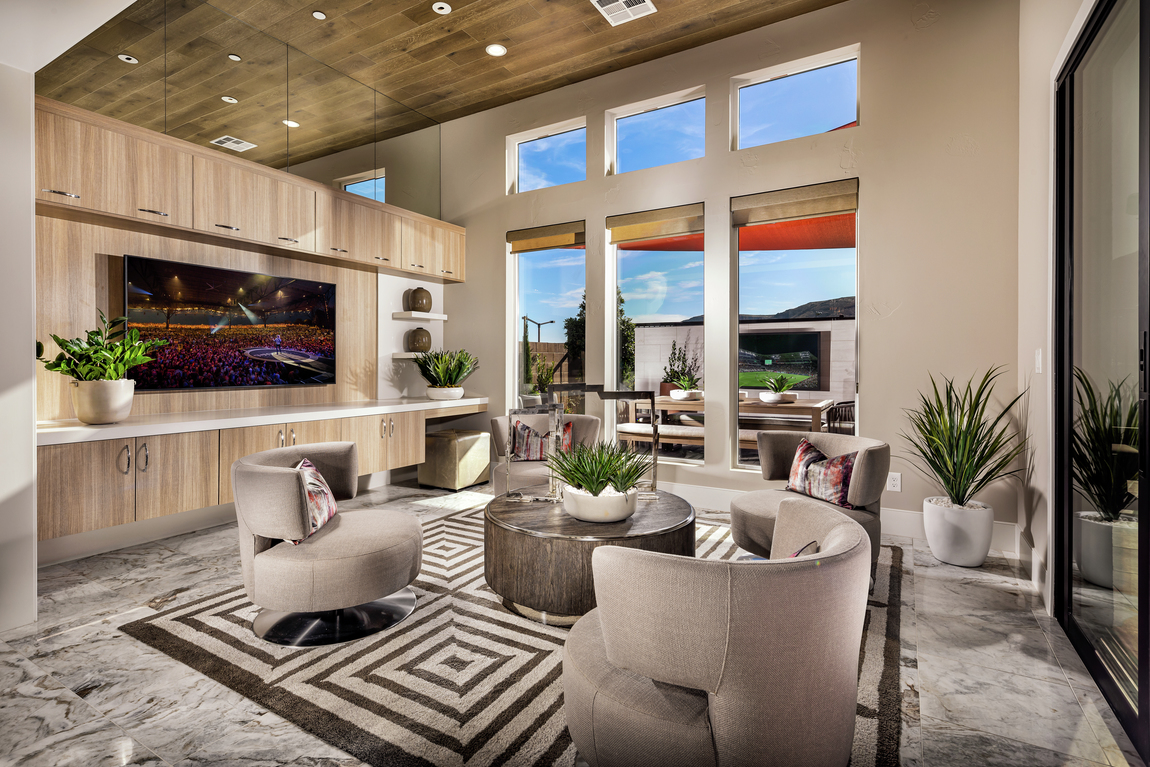 If you're interested in applying a mid-century modern design to your new construction home, our personal design consultants can walk you through various options as part of your Toll Brothers Design Studio appointments.