Last updated on August 18th, 2022
What's the first thing you see when you enter a new home? At Toll Brothers, we think about this question a lot – from the moment we begin designing the floor plans for a new home community to the grand opening of one of our professionally decorated model homes.
While distinctive architectural design is critical to creating that 'wow' factor when you open the front door, the right décor can also serve to elevate any space. We asked Angela Harris, CEO and Principal at TRIO and frequent collaborator on the interior design of our Toll Brothers model homes across the country, to share some of her favorite trends and ideas in entryway décor.
They say you only have one chance to make a first impression. Consider these tips for creating an entryway that makes an instant impact.
Décor
Start by looking at your space with fresh eyes. When determining how much or how little décor you need, scan the room from left to right and determine where the eye naturally focuses when you enter the home. "I like to make sure I see my favorite pieces when I walk in, so wherever the eye naturally falls, focus your efforts there," suggests Harris.
Lighting
Lighting is key. In addition to the natural light at your entry, think about how you can create light at different levels. If you have a larger foyer, maybe there's a console table with a lamp, in addition to an overhead light. "I personally love a bold fixture at the entry – it really sets the tone for your home and is a great opportunity to show off your design style," says Harris.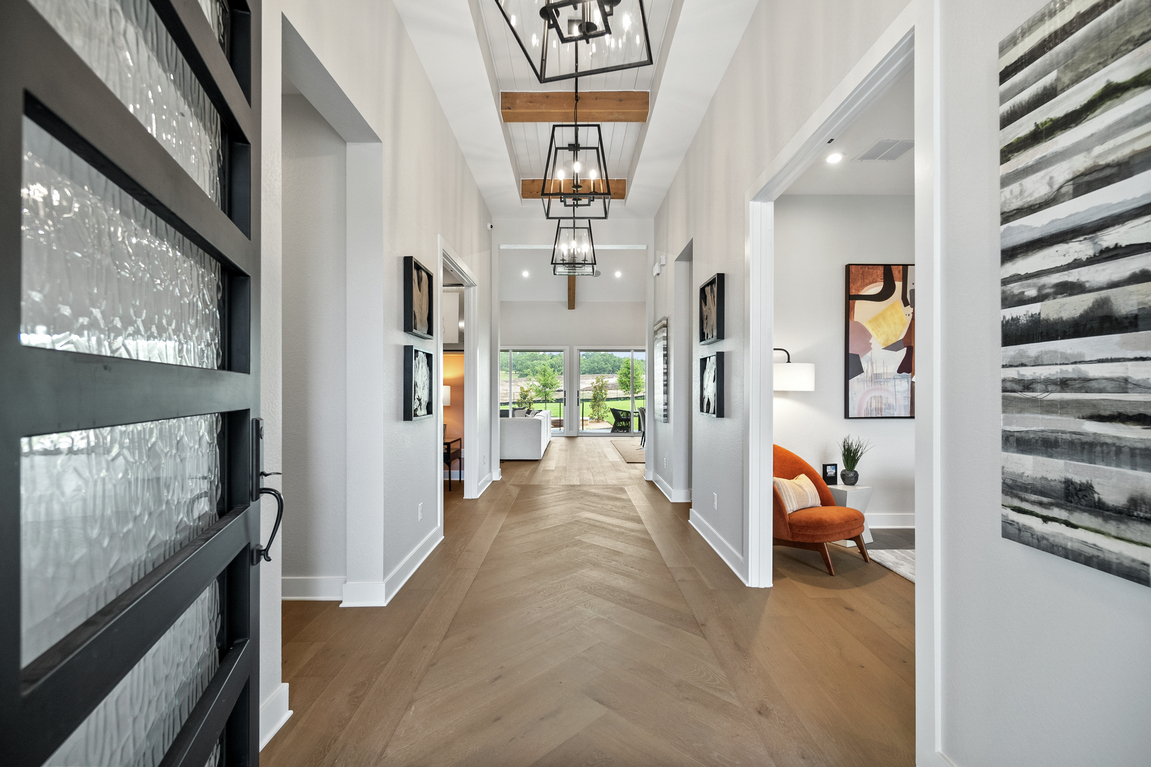 Flooring
The entry is also a perfect, low-risk place to get a little creative with flooring, particularly tile. "It's a great way to bring in pattern and color in your flooring without a major commitment," says Harris.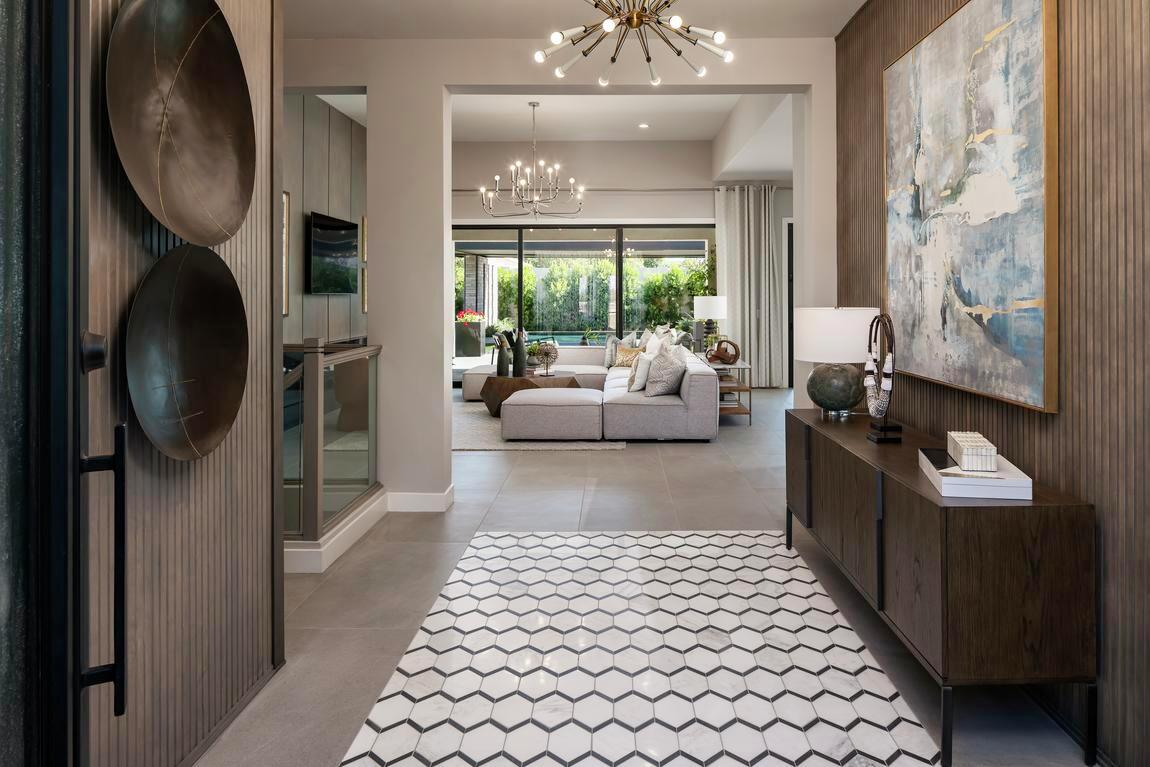 Art
When it comes to art, don't just focus on the walls. "I love incorporating sculpture in an entry," says Harris. "It's a great way to use space, especially when you have structural elements such as a staircase, which can create the perfect art nook."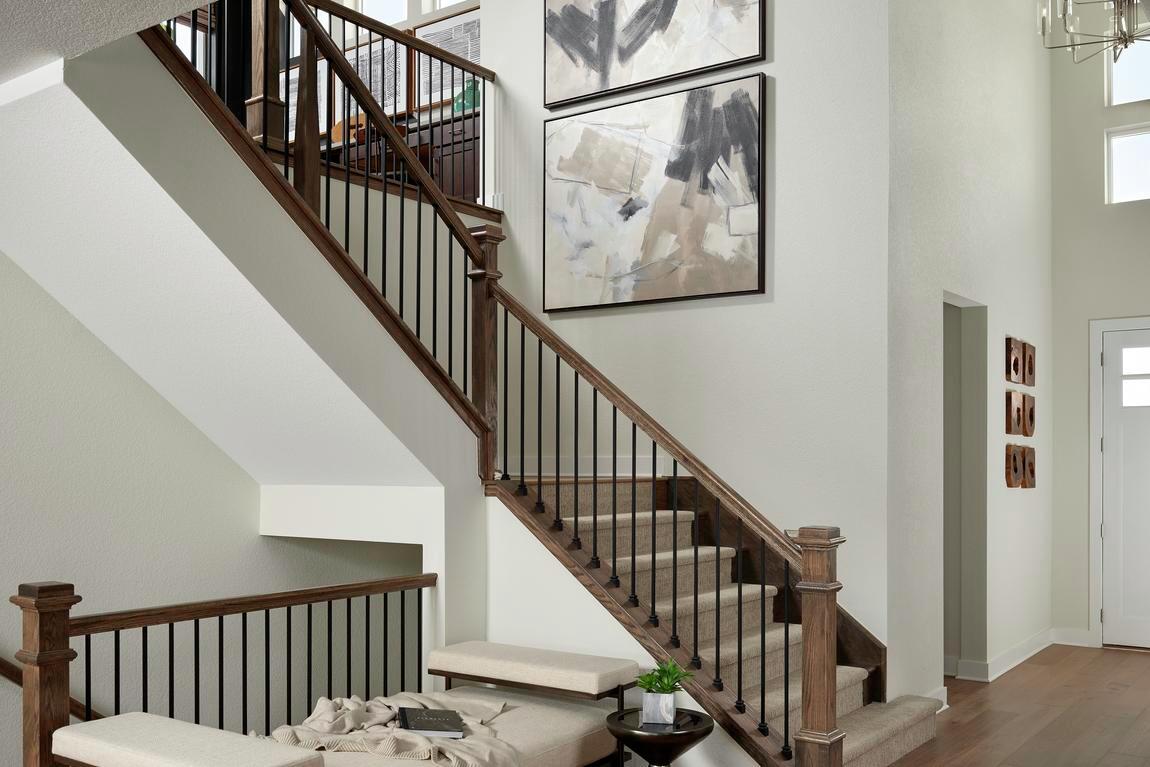 Storage
A lot of times, the entryway is where clutter tends to build. "We toss off our shoes, kids backpacks, etc.," says Harris. "There are so many options now for chic, smart storage solutions to keep those things organized or tucked away, which will not only help make a better impression on your guests, it will be less stressful when you arrive home, too." Work with the structural elements of your home to create a gracious entry space by including storage baskets, a narrow console table, or hooks on one wall as you walk in.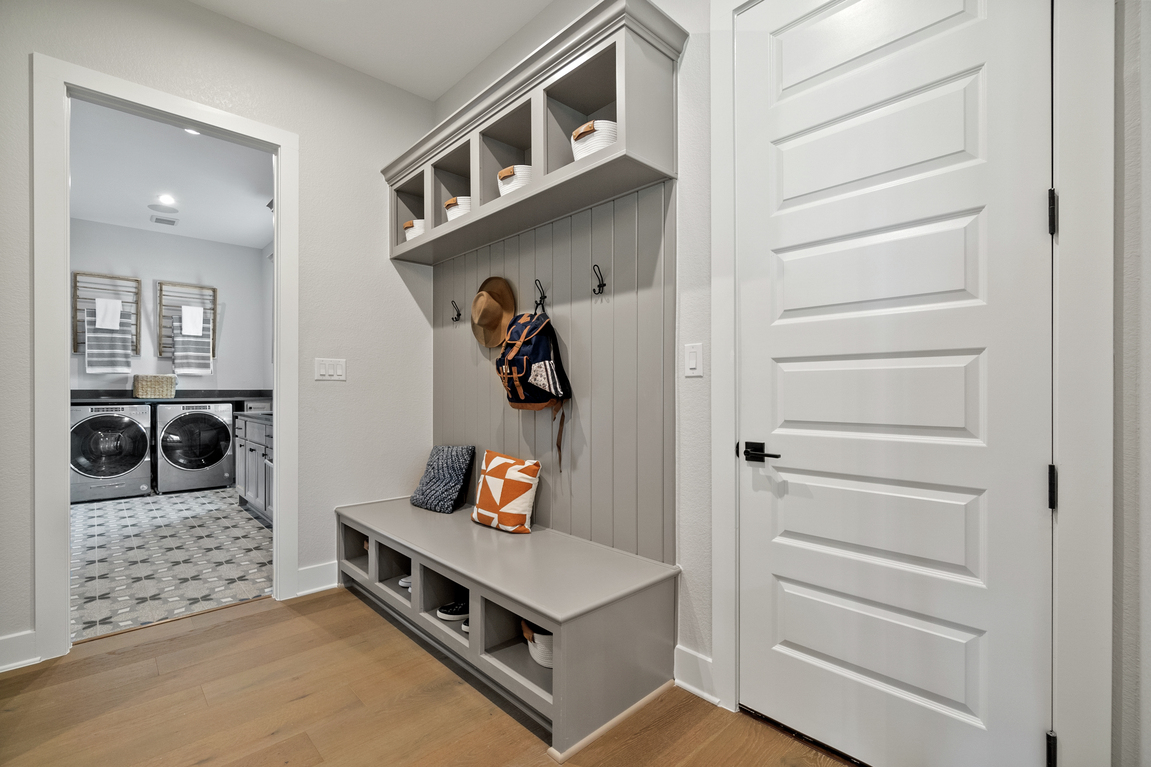 Whether you are remodeling your current home, or designing your Toll Brothers dream home, these entryway décor ideas are sure to inspire, and help you create a lasting impression.
Toll Brothers design options vary by market, community and home design across the country. For more information regarding design options offered in a specific Toll Brothers community or home, please visit our website or reach out to one of our Online Sales Consultants.