Last updated on August 24th, 2022
When decorating for a family, it can be difficult to strike a balance between fun and functional. From color to texture, kids and adults typically have different ideas of what makes good bathroom design! Adults look for low-maintenance fixtures and easy-to-clean surfaces, while kids prefer fun elements and easy-to-reach handles and bars.
Creating a bathroom space the whole family will love can be easier said than done, so we've found some of our favorite family-friendly elements for a beautifully styled and carefully curated bathroom. Fortunately, there are a few elements that cater to both a kid's need for visual interest and an adult's desire for elegance and practicality.
Here are some favorite solutions for creating a bathroom that the whole family will love.
1. A Sculpted Spout
The bathroom spout is one of the most crucial elements in a modern bathroom. It has to be both functional and fashionable as well as easily cleaned and low-maintenance. A faucet with a long spout is a great match for families with tiny tots that can't quite reach the sink. A high, protruding spout makes cleanup easy, while a deep basin reduces splatter. Check out the Devonshire and Alteo faucets from our friends at Kohler.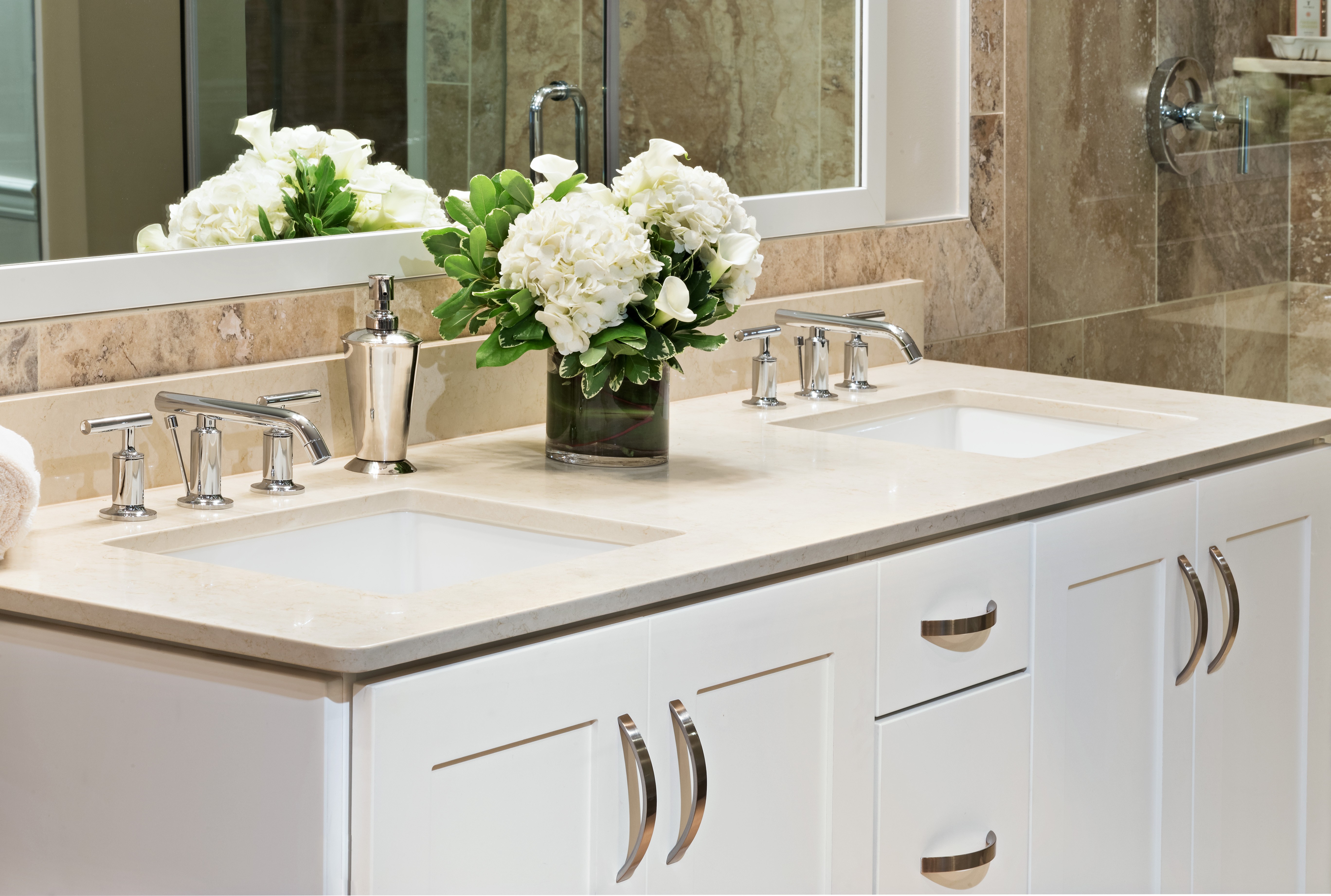 2. Pattern Play
While the kids probably want brightly colored cartoon characters dancing across the bathroom, you might prefer something more subdued. Compromise with a bright and bold shower curtain in vibrant red or nautical blue. Incorporate a pattern the whole family can agree on, like a classic vertical stripe, repetitive pattern, or abstract colors.
3. Storage Solutions
Bathrooms are home to playful bubbles and bath toys—but they also house chemicals and products that may be dangerous to kids. Keep dangerous items out of reach by utilizing a vanity with drawers and cabinets to keep medicine, cleaning products, and messy soaps stowed away. To satisfy curiosity and keep kids' necessities within reach, opt for a model with smaller drawers for their products and deeper shelves for yours.
4. Handheld Helpfulness
A brilliant solution to bath-time mayhem is a reachable grab bar! By creating a safe shower environment, kids will feel more in control of the clean-up process and will be able to safely rinse off. If your kids are too young to bathe themselves, the grab bar makes it easy to aid them. Adults can also enjoy this feature because of its ease of use and reachability. This curved grab bar is great for people of all ages who are trying to reach for soap, getting in or out of the shower, or simply trying to balance.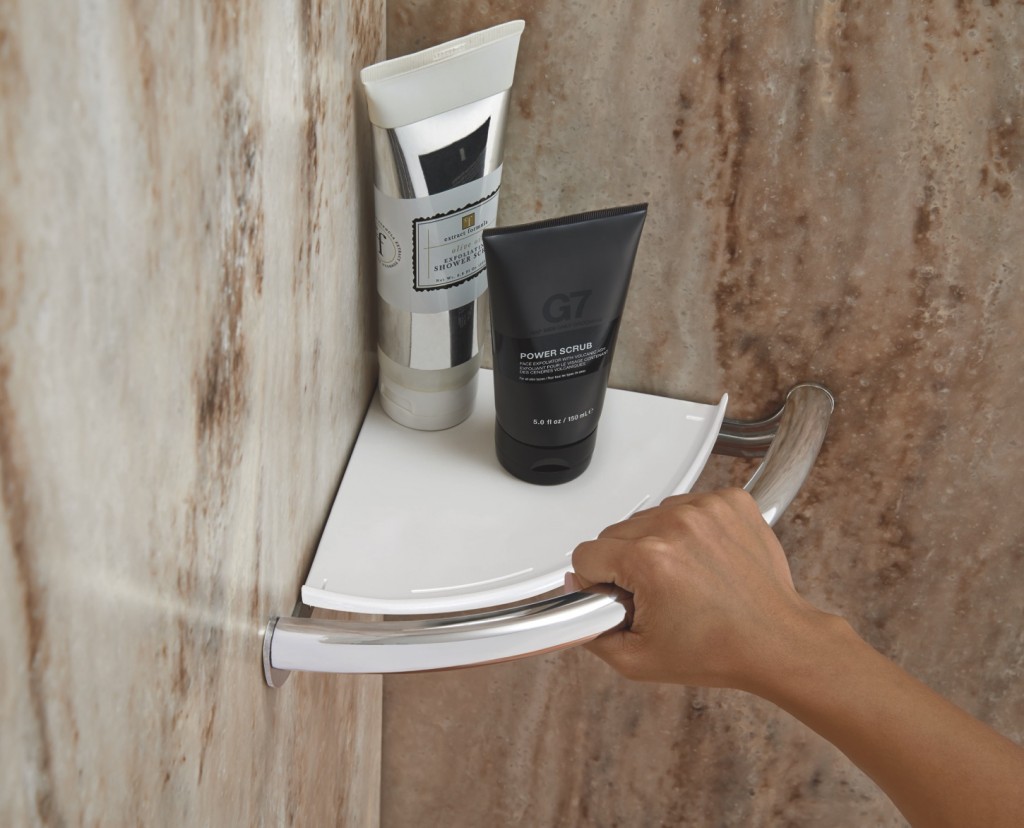 These simple family-friendly bath solutions are great for new parents or a full family of five. What are some of your favorite family-friendly bathroom elements? Let us know in the comments!
Kerrie Kelly, an interior designer who writes for The Home Depot provides tips and advice on updating your bath with hardware and accessories that are family friendly, contributed to this story.