When it comes to interior design, many homeowners are keen to create an environment of modernity and originality. High-contrast interior design achieves this by combining diverse elements within a defined space, creating visual interest and infusing a sense of depth and balance within the various rooms of a home.
Blending light and dark color schemes, incorporating different floor and wall textures or arranging contradicting furniture shapes are just some options for adding high-contrast design elements to your home. These and other examples are explored here, along with some of our favorite high-contrast interior designs from Toll Brothers model homes across the country. By incorporating these tips in your luxury home design, you're sure to create a lasting impression.
The Beauty of Color
Incorporating a unique selection of colors can immediately transform your home and create a distinct atmosphere within each living space. Adding dynamic, vibrant accents to your neutral backgrounds creates a lustrous, sleek look.
Another option is a grey, black, and white scheme that introduces a post-modern feel, whether it's black curtains that overlap crisp white walls or a grey tile in the kitchen and bathroom that complement a cream-colored marble countertop. You may prefer a more abstract approach with a patterned, eye-popping wallpaper that contradicts a natural wood flooring design. The options are endless when looking for ways to apply color contrasts to your living space.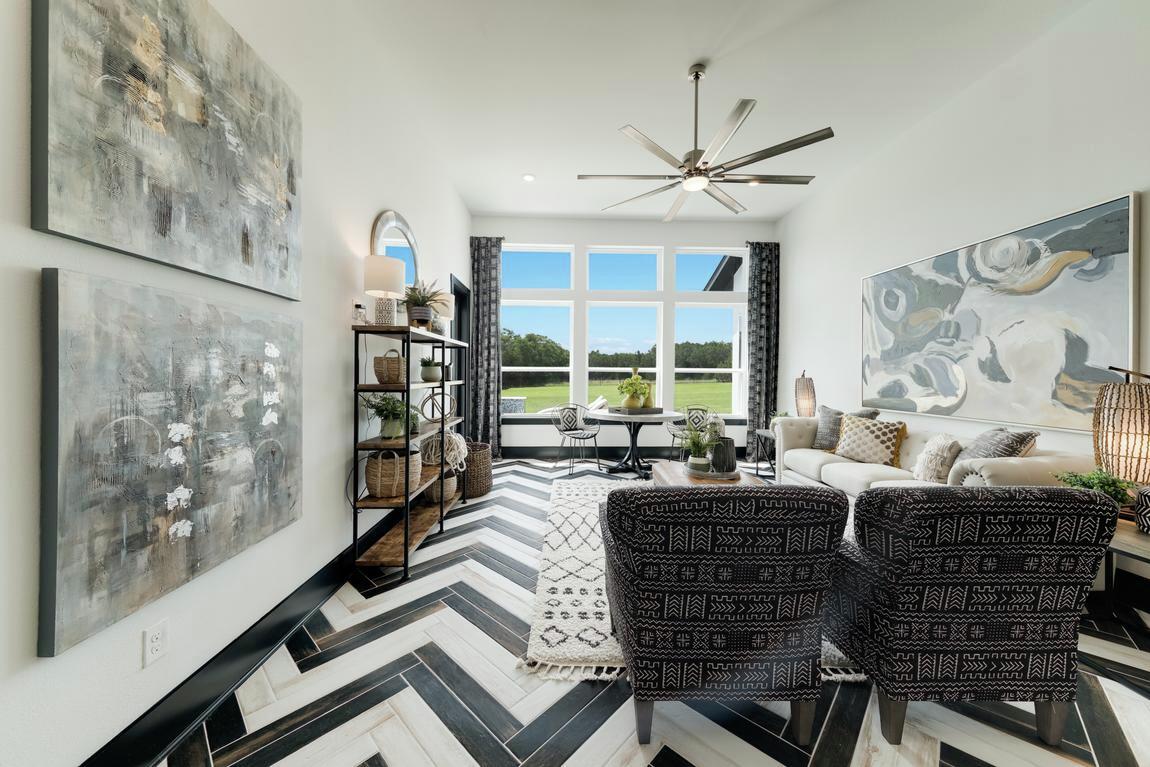 Textured Materials Add Interest
Add interest by utilizing diverse textures and materials within the neutral palettes of your home. This creates a sense of interactivity that can bring your gathering spaces to life.
Rediscover the identity of your kitchen with a creative, tiled backsplash that starkly contrasts stone countertops or a copper oversized sink. Add a velvet ensconced couch that contradicts the patterned flooring in your great room. Or incorporate mixed metals throughout the home, such as gold accents in the bathroom that can add warm tones to its typically cool, porcelain features.
Textured contrast throughout your space is an excellent way to make an impression and create a different mood in each room of your home.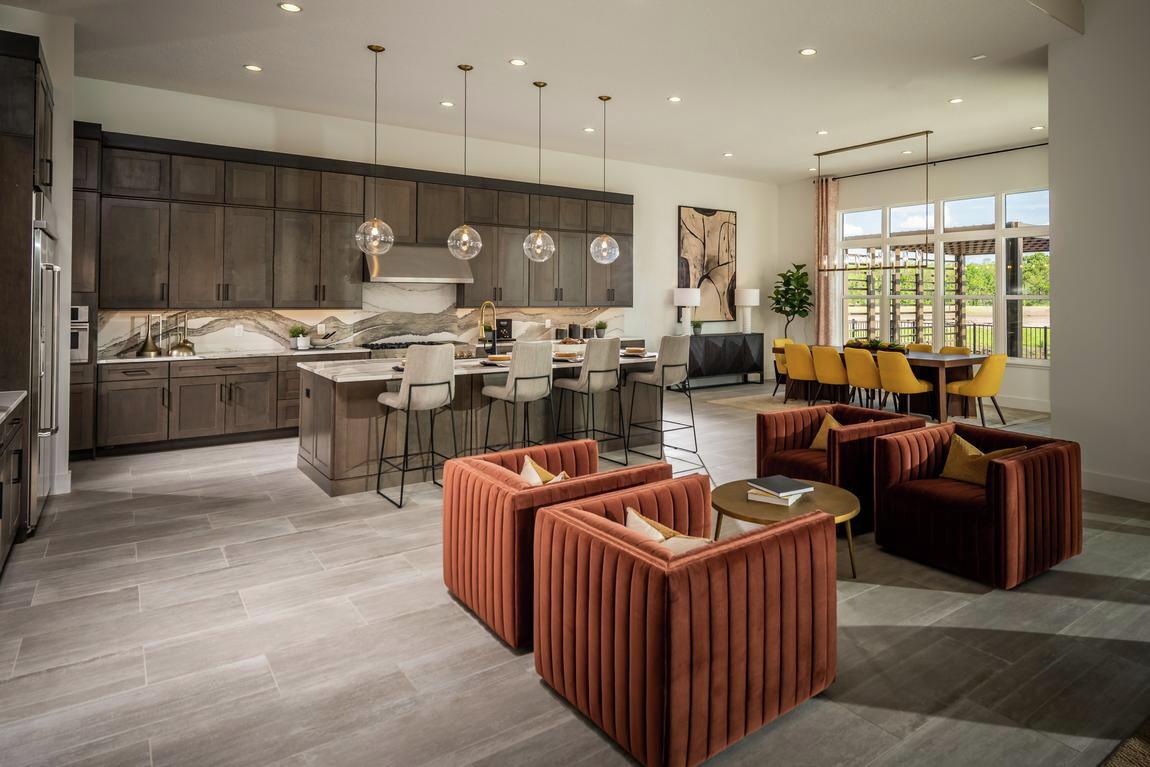 Finishes that Catch the Eye
The design finishes throughout your home can have a considerable impact. A shiny gloss finish on your kitchen island and countertops is a great start, but consider further accentuating this design element by adding a matte finish to your cabinetry. Another example is adding an eye-catching accent wall to your white-tiled bathroom. These unexpected finishes help create a sense of originality and depth, taking even the smallest details of a room to the next level.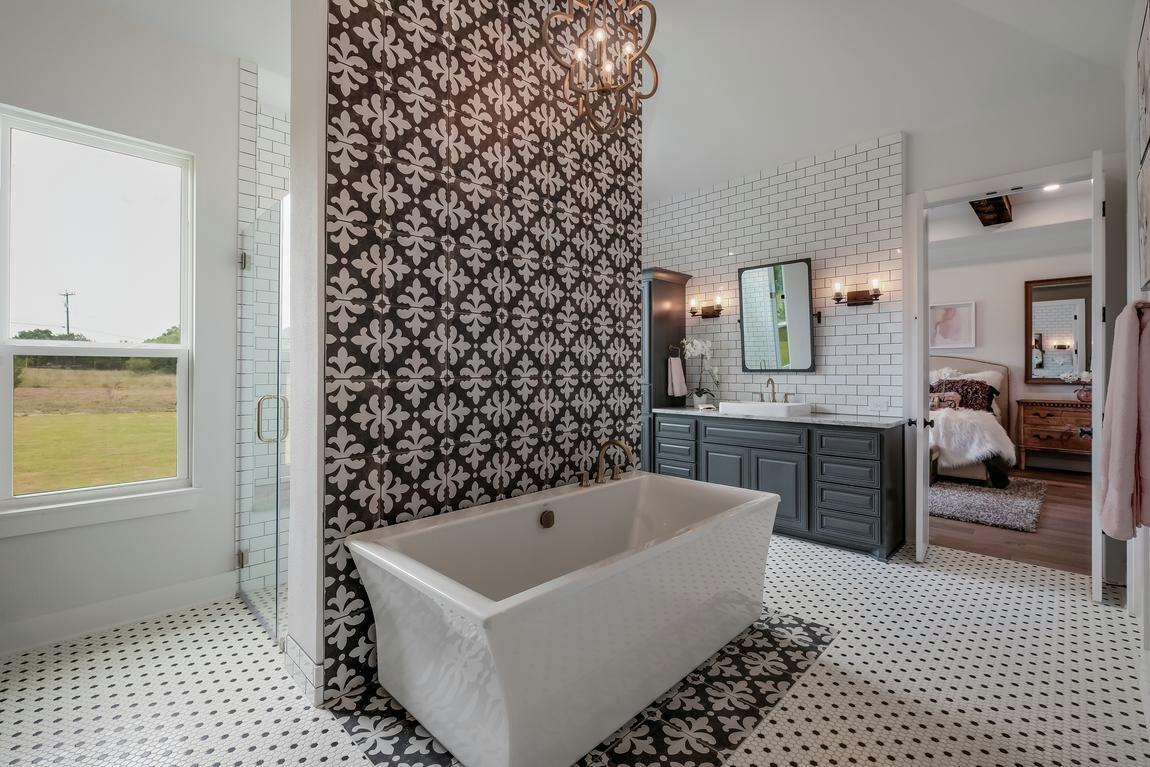 Accessorizing is the Key
As important as contrast is in the foundational pieces of your home, the way you decorate and accessorize is an integral factor in achieving harmony and cohesiveness within your interior design. Don't be afraid to think outside the box when choosing complementary pieces that accent the staples of a room. Contrasting art pieces and paintings, oversized rugs with abstract designs, or hanging plants and greenery effortlessly add balance and creativity to any room.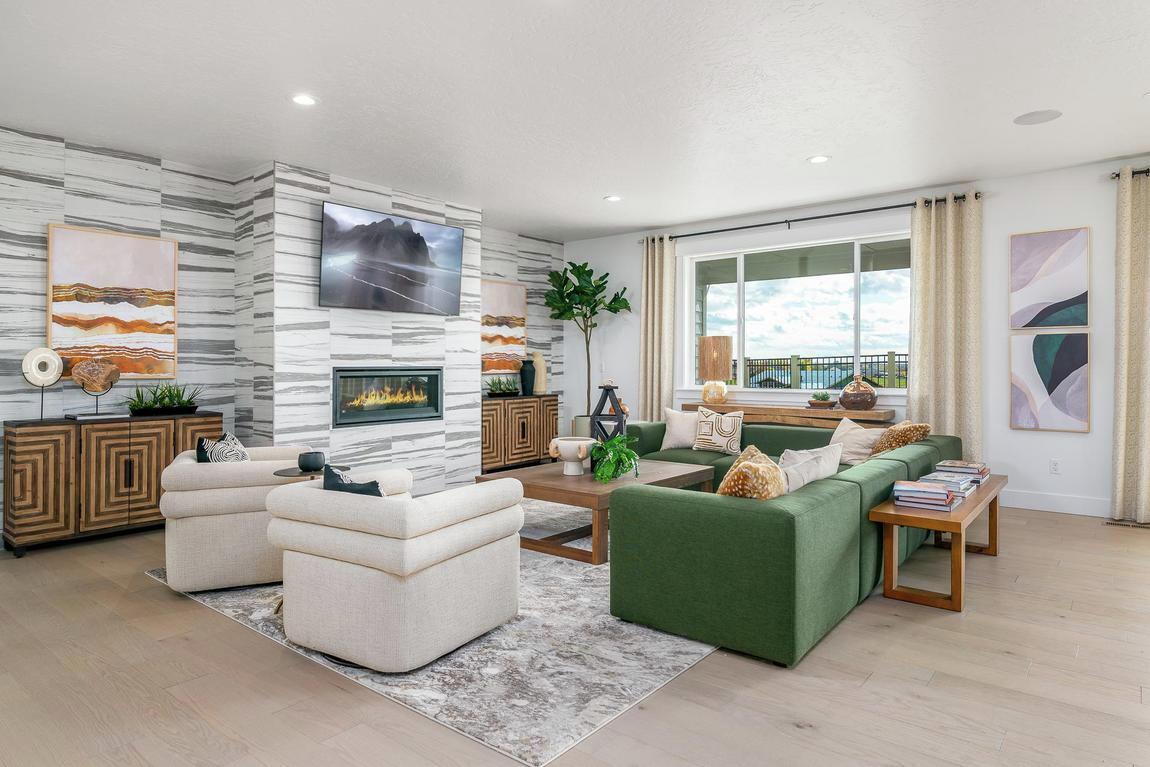 Explore the array of design options, finishes, and fixtures available to Toll Brothers home buyers at the Toll Brothers Design Studio. Our professional Design Consultants can help you achieve the high-contrast interior design you are looking for in your new Toll Brothers luxury home.