4 Key Design Elements of a Wellness Sanctuary at Home
Last updated on November 22nd, 2023
Wellness continues to be an important element of interior design. As we all spend more time at home, there is more of an emphasis on creating retreat and spa-like spaces to relax and recharge. Biophilic design elements, natural materials, and an emphasis on bringing the outdoors in are incorporated. Explore the key design elements of a wellness sanctuary inspired by Toll Brothers model homes across the country, and let us know in the comments how you would personalize a calming retreat in your new home.
Key Design Elements to Consider in a Wellness Sanctuary at Home:
Incorporating Natural Materials
Natural materials such as rattan, wicker, concrete, and wood are commonly preferred in interior design due to their sustainable and timeless properties. Durability and quality are well-sought-after traits when considering furniture pieces or structural elements for an interior space that is designed to last. Many natural materials can be used both indoors and outdoors, making seasonal transitions for indoor-outdoor living more attainable.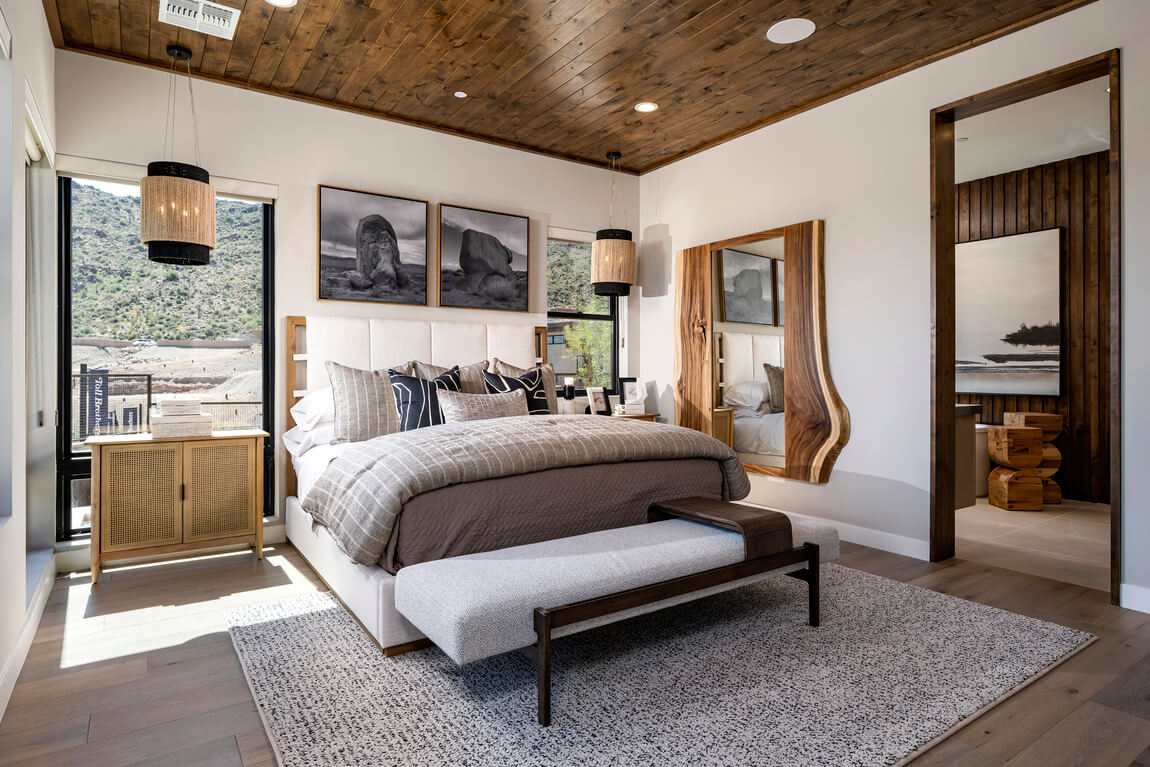 Biophilic-Inspired Design
Considering the popularity of indoor-outdoor living, natural interior design creates a look that feels authentic and pure – inspired by nature. Incorporating mineral shades, greens and raw, unfinished textures can elevate any space to feel more organic and minimal. Biophilic design has therapeutic benefits including boosting one's mood and improving focus. Biophilic design is especially preferred in work environments due to its positive impacts on productivity. By maximizing views of nature and incorporating natural elements indoors, optimal health and wellness can be maintained daily.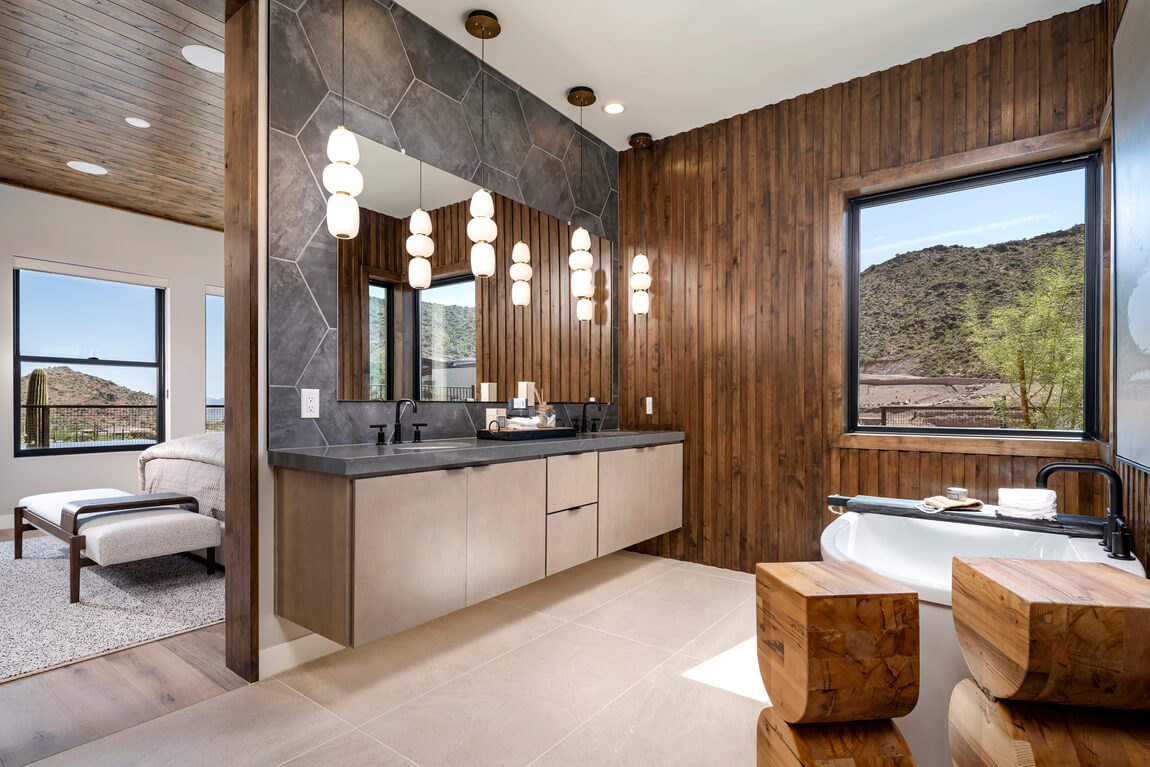 Maximizing Natural Light
Natural light is essential for overall well-being, including the benefits of increasing focus and improving sleep habits. Embrace natural sunlight in your new home and develop new hobbies such as reading or yoga. For plant enthusiasts, natural light indoors is essential for the optimal health of plant life. Aside from the multitude of health benefits, spaces providing ample natural light are aesthetically pleasing and can make any room feel more welcoming and spacious. Design tips for maximizing natural light in your home include using lighter color palettes and wallpaper patterns and incorporating the use of mirrors to reflect light throughout the space.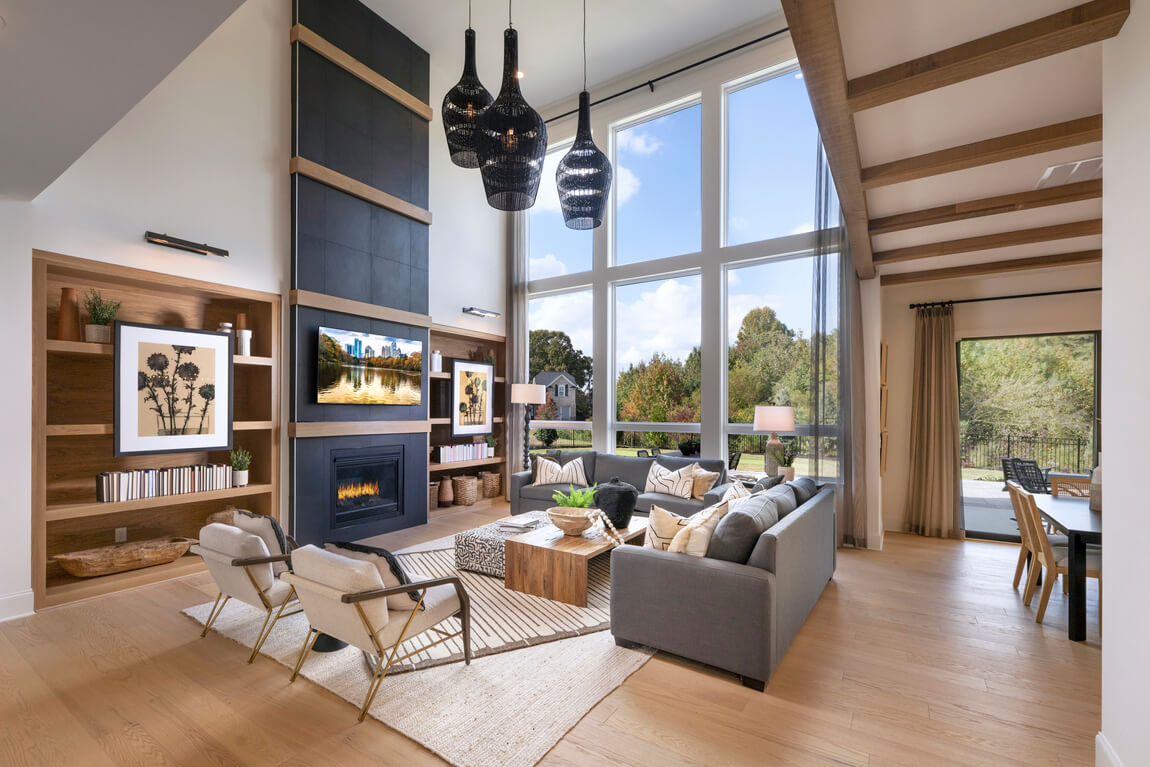 Earth Tone Color Palettes
The color palette of a space often determines the overall mood of the surroundings. Consider earth tone palettes including shades of green, beige, or gray to emphasize the purpose of the space – an authentic retreat designed with wellness in mind. This neutral color scheme is versatile and can blend seamlessly with any selection of furniture and preferred design style. Earth tone color palettes represent the beauty of what can be seen in the natural world, creating a soothing atmosphere that enhances the feeling of security and peace while indoors.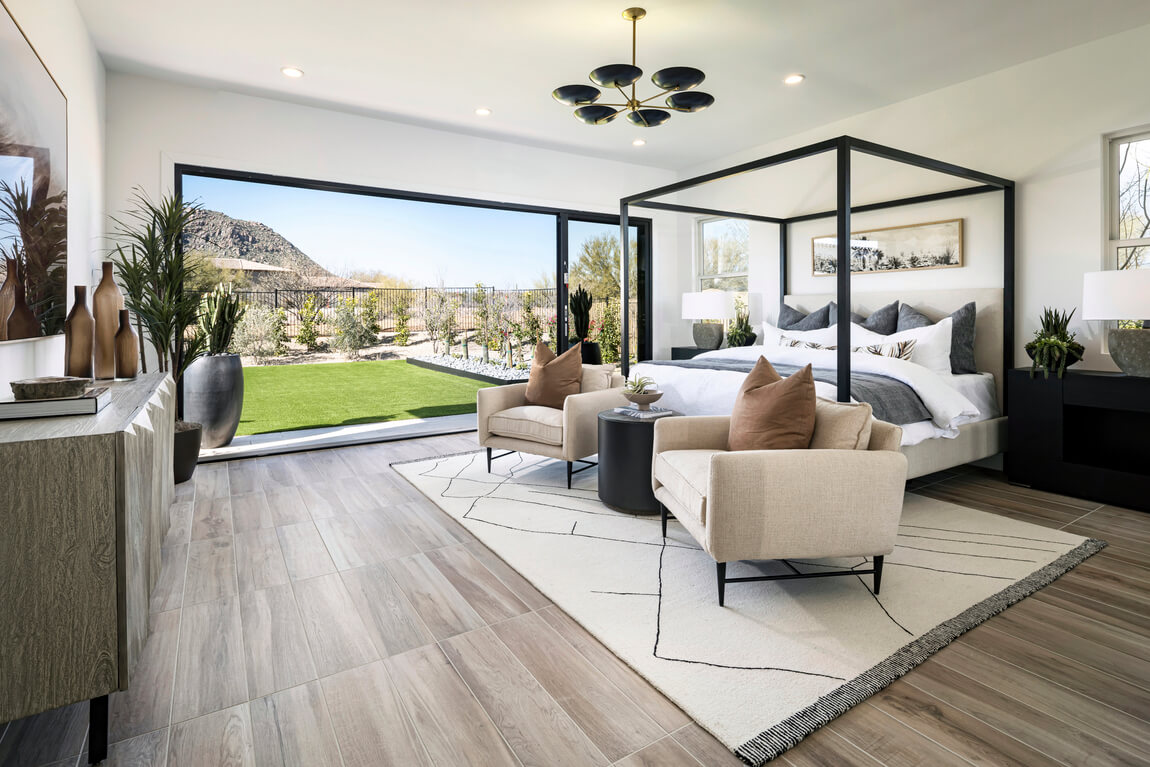 Visit our blog to explore design ideas for your new home and discover dream home inspiration on our Pinterest boards.