Last updated on August 24th, 2022
Back in the 1970s, when baby boomers were young adults between the ages of 18 and 34, only 25% of them still lived at home. Today, you'll find 31% of adult children living at home, with many choosing to extend their stay due to financial considerations and a host of other reasons.
The good news is, 61% of parents feel positive about the arrangement. Many parents see their adult children as friends and find that living together creates an even stronger bond.
Some tips to help foster a positive experience include:
Honest Communication
Even though you are, and always will be, the parent, it is important to listen to your adult child openly and respectfully. Working through each other's expectations up front helps minimize potential misunderstandings down the road. Make it a point to agree that, if issues do arise, you'll discuss them promptly and honestly.
Timeline Expectations
The biggest question when an adult child moves home is often, "For how long?" While the answer may not be black and white, it is important to set some expectations regarding the length of stay. To create motivation, divide the planned time into smaller increments, with goals established for each period. If the goal isn't achieved, discuss the situation and establish a plan for getting back on track.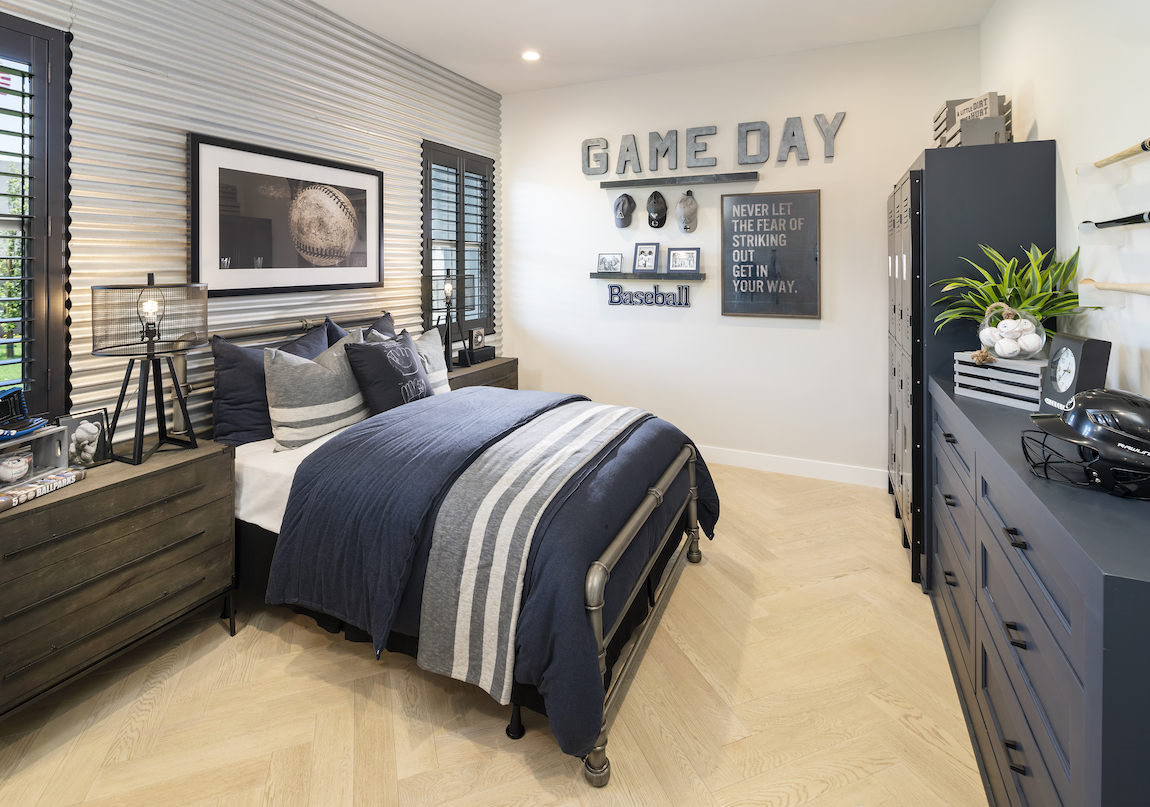 Financial Responsibilities
Even if your child is moving home for financial reasons, having him or her pay rent or help with some of the utilities is a smart idea. If possible, put this money into a savings account and return it to them when they move out.
Ground Rules
It is important to set clear expectations in any living situation. Rules around cleaning, household chores, and guests need to be defined. If there are issues that cause friction, addressing them up front helps foster positive communication with your adult child.
Personal Space
When it comes to living quarters, you may find it necessary to update your child's bedroom to accommodate their adult needs. Treat the room more like an apartment by including a small refrigerator, microwave, and mini pantry. Create a hallway-like area with a coat rack or console table and section off a living space with a sofa, coffee table, and television. To maximize space, consider transformational furniture, which does double duty to make the room more livable.
Adult children aren't the only ones moving back home these days. Aging parents are also moving in, making multigenerational homes increasingly common. To accommodate the need for more space and help create distinct living areas for various members of the family, Toll Brothers offers features such as dual bedrooms with full bathrooms and walk-in closets, along with separate kitchens and even separate outdoor spaces. Check out our 5 Benefits of Living in a Multigenerational Home post to learn more.