Last updated on April 12th, 2022
Convenience is a housing trend that never goes out of style. For many people, the perfect location means being within proximity – in some cases walking distance – to a metro station that can provide quick access to metropolitan areas.
Toll Brothers has a number of newly-opened communities that provide this perfect blend of resort-style serenity and urban excitement, allowing homebuyers to take advantage of everything these prestigious locations have to offer. These communities allow residents to enjoy the many suburban comforts without sacrificing the opportunities of city life.
Conveniently placed just minutes from metro stations, these new home collections provide the luxury living experience for which Toll Brothers is known while also providing opportune access to some of the most exciting downtown destinations in the country. With countless benefits, living near a metro station will unlock a host of lifestyle opportunities for work and play.
Sustainability and Sophistication in Freemont, CA
For many, the appeal of being near public transport is the sustainable lifestyle it promotes. Using metro stations eliminates the need for vehicles, cutting down on carbon emissions and traffic congestion and creating a more efficient life. The exquisite Metro Crossing is one of the newest Toll Brothers communities providing luxury living while reshaping the idea of urbanism.
Infusing refuge and relaxation into the heart of Silicon Valley, this neighborhood showcases a resort-like environment with pristine amenities, including a state-of-the-art clubhouse, pool, and spa. Residents are within walking distance to the BART Warm Springs/South Fremont Station, which offers superb access to much of the San Francisco Bay Area, applying an eco-friendly approach to luxury living.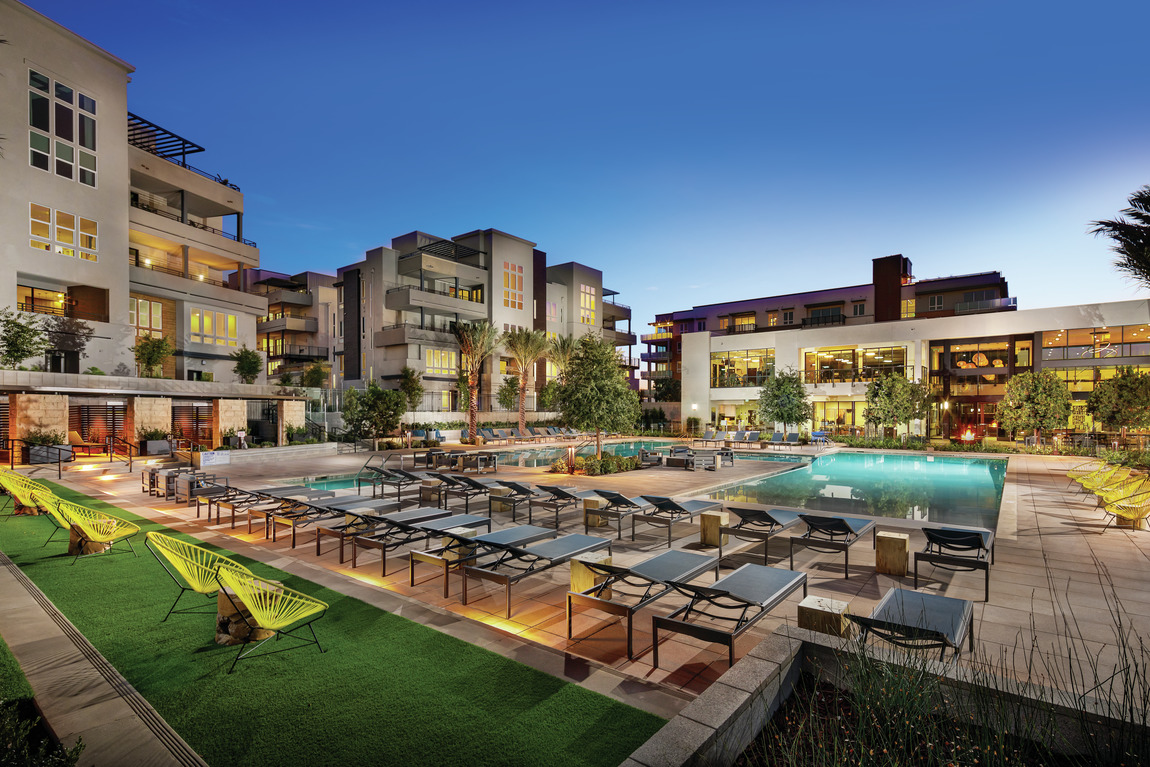 A Commuter's Dream in Media, PA
Urban areas have long been seen as a hub for ample employment opportunities and career development. However, many people have discovered that owning a home close to a train station is a more enjoyable and economical alternative to city life.
Franklin Station in Media, Pennsylvania is an ideal new home community that highlights all the advantages of small-town living while providing easy access to downtown Philadelphia. A community sidewalk leading to the future Middletown local train station will provide residents with an easy, walkable commute into Center City Philadelphia.
Residents of Franklin Station can experience all the advantages of low-maintenance living with on-site amenities that provide the perfect place to relax after a trip to Center City. Homeowners can also enjoy the tranquility of living in the suburbs without sacrificing a career in a bustling metropolitan region.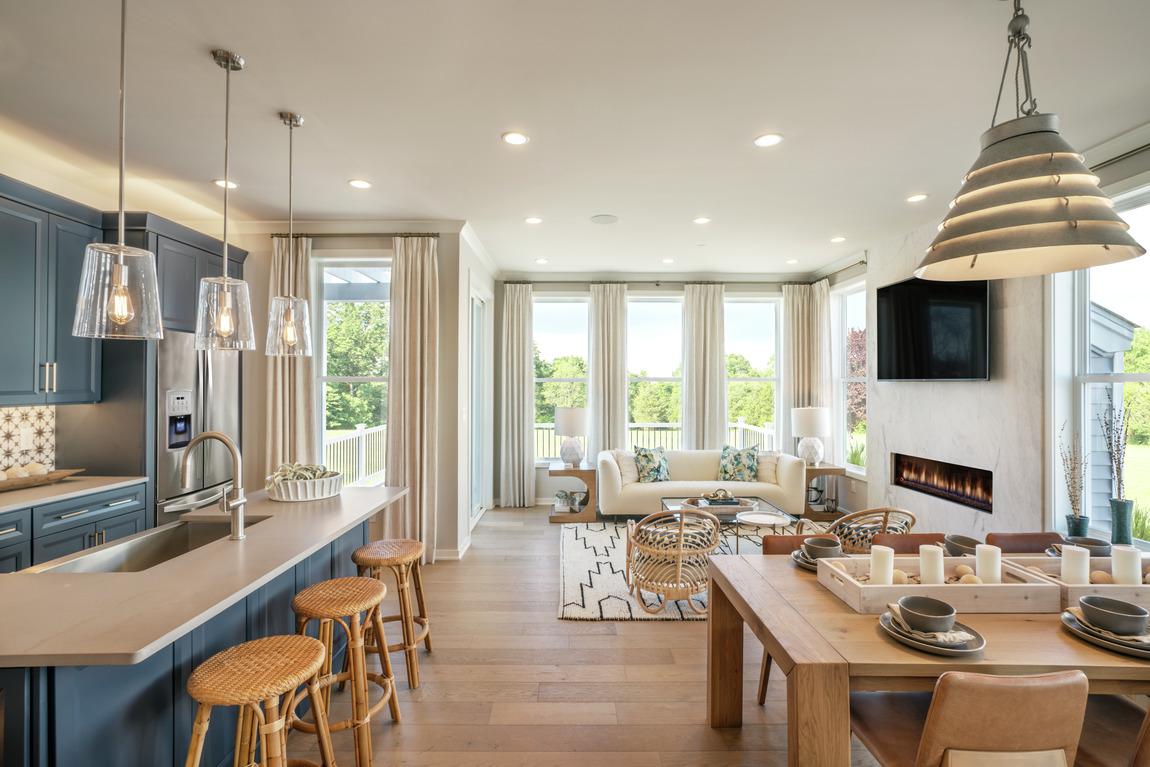 Innovative Convenience in Charlotte, NC
Many homebuyers are looking for the sought-after combination of luxury living with urban access right outside your front door. Tremont Station is a vibrant community located in the acclaimed South End of Charlotte that offers plenty of activities within a walkable distance. It also provides easy access to Uptown Charlotte via light rail.
Featuring modern floor plans and rooftop terraces, the luxury townhomes found within this community provide the ideal setting for an energetic lifestyle in a sought-after location. Residents can view local artwork or take their dog on a walk on the Charlotte Rail Trail, South End's linear park that links businesses, residents, and visitors.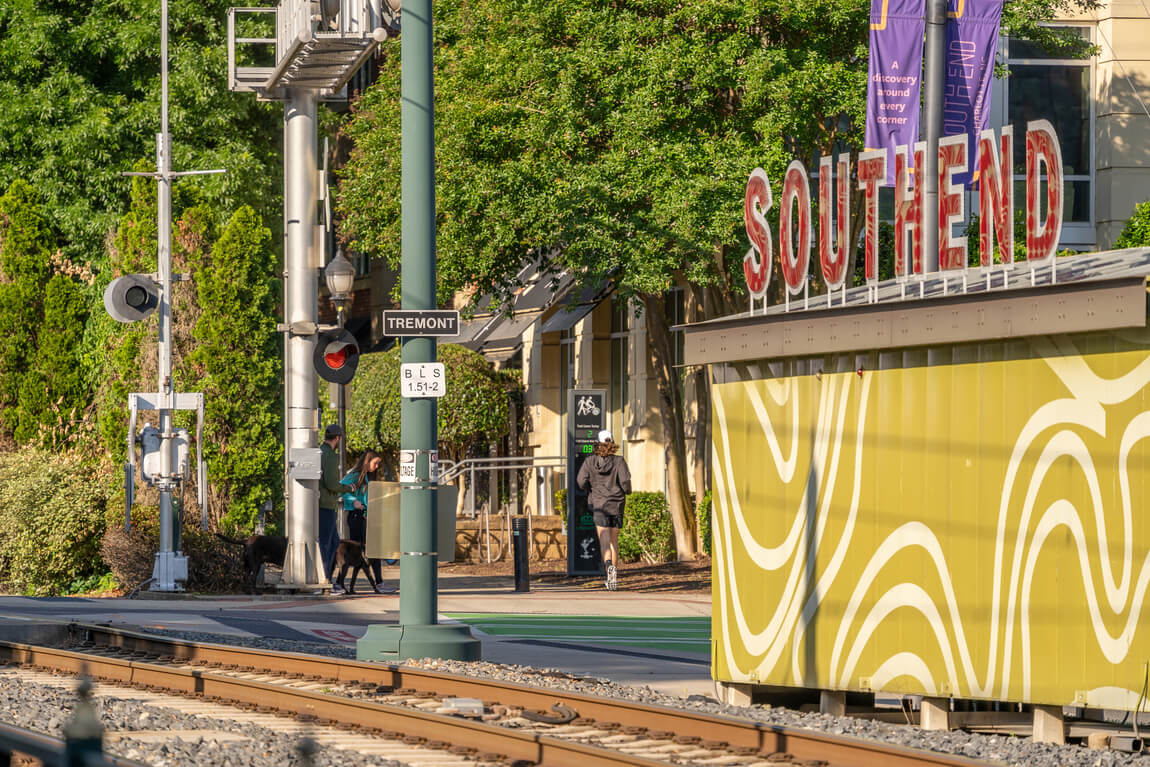 Small Town Living Close to Downtown in Decatur, GA
New Talley Station is one of the newest Toll Brothers communities in Decatur, Georgia, that combines the best in small-town living with downtown access. This new community of townhomes and stacked flats is located steps from a new elementary school, shops, and dining, just a few blocks from the Avondale MARTA station.
New Talley Station features beautifully appointed interiors with designer finishes and a floor plan to suit every lifestyle, paired with community lawns and other outdoor amenities as well as private outdoor spaces.
Decatur is known for its charming small-town feel and wealth of local amenities. New Talley Station brings both within reach in a unique and convenient location.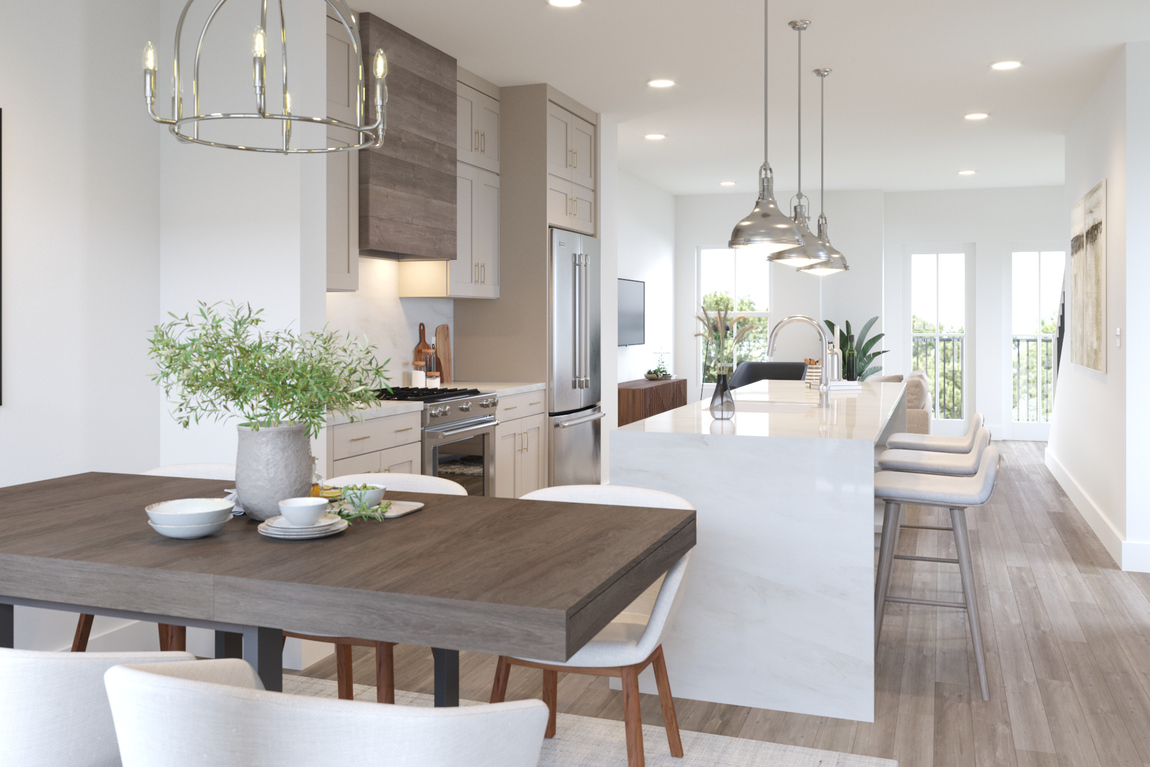 Premier Luxury Residences in Sleepy Hollow, NY
Edge-on-Hudson is an exciting transit-oriented destination with riverfront views of the Manhattan skyline and Governor Mario M. Cuomo (Tappan Zee) Bridge. Staying true to the history of the area, Toll Brothers' redefines riverfront living with these elegant modern residences with elevated finishes and thoughtful design that offer unparalleled luxury living just 25 miles from downtown NYC.
Enjoy being at the heart of a pedestrian-friendly community in a park-like setting with local shopping and dining options right outside your door. Homeowners can explore adjacent Kingsland Point Park, the vibrant village of Tarrytown, and the streets of historic Sleepy Hollow.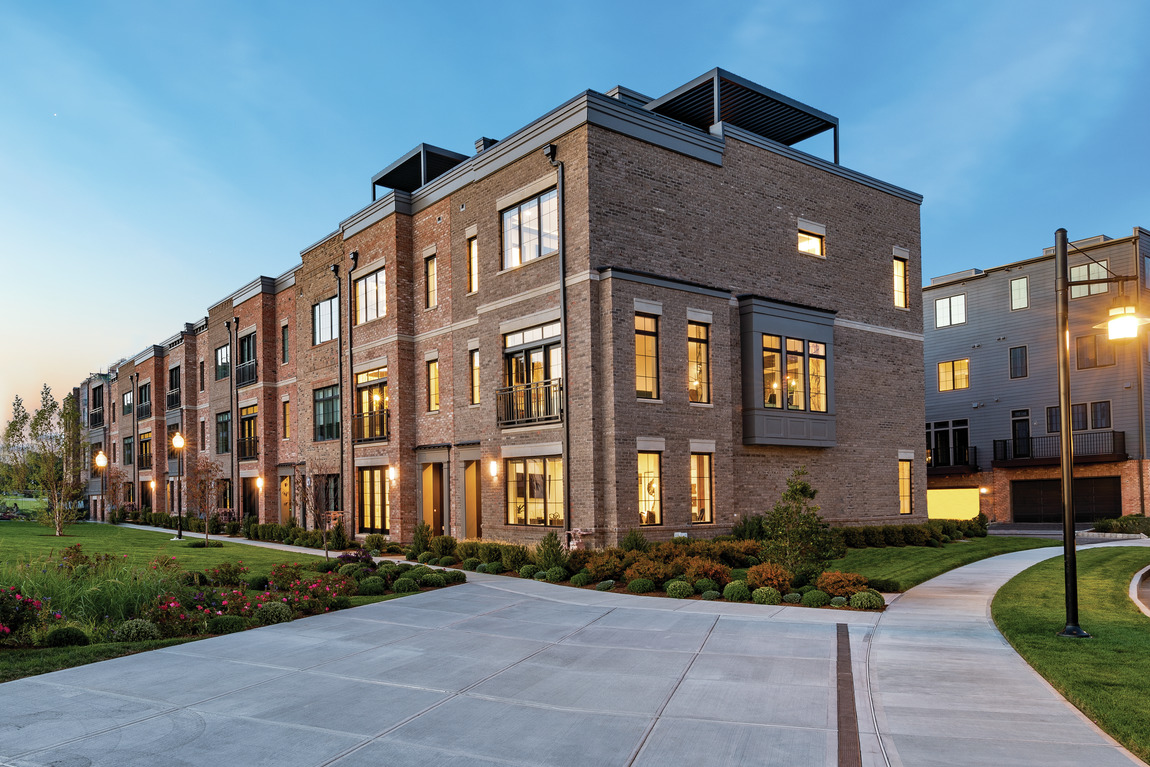 Resort-Style Luxury Living in Santa Clara, CA
At Apex at Lawrence Station, residents enjoy an unparalleled living experience minutes from Lawrence Caltrain Station, featuring exclusive access to a third-story pool, spa, fitness center, barbecue areas, club room with prep kitchen, and common area roof deck.
These 126 homes will have direct access to additional master plan amenities including over 24,000-square-feet of retail, outdoor theater, basketball/sport court, picnic tables, EV charging stations, and outdoor parks.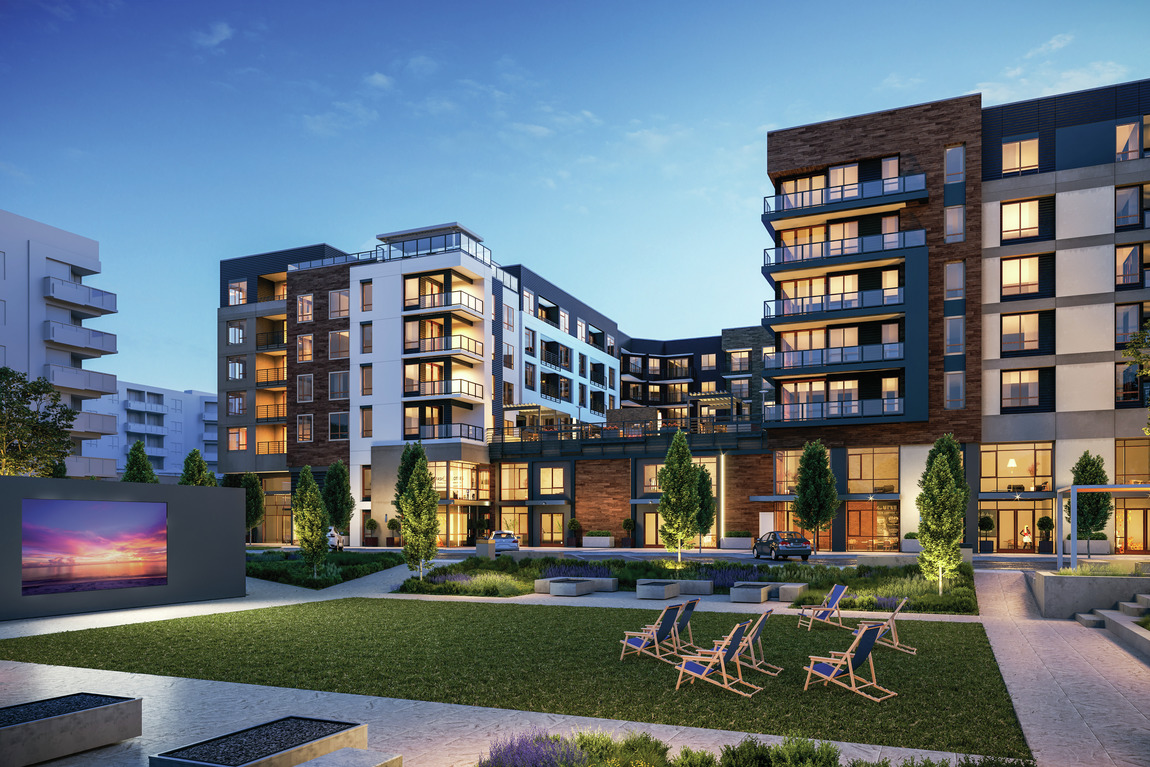 Convenient Luxury Townhome Living in Wheat Ridge, CO
Conveniently located adjacent to RTD's Ward Station, with direct access into downtown Denver and Denver International Airport, The Ridge at Ward Station features five modern, three-story townhome designs with live-work options.
Homeowners will enjoy a tranquil neighborhood park, as well as boutique shopping, dining, brew pubs, and a variety of entertainment in nearby Olde Town Arvada. Additionally, children may attend the exceptional Jefferson County School District, one of the top school districts in all of Colorado.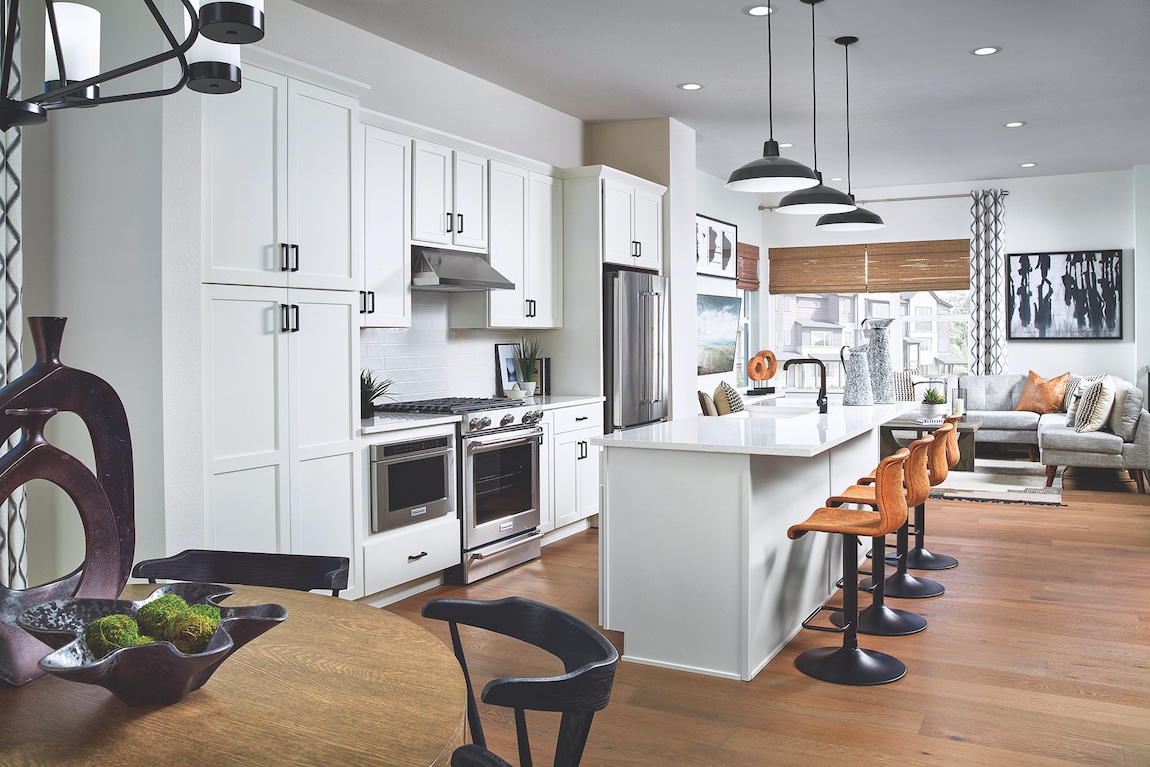 Finding a home that offers the relaxation of luxury living with the ease of nearby metro transport is a trend that will continue to expand. Now is the perfect time to explore the various resort-style communities that Toll Brothers offers in some of the most desirable areas of the country.

To learn more about our luxury new home communities, visit our website.