Who wouldn't want to wake up every day and feel like they're on vacation? With summer in full swing, Toll Brothers homeowners across the country are making the most of it by enjoying the experience of resort-style living from the comfort of their own homes.
Whether your ideal vacation involves a relaxing spa day, a leisurely swim, or full-fledged entertainment and amusement, a variety of resort-style living features can be incorporated into your new home design to put it all within reach.
Toll Brothers offers an array of home features and designs across the country to cater to every homeowner's taste in luxury living. We've shared some of our favorite ideas for incorporating elements of resort-style living into your new home, including a rooftop lounge, an inviting private pool, a spa-like bathroom retreat, or a fun game room.
And when you are ready to venture out, there are many Toll Brothers communities across the country that offer an array of resort-style community amenities such as golf courses, clubhouses, pools, parks, hiking trails, and more.
Golfing at Home
Work on your short game by challenging friends and family to a putt-off on your own outdoor putting green. Morning or night, a personal golf course is always open with convenient access to your new construction home's indoor-outdoor living features. A lounge space, grill, kitchenette, and dining area are perfect complements to your private golf space that will entertain family and friends.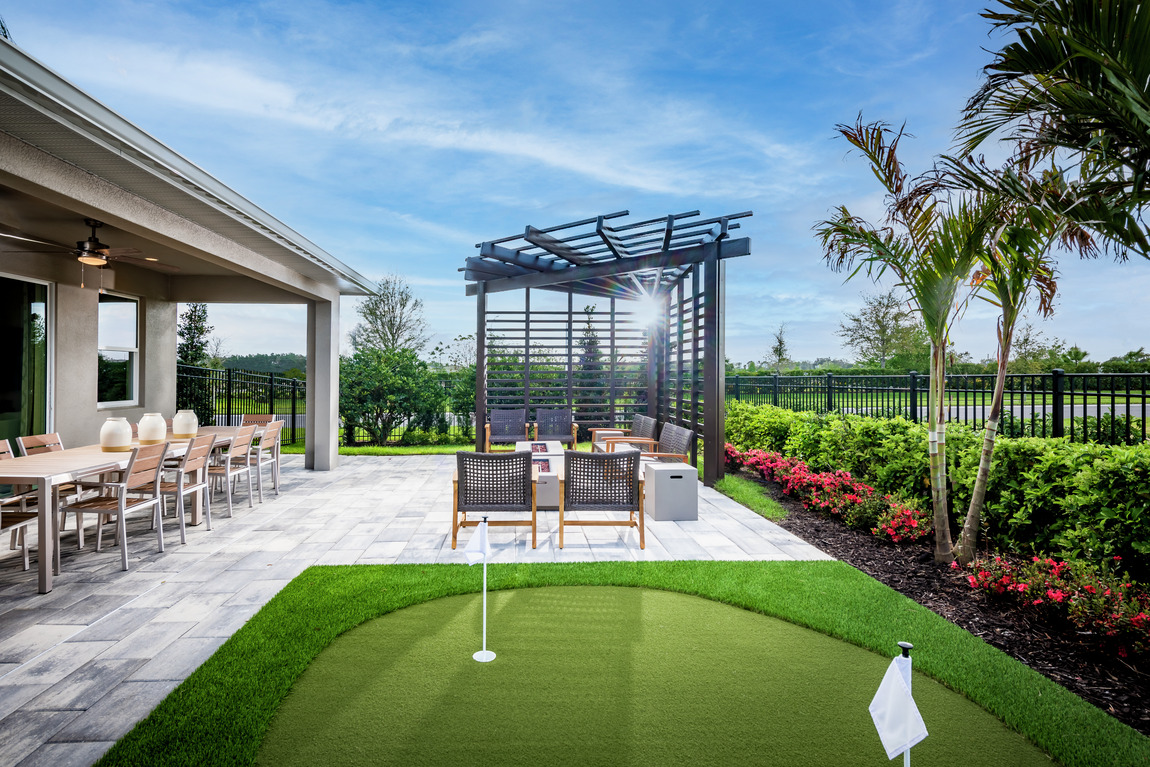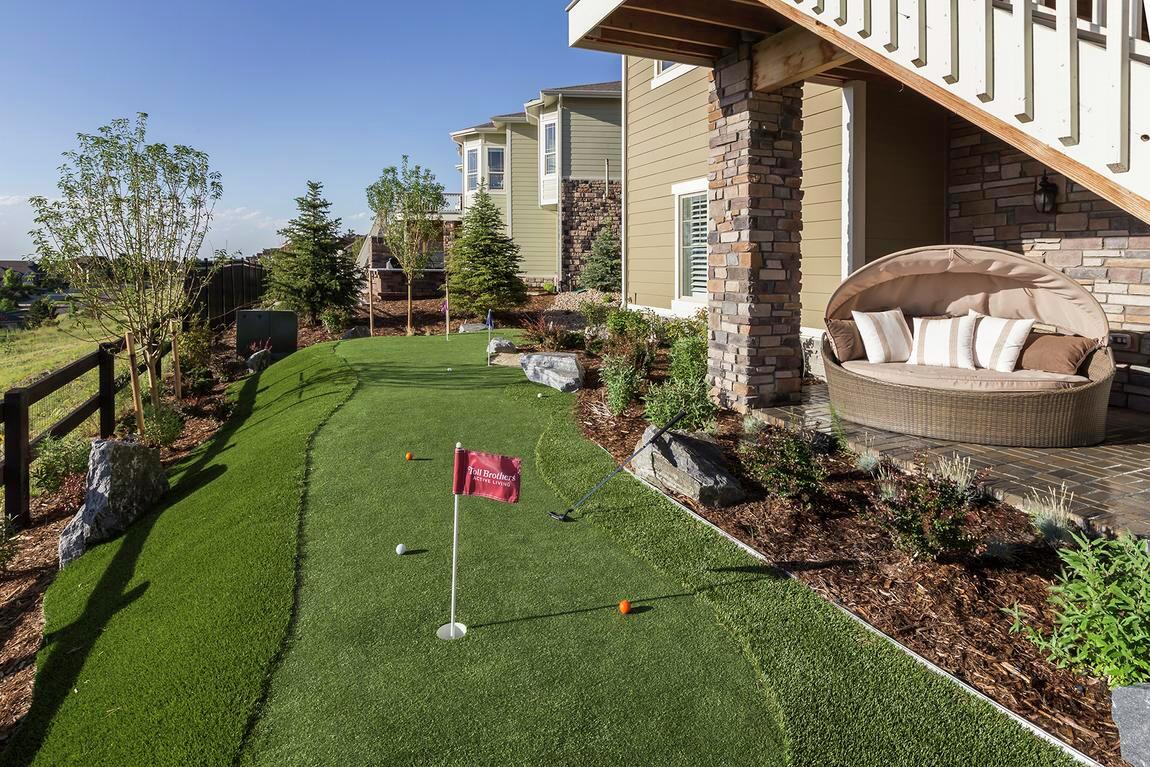 Home Gym
Enjoy a private gym with equipment unique to your fitness needs and goals, unlimited use of the space, and the comfort that comes from being in your own home. Whether you're a weight-lifting champion or want to practice yoga in private, having a resort-style gym in your home allows you and your loved ones to enjoy the perfect workout anytime.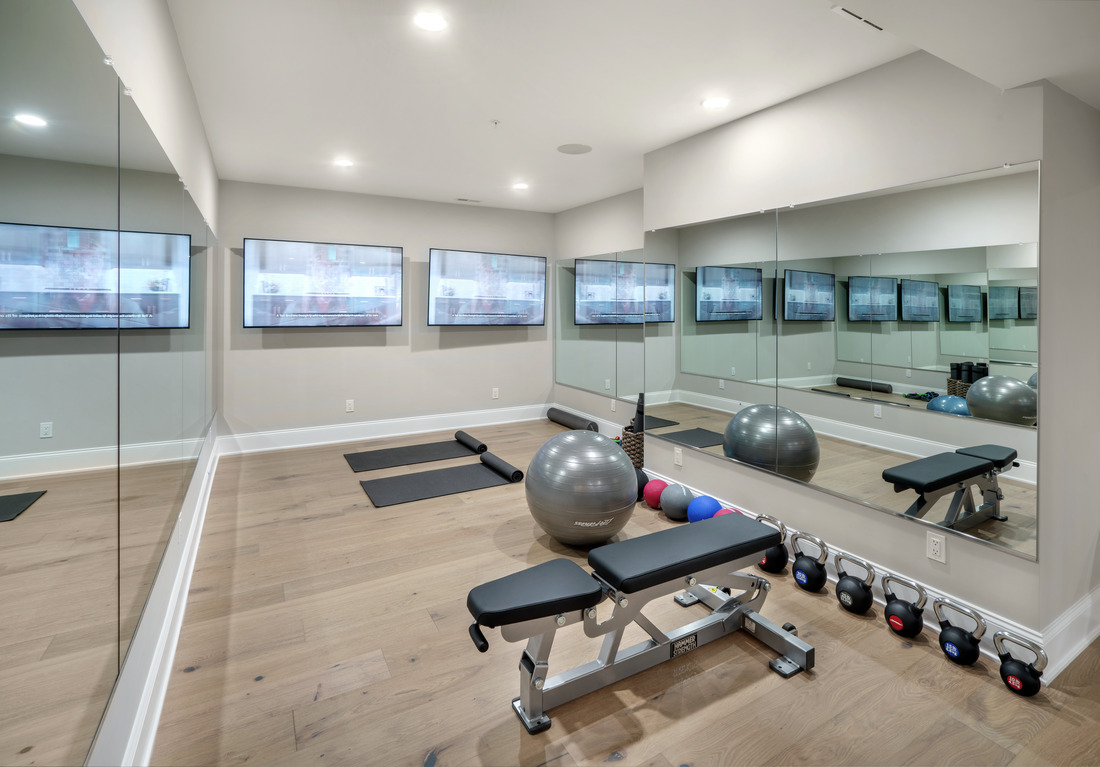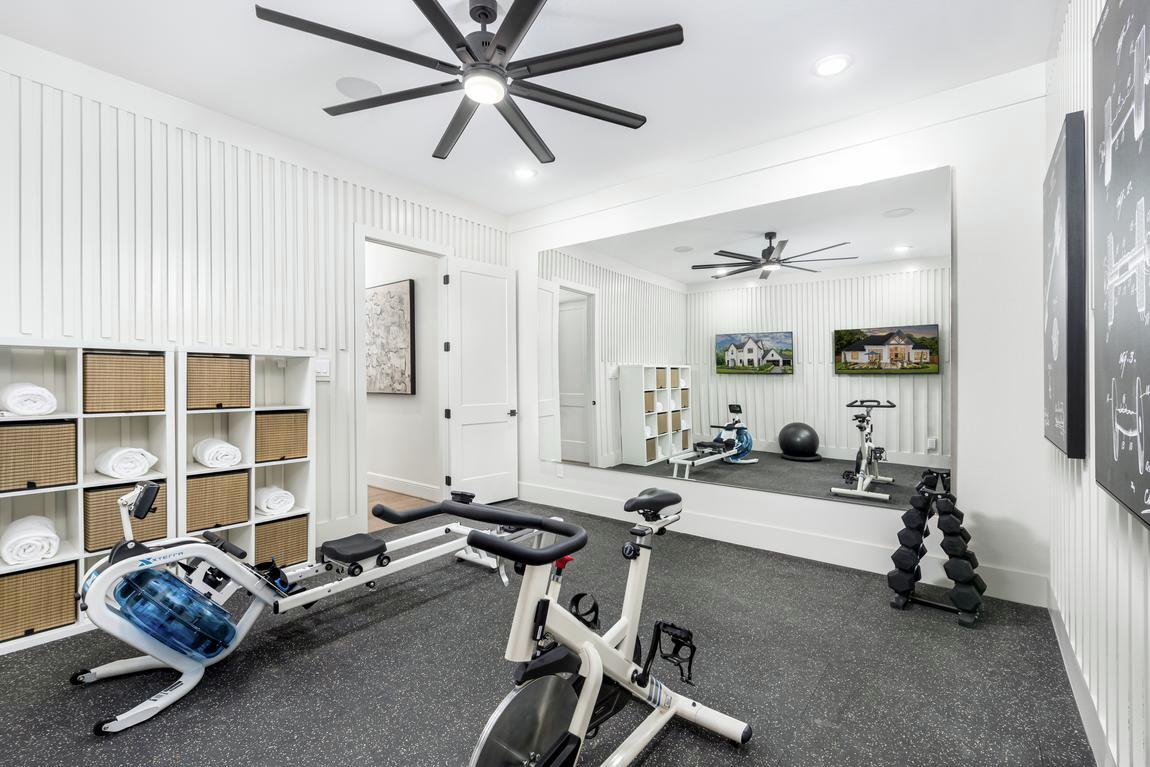 Home Spa & Wellness Rooms
You deserve to achieve peak relaxation more than a couple weeks a year on vacation. With a personal spa or dedicated wellness room, penciling-in time to unwind in a relaxing setting is no longer a concern.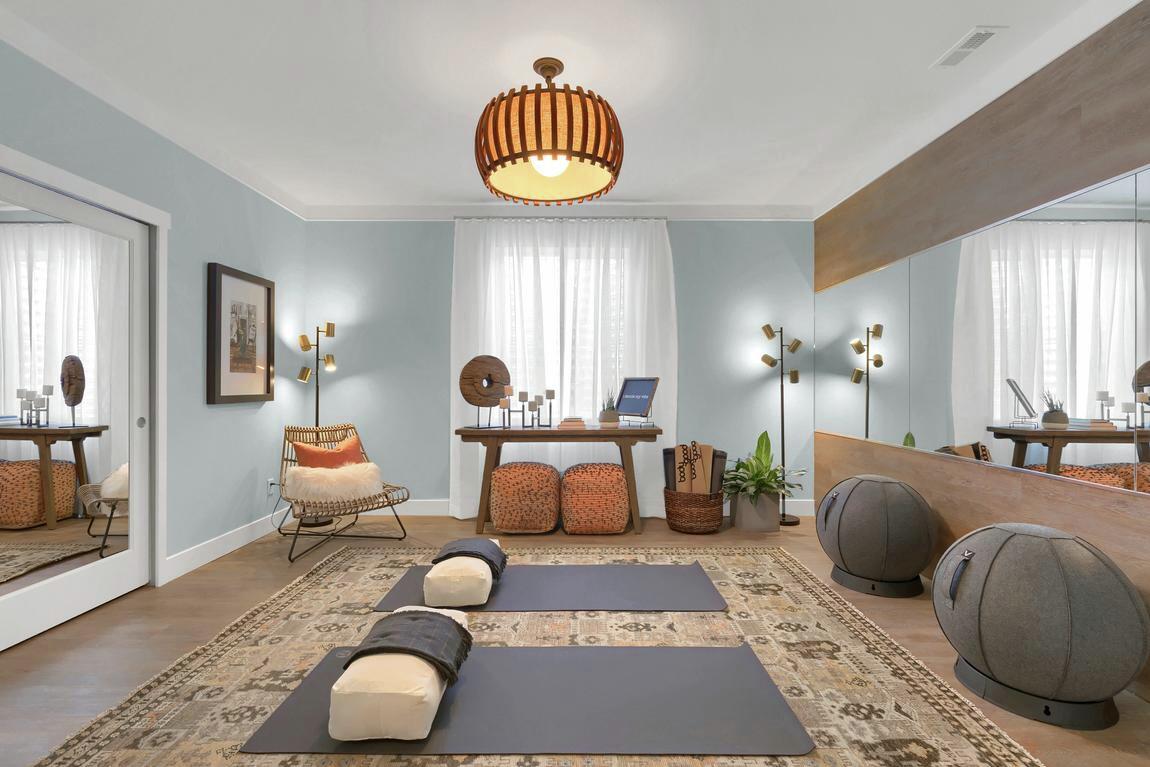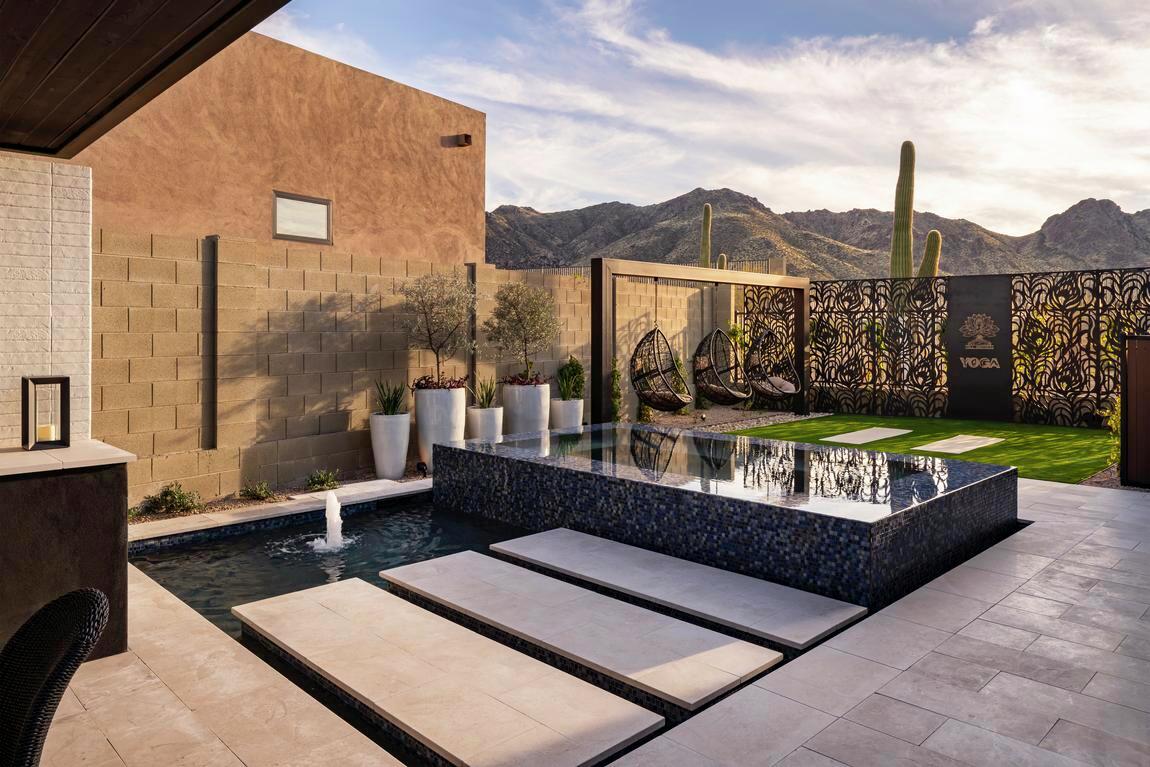 Private Pool
Home pools are an excellent addition to your new construction home, instantly creating a resort-style luxury lifestyle for family and friends. Consider including fountain features, an elongated pool length for lap swimming, a built-in hot tub, or an adjacent fire pit and lounge for the perfect space to unwind or celebrate.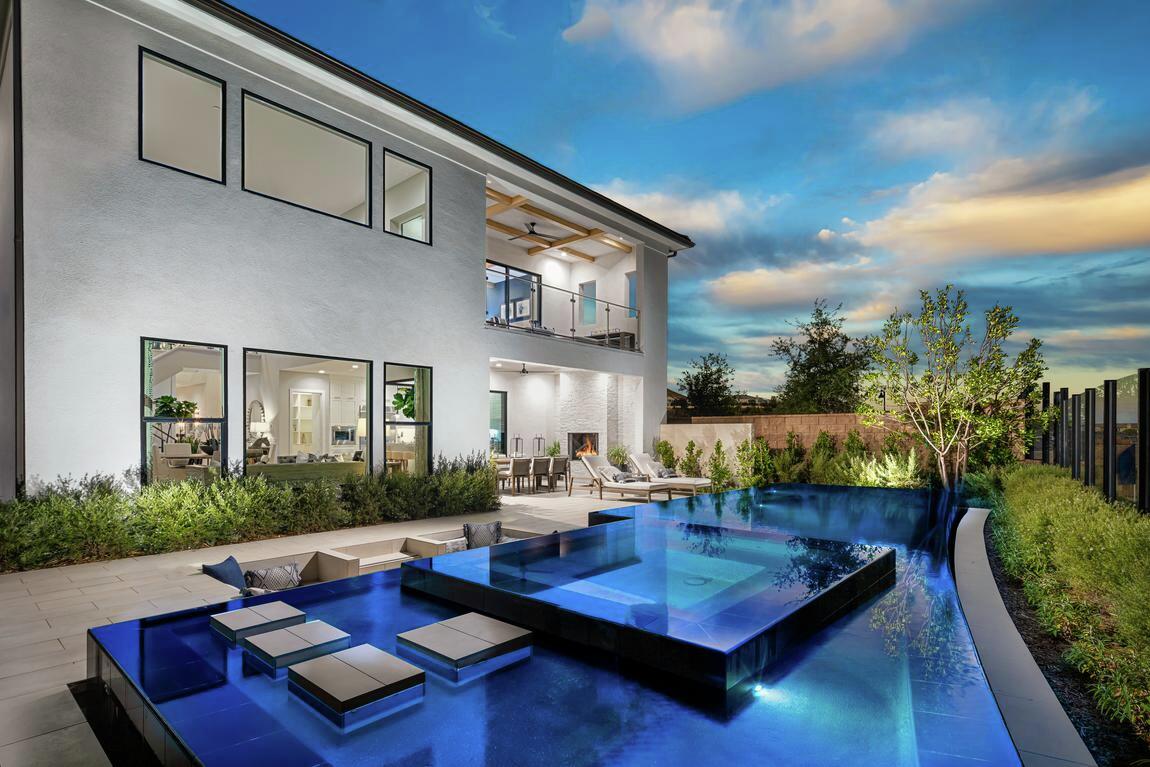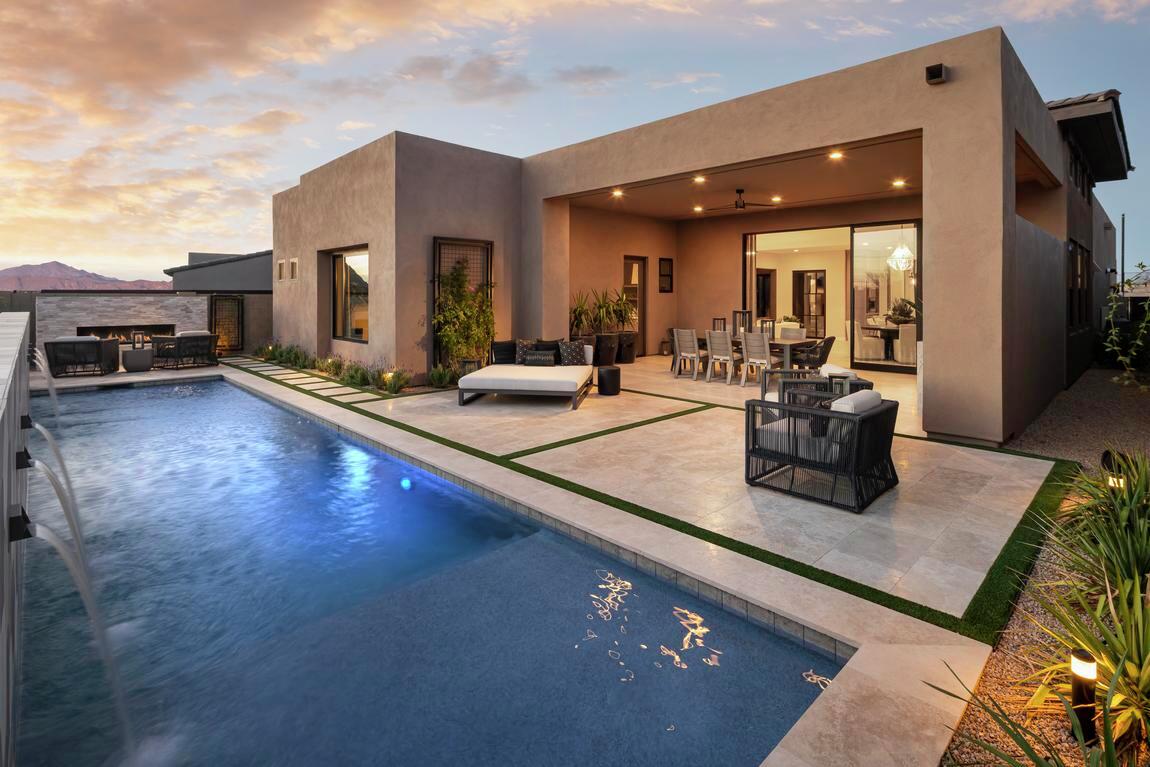 Outdoor Lounge Space
Access to an area to rest after a long day of fun is the key to a perfect vacation. So why should your resort-style home be an exception? Consider adding poolside seating, outdoor canopies, dining settings, and all-weather couches and beds to elevate your evenings – whether you are returning home from work or a day of recreational fun.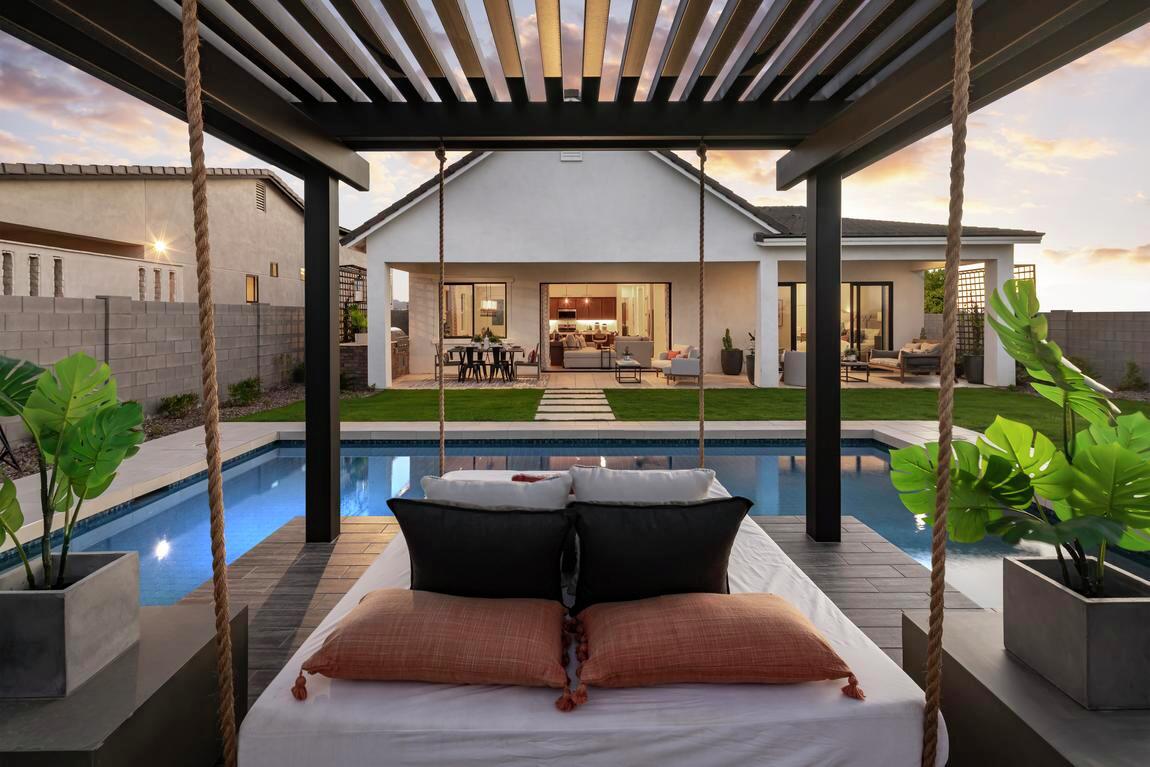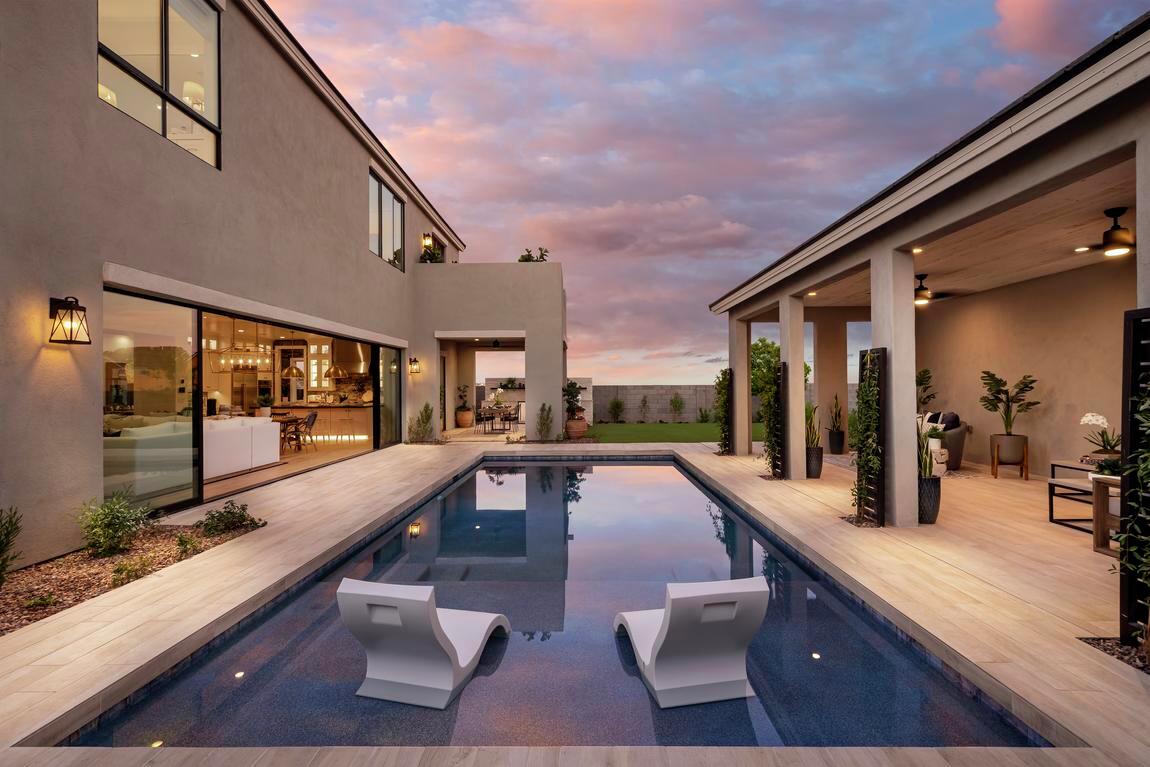 Waterfront Access
If you are the type that always books a hotel room with an ocean-front view, consider the luxury of a waterfront new construction home. Enjoying lake or ocean views through indoor-outdoor living features will inspire you to find bliss in your resort-style home every day. In addition, watersports and boating activities will be an exciting source of entertainment for your loved ones of all ages.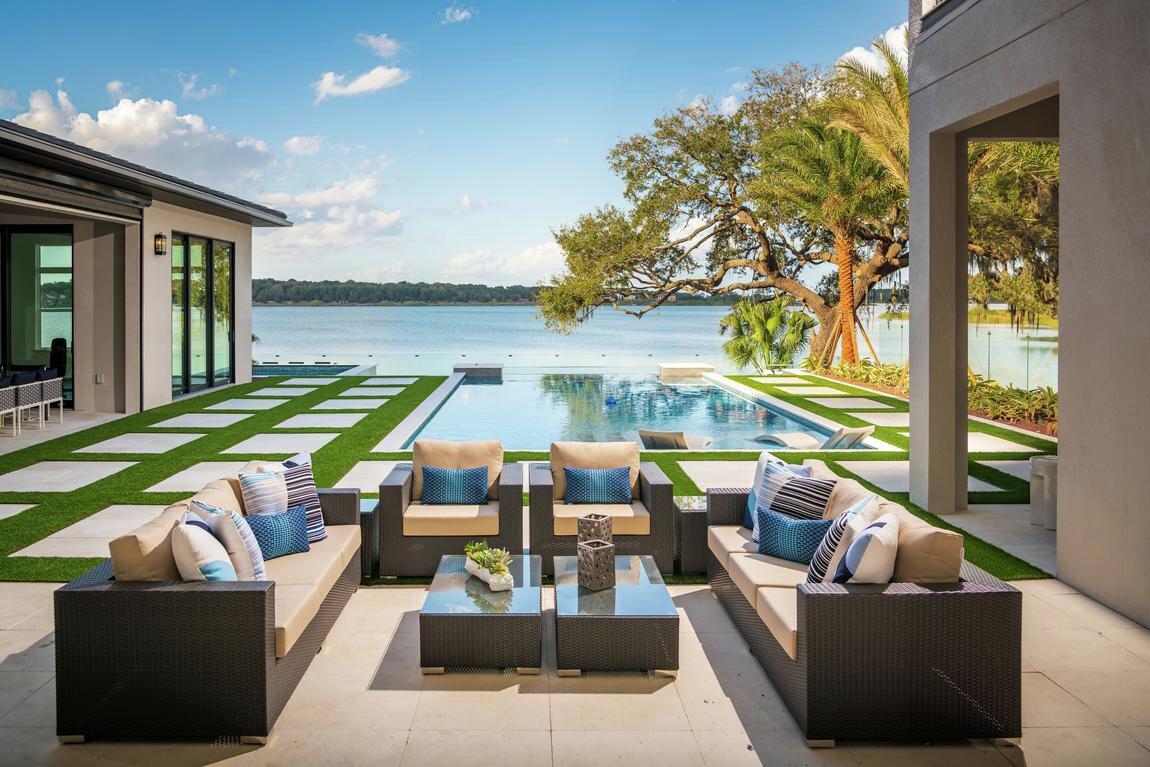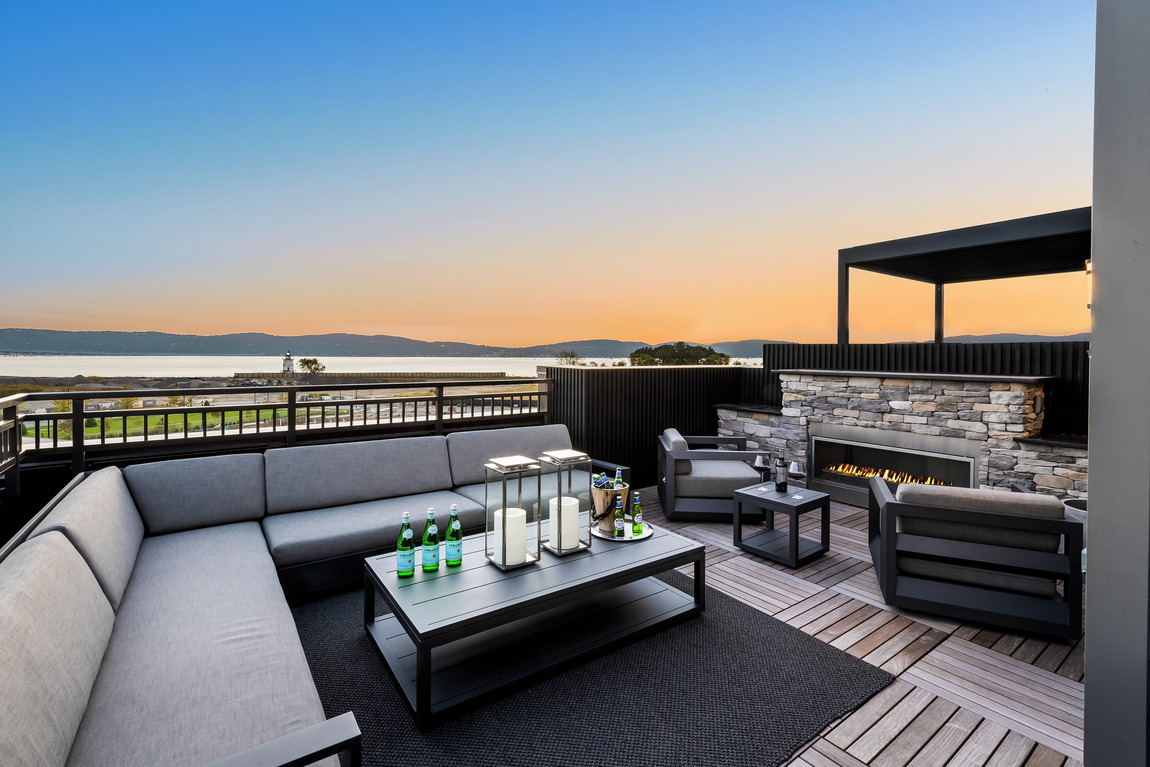 Outdoor Amusement
Don't save outdoor fun for the amusement parks! Consider adding your own attractions to your backyard to fit your family's tastes. For the nature-lover, an elaborate playhouse is a fantastic option for a day of adventure. A more traditional playground could suit those looking to relax on porch swings in their personal park.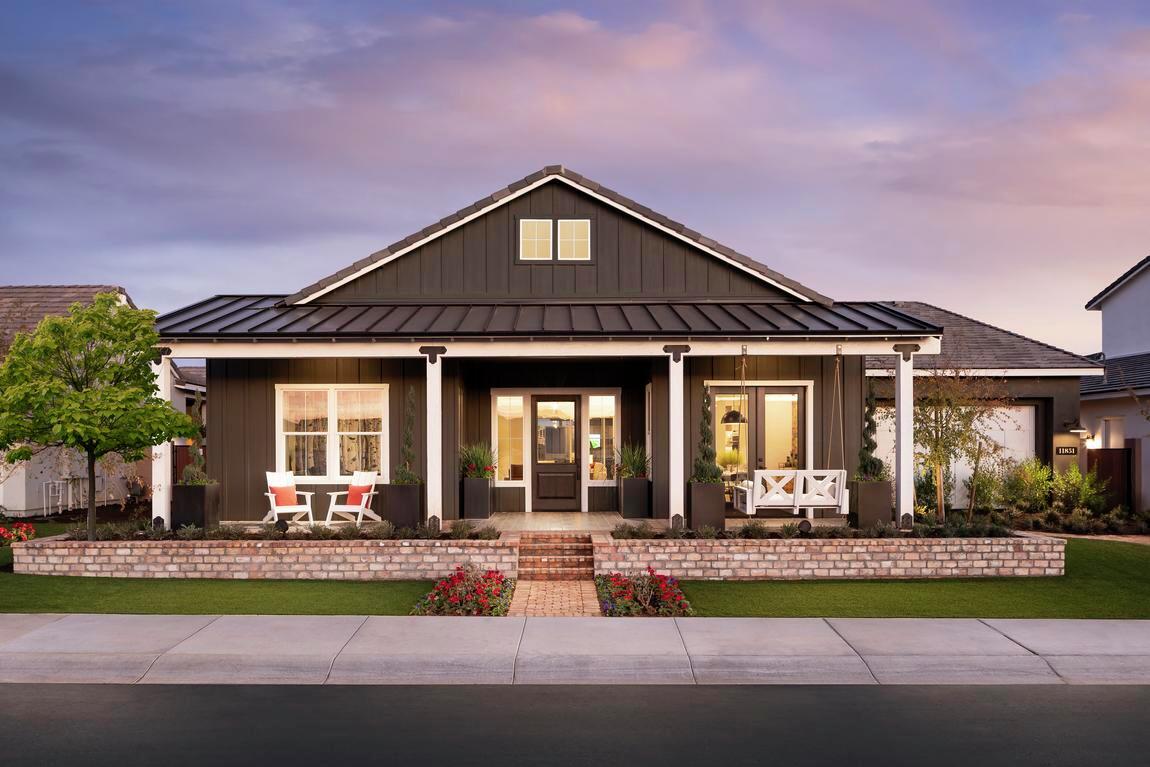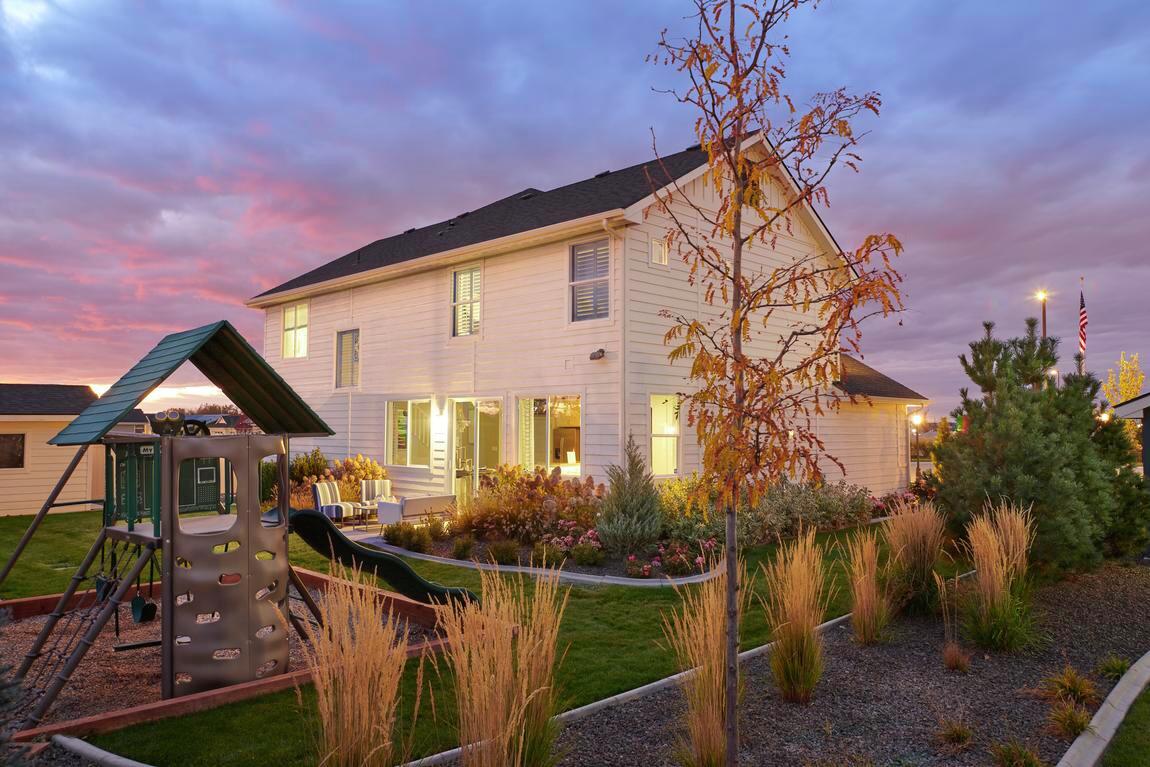 Outdoor Shower
Just because you've achieved your ideal tan doesn't mean the outdoor relaxation has to end. An outdoor shower can provide added tranquility to your stay-cation in addition to helping you keep your resort-style home free of dripping pool water, grass, and sand.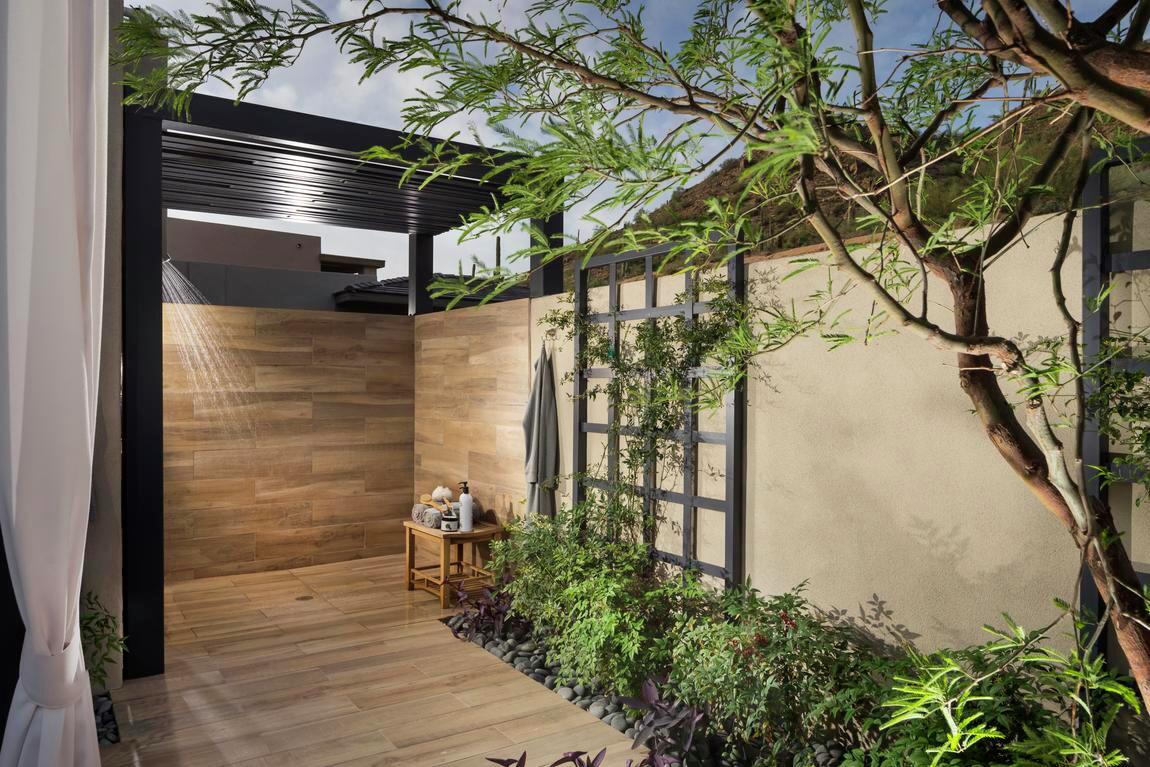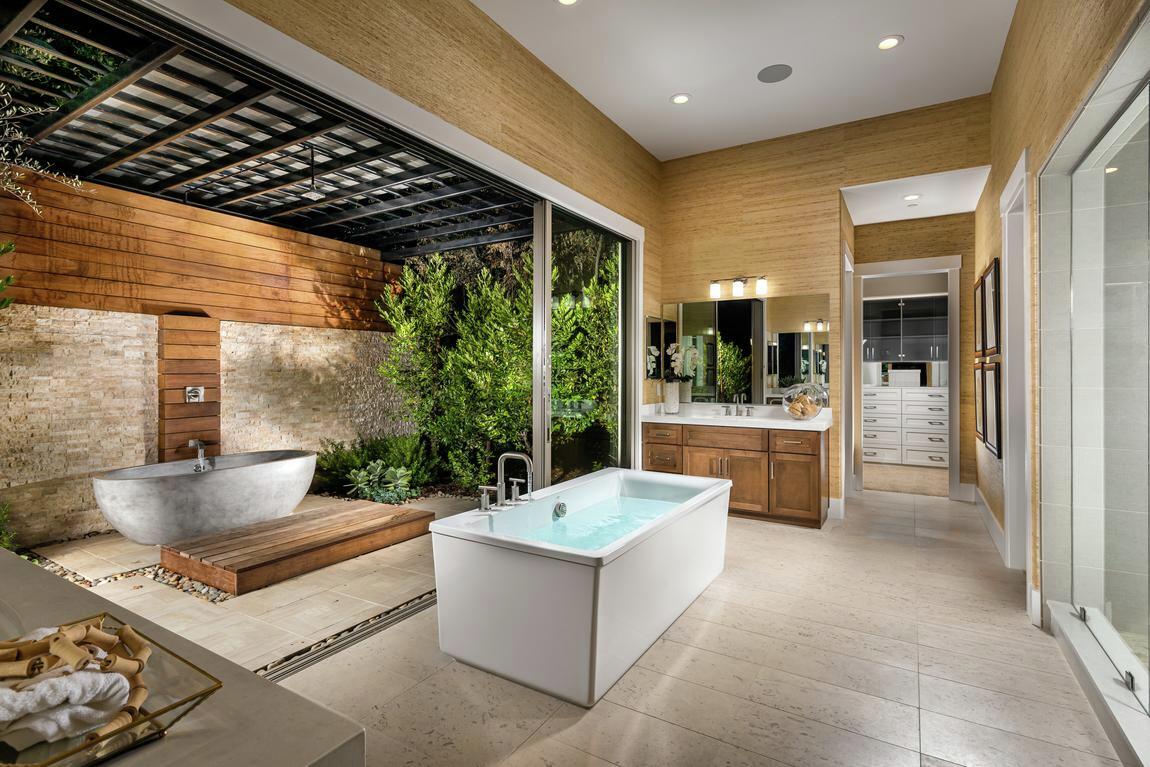 In-Bedroom Coffee Bar
Enjoy that first sip of coffee from the privacy of your primary bedroom suite with a luxurious coffee bar area built into the design. You'll wake up in style and with the energy to take on the day.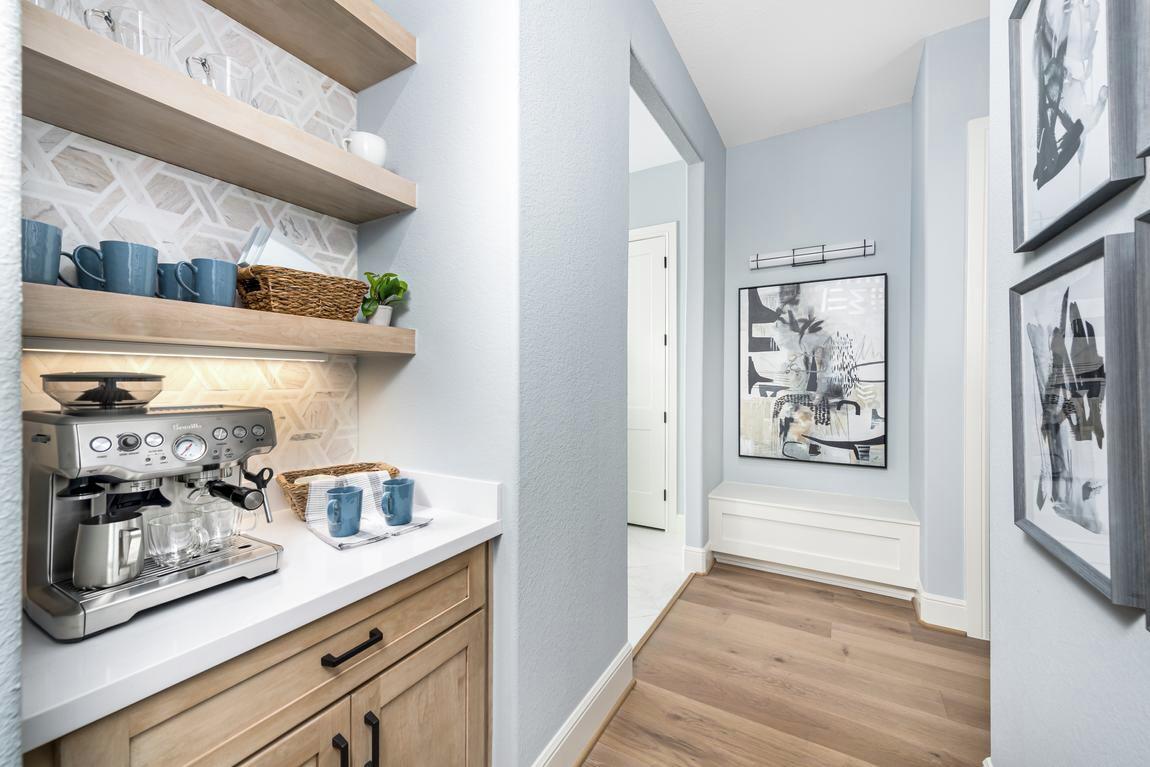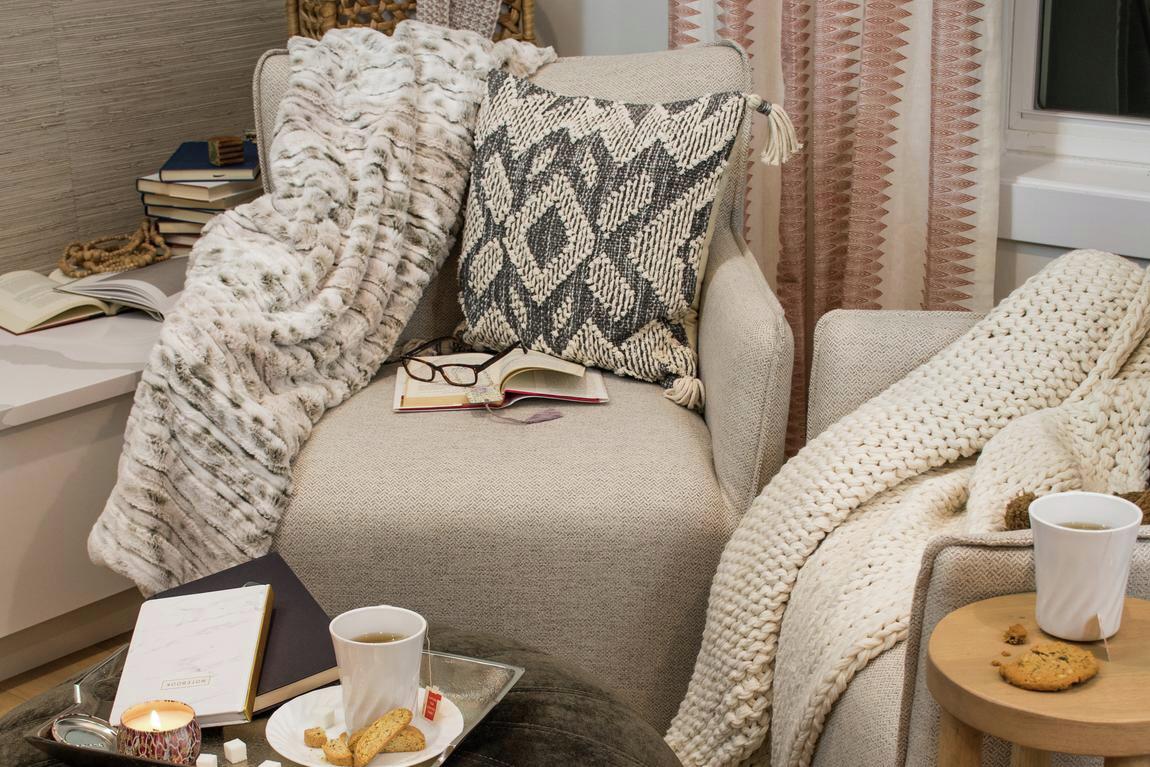 Rooftop Lounge
Enjoy breathtaking views from your own home with a rooftop lounge area designed for personal relaxation and entertaining. A rooftop can provide an ideal space for achieving a tan, taking in fresh air, or binging your favorite show. If you're feeling social, a rooftop bar with a kitchenette is the prefect space for a cocktail hour, dinner gathering, music and even dancing.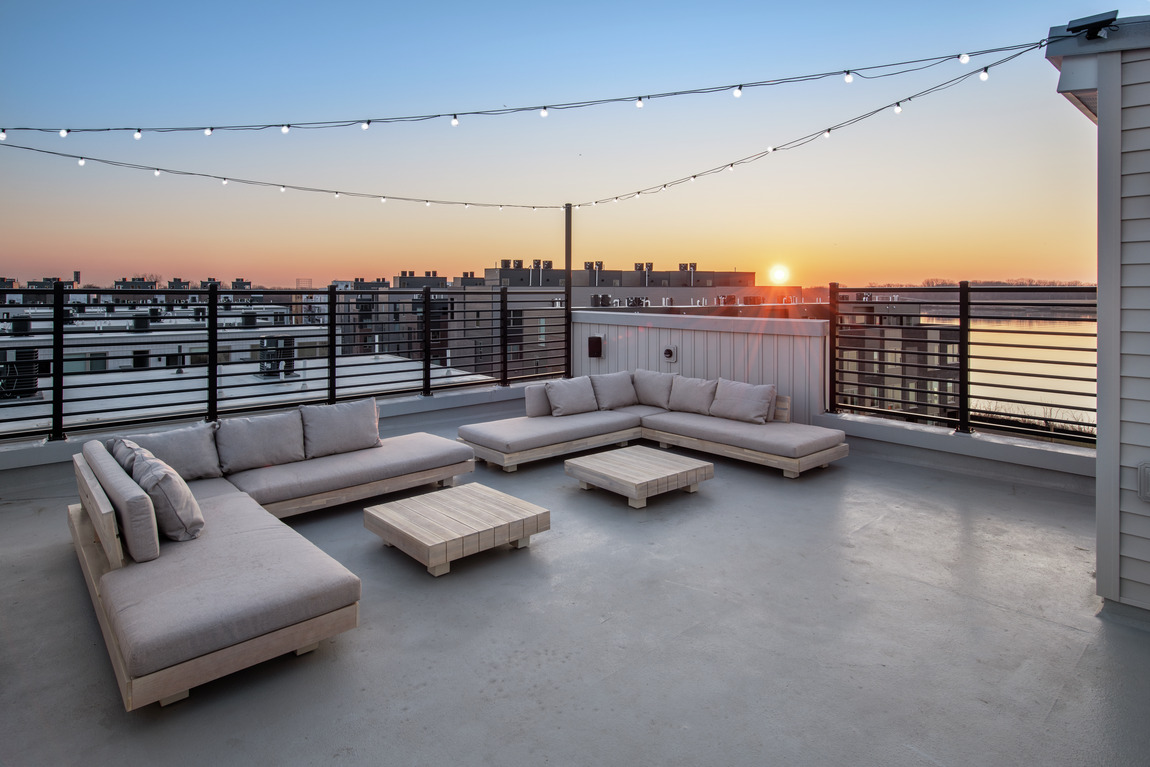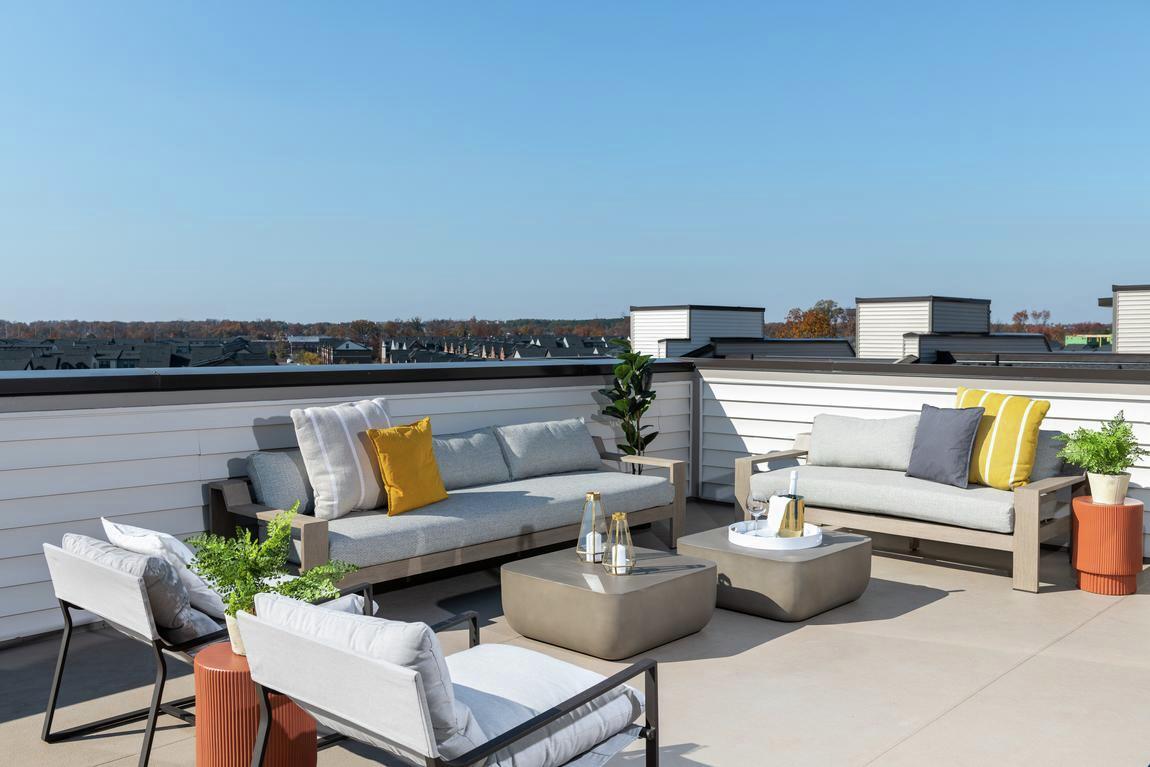 Game Room/Arcade
Your basement, flex space, or extra bedroom can double as a space for a private game room sure to rival any resort arcade – without the commotion and crowds. Options for traditional competition with friends and family include dart boards, foosball, billiards, shuffleboard, air hockey, and card tables. But don't stop there! Adding your favorite arcade game, televisions, gaming consoles, or even a bowling lane are perfect ways to personalize and modernize your resort-style home game room.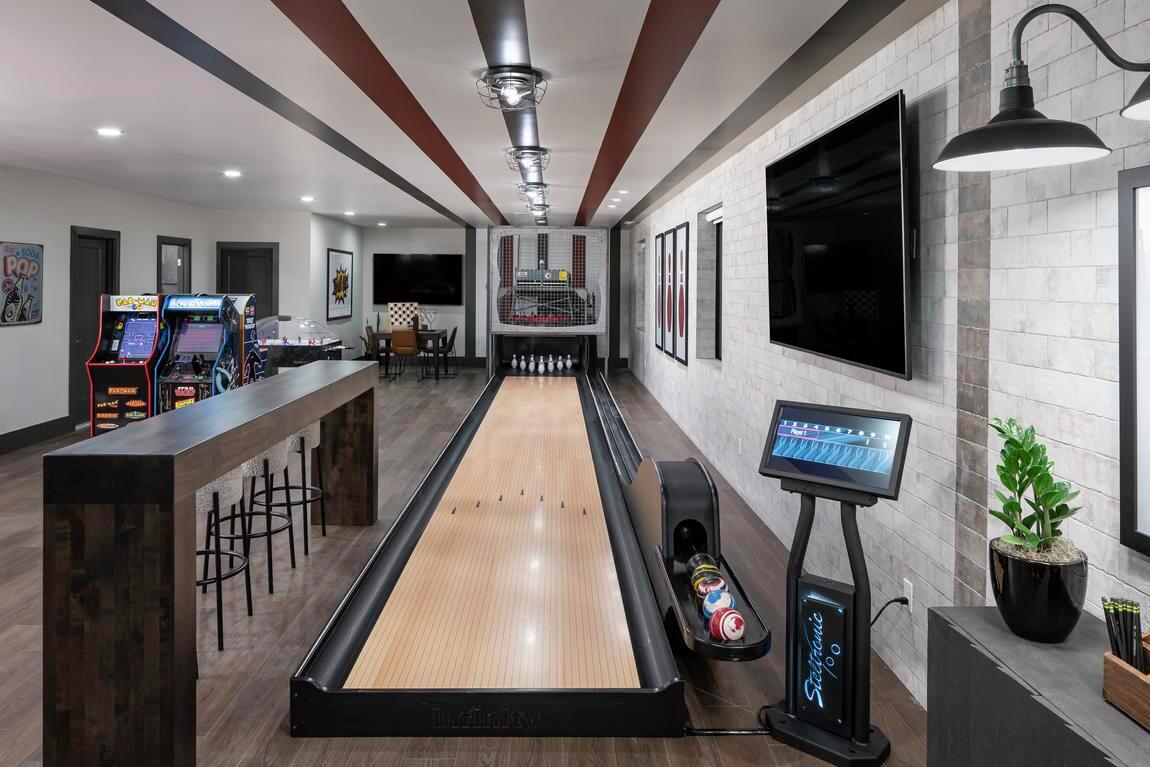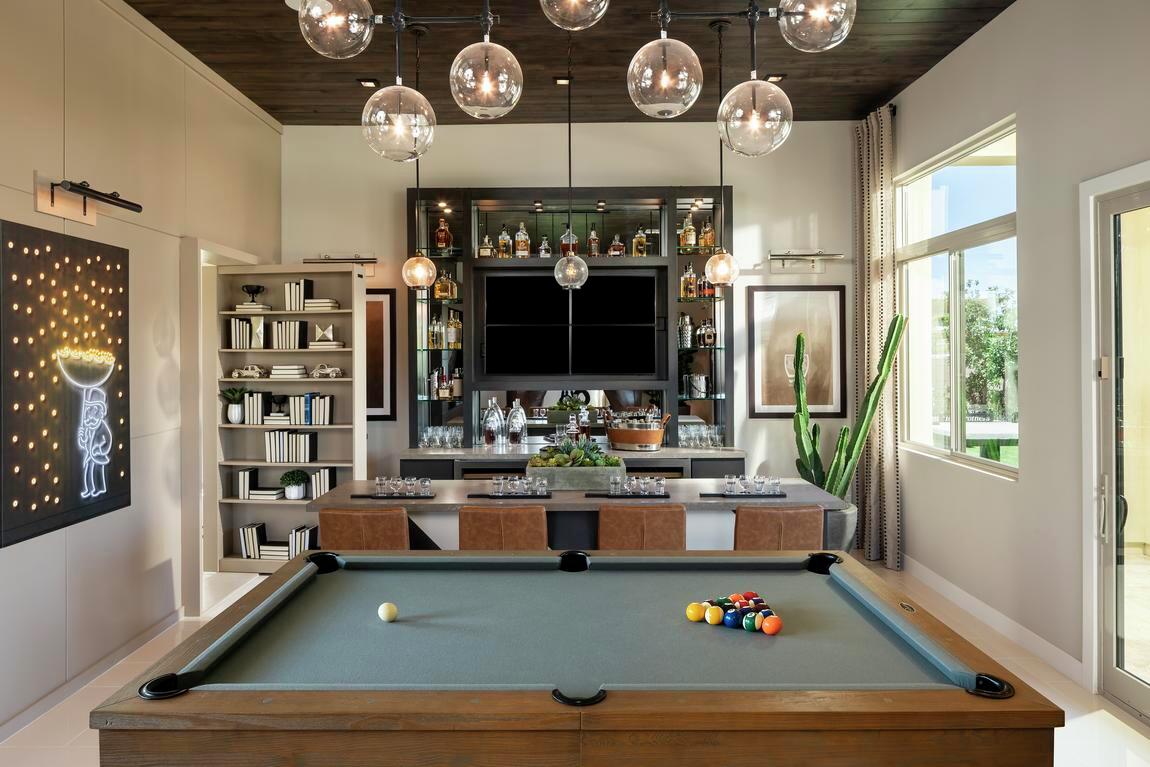 To learn more about resort-style living and the well-equipped home designs offered by Toll Brothers, visit our website.
Toll Brothers design options vary by market, community, and home design across the country. For more information regarding resort-style options offered in a specific Toll Brothers community or home, please visit our website or reach out to one of our Online Sales Consultants.