Warm wood tones are making a statement in interior design. The beauty of natural woods, in particular, can infuse any space with a calming, grounded energy that inspires many of today's home décor trends.
There are many ways to incorporate various types of natural, rich woods into your home design, whether a prominent décor piece, a minimalist furniture accent, or an elegant ceiling feature. Of course, wood floors are also a timeless choice for homeowners that can transcend any design style, from traditional to modern.
Popular wood types generally share common traits that make them sought-after for interior design purposes. These feature vibrant colors, contrasting tones, and rich grains. Many popular wood types also offer unrivaled durability and top-tier quality, making them ideal for specific uses such as furniture or outdoor décor.
Explore the many ways you can incorporate natural woods into your luxury home, and get inspired by the Toll Brothers model homes that exemplify this enduring home design trend around the country.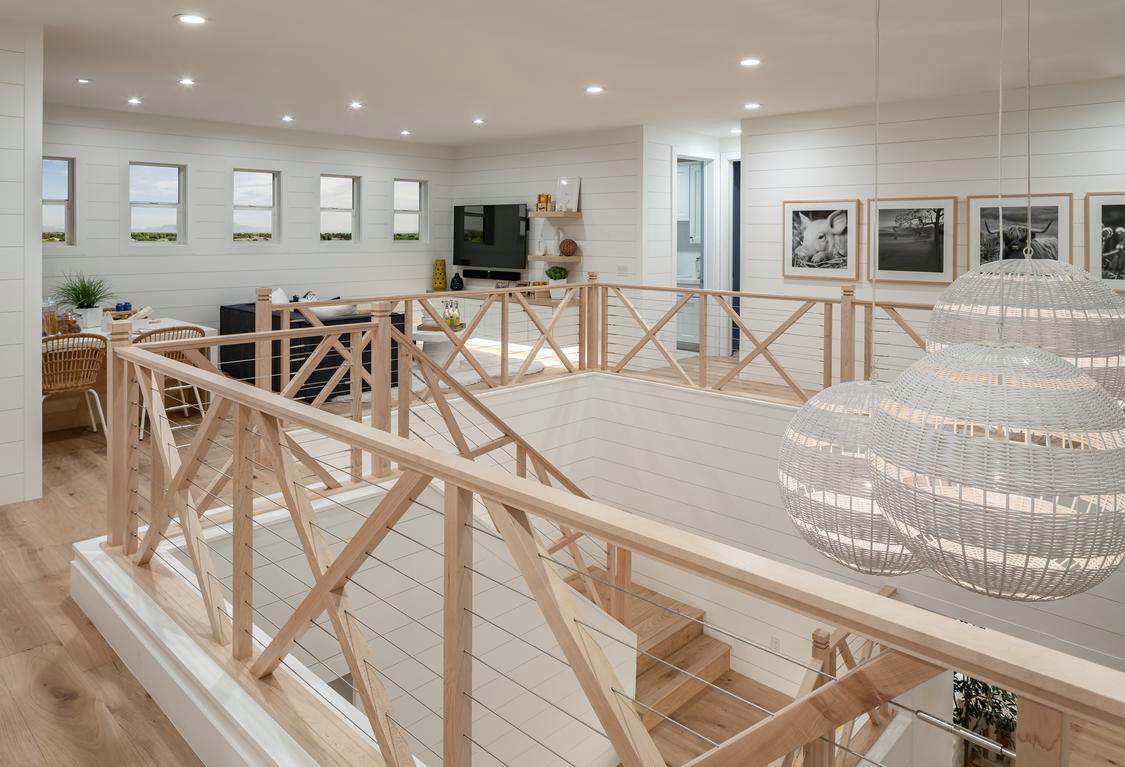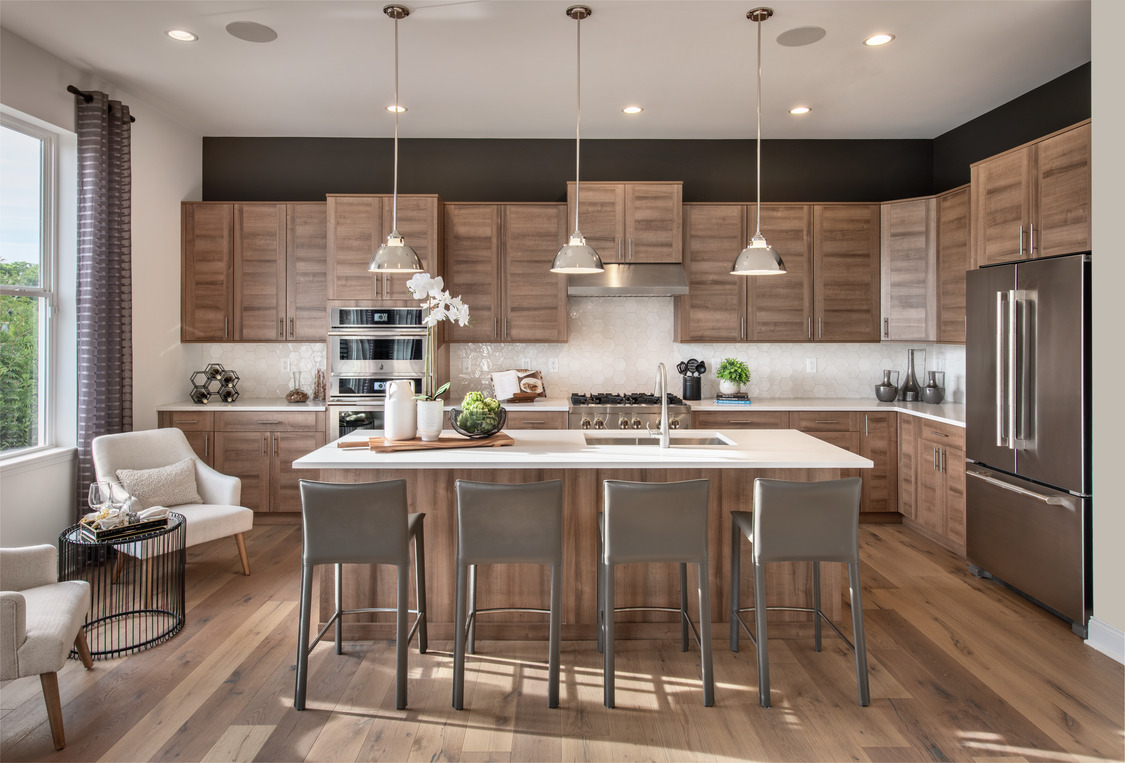 Natural Woods as a Foundation
The foundational elements of your home's interior design are key to inspiring its overall aesthetic. For example, make a memorable first impression by incorporating a wood staircase railing in your home. Or, in the kitchen, make wood the focal point with cabinetry that truly elevates the space.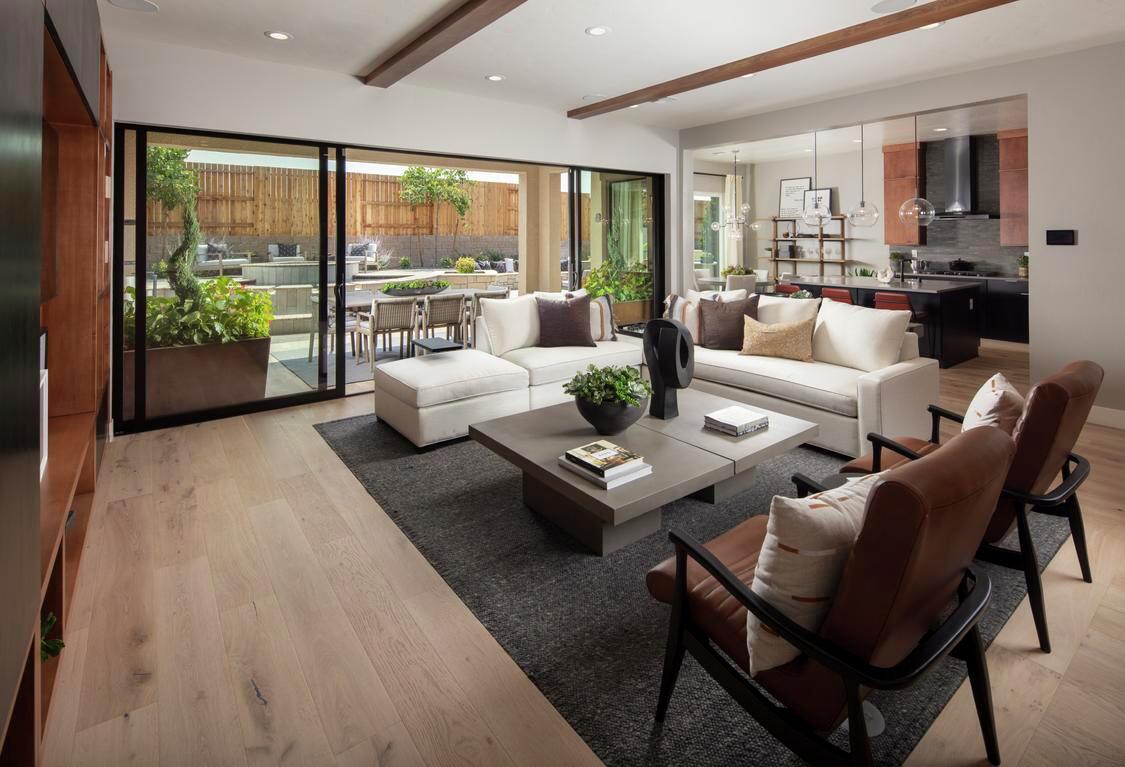 Wood Flooring
One of the most impactful ways to incorporate wood into your home is through wood flooring, as it guides the eye through the home. Hardwood flooring is the perfect blend of convenience and aesthetic with its durability, reliability, and style.
In recent years, homeowners are looking beyond traditional options and focusing on more precious wood types to be the pride of their home. With wide, rich grains and vibrant colors, elegant hardwoods like hickory, shiranga, and walnut provide a striking appearance. These beautiful woods, from deep browns to light tans, can also provide a neutral contrast to the color palette of your design choices.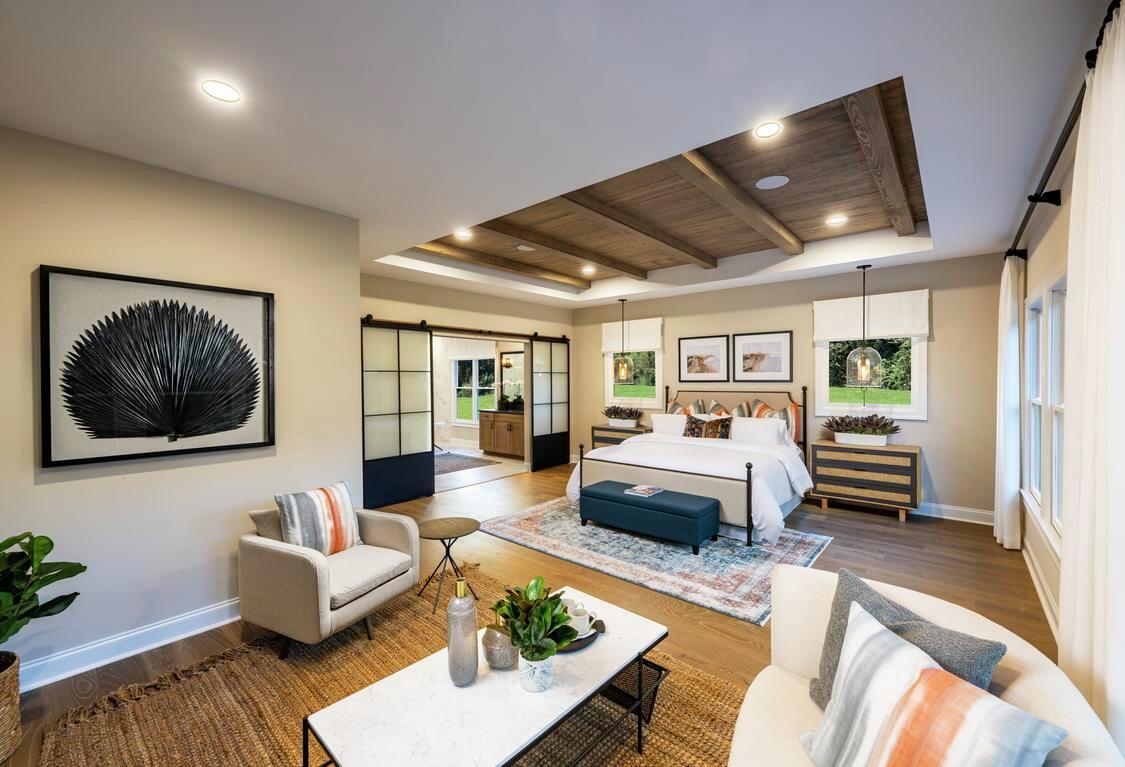 Ceiling Beams and Moldings
Look to your ceiling for another opportunity to take your interior design to the next level by enhancing this space with wood accents that make a statement. Give your ceilings character with the warm, rustic tones of wood beams, accentuate vaulted ceilings with herringbone paneling, or stand out with a coffered pattern that provides any room with depth and dimension.
Using precious natural woods in your ceiling design can turn an often-unnoticed area of your home into the center of attention.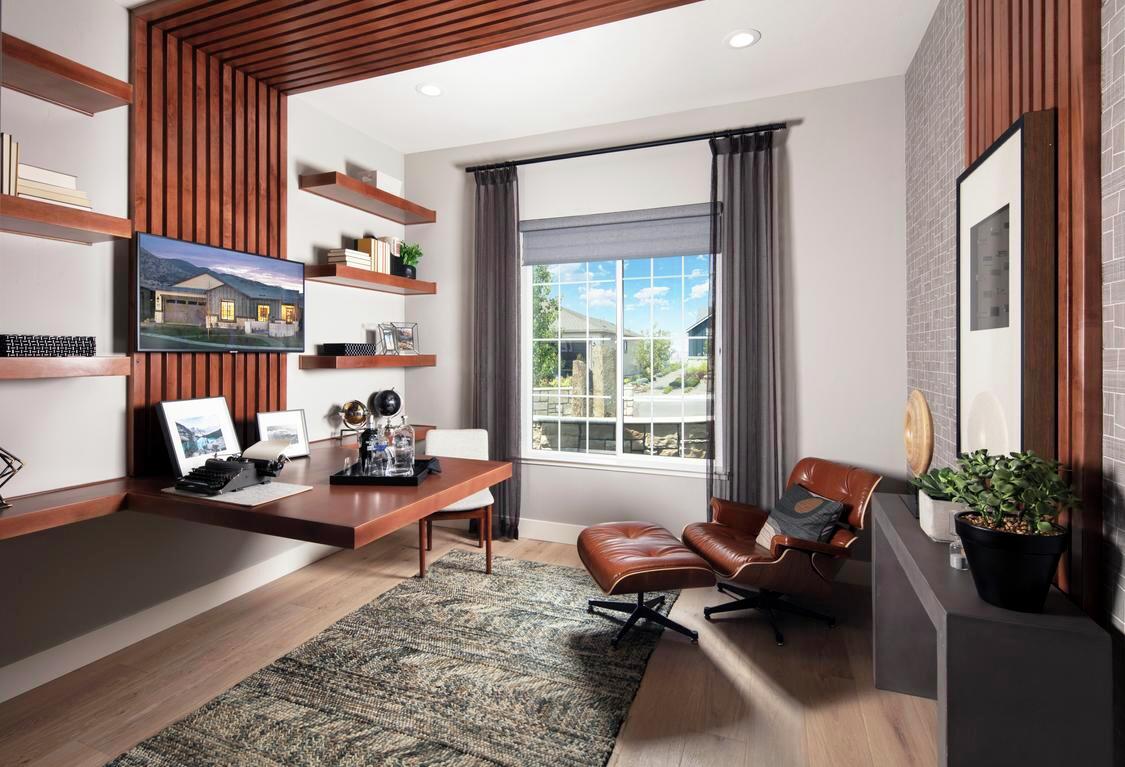 Stylish Wood Furniture
Accenting your home with wood décor is another opportunity to incorporate this trend. Including just a few beautiful wood features can make a difference in turning any room into a naturally modern space.
A handsome dining room table sculpted with textured sandalwood will surely draw the eyes of everyone who walks through your home. Multicolored wooden stools complement the sleek, bright quartz of the kitchen island. Bold wooden shelves work nicely with the neutral colors of an office space.
These simple additions of wood furniture immediately capture the attention of guests and breathe life into your living spaces.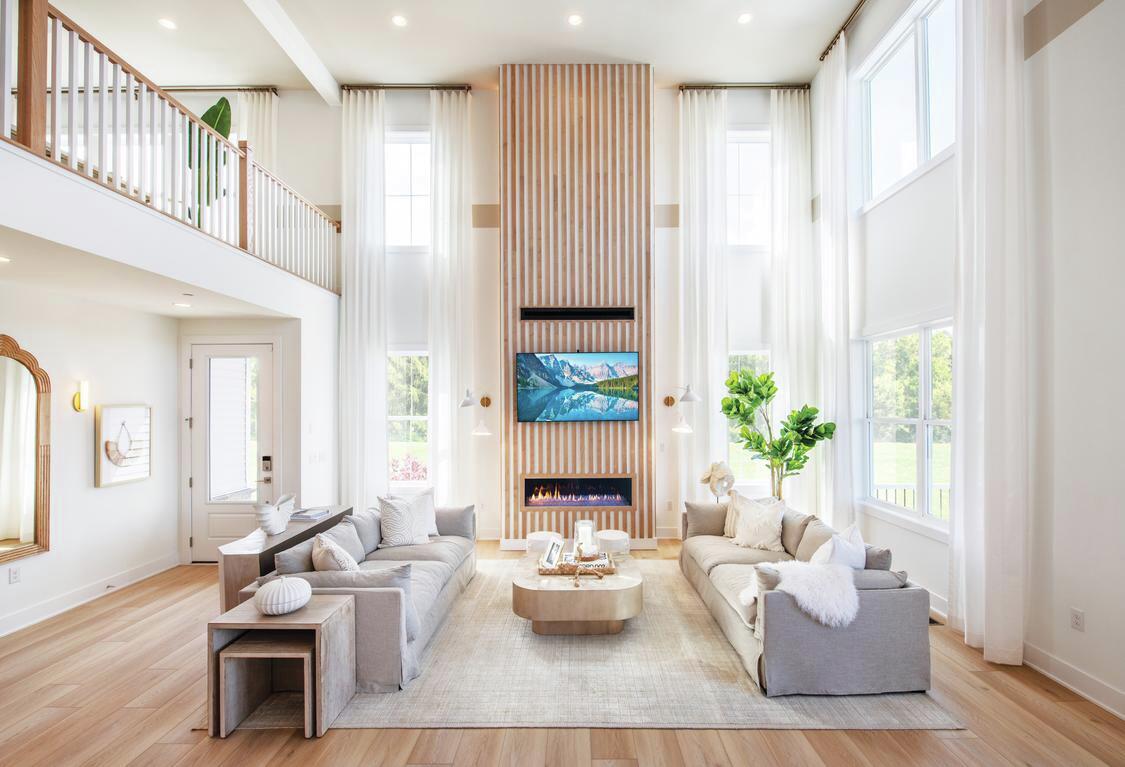 Wood is timeless and works well across almost every design style aesthetic. Regardless of the look you are going for in your home, it's likely there's a type of wood perfect for complementing and completing your luxury home design.
Toll Brothers design options vary by market, community and home design across the country. For more information regarding natural wood options offered in a specific Toll Brothers community or home, please visit our website or reach out to one of our Online Sales Consultants.