Last updated on November 23rd, 2021
Whether in cold climates or warm, your outdoor living space can be an ideal area for entertaining.
Here are some of our favorite tips to utilize your indoor-outdoor living spaces during the holidays and throughout the winter season.
Make an Impression with Views Outdoors and Beautiful Décor
Panoramic sliding doors make it easy for arriving guests to comfortably transition between your indoor and outdoor spaces. Set the ambiance outside by carrying your seasonal décor all the way through. Let the fresh air in and watch the conversations flourish under mood-setting holiday party string lights.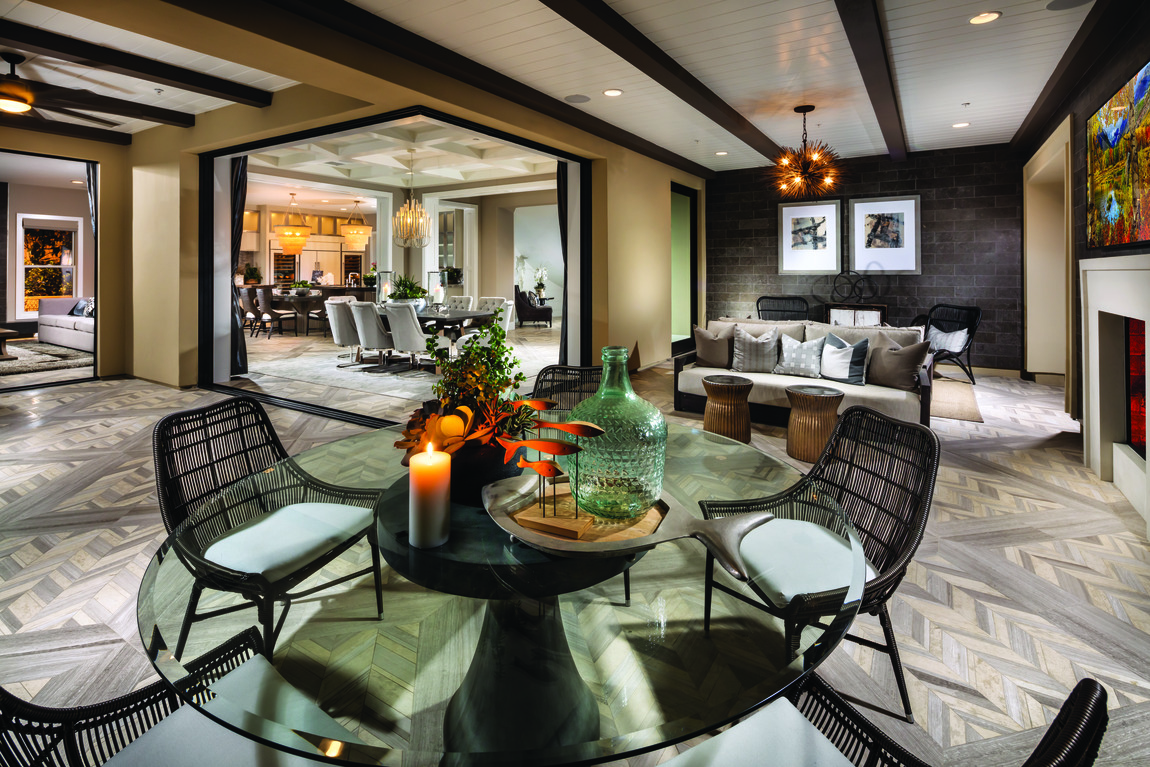 Curate a Memorable Holiday Spread
Get the most out of your expanded patio space and outdoor dining area with an extravagant array of classic hors d'oeuvres and cocktails with your own personal twist. Thoughtfully placing your holiday party food throughout the area creates the perfect atmosphere for guests to mingle as they enjoy your outdoor space.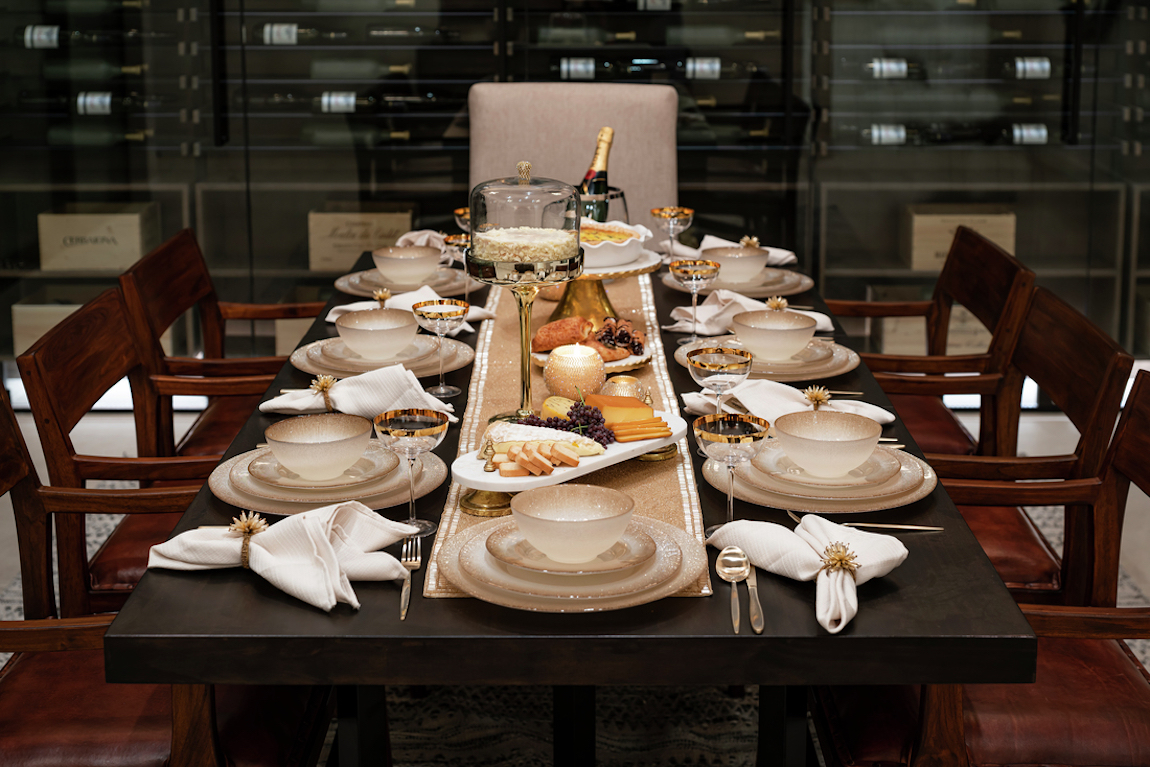 Create a Cozy Holiday Entertainment Space
Carry the comforts of your great room into your outdoor areas for an expanded lounge experience for guests to sit back and enjoy. An outdoor fireplace, elegant candlelight, and warm throws placed throughout seating areas invite your guests to take a seat and connect under the stars.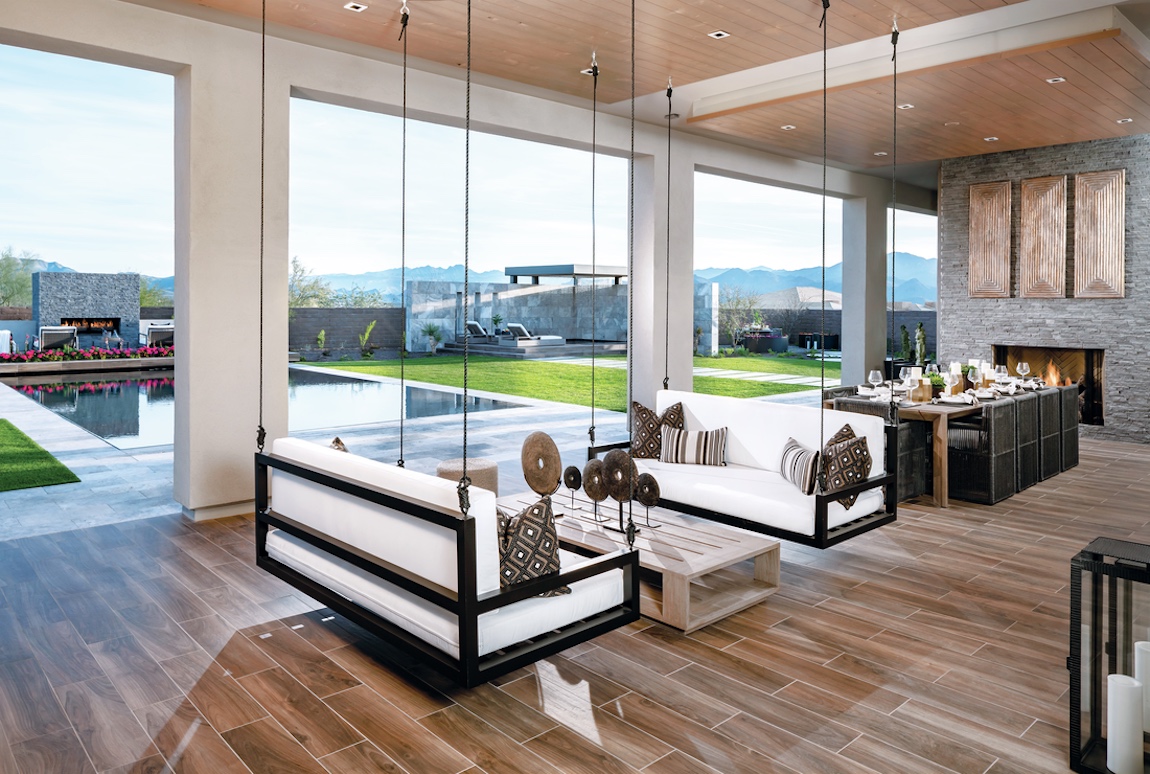 Schedule Watch Parties Outdoors
The excitement of sporting events is a staple of the season. Opening your home to the outdoors at game time gives your guests a chance to absorb every second of the action while they enjoy some fresh air. Outdoor screens, along with additional features such as fireplaces and overhead heaters, can ensure the cooler weather won't stop you and your guests from enjoying this dynamic area of your home.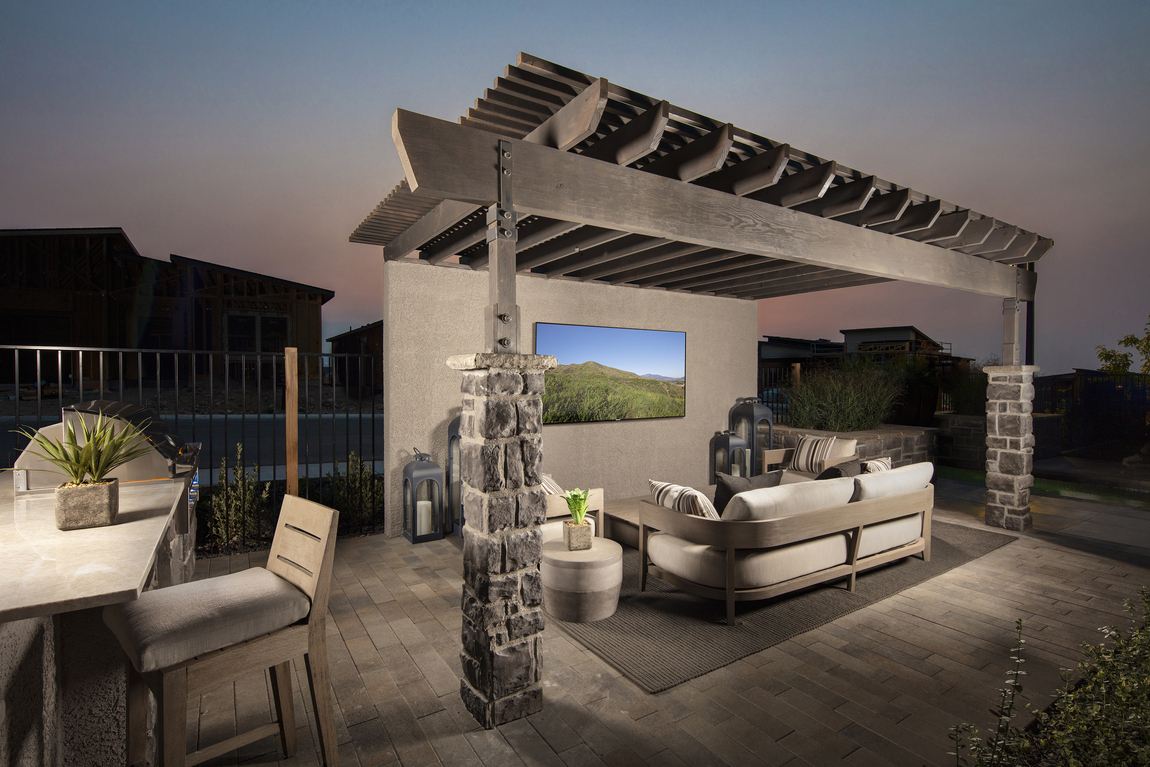 Cook with Ease in Your Outdoor Kitchen
Preparing an elegant dinner party in an outdoor kitchen provides you and your guests space and comfort to enjoy one another's company as you create a feast for family and friends. Let your holiday dinner party menu ideas come to life while also taking part in the festivities.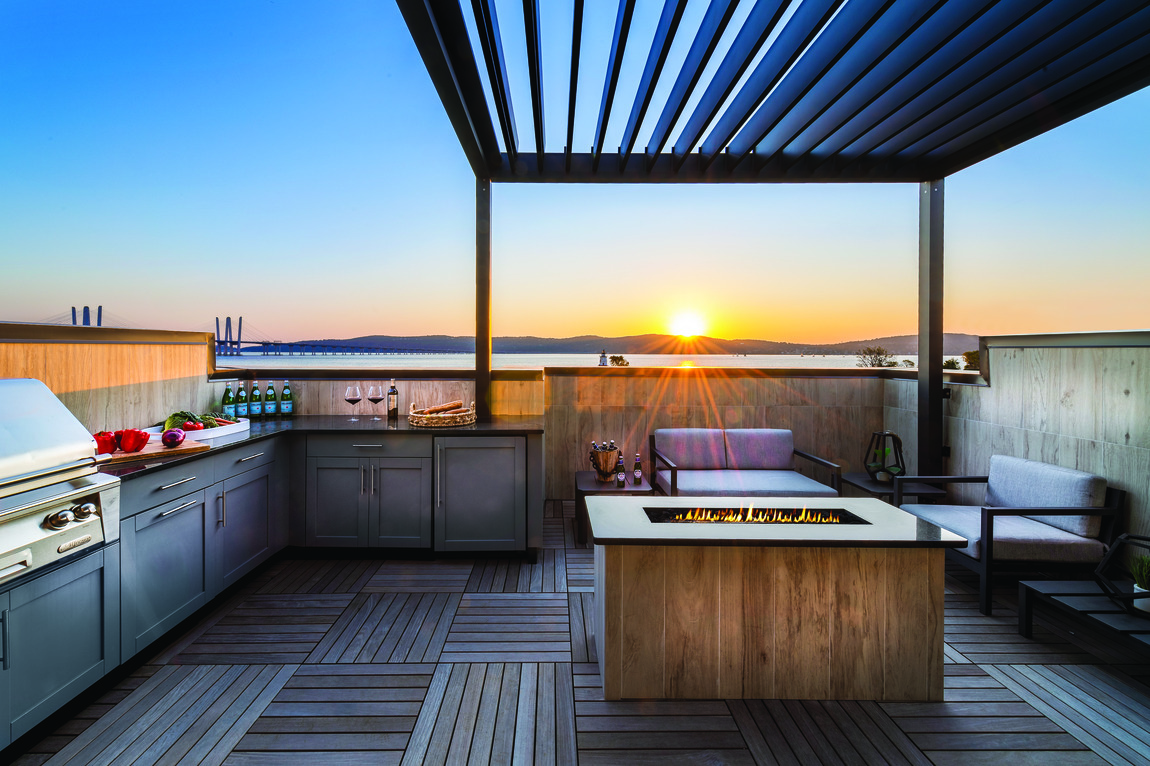 Provide Entertainment for Every Guest
Keeping kids occupied and entertained during holiday functions is no small task. Outside options, such as a heated swimming pool, playset, green space, or television, can extend the fun for the little ones while you enjoy the pleasure of your company and maintain a watchful eye.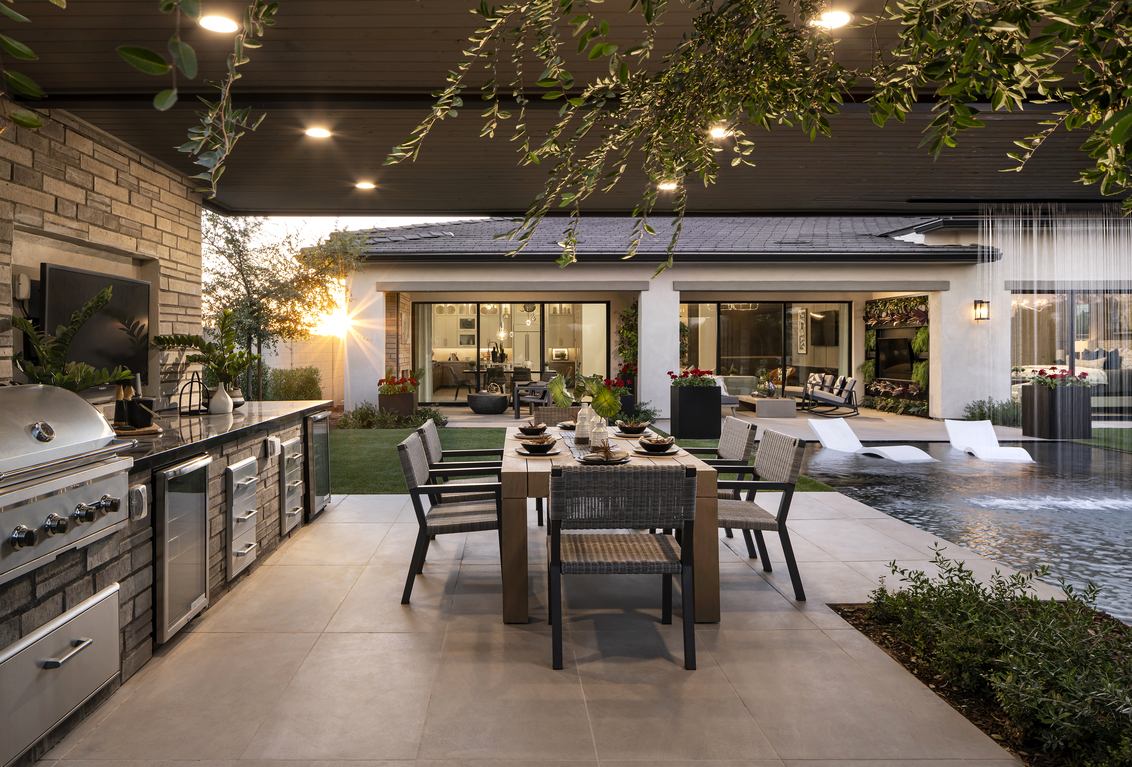 Embrace Greenery as Upscale Holiday Décor
Take advantage of ample natural light by incorporating plant life into your outdoor living spaces, giving your home a flash of color and natural beauty. Adorn your indoor-outdoor spaces with hardy plants, fresh evergreen garlands, and vibrant flowers to embrace the season.