Last updated on April 13th, 2022
Fresh air. Natural light. A beautiful view. The benefits of indoor-outdoor living are practically endless—and so are the possibilities. While access to the backyard has always been a big selling point, sliding glass doors don't have to be limited to the patio. Here are five prime places to incorporate indoor-outdoor living features into your home, as seen in Boulder Ranch, a luxury Toll Brothers community in Scottsdale, Arizona.
Atrium
Floor-to-ceiling and open corner configurations of sliding glass doors can create indoor-outdoor courtyards perfect for entertaining and livability. When opened, they expand space and create a seamless flow into the patio area; when closed, they provide privacy and security.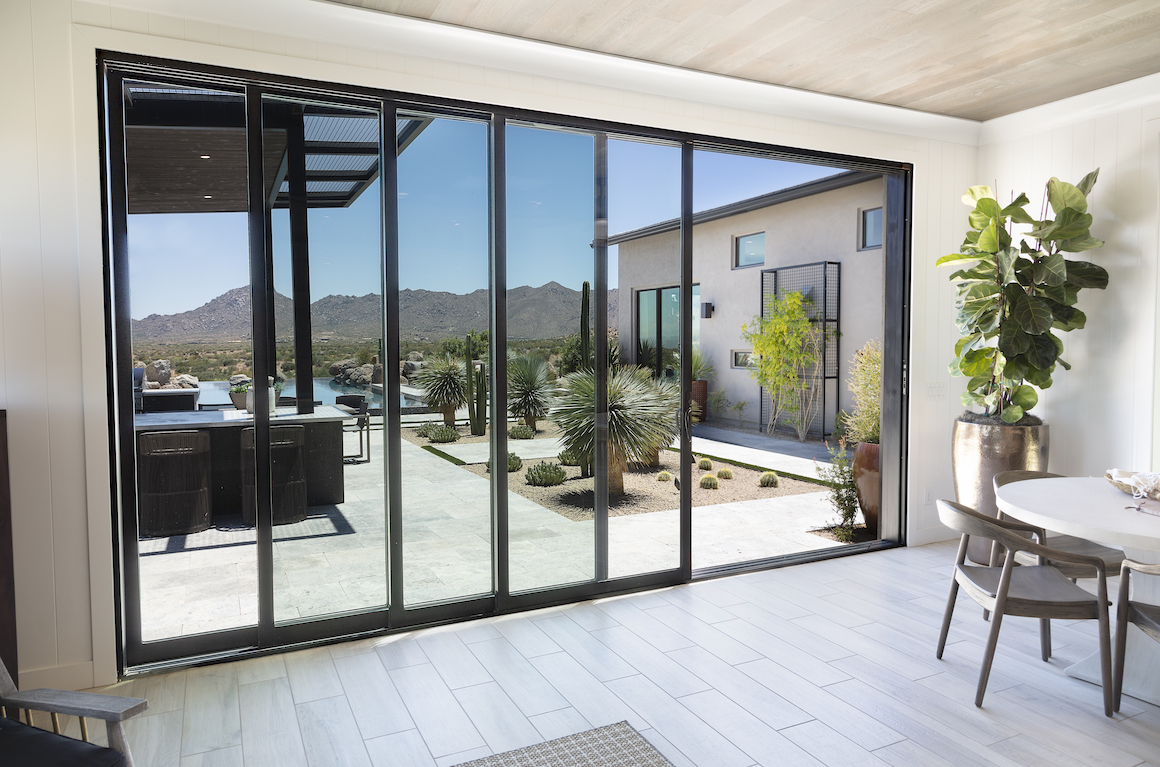 Bedroom
Western Window Systems Series 600 Multi-Slide Door eliminates any barrier between the bedroom and the back patio when open. When closed, the multi-slide doors provide year-round, all-weather mountain sunrise views.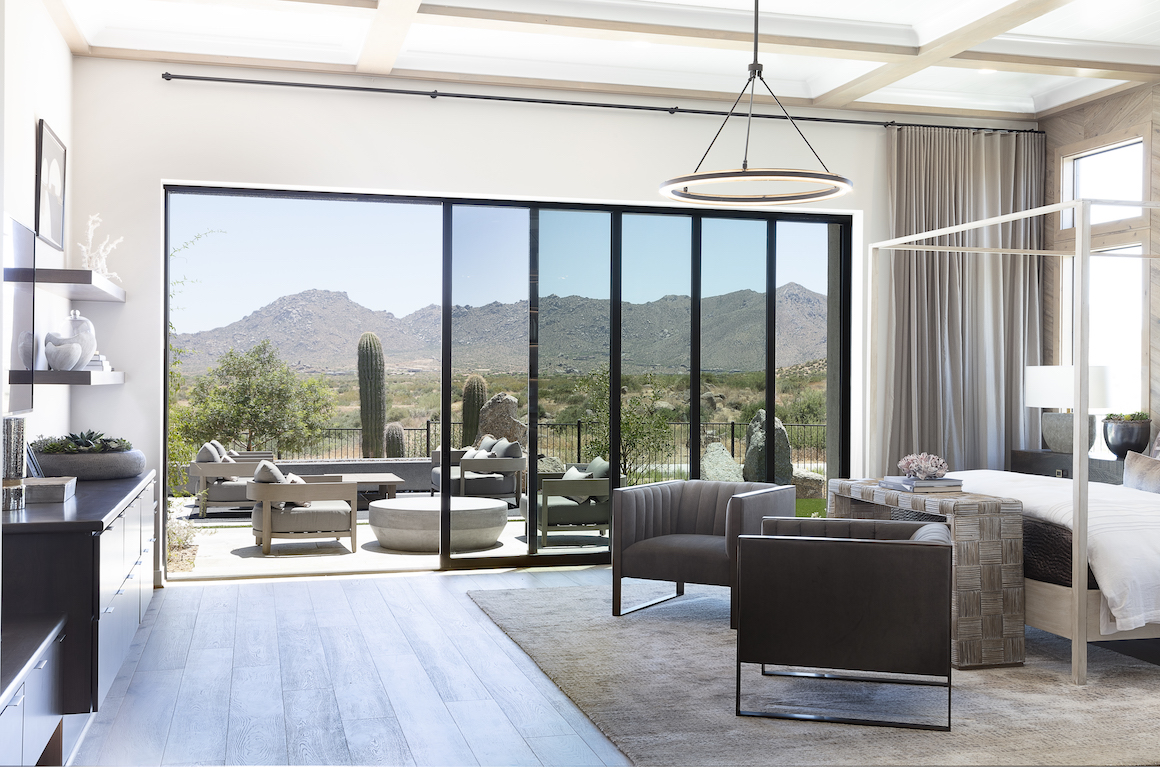 Dining Room
Moving walls of glass invite fresh air and sunset views to dinner. When these Series 600 Sliding Glass Doors are open, they provide an indoor-outdoor dining experience and easy access to the lush backyard and infinity-edge pool.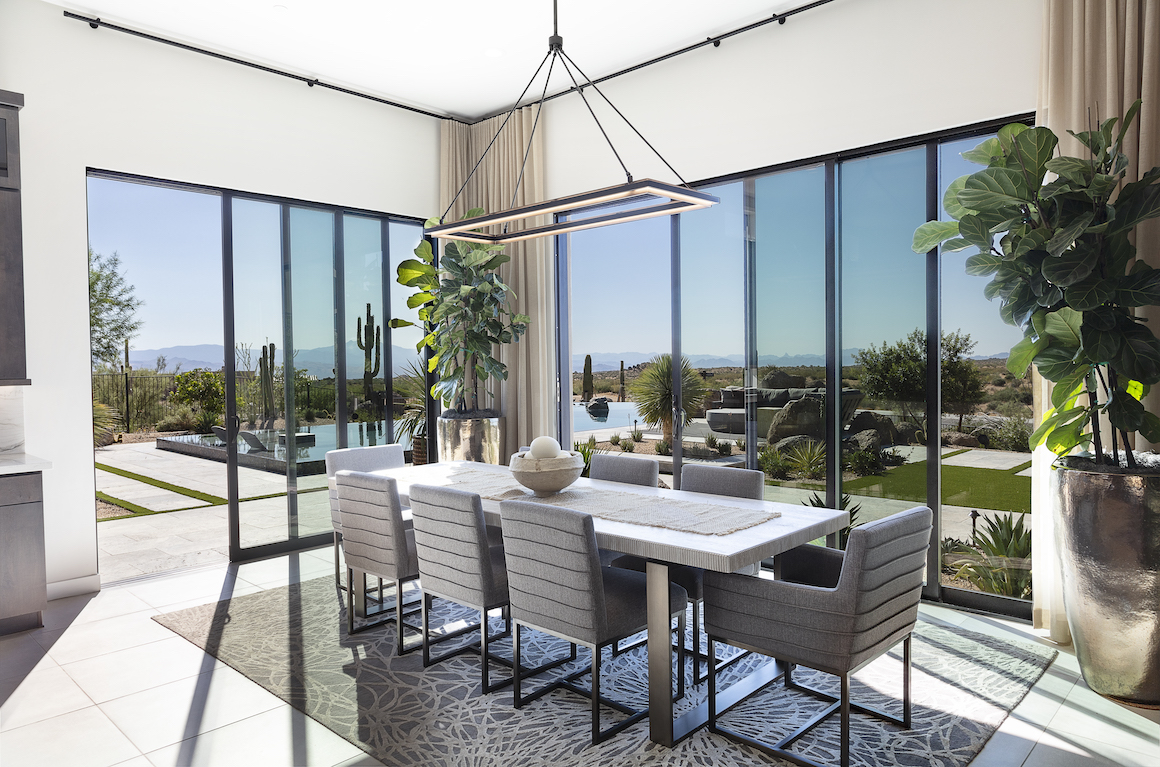 Patio
A popular place for sliding glass doors, the patio can level up its indoor-outdoor livability with multiple sliding glass doors that open entire walls to the outside. Western Window Systems Series 600 Multi-Slide Doors create expansive areas for indoor-outdoor entertaining, bolstered by features like fire pits and speakers.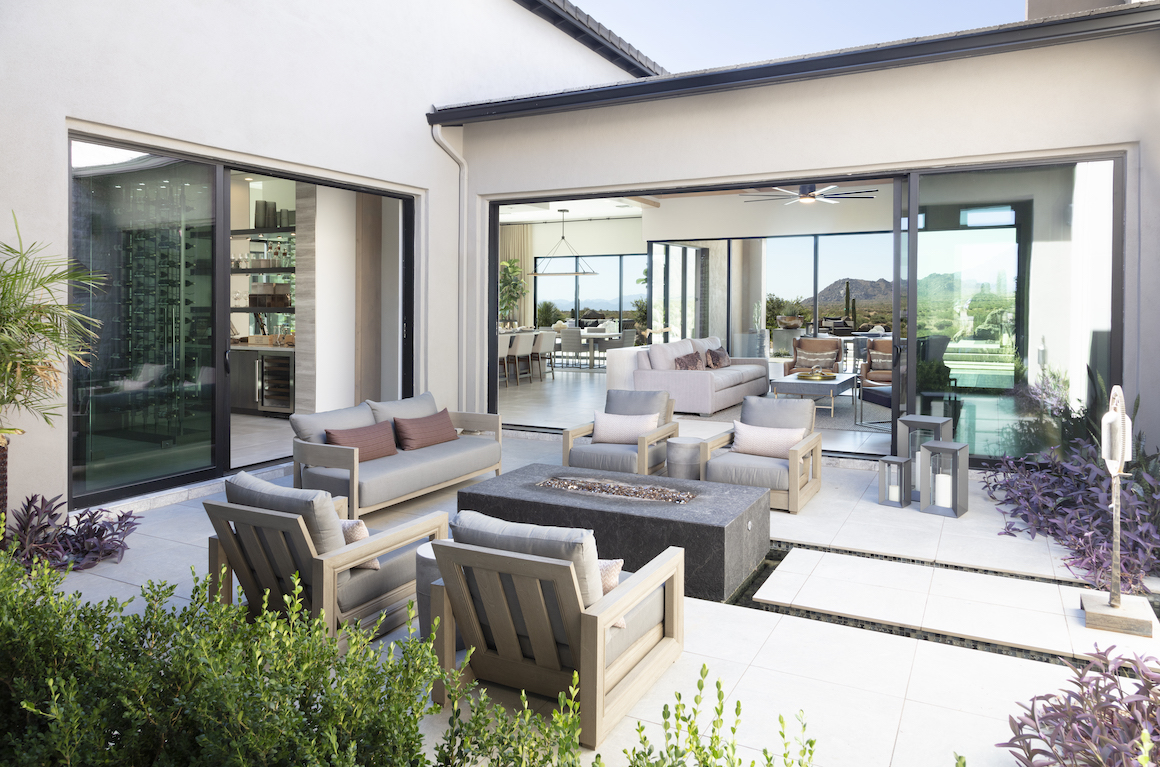 Pool
Utilizing sliding glass doors in pool areas gives them a luxury, resort-like feel. With multiple sliding glass doors installed around this pool, residents and their guests have access to the area from multiple rooms in the house.