Last updated on August 24th, 2022
You may know KOHLER from its unique line of luxury kitchen and bathroom products, but did you know that there is a division of the company that makes sweets too? KOHLER Original Recipe Chocolates blend decadent chocolate recipes with the company's legendary refinement and artistic approach.
While any time of year is a great time to savor the smooth flavors of KOHLER Chocolates, Valentine's Day is especially sweet. It's the perfect day to share a moment with the one you love, in the home you love, and treat them to the handcrafted, smooth taste of this thoughtful, stylishly designed gift. It reflects your sophisticated lifestyle and shows just how much you genuinely care. In each KOHLER Chocolate, you'll find rich flavor, an even richer history, and a little bit of magic.
Luxury lifestyle
Exceptional chocolate is a treat. A little luxury we invite into our day that delivers a spike in pleasure with one bite. If you appreciate the exceptional, like a Toll Brothers home, then your refined tastes are probably reflected in everything you do. KOHLER Chocolates complement this lifestyle perfectly. So, how did Kohler become the name behind these luscious chocolates? It all started with the emergence of single idea­­—the perfect Terrapin.
Origin story
This idea for KOHLER Original Recipe Chocolates began with Herb Kohler, the Executive Chairman of Kohler Co., who believed the world deserved something better than a run-of-the-mill turtle. Not the animal, but the chocolaty treat consisting of pecans and caramel dipped in chocolate. Working to fulfill this dream, Chefs of The American Club® produced more than 100 batches to craft the Terrapin – or turtle – that would meet the founder's expectations of quality and exquisite taste. In 2007, handmade sweets from KOHLER Original Recipe Chocolates were born, and a new chapter in the company's story began.
Chocolate selection
Any buyer of a Toll Brothers home knows, all good things take time. KOHLER's team of dedicated artisans spend approximately one year to create and perfect each new signature piece. These experts rework and revise the ingredients, flavors, and designs until their chocolate is of the utmost quality and superb taste. As Kohler approaches any new product, their chocolatiers take great care to ensure a single level of quality for each creation. After a new piece is created, Mr. Kohler personally confirms the integrity and authenticity of its chocolatey foundation.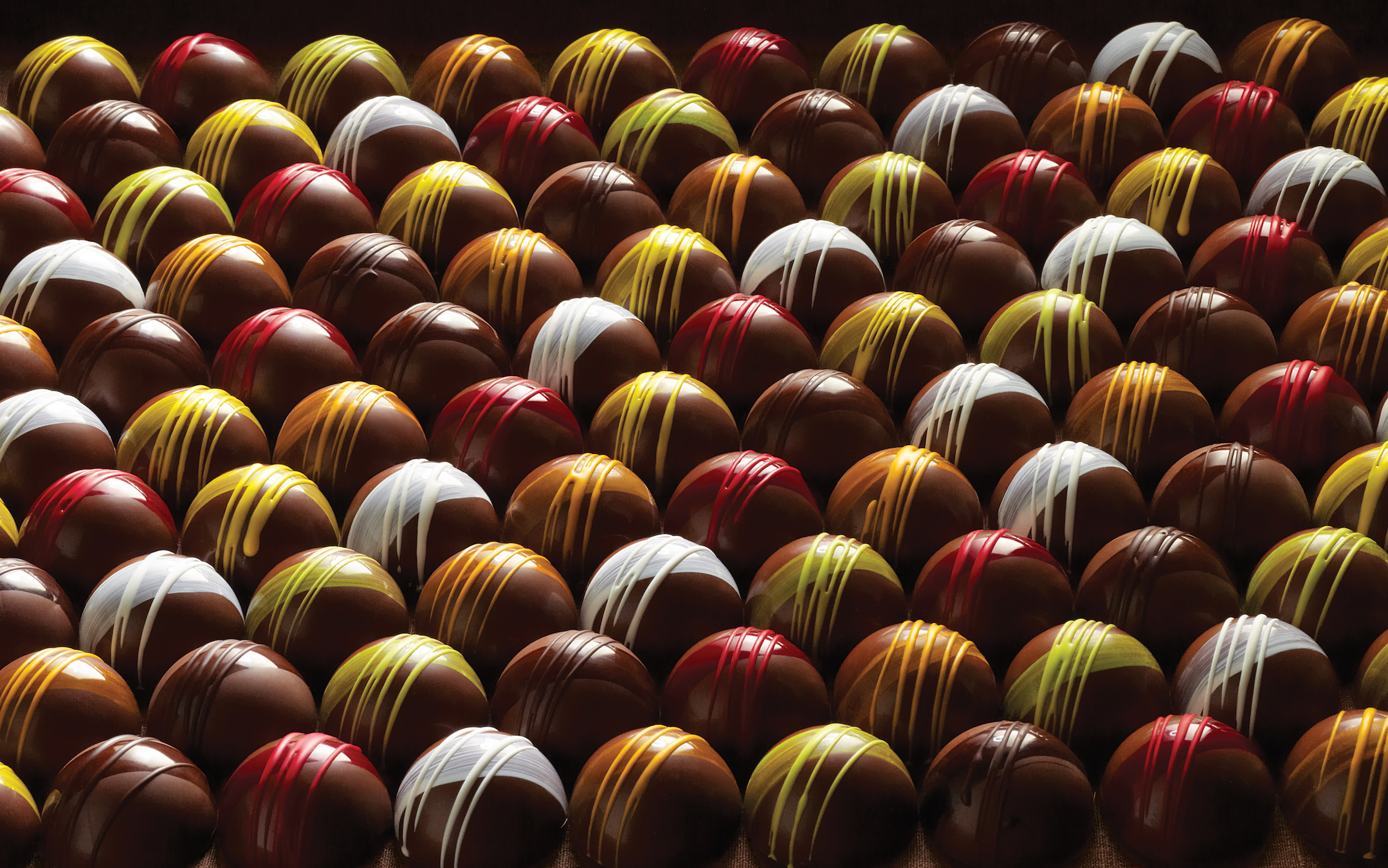 Although delicious, KOHLER's Terrapins are not the only chocolates that grab the attention of aficionados. They are captivated by the sweet aromas and deliciousness of KOHLER's vast array of selections. Limited-edition pieces can be sampled at select times throughout the year, such as holiday caramels from October through December, delicious hot chocolate sweets to warm you up in the winter, or Easter eggs, created specifically for the holiday. Fancy a few classical favorites? Tempt your palate with a delicious Strawberry Balsamic Rare Facet, Caffe & Cream, or Platinum as a final course after a delightful meal.
For the perfect after dinner drink in your Toll Brothers home, KOHLER Original Recipe Chocolates also offers a unique and smooth Dark Chocolate Brandy and Chocolate Mint Brandy. Both full-bodied brandy varieties are naturally infused with KOHLER's propriety blend of 72% dark chocolate, and provides an unmatched taste and experience. With a velvet smooth texture, the Dark Chocolate Brandy stimulates the senses and evokes a combination of aromas, from rich chocolate, to fruit, to a hint of nut. The refreshing Chocolate Mint Brandy boasts a sweet mint taste with subtle hints of hazelnut and crisp, cool peppermint.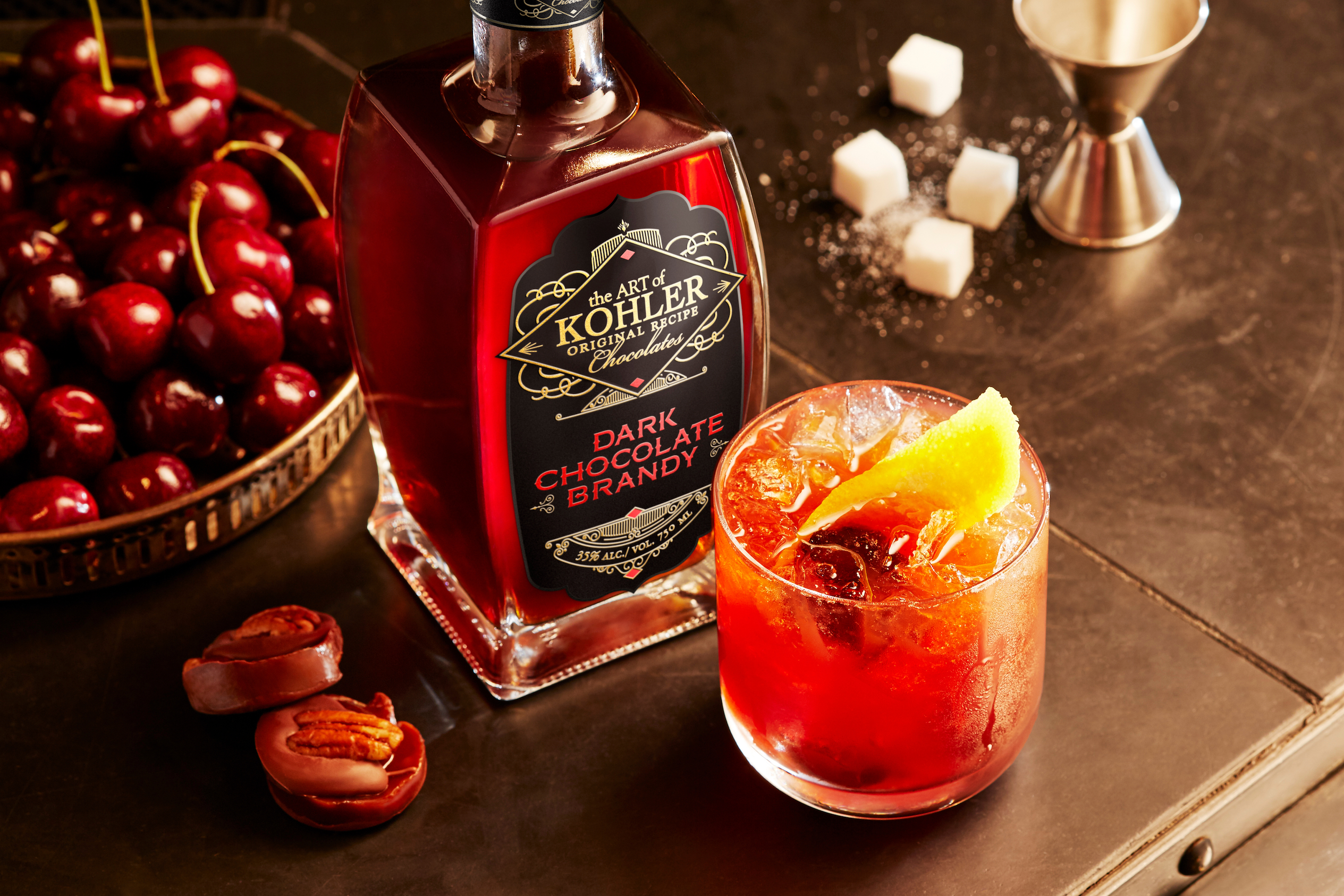 This Valentine's Day, spend time at your dream Toll Brothers home, and take in a small indulgence while you relax and enjoy your company. Savor exquisite handmade KOHLER Original Recipe Chocolates with friends and family, and create more beautiful memories to share with your loved ones.
Visit TollBrothers.com to discover a community near you, or for more information on KOHLER Chocolates, visit KohlerChocolates.com.
Toll Brothers' vendor partner, Kohler, contributed to this story.