Last updated on August 24th, 2022
Bathrooms come in all shapes and sizes, from primary, full and half, to guest baths. While some are spacious and filled with natural light others can be small and windowless. One of the easiest ways to make any bathroom look its best is with paint. By simply changing the color of your bathroom, you can make a small space look bigger, energize a dull interior, or transform an outdated décor. With a couple helpful tips, you'll be on your way to selecting a paint color that is sure to make the most of your bathroom.
Make a Small Bathroom Look Larger
While it may not be feasible to expand a small bathroom, paint can go a long way in making it look bigger. Light colors do the best job of fooling the eye into thinking the room is more spacious, especially if the room is windowless. That's because these colors are more reflective, so they make the room feel brighter. Basically, it is all about optical illusion.
What About White
The jury still seems to be out when it comes to painting a small space white. Although white is a go to for many, some prefer to avoid it if the room doesn't have any natural light. Reason being, artificial light can cause white walls to look dingy. With so many other great color options available, you may want to select a different shade to prevent any potential issues.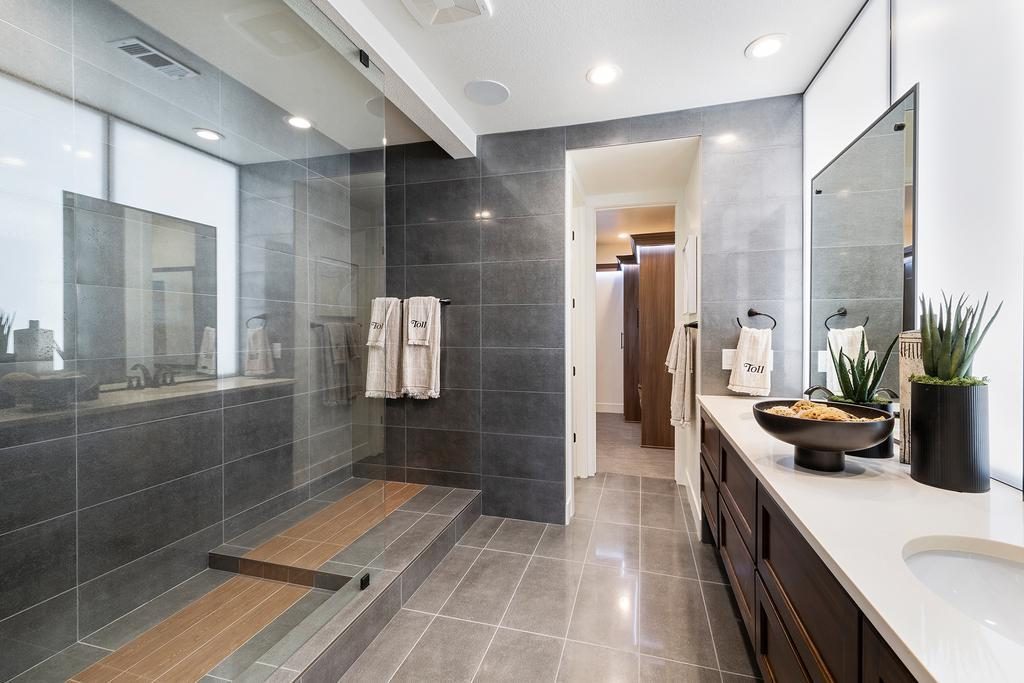 Stripes
Painted stripes can also help make a small bathroom look larger. Horizontal stripes visually widen a room while vertical stripes make it feel taller. The smaller the room, the thinner the stripes should be. Wide stripes lose their impact when used in a tiny space. A nice subtle way to use stripes is by alternating flat and gloss paint in tonal or contrasting shades. Ready to get started? Our friends at Sherwin-Williams have all the information you need to paint perfect striped walls.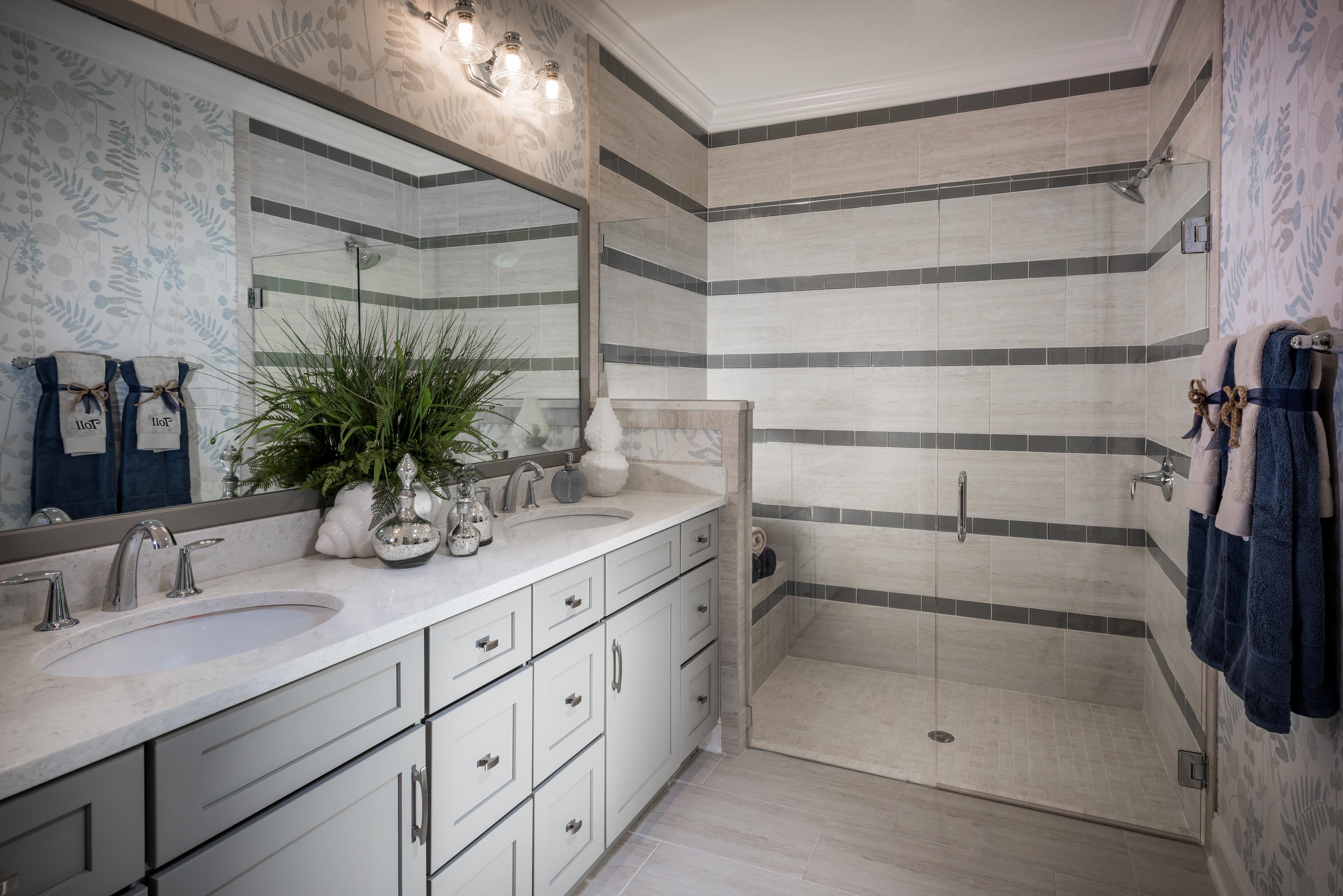 Popular Paint Colors for Small Bathrooms
Sherwin-Williams offers a number of beautiful, light paint options. Some of our favorites include: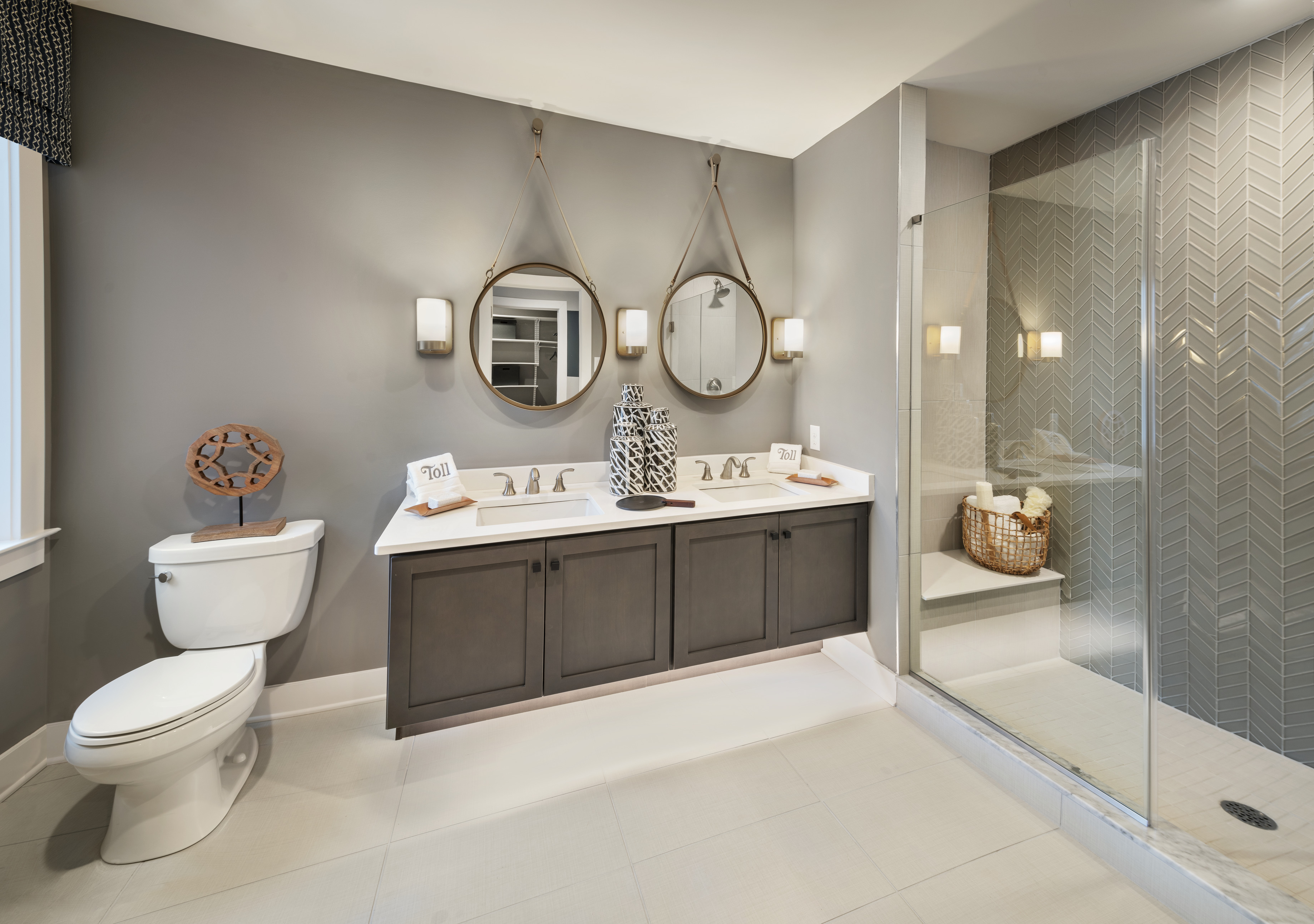 Liven Your Bathroom Up With Color
If your bathroom gets a lot of natural light or is larger in size, you can go with a darker, bolder color to liven it up. Have fun with rich, dramatic shades like navy—or even black—that pop against white tiles and fixtures. Brilliant blue, emerald green or golden yellow create a dramatic effect. If painting all walls in a bold shade seems a little too daring, just paint an accent wall. The look will energize your space and give it a fresh, unexpected look.
Beyond the Walls
Cabinets
Even though refinishing cabinets requires a bit more elbow grease than painting walls, the results can be well worth the trouble. With a couple coats of paint and some updated hardware, your cabinets will be looking stylish in no time.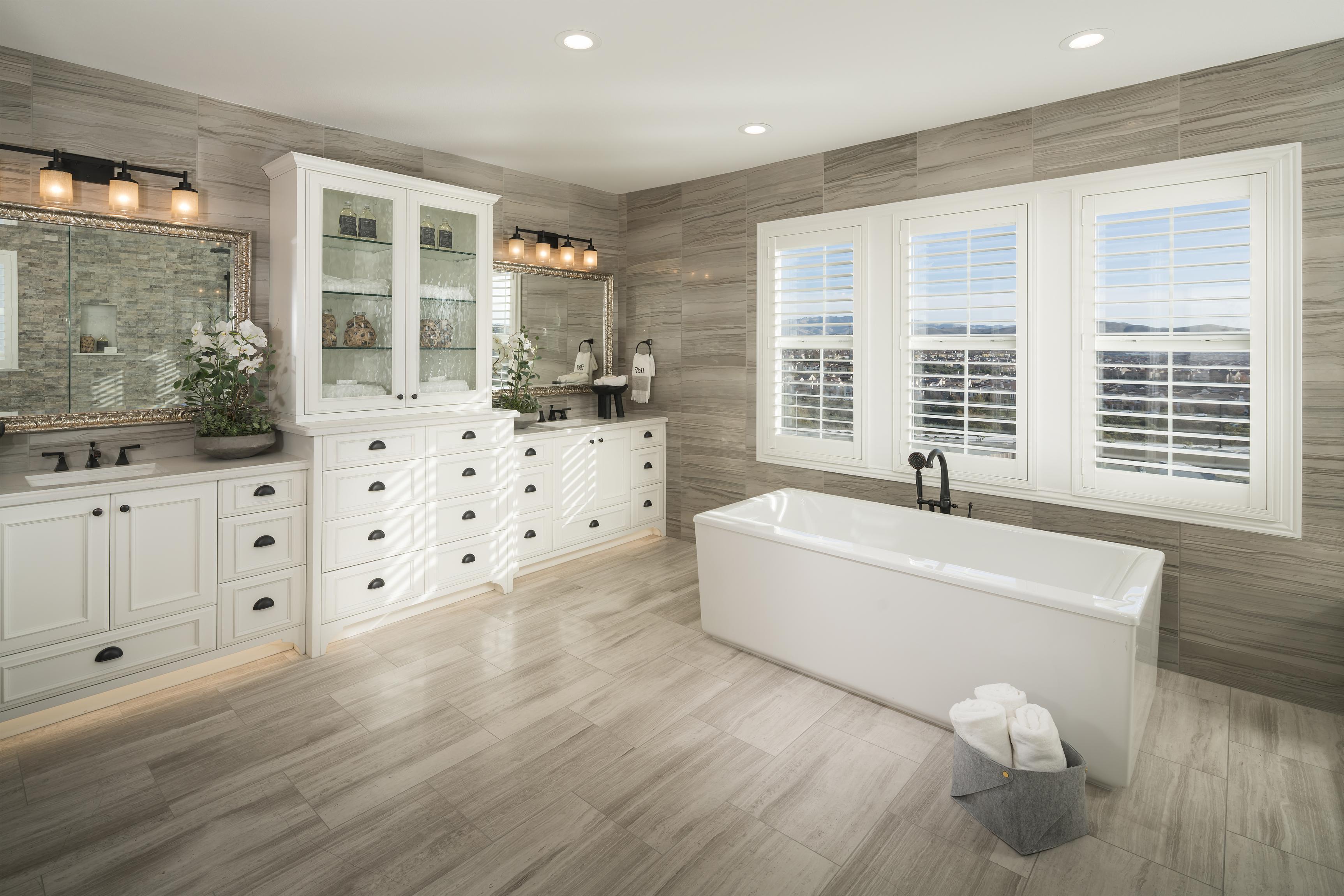 Ceilings
Painting your ceiling and walls the same color extends your eye up, helping to make a small bathroom look bigger. It also works for rooms that are asymmetrical or have vaulted or angled ceilings because it helps simplify and unify the space.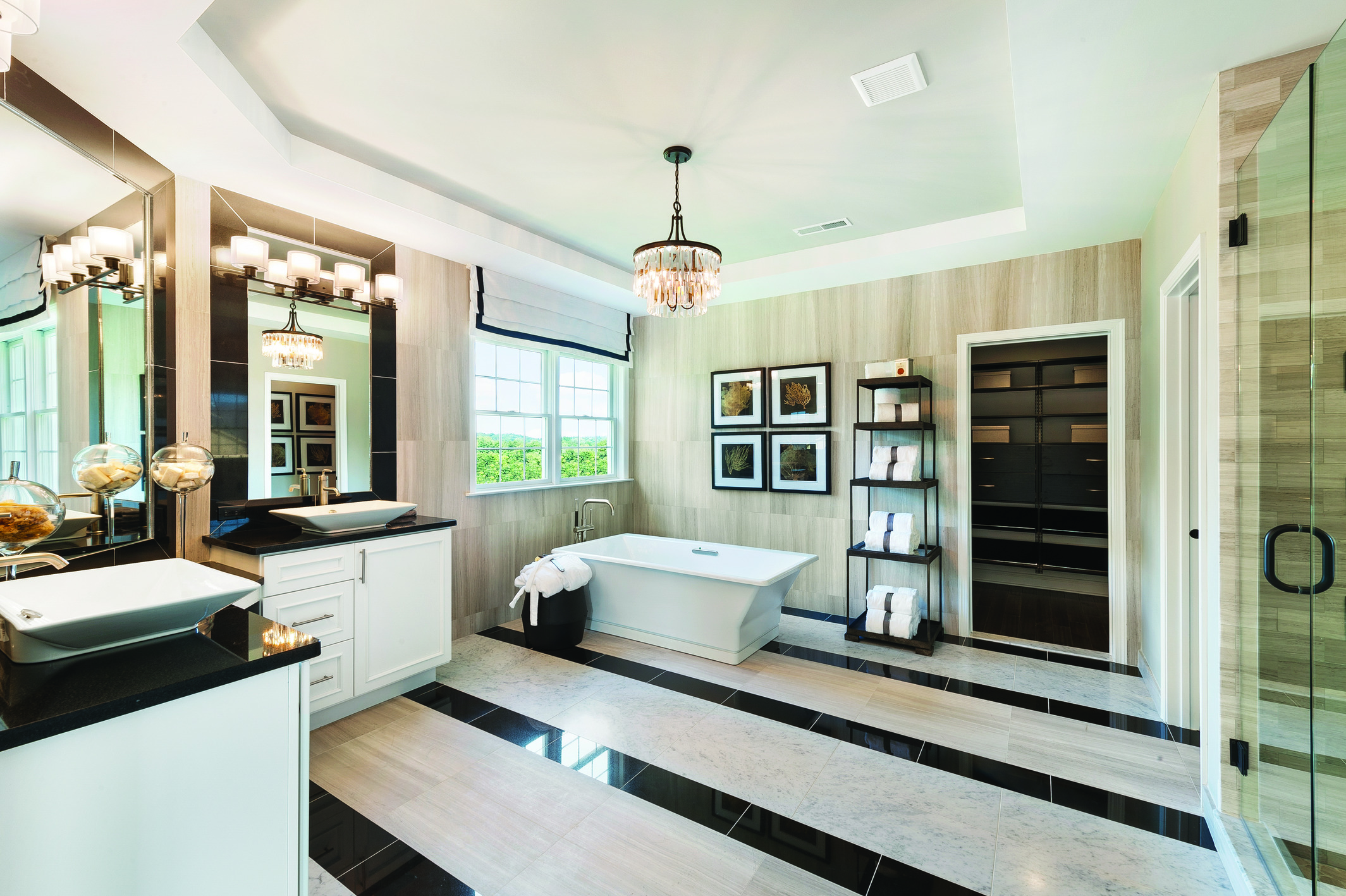 Drawers
Cabinet drawers rarely get any attention, making them the perfect place to add an unexpected pop of color. By painting the inside of your drawers in a favorite color, you are sure to smile every time you open one.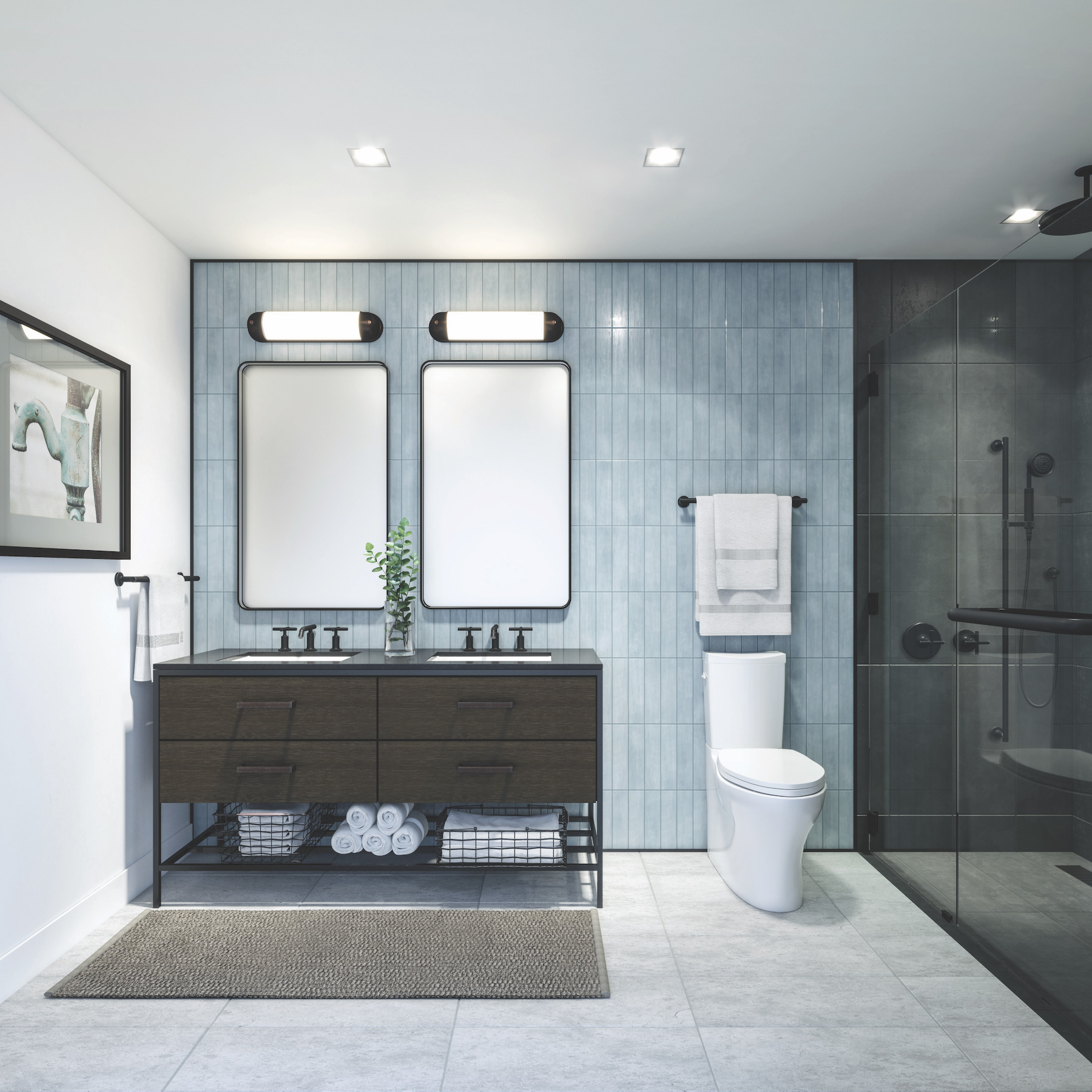 Tile
If your dingy, dated floor or wall tile is getting you down, give it a coat of paint. It's a DIY project that takes a little time and patience but is a lot less expensive than replacing them.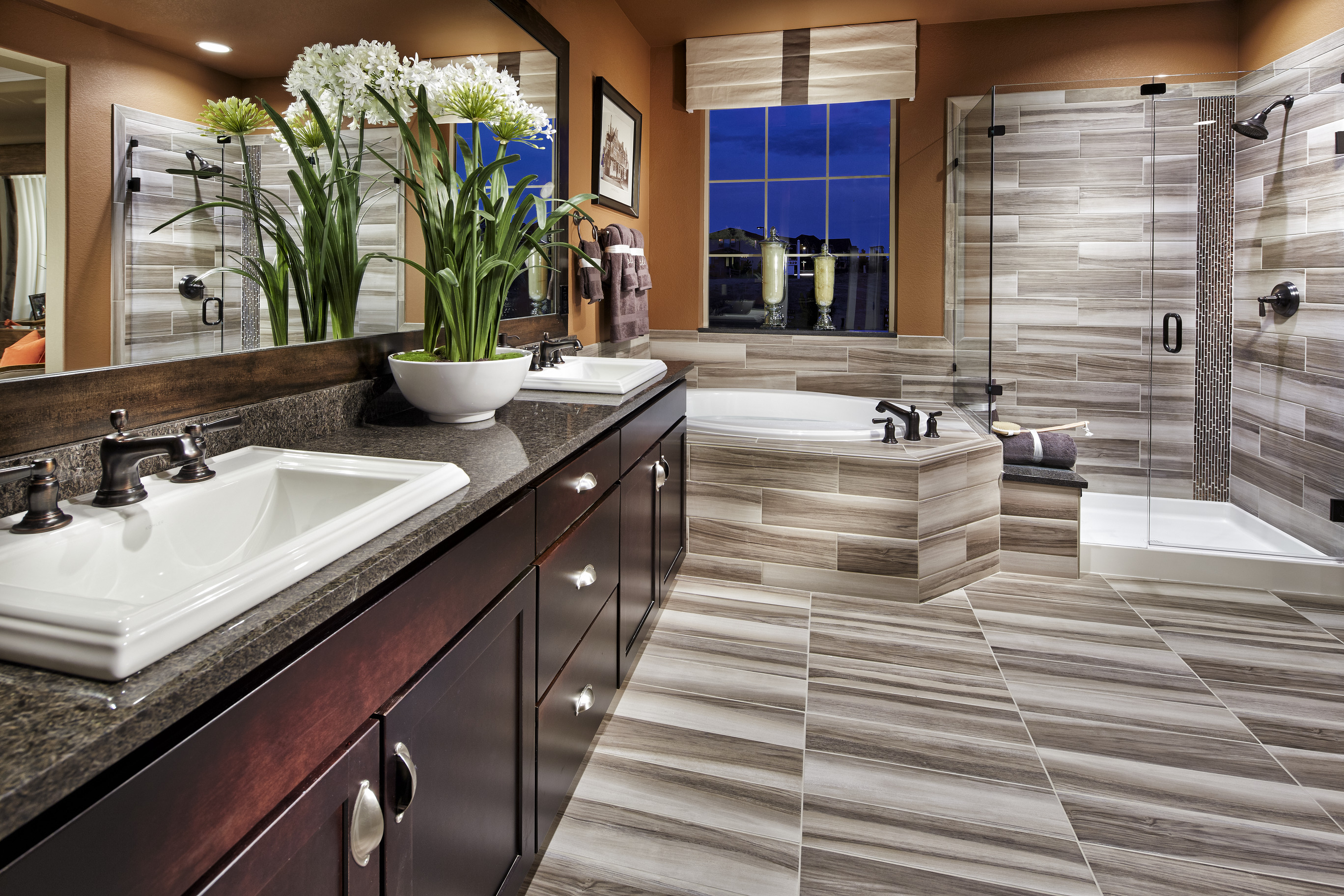 Bold Favorites
When it comes to selecting a bolder look for your bathroom, the options are endless. A couple standouts are: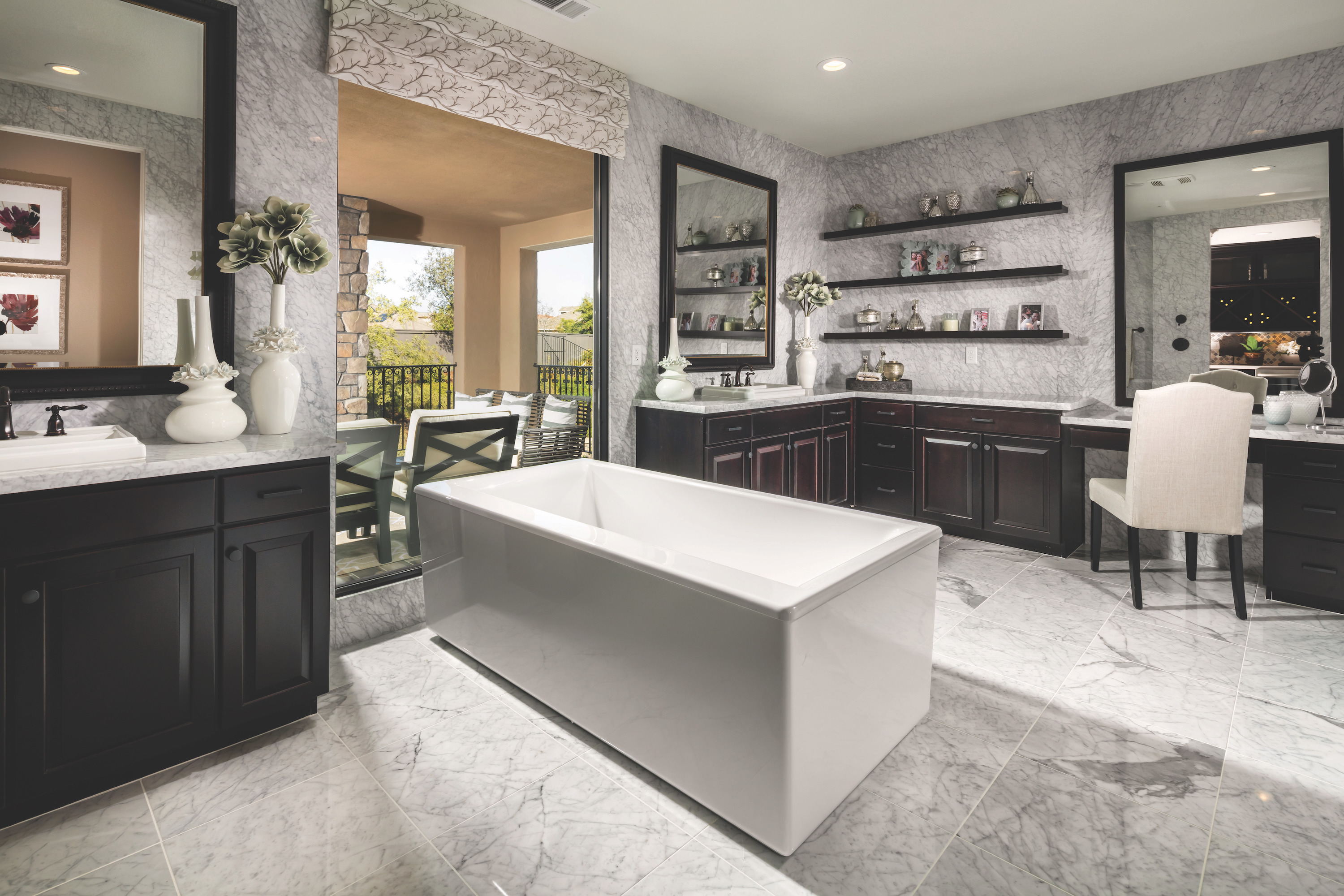 Selecting Your Finish
Whether painting bathroom walls, ceilings, or cabinets, your finish choice needs to be moisture and humidity resistant. Semigloss is the most recommended paint type to do the job since its slightly shiny finish is easier to clean. If you want a surface that is a little less shiny, select satin paint, which also works well. For the ultimate in bathroom paint, take a look at Sherwin-Williams Bath Paint which is specially formulated to resist mildew and comes in both semi-gloss and satin.
Bathrooms are typically one of the most overlooked areas of the home, making it the perfect spot to add some unexpected style and even a bit of surprise. Since these rooms aren't open to the rest of the home, they can have a color and personality all their own, making painting a great way to express your creativity. For more bathroom decorating ideas, visit Toll Brothers on Pinterest.