Last updated on December 23rd, 2021
Fireplaces have come a long way since the days when an ornate hearth, mantel, and chimney served as the centerpiece of a traditional living room. The new school of sleek, tech-forward hearth options means there's a fireplace perfect for any room in the home—not to mention any design style, purpose, or climate.
While stacking wood and stoking flames once was an inevitable part of ownership, the majority of fireplaces today are gas-fueled, easy to use and control, and virtually maintenance-free. With the advent of heat management technology, hearths can be used for heat or simply for ambiance, depending on your mood and climate. 
Whether your style leans modern farmhouse, mid-century modern, or somewhere else entirely, there's a way to bring the warm glow of a fireplace into any part of your home.
1. Make a Great Room Even Greater
There are times when an impressive great room calls for a showstopper hearth, but there's also beauty in going low profile. A sleek, linear model won't compete with the rest of your décor—or compete with it for wall space. Passive heat allows your TV or favorite artwork to be hung right above a fireplace without the worry of heat damage, so there's no need to devote an entire wall to a hearth. It's easy to control a fireplace's heat output by redirecting some or all of the heat into other rooms, the outdoors, or both.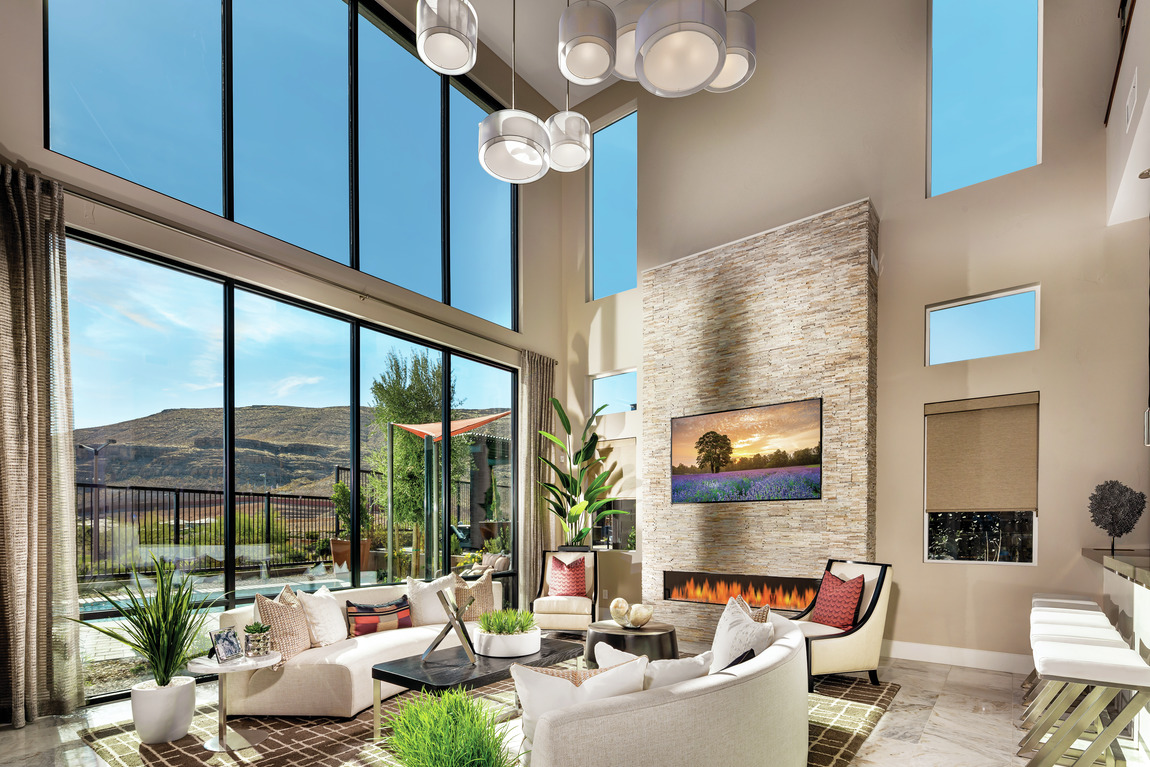 2. Make your Bedroom Your Sleep Sanctuary
What's more peaceful and calming than a cozy fireplace? Imagine unplugging and unwinding every night in front of the glow of a fire, then drifting off to sleep completely relaxed. If your bedroom has an adjoining sitting room or lounge area, a see-through, double-sided model lets you bask in the glow from either side—and it'll help open up the space.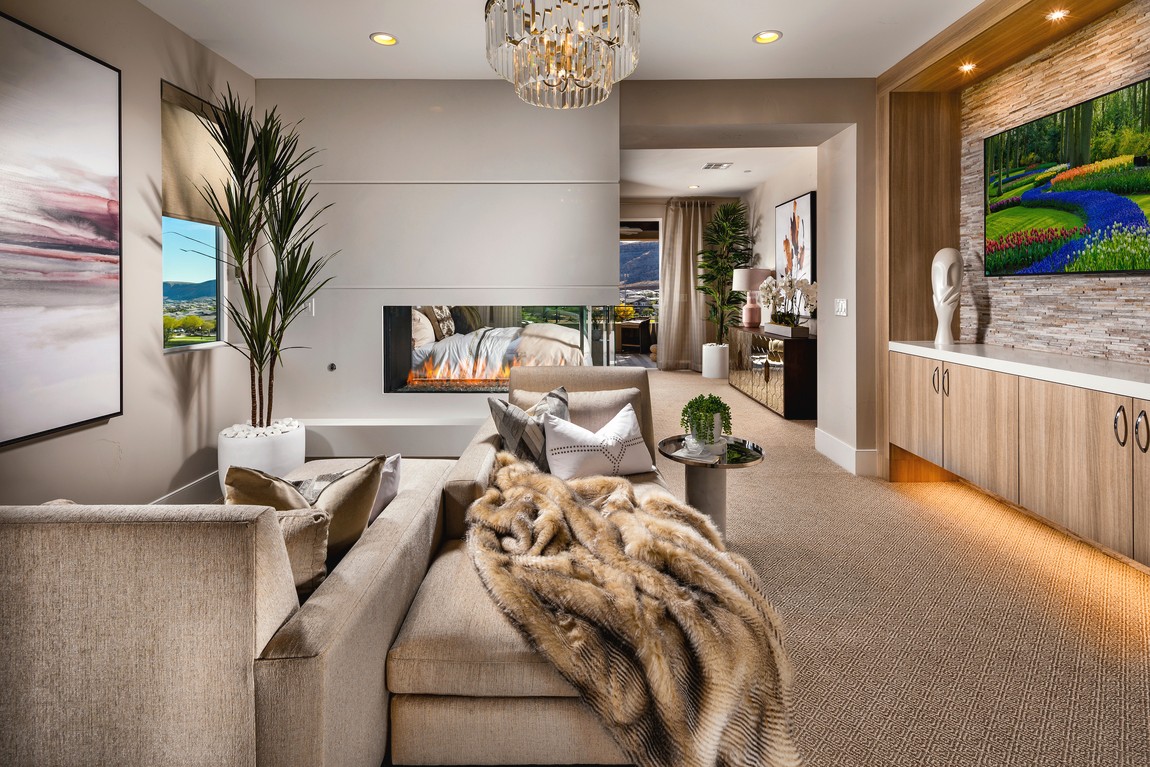 3. Elevate Your Library or Home Office
You've already got great lighting, comfy furniture, and beautiful bookcases to display all your literary loves. The only thing that could make a library or study—or even a small reading nook—more appealing is a fireplace. As a bonus, the perfect backdrop of a glowing hearth glow will make your home your book club's preferred gathering spot. A fireplace also helps makes a home office a little more homey—and with passive heat technology, photos and shelving can live on the same wall as your hearth.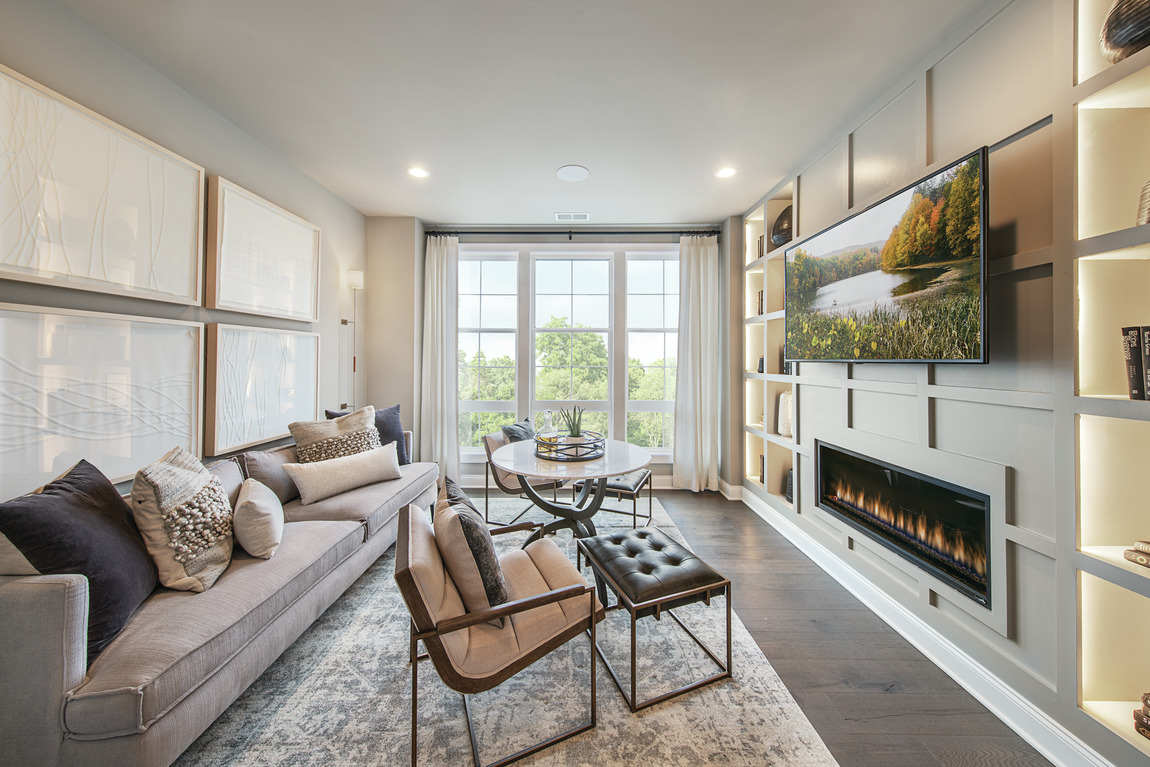 4. Convert a Bathroom into an Everyday Spa Experience
Evoking a high-end spa experience at home is easy with features such as waterfall showerheads, Bluetooth speakers, and heated flooring. A fireplace makes an en suite feel even more inviting on a brisk morning and turns an ordinary end-of-day soak into a decompression session. Remote-control operation lets you control the flame while you're enjoying your heavenly soaking tub.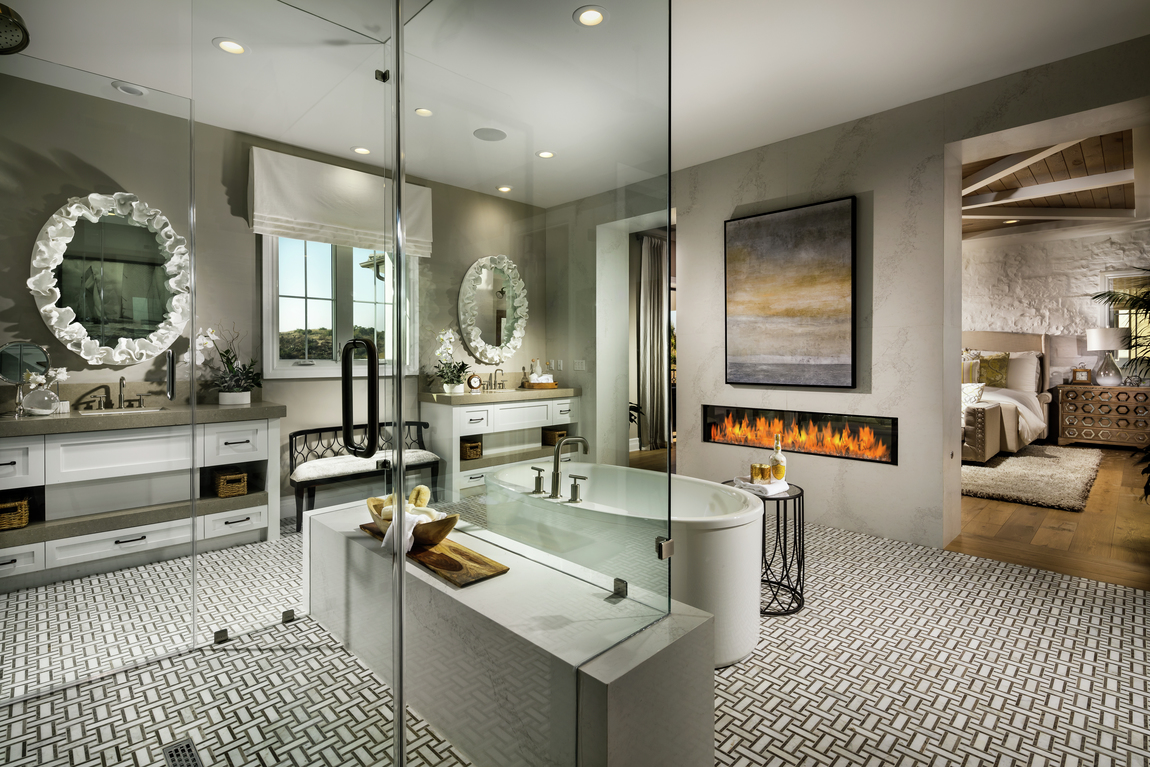 5. Open up Indoor-Outdoor Entertaining Options
Whether it's placed poolside, on the patio, or in a transitional indoor-outdoor space, an outdoor fireplace or fire pit helps keep the party—and the warmth—going long after the sun sets. In warmer climates where indoor-outdoor living is the norm, a fireplace flocked with plenty of comfortable seating makes these spaces extra versatile. The heat output can be regulated to focus more on keeping things cozy in colder months, and more on ambiance when the weather warms up.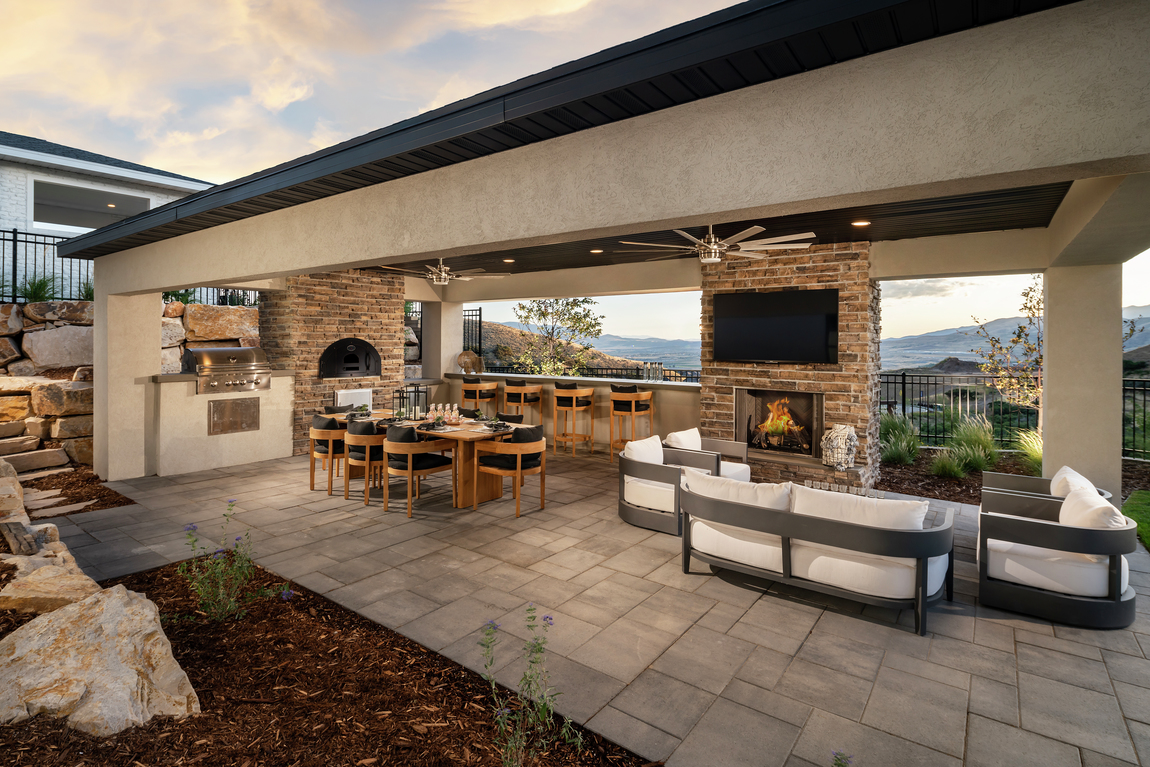 As design options and heat management technologies continue to evolve, there's sure to be a hearth solution for any room in—or out of—your home.