Last updated on October 19th, 2022
If you are someone who likes to see things in person and observe how pieces fit together, a quick move-in home might be the perfect new construction option for you. A quick move-in home is simply one for which planning, and often even building, has already started. They could be move-in ready with all the finishes in place, so you can just bring your things and make it your own. These homes can also be design-ready homes that have been structurally planned and started but are still early enough in the build that buyers can choose a variety of fixtures and finishes.
What is a Move-In Ready Home?
Toll Brothers move-in ready homes are complete with finishes and fixtures selected by our professional design consultants. Home buyers can explore the space without having to picture where a wall might be or how the cabinets fit into the picture. Selecting a quick move-in home rather than personalizing your new Toll Brothers home from beginning to end can be advantageous for those who prefer to visualize the interior before purchasing.
It is also a great option for home buyers who want new construction but do not have the time to select from the vast array of selections offered in a traditional Toll Brothers home.
Experience Design-ready homes
Design-ready homes feature a home site and home design and await a home buyer to choose their finishing touches. If you have a vision in mind, our design-ready homes offer the opportunity to make some selections based on your own taste, with assistance from the professional design consultants in our Design Studios. These homes are typically at a point in the building process between groundbreaking and framing.
Home buyers benefit from selecting this option by exploring the details of the home, including the shapes, sizes, and angles of the architecture, better envisioning their new home.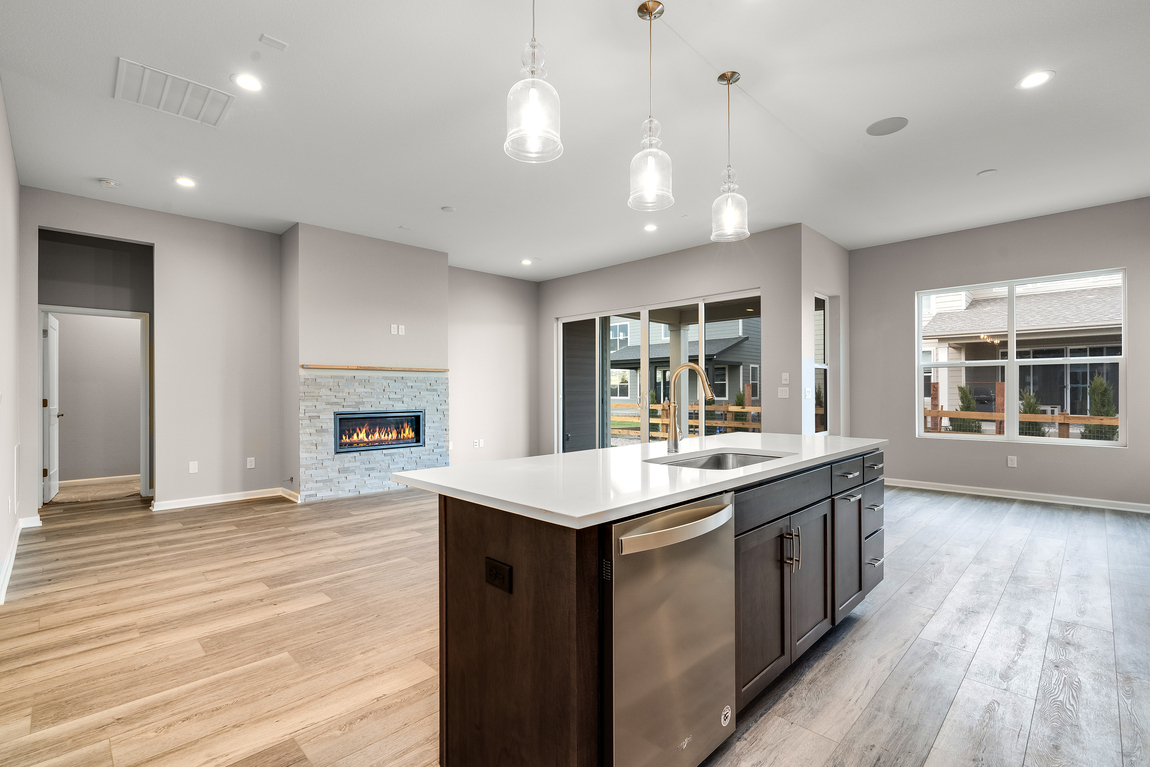 A quick move-in home can provide a satisfying home-buying experience for anyone who is a visual thinker and seeks the quality of new construction. To learn more about our quick move-in homes and availability, visit our website.