Last updated on August 24th, 2022
Smart home technology is changing the way we live, allowing homeowners to simplify their daily routines and embrace an array of conveniences.
Toll Brothers has seen a significant rise in demand for smart home technology and its countless benefits. Smart home control is expected in new home construction; it is no longer a novelty but rather a proven solution that home buyers want in their luxury home.
We asked our experts at Toll Brothers Smart Home Technologies to share the most popular smart home features that our buyers are looking for in their Toll Brothers homes across the country, as well as key tech trends as we look to the future.
Smart Home Thermostats
Keep your home environment comfortable without lifting a finger. Smart thermostats can learn the activity patterns in your home, adjust temperatures accordingly, and react to humidity levels and outside temperatures. 
Features like these can significantly reduce your energy consumption as well as your heating and cooling costs. Make your everyday lifestyle easier with a thermostat that does the work for you.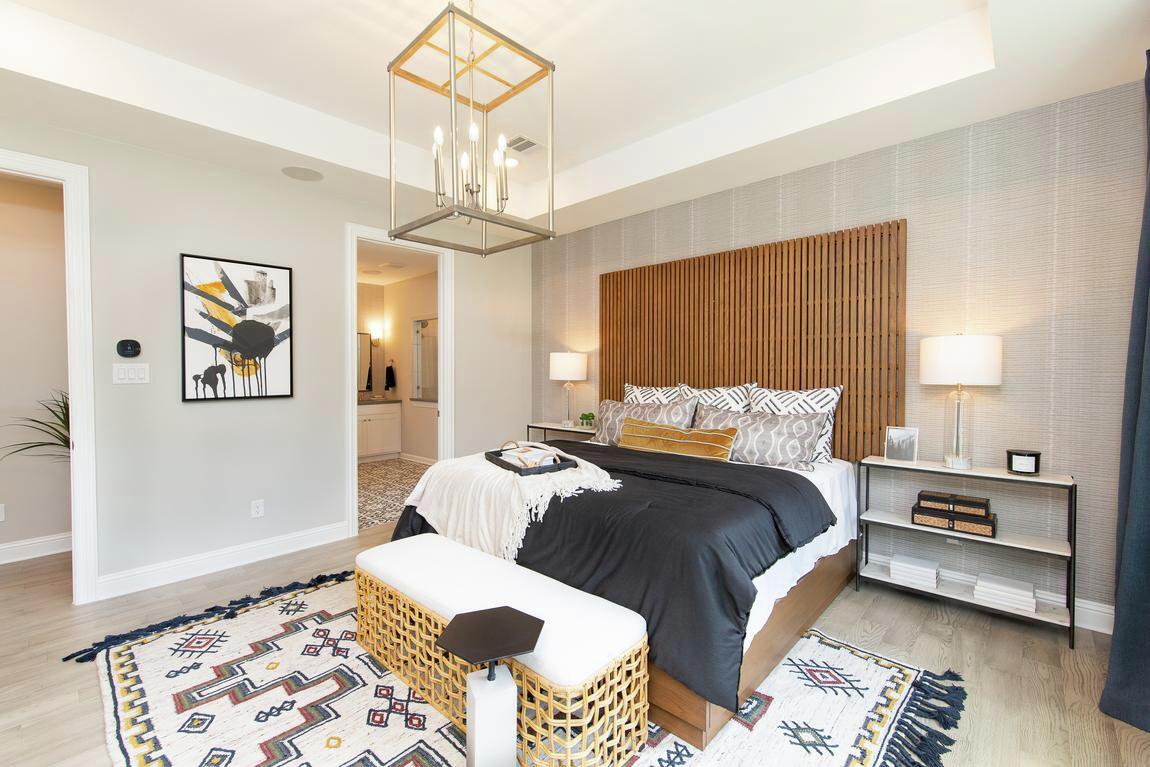 Keyless Locks
Keyless locks are one of the most trending fixtures of the modern smart home. Gone are the days of easily avoidable emergencies like being locked out of the house or losing your key. Smart locks eliminate those unfortunate mishaps while adding security and convenience for you and your family. Lock your doors from miles away, allow family members into the home with the tap of a button on your phone, or even have your door lock itself for you based on automated schedules.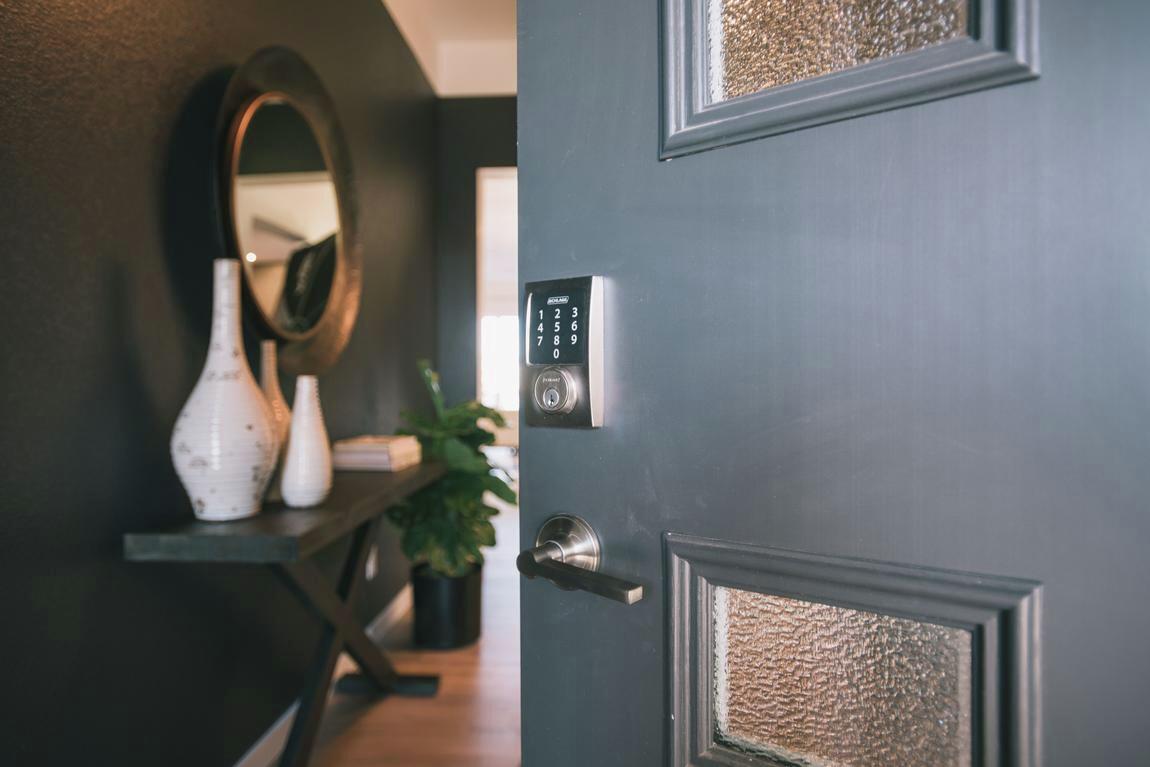 Garage Control
Running out and forget to close your garage door? Your smart home has you covered. Applications like garage control can tell when you've left your community and automatically shut your garage door for you based on the location of your cell phone. 
This technology provides additional security for your home and gives your busy family peace of mind when you leave the house and go about your day.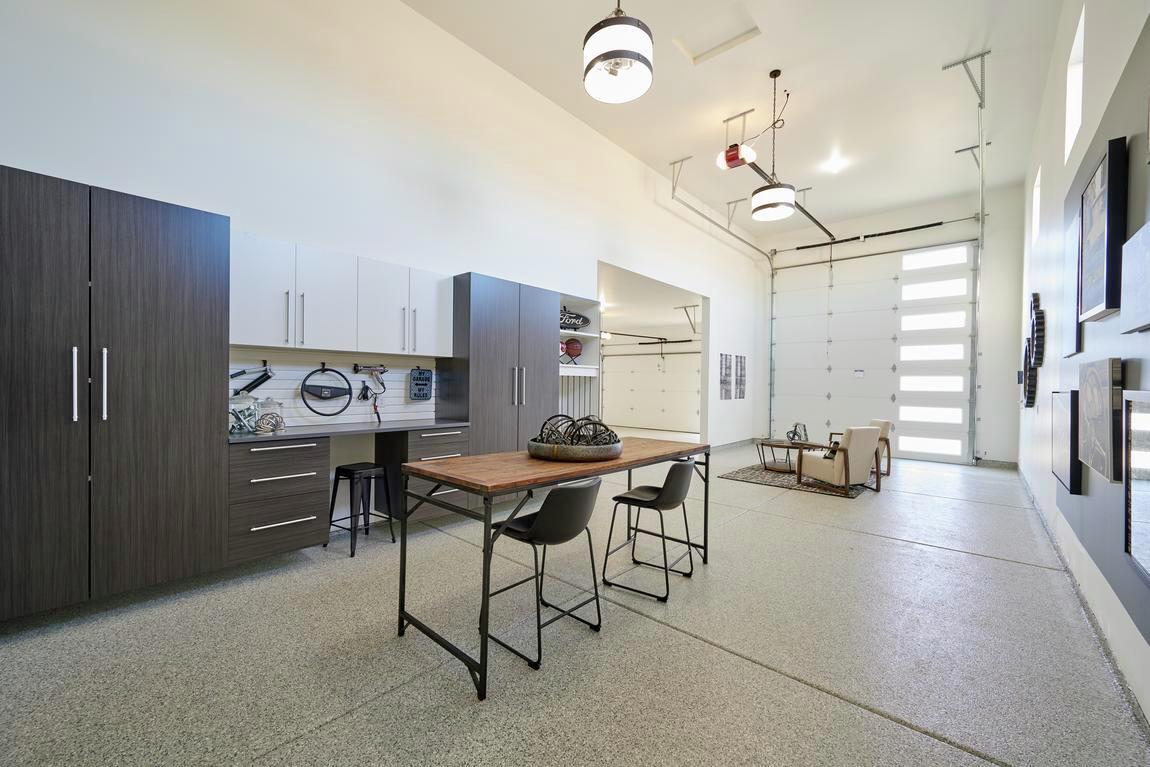 Video Doorbells
This smart home tech has become a 'must have' in any home. With countless benefits for security and convenience, the installation of a video doorbell allows 24/7 monitoring in real-time of any activity that may occur outside your front door. 
Video doorbells allow you to instantly look at unexpected door knockers or keep an eye on packages that may be dropped off, including the ability to speak to the person on your doorstep remotely.
Enjoy the many lifestyle benefits of this trending technology.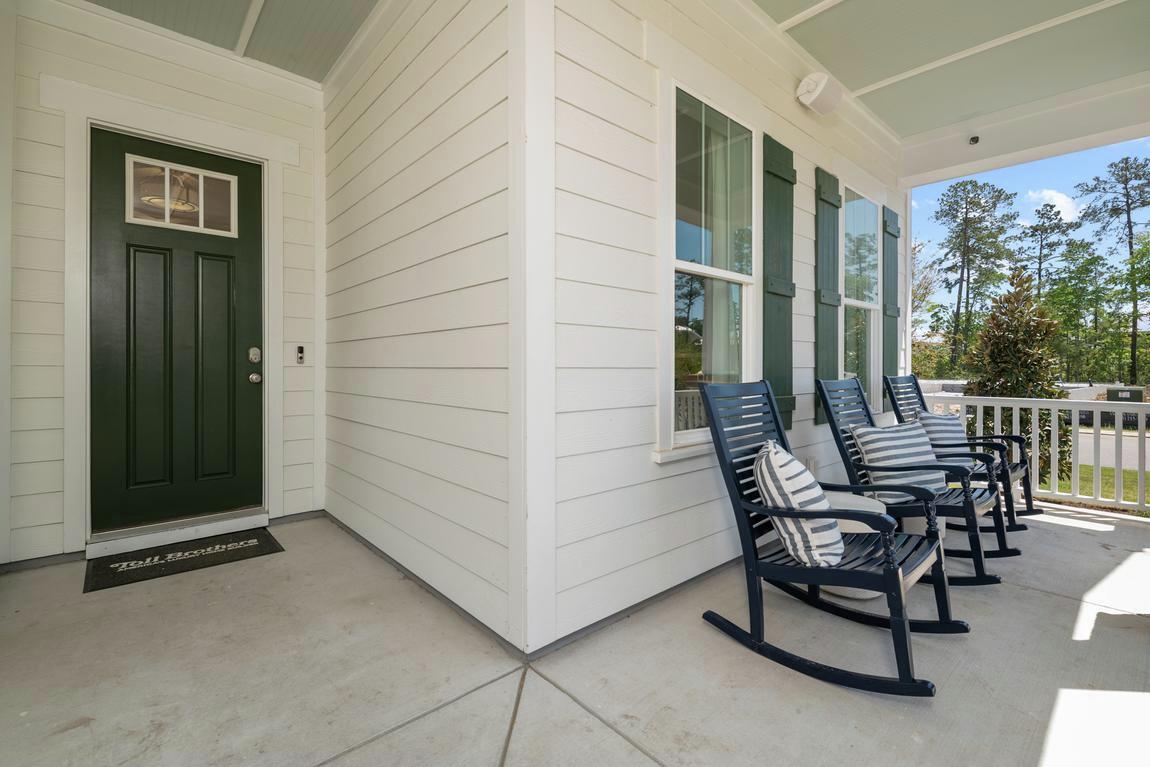 Lighting Control
As you design your new home, it is crucial to consider the impact of great lighting throughout your space, both inside the home and outdoors. Automating your lighting controls with smart home technology provides endless functionality to make life a little easier. 
Illuminate your home hands-free or set the scene for a night of entertaining with a simple voice command. Or add an additional layer of style and safety to your home by having your exterior lights automatically turn on at dusk and switch off at dawn. 
Daily household routines are instantly made easier through automated lighting control.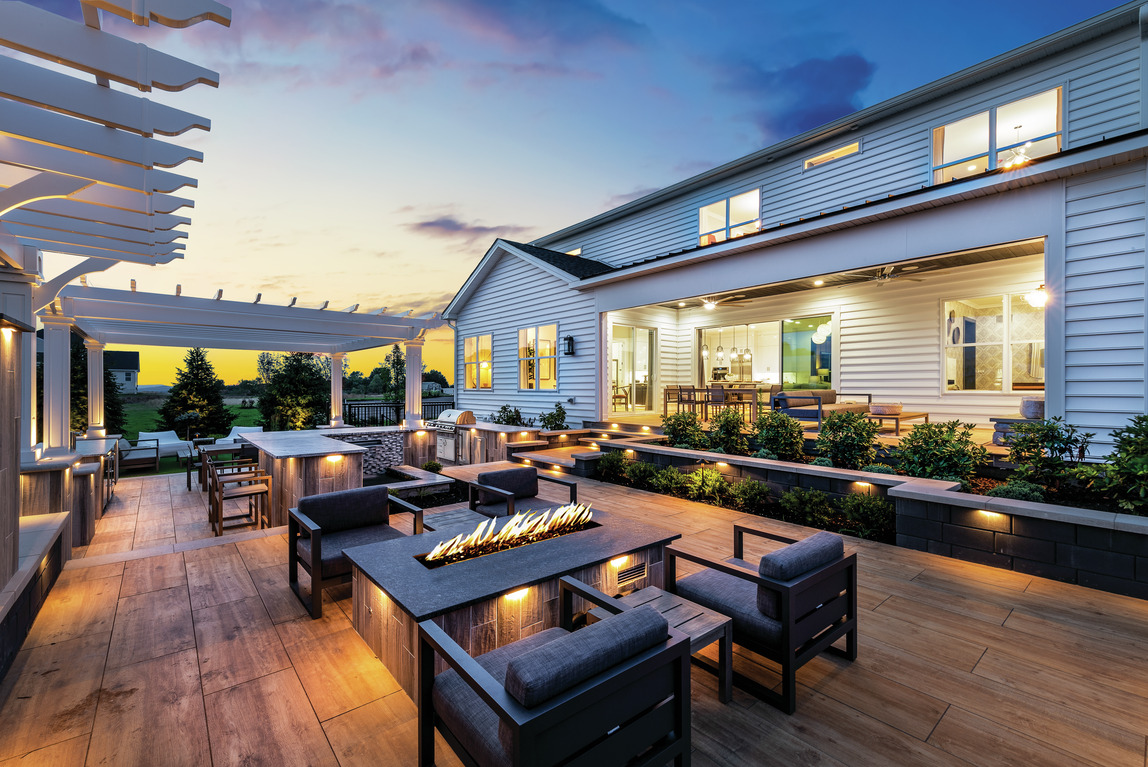 A Strong Smart Home Network
The backbone of every smart home is a strong home network. This is more important than ever as more people work and learn from home. The average US household has nearly 25 connected devices, and tech trends such as televisions and computers are merging into one. 
Toll Brothers understands the need to provide our home buyers with a solid and reliable home network solution beyond what a buyer's internet service provider may offer. A modem brings the internet into your home from your local internet service provider. A router connects via ethernet to your modem and "routes" the internet to your devices via WiFi.  Network switches are helpful if your router doesn't have enough ports and you want to wire multiple devices (like your televisions), so you can cut down on wireless interference and increase speeds.  Wireless access points provide speed, coverage, and reliability extending WiFi signals throughout your home.
Create additional opportunities for implementing technology throughout your living space and speed up your daily tasks by starting with a strong home network. The more reliable your home network is, the smarter your home can be.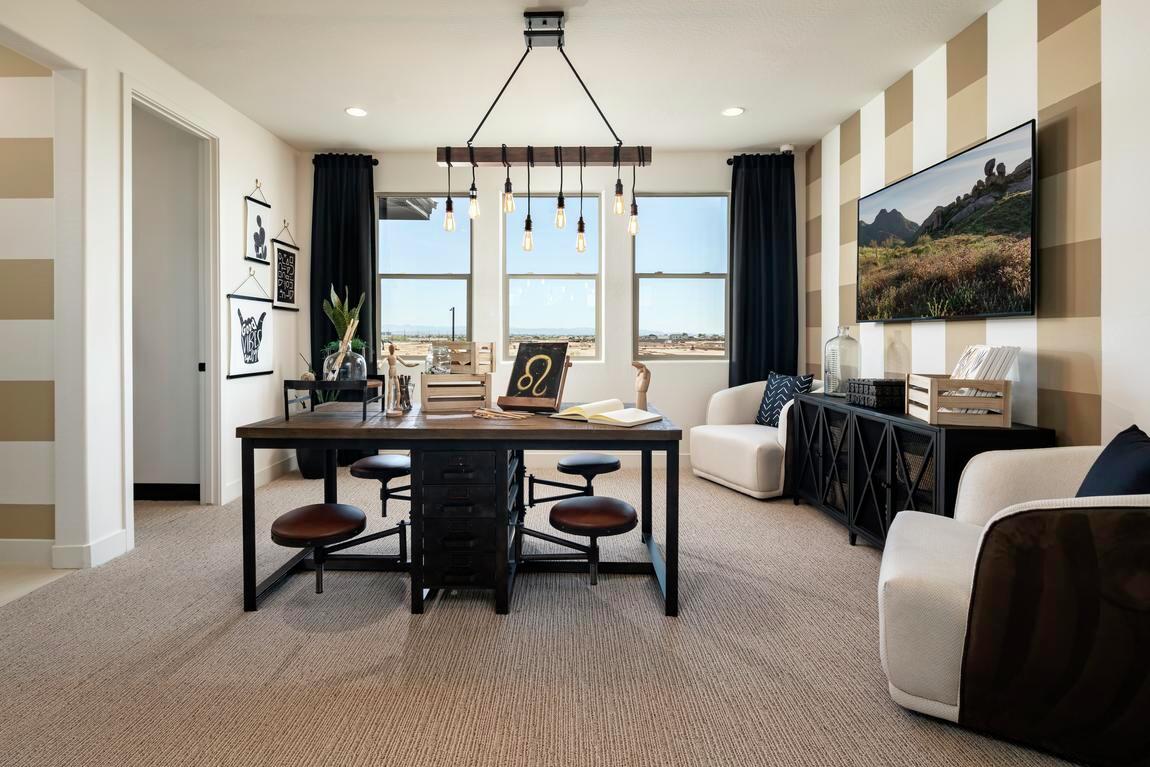 The Toll Brothers Difference
Through our Toll Brothers Smart Home Technologies division, every Toll Brothers home comes with a range of smart/connected devices – smart locks, thermostats, garage control, lights, and even irrigation in some markets – as included features. Home buyers also have the option to choose a variety of technology solutions ranging from distributed video, architectural speakers, home networks, home surveillance, and more at the Toll Brothers Design Studio, a retail-like space where our buyers go to make selections on fixtures, finishes, and features to personalize their new homes. All of our technology and low voltage solutions are curated to work in step with each other through a choice of smart home platforms.
Within our smart home platforms, a buyer can use their voice assistant of choice, such as Google or Siri, as an interface for controlling their home. From an integration standpoint, our home buyers want solutions that are open platforms and extend beyond just controlling lights and locks and the most common smart home features. They also want to integrate control of their televisions and distributed audio systems, so we ensure that we can provide that level of control.
Toll Brothers Smart Home Technologies is constantly evaluating new technology and product opportunities to stay ahead of the tech curve, which is always changing. As the nation's leading luxury homebuilder, we are committed to making sure our homes stay on the cutting edge of technology.
Toll Brothers provides buyers with solutions for not just a secure and connected home but a genuinely holistic whole-house technology solution spanning home security, comfort and efficiency, and entertainment.
By integrating the latest trending smart home technologies into your new luxury home, you will be creating a more secure and convenient lifestyle for your entire family.
Toll Brothers design options vary by market, community, and home design across the country. For more information regarding smart home technology options offered in a specific Toll Brothers community or home, please visit our website or reach out to one of our Online Sales Consultants.