Last updated on August 24th, 2022
Every room in your home serves a purpose, and the mudroom is no exception. With careful planning and innovative design, your mudroom can provide your home with a wide array of daily functionality. Whether it serves as a drop zone, additional storage space, a place for pet essentials, or the hub of laundry duties, the perfect mudroom is personalized to best suit your family's needs.
Scroll through these ten mudroom designs showcased in Toll Brothers communities across the country and get inspired by the possibilities for your new home. Then, let us know your favorite in the comments below.
1. Step inside a bright, organized everyday entry space complete with overhead storage and an innovative pet area.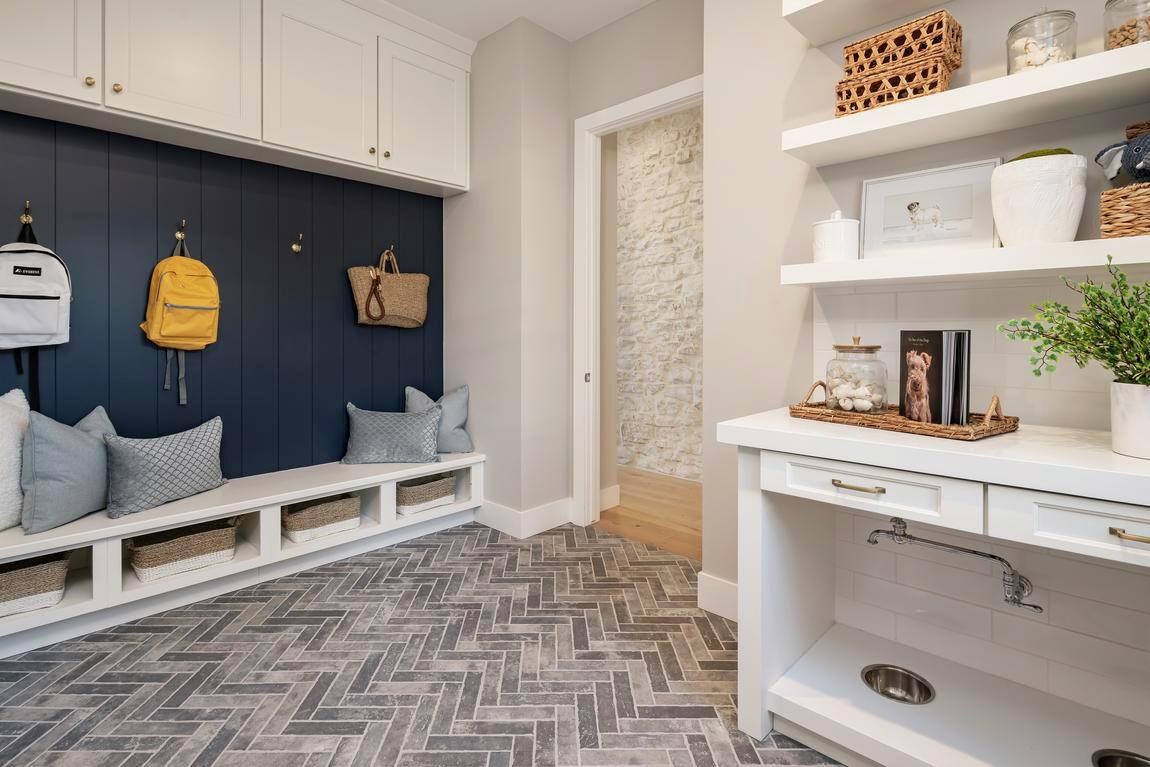 2. A built-in bench provides a comfortable space to gather the family together before grabbing your belongings and heading out the door.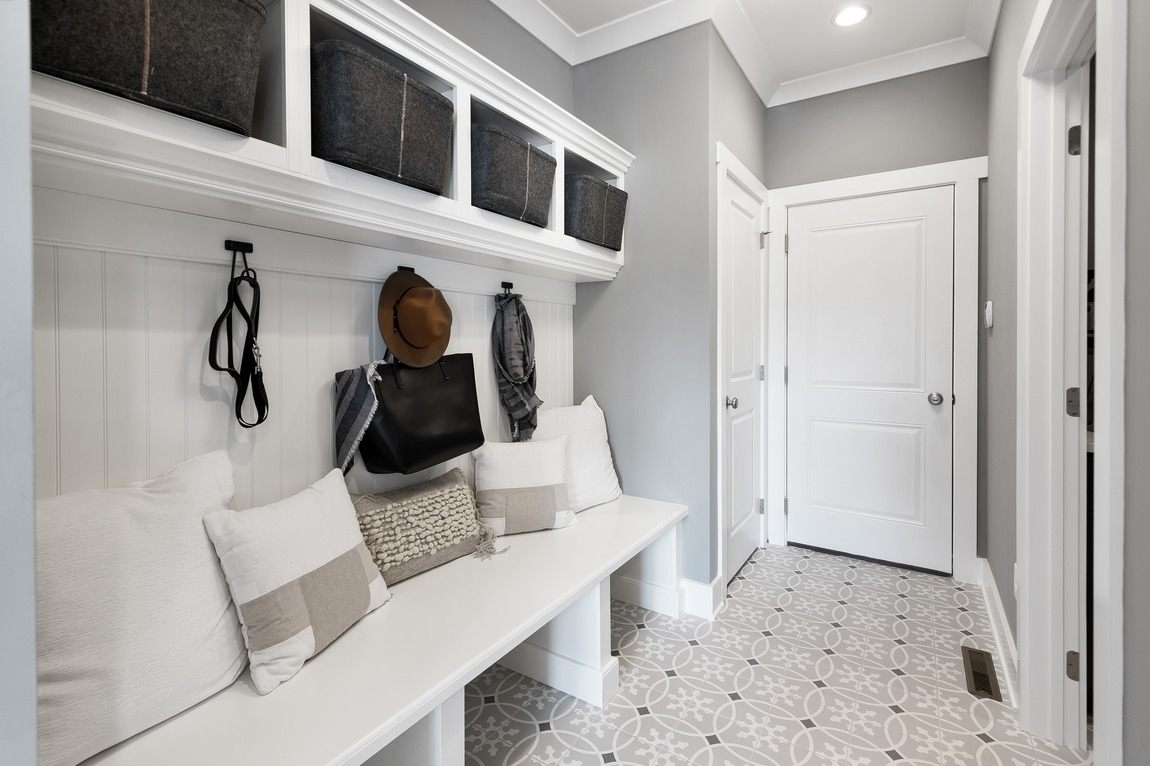 3. On your way to the primary living space of your home, stash daily essentials on a multilevel built-in shelving solution with accompanying utility hooks.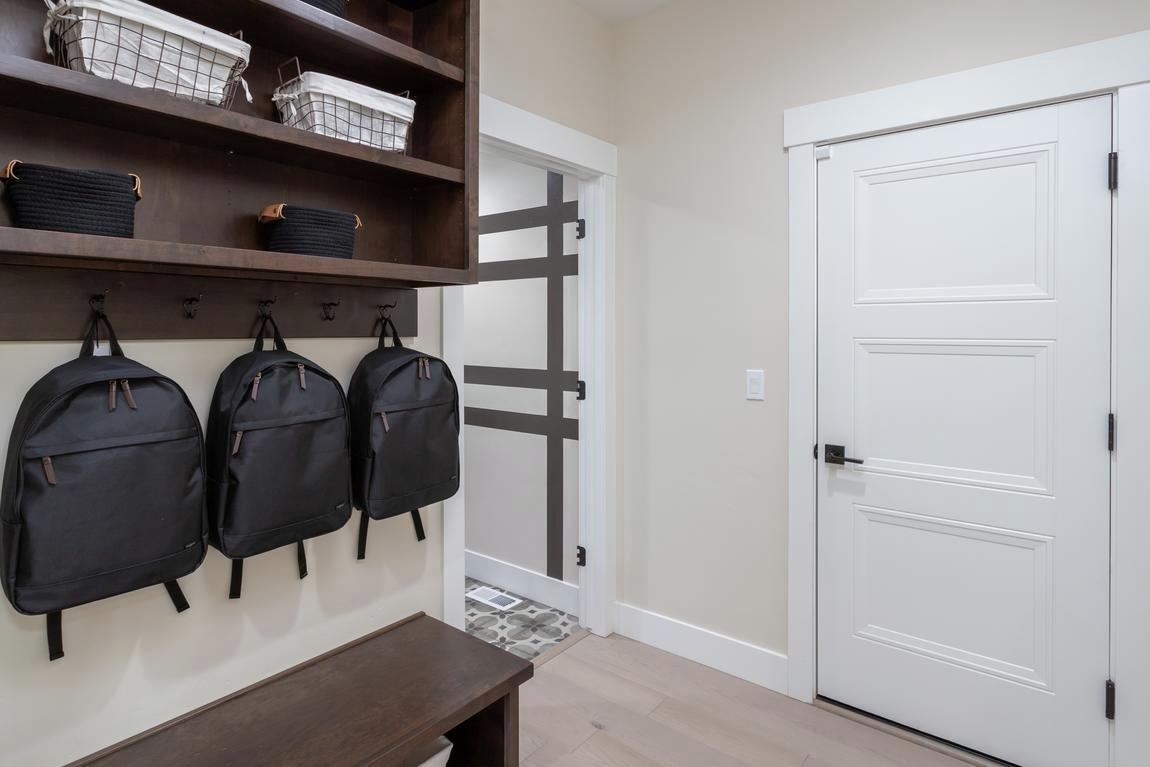 4. Create a warm and welcoming first impression for guests by placing decorative throw pillows on the storage bench in your everyday entry/mudroom area.
5. Transform your mudroom into a pet oasis with a personal shower and bed for your family's best friend.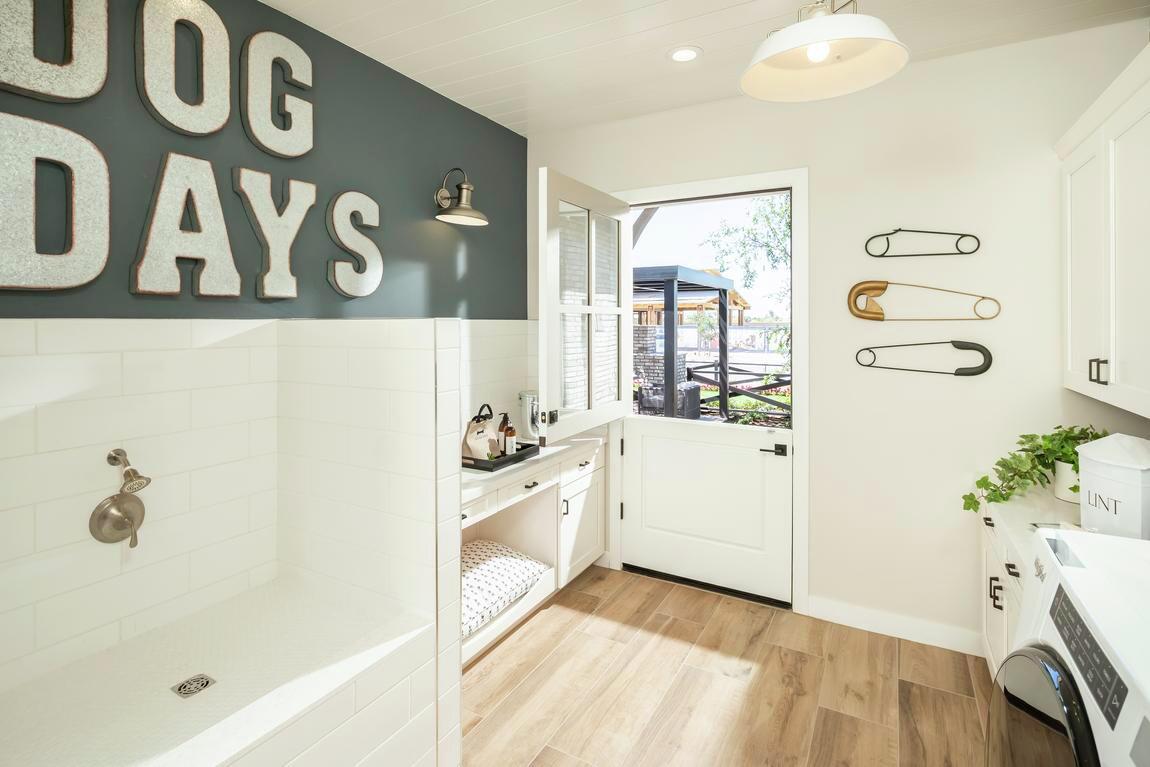 6. Organize outdoor essentials such as shoes, bags, and coats in a resourceful storage unit and accompanying closet.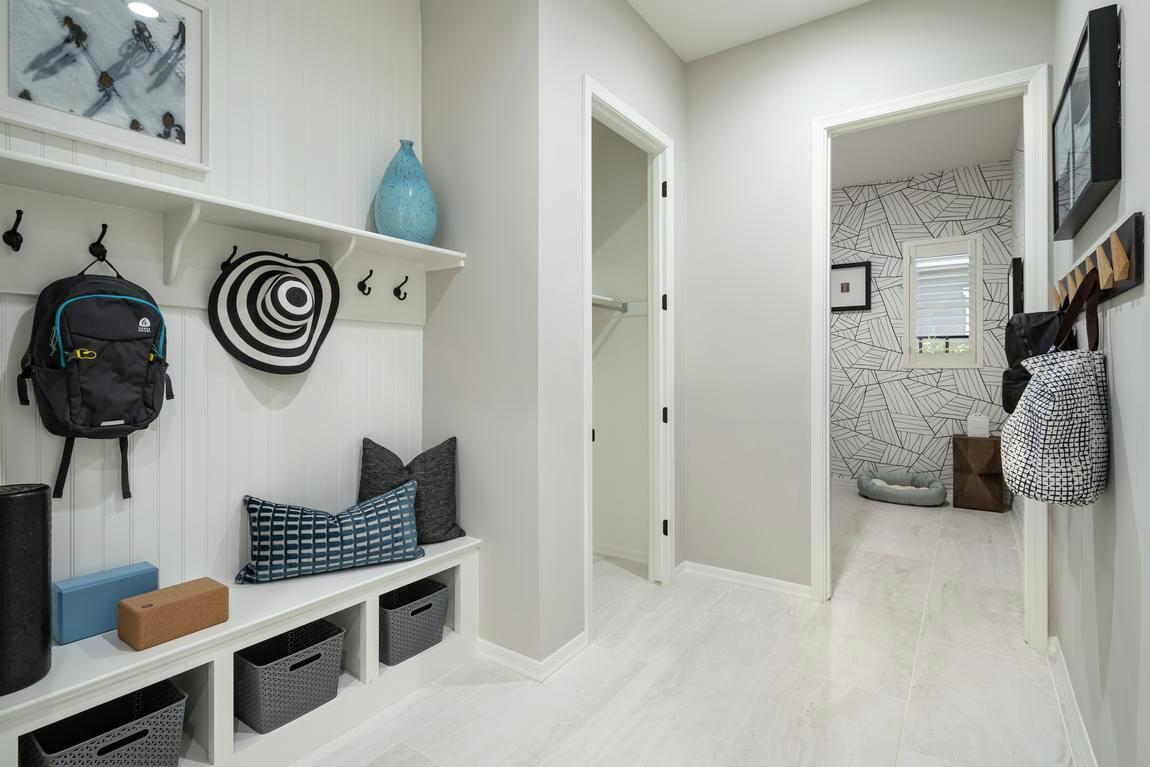 7. Satisfy all of your organizational needs with wall-to-wall storage in this functional drop zone/mudroom.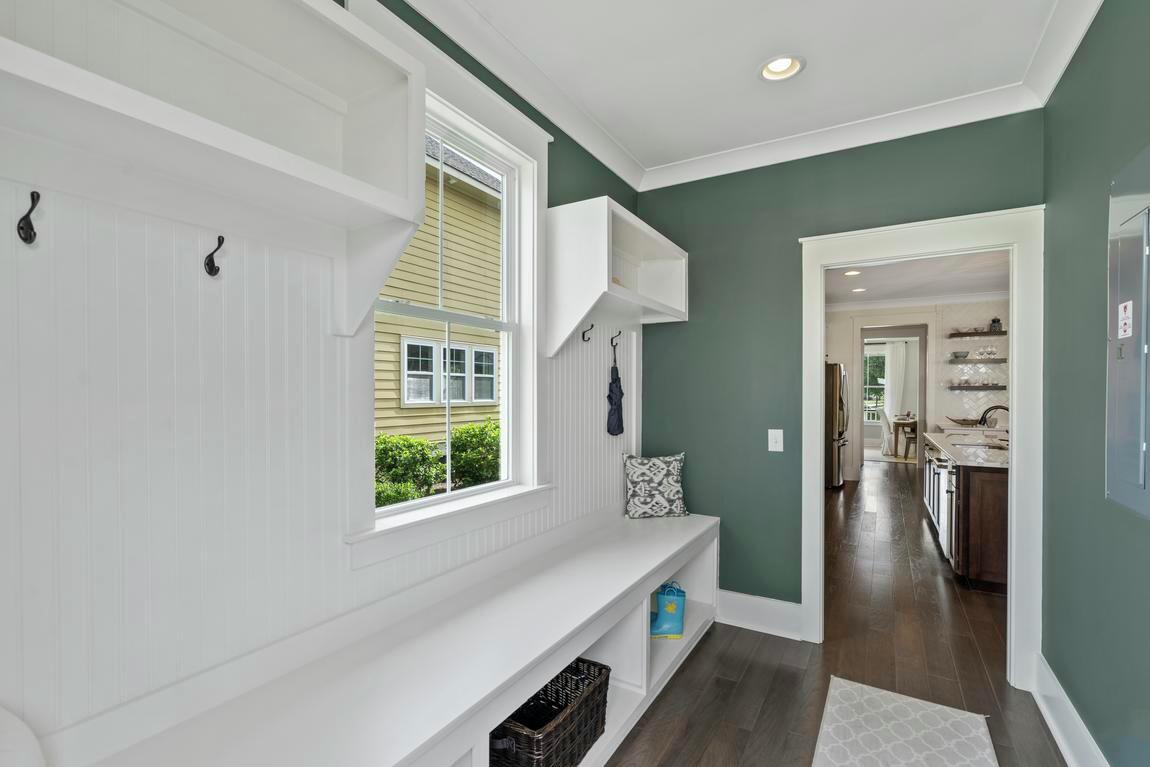 8. Complement your home's farmhouse style with a simple, rustic mudroom design.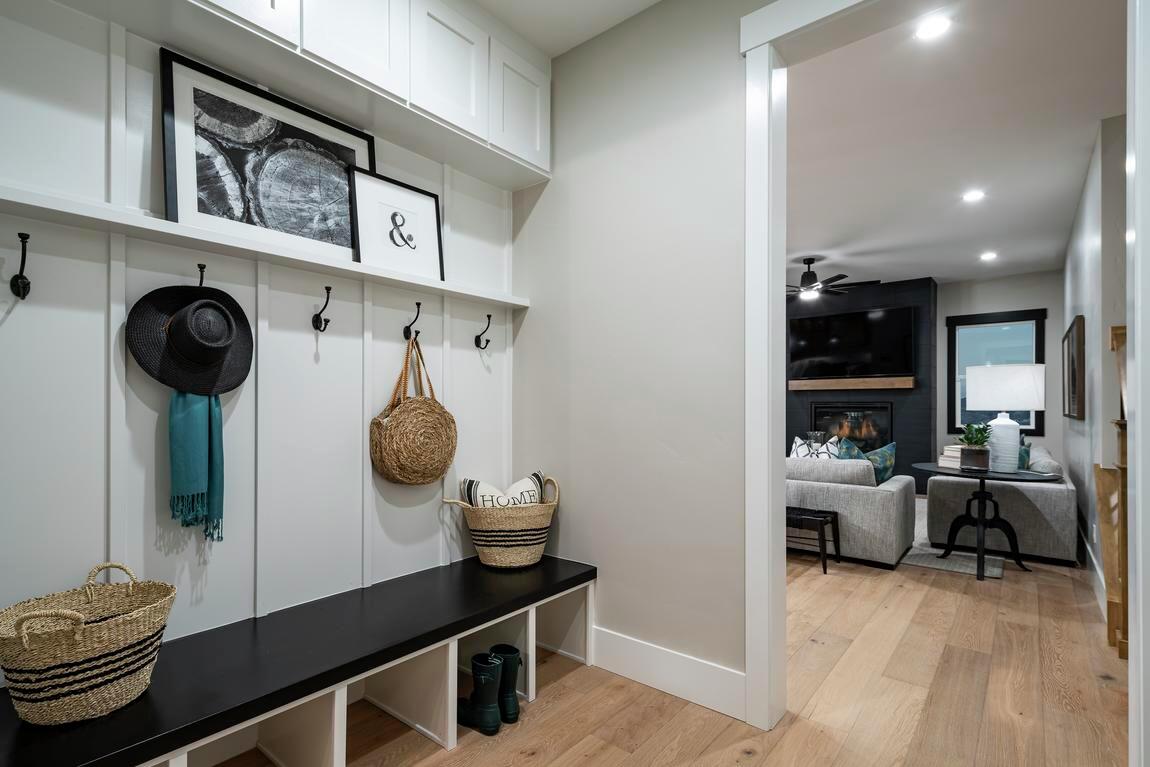 9. Cleaning up after a fun day outside is easy with a drop zone or mudroom that connects directly to the laundry room.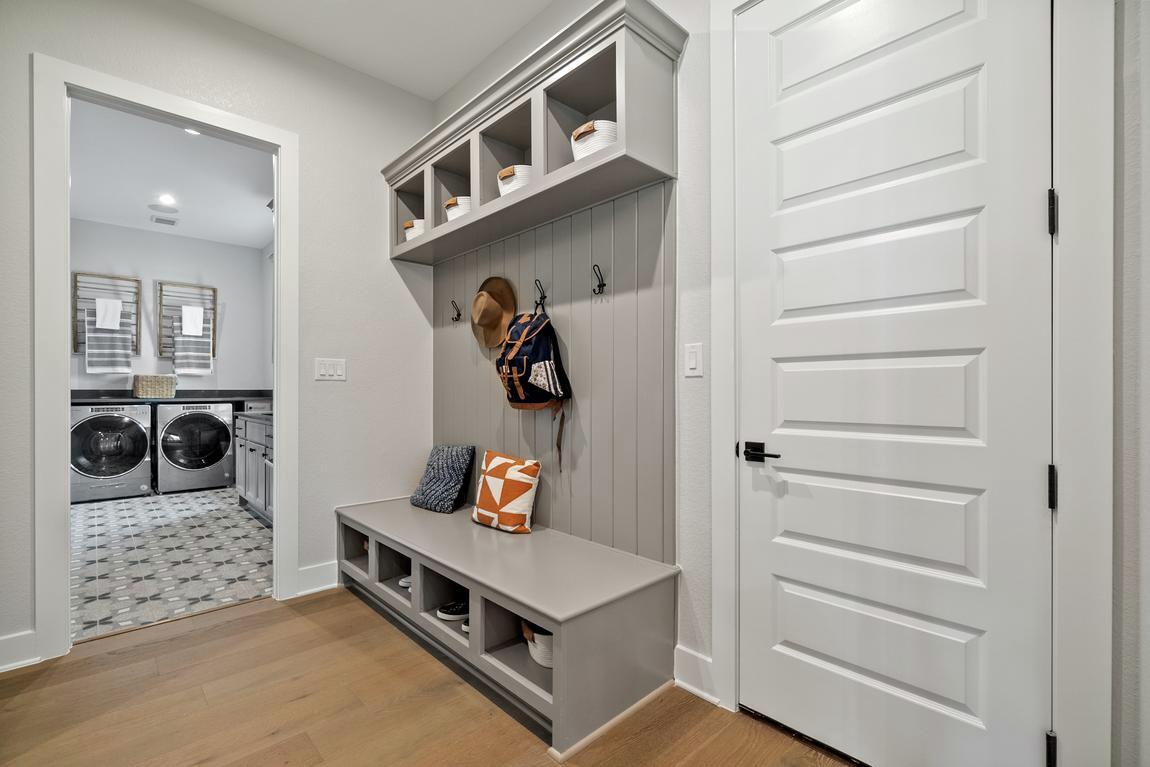 10. Get creative with home organization by storing items on this modern slatwall design.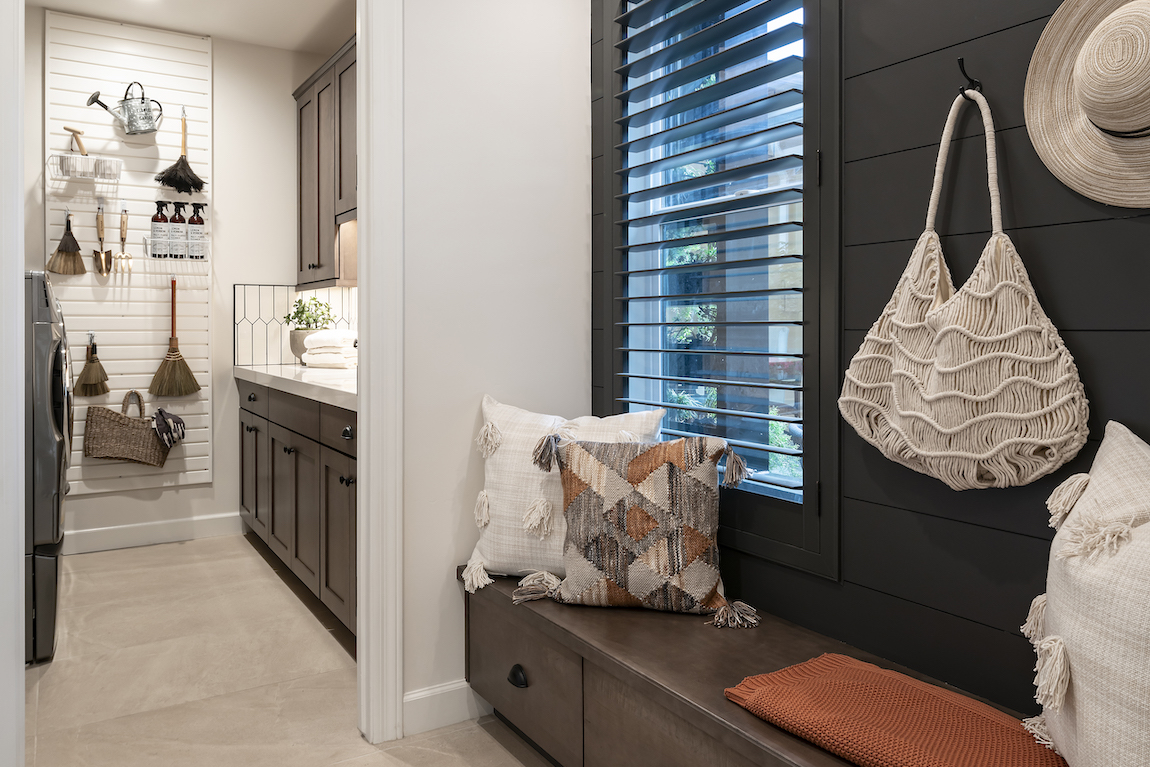 Once you're ready to create the ultimate mudroom in your new home, learn more about these must-have mudroom essentials.
Toll Brothers design options vary by market, community, and home design across the country. For more information regarding mudroom options offered in a specific Toll Brothers community or home, please visit our website or reach out to one of our Online Sales Consultants.