Last updated on August 13th, 2020
From custom wine cellars to spa-like baths to precious children's rooms, we want visitors to imagine the potential lifestyle available to them and envision it becoming a reality when they tour a Toll Brothers model home. Converging innovative and unique design elements creates an unforgettable impression and provides ideas that families can incorporate into their new homes.
Some of our favorite examples include:
For the Baby
This elegant nursery designed for twin girls is charming, classy, and totally inspired.
For the Kid
Every child is a super-hero and this room was designed for the awesome kid in your family.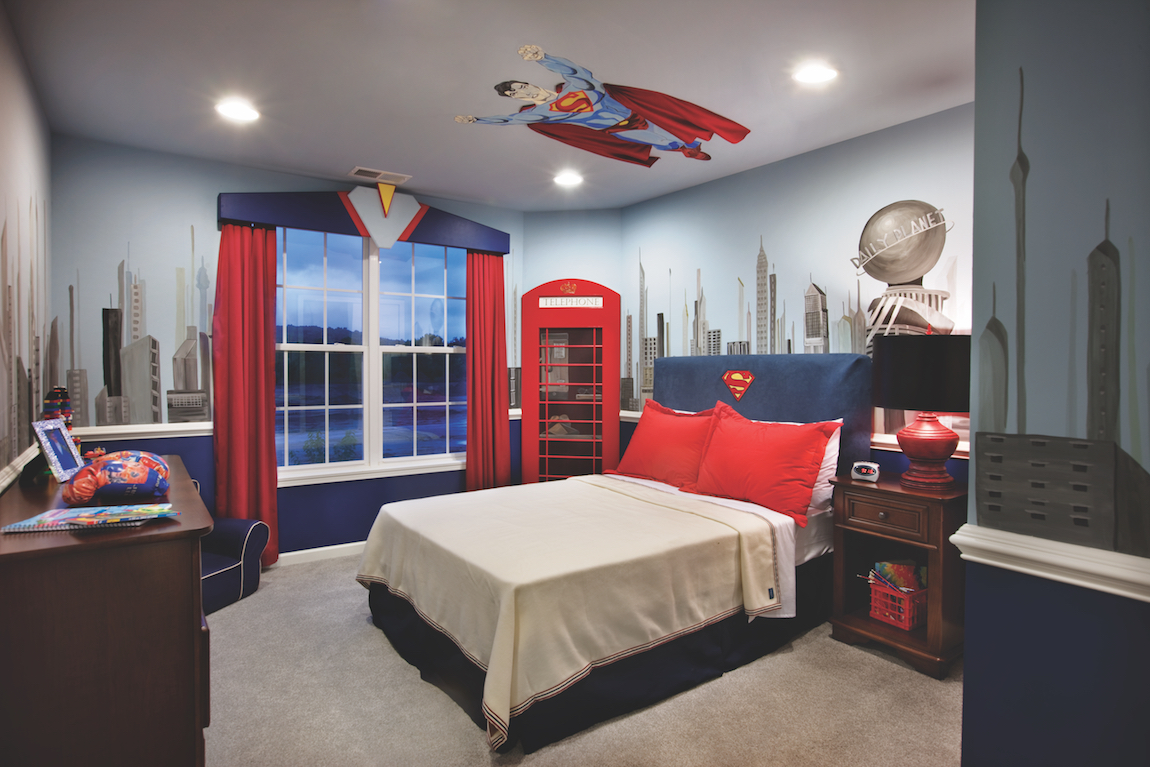 For the Dreamer
A backlit quartz shower wall in the primary bath? Yes, please.
For the Wine Enthusiast
What aspiring sommelier wouldn't want a floor to ceiling, climate controlled wine cellar encased in glass and easily accessible from the formal dining room?
Designer Tips: Timeless design that can be updated or adapted to a growing family is preferable. Consider all four walls and ceiling in each room. Make your statement in furnishings, art, and accessories, choose neutral finishes and colors in anything permanent (i.e. flooring, wall paneling). Most importantly, have fun!
For more design inspiration, please visit Toll Brothers on Pinterest.
Lisa Kells, Director of Design for Toll Brothers' design partner CDC Designs, an award-winning interior design firm in Costa Mesa, California, contributed to this story.