Last updated on March 28th, 2022
Homeowners are more passionate than ever about creating unique, personalized living spaces that enhance the way they live, work, and play. That's why many new home designs by Toll Brothers across the country offer an upstairs loft, a secluded multi-purpose living space that adds functionality, style, and value to your home's second story. From innovative workspaces to playful craft rooms, explore 12 luxury upstairs loft ideas your entire family will enjoy.
Take Your Home Workspace to New Heights
An upstairs loft offers the perfect spot for a private workspace that allows you to focus on tasks while avoiding downstairs distractions.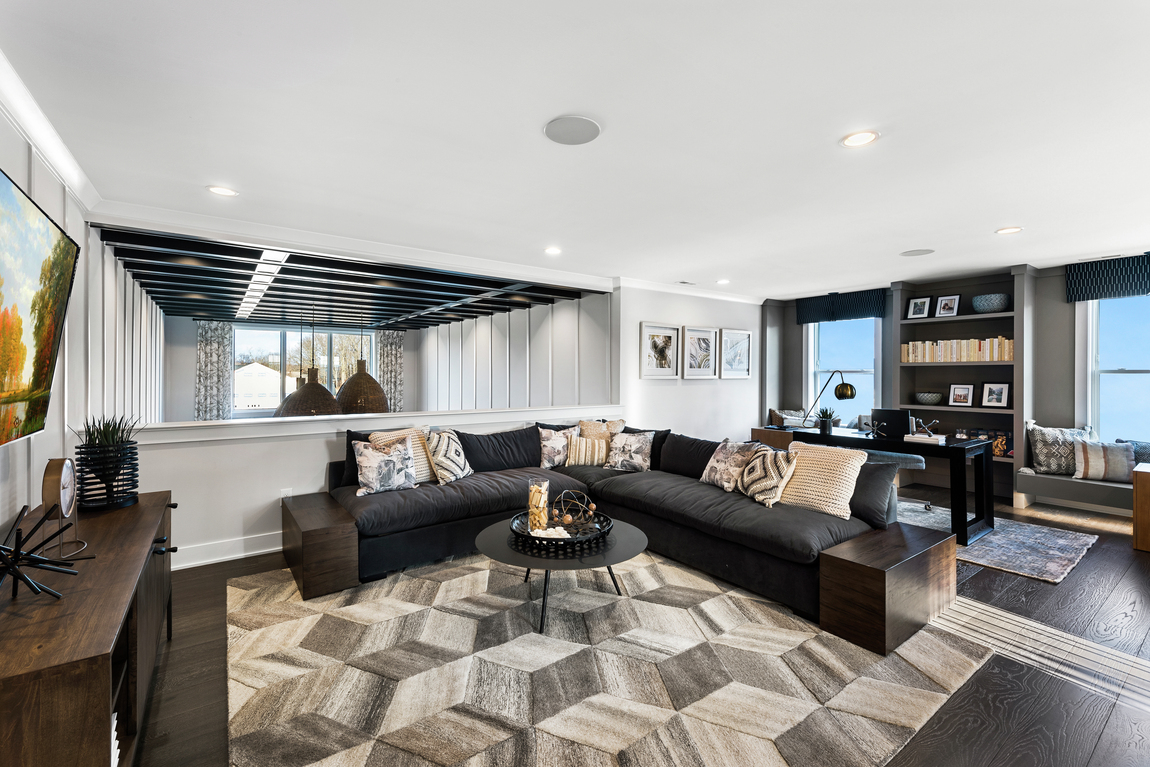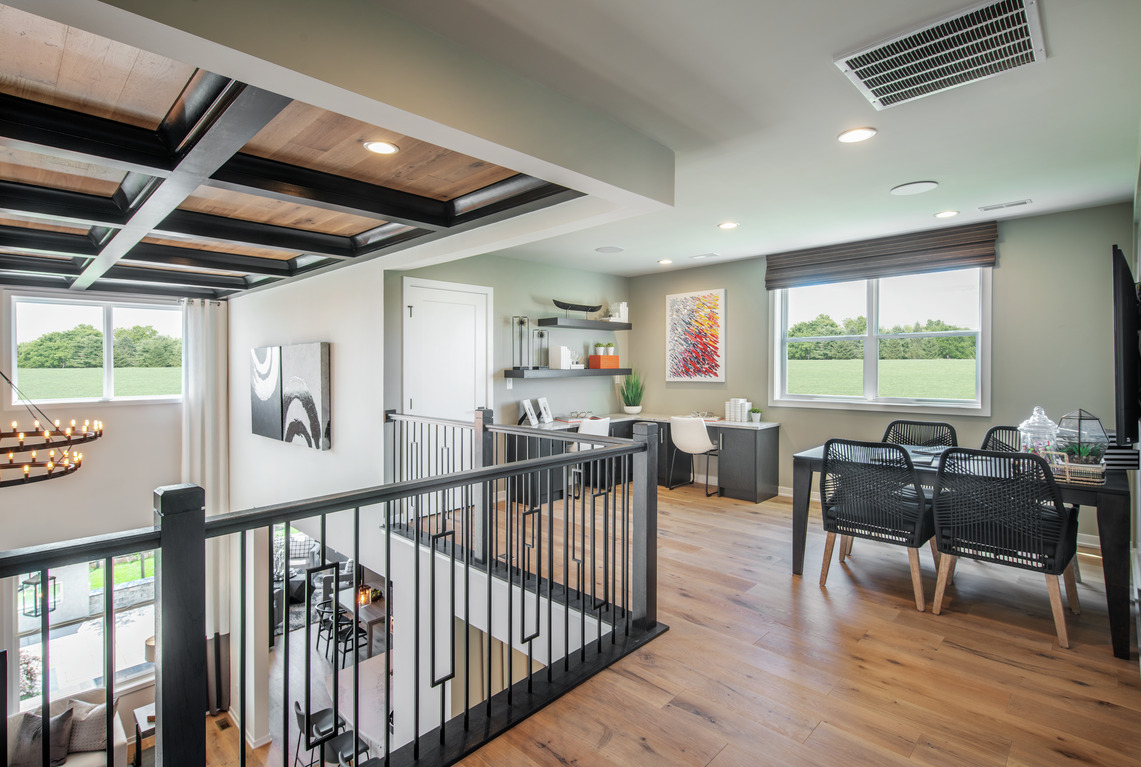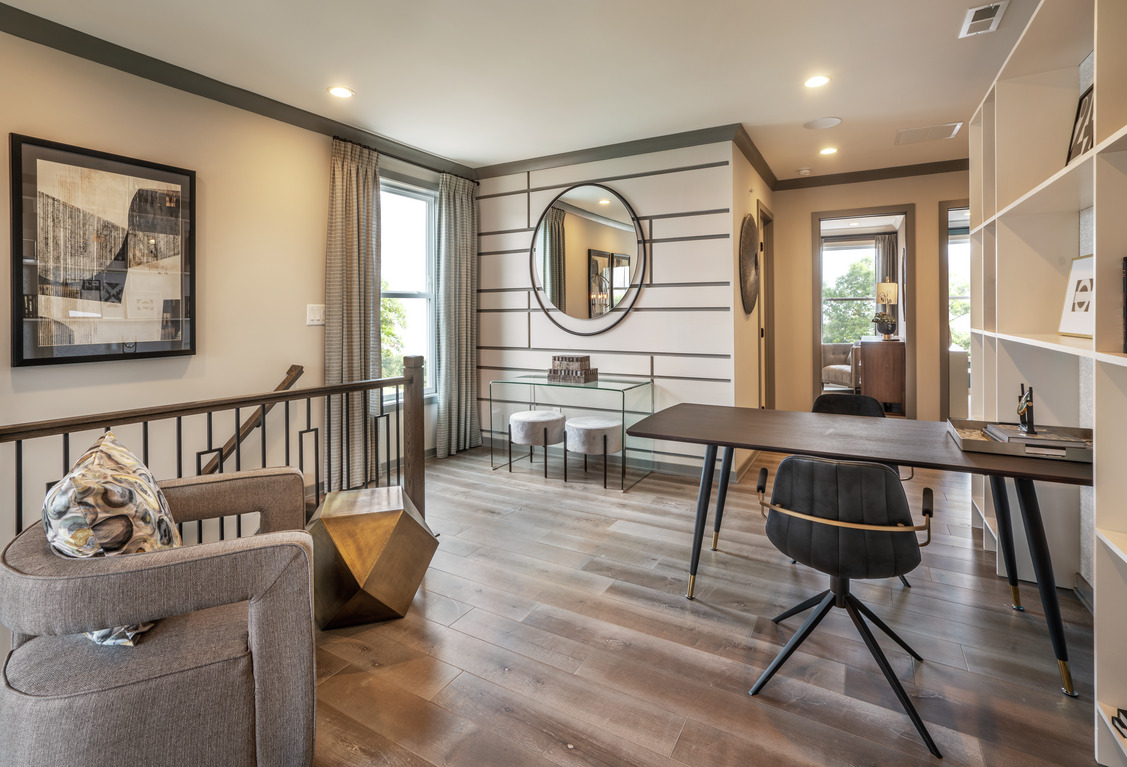 Head Upstairs for Family Game Night
Whether it's foosball or scrabble, an upstairs loft provides ample space to come together for a night of friendly and fun-filled competition.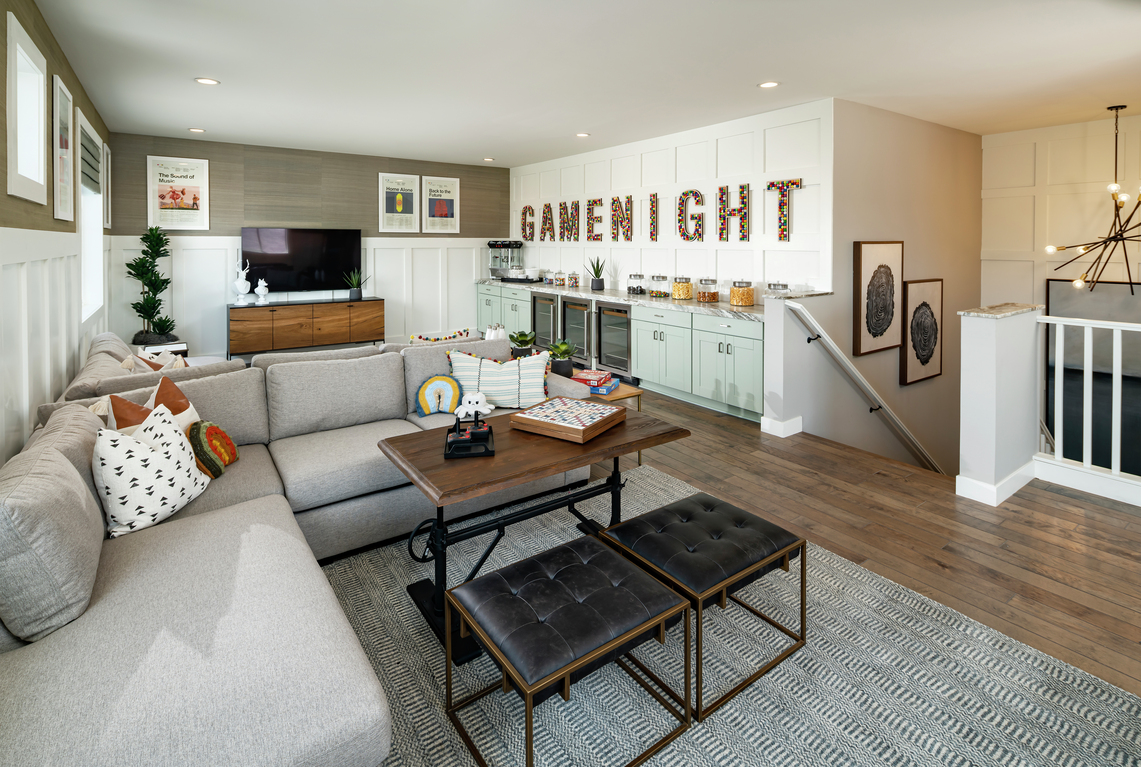 Provide Children With an Imaginative Space for Work and Play
Kids will enjoy an upstairs loft space designed just for them, with designated areas for their toys, games, and books. These loft ideas are perfect for finishing homework, making arts and crafts, or simply hanging out.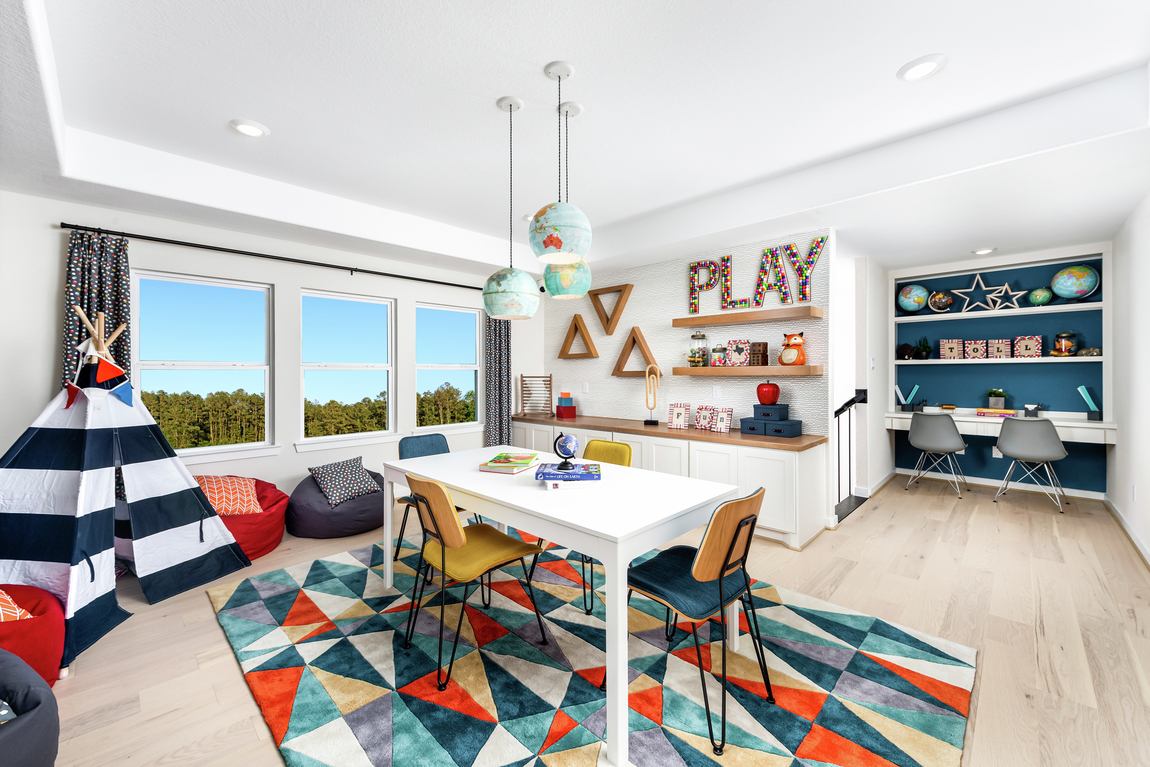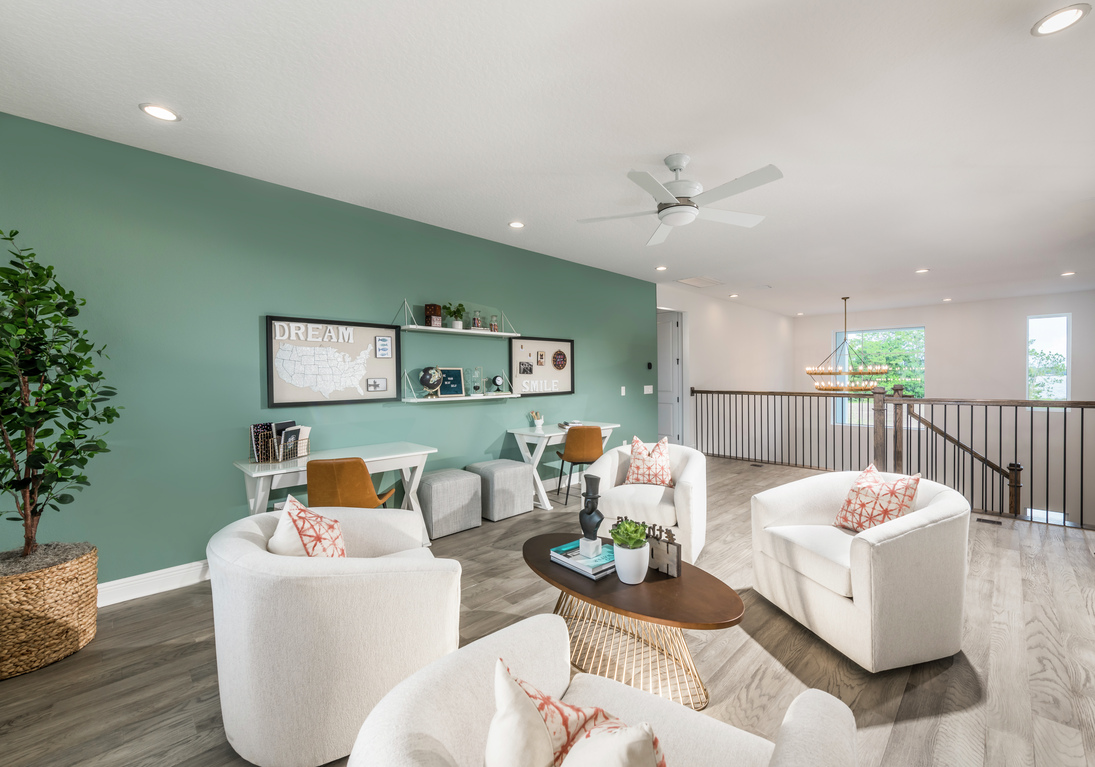 Binge Your Favorite Show on the Second Floor
A spacious loft for entertainment provides a beautiful ambiance to relax and enjoy your favorite show or movie with the whole family.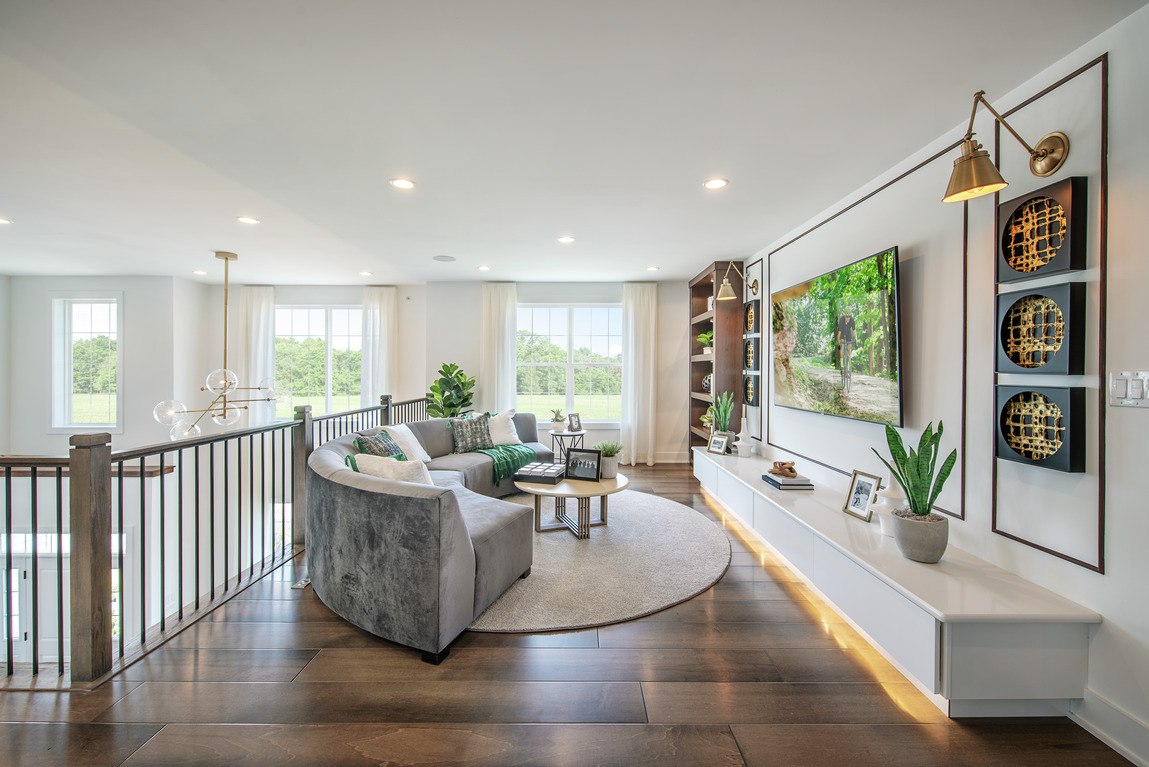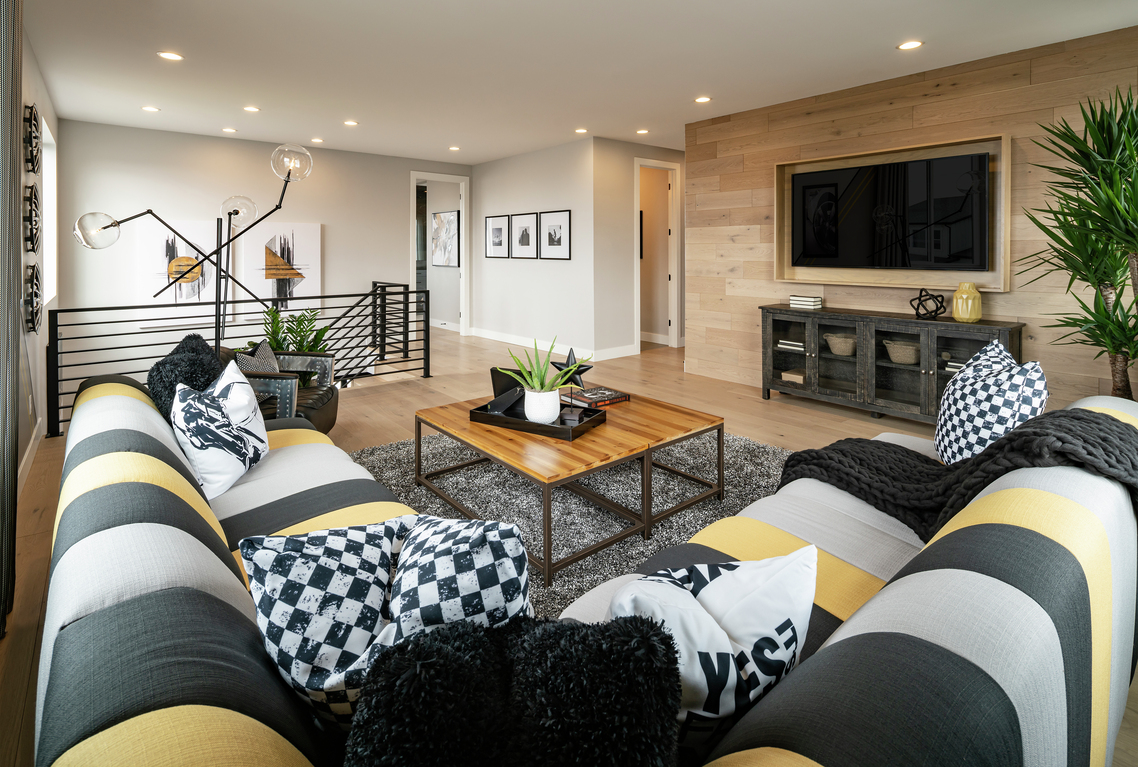 Get More Done in a Multi-Functional Space
Lofts aren't limited to serving one purpose. Instead, create a multi-functional space with these innovative designs that include work areas, storage, entertainment, and more.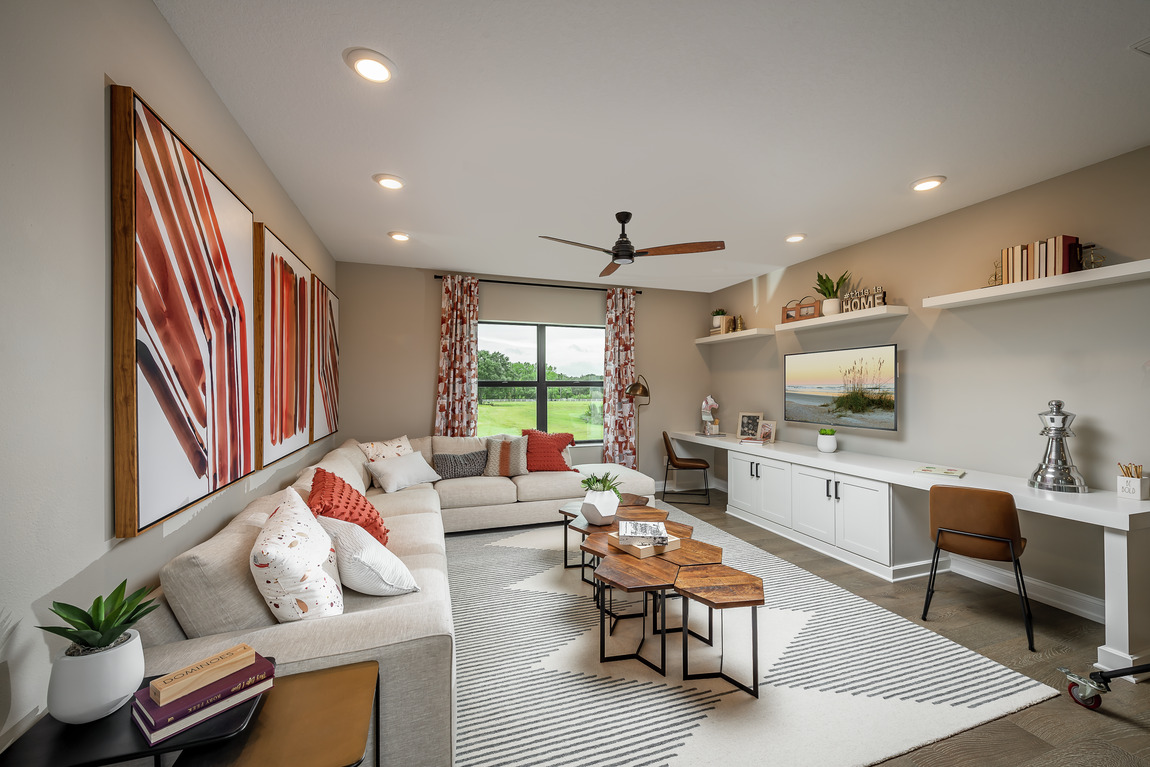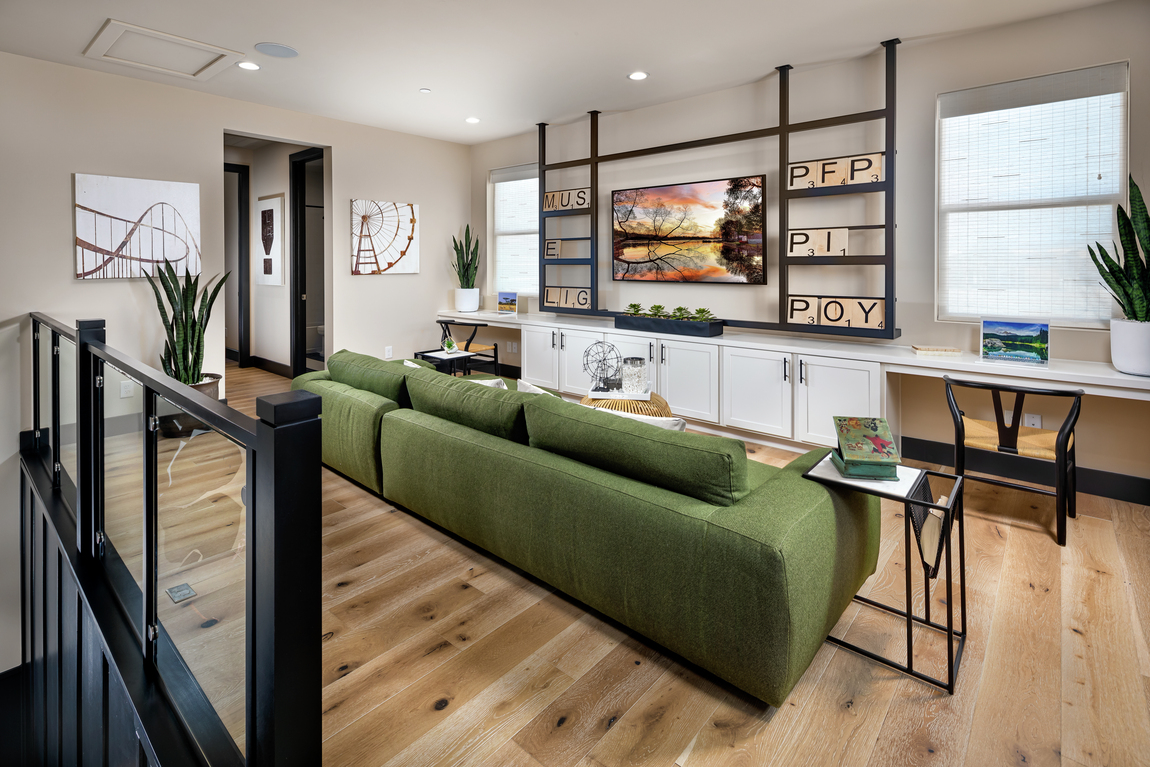 Enjoy Elevated Indoor-Outdoor Living
This luxury loft design provides a second-story, indoor-outdoor living experience by incorporating sliding glass doors that lead to a stunning deck.