Last updated on May 29th, 2020
The perfect tile. It's bold. It's statement-making. It looks great on Pinterest. You are ready to cover your kitchen in it. And why not? There are so many gorgeous tile options on the market today, and it can be incredibly tempting to go all-in on something that looks great online or in a magazine or showroom.
But before you purchase, here are a few questions to ask yourself to help ensure that your choice will fit your home while delivering the one-of-a-kind tile designs you desire.
What's the vibe of the space?
When the TRIO team is designing a model home, we always start with this question. Is the style colorful and eclectic? No-fuss minimalist? Deciding that up front helps drive our materials choices for a space, including tile designs. For a laid-back, tropical vibe, for example, this Dumore Sonata botanical ceramic mural tile from TileBar is perfect. It's a bold statement and an instant conversation starter.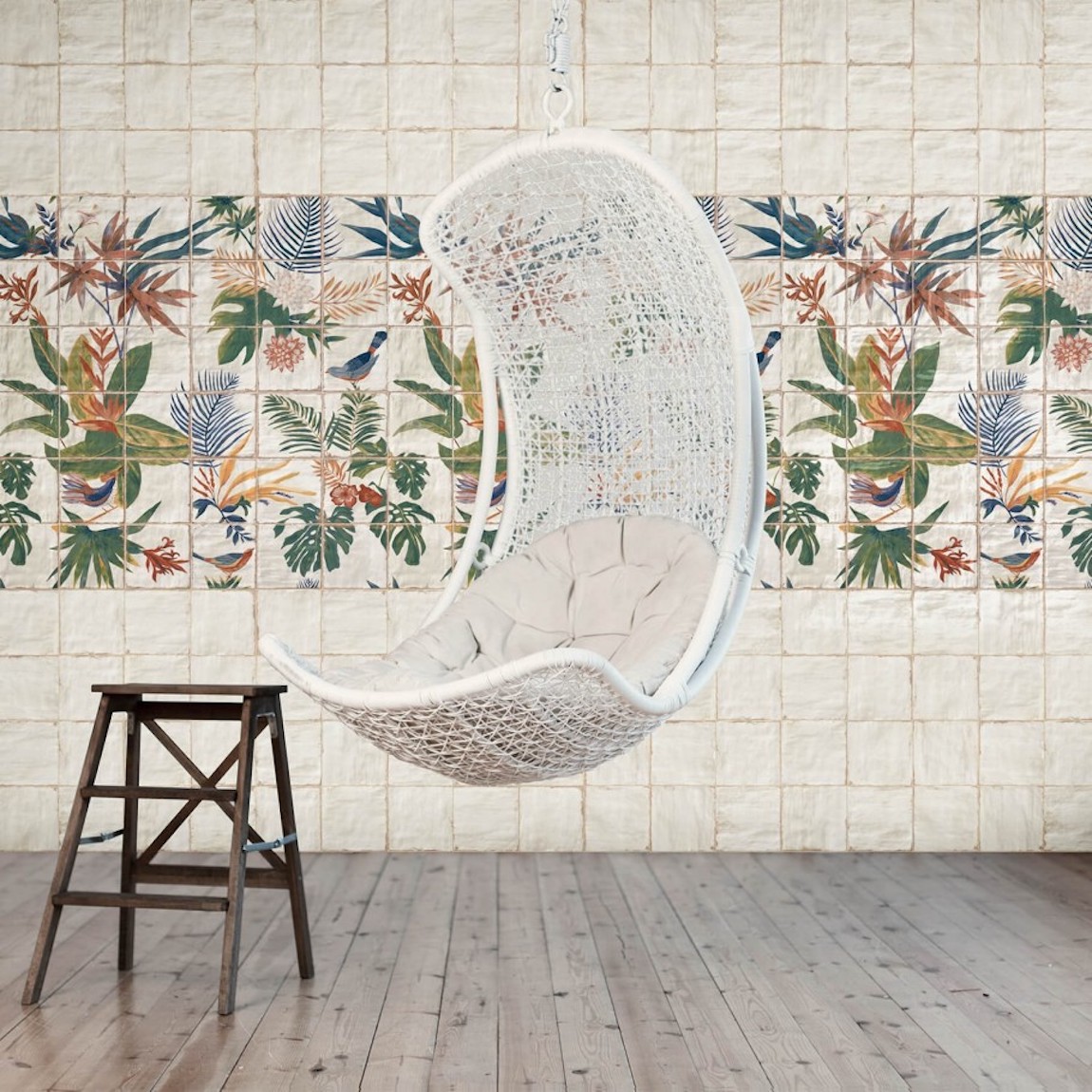 How will the tile color palette affect the overall mood of the home?
Once you've determined your overarching style, the color palette of your tile will help set the mood. To create a more soothing environment, opt for softer neutrals. Neutral doesn't have to be boring though! By layering subtle patterns and textures, you can still create a visually interesting and unique look. To achieve a more dramatic mood without going big with pattern, consider darker, richer colors like the backsplash we used on the Candelas Valmont model kitchen.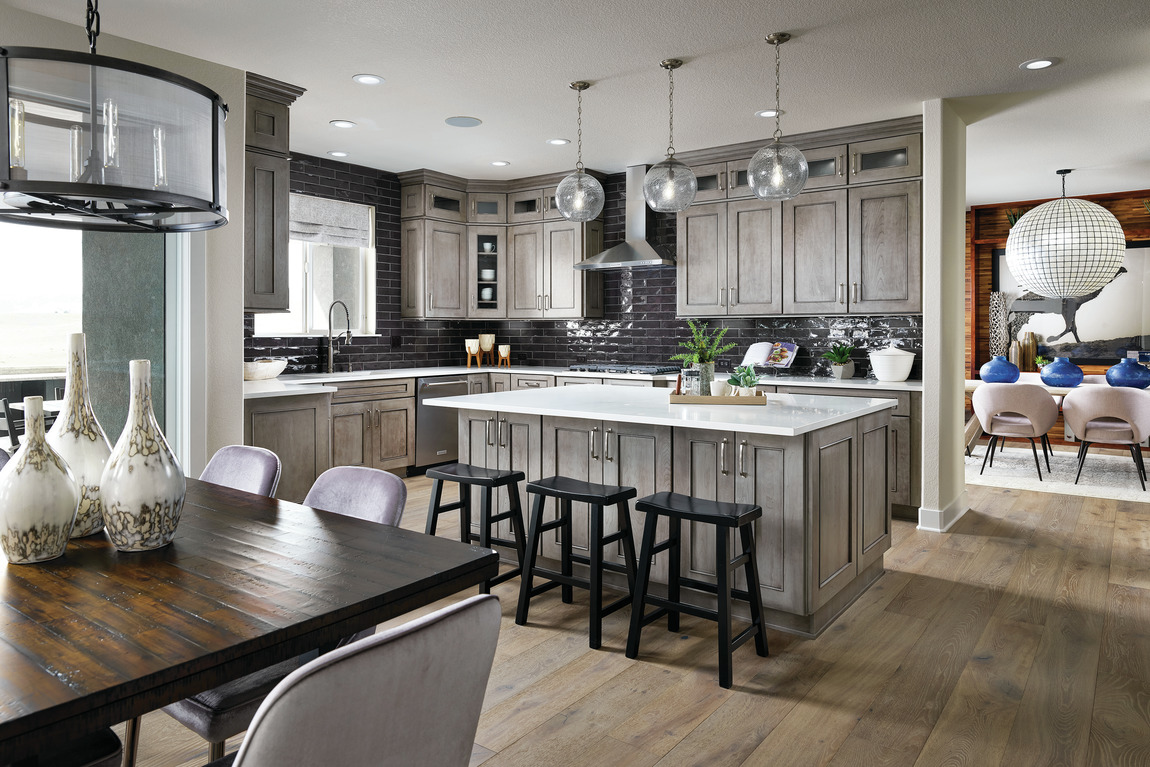 Will tile impact the balance of the room?
Trends in tile designs are great, but understanding how it will affect the balance of the overall space is key. Whatever tile you select should work in the broader context of the room. You could opt for wildly different and exciting tiles for various parts of a room but it likely wouldn't tell a cohesive story. It's really about taking a holistic approach to the design of a space and ensuring the tile makes sense—no matter how big and bold or chic and subtle it is.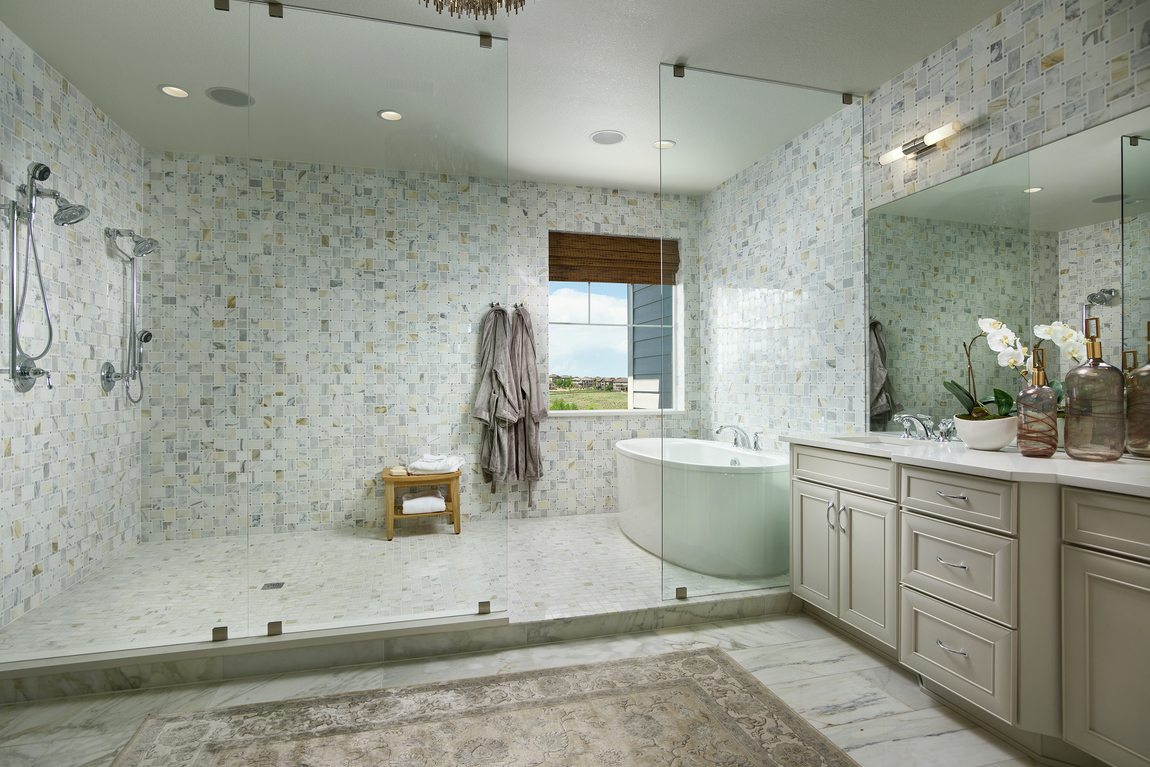 If you look at the palette of tiles for this bathroom in the Southshore Orion model, they all work towards telling the same story. This is a space that encourages tranquility and relaxation. The simpler pattern on the floor allows the bolder pattern on the walls to take the focus. They're not competing for your attention; they're intentionally directing your eye.
How can I personalize the look?
Now comes the real fun: making it your own. When we're designing a space, we always think about designing from the perspective of the homeowner—someone with specific experiences, desires, and tastes. And you can do the same in your own home by selecting elements that reflect your personal aesthetic.
Take this space we designed for the North Hill community in Thornton, Colorado. We designed it knowing buyers in this area would respond to a space with a strong connection to nature. The wood-look tile sets a rustic yet modern tone for the kitchen, creating a warm environment.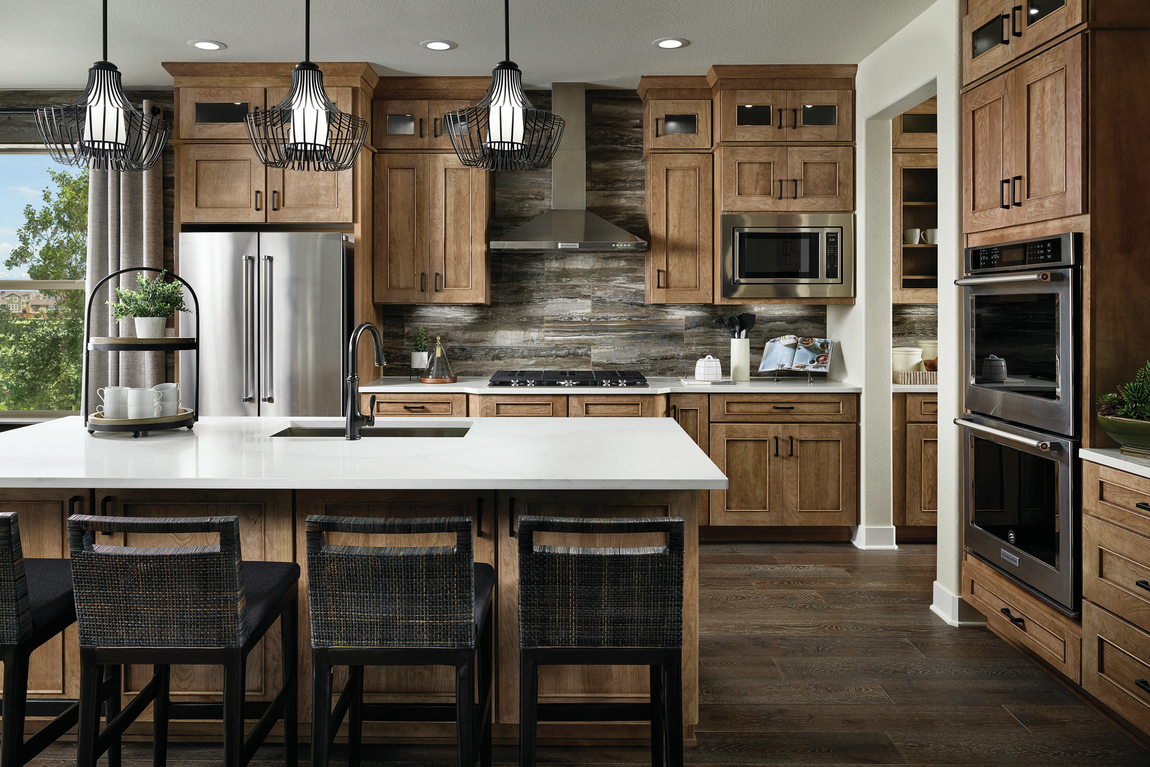 In this space we designed for the Crawford model in Toll Brothers at Trailside on Harmony, we knew we wanted to embrace an urban luxe style that still provided a high level of versatility. We used this gorgeous mosaic tile for the backsplash, creating a welcoming and warm yet still modern vibe in the kitchen.
While the two spaces use a similar palette, the net effect is different—each is tailored to appeal to a particular design sensibility.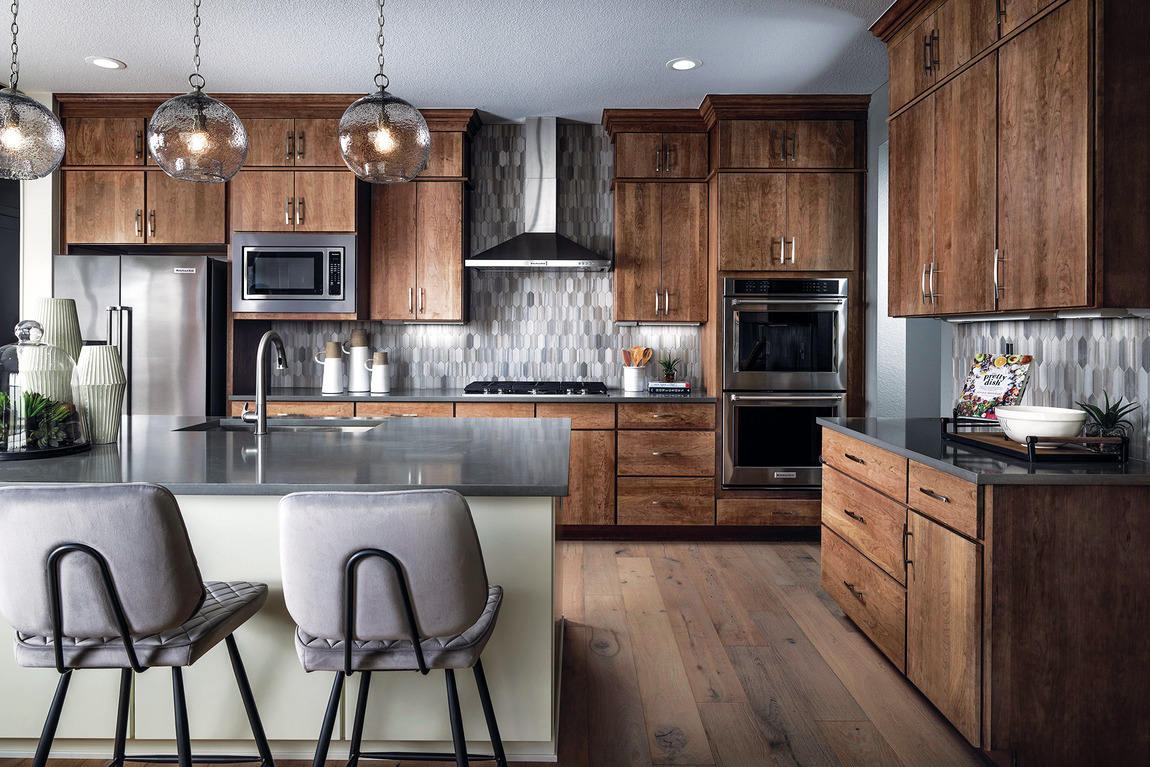 No matter your personal style, if you take a little time up front to think about these questions, you're guaranteed to wind up with a tile—and a space—that you love. For more design tips be sure to explore other design content on the Toll Brothers blog.
---
* Angela Harris, CEO and Principal of TRIO, contributed to this story.