Last updated on February 9th, 2021
Calming or energizing, sultry or optimistic, carefree or sumptuous.
The way a room looks and feels all comes down to your color palette. Whether used in large or small doses, color is an important part of your overall design. You can use it to transform every space in your home.
A Sherwin-Williams survey of homeowners found that color design trends are taking cues from the hues found in nature and mysticism—from the sea and the cosmos to woodland fairies, mermaids, and unicorns. Take note from these hues, and learn how to create a color scheme that works for you.
1. Bring a Pop of Color to Your Exterior
An instant way to update the exterior of your home is to repaint it. One on-trend idea is to add a fun accent color to smaller exterior design elements for contrast. As the Pantone Color of the Year, coral is the perfect choice to add personality to areas such as the front door, the window shutters, or the mailbox. Consider pretty corals like Sherwin-Williams Quite Coral, which can be used for interiors and exteriors.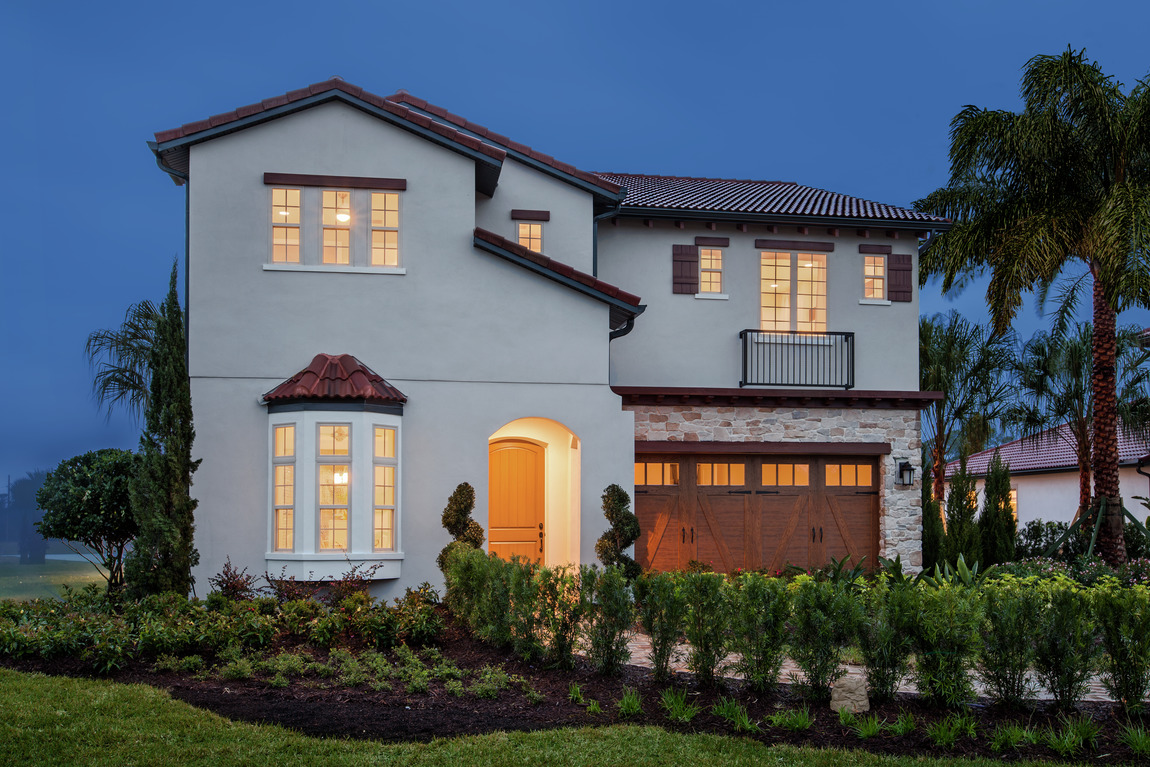 2. Make a Grand Entrance
You can get away with vibrant colors in your entryway, so make a bold move and choose a color that creates an enthusiastic welcome. Whether your entire entry is coated in an exciting color or you simply want to paint smaller decorative accents in your space, it can go a long way toward impressing your guests. Try colors like Intense Teal or Garden Spot for an instant wow factor for your entryway.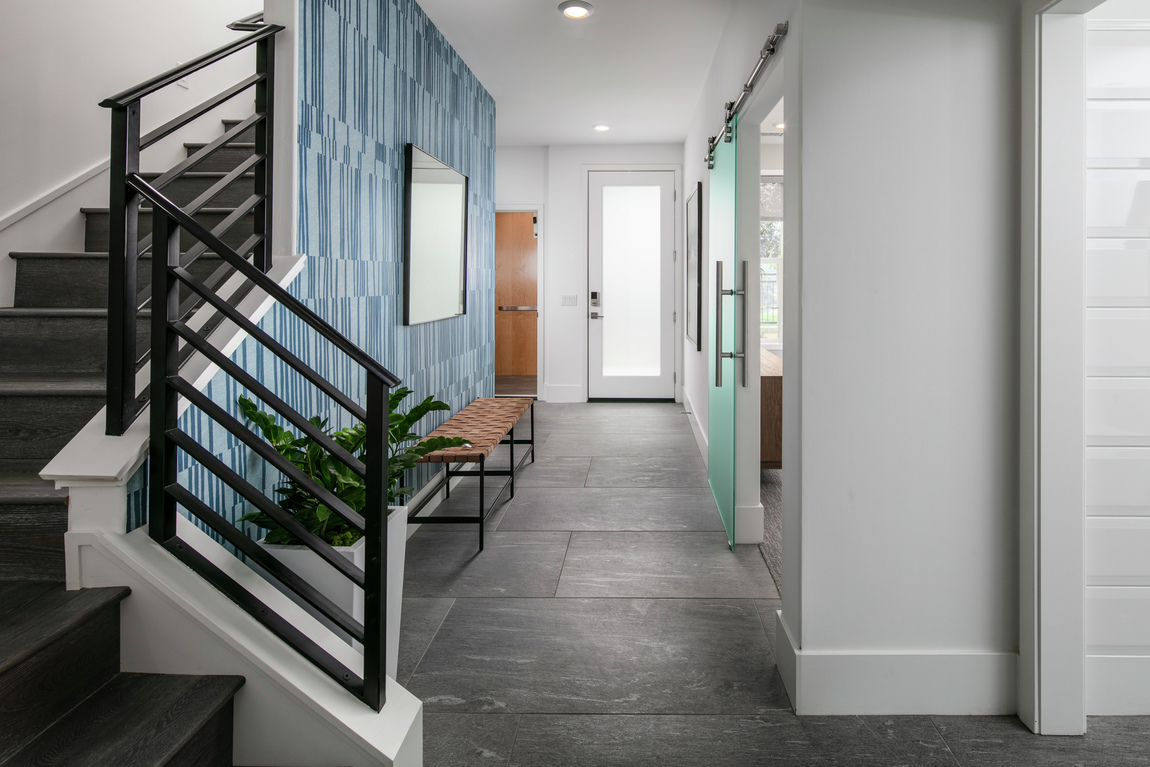 3. Bring Color into Your Living Room
Grays with blue undertones, navy blues, forest greens, and deep teals are quickly becoming favorites for living areas. Use these hues to bring interest to your living room. With such a striking wall color, you can easily add depth and richness to your space—and it can really pop against your gallery-wall pictures and accessories.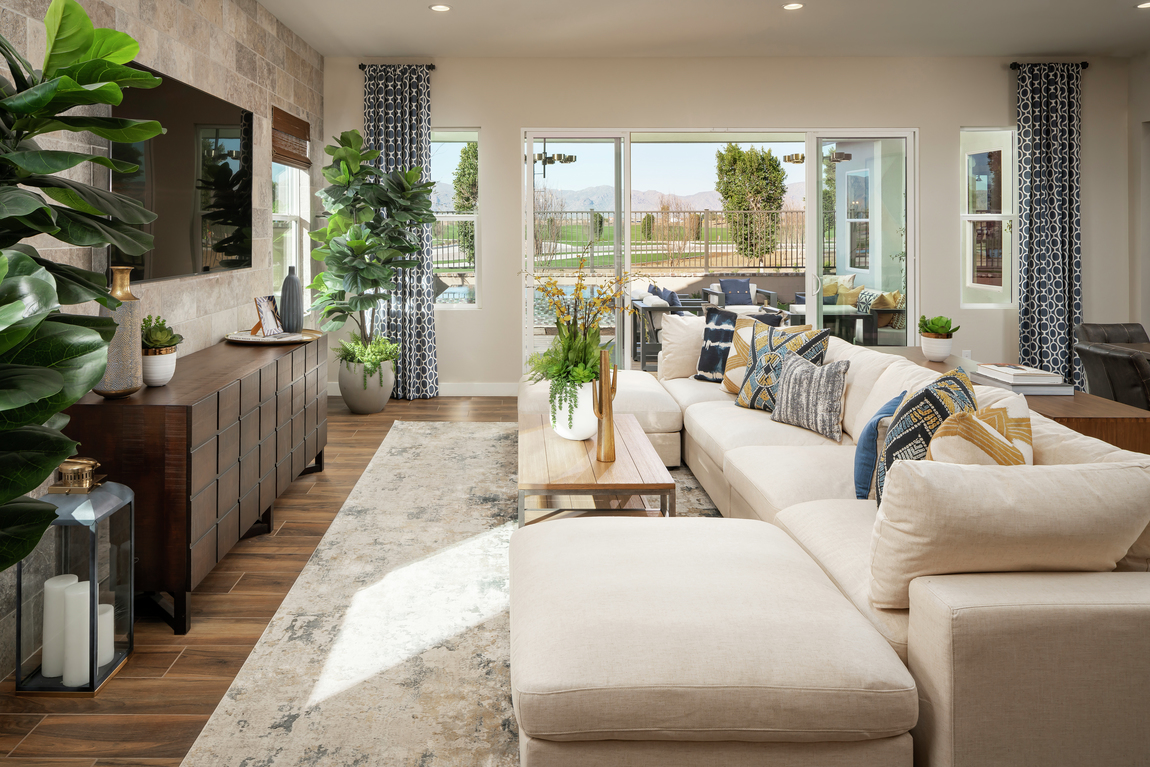 4. Appeal to the Senses with Colorful Kitchens
White kitchens have been trendy for a while now, but homeowners are bringing color back. Kitchens come alive with color, and since it's a space that your family will spend a lot of time in, opt for a color that speaks to you. You don't necessarily have to go all out and splash your walls in a bright shade, but any kind of unexpected color for kitchen cabinets, in particular, can make a dramatic impact in your kitchen design.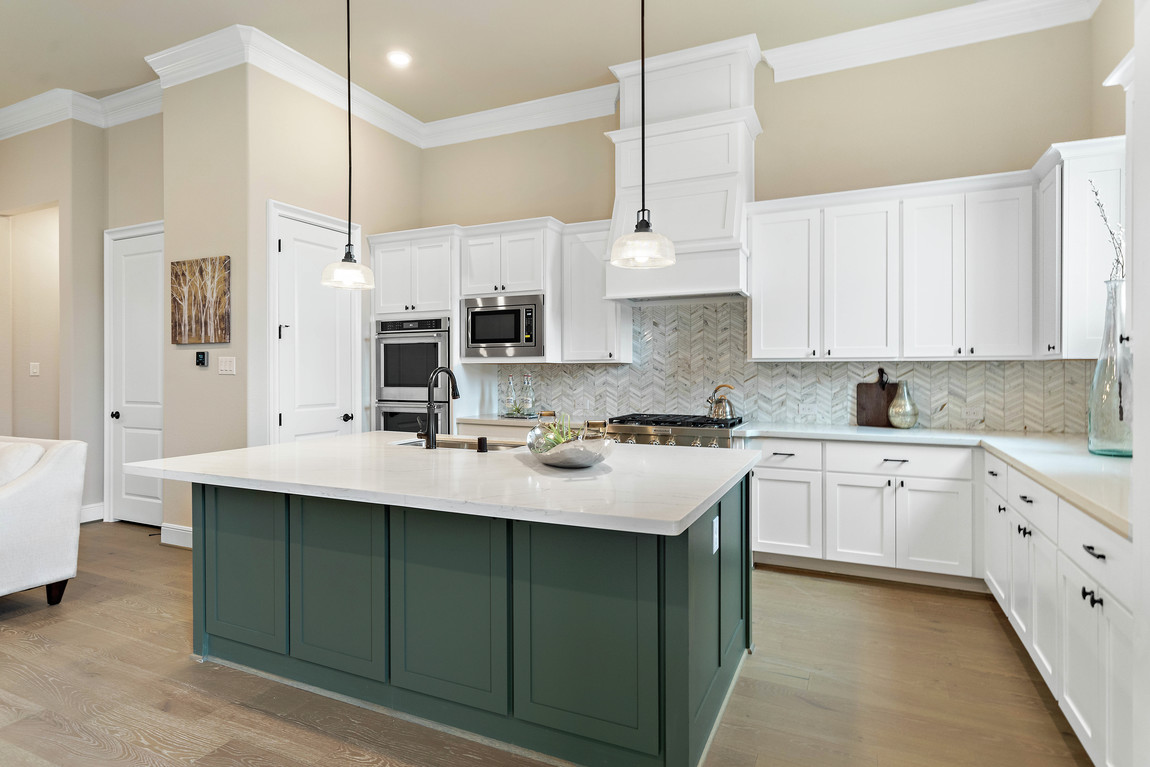 Moody shades like pink (blush is becoming the new neutral), dark blue-gray, or a warm gray for painted cabinets are trendier alternatives to the all-white kitchen, which is officially "out," explains Real Simple.
5. Create a Serene Scene in the Bedroom
Soft and smooth colors tend to dominate bedroom design trends—and for good reason. They have a soothing effect and can make it easier to unwind at night. If the colors in the rest of your home are deep or bold, you can continue using those tones in your bedroom, but in a more muted version. Popular color choices for the bedroom can include misty blues, aquas, mushroom grays, creams, or blush pinks.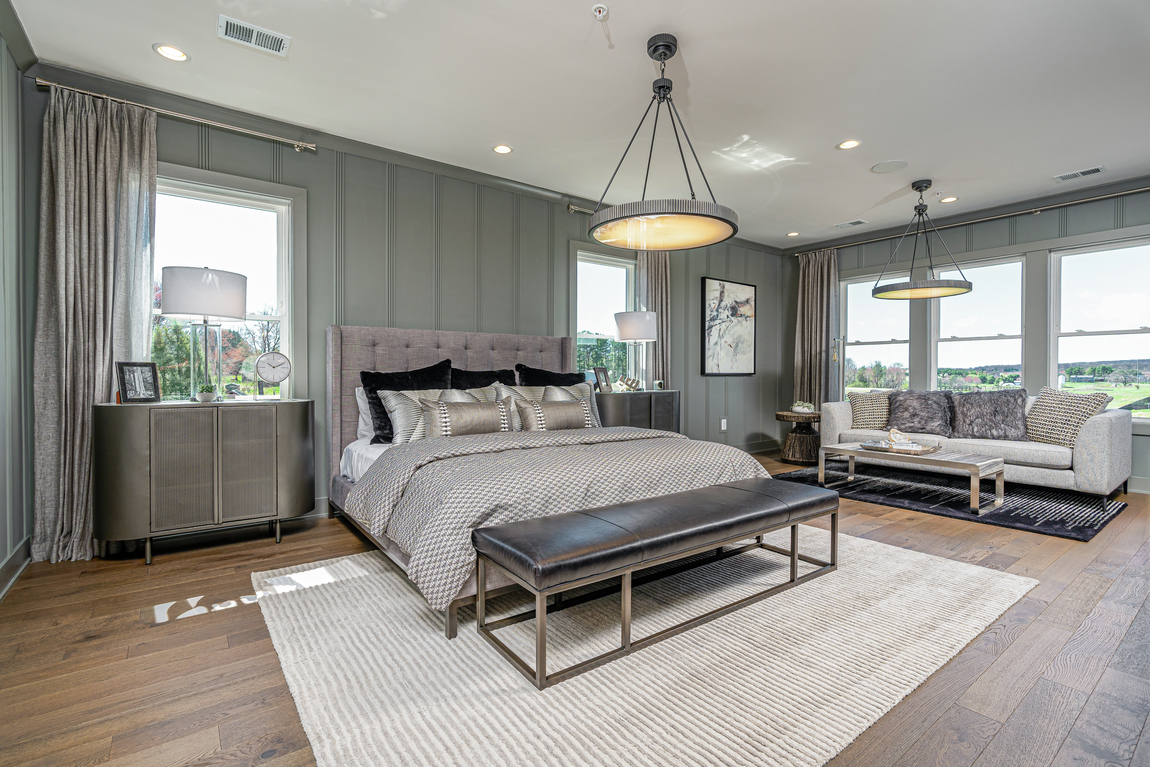 6. Play with Color
When creating your color scheme, look for colors that complement each other. Typically, colors of the same intensity play well together in a room for a more harmonious look. Next year's Pantone Color of the Year is expected to be ocean-themed, which will combine beautifully with the corals, blues, and earthy colors that have been trending this year.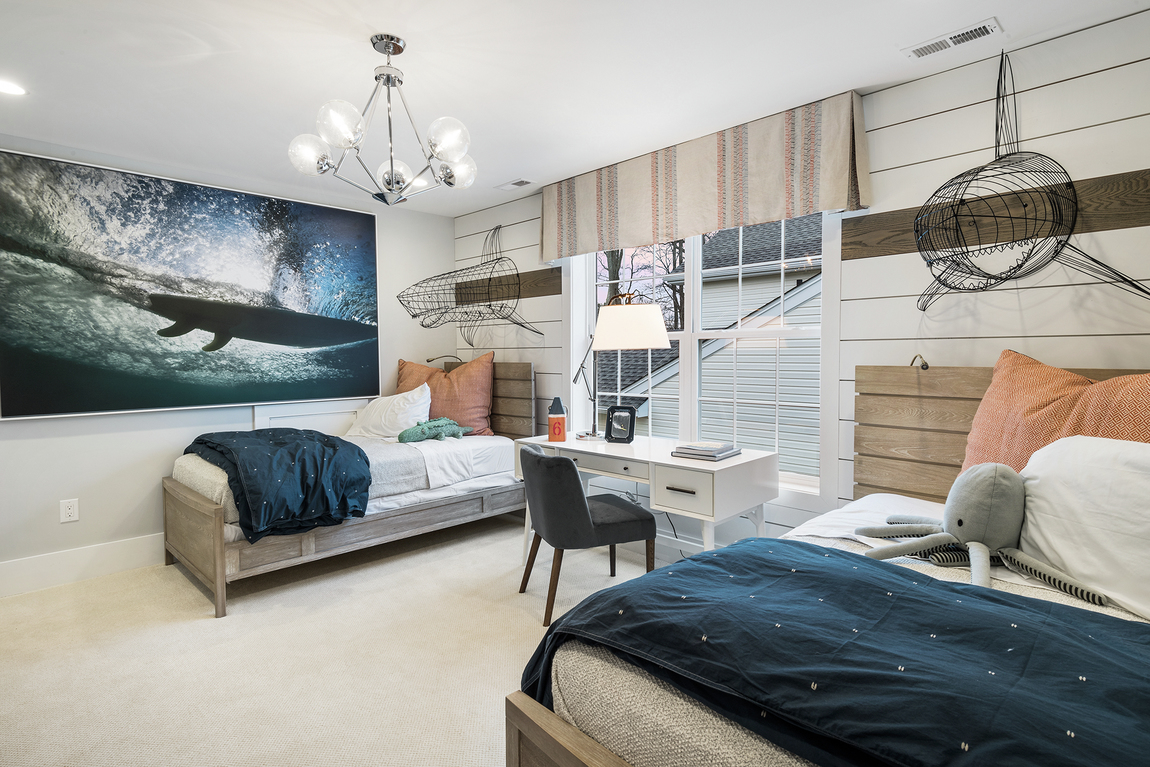 There are plenty of appealing colors to mix and match in order to create the right atmosphere. Looking at the Sherwin-Williams Colormix® Forecast 2020, you can choose from a palette with a Southwestern flair with colors like Canyon Clay. For a soft neutral with a Nordic and Japanese influence, a gray like Mystical Shade may catch your eye.
Even if you prefer a more classic look, you can never go wrong with colors inspired by nature, which will always have appeal. No matter what the design trends are, settle on the perfect color match for your taste and the vibe you want to create in your home.