9 Backyard Design Ideas That Bring the Family Together
Last updated on August 11th, 2022
Your backyard can easily become "the spot" for creating lasting memories. Toll Brothers offers many backyard design ideas that can help you customize your outdoor living space by providing options for kids play areas, pet-friendly dwelling, and fabulous patios for alfresco dining and entertaining.
There are endless options to maximize a large backyard for family activities, games, and lounging spots. Here are nine inspiring backyard design ideas for your fun-filled, family-friendly dream space.
1. Create a Cozy Nook
A quiet place tucked in the corner of your yard can offer a spot to curl up on a comfortable outdoor chair or swing with a book and a frosty beverage. Surround this area with oversized pots of fragrant flowers for the ultimate sensory escape.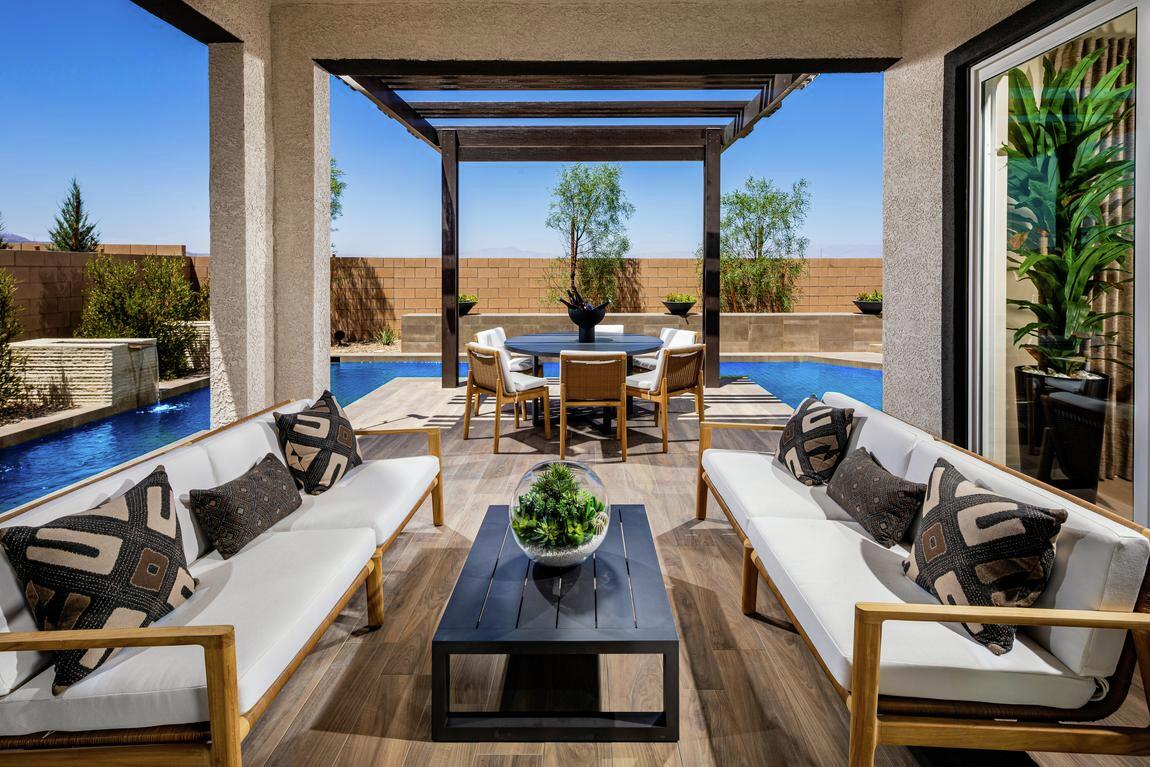 2. Cool Off by Making a Splash
The kids will love the chance to run through a splash pad on a hot summer day or jump into a luxurious in-ground pool with waterfall features that create a resort-like aesthetic. Consider installing cascading fountains, or a pond filled with vibrant koi fish to fill your yard with the sights and sounds of nature.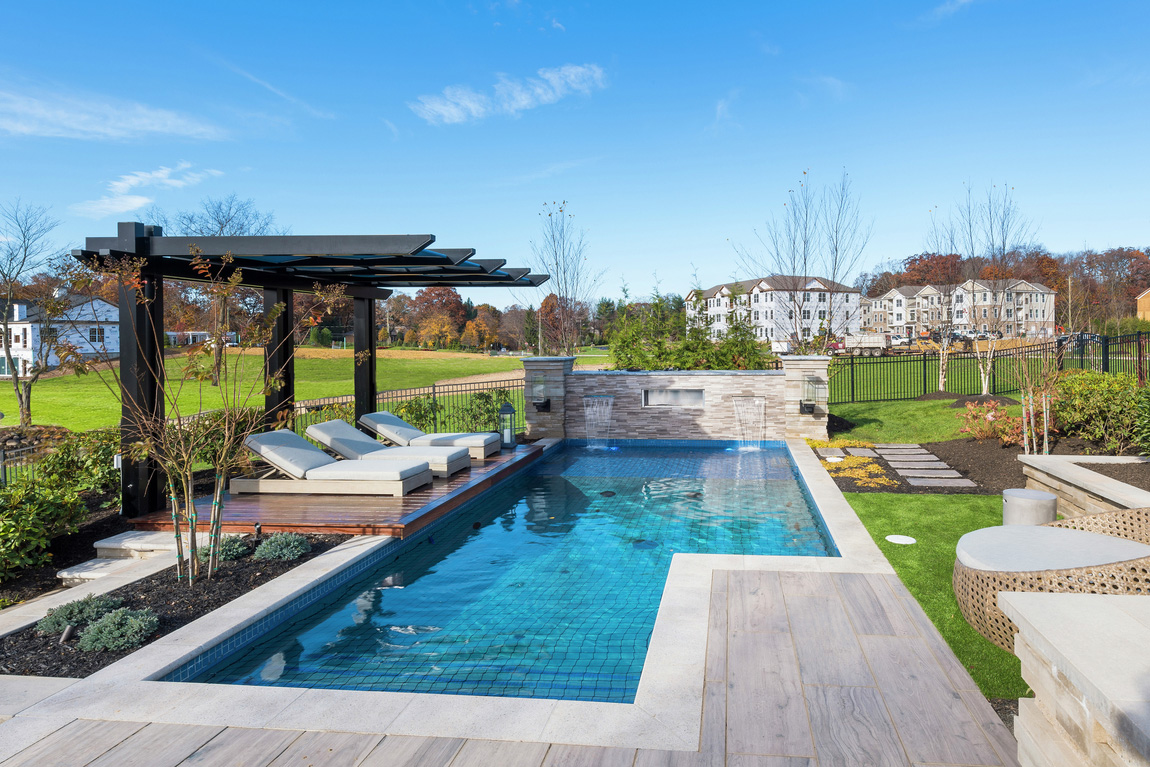 3. Take a Warm Dip on a Cool Evening
A relaxing soak in a hot tub after a long day is a wonderful way to unwind or reconnect with family and friends after a casual barbecue. Clad your hot tub in finishes that complement your deck or the exterior of your home. Many tubs come in a range of shapes and sizes to suit any lifestyle.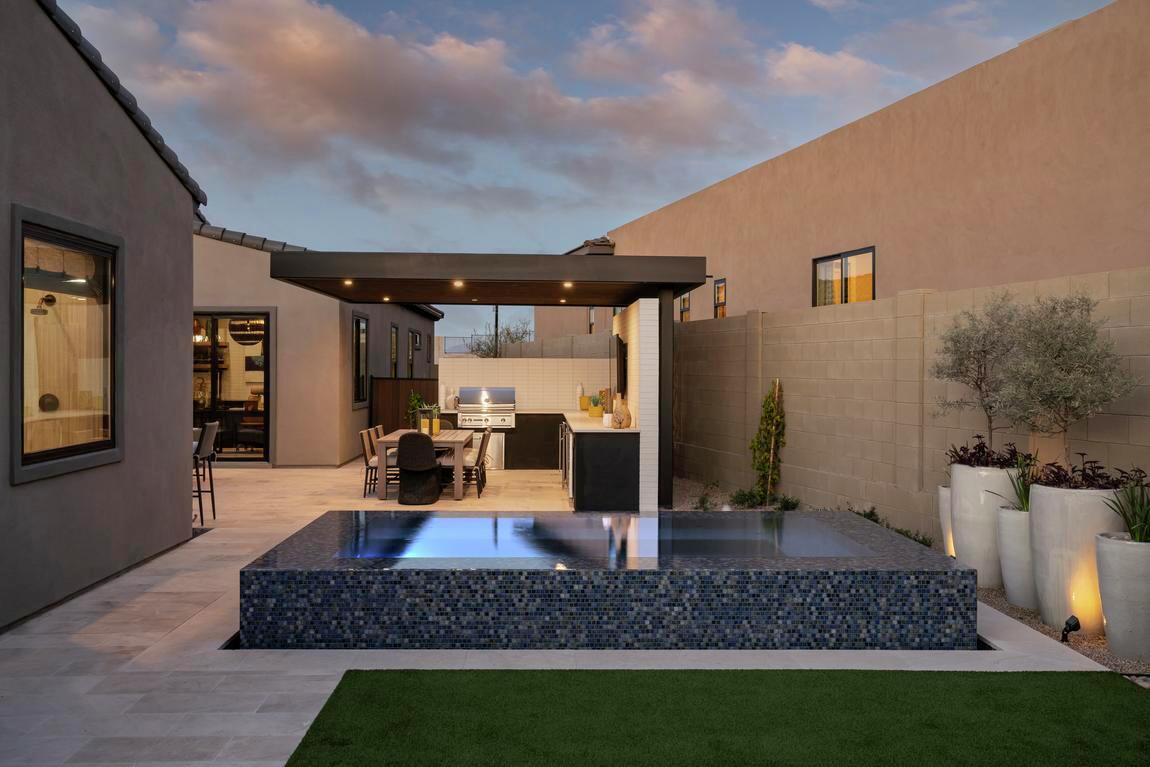 4. Leave Room for Treetop Adventures
Children love nothing more than the magic of a treehouse. Whether it's designed to be a miniature version of the family home or something whimsical just for them, a playhouse is a great place to spend rainy afternoons. Stock the treehouse with board games, decks of cards, and plenty of books to make it a screen-free zone.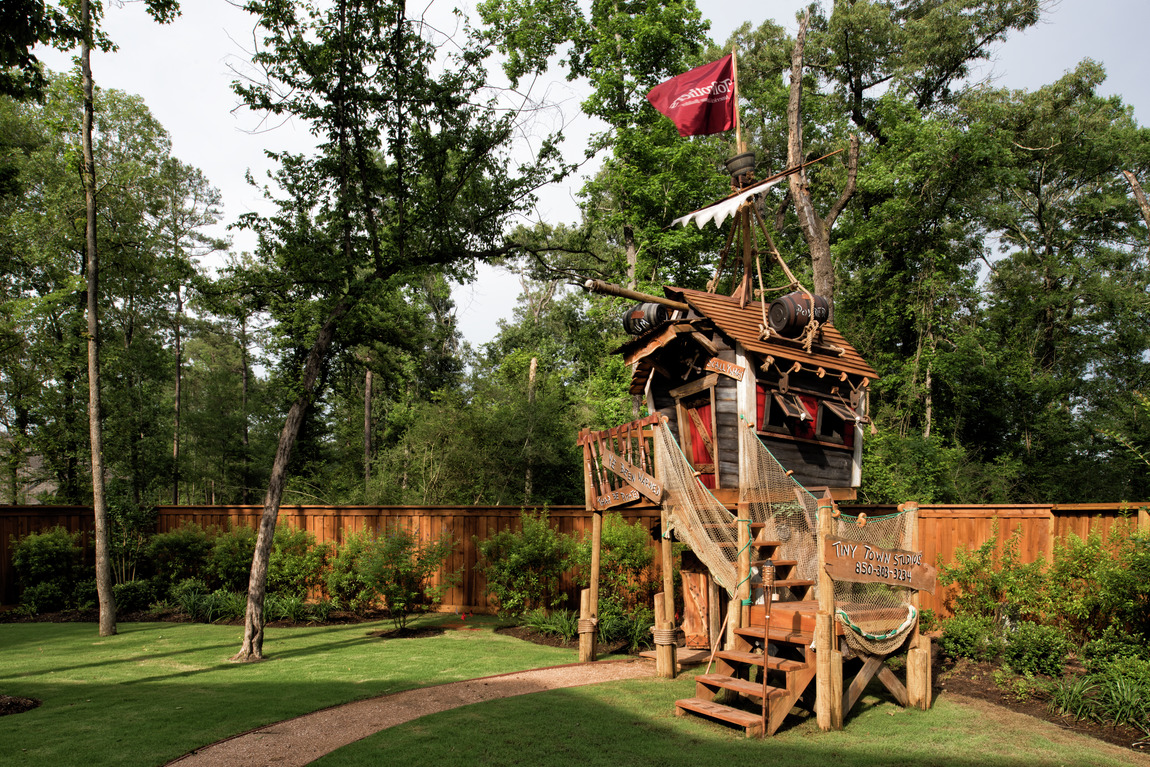 5. Create a Fire Pit
Outdoor fire pits offer many ways to enjoy summer—from roasting hot dogs or marshmallows and hosting impromptu sing-a-longs to providing an inviting spot to chat after dinner. Use paving stones that match your patio area or walkways to create a seamless look, and hide speakers in the walls for an added touch.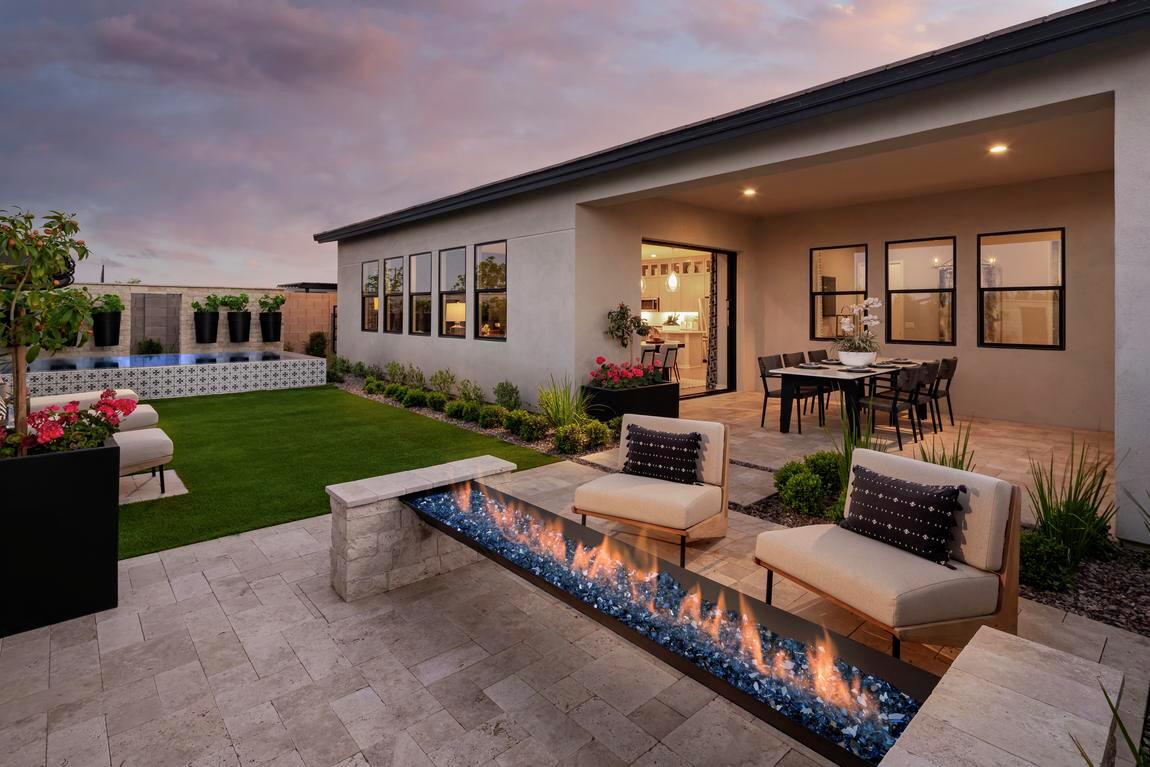 6. Jump for Joy
Watch your family and friends come together on an outdoor trampoline, enjoy lawn games, challenge each other on mini-golf putting greens, and serve to one another over badminton nets to keep everyone active for hours.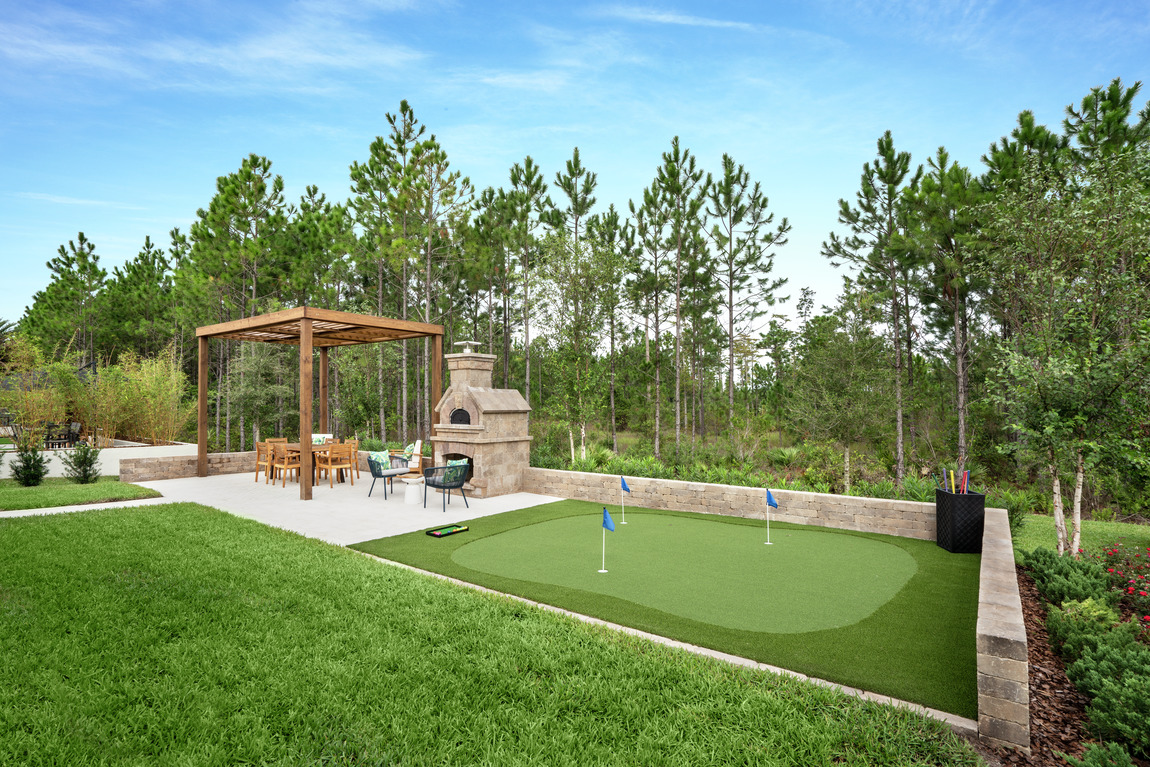 7. Set up an Outdoor Kitchen and Bar
Nothing beats cooking outside for family and friends during warm weather. You can design a tiered clubhouse area featuring a well-equipped outdoor kitchen and a full bar that will have guests feeling as if they're at a tropical hotel. Choose either a freestanding or built-in Wolf grill to feed a large group of people.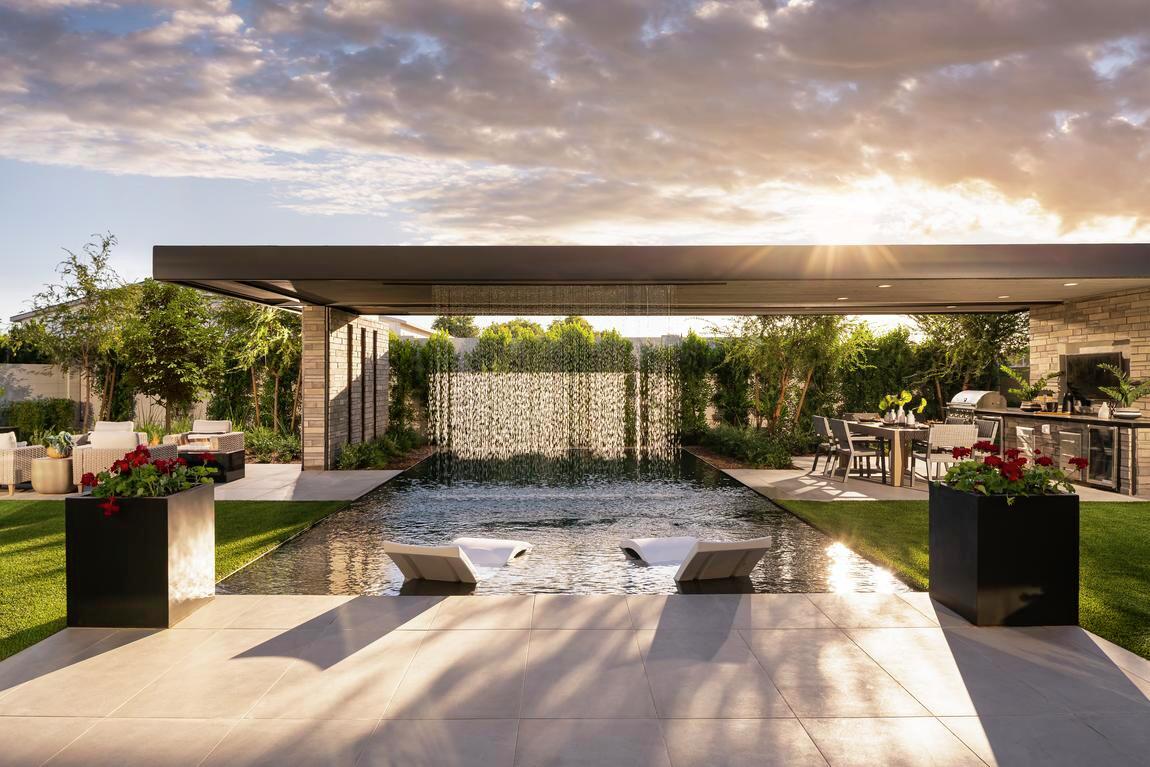 8. Leverage Your Lounge
With plush sectional sofas and comfy chairs, an outdoor lounge is where you'll want to unwind or nap during the day or evening. Set up a hammock, add some twinkle lights, or install outdoor sconces to create a relaxing mood. It's also a great spot for an outdoor movie projector screen. Don't forget the popcorn!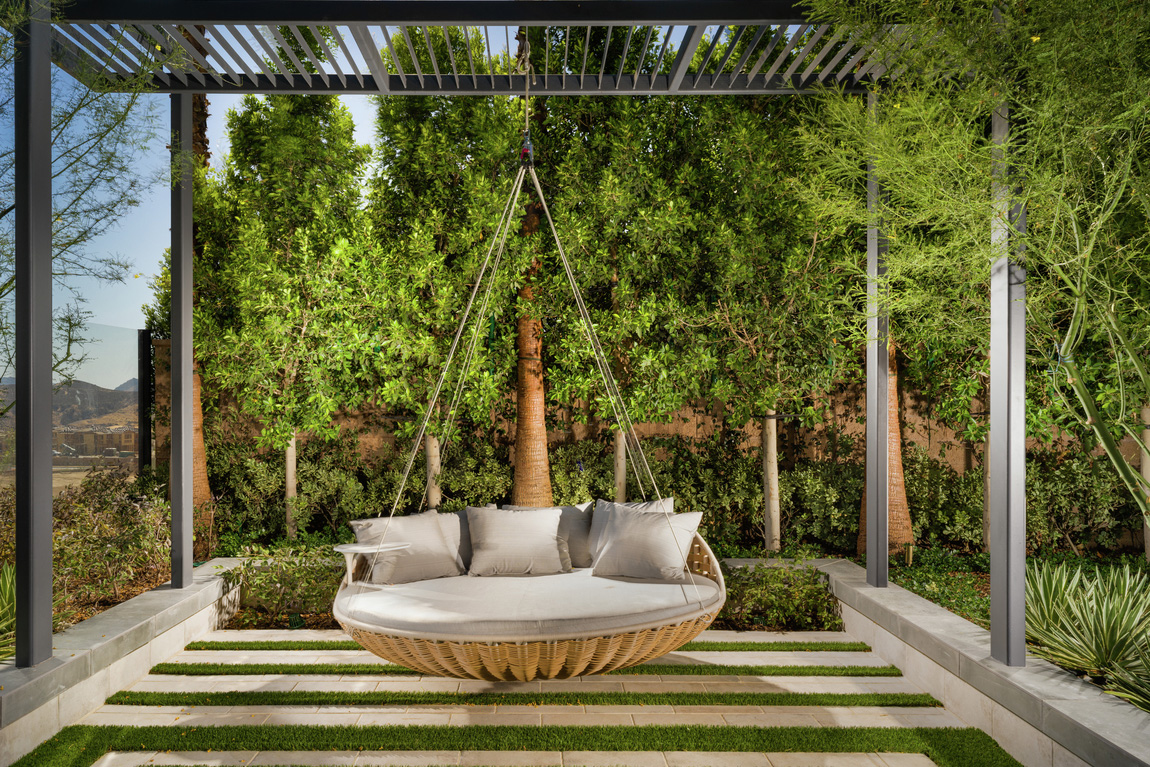 9. Designate Space for Furry Friends
Cats and dogs need gentle hardscapes such as smooth flagstone paths where they can comfortably run around, sturdy plants and flowers that aren't toxic or thorny, and fencing to enclose the entire area so that they won't get loose or lost. Pets also need shade structures such as doghouses or cat patios. You can even designate a space devoted to competitive yard games and fetch for your active puppy. Be sure to leave out dishes of cold water for your pets to cool down.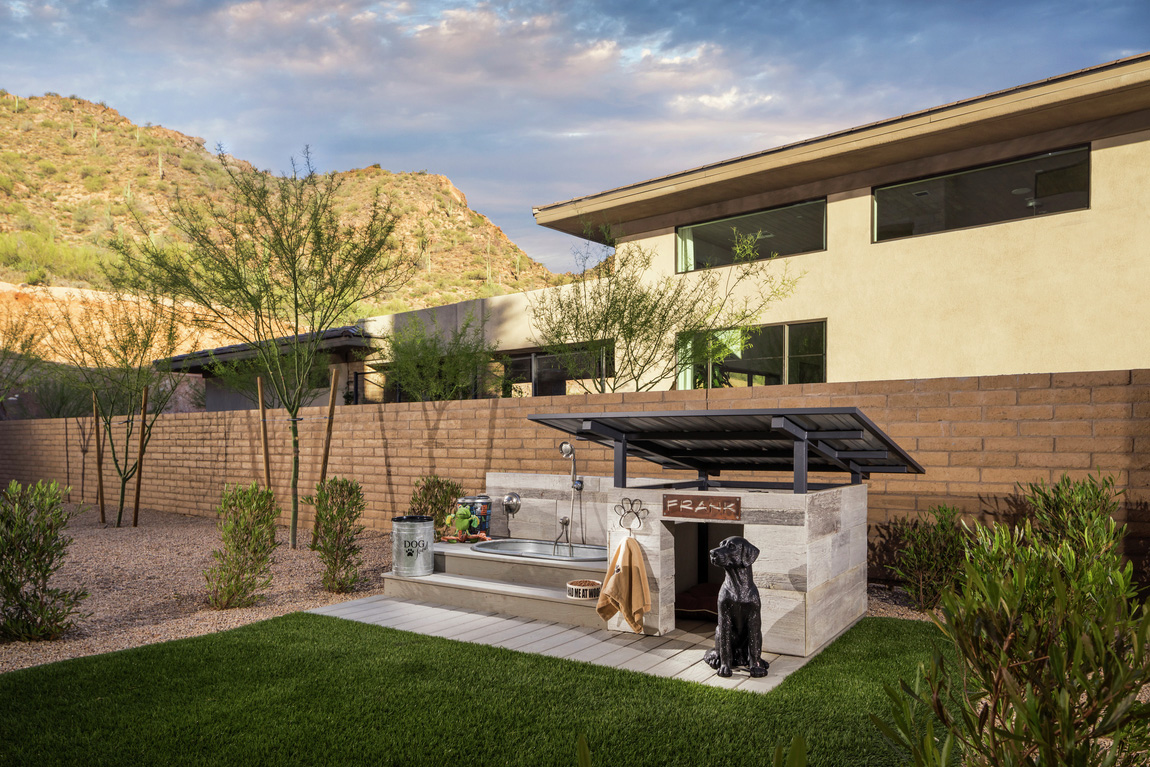 With so many options to transform your expansive outdoor oasis, you'll be sure to enjoy your space for years to come. Be sure to check out Toll Brothers' Outdoor Living board on Pinterest for more fun ideas.
Toll Brothers design options vary by market, community and home design across the country. For more information regarding design options offered in a specific Toll Brothers community or home, please visit our website or reach out to one of our Online Sales Consultants.