Last updated on August 24th, 2022
In 2020, we spent more time at home than ever before, discovering just how important it is to have a truly inspired interior space. Reflecting a newfound and collective appreciation for home, Sherwin-Williams presents their Colormix® Color Forecast for 2021: 40 color trends that inspire homeowners to create an ultimate retreat and personal haven through a variety of hues and tones.
Celebrating the Rhythm of Color, these collections draw inspiration from many aspects of life: nature, artistry, and personal expression. Consisting of four distinct palettes—Sanctuary, Encounter, Continuum, and Tapestry—these hues are designed to bring the pulse of color to any living space. Take a closer look at the key design influences behind these palettes and discover color trends for 2021 that will fill your home with vibrancy, life, and expression.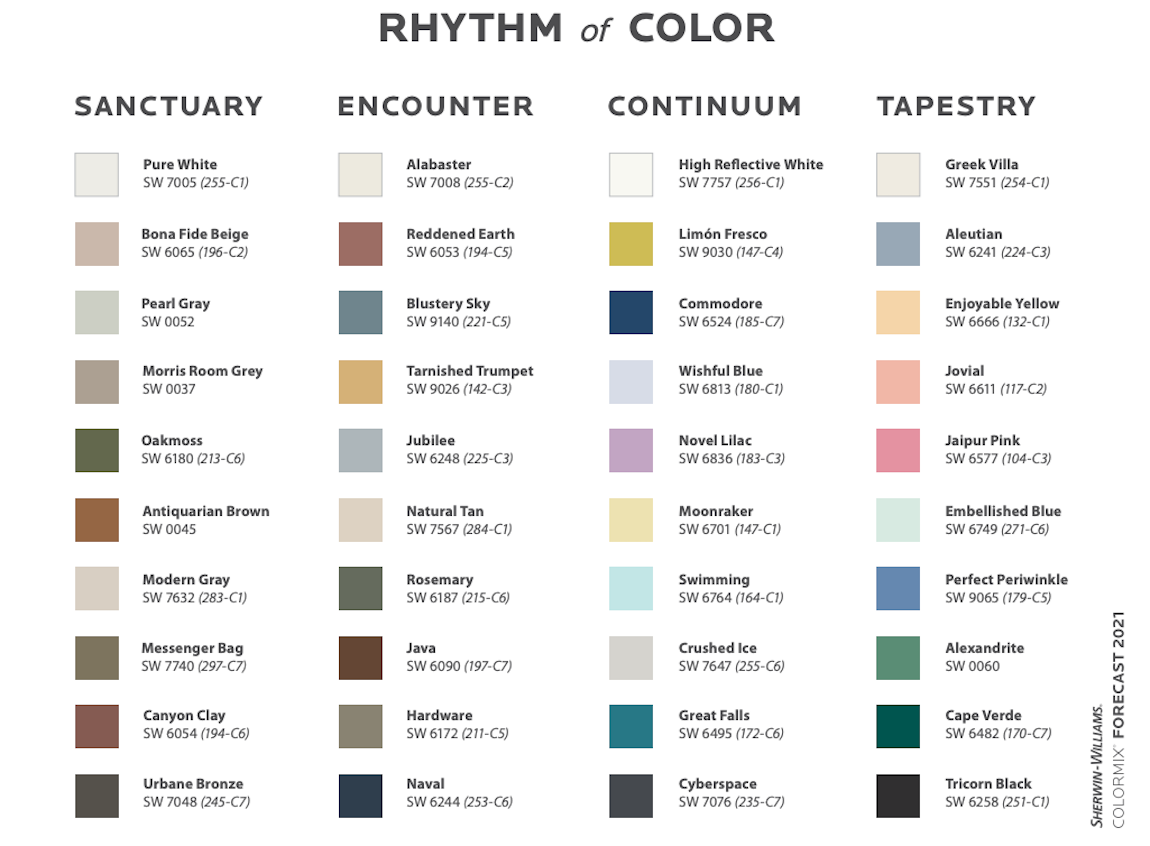 SANCTUARY
Derived from the principles of biophilia and Scandinavian design, the Sanctuary collection encourages the connection between humans and nature, as well as promotes wellness and productivity. With their remarkable ability to foster a level of calmness not many colors can replicate, these hues create a sense of warmth and wellness perfect for spaces such as bedrooms, home libraries, and any other space designed for thought and reflection.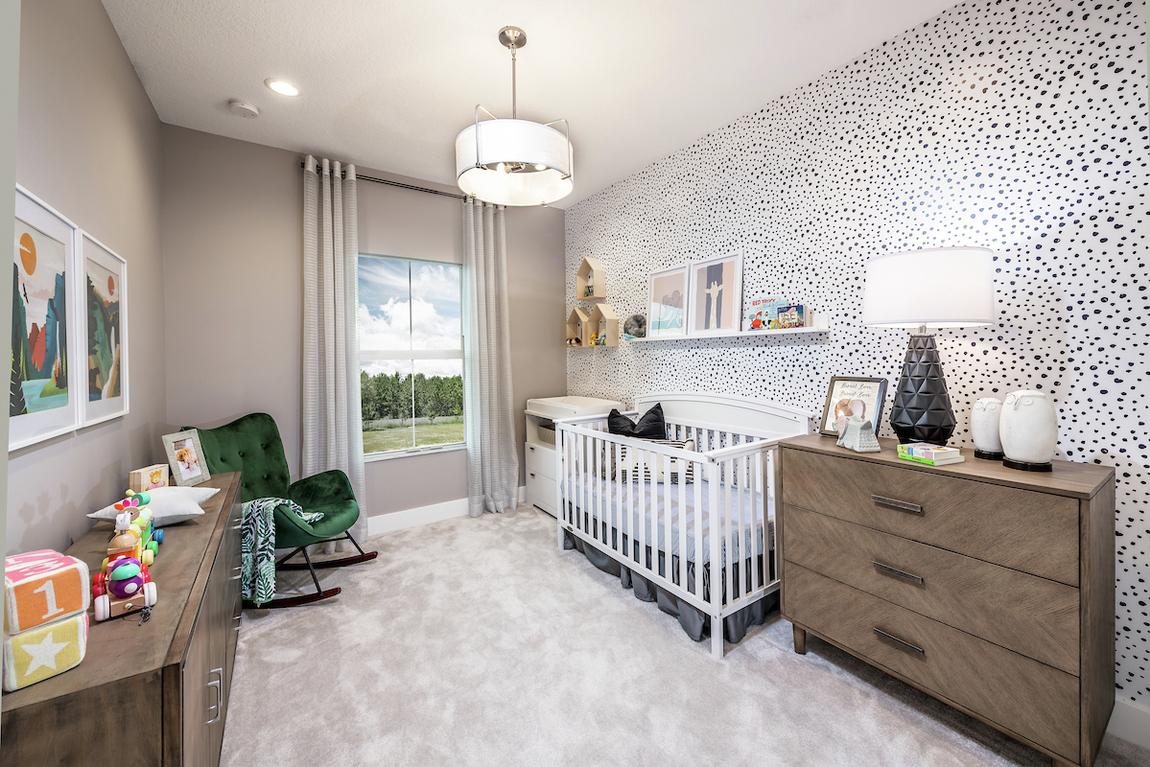 Encounter
Complete with earthy tones and rich textures, the Encounter collection draws its subtle beauty from an array of organic inspirations. Simple yet expressive, grounded yet daring, these colors infuse living spaces with a subdued splendor that exudes character and style. We find these hues well-suited for bedrooms, and craft rooms, and any other personal living spaces.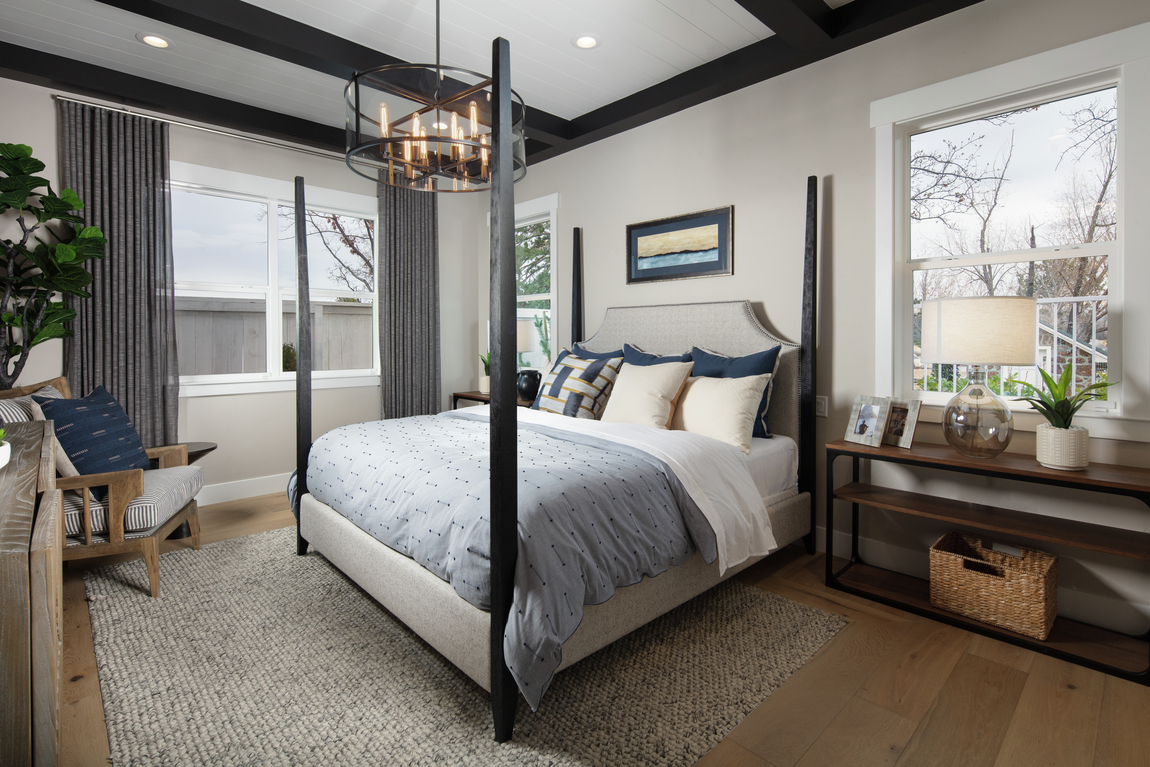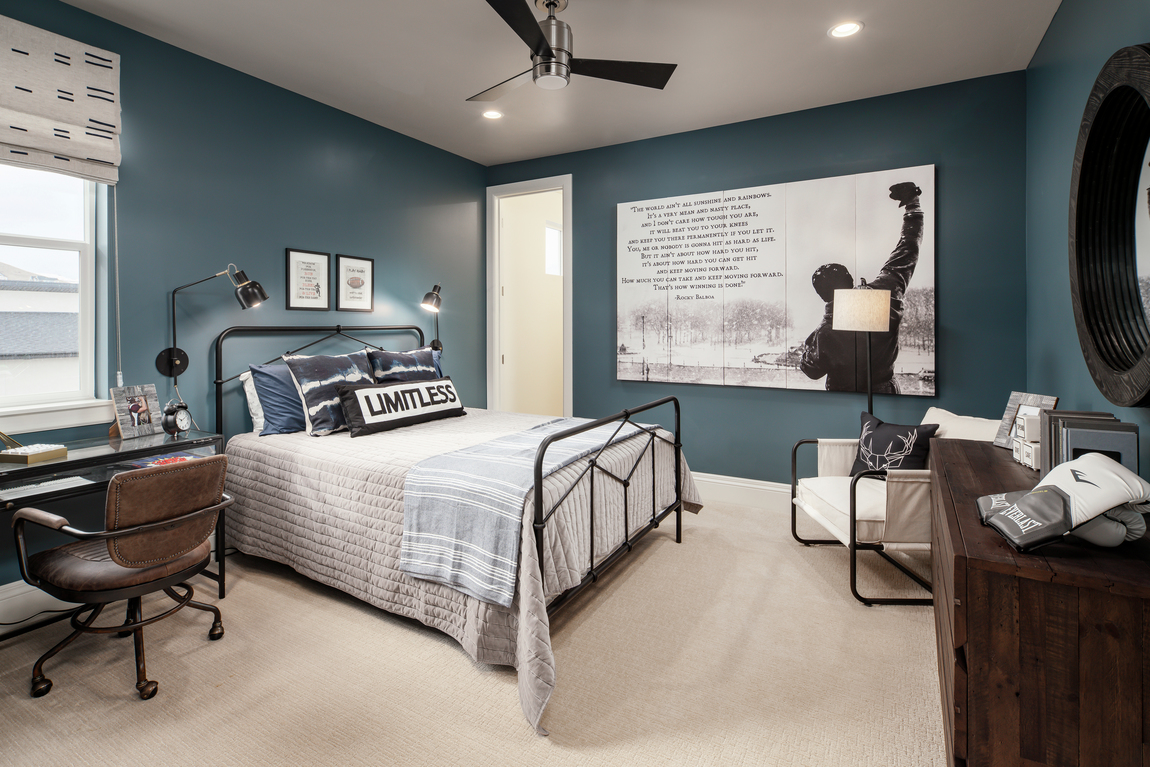 Continuum
An exciting blend of synthetic and natural elements, the Continuum collection highlights the symbiotic relationship of modernism and innovation. Containing an eye-catching spectrum of bright, forward-thinking colors, this collection of hues is best presented within transitional and mid-century modern designs.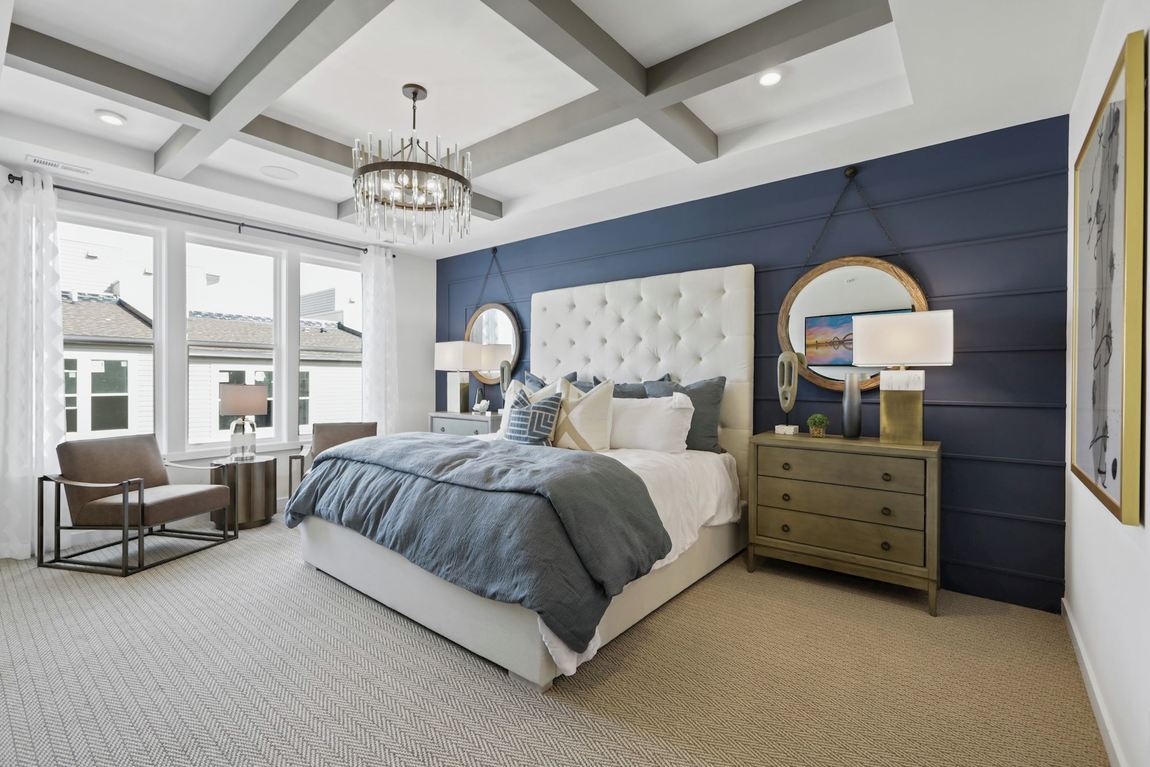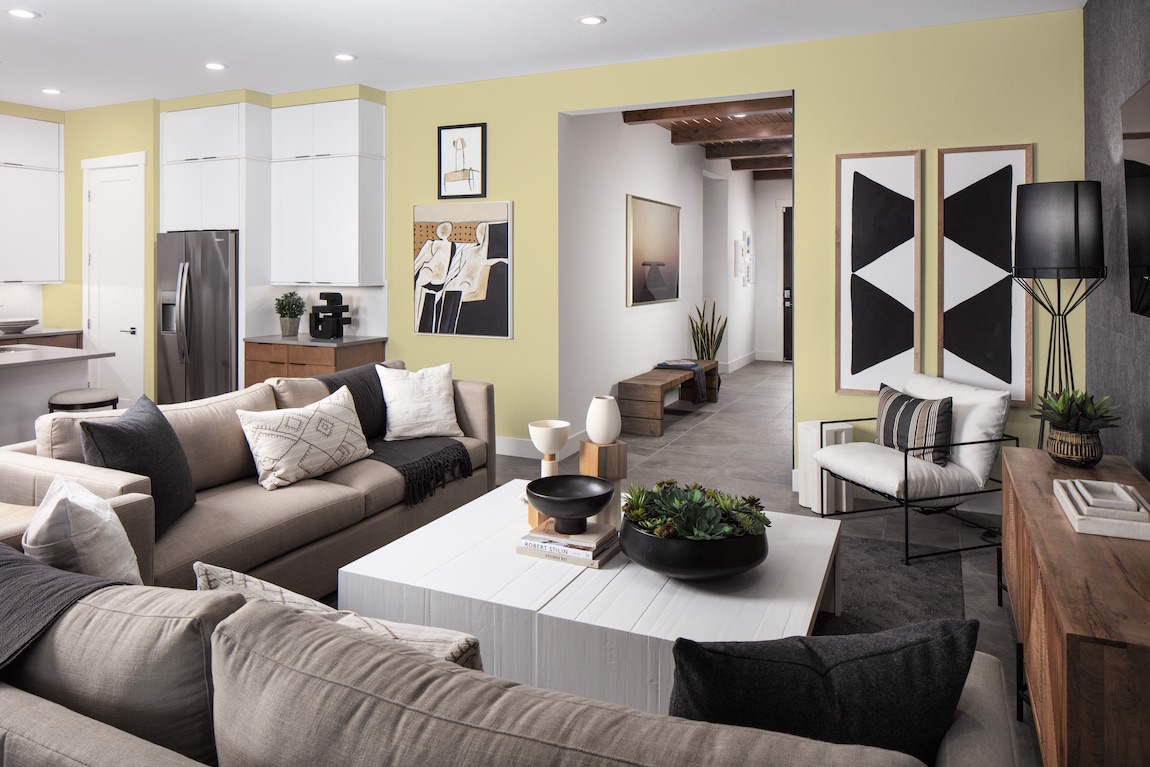 Tapestry
Creative expression at its peak, the Tapestry collection is founded on two pillars: personality and authenticity. Designed for sensory exploration, these hues evoke maximalism at their core, but steer clear of any vapid excessiveness through an approach that's more modern, meaningful, and tasteful. Utilize this collection wherever you desire a playful look throughout your home.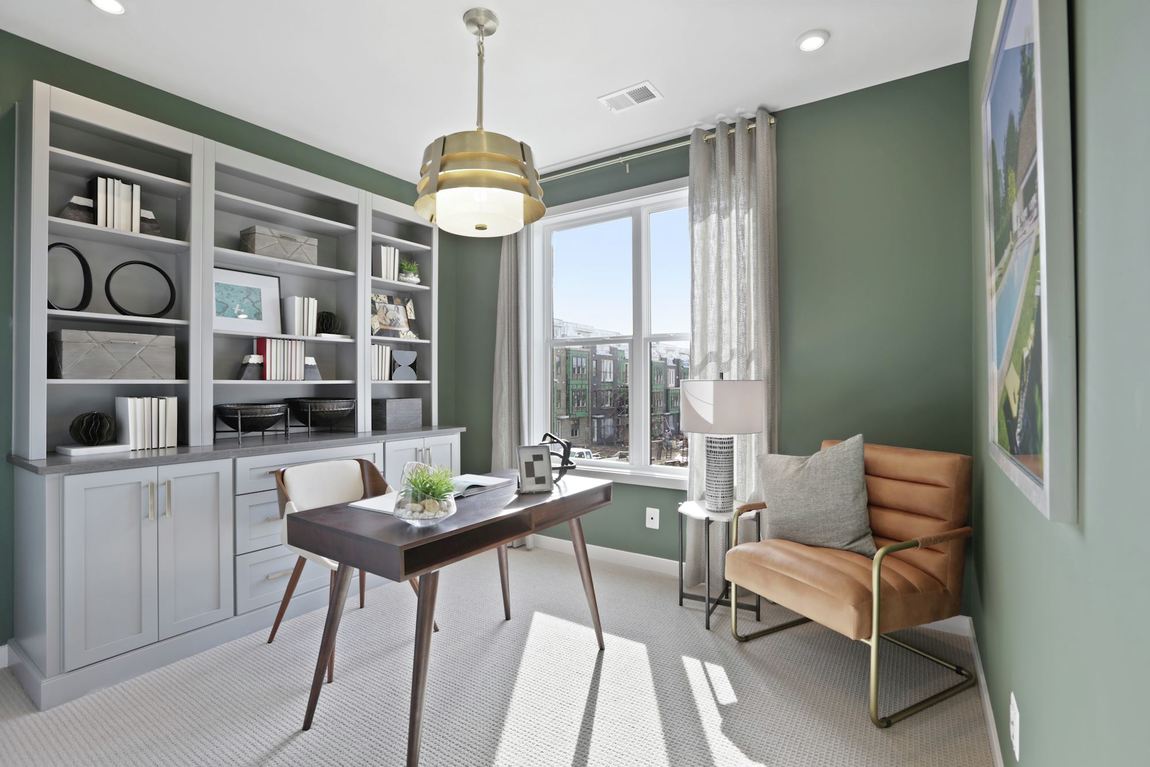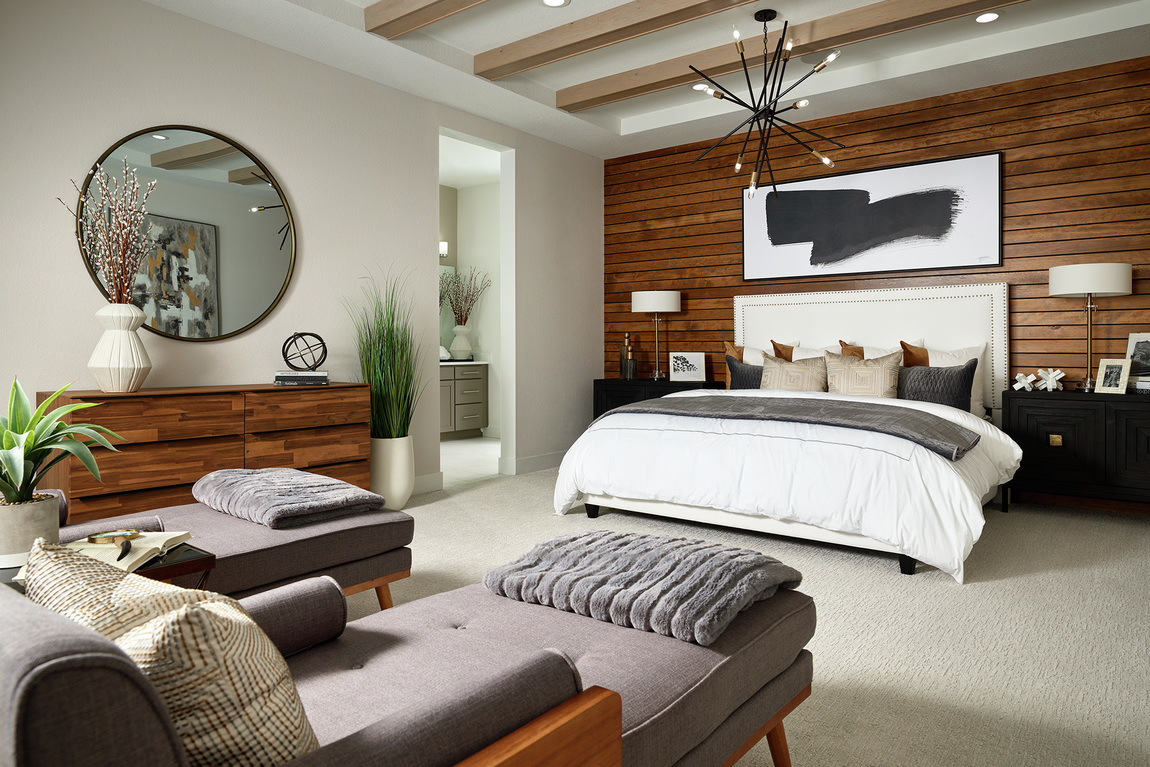 To see more fresh color trends for 2021, explore the Sherwin-Williams Colormix® Color Forecast 2021 on their website.