Last updated on October 26th, 2020
Although digital media has become the most prevalent source for information and entertainment, nothing compares to the tranquility of sitting down in a secluded space, opening your favorite book, and getting lost within its pages. While there are plenty options when it comes to finding a place to read, home libraries offer book lovers the privacy, convenience, and comfort that more public locations simply cannot match.
Explore 10 of our favorite spaces for bookworms and discover great home library design ideas for your own reading enjoyment!
1. Create a serene home library for a special read
Comfy furniture and an airy ambiance are musts for any home library and when combined, these two elements create a pleasing atmosphere for any read.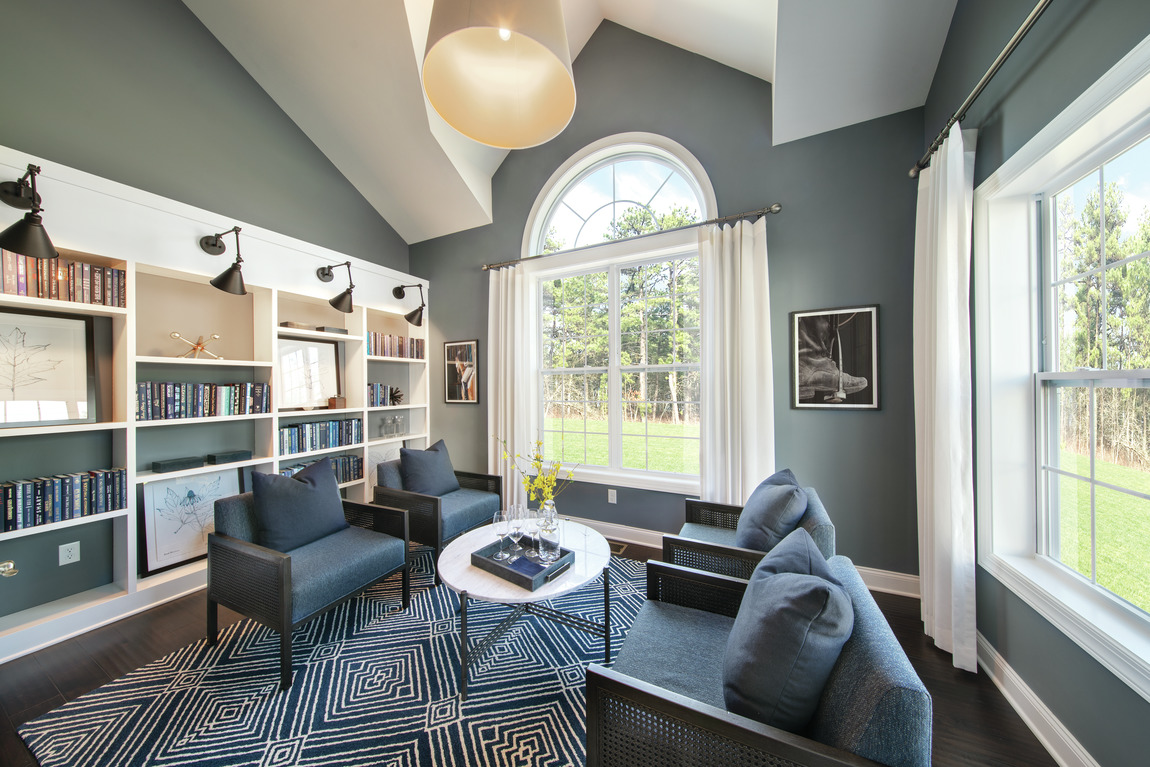 2. Set the tone with a sophisticated home library
The colors in your home library play an important role in setting the mood. Enjoy a thrilling read in a space with a nice blend of lighter hues and bookshelves with darker tones.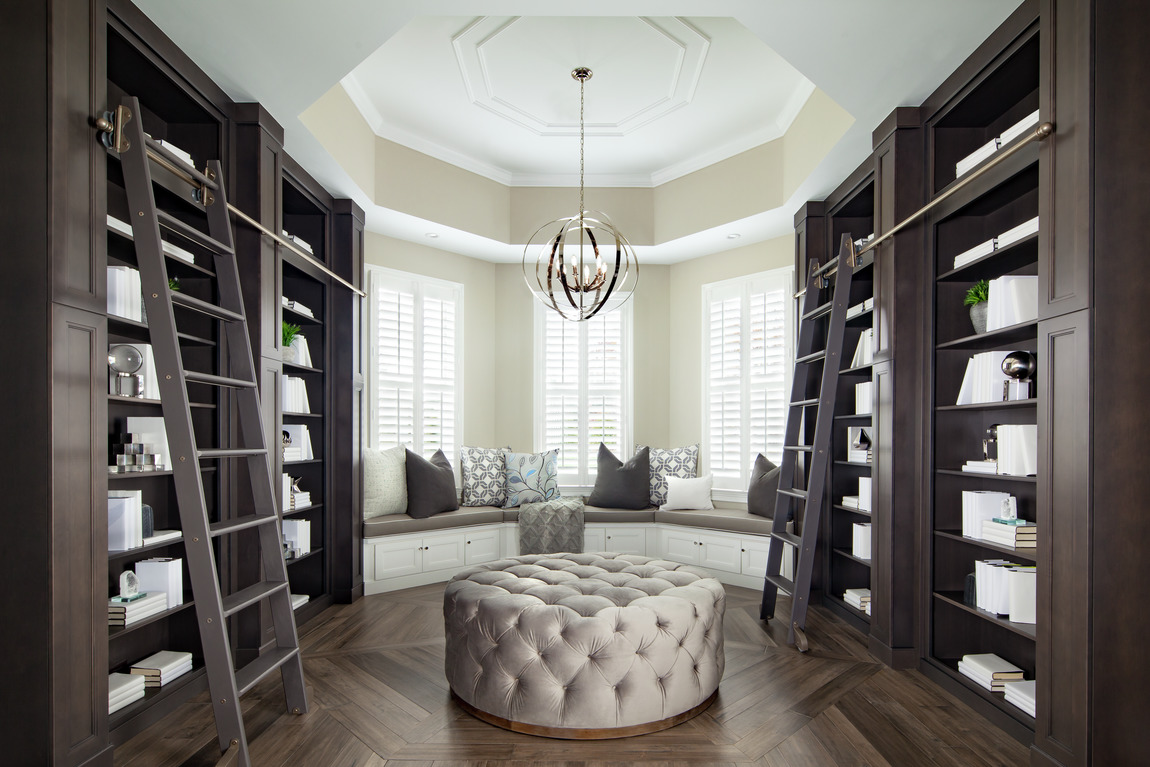 3. Bring in plenty of natural light
Natural lighting boosts productivity, so use it to your advantage when reading. Dive into your next book while immersing yourself in sunlight and you'll find yourself breezing through the pages.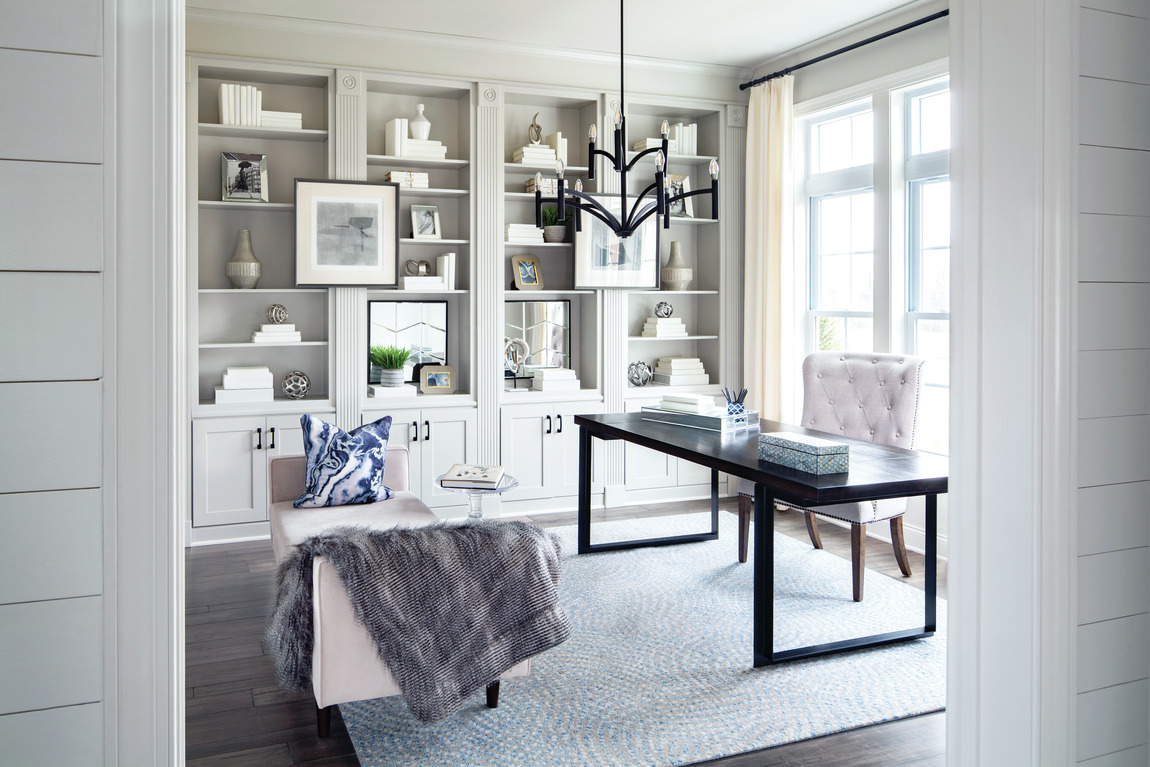 4. Enjoy some TV in-between chapters
Modern home libraries aren't limited to just reading. So, feel free to climb your library ladder, put your book away for a little, and enjoy your favorite shows in-between pages.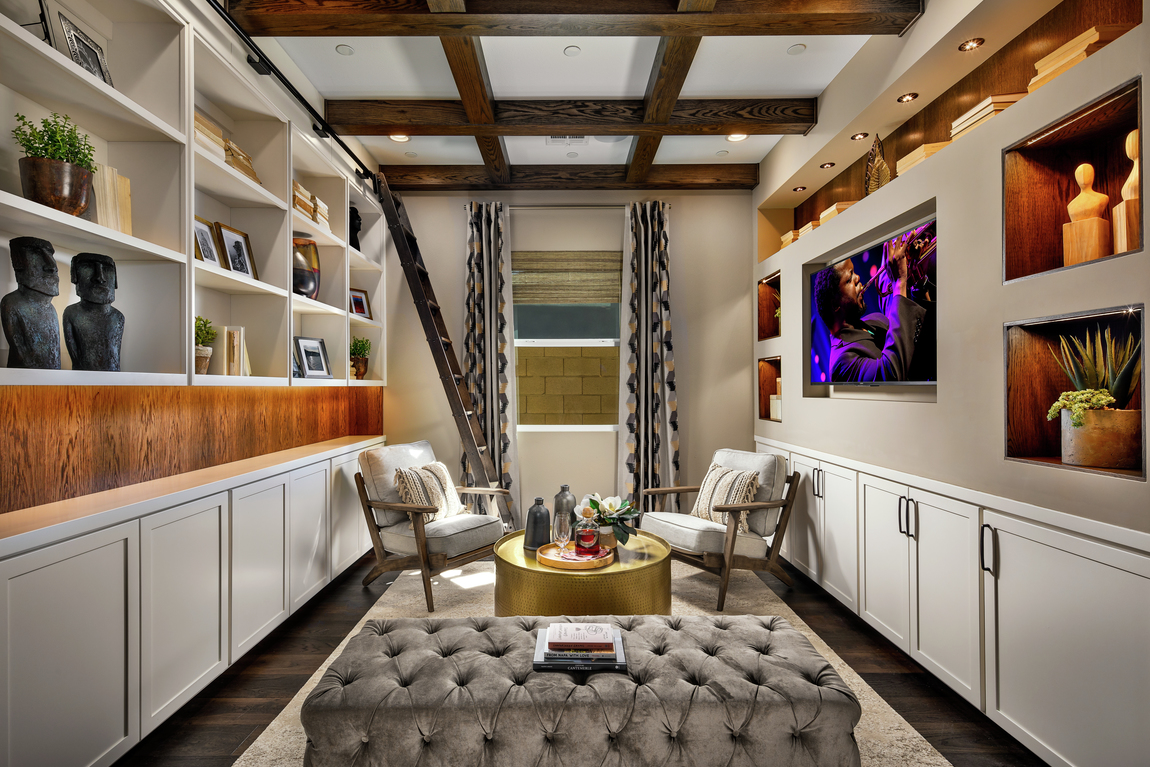 5. Include a beautiful bookshelf to stow your stories
Functional and aesthetically pleasing, a dashing bookcase can be the perfect design feature in your home library. Consider utilizing accent lighting in your shelving as well to elevate the ambiance of your space.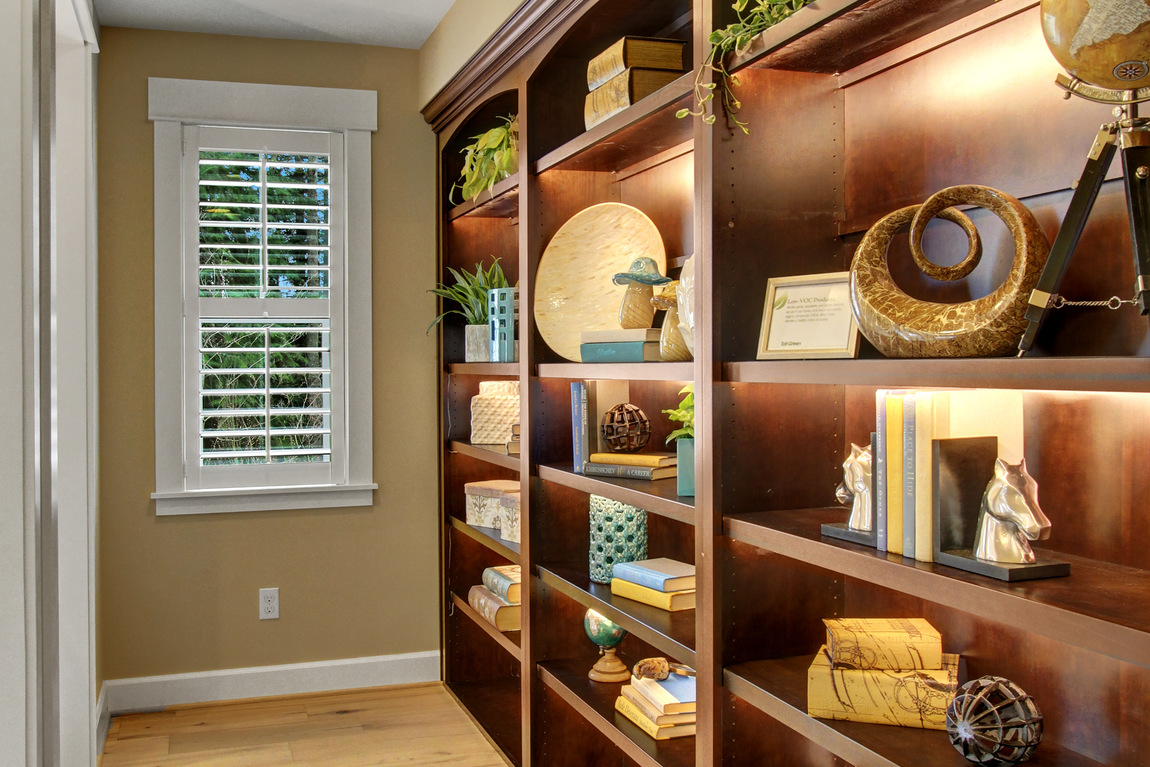 6. Build a multi-purpose bookcase
Innovation in home library design can come in many different forms. For example, a bookshelf with plenty of shelving that also functions as a door is an exciting feature to contemplate for your home library design.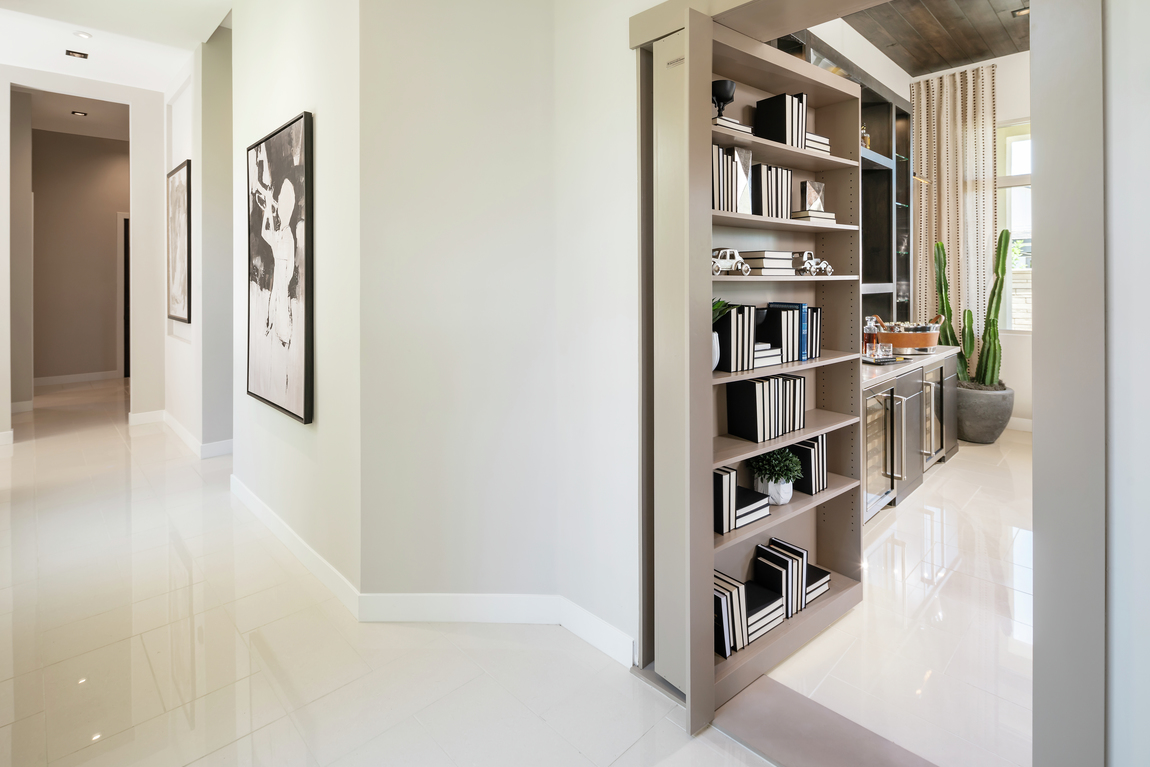 7. Design an at-home meeting space for your book club
Gather your family and friends in a charming space with comfy chairs perfect for sitting in while recapping the group's latest read.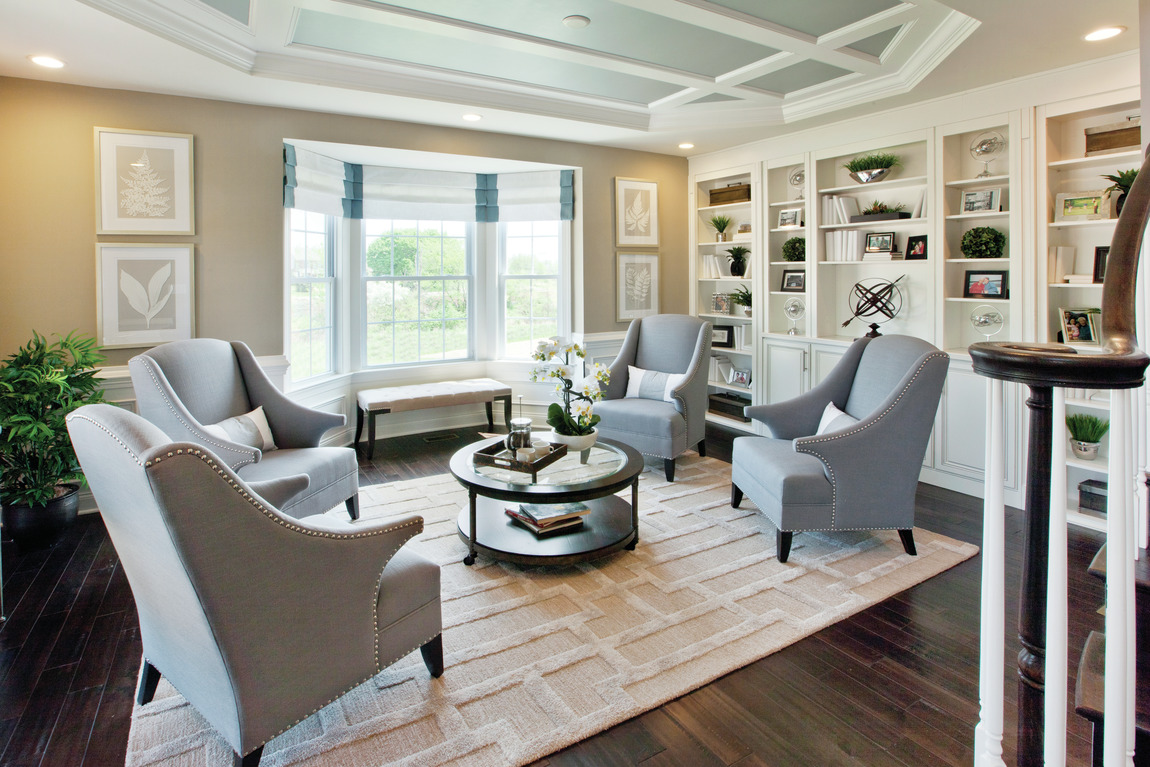 8. Display your books wall-to-wall
With an extensive collection of novels, it's vital to possess a bookshelf that provides enough space to store them in. Have a bookcase that does just that while also elevating your overall décor.
9. Stay organized with a glass display
Organization is paramount in any home library design. Store your assortment of books in an eye-catching glass display bookcase.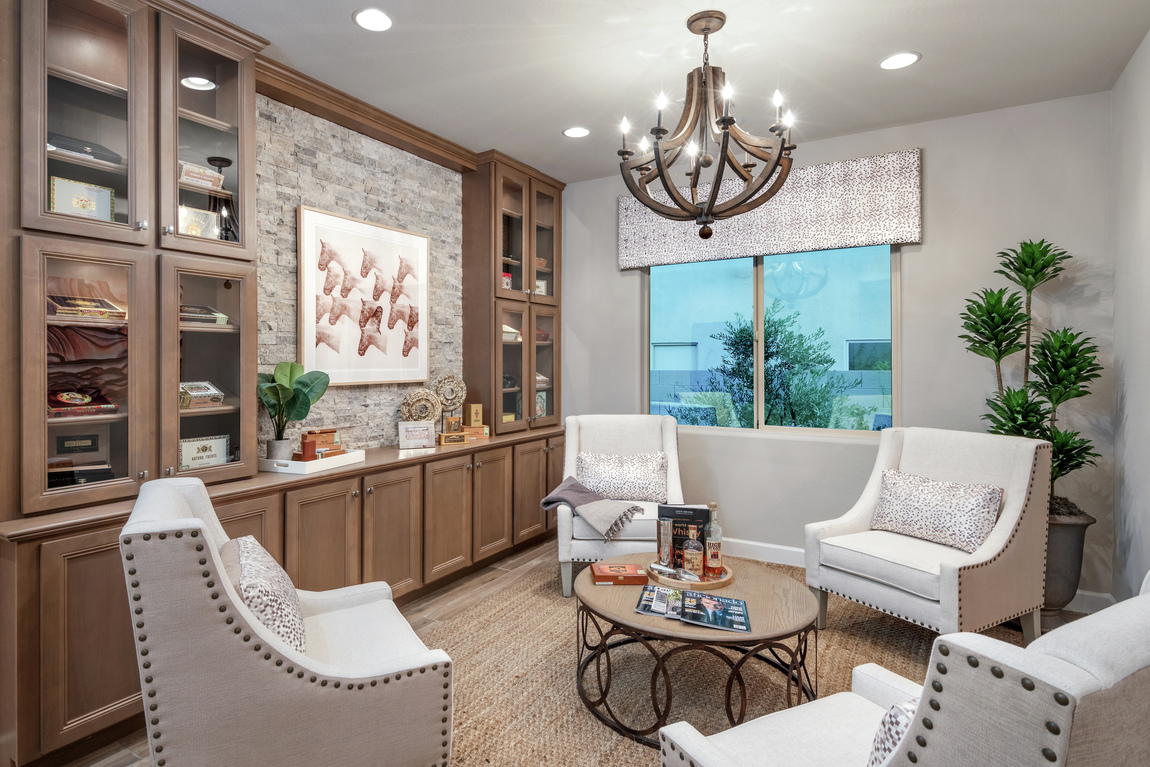 10. Include a ladder for aesthetics and function
We all have works of literature that we highly covet. Make sure your special collection is safely tucked away with a library ladder that runs along your bookcase.