Last updated on August 24th, 2022
Your kitchen, the heart of the home, is a busy area where family and friends come together to spend quality time and dine. Keeping that kitchen orderly and at the ready can pose a challenge, especially when you love to cook. Occasional inventory and organization of utensils, appliances, and stored foods can help you get the most out of your kitchen, while maintaining its luxury look. This spring, get your kitchen in tip-top shape with Organized Living's best pointers on how to bring order to your pantry and kitchen.
Hit restart
Before you begin to think about organizational systems or organizing tools, take everything out of your pantry. Throw away anything that has expired, donate foods you will not eat, and consolidate open products if possible. Now is the time to clear the kitchen and the pantry and get a better idea of what you have hidden away in the cupboards.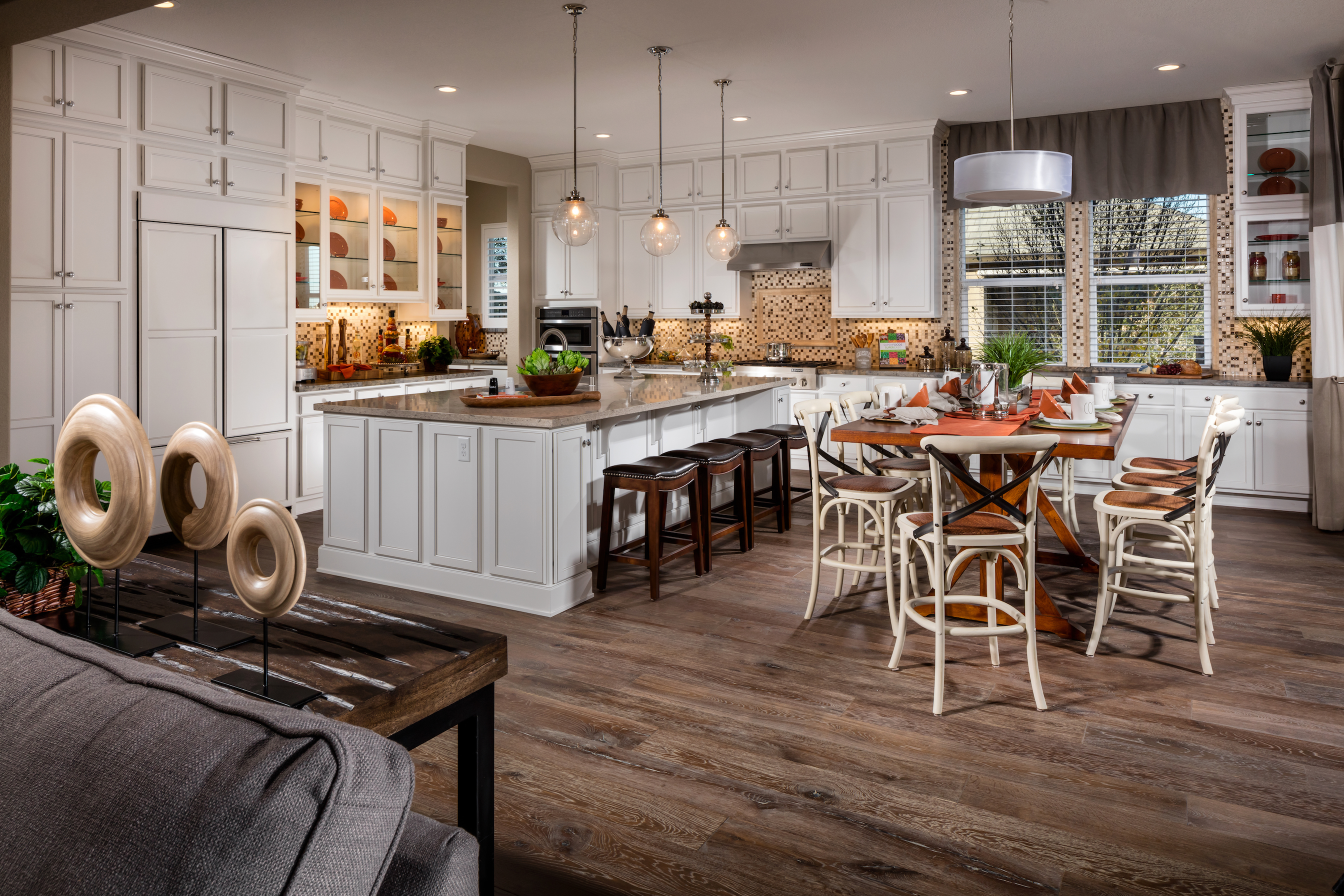 At the ready
Create an organized space that is ready when you are to make meal prep and snack time a breeze. As the French say, mise en place, or "everything in its place." Knowing where everything is located helps when it comes to crafting an excellent meal. As ingredients are chopped and measured, you won't be thrown off course if you need a last-minute spice or canned good. A pantry with everything in its' place will not only add to your kitchen experience, but also make cleaning up more pleasant.
Implement a system
Take the time to architect a system that will work for you and your family's needs. Whether it is new shelving or organizational tools like risers or baskets, the right system will help you stay organized in the long run. One option is to use FreedomRail, as it is both strong and adjustable and efficiently organizes your goods for a picture-perfect pantry.
Organize by zones
Give each space a purpose by separating your pantry into zones. For instance, group by activity like dinner prep, lunch packing, or baking ingredients. Items can also be categorized by how often you use them or by food groups. Similar to selecting foods from a grocery store aisle, streamlining your pantry by grouping like items together will ensure easy access for everyone in the household.
Maintain
With so many family members using the kitchen, it is easy for the cabinets and pantry to become unruly. Establish ground rules for everyone in the house to help maintain organization. For example, if you use it, wash it and put it away. Simple, easy-to-follow rules ensure your luxury kitchen stays organized.

Experience the benefits of your Toll Brothers home for years to come. Be prepared whether you are cooking for a dinner party or crafting a quick snack. An organized kitchen will put your mind at ease, and create a sense of familiarity and comfort in your most-loved space. To learn about new and exciting dishes visit our Pinterest board or read our blog on the latest and greatest Iconic Innovations for your 2018 Toll Brothers home.
Toll Brothers partner Organized Living contributed to this story.