Last updated on August 24th, 2022
As the focal point of your entryway, a well-suited front door shows off your personal style, whether it's minimal or ornate. It is also the first part of your home that visitors will notice.
The latest front door styles provide an opportunity to add textural flair to your home's exterior with unique materials, colors, and accents. Here are some tips for choosing the perfect entry door for your home.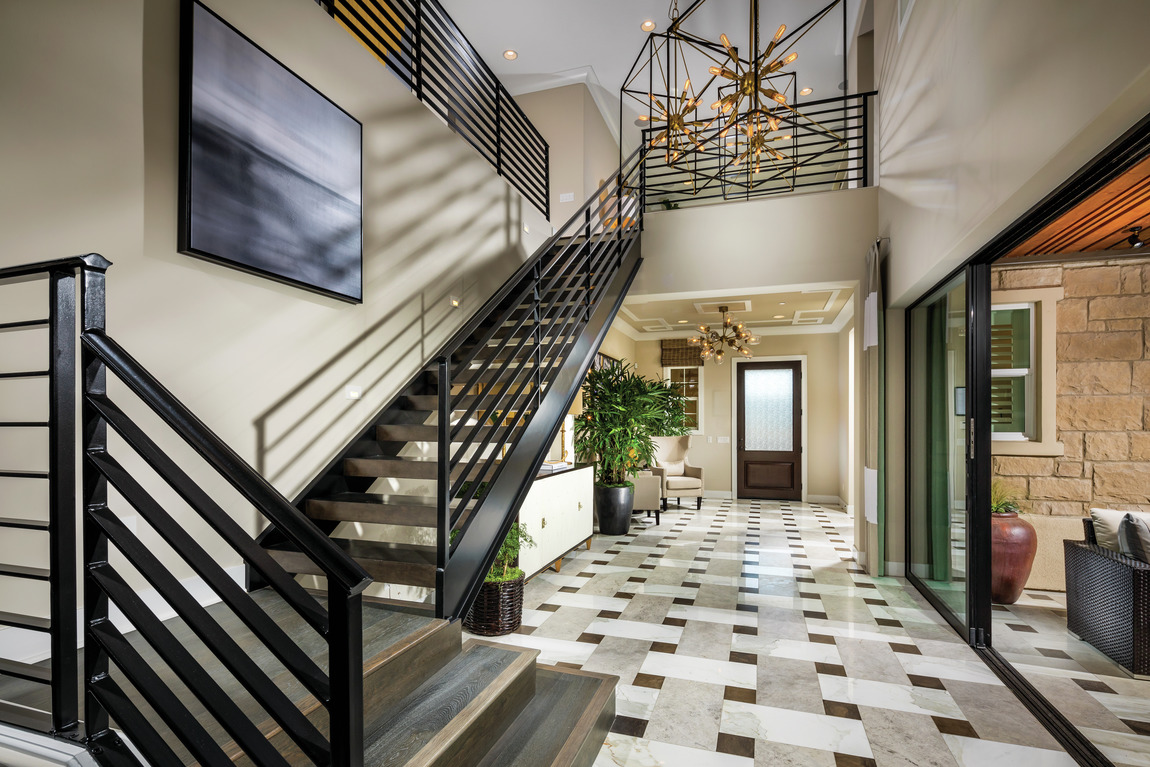 Matching the Front Door to the Home
When choosing a front door, look for something that flows with the overall style of your home. While certain styles, such as paneled doors, are classic and versatile, even traditional designs can be modernized. Here are a few popular front door styles to consider:
Minimalist
Newer doors are trending toward a more minimalistic look with clean lines in lieu of highly detailed woodwork and framing. Contemporary homes may feature a dark wood or painted door with glass inserts used to create a sleek, geometric appearance.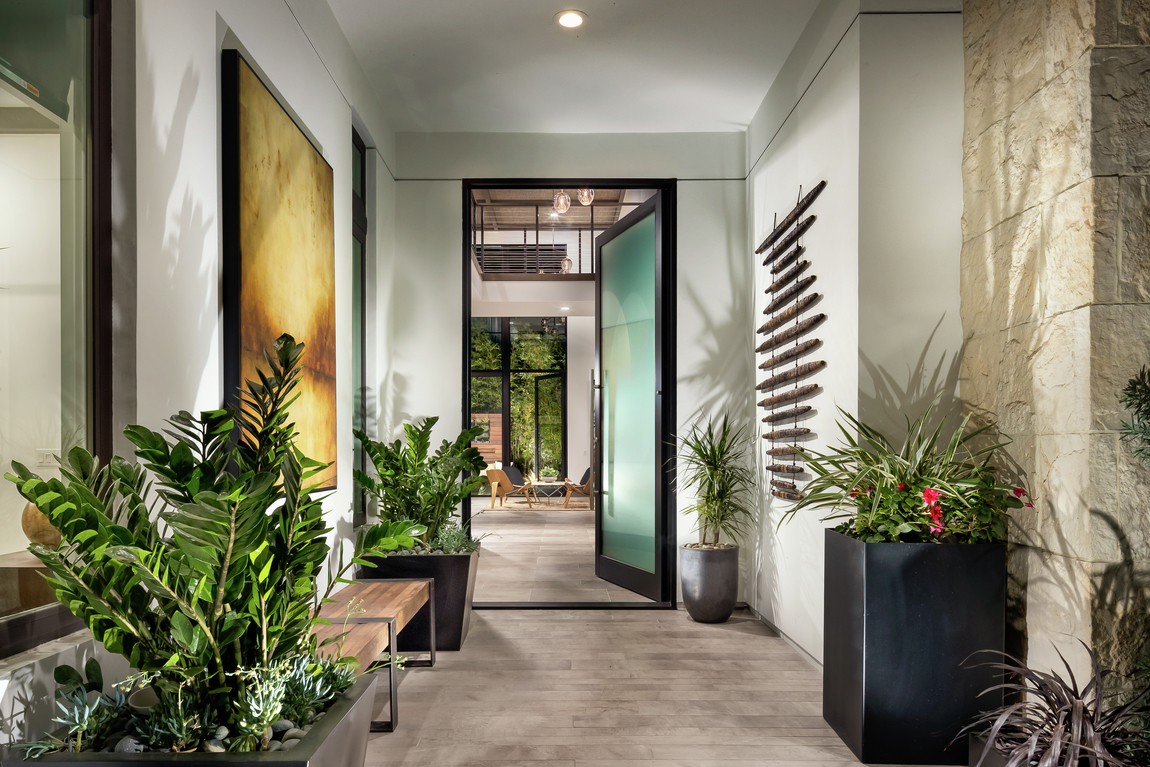 Traditional
The classic paneled front door looks best on a traditional home design. Play up this look with longer panels or the addition of glass inserts for a fresher update on the standard panel door. Choosing a bold paint color is another option.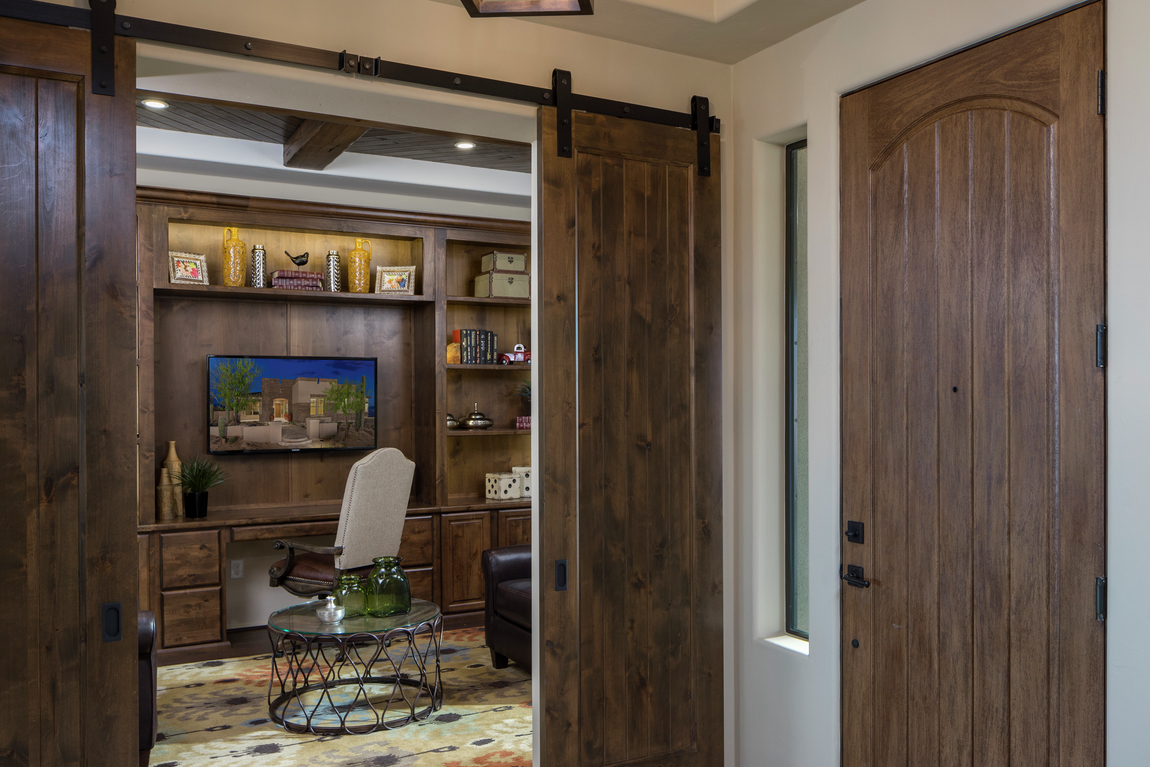 Modern/Transitional
For a more modern looking home, consider adding glass in and around the front door. Black framing around doors and windows is also becoming more popular, and it creates a more modern look.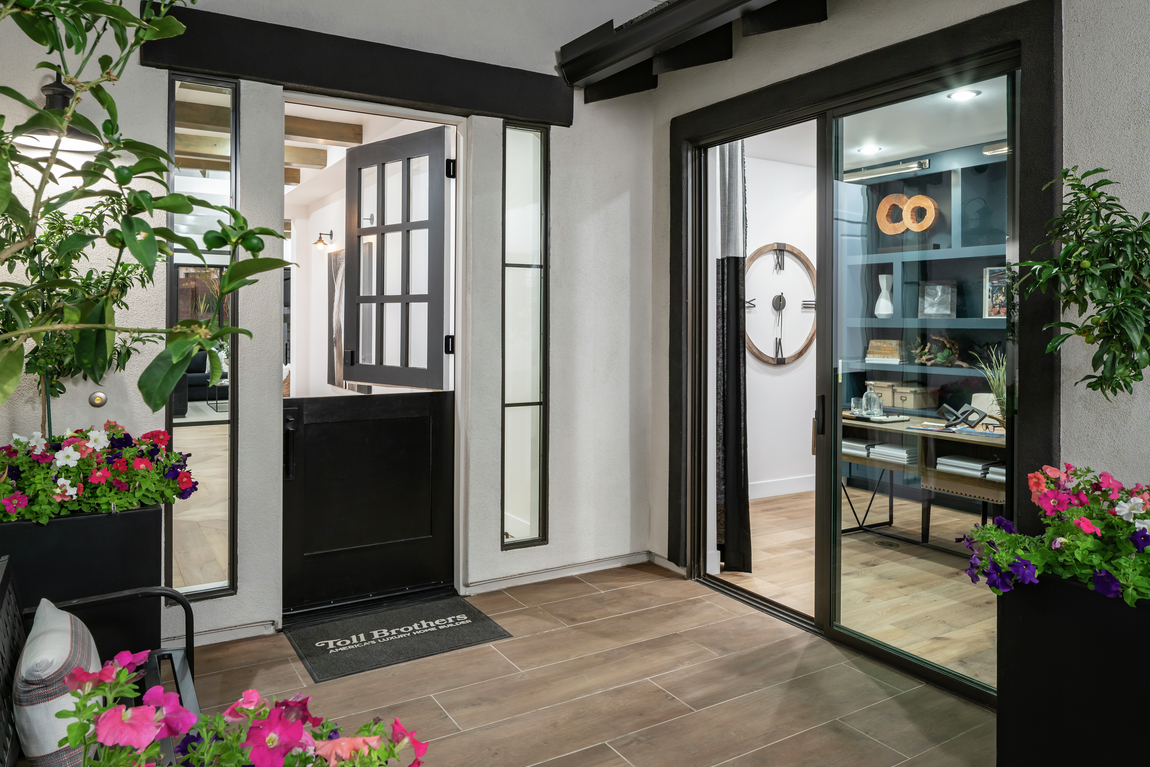 Searching for Color Trends
Painted doors can add a pop of color to your exterior, or help create a monochromatic look. According to Builder, dark blues and warm reds are trending colors for 2019. If you're looking for something new and fresh, take a look at the latest front door colors featured on the Sherwin-Williams Pinterest board.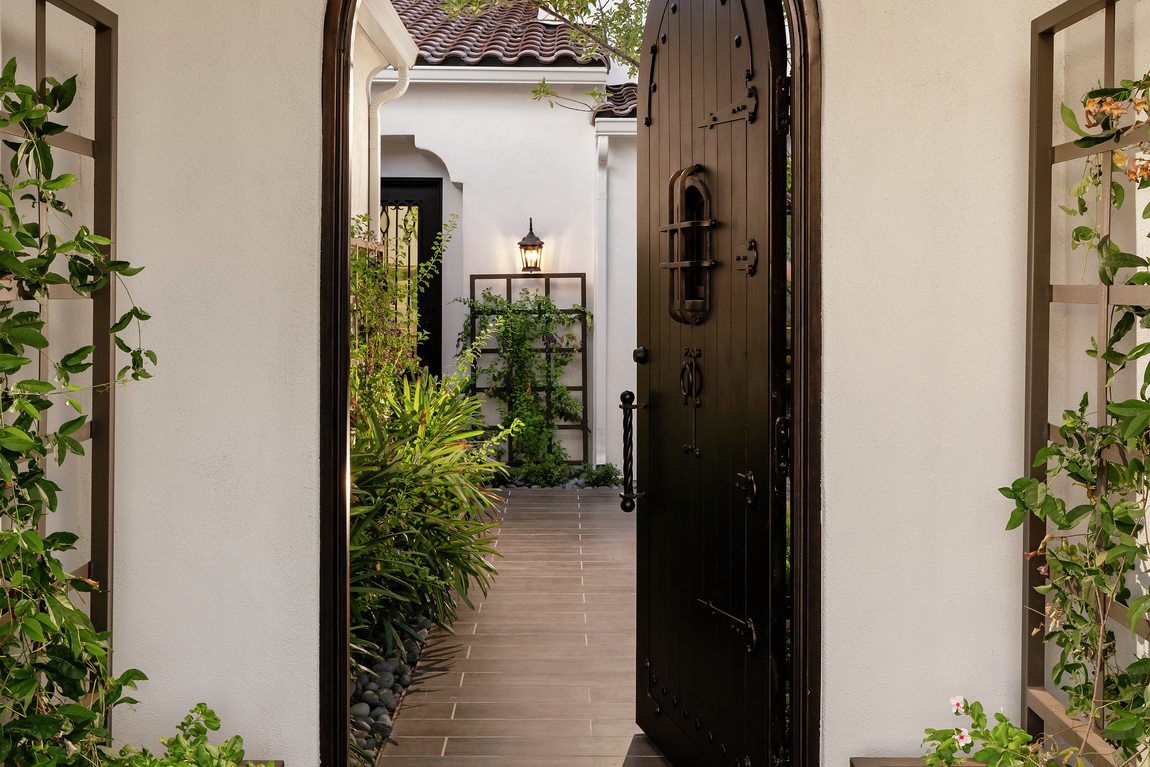 Determining the Material of Your Door
Most doors are made of wood, steel, fiberglass, or composite. Each option offers different benefits, and your final choice may depend on factors such as price, climate, expected upkeep, and the style of your home. The richness of wood adds undeniable style to your entryway, and an oversized wood door with a full column of skylights on either side creates a grand focal point. However, wood doors may require more maintenance, and they can be affected by extreme temperatures. If you're concerned with temperature or maintenance, but you love the look of wood, you can achieve a similar style with a fiberglass or composite material. Steel and fiberglass options will give you better insulation and security. Newer fiberglass and composite materials are able to replicate just about any front door style with added durability and lower maintenance.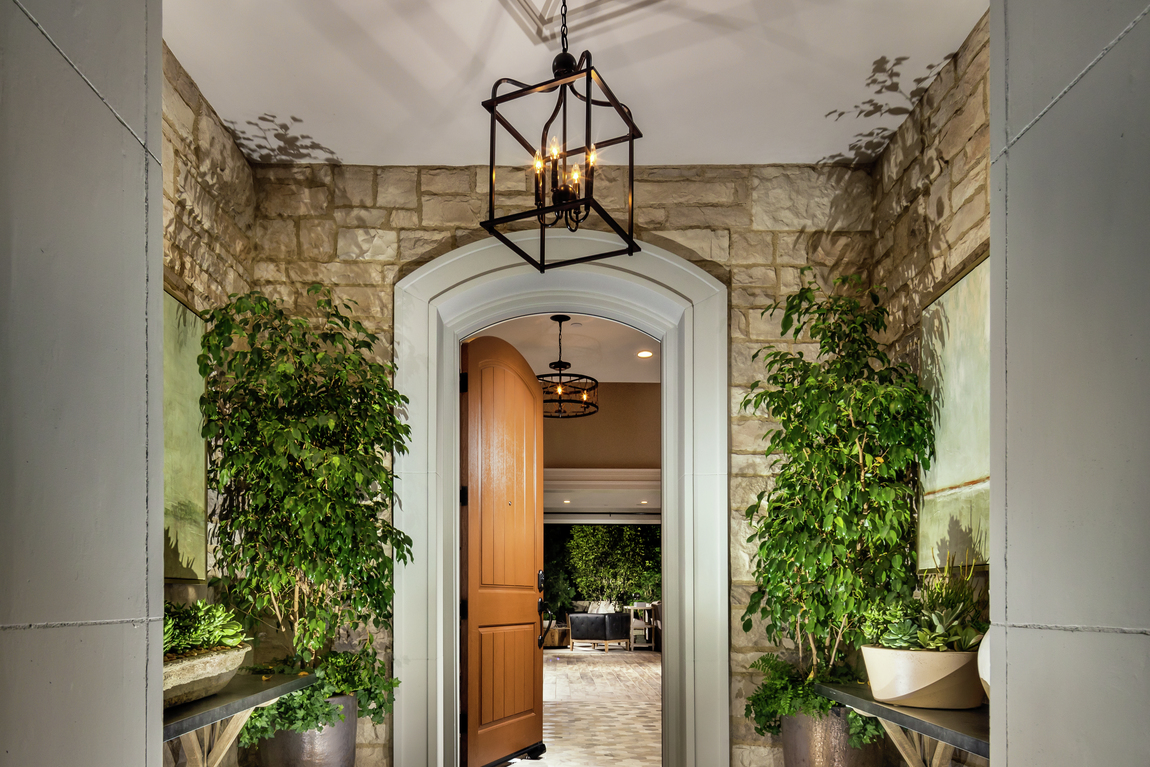 Choosing Door Accents
You can also use hardware and glass accents to dress up your door. Glass inserts or side skylights can brighten your entryway and allow natural light to filter inside your home. Oversized handles or door knockers add finishing touches that complete the new look. And when choosing door accessories, don't forget about safety features, such as a deadbolt or a doorbell camera.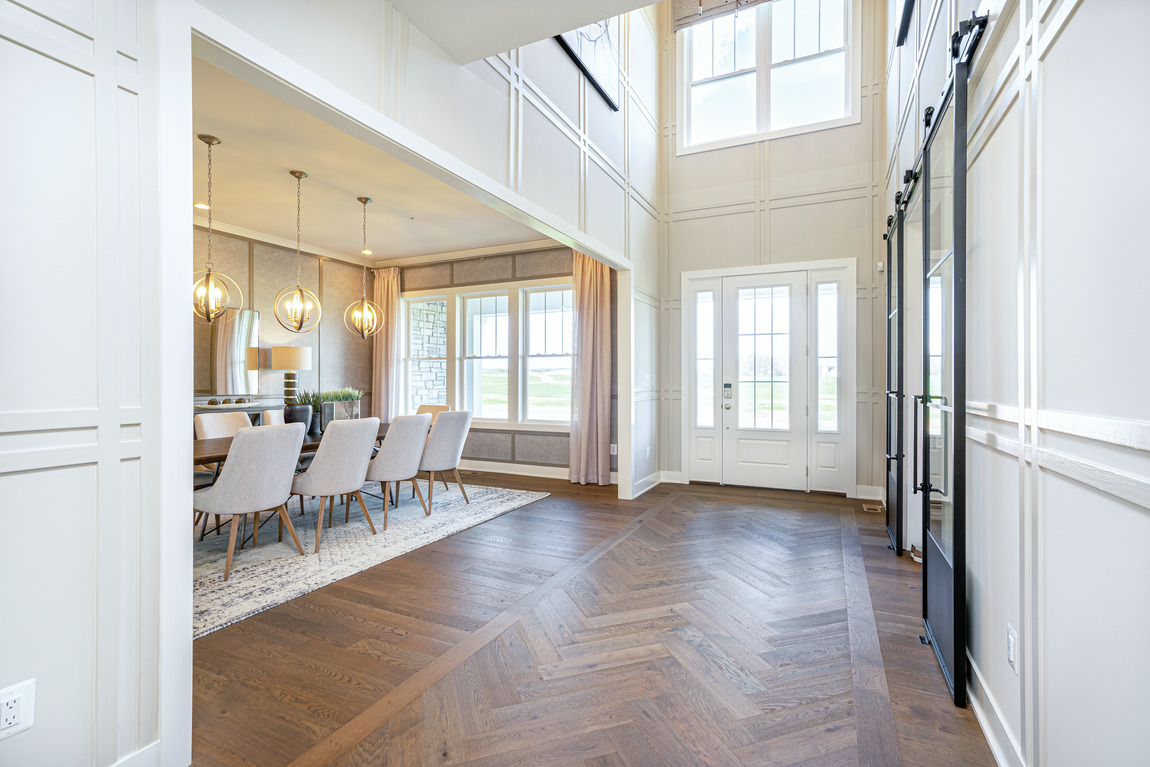 With so many options to choose from, including customizable styles, a carefully selected front door can add beauty to your entryway and pull together the exterior look of your home.
Toll Brothers design options vary by market, community and home design across the country. For more information regarding front door design options offered in a specific Toll Brothers community or home, please visit our website or reach out to one of our Online Sales Consultants.