Last updated on January 24th, 2022
Brunch: it's one of life's true delights. When you sit down to enjoy a glorious mid-morning meal, consider the entire experience: the atmosphere, the view, the lighting, the place settings, and of course, the food. In this complete guide, Angela Harris from TRIO and Renee Patrone from Party Host Helpers provide expert tips on how to plan, design, and execute the perfect brunch at home.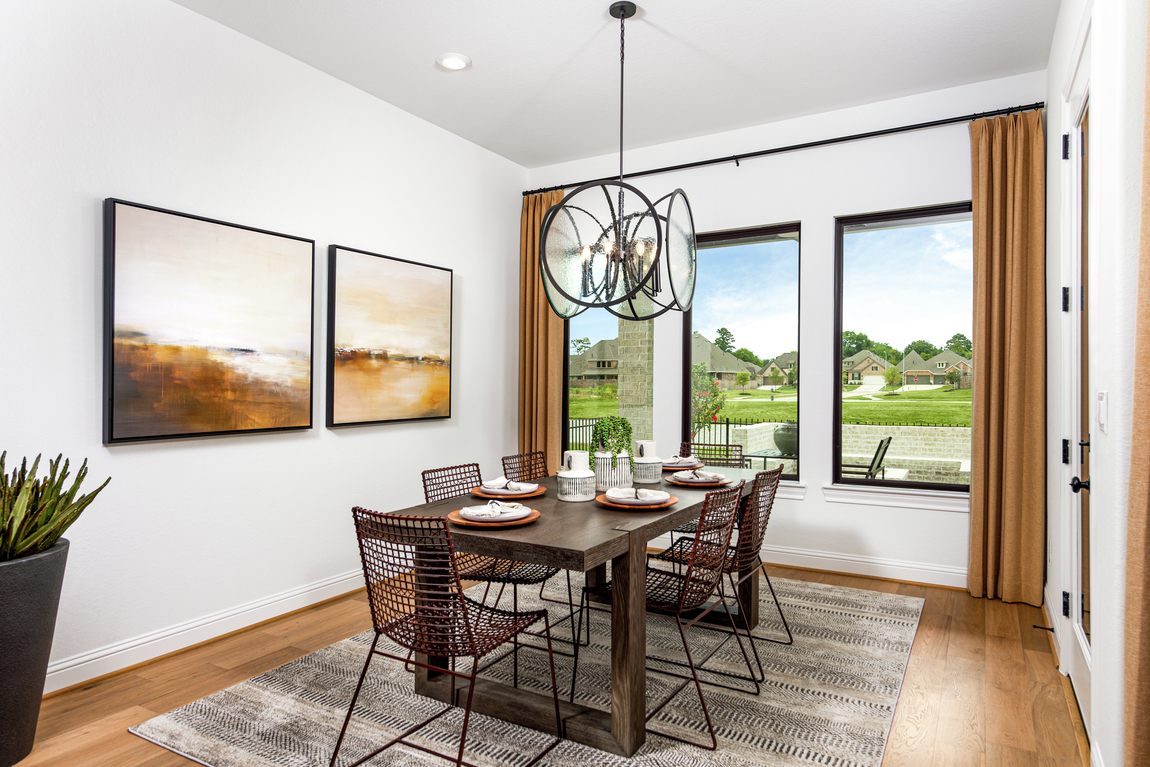 Design an Inspired Brunch at Home
Envision your tablescape
When designing your brunch at home, don't overthink it; simpler is often better. Although the food and the company are the most important components, the table setting helps make brunch feel luxurious.
Blur the lines between food and décor, and make sure the menu complements your aesthetic. For a tea party theme, perhaps forgo the traditional eggs and bacon in favor of miniature sandwiches and sweets. Think about what you'll be serving from a cuisine perspective as well as a color perspective and create opportunities to coordinate. Get creative with layering different textures and heights on your table, and be sure to include seasonal flowers, like peonies in early summer or mums in the fall, fresh fruit, or special pieces that tell a story like antique glassware or a beautiful tablecloth picked up while traveling—a conversation piece that makes the experience unique.
Explore popular brunch themes and styles
Try a posh theme like Breakfast at Tiffany's or a morning in Paris. Or go with a more whimsical idea like tea in the garden or an enchanted forest. A botanical theme is organic and elegant, or if you're feeling really creative and the space allows, think The Great Gatsby and an art deco-inspired affair. Have guests dress for the occasion in black and white, pastels, shades of pink, or as their favorite movie character. Make sure to include these details on your invitation!
When it comes to colors and style, work with the energy of the space you're hosting in and play off that vibe. Pastels provide a modern twist on neutrals and adding textured metals in the décor or flatware also create a compelling design. Don't try to force a theme into a space that clearly reflects a contrasting design style. This helps ensure a more seamless experience for your guests.
Add luxurious touches
Place cards and menus are not required, but they surely elevate your party. They are easy to order from specialty boutiques and websites or you can make them yourself. Curate the space and the conversation with designated seats and personalized place settings. And consider ending the event on a sweet note by offering guests a parting favor: a mini orange juice and champagne, a lip gloss and nail polish, skincare products, and small succulents or flower arrangements.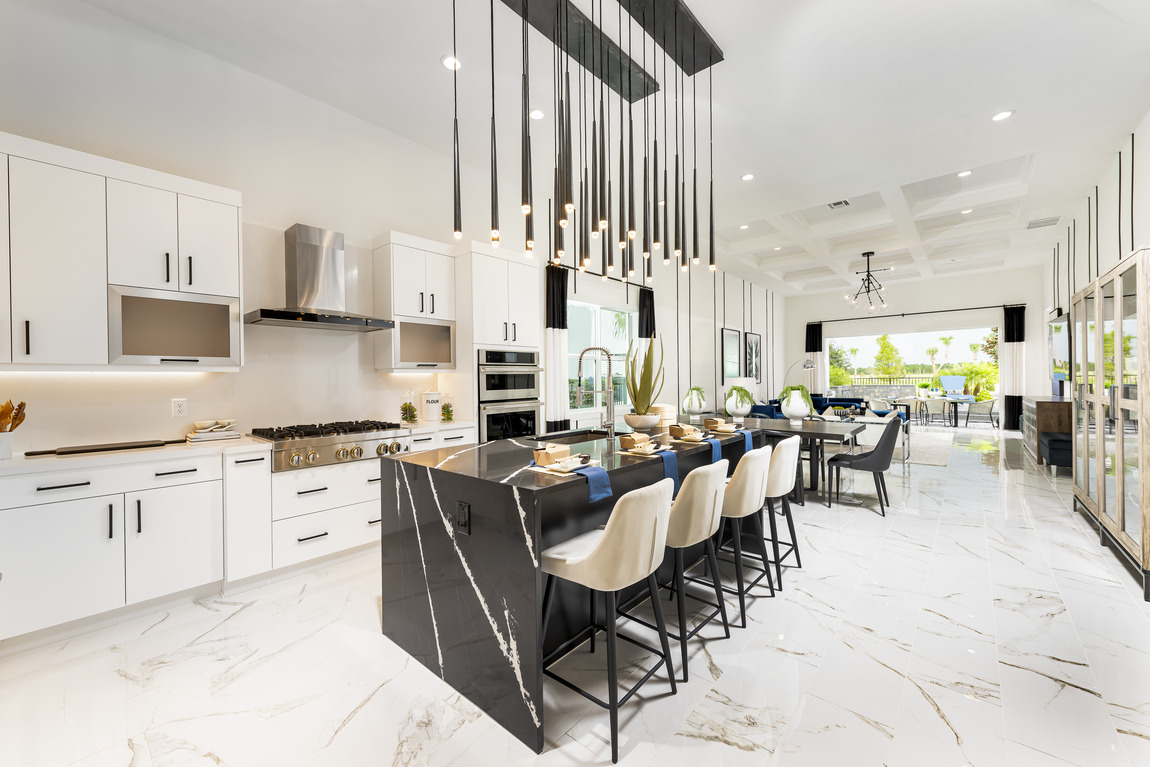 Perfect Your Plan
Pick your brunch backdrop
Not every brunch requires a formal dining table. It could be a more casual affair on the front or back patio, in the sunroom, breakfast nook, or dining area. Natural light and guest circulation are also important to consider. Think about how guests arrive, where will they go for drinks, for food, for conversation. Make sure the circulation through the space feels natural.
Select a sit-down brunch or buffet setup
Buffet brunch is amazing for large groups as it takes the pressure off hosts, lets guests pick and choose what they'd like to eat, and can accommodate creative presentation ideas like a make-your-own bar. It is typically more casual, so for a traditional, formal gathering, a sit-down brunch is the way to go. Either way, you can consider hiring servers to help create a seamless experience.
Keep kids in mind
If younger guests will be attending the brunch, it is always smart to have a dedicated kids' table. Skip the centerpiece for the kids' table and instead stock it with crayons, paper, animal figurines, and other fun toys and activities.
Stick to a tried-and-true preparation timeline
Brainstorm the menu, seating arrangements, and logistics a week before the brunch. About two days before, start your shopping and prepping. Cook everything you can the day and night before and leave the morning of for last-minute details and food that can't be prepared earlier. It also helps to label things so your set up is smoother.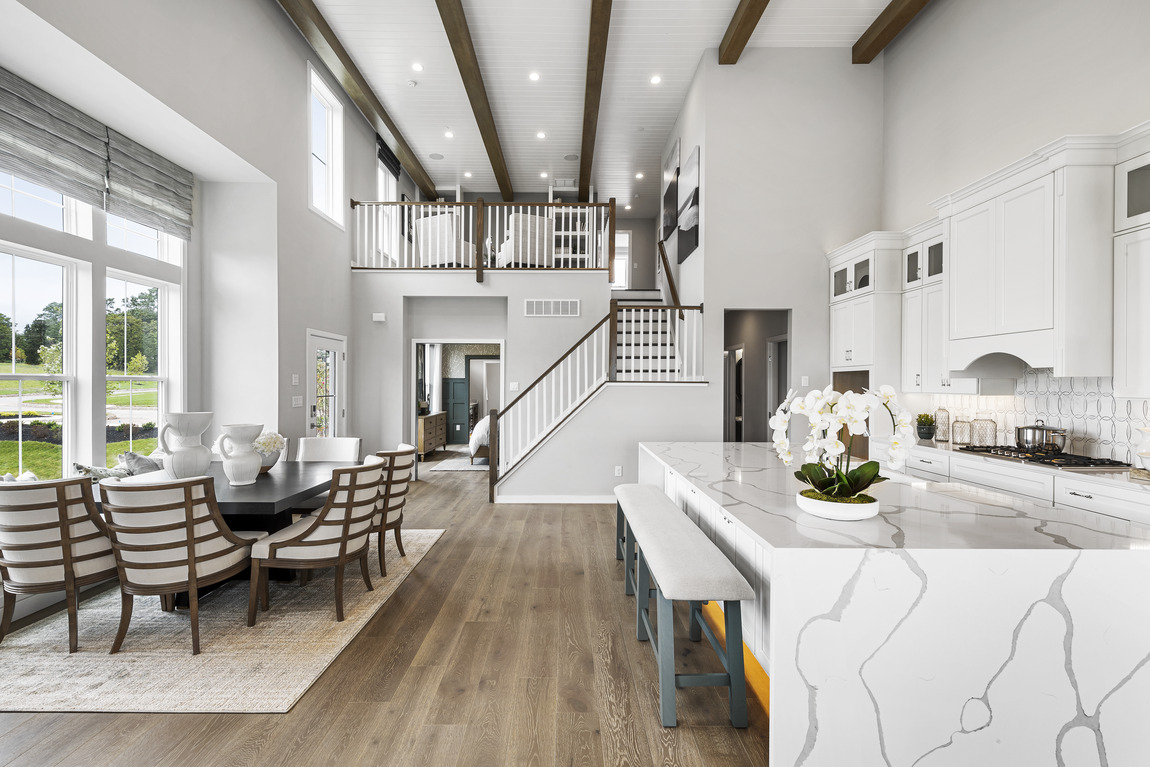 Create an Irresistible Menu
Aim to please with brunch food staples
When planning your brunch at home, you can't go wrong with eggs, a type of breakfast meat, and a carb. Opt for bacon, turkey bacon, sausage, or ham and consider offering a meatless option, too. Pancakes, French toast, pastries, yogurt, and fruits are always a delicious addition. Fried chicken and waffles are an on-trend brunch treat, as is brown sugar bacon on its own or added to a donut or biscuit. Acai bowls, Greek yogurt parfaits, chia seed puddings, avocado toast, and specialty eggs Benedict are all dominating menus as well. And don't forget a specialty cocktail.
Elevate your event with a next-level brunch menu
To impress a crowd, take your brunch menu up a notch. You might consider a make-your-own avocado toast station or serve a chia seed pudding or the ever-popular overnight oats. An omelet bar with high-quality ingredients like mushrooms, avocados, and gourmet cheeses is always impressive. A mimosa or Bloody Mary bar is a sure way to add some fun.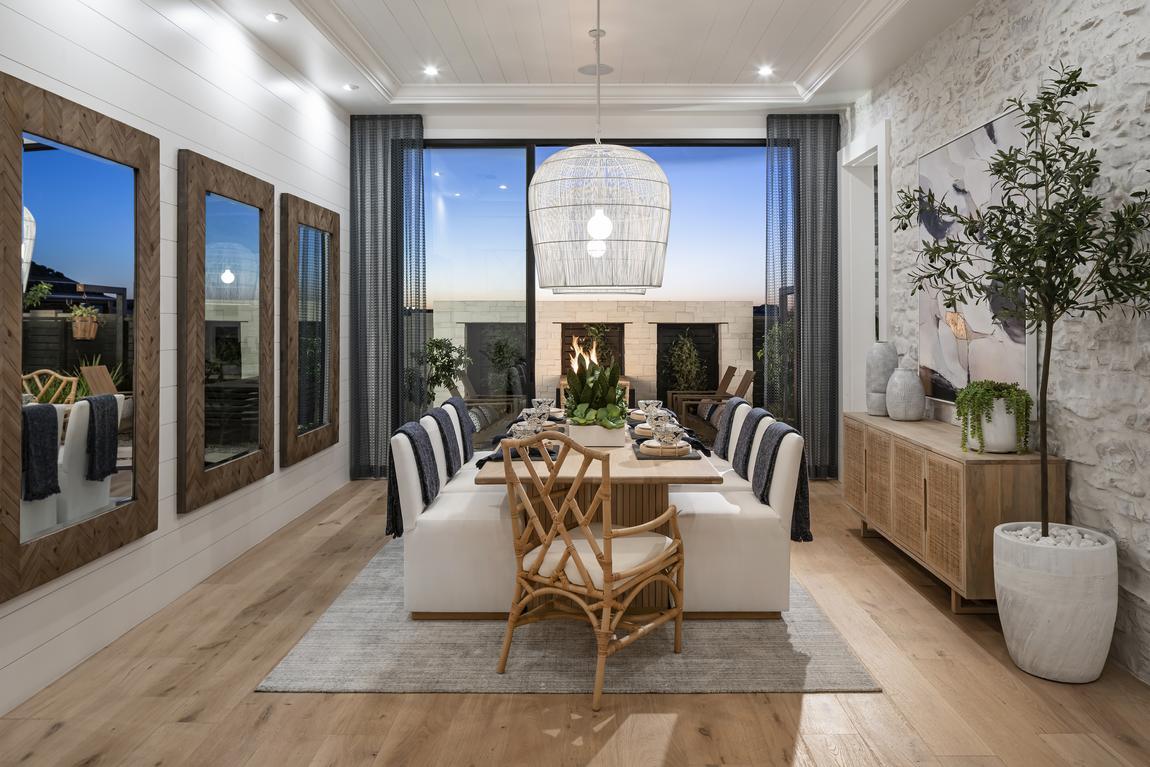 Brunch inspiration can come from anywhere: online resources, magazines, even your favorite restaurant. To start envisioning your perfect brunch, explore the Toll Brothers Pinterest page or visit our dream spaces blog.