Interior design is shifting once again as new themes, colors, and textures are emerging in luxury home décor across the country.
We asked McKenzie Ryan, Creative Design Director at Ryan Young Interiors and frequent collaborator on the interior design of Toll Brothers model homes across the country, to share her thoughts on the most popular design trends on the horizon for the coming year.
Whether you are looking for an updated look in your current home, or exploring the possibilities for your Toll Brothers dream home, discover the newest interior design trends that are quickly gaining popularity in 2021.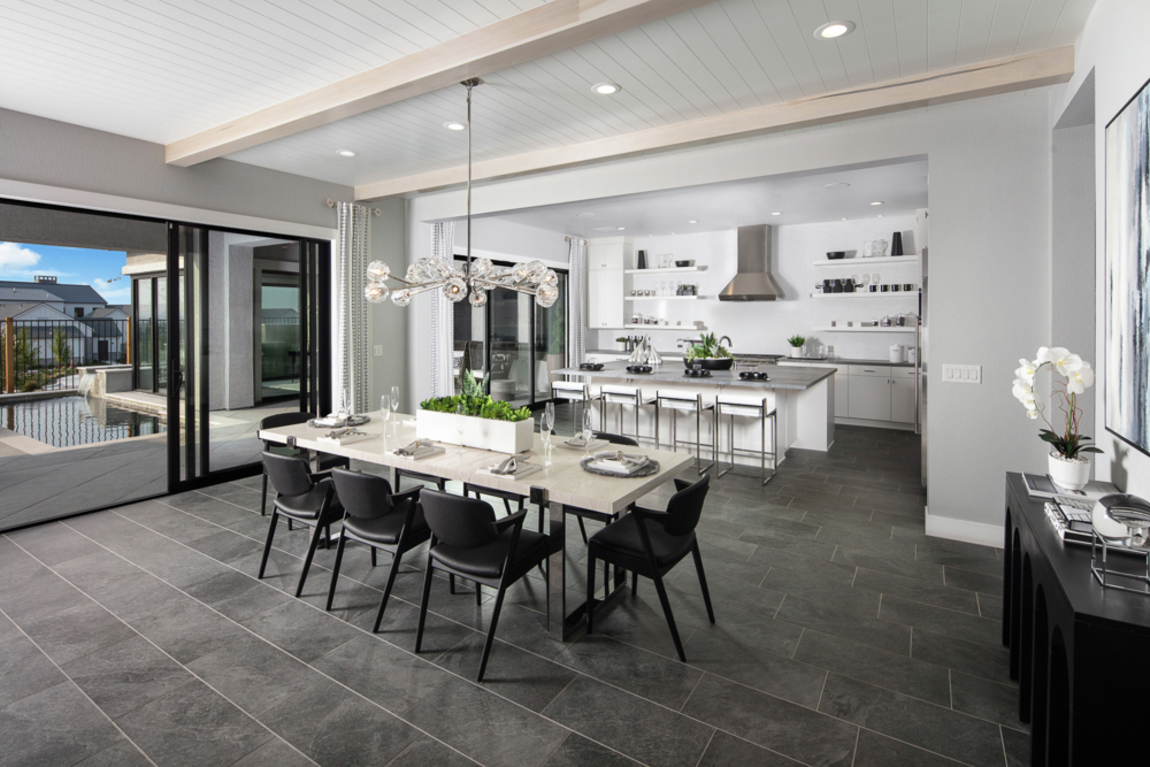 1. Modern Design with an Old-World Influence
Until recently, there was a push for interiors and special décor items being very modern and thought provoking. Now, there's been a shift in what "modern" means to the design world, and current trends in décor are leaning heavily on modern with an Old-World twist. This approach includes incorporating found objects, antique items, and larger-scale features such as built-ins in living rooms, office spaces, and entryways.
"The emergence of larger, more impactful pieces is becoming the new design norm," explains McKenzie Ryan, Creative Design Director at Ryan Young Interiors. "You can expect to see home décor placing less importance on filling every space of the home and more on strategically incorporating fewer but more meaningful items in designated areas, such as vases, bowls, and rugs from your travels."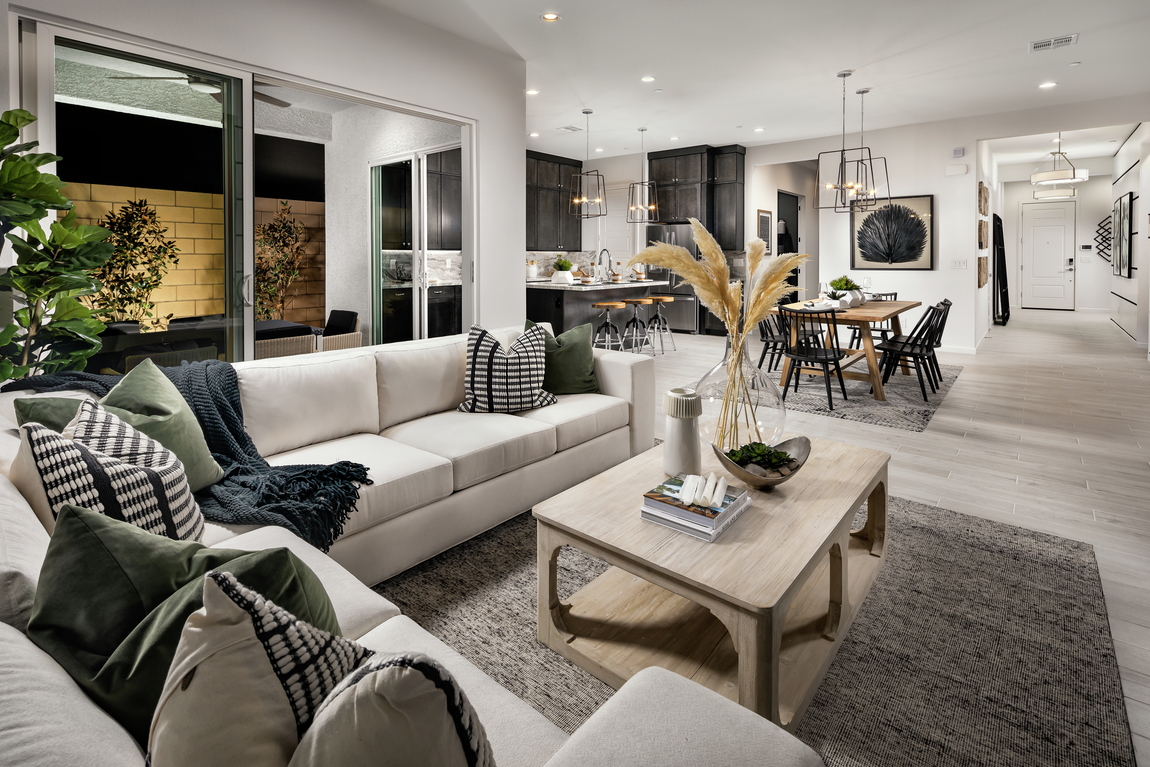 2. Contemporary Shifts from Sleek to Traditional
Overall interior design is also shifting from sleek contemporary—which is identified by clean-lined furniture, high-contrast color schemes, glam accessories, abstract art, and oversized polished light fixtures—to a more traditional contemporary style. Traditional contemporary features textural patterned fabrics instead of plush solid colors; raw rustic woods instead of smooth treated or stained wood; exposed beams versus smooth drywall; and antique accessory pieces with more muted colors instead of high contrast.
"The traditional contemporary look is timeless and sophisticated and definitely worth exploring as you look to update your space," notes Ryan.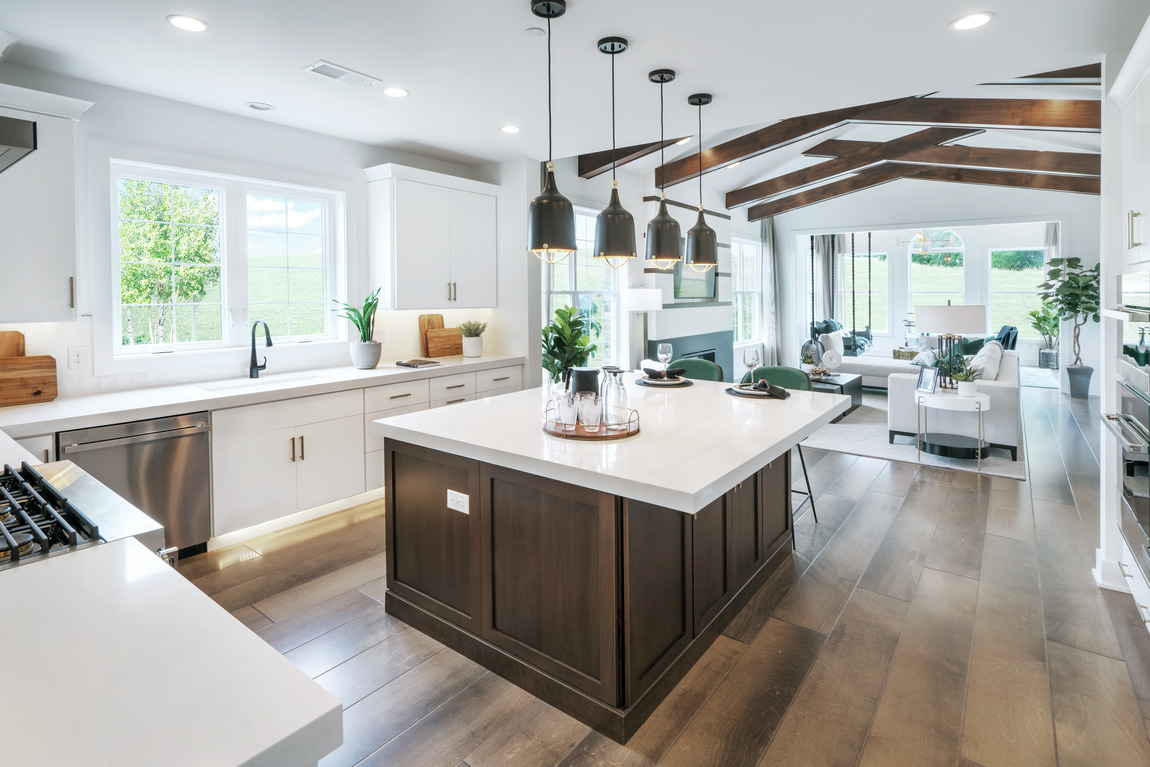 3. Décor Merges with Architectural Design
You don't have to look far for inspiration when it comes to this interior design trend—you only have to look to your own home's exterior style. For example, if you have an exterior with rounded edges, such as Spanish architecture with printed tiles, bringing those same shapes, textures, and feature products into the home can create a more cohesive and timeless design overall.
"More than ever as a design community, we feel the importance of tying the exterior design style into the home and paying tribute to the architecture that sets a tone for the interiors," explains Ryan.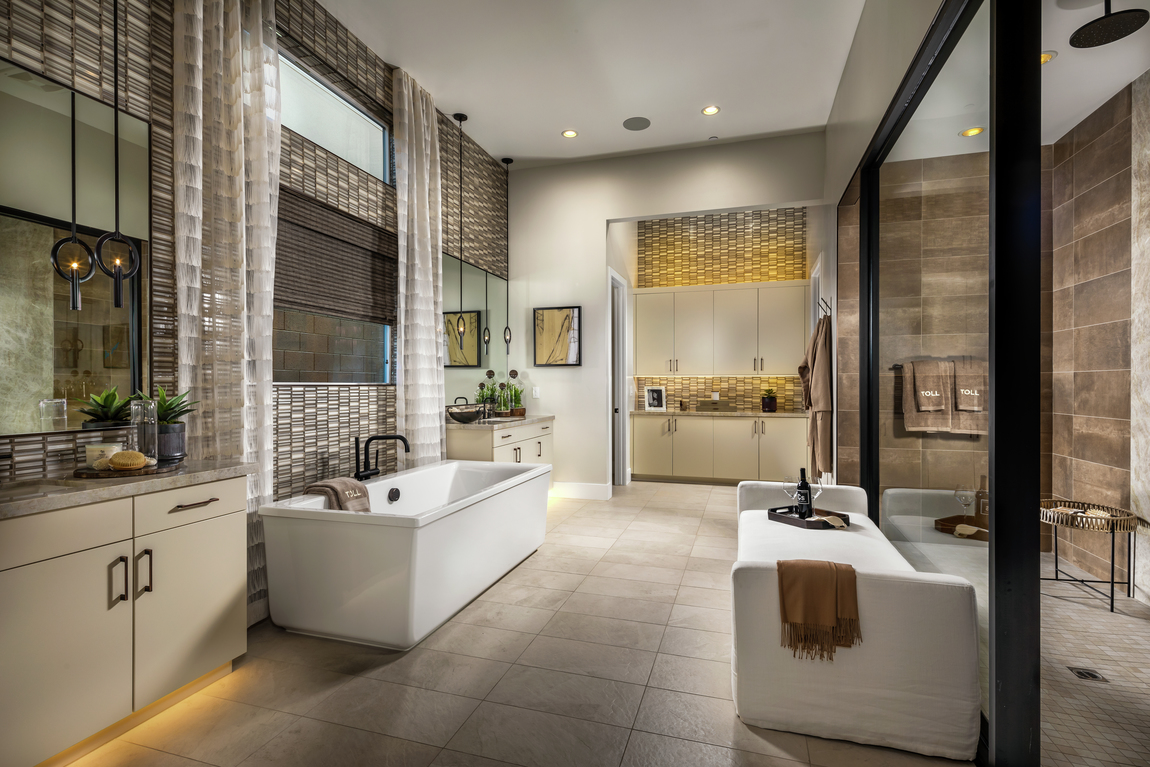 4. West Coast Design Trends
Just as both coasts have their own style meccas, they have a distinctive approach to design as well.
"The West Coast tends to be very cutting edge and color trends lean toward more light, bright, and airy shades," says Ryan.
Many West Coast designers use fashion as inspiration, and both industries influence each other to create the latest trends. In 2021, West Coast designers are seeing fashion going in the direction of monochromatic and less bold in color, which coordinates perfectly with trends happening in interior design.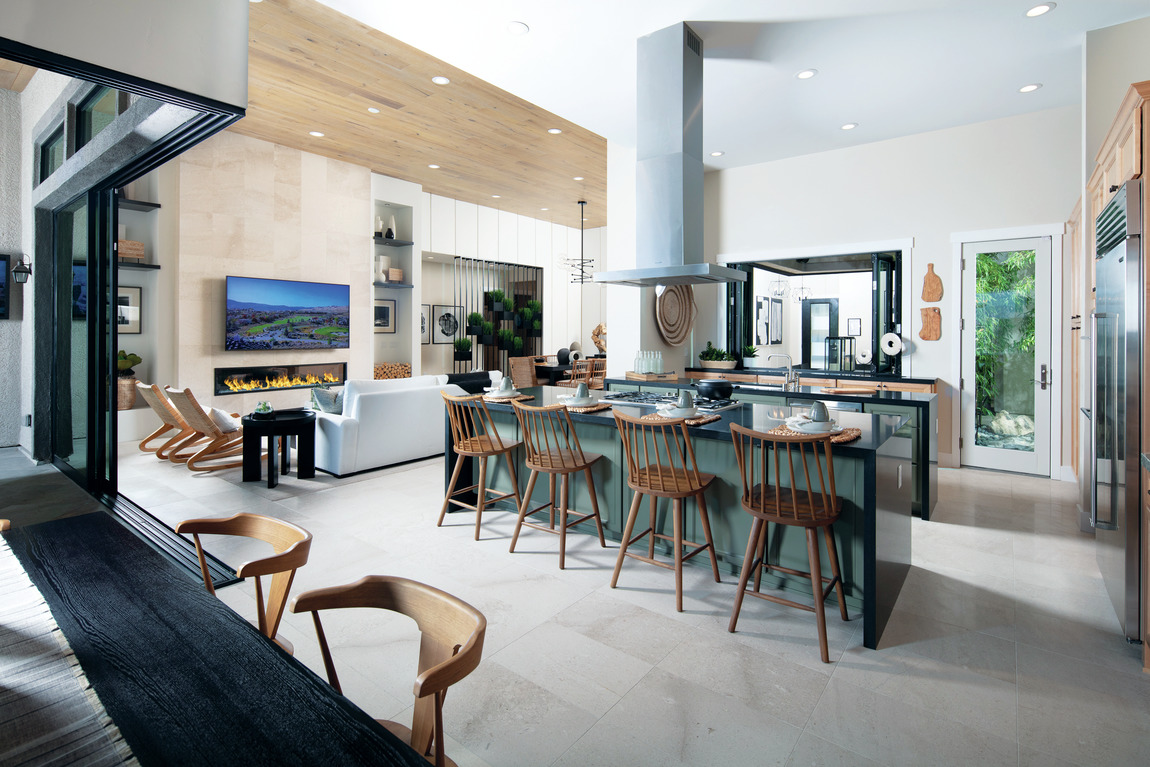 5. East Coast Design Trends
The East Coast tends to stand more firm in an overall timeless and sophisticated approach, and that is true now as 2021 trends materialize on both coasts.
"We see a distinct difference in the overall color palettes chosen from coast to coast. The East Coast is going bolder with richer color schemes and materials," Ryan explains.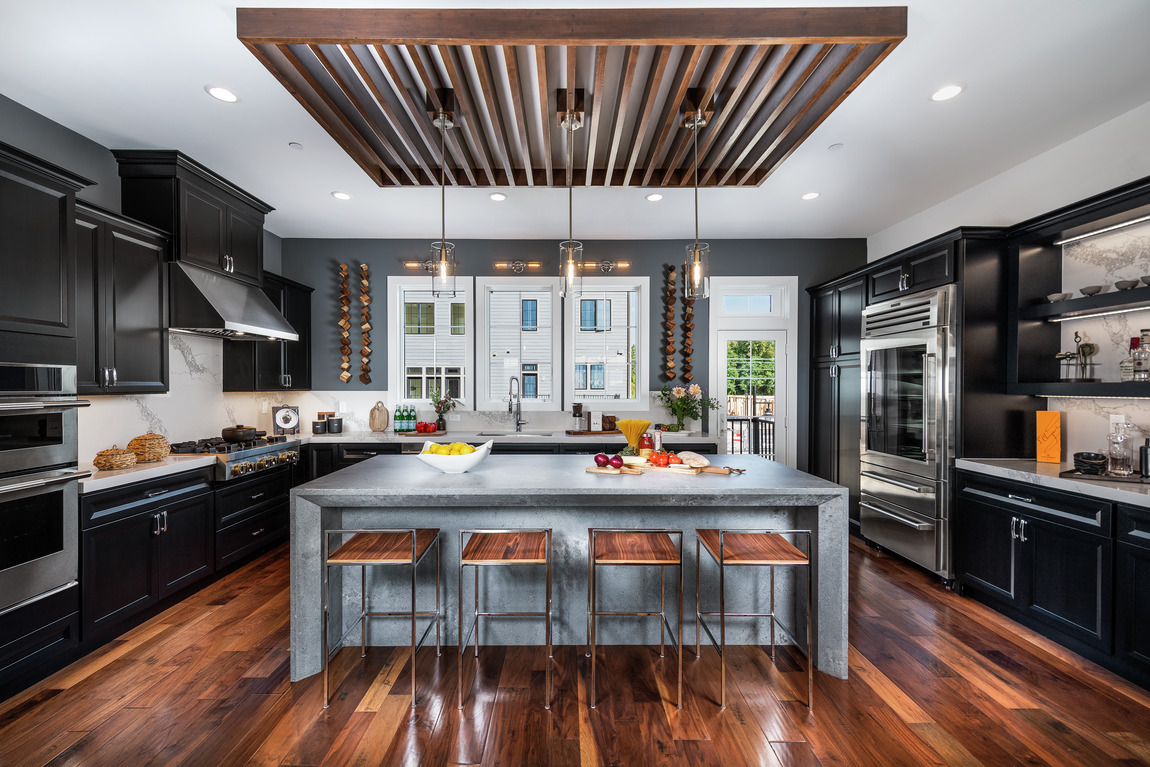 6. Focus on Earth Tones
When approaching color previously, designers tended to look for the unusual, perhaps a color combination that no one had seen before. Now, in 2021, interior design is shifting to the use of more natural earth tones and colors and details inspired by outside elements. This includes natural stones pulled from the exterior design and used thoughtfully within the interiors, like more exposed beams and even raw natural materials used inside.
"When we look at the earth tone color trends emerging, we see inspiration being pulled from natural environment hues like rust, clay, terracotta, and even greenery," Ryan shares. "This overall current approach to color is something we can't wait to dive into further."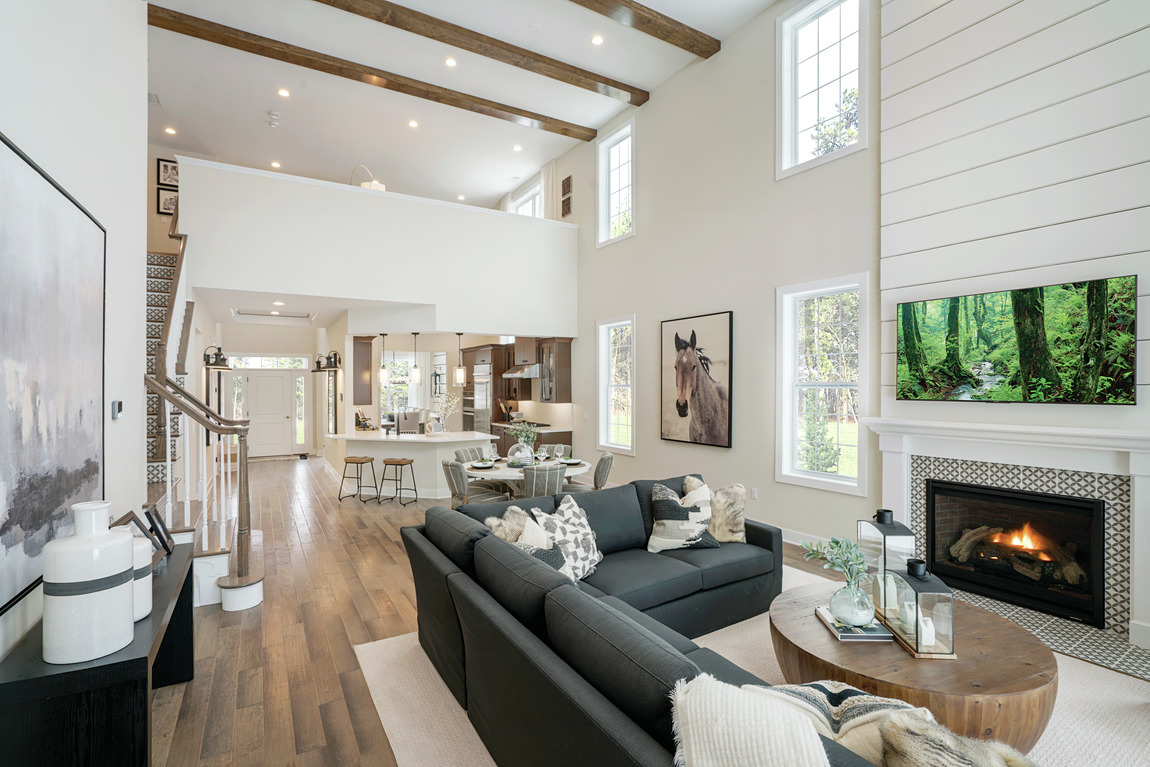 Toll Brothers design options vary by market, community and home design across the country. For more information regarding design options offered in a specific Toll Brothers community or home, please visit our website or reach out to one of our Online Sales Consultants.