Last updated on September 24th, 2021
The kitchen is the focal point of the home, so its function and design are important. With so many ways to upgrade your kitchen, where do you begin? Whether you're remodeling your current kitchen with a few new bells and whistles or designing a gourmet kitchen from scratch, you'll want to pull together as many amazing kitchen design ideas as possible before getting started. Check out the following design trends and kitchen remodel ideas to inspire the kitchen of your dreams.
1. Sleek Kitchen Sinks
Farmhouse sinks may be charming and quaint, but the look isn't for everyone. If you're looking for a kitchen remodel ideas with a little more staying power, stainless steel is a classic choice. Create a highly functional workspace with a newer kitchen sink concept like the Prolific sink by Kohler. It's made of stainless steel with three graduated ledges so you can add bamboo cutting boards, racks, a colander, or a washbasin for an all-in-one solution. Its undermount installation makes it sleek and modern.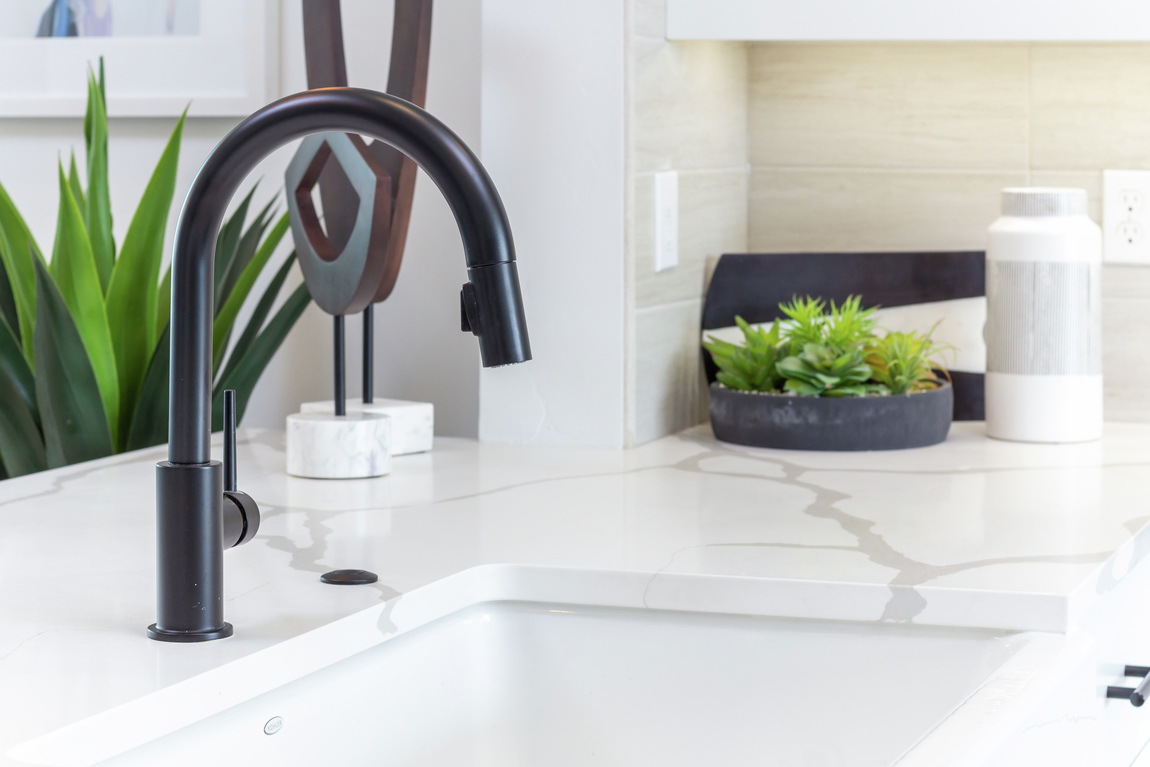 2. Counters That Last
Countertops command a lot of attention in a kitchen because of their large surface area, so they're naturally a design statement. While natural materials such as marble and granite have been popular for quite some time, they can stain easily and require a lot of care. Quartz is a perfect alternative for kitchen counters, as it can give you a stunning natural stone look, while also being anti-microbial, non-porous, more durable, and easier to clean. A counter like Caesarstone's Empira White has a striking design—and it will look elegant and timeless for many years to come.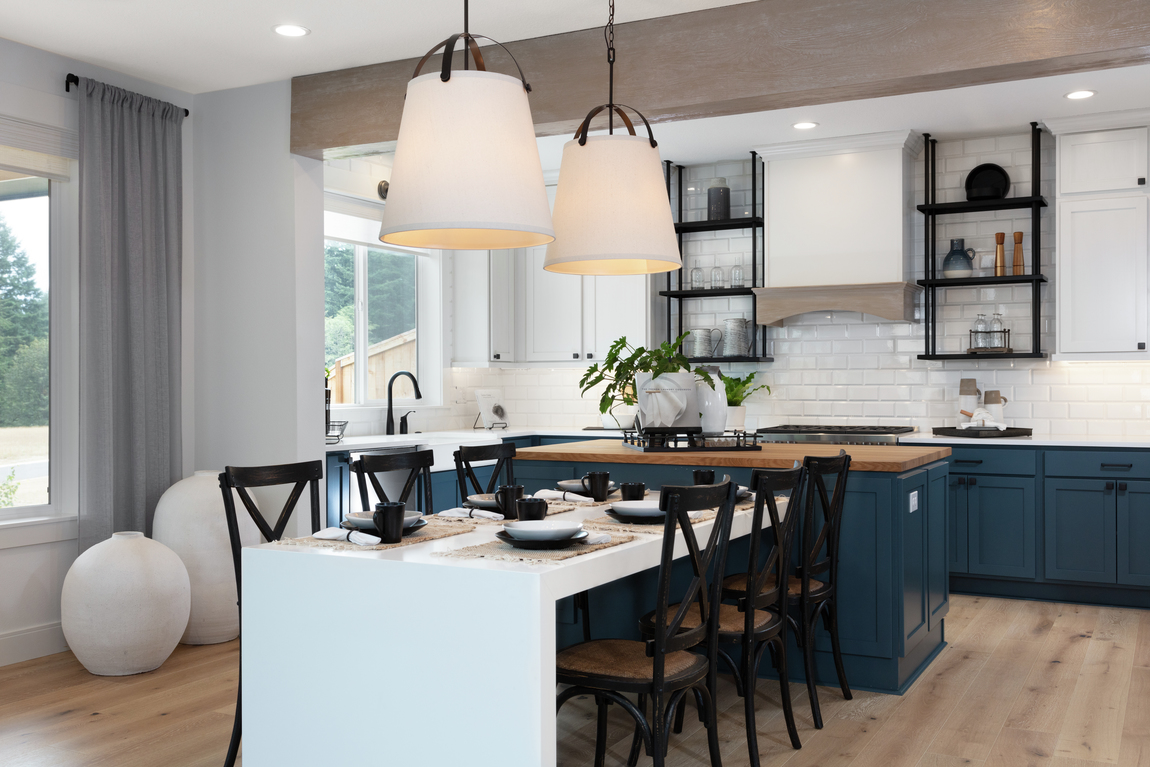 3. Colored Cabinets
All-white kitchens are a classic trend. But now, many people are turning to kitchen cabinetry painted in darker hues. Whether navy, blue-gray, sky blue, or deep blue, painting your cabinetry a stark blue is one trendy way to bring a pop of color into your kitchen. If blue isn't your vibe, you have many other on-trend options, such as shades of gray, black, green, or a daring red. Carefully choose the right color for your cabinetry that will create the exact ambiance you're looking to achieve for your kitchen.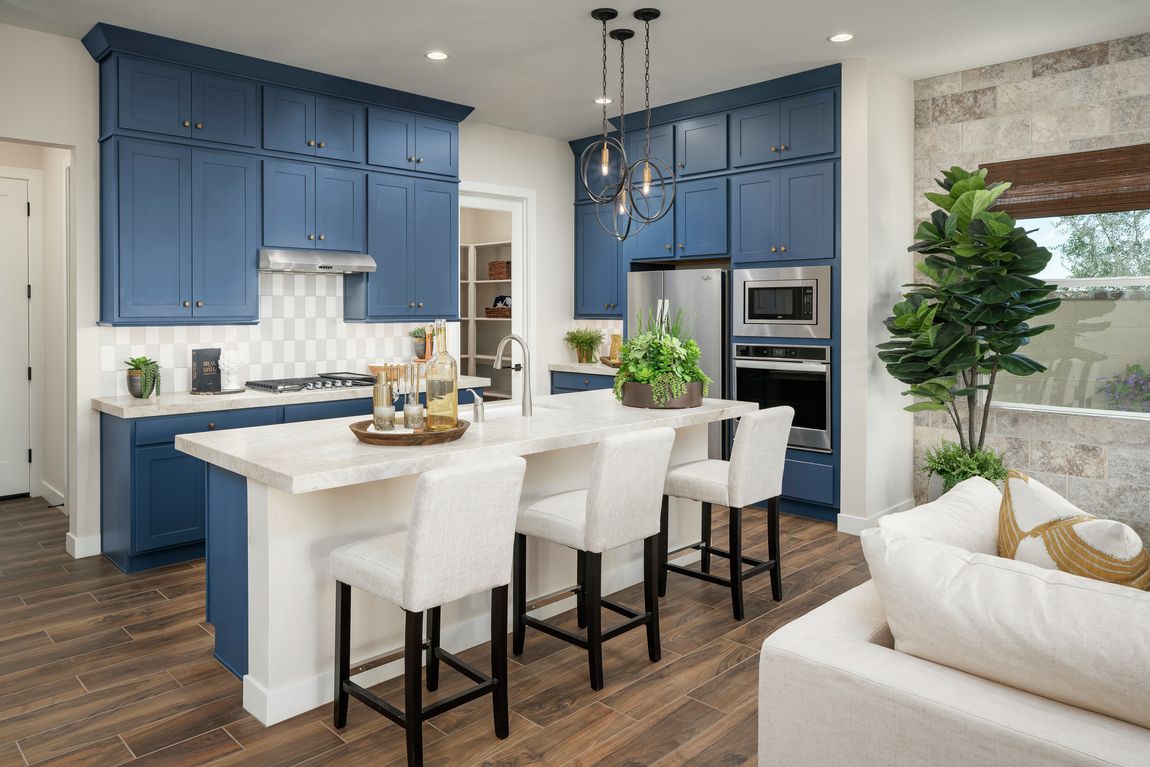 4. Stylish Storage
Your cabinetry, shelving, and storage solutions need to work for your lifestyle. If you love to cook, you'll need storage for all of your pots and pans. Because hanging pot racks are no longer on-trend, consider some custom solutions for storing your cookware. Deep, sliding drawers with custom organizers, or pull-out baskets from Organized Living, maximize your space and minimize headaches when you reach for utensils, pans, lids, spices, and more as you cook on the stovetop or plate up meals for your family. Plus, everything is neatly tucked inside your cabinetry, so your kitchen stays tidier.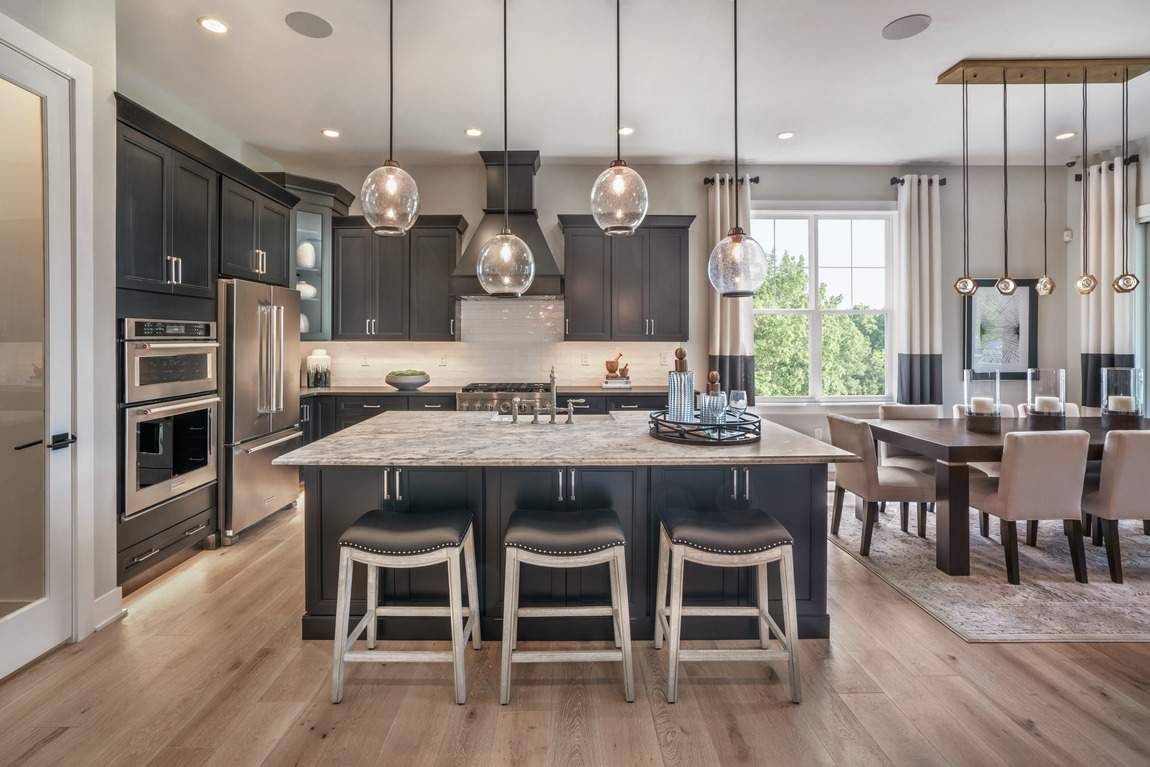 5. Luxe Appliances
When it comes to appliances, many homeowners want luxury. Smart appliances and fixtures that make cooking and cleaning a breeze, from smart refrigerators and dishwashers to smart faucets that allow you to automate or customize daily chores, will continue to be popular. Another exciting kitchen appliance currently making waves is the steam oven that can preserve the nutrients in your food as you cook while doubling as a convection oven. A Bosch wall oven can be installed flush with your cabinetry for a seamless fit.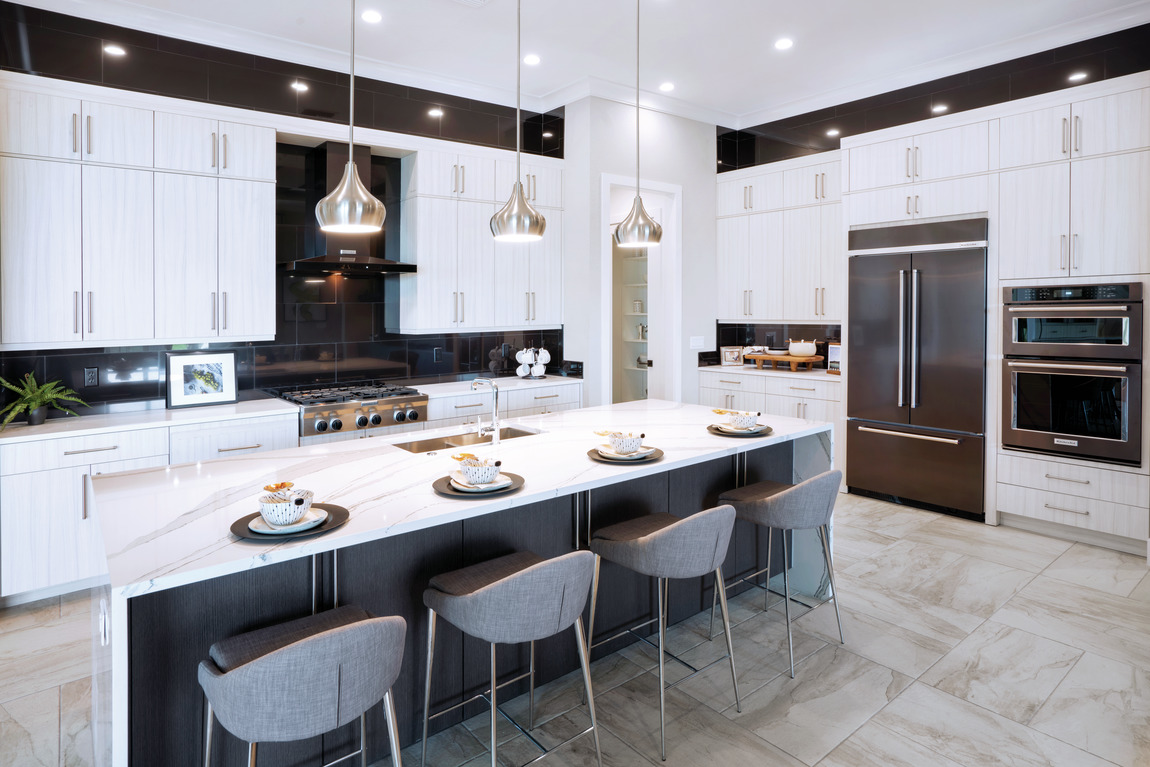 Find clever ways to integrate kitchen appliances into the space so that they blend with your design, such as hiding them behind cabinet panels. Instead of installing your microwave above your range, try the more modern universal design approach, which means stashing it in an under-the-counter nook so it's accessible for all family members, according to BobVila.com. Factor in these smaller details for everything you install in your kitchen, to make sure your appliances are useful and efficient for everyone.
You'll have plenty of decisions to make when designing your kitchen. Take time to research and compile your kitchen remodel ideas, and work with a professional designer to get the best result: a kitchen design that's as beautiful as it is functional.