Last updated on February 9th, 2021
A beautiful outdoor space that includes a lush, manicured lawn and flower beds with showstopping blossoms can contribute significantly to the enjoyment of your luxury home. The right landscaping can also enhance curb appeal while increasing your property value. Here are some top lawn care tips that can help to create the perfect garden.
Make a Clean Sweep in the Spring
Clear weeds, dead foliage, and fallen branches from your landscape beds and lawn. Cut back or prune overgrown shrubbery, trees, and hedges. Using a sturdy lawn rake, remove thatch—the tangle of dead grass and weeds that can keep the new lawn from coming back to life.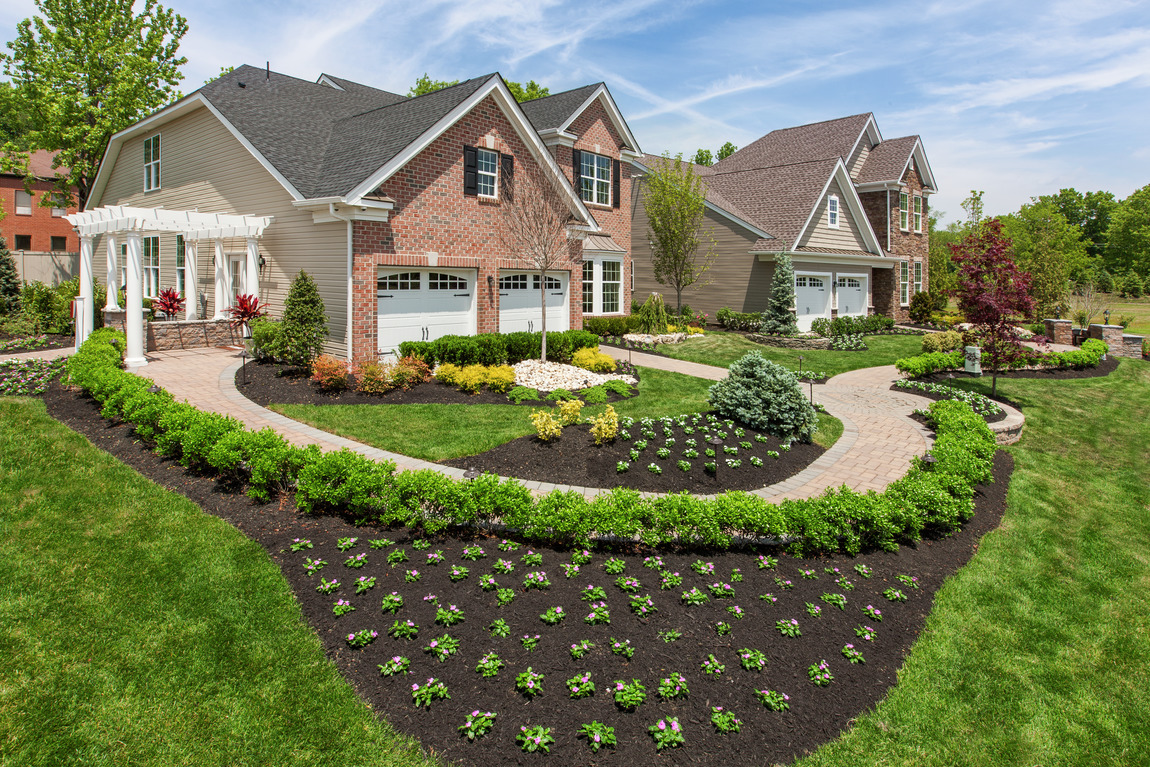 Clean and sharpen your garden tools, replacing any that are broken, and check your sprinkler system for leaky valves and exposed lines. Call in irrigation professionals to repair and start up your equipment, if needed.
Growing the Perfect Lawn
First, choose the right grass variety for your area. If you live in a region where dry or drought-like conditions are a concern, consider drought-tolerant grasses that need less moisture to maintain a healthy appearance. Pay attention to how much sunlight reaches your yard when choosing a grass type. For instance, a shady yard will have bald patches unless you plant a shade-tolerant type of grass.
Fertilize your lawn and re-seed it if you notice some thin or bald spots. Seed for warm-season grasses in late spring, and for cold-season grasses in the fall. Don't forget to water the grass three to four times every week until the seeds sprout.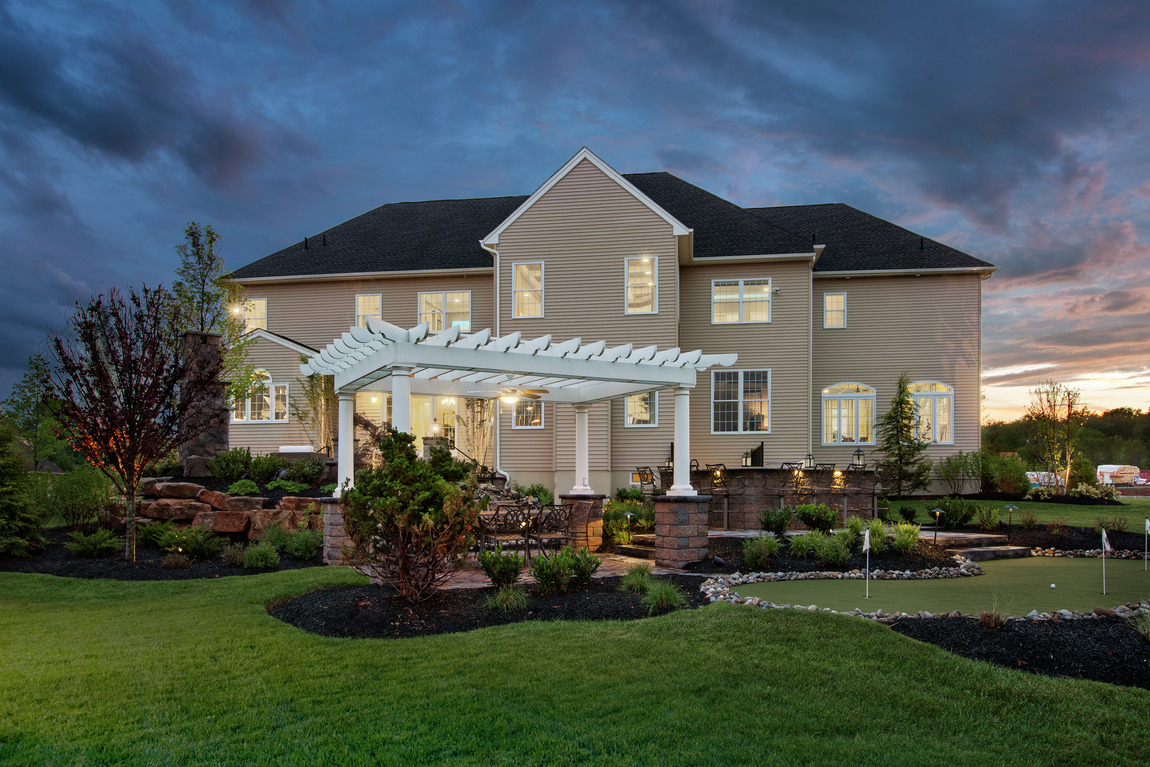 It's best to water the lawn early in the morning so that the sun can dry it. Watering at night leaves the blades damp too long and may encourage lawn diseases. Be sure to soak the grass so that the moisture penetrates.
Design and Plant a Gorgeous Flower Garden
Seek out the right plants and flowers for your climate by taking a walk through your neighborhood to see what's thriving in nearby gardens. You can browse online nursery catalogs and Pinterest to get inspiration. Look for plants in complementary colors and sizes, or try using software that allows you to create a design by planting a virtual garden.
Choose plants of varying heights, textures, and shades. Mix in ornamental grasses, ferns, and hostas for added interest. Hardy native plants will require less maintenance, especially if you live in a drought-prone climate. If you aren't sure, ask your local nursery for suggestions.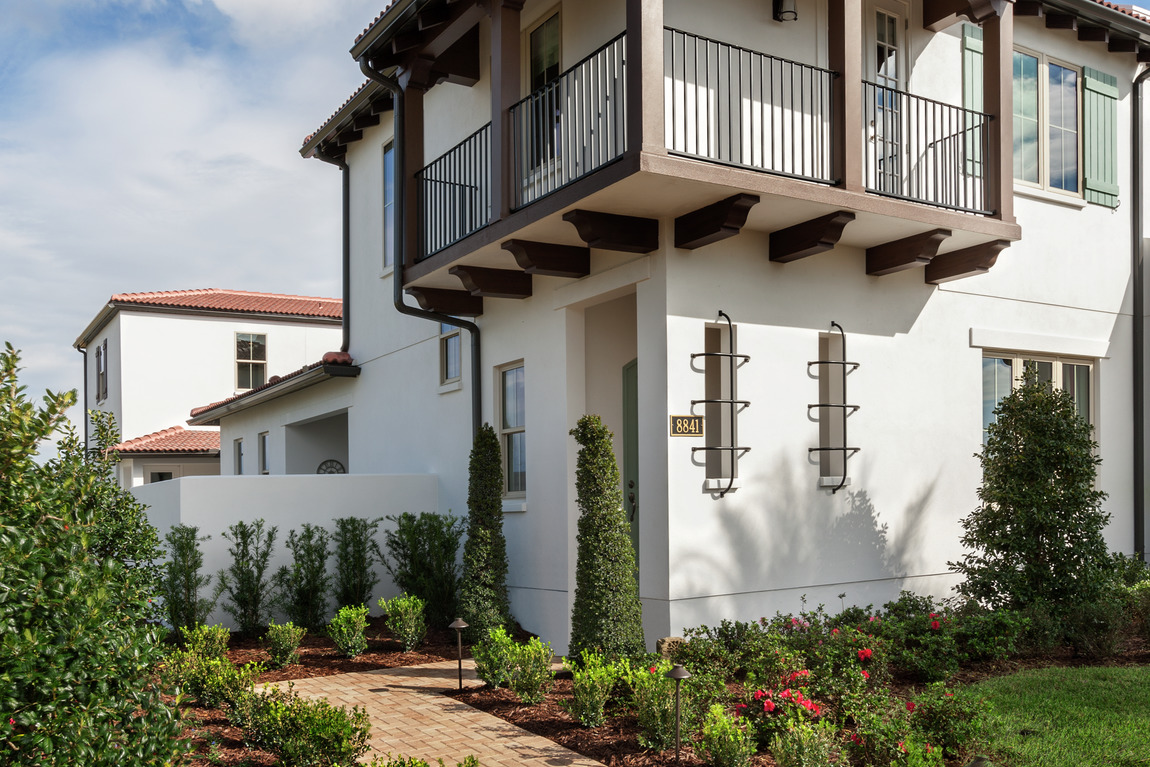 Before you start planting, finalize your garden design by setting the plants you've purchased around the garden space while still in their pots. Be sure to leave plenty of room between plants, allowing them to grow into the space.
Clear out your flower beds of weeds and debris, and use a cultivating tool to aerate and turn over the soil before adding organic nutrients. Dig a hole that's just deep enough for the plant's root ball, but twice as wide. Set the plant in the hole and fill the hole with soil, packing it gently around the base of the plant. Water the plant thoroughly right away, and continue to do so until it's established.
Once your garden is planted, you can add in a three-inch layer of mulch, which helps your soil retain moisture while preventing weeds, repelling insects, and adding nutrients. Mulch comes in many colors and textures to match every style of garden. You can choose from cypress, cedar, or hardwood mulch.
Lawn Care Tips for Busy Homeowners
Maintaining a healthy lawn is important to keep your outdoor space in top shape through the seasons. Discuss these tips with your lawn care service to get the best results for your property.
Mow like a pro
Once the grass is ready to be cut, get your mower blades sharpened and set them high to trim just the top, leaving at least three inches of grass blade. Cutting it too short can shock the grass and causes it to grow faster. Over time, cutting the lawn too short could turn it brown and make the grass more vulnerable to pests, diseases, and invasive weeds. Taller grass is healthier, grows slower, and prevents weeds. Grass should be dry when mowing, and should not be cut during the hottest time of the day. Change the mowing pattern each time, as grass tends to lean in the direction you mow.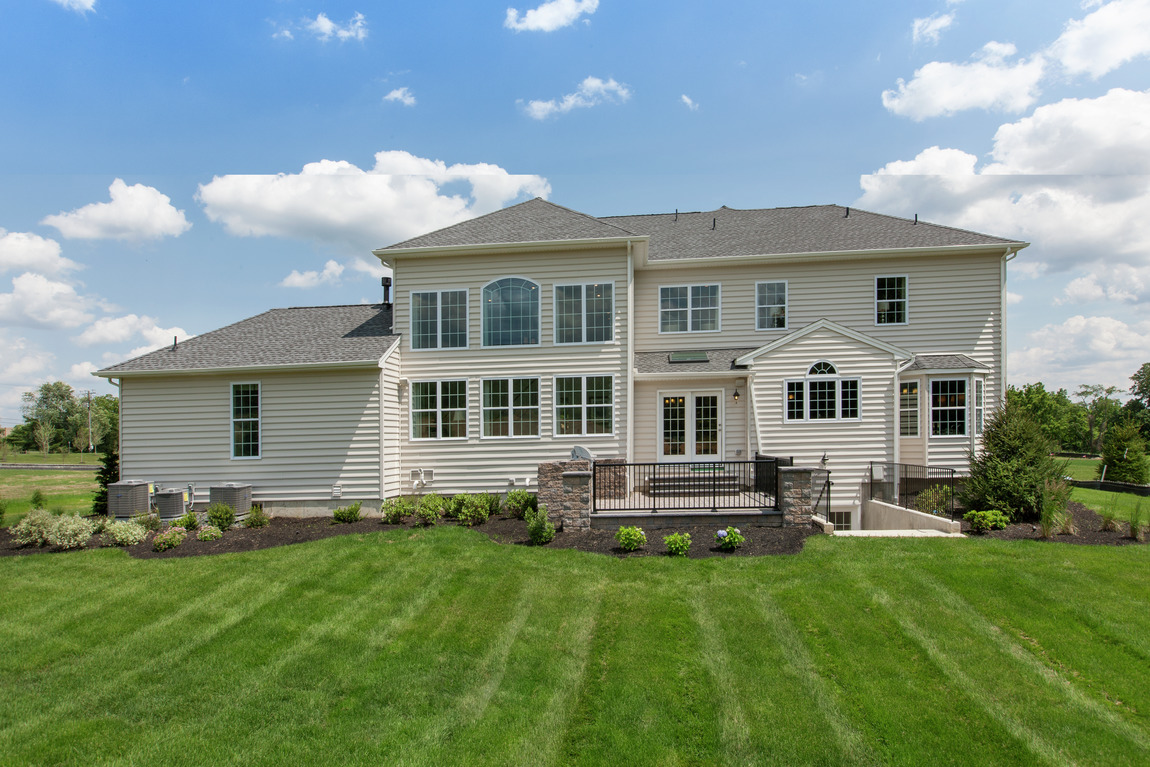 Weed out weeds
Weed out weeds: Control weeds by pulling them before the roots have taken hold, and while the soil is damp. Doing this before weeds begin to flower prevents them from re-seeding—certain weeds can generate as many as 10,000 seeds. You can also apply an herbicide if you have too many weeds to pull by hand.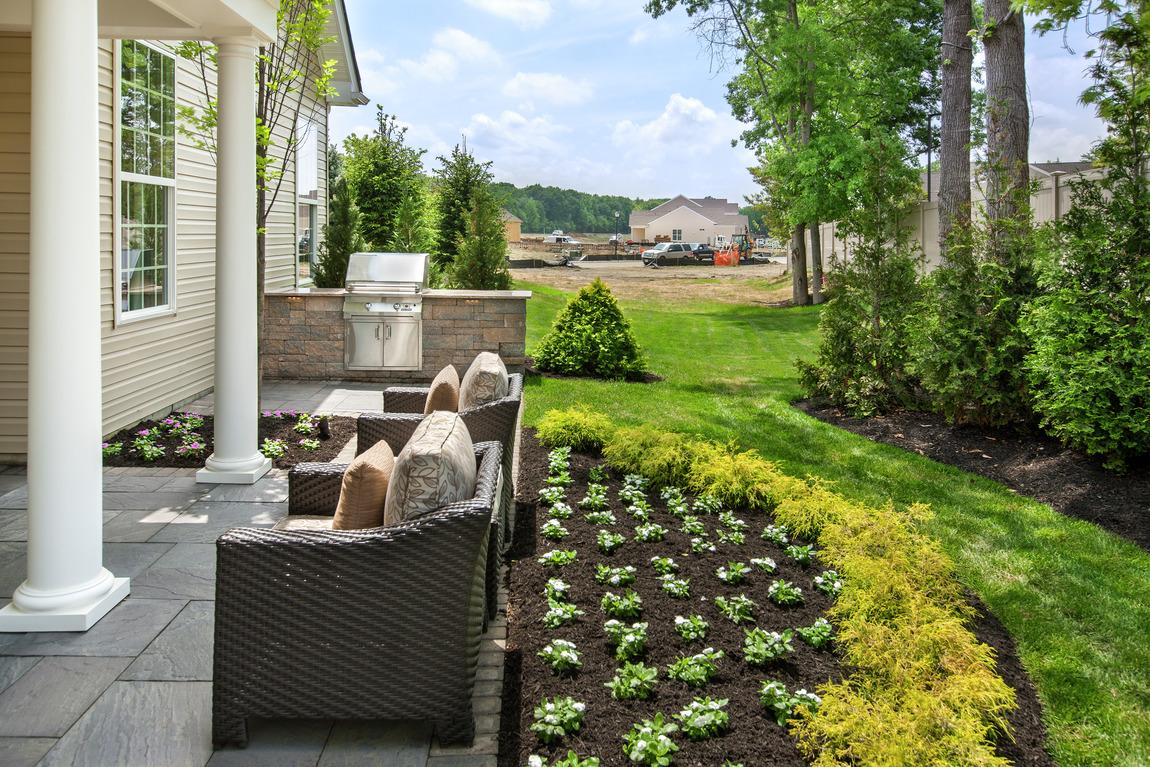 Fertilize with care
Fertilize with care: Lawns need nutrients to produce green grass month after month, but over-fertilizing can burn your lawn. Ask your lawn service to determine the pH value of your lawn to bring the soil as close to neutral (a pH of 7.0) as possible, which helps grass maximize benefit from the fertilizer. Then, you'll know how often to fertilize.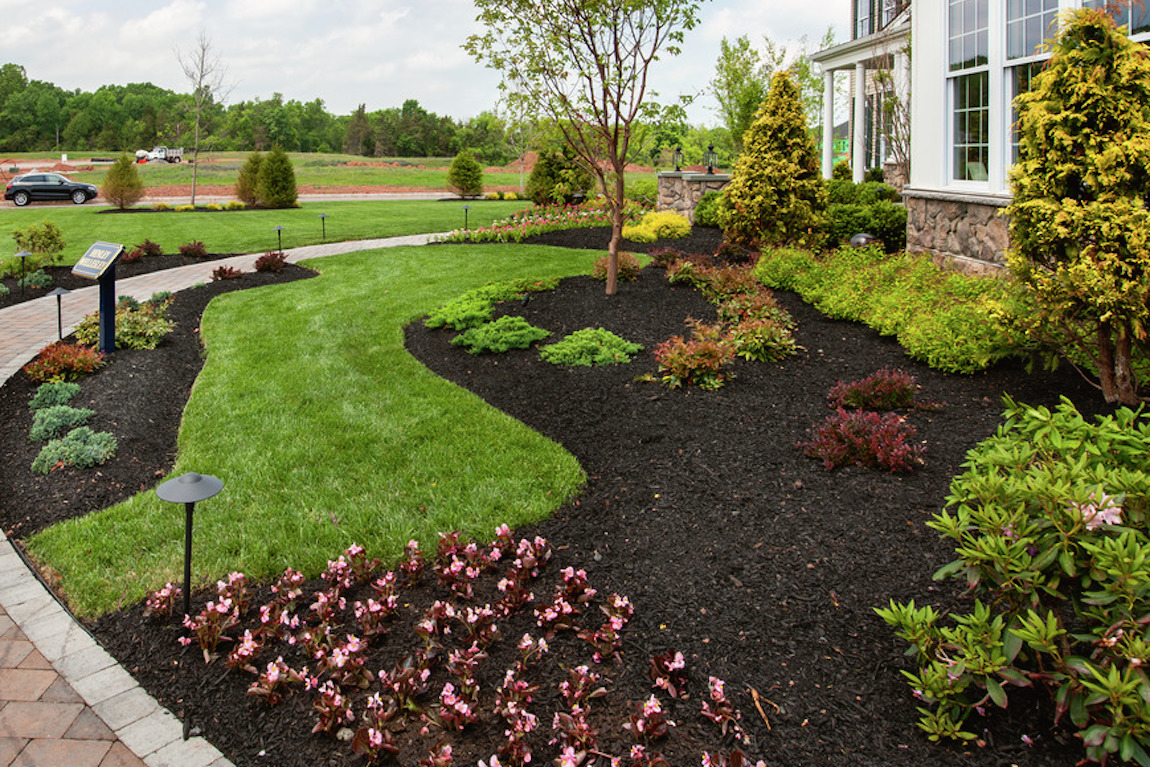 Add Personal Touches to Your Outdoor Space
There are numerous ways to transform your outdoor environment into an inviting retreat. You can create container gardens that showcase your favorite colors and flowers, and act as focal points or borders for gathering areas. You can also add homey touches like outdoor fire pits and string lights.
Hardscape such as concrete or flagstone paths and walkways invite guests to explore your yard, while arbors, pergolas, and fencing add privacy. Create commanding focal points in your garden by incorporating art into the flower beds, such as statues or arches at the end of your yard that welcome visitors and provide a surprise element. You can repurpose vintage items or opt for contemporary, abstract sculptures that provide visual rhythm in your outdoor space.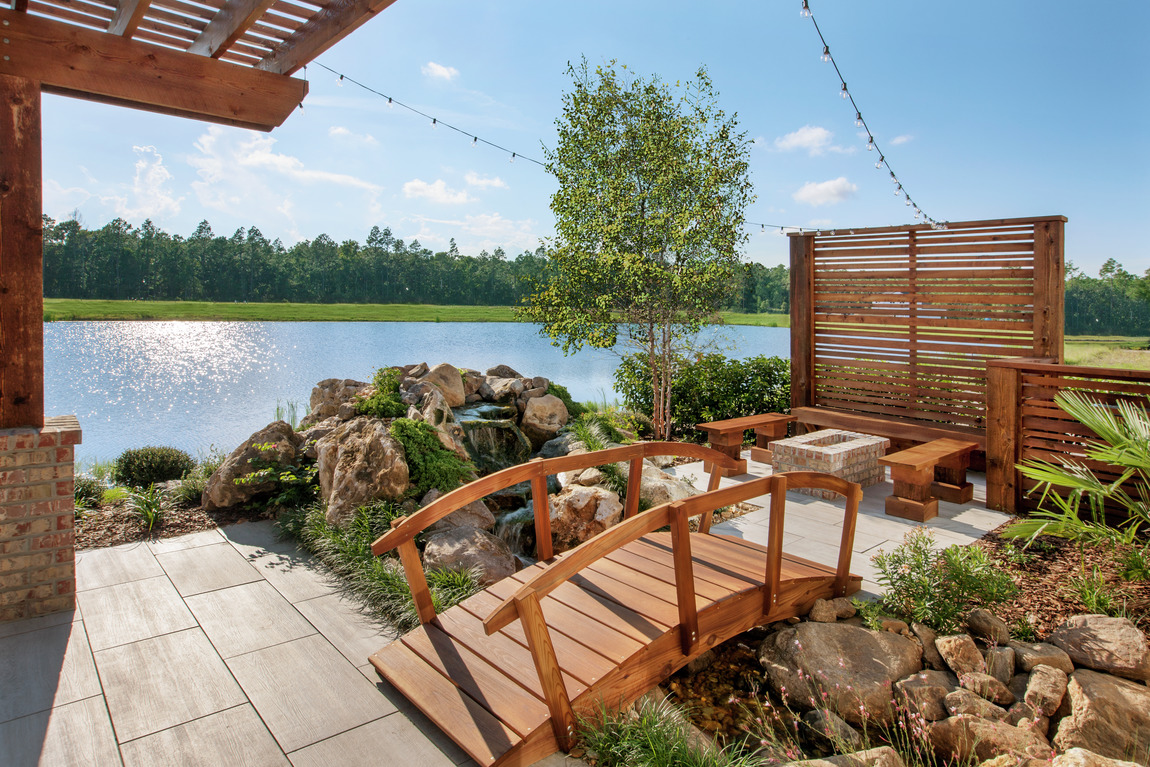 Add to the soundscape in your yard by installing a decorative fountain or waterfall that cascades into your pool, providing the soothing sounds of bubbling water. Choose from modern fountains, such as a three-spout weathered zinc wall fountain, a grand cast-stone Andalusia wall fountain, a French-inspired Provence fountain, or an Ojai bowl fountain—any of which will add instant beauty to your garden.
When it's time to create that outdoor space you've always dreamed of, be sure that the area is uniquely you. For more inspiration, check out our Pinterest as well as additional outdoor content on our blog.