Last updated on August 24th, 2022
Back in the 50's, when the average home had two bedrooms, siblings were roommates out of necessity. Even though today's homes are more spacious, it may be surprising to learn that two-thirds of children under the age of 18 share a bedroom. This interesting statistic, reported by the Chicago Tribune, begs the question….why? Along with revealing the benefits of shared bedrooms, we've got some great ideas for making the most of this collaborative space.
The Benefits of Shared Bedrooms
If you research the pros and cons of shared bedrooms, you'll find more parents expressing the advantages of this arrangement than not. Psychologists, like Joanna Seidel, a Toronto child and family therapist, agree with this consensus. "Shared bedrooms can increase bonding, build mutual respect, and teach kids about privacy," says Seidel on todaysparent.com. "They also help children feel safe and secure at night." Many parents feel the experience teaches their children compromise, sharing, respect, problem-solving, and communication, life skills that benefit them far beyond their childhood years.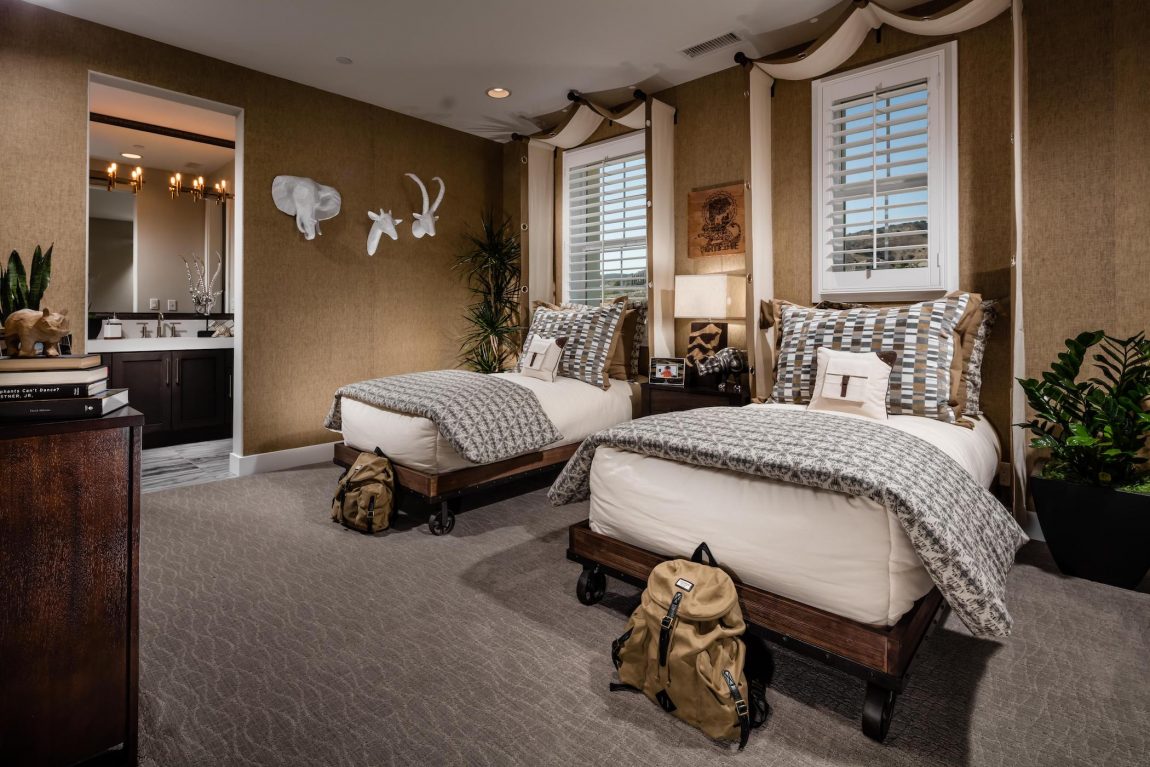 Creating Collaborative Spaces
Aside from sleeping, a shared bedroom should be a place that encourages creativity, learning, and play. Finding the space for these activities requires inventive layout and storage solutions, especially since there are two sets of furniture and necessities involved. Decor also plays a key role in making your children feel their bedroom, while communal, embraces their individual styles and interests.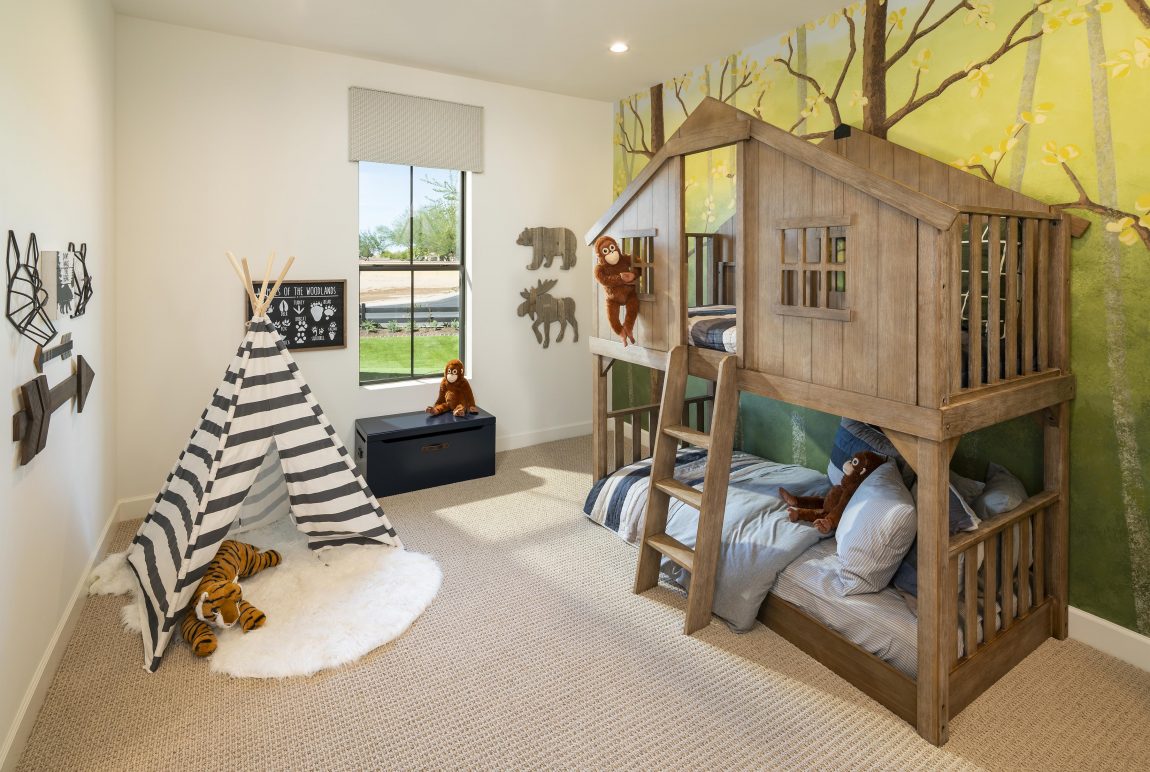 Layout Options
The layout of the shared space is primarily determined by bed placement. Typically, beds are arranged side by side; however, this formation can occupy a lot of space. Consider spreading the beds out as far as possible, against opposite walls, and putting a large, secured bookshelf in between. You can also place the beds end to end against the longest wall, opening the room to more possibilities. Or, try putting a large end table in the corner and positioning the headboards against it at a 90-degree angle. Of course, you can never go wrong with bunk beds, which are always a favorite with kids.
Storage
Regardless of how you plan to use the space, storage is a necessity. A built-in wall unit with drawers and open cubbies can double as a dresser, while keeping frequently used items within reach. Adding a kids-height bookcase at the end of each bed keeps reading top of mind. Toy chests are good for concealing all kinds of playthings and can be topped with a cushion for extra seating. Store less-used items under each bed in roll-away containers.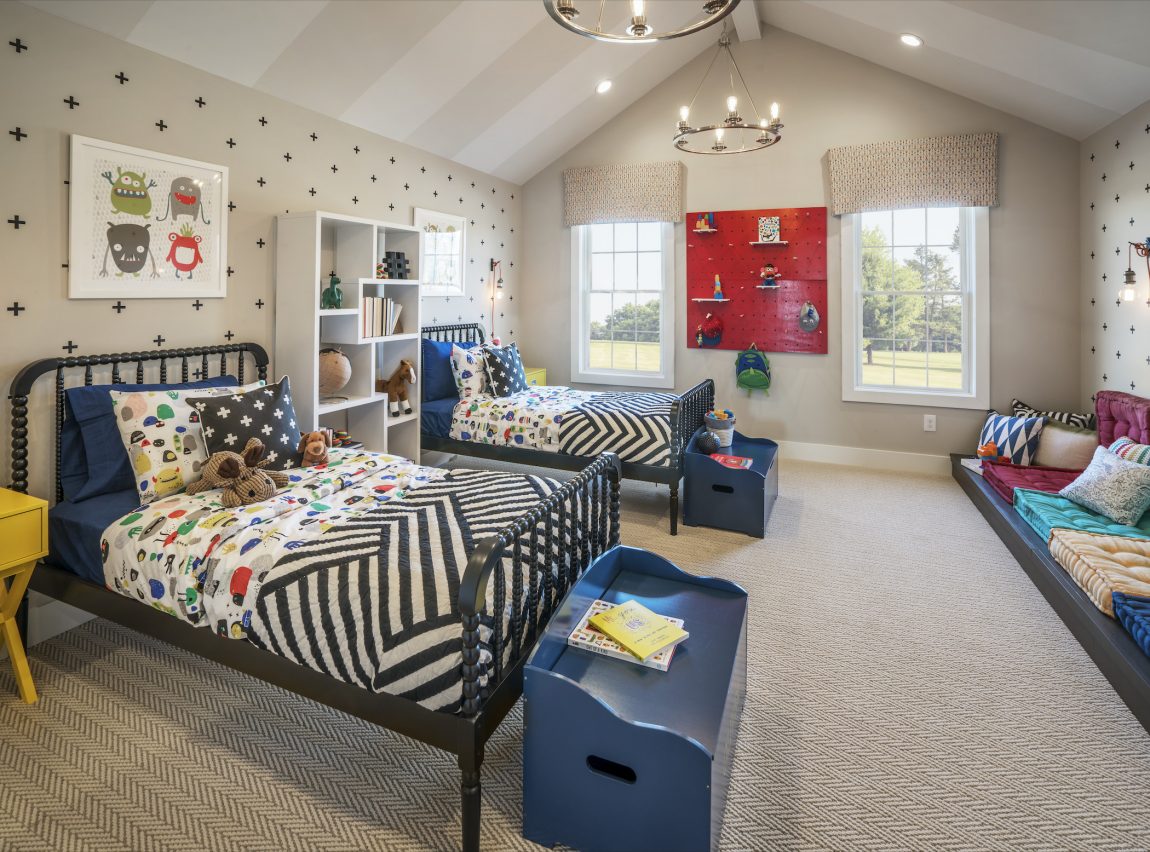 Decor
While a shared bedroom needs to present a cohesive front, it should also reflect the personality of each child. Comforters are a great example. Instead of purchasing the same spread for both beds, select coordinating linens that feature different patterns in a shared color palette. If your kids prefer totally different colors, unite their choices with a multi-colored rug. Use of white furniture helps provide consistency and gives children freedom to express themselves in other areas. To help define individual spaces, paint or hang each name over the appropriate bed and install individual shelving or bookcases for favorite items. While separate homework stations can be part of the bedroom décor, you can also opt to set up study spaces in other areas of your home. See Clever Study Spaces for Kids for plenty other smart ideas.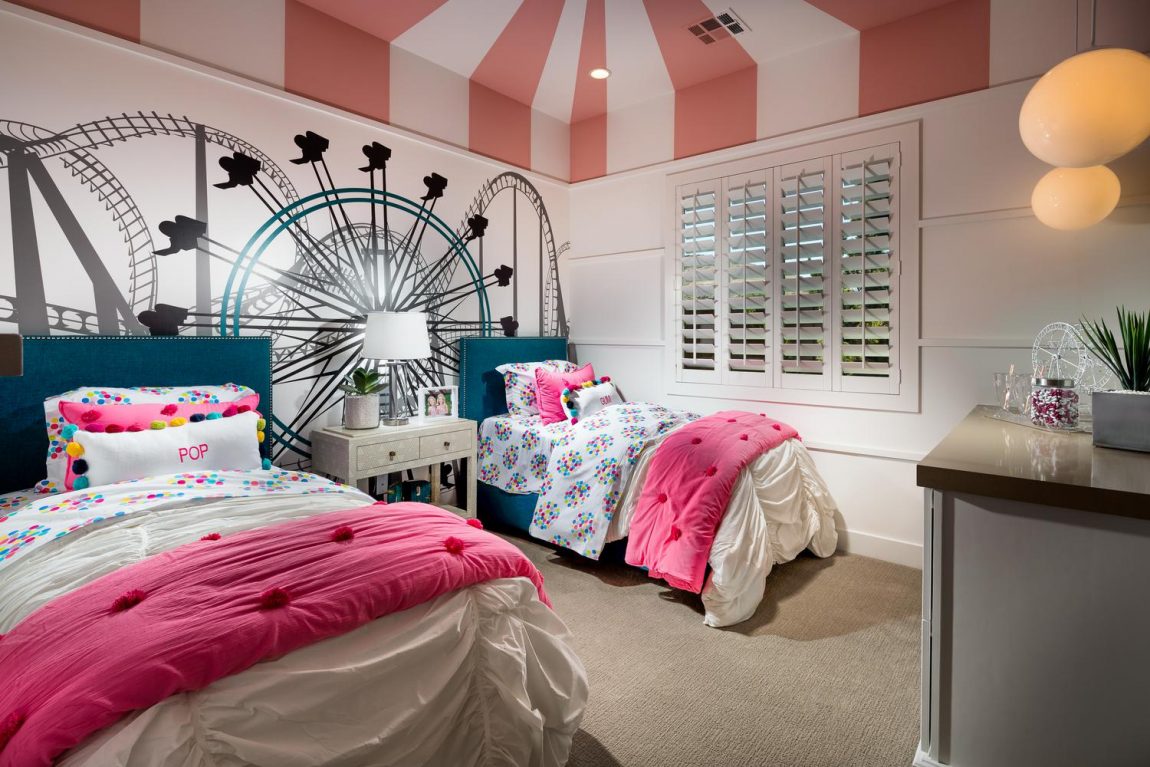 Activity Centers
Depending on the children's ages, the shared space can include a large table for crafts, Legos, science experiments, games, and tea parties. Additional kid-friendly favorites are a dress-up station; reading nook; music center, or TV and media console. As your children grow and develop new interests, they can change the space, so it continues to be a place they want to be together.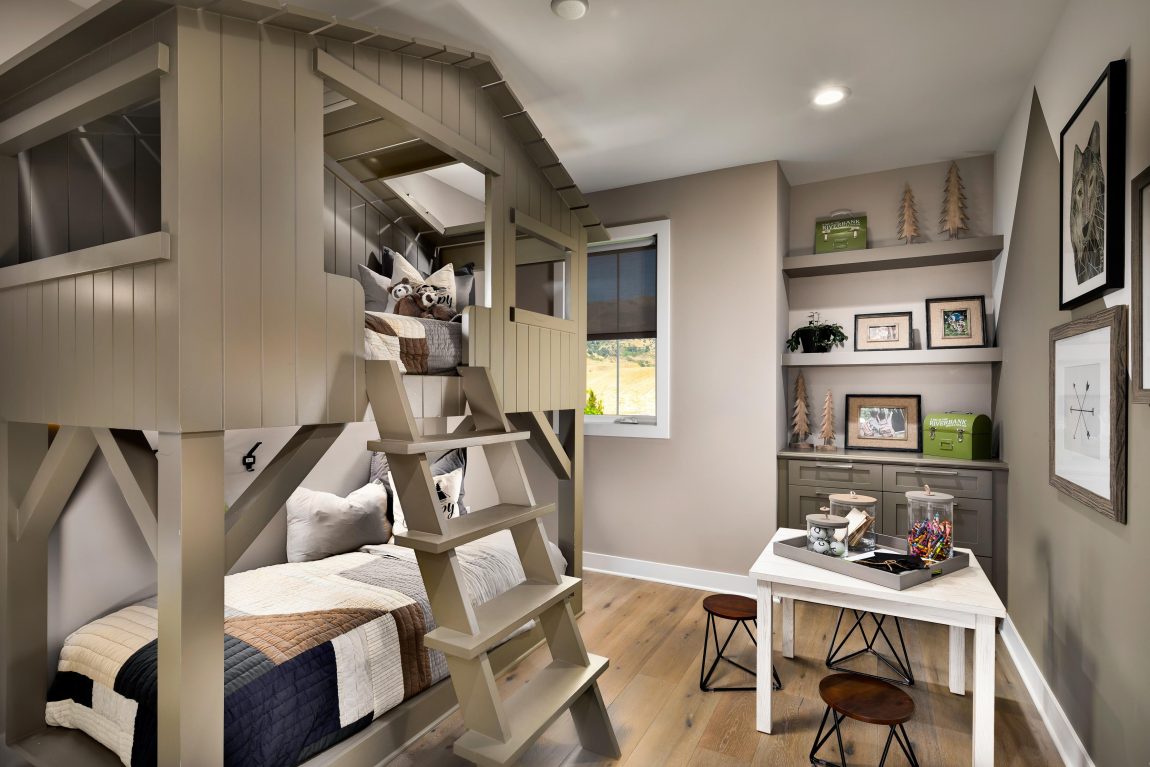 Today's shared bedrooms are proving to be advantageous in helping siblings develop valuable life skills and form lasting bonds. To help facilitate a positive experience, the design of the room should allow for personal expression, while also encouraging collaboration. For more ideas on ways you can a create functional, stylish shared bedroom for your kids, visit Toll Brothers Children's Rooms Pinterest board.