Last updated on August 24th, 2022
One of the best ways to help your child perform well in school and develop good study habits is by designating a specific area for homework. Some kids study better with music playing, while others prefer complete quiet. Though children learn in many different ways, there is a common need for a dedicated study space with an age-appropriate desk, adequate lighting, bookcases or shelving, plugs for electronics, appropriate supplies, and a comfortable chair. This doesn't mean you need a lot of space, but it does require a little creativity to make the ideal study spaces for kids.
Kitchen Nook
After-school home life often revolves around the kitchen, making it difficult for kids to ignore the potentially distracting center island, bar, or breakfast table, and focus on homework. Try turning a nearby nook, corner, or alcove into a workstation by adding a computer desk and shelving. Another idea is to remove a bottom cabinet and build a drop-down counter with shelves overhead to keep essentials handy and organized.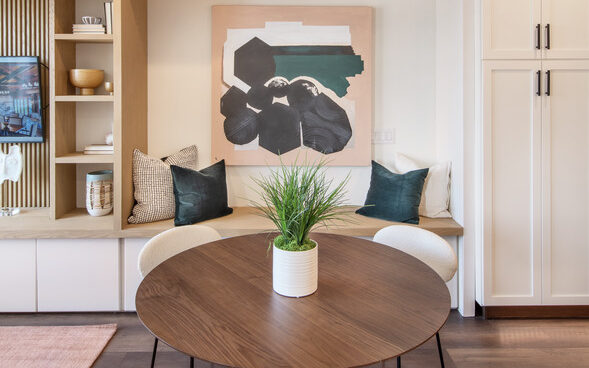 Hallway or Open Landing
For a smart use of limited space, consider creating a study area in an empty hallway or open landing. A long, narrow countertop, supported by stylish filing cabinets, works well in a hallway, whereas a space-saving desk may better suit a landing. Attractive bins or cabinetry help to keep things organized and within reach while still promoting a modern home look.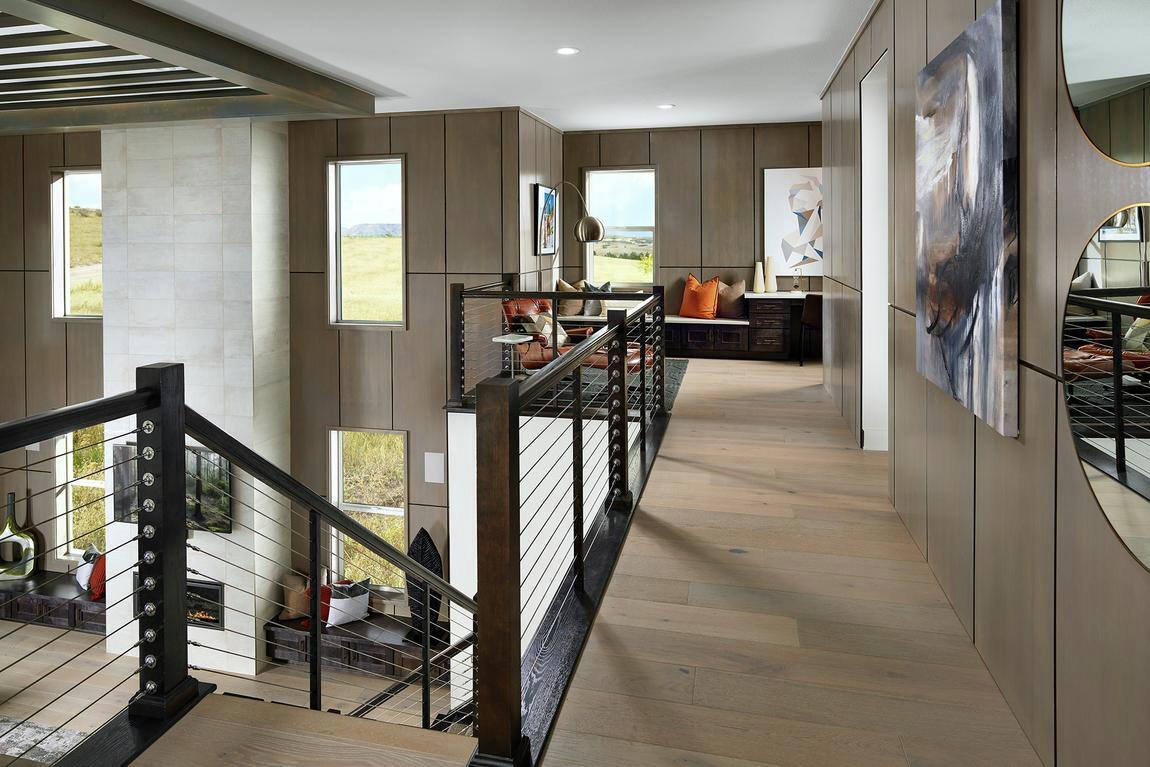 Closet
One of the most creative places for a homework area is a closet. Its inset structure makes it a great place to personalize with a fun paint color or patterned wallpaper. If you decide to keep the doors on, you could install painted peg boards or corkboard on the insides to hang or post items, bringing a fashionable flair to this study room. Fill the closet space with open shelving, a desk, and a comfortable chair, and make sure the area is well-lit by adding an overhead light or table lamp.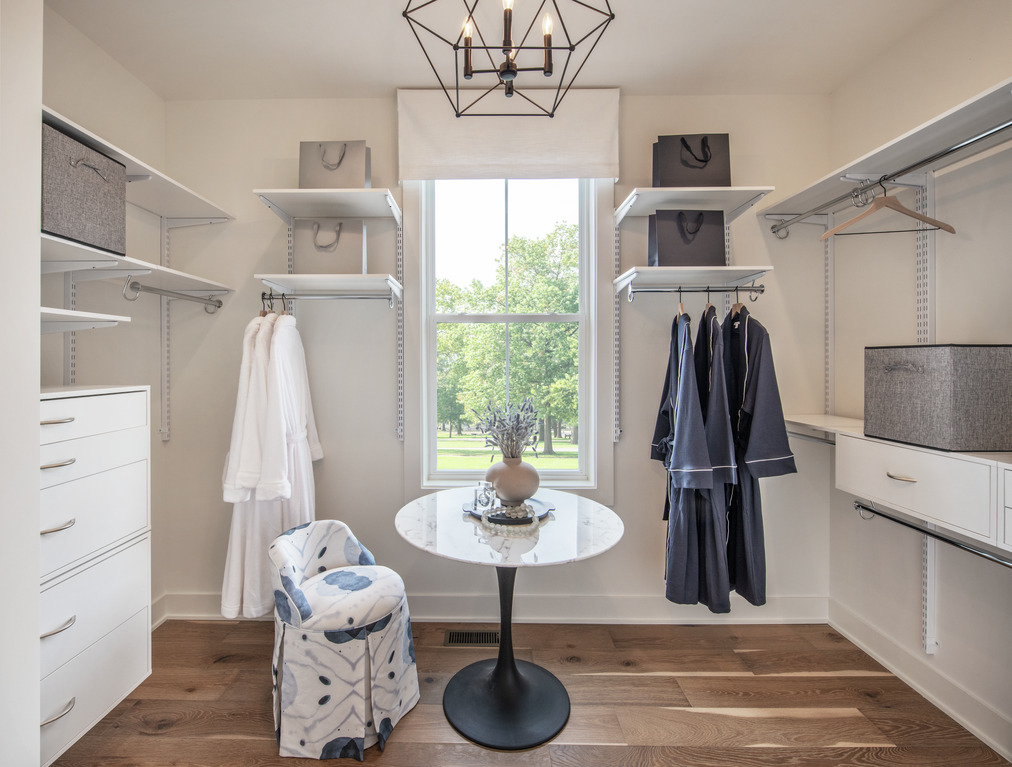 Open Staircase
If you have a staircase that is open underneath, you have the makings of a perfect workstation. Although it may take a little ingenuity, you'll find this area to be a clever, functional place for your child to study.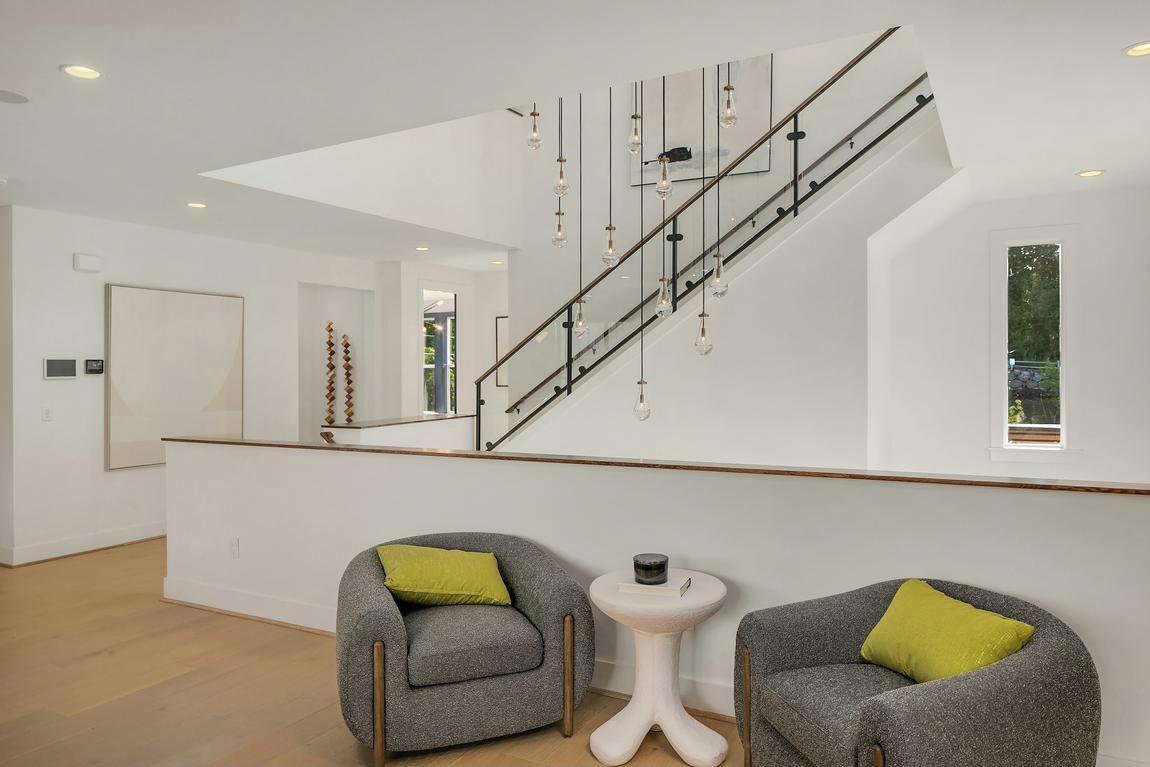 Spare Room
A loft, an extra guest room, or even a rarely used dining room can make a spacious, trendy, and kid-friendly study area. You can section off individualized workstations along a wall or have your kids study around a large desk with separate cabinets underneath for storage. Either way, you should have plenty of room left over for a library, reading nook, craft/hobby station, piano, or even musical instruments.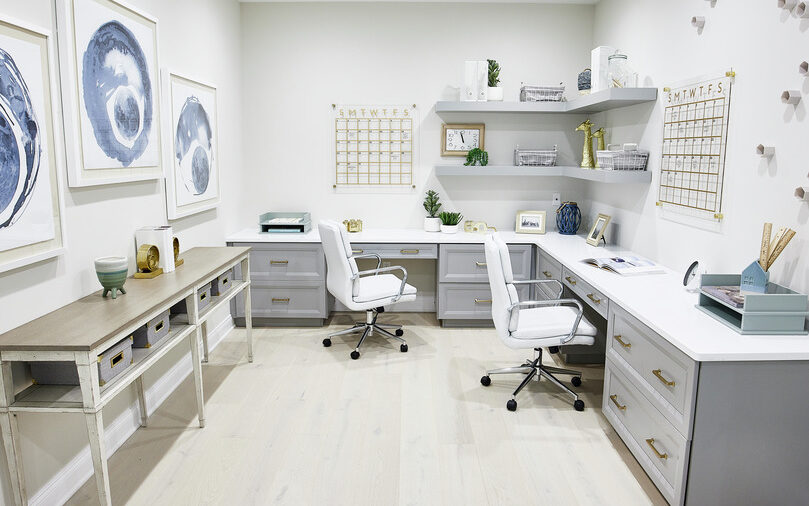 Once you determine the location of your child's study space, get their input when it comes to decorating. By creating an area that feels personal and comfortable, they will be more likely to enjoy spending time there. If you have a teen, they can use an interactive tool like Design Your Own Study Space from PBteen that helps them envision their space with different furniture, lighting, and accessories. For more study spaces for kids, visit the Children's Room board on Toll Brother's Pinterest page.