Last updated on February 9th, 2021
You can personalize your home to match your lifestyle in a number of different ways—from carving out space for overnight guests to setting up areas where the family can eat, relax, or play games. Some home design trends include ways to make the best use of larger rooms, kitchens, and flex spaces to create the ultimate environment. Here are some sophisticated ways to incorporate luxurious touches throughout the house that will enhance your stylish living space.
Add Impact to the Kitchen
To create a beautiful and functional kitchen, consider using a bold color for your backsplash tiles or walls. Add contrast and texture with a hybrid kitchen island that combines preparation space—think floor-level cabinetry—with extra seating and complementary materials. Give your kitchen sparkle and task lighting with a row of sculptural pendant lights. Mix closed cabinets with open shelving to display vintage collectibles like teapots or breadboxes. Choose a stand-out faucet that can serve as a decorative focal point for the sink area.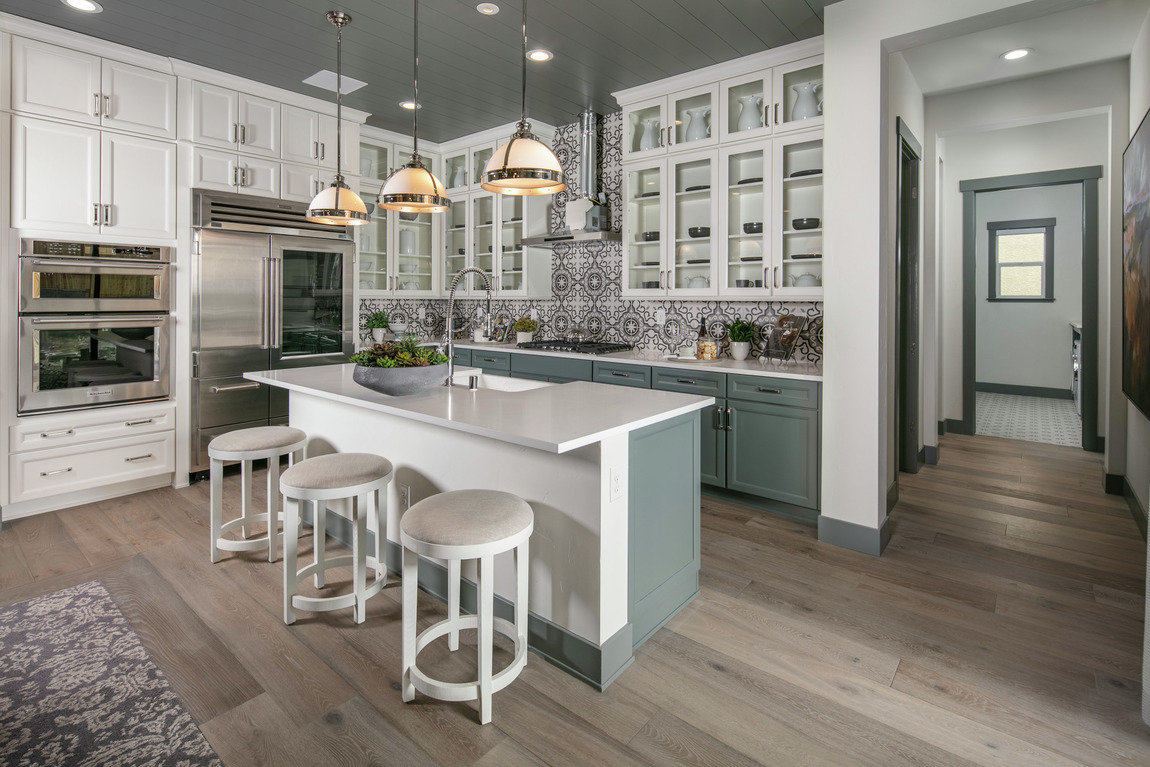 Make the Most of Flexible Spaces
One of the most popular home design trends involves making creative use of flexible rooms in your home. Large, casual, multi-functional spaces promote family togetherness, and dedicated areas for hobbies have replaced the stuffy, formal rooms of the past. Get creative with the additional space by setting up one of the following:
A home gym with rubber mats and a mirrored wall
A serene yoga or meditation studio that features large tropical plants and dimmable lighting
A luxurious dressing room off the primary bedroom
A craft room equipped with large tables and a lot of storage
A gaming space with oversized comfy chairs and space for board games
Look to Nature for Furnishings and Materials
Oversized sectional sofas in family areas provide the perfect lounging spaces for reading or watching movies. Utilize metallic light fixtures and organic wood to help create the space. Sustainable materials such as stone, wood, glass, and metal bring the outdoors in while grounding your living space, and they can be incorporated throughout your home. Custom millwork, jute rugs, and rice paper wallpaper reinforce natural luxury. Layering warm, rich, bright tones in your fabrics and furnishings against white architectural elements completes the overall modern look.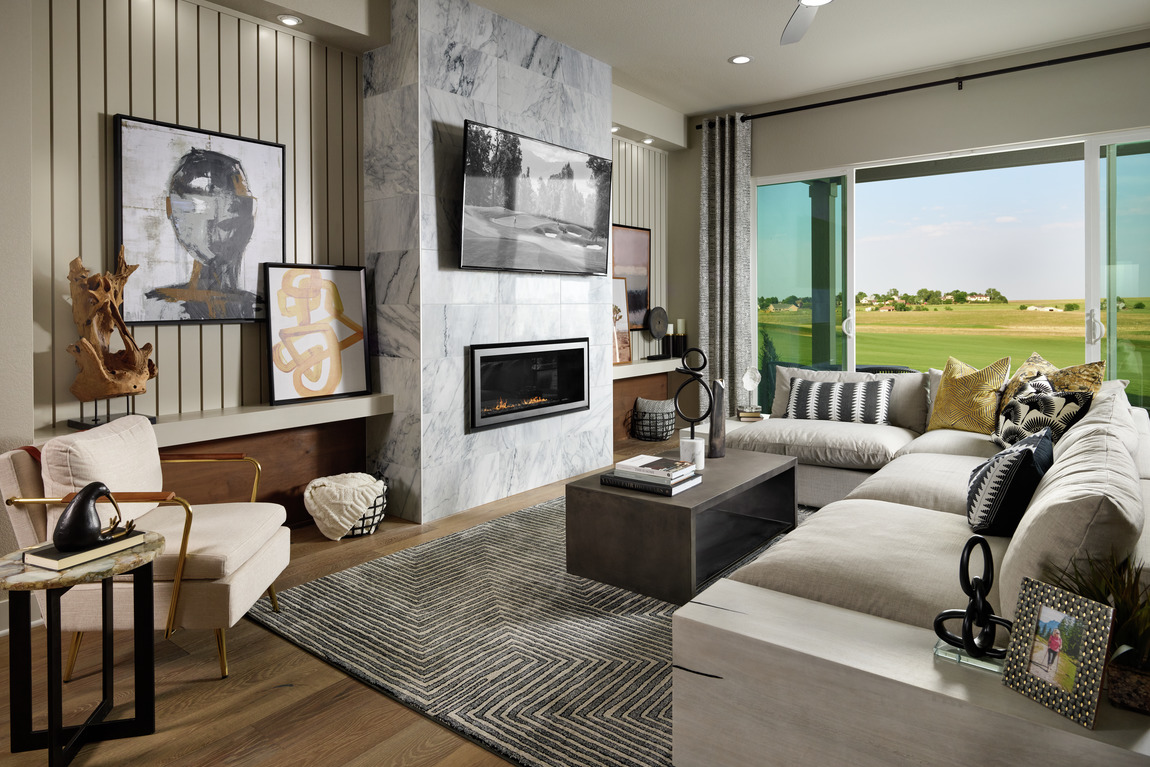 Think Big in Open-Concept Areas
When your main living space is an open-concept design, you can create striking focal points by hanging large-scale art on the walls. Another trend involves mixing bright colors with graphic patterns and textures. Organic shapes and hues have replaced the neutral clean lines of the past, and infusing individual personalities into your spaces is huge right now. This may include the addition of a dramatic gallery wall, a sculptural coffee table, or vintage finds like an antique Turkish rug.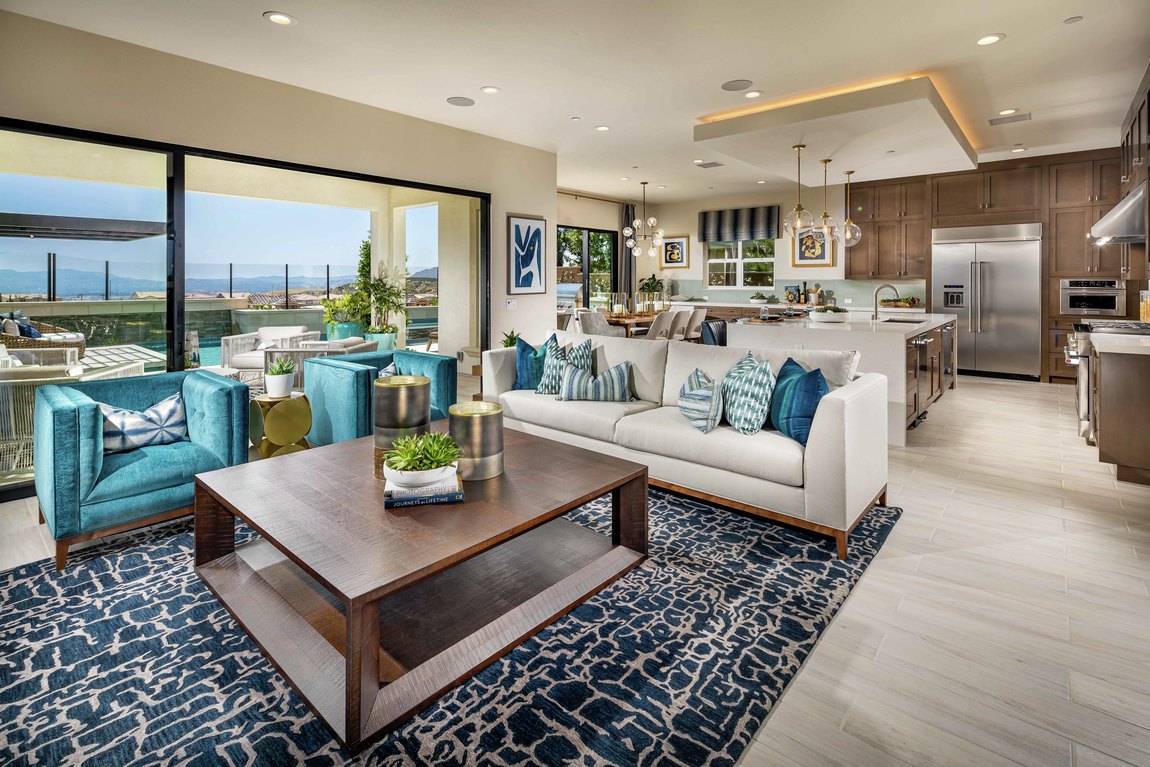 Putting your personal stamp on your luxury home with color, pattern, and furnishings ensures a customized home infused with warmth and life. For more design trend ideas, please visit Toll Brothers' Design Trends board on Pinterest.